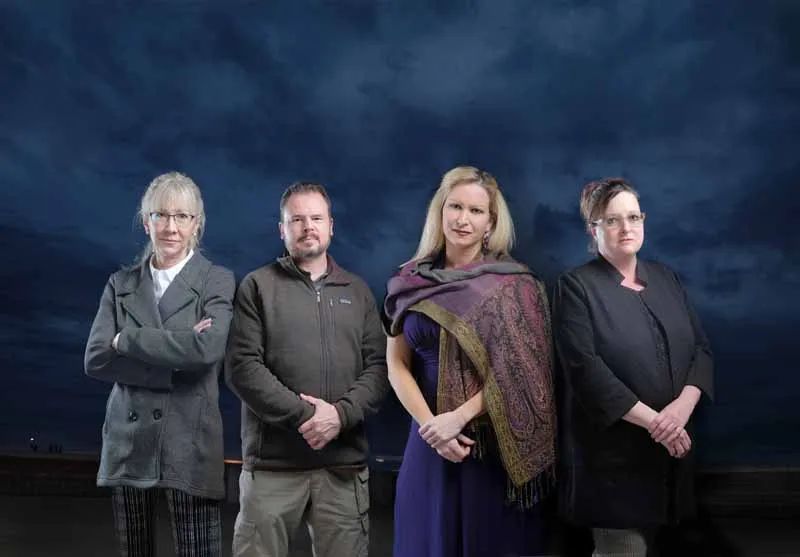 COVER STORY: The High Price of Human Trafficking
Faces on the front lines in the battle
There's a poster on the wall in Georgia Cady's office that says, "Human Trafficking isn't a big city problem, it's our city problem."
It's a truth she knows well. As the human trafficking program case manager at Tumbleweed Program, Cady is on the front lines in the fight against human trafficking in the Billings area. The organization provides services to homeless and runaway youth, a population highly vulnerable to being swept up in human trafficking.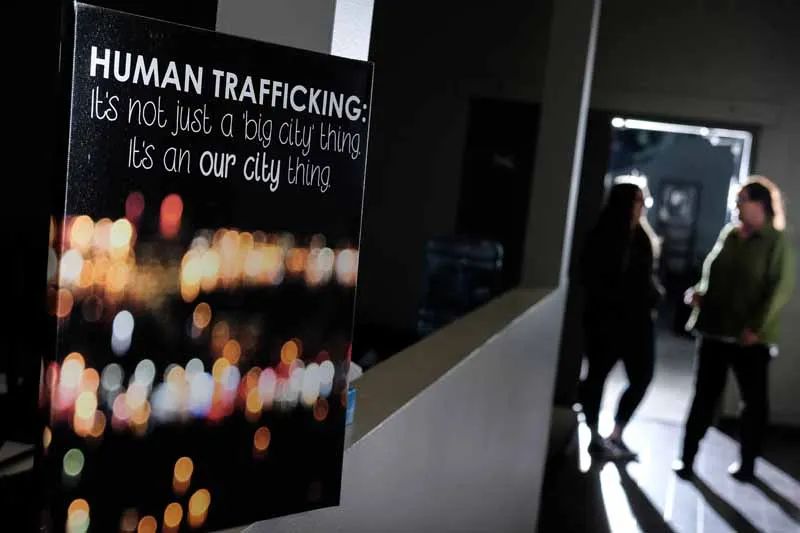 Human trafficking is a monster with many faces.
Cady sees the runaway who is coerced into trading sex for a meal or a warm place to spend the night or the girl who suffered so much abuse at home that a pimp seems safe because he's convinced her that she's in control of who she shares her bed with. There's the young girl from a small town who thought she met the love of her life online, only to find he had other plans. And, the girl who was promised a trip to the coast, but was forced by her new "boyfriend" to pay for it by selling her body at each overnight stop on the way. There's also the 11-year-old whose grandmother hands her over to the landlord for the night because she can't make rent.
"They're all just normal young women — and a few young men too. There's no way you can look at them and know they're being trafficked," Cady says.
Tumbleweed exists to serve as a safe haven, offering those 10 to 35 an alternative to trafficking. They offer crisis counseling, meals, a shower and a safe place to drop in and spend a few hours day or overnight. The nonprofit estimates that 600 youth in Billings are homeless. Only a fraction of them use Tumbleweed's services. Still, every day, the staff stands at the ready to help these kids get their most basic needs met and keep them out of the grip of human traffickers.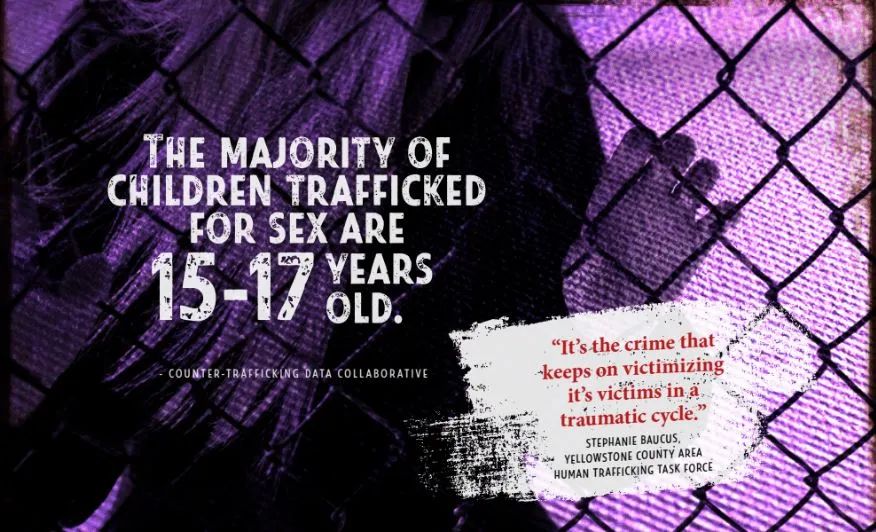 In 2018, Tumbleweed identified about 85 young people who were victims of sexual exploitation, but  Cady suspects that number may be higher because stories of sexual trauma and victimization aren't usually something young people want to share.
It's the very reason human trafficking is difficult to quantify. On a global scale, the United Nations estimates that more than 4.8 million people are victims of human trafficking. About half are enslaved in developed countries like the United States. The majority of victims are women and children who are sold for commercial sex. It's big business. Third only to drugs and guns, it's estimated that human trafficking is a $32 billion a year criminal enterprise.
"We are not unique in Montana," Cady says. "The victims don't come from somewhere else, they're from right here, our kids, and the people doing the trafficking are here."
The most vulnerable seem to be runaways, homeless kids, children in the foster care system and victims of trauma. Add in addiction and mental illness, and that provides another layer of risk. Transgender youth and those with developmental disabilities can also fall prey. Cady says, however, that when it comes to a predator, no one is truly immune.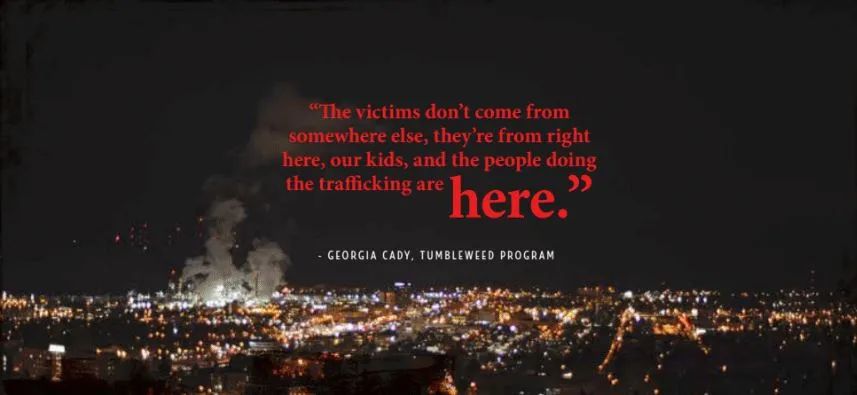 It's the community, Cady believes, that can be a powerful force in helping stop human trafficking by helping those who are vulnerable get the support and protection they need. It's just having our eyes open in our neighborhoods, in our schools and in the places we pass by and visit every day, Cady says.
"We can't fight it once they become the victim," she adds. "We have to figure out how to roll that back with early detection and intervention of these vulnerabilities."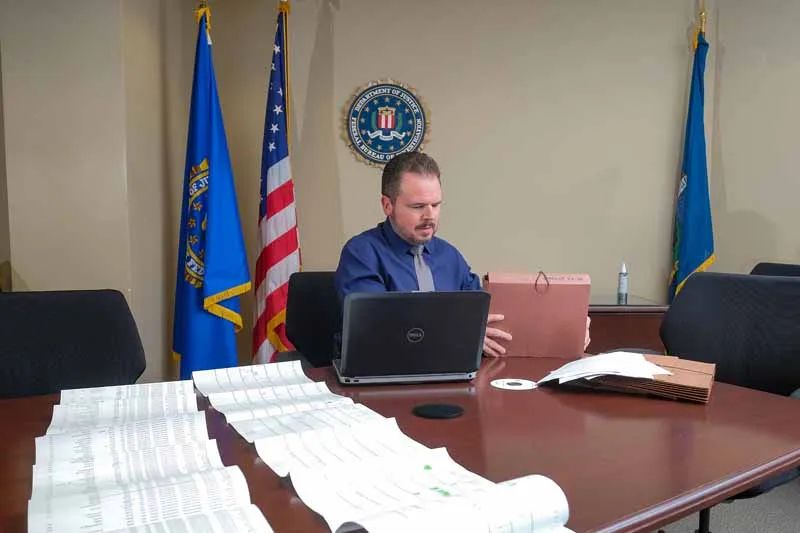 ONE MAN'S FIGHT, FBI SPECIAL AGENT BRANDON WALTER
The online ad reads, "independent" and says, "I love my job," but Brandon Walter knows better. He works for the FBI and is the special agent assigned to investigate human trafficking in Montana. On any day there are at least 50 online ads posted for commercial sex in Billings, many of which feature the city's sex trafficking victims.
Walter suspects that behind that ad, and the others like it, is a young woman or girl forced to work in prostitution through violence, threats, manipulation or intimidation. With their every move controlled by a pimp, these victims are being sold in every hotel in Billings, from the cheapest and seediest to the classiest and most expensive. These women and girls are anything but independent. They don't love their jobs. It's not a job at all. It's modern-day slavery.
"Often she has no way of knowing why or how she was tricked into or manipulated into this," Walter says. "Once she's in it, after that first time, she doesn't know what to do or say. She doesn't know how to walk out."
Not all commercial sex is considered sex trafficking. According to federal statute, sex trafficking happens when someone performs a commercial sex act through force, fraud or coercion. The exception is for minors. For anyone under the age of 18 to engage in commercial sex it is automatically considered sex trafficking. Proving force, fraud or coercion can be difficult.
"The problem we have is that most victims, even juveniles, don't perceive themselves as victims," Walter says. "They see themselves as survivors."
Pimps are master manipulators and have an arsenal of tactics they use to ensnare and imprison their victims. They quickly develop a dependent relationship that alternates between violence and whatever their victim perceives as love and acceptance. It's called a trauma bond, Walter says, and pimps have it mastered.
"A pimp is truly a predator," he adds.
A victim is often told she will get rich, and pimps know money can be seductive. They may allow girls to keep all or part of the money from their first trick or first night.
"He just set the hook, because a kid that never had any money suddenly has $900 in her pocket," Walter says.
However, it won't be long before she won't have anything she can call her own. Pimps reward victims with things like having their hair done, getting acrylic nails, pedicures and clothes.  It's a win for the pimp because those things improve his "product." It fosters the illusion that he cares.
"His goal is to use that woman's life for his income. She's a commodity to him and he's going to use whatever means possible to protect that commodity," Walter says.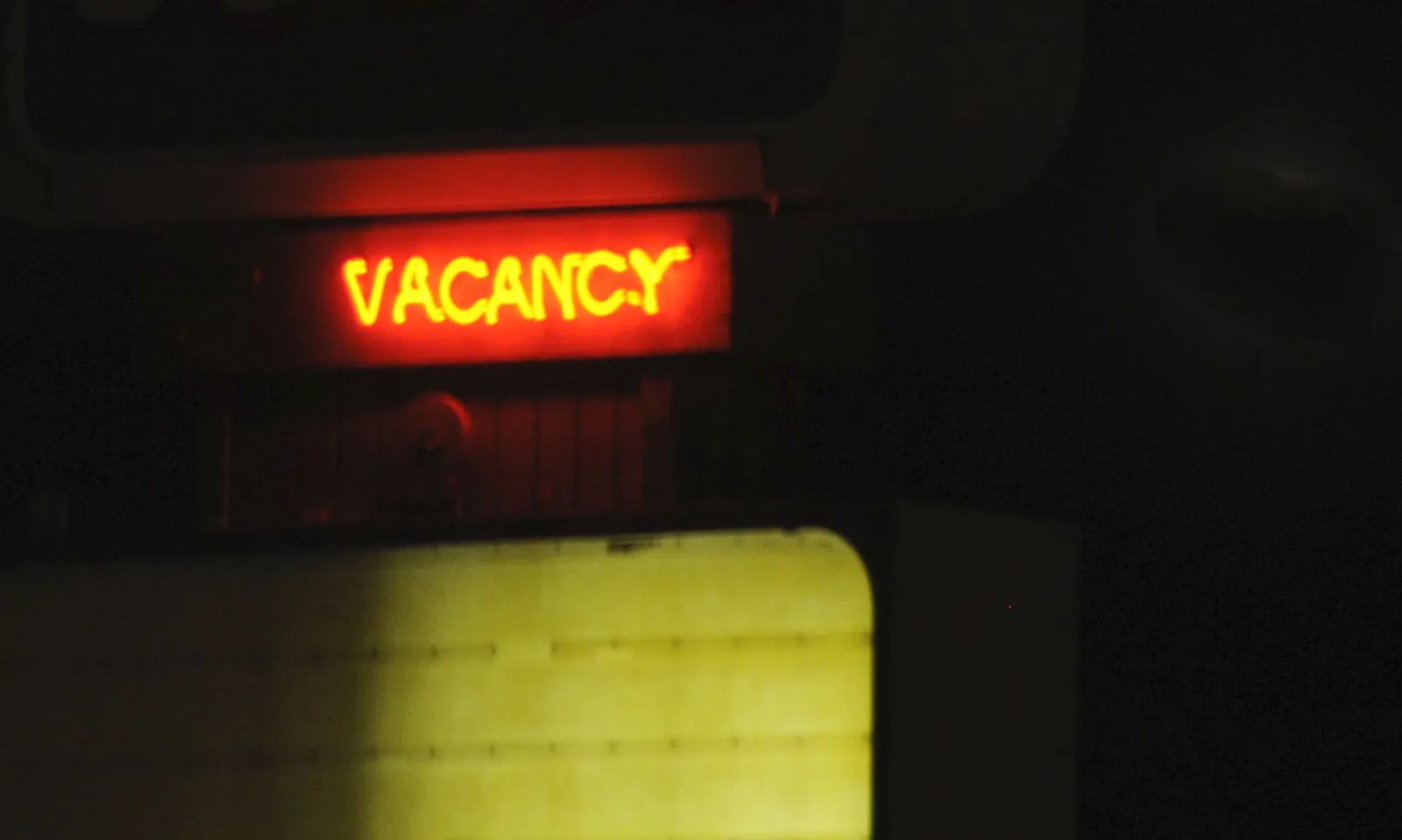 According to Walter, men in the Billings area will pay about $150 per half hour for commercial sex, and up to $800 for sex with a child. Like any industry, supply and demand drives the prices and right now, Billings, and Montana in general, are among the most profitable places for commercial sex in the western United States. Walter offers a comparison. In Seattle, he says, the rate is roughly $60 for a half hour. In Las Vegas, commercial sex goes for around $40 per half hour. Each client moves the victim closer to her daily "quota." A trafficked girl, in many cases, can't eat or sleep until she earns her $1,500 to $2,000 a night.
There's a reason why Montana is called "The Truck Stop State" in sex trafficking circles. While some pimps work exclusively in Billings, others from surrounding states recognize the income opportunity in Montana and the Dakotas. They create a circuit through the I-90 corridor, making stops — maybe a night or two — in Missoula, Butte, Bozeman, Billings, Williston and Bismarck, then turn back around to hit the same customers on the way back. They use cell phones and messaging apps to place ads and arrange "dates" ahead of time.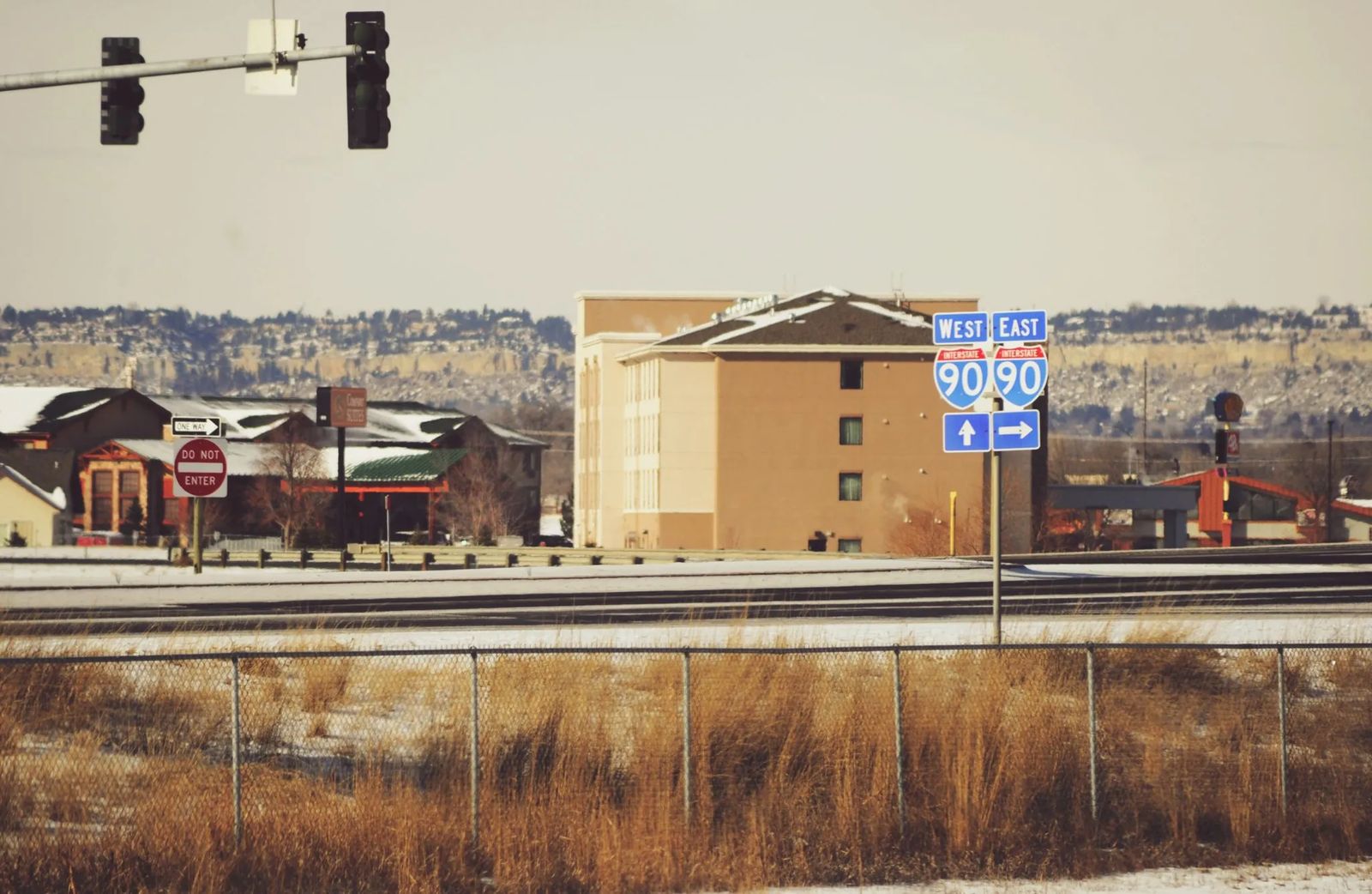 The I-90 routes were established several years ago when the Bakken oil field was booming in the Williston, North Dakota, area, Walter says. Male oil field workers, living in isolated places, were lonely and had plenty of money to spend. Sex traffickers from all over the U.S. recognized an opportunity. On the fringe of the oil boom, Billings was a popular destination for oil field workers with a day or two off and they were willing to pay higher prices for commercial sex.
While the oil boom has passed, Walter says the customer base established in Billings remains strong.
If Walter can prove that a pimp moved his victims across state lines, he can launch a federal investigation. Sometimes that takes cooperation from victims — who are not usually cooperative. There are times, however, when a case can be woven thanks to cell phone records or other physical evidence.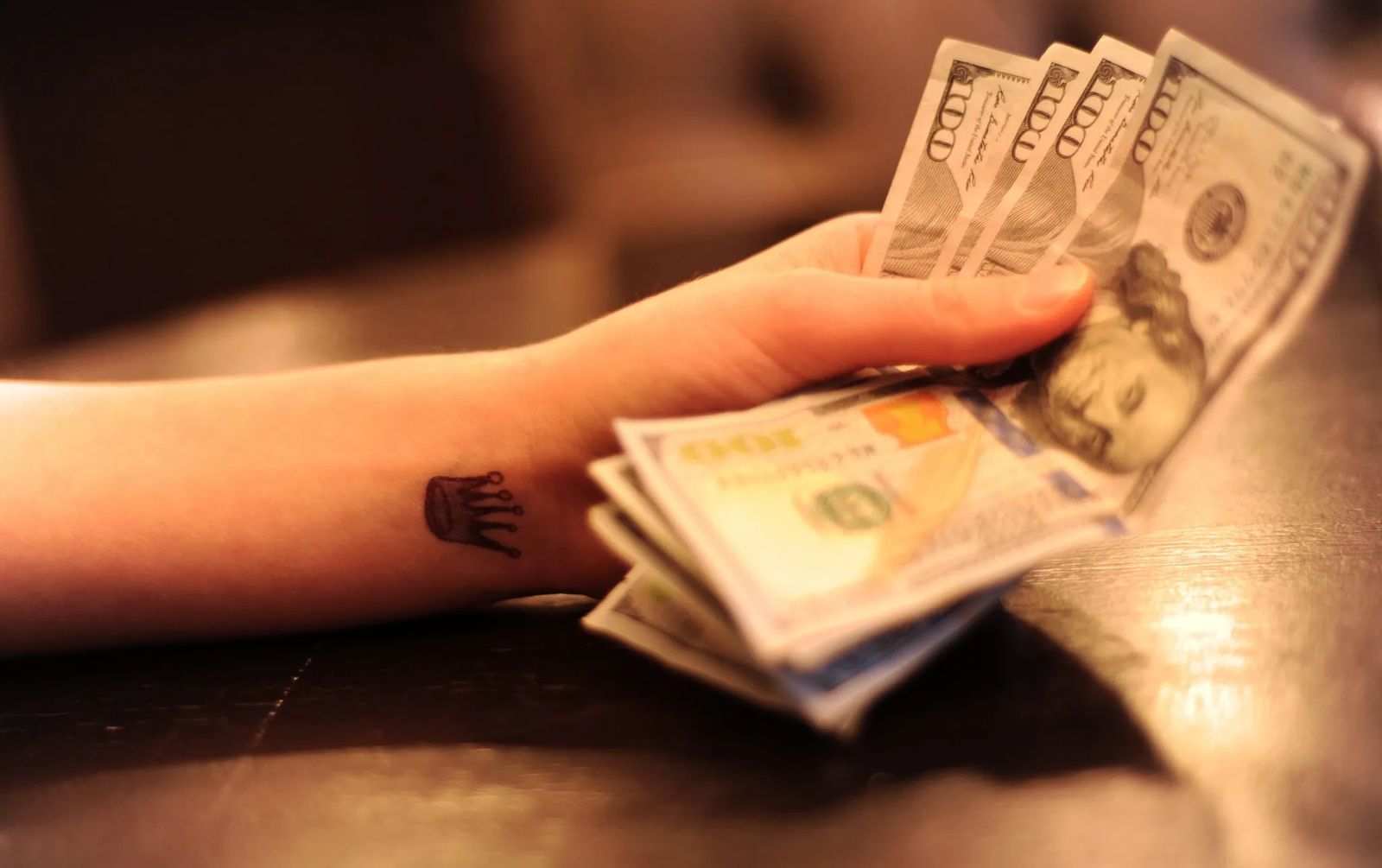 "She's programmed by her pimp to be untrusting of law enforcement and the FBI," Walter says. "They tell them that all they want to do is put you in jail. The truth is that the federal government isn't interested in going after those females involved in commercial sex."
Many of the ads Walter monitors are for illicit massage parlors, and there are 15 in Billings that he's got his eye on. They're the businesses located in out of the way places with blacked-out windows, parking out back and signs that say, "SPA," "24-hours" and "ATM." At first glance, it's obvious that they are not places where the average person would go to get a massage.
"There's no doubt in my mind that commercial sex is happening there," Walter says.
Without access to victims, however, it's difficult to prove. Massage parlors fly under the radar because the "massage" services offered there can legally include manual stimulation, which according to Montana law doesn't constitute a sex act.
For now, the traffickers Walter is most interested in pursuing are the ones moving and selling multiple victims. Those investigations are complex and difficult and he spends months, sometimes years, unraveling the connections and movements of a trafficker before an arrest can be made.
Each case represents many lives wrecked by violence. Walter can't help but think of how many people are harmed by sex trafficking. The victims suffer immeasurable trauma. Behind them are heartbroken families. Many victims have children who are born into trafficking, and even customers are eventually caught and end up losing it all.
"It's a damaging cycle in every way," he says.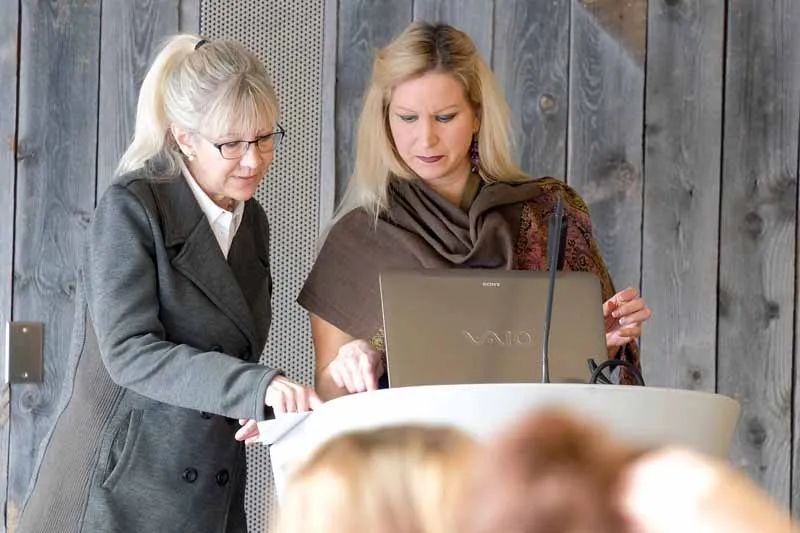 TWO WOMEN LEADING THE CHARGE
While living in Washington, D.C., Stephanie Baucus attended church in a transitional neighborhood — forgotten and rough, but on its way up. The area was known for prostitution, and when Baucus arrived early for Sunday services, she would see a clutch of weary women and girls waiting on the street for their pimps to pick them up.
She knew, deep inside, that she needed to help, but her opportunity didn't come until several years and 2,000 miles later when she moved to Billings.
"For me as a Christian and as a lawyer, it makes sense to fight human trafficking — it's slavery," Baucus says. "It's one of the worst crimes I can imagine."
Her passion eventually intersected with the equally passionate Penny Ronning, a Billings City Council member.
Ronning, also a CASA (court appointed special advocate) volunteer, was working with a runaway girl who had spent most of her childhood in foster homes. The girl's story aligned with the risk factors for human trafficking, and Ronning became increasingly concerned the more she researched the issue.
"I realized how few victim services there were out there," Ronning says. "I became really frustrated and really dedicated to learning about human trafficking in our community."
She soon realized that there were essentially two people, FBI Special Agent Brandon Walter and FBI victim advocate Michele Stewart, who were fighting human trafficking for the entire state, as well as a few nonprofit agencies, including the Tumbleweed Program. With so much community-based work that could be done to stop the spread of human trafficking, Ronning decided to do something.
Ronning enlisted Baucus, and the two women put their experience and expertise together to start the Yellowstone County Area Human Trafficking Task Force in 2016.
"There's an endless amount of work we can do, especially in awareness and advocacy," Baucus says.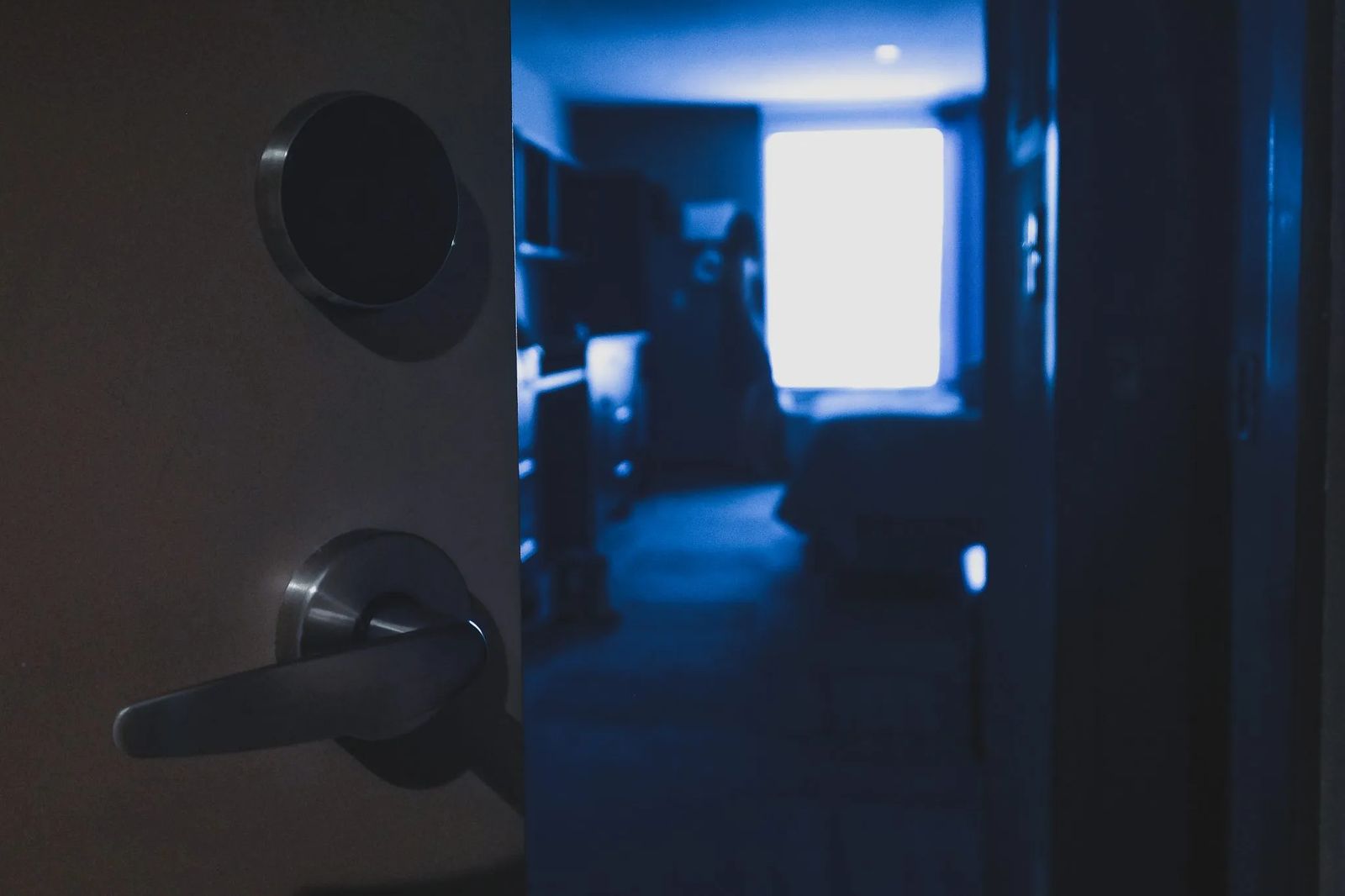 The mission of the task force is to end human trafficking in the Billings area by increasing community awareness, training various groups who might have the greatest chance of coming into contact with victims, working with law enforcement and the courts to ensure they have the knowledge and resources to deal with human trafficking, and supporting local agencies who deal not only with human trafficking victims but those most at risk of falling victim. This year, they've stepped up efforts by working with lawmakers to introduce local and state legislation aimed at curbing human trafficking, mainly by criminalizing the activities at illicit massage parlors.
"We can't arrest our way out of human trafficking and we can't prosecute our way out of it either," Ronning says. "I think the only way we can combat this is by combating it as a community."
The task force has expanded to include a diverse group, from nonprofits and advocacy groups such as the Zonta Club of Billings to healthcare providers, teachers, state and local law enforcement officers, truck drivers, prosecutors, hotel managers and community leaders. All told, more than 600 individuals from some 80 organizations are tied to the task force.
At the heart of what they do is a deep compassion for the victims of human trafficking.
"It's the crime that keeps on victimizing its victims in a traumatic cycle," Baucus says.
"That violation isn't just that single act, the violation is going to travel with that victim for years, with continued layers of trauma," Ronning adds.
The task force works in concert with other task forces around the state, helping to establish new ones wherever needed. Human trafficking task forces have now been established in almost every major Montana city. The hope is that eventually, the entire state will take a stand against human trafficking to the degree that it's impossible for traffickers to do business here.
"This fight we've got," Ronning says. "It's up to all of us."