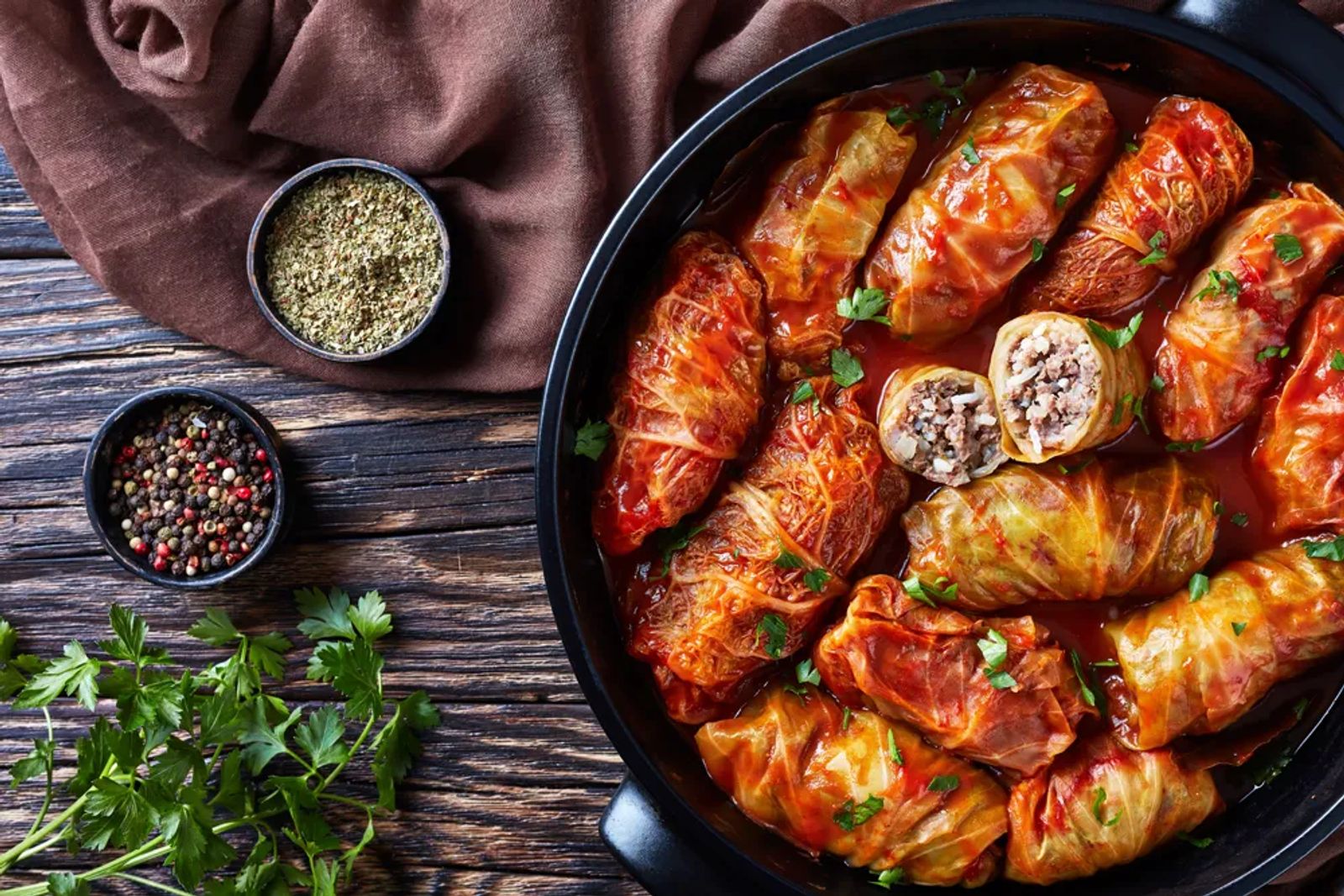 The Humble One
A trio of ways to serve up this superfood
Cabbage is one of the most inexpensive and nutritious vegetables in the veggie drawer but takes center stage only once a year, around St. Patrick's Day. That's a shame.
The humble cabbage is a great source of vitamins (A, C and K), minerals, antioxidants and dietary fiber. And there are so many types to choose: green, savory, Napa, red. Its family tree is also impressive, with broccoli, cauliflower, Brussels sprouts and kale as close relatives.
And let us not forget sauerkraut.
I always have some type of cabbage in the fridge and use it in so many dishes.
My go-to is probably coleslaw. In a matter of minutes, I can have this salad chilling in the refrigerator without using a bag of coleslaw ingredients. I prefer to use my own so I can change it up by making a blend.
A quick and easy cabbage side dish is sauteed cabbage. If you want to make it a main dish, nestle some precooked sausage into the cabbage in the last five minutes or so to heat up and serve with some crusty bread and spicy mustard.
My favorite cabbage main dish is stuffed cabbage rolls. I have so many variations of this dish from my childhood, but the one I make most often is what my mother called Swedish cabbage rolls. Where the Swedish comes in is unclear to me.
I have also been known to use raw cabbage in salads and on tacos — chopped red and green cabbage on fish tacos is a favorite.
Take my advice and add some cabbage to your next shopping list and discover the meal possibilities.
Enjoy!
SWEDISH CABBAGE ROLLS, serves 6
1 large egg
1 t. Worcestershire sauce
¼ c. diced yellow onion
2/3 c. milk
½ lb. ground beef
½ lb. ground pork
¾ c. cooked rice
6 large cabbage leaves (green or savoy)
1 can condensed tomato soup
1 T. brown sugar
1 t. lemon juice
1 t. kosher salt
½ t. freshly ground pepper
DIRECTIONS
Preheat oven to 350 degrees.
In a large bowl, combine the egg, salt, pepper, Worcestershire sauce, onion and milk, and mix well. Add the beef, pork and rice and combine but do not overmix. I typically mix this up using my hands.
Immerse the cabbage leaves in boiling water for about 2 minutes or until limp. If there is a heavy center vein it may need to be slit about an inch to allow the cabbage to be rolled.
Place about ½ cup of meat mixture in each leaf. Fold in the sides and roll the base of the leaf over the meat and to the end.
Place seam side down in a 12x7x2 inch pan or any other pan which will hold 10 rolls (I have also used a 9x9x2 pan)
In a small bowl, combine the tomato soup, brown sugar and lemon juice and whisk until smooth. Pour over the cabbage rolls and bake for 75 to 90 minutes, basting every 20 to 30 minutes with the sauce.
Note: I always place the baking dish on a cookie sheet to catch any spillover.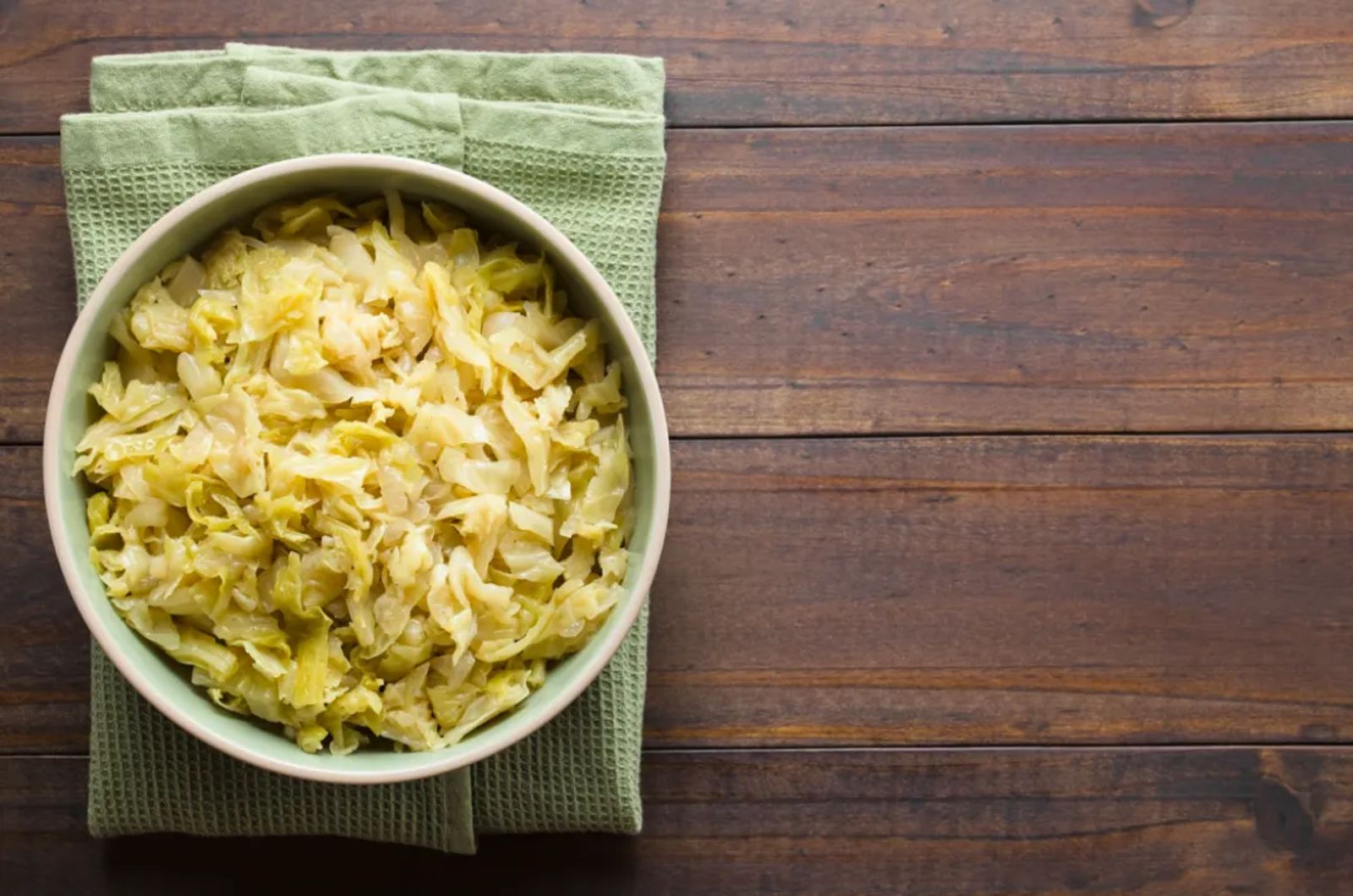 SAUTEED CABBAGE
4 T. unsalted butter
4 c. (about ½ medium head) shredded cabbage
1 yellow onion, thinly sliced
1-1/2 t. kosher salt
½ t. freshly ground pepper
DIRECTIONS
In a sauté pan, melt the butter and stir in the remaining ingredients for about 15 minutes, stirring occasionally, until cabbage is tender and begins to brown. Season to taste and serve.
NOTE: For a main dish, nestle some precooked sausage in the cabbage for the remaining 15 minutes. Cover and cook until the sausage is heated. Serve with some crusty bread and spicy mustard.
COLESLAW
3 c. shredded cabbage (I like to use two cups of green cabbage, one cup of Napa cabbage and a few slices of red cabbage)
1 c. grated carrot
1/3 c. mayonnaise
1 T. cider vinegar
2 t. sugar
½ t. kosher salt
½ t. celery seed
DIRECTIONS
Combine the mayo, cider vinegar, sugar, salt and celery seed in a large bowl, whisking until the sugar dissolves. Add the vegetables and toss well. Refrigerate 30 minutes before serving.
Health Benefits of Vitamin & Nutrient Rich Cabbage
Cabbage is packed with nutrients that aid in keeping inflammation at bay. It's packed with vitamin C and, when fermented, it provides probiotics which helps both the immune and digestive systems.