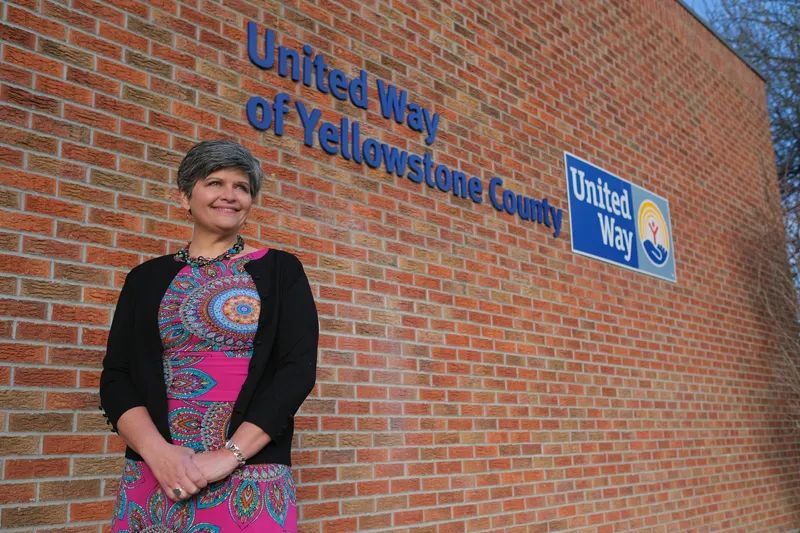 The New Face of United Way of Yellowstone County
Kim Lewis is shining the light on community service
When Kim Lewis, president and CEO of United Way of Yellowstone County, began her tenure on July 1, she did so smack in the middle of the Covid-19 pandemic.
New to Billings, her first challenge was figuring out how to connect with corporate and agency partners, as well as people in the community, when most avenues of social interaction were shut down.
Normally, she'd attend chamber of commerce events or take part in a fundraiser and introduce herself while in line at a silent auction. Instead, she relied on Zoom, joined a women's network, introduced herself to local civic organizations and even "had a couple of coffees with humans" when it made sense to do so.
Lewis has never shied away from a challenge.
"I don't wait for life to come to me," she says. "I want to go find it."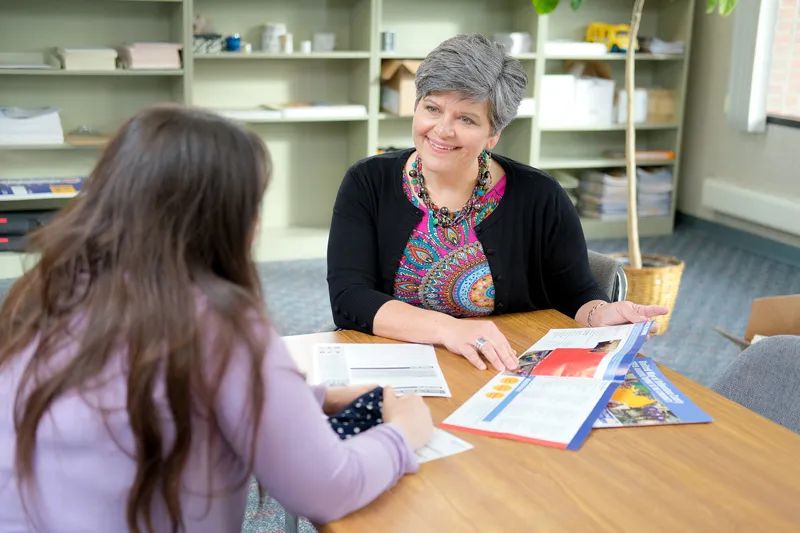 Lewis has spent the majority of her career working in the nonprofit sector, first in fundraising and marketing and then transitioning to leadership roles. When her husband, the Rev. Patrick Lewis, was appointed pastor of Billings First United Methodist Church, she applied for the United Way post.
The nonprofit organization aids individual clients in crisis and helps manage three coalitions designed to target specific populations. Those include Substance Abuse Connect, which focuses both on prevention and treatment; Continuum of Care, which deals with the issue of homelessness; and Best Beginnings, which is all about school readiness and success. Money the United Way raises through its annual workplace campaign helps to fund the work.
The three coalitions bring together more than 200 agencies, organizations and individuals to do the work of improving people's lives.
"We have a lot of moving parts," Lewis says, adding that probably one of the biggest successes in the past year has been establish a low-barrier shelter for homeless people.
"It's awesome that so many people came together to collectively want to solve the problem and see their efforts come to fruition," she says. "And the reality was it wasn't easy for United Way and it wasn't easy for a lot of the players. There was some hard work."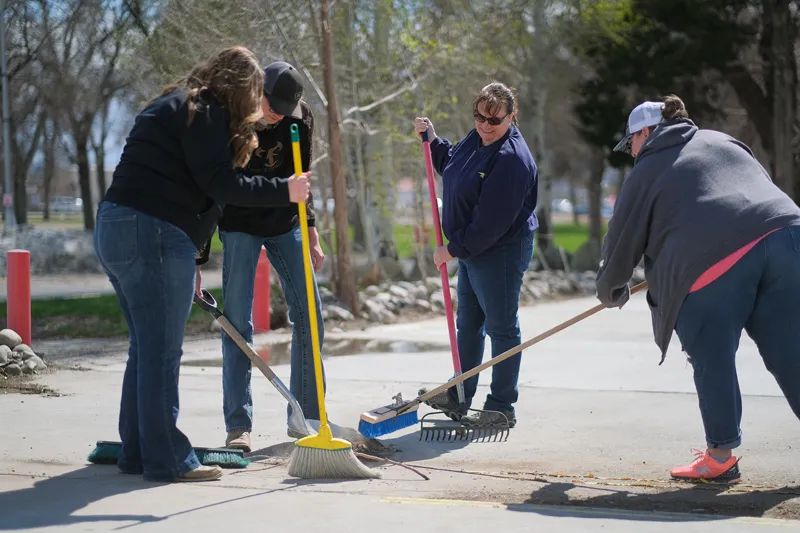 The other component United Way of Yellowstone County focuses on is volunteerism. The Volunteer Center is a clearinghouse for individuals, corporations and organizations who want to lend a hand in the community. An online database lets people peruse volunteer opportunities.
"Right now, it's not as robust as normal because of Covid," Lewis says. "We're only offering remote and virtual opportunities primarily because that's what other agencies are offering. Normally there's quite a variety of things."
United Way is also known for its annual Day of Caring, which matches 800 to 1,200 volunteers released for the day by their employers with a variety of different projects throughout the county.
In all of its many forms, the opportunity to empower people to help others is at the heart of what United Way does, Lewis says.
"I love working with committees or just concerned citizens who want to step up and work together to make something happen and have that outcome be super positive," she says. "It's teamwork and it's pure community. At the end of the day that's what United Way does best."
UNITED WAY IS TURNING 60
Click for a link to the United Way of Yellowstone County's Birthday Blowout!