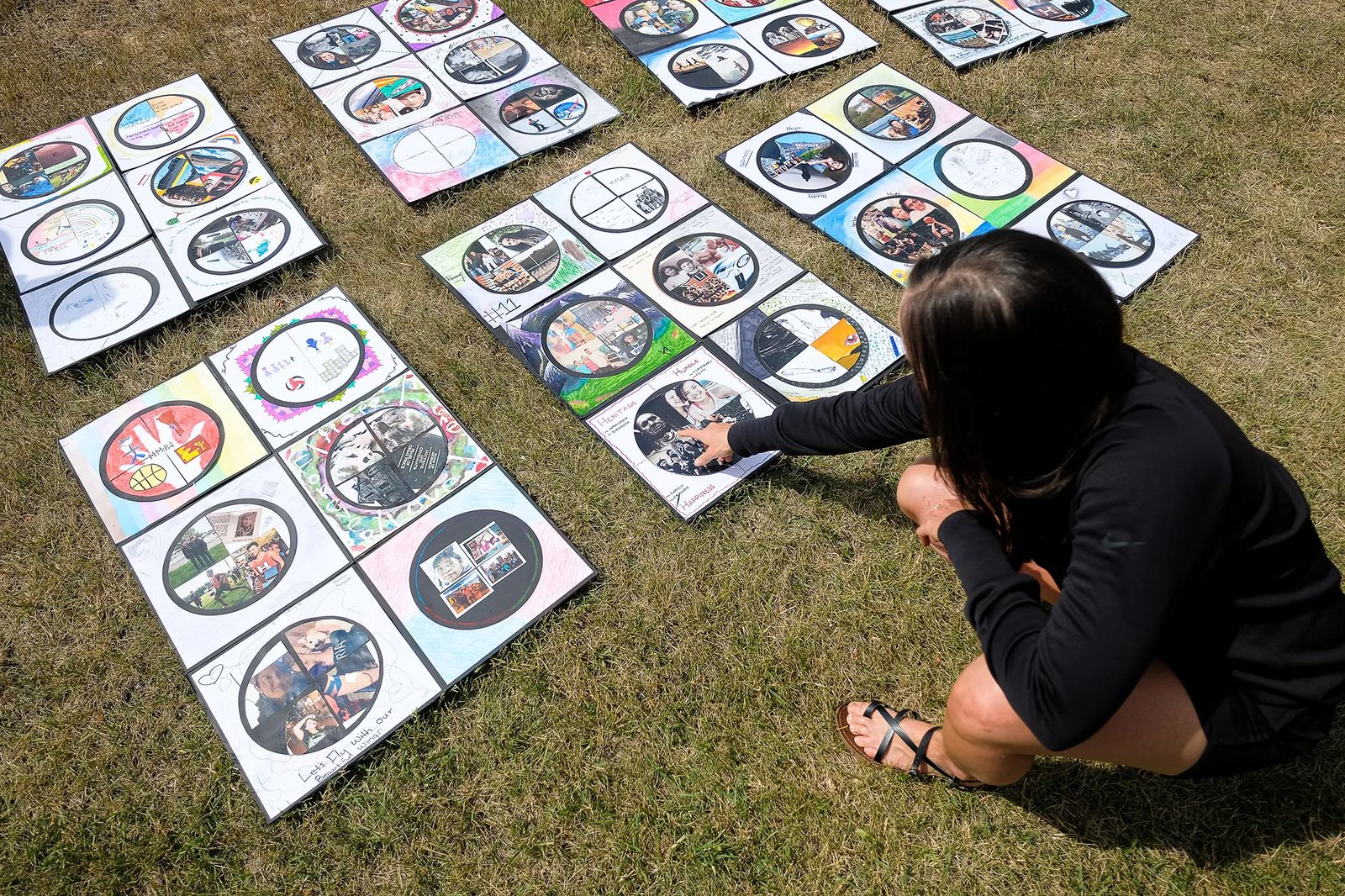 A simple circle on a white background. Four spaces for photos. At first glance, this template doesn't look like a canvas designed to bring social awareness. But one former high school teacher says it's transforming the lives of youth across Montana.
Once an English teacher at Hardin High School, Dani Phillips spent the last several years teaching primarily Native American students. Over the years, she'd searched for a project that would engage students and get them talking about race, ethnicity, social justice and other universal issues facing teens today. She never found one. So, with the help of her students, she developed one known as Unreserved.
The name is an undoing of the word reservation, which holds a double meaning — reservation, to hold back, and reservation, the place. In both cases, Unreserved is fitting.
"This is 100 percent student centered," Dani says.
Usually held in a day-long workshop, Unreserved asks students to delve into four themes and how they relate to their lives: heritage, hurdle, happiness and hope. As students share experiences with their small group, they add photos they brought with them to add to their circular outline. An adult who serves as a facilitator sits in and creates their own personal work of art, helping the kids to dig deep and explore the themes fully.
"We tell them that this is the day for you to be safe to do that," Dani says.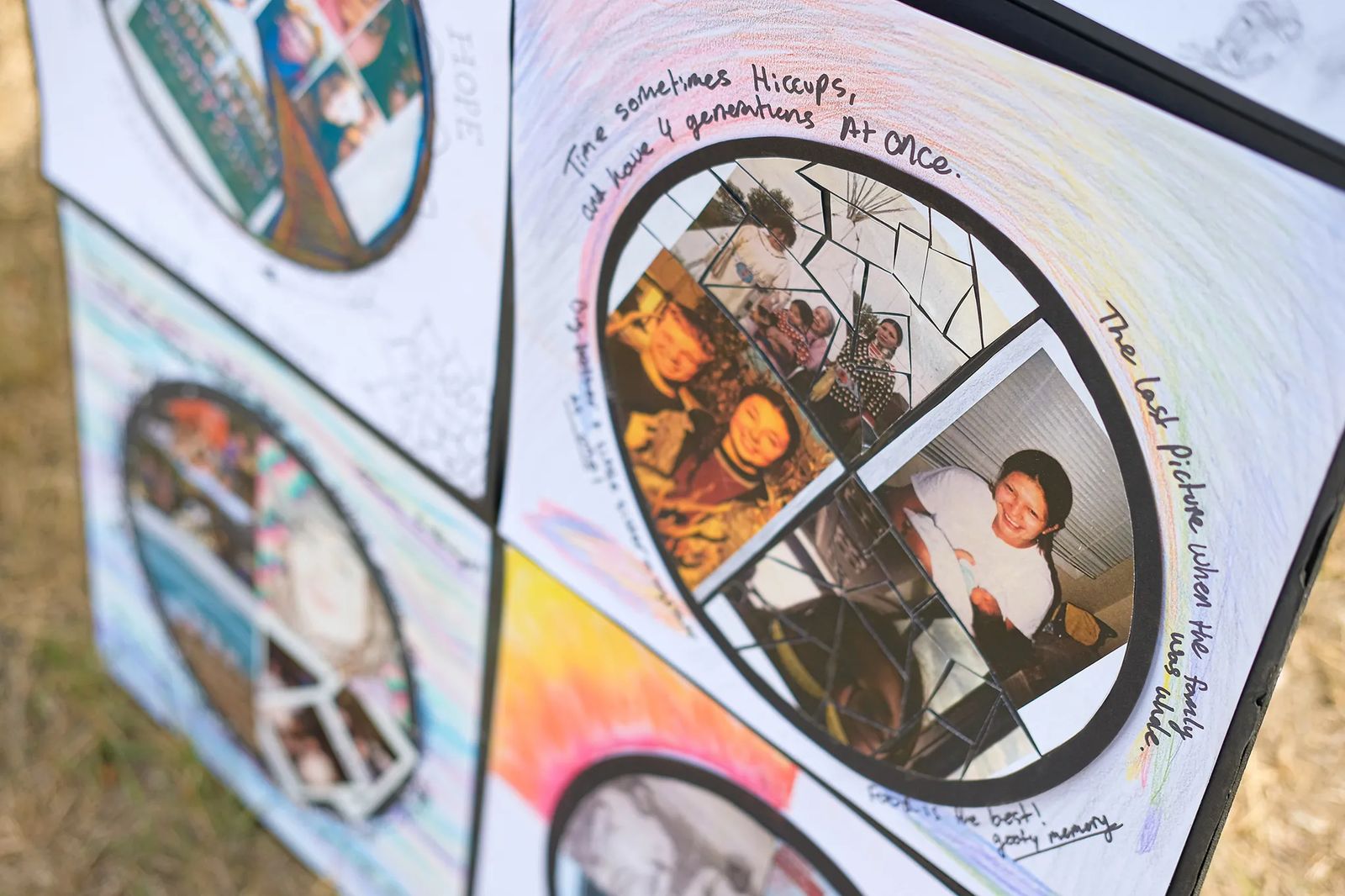 The active and artful lesson starts with heritage because, for most students, it's the easiest topic to share. It can be anything in their past that has shaped who they are. The students tackle "Hurdle" next and focus on those things that keep them from reaching their potential. They look at "Happiness," and the things that bring them joy, and then the program ends on "Hope," when students really look to their future and their goals.
"Just having your story heard is empowering," Dani says. And, using art to bring your history to life, Dani says, taps into each student's creative side. "There's something about making things together that bonds us together," she adds.
When the day-long exercise wraps, students who don't mind have their work of art shared in the halls of their high school or within a community exhibit. Even though the work is incredibly personal, Dani says most students are willing to share.
"What this does is create a community scrapbook," Dani says.
Last year, Dani put together an Unreserved event for 75 students in Lewistown. It was the largest group she'd ever hosted. Students from Browning, Hardin and Lewistown sat at tables together, sparking small group discussions. After listening to a few guest speakers, the day wrapped with a student-led round dance and drum circle.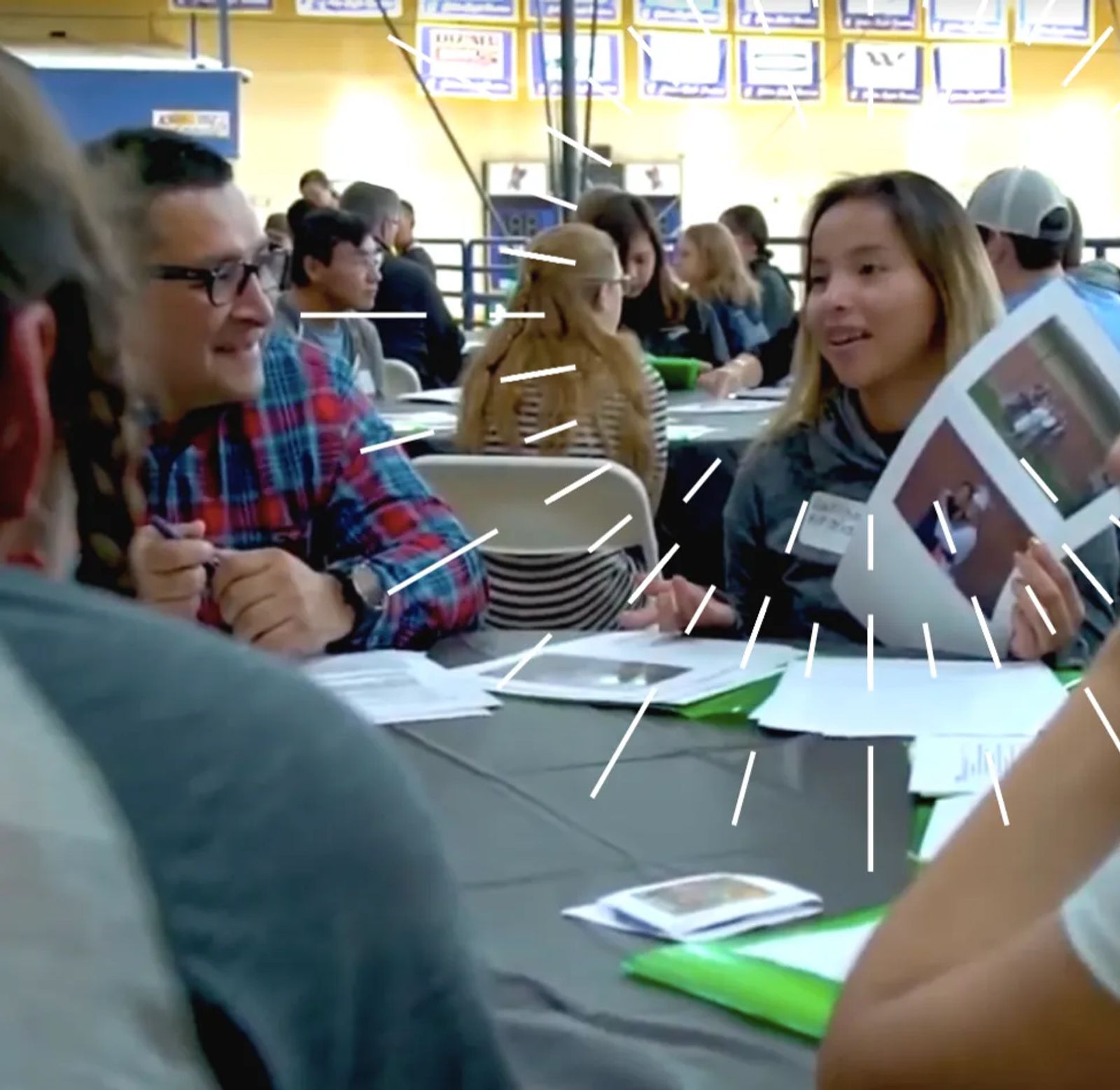 During the day, students discovered that despite their differences, they had more in common than they thought.
"This is so simple that I can hardly believe we haven't been doing anything like this before," says Meggan Cirrincione, a high school English teacher from Lewistown.
"The only time these students would have ever met would have been through sports – with competition coming before connection," Meggan says, adding that her students all say it was an eye-opening experience.
"It takes a lot of courage for kids to open up like that," she says.
Unreserved hits the mark on many educational levels. It teaches interpersonal communication skills and creativity and introduces important themes such as diversity, race, equity and social justice. Throughout the activity, students are making deep connections with each other just by being open and vulnerable.
"For me, the biggest piece is student engagement," Dani says. "You're not going to see kids checked out while doing this."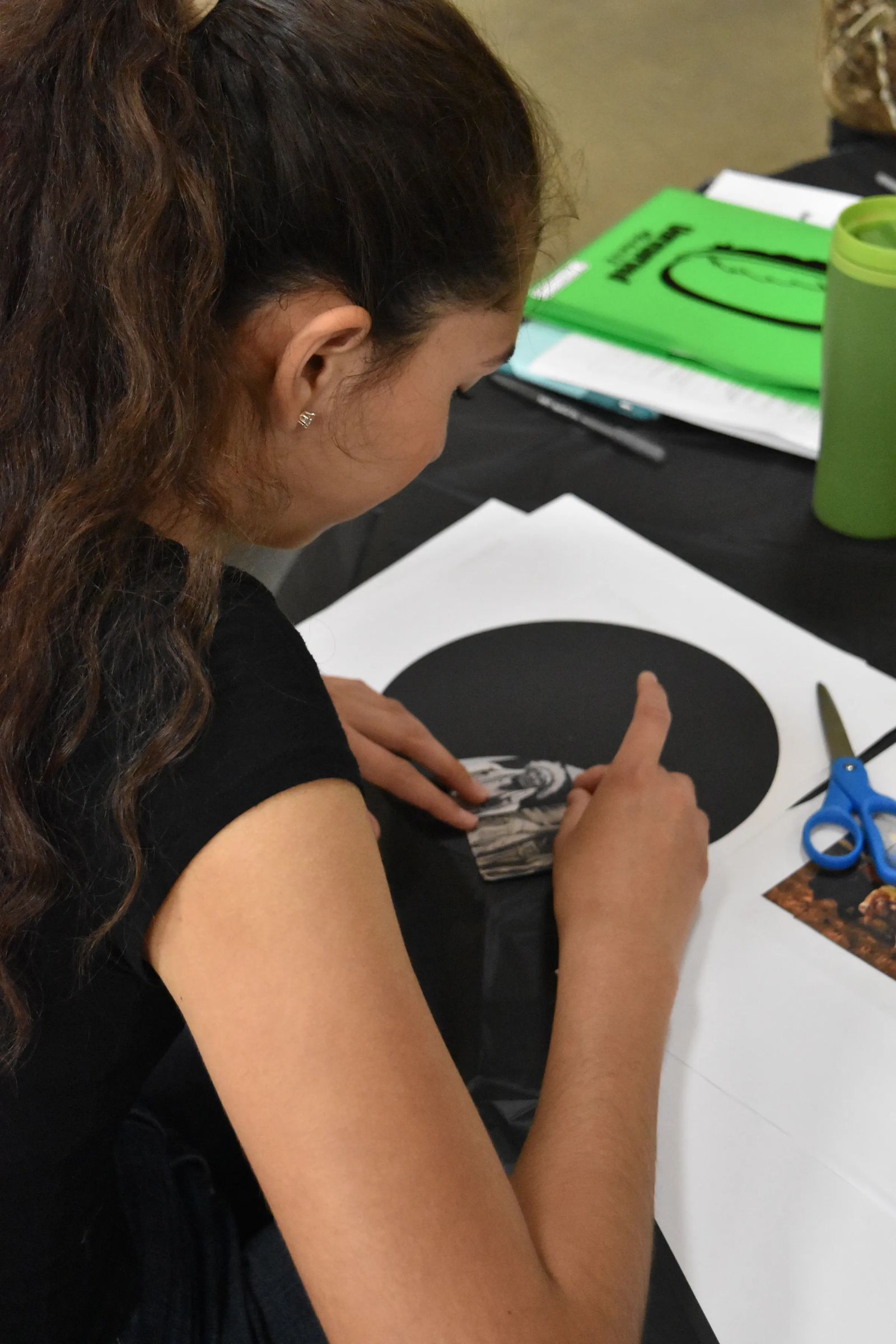 Cheyenne Whiteman, a Hardin High School student from Crow Agency, participated in Unreserved when it was held in Lewistown. While she's usually shy, she says opening up during the project was not as difficult as she expected.
"When other people share really intense stuff with you, it helps you open up to share the deeper parts of yourself," Cheyenne says. "When you make that deep connection with someone, it opens your eyes and you realize that you have a lot of things in common."
Unreserved started as a project in Dani's English classes at Hardin High, where Cheyenne was one of her students. While Dani was looking for a project that could get kids to open up about their personal experiences, this program exceeded even her expectations. So much so that this spring, Dani left teaching to facilitate Unreserved full time. She's working to make this project available for all Montana students, especially those living on or near an Indian reservation.
"It was completely an intuitive decision," Dani says. "Every part of me believes I need to do this, and I need to do it now. This is the next step in my life."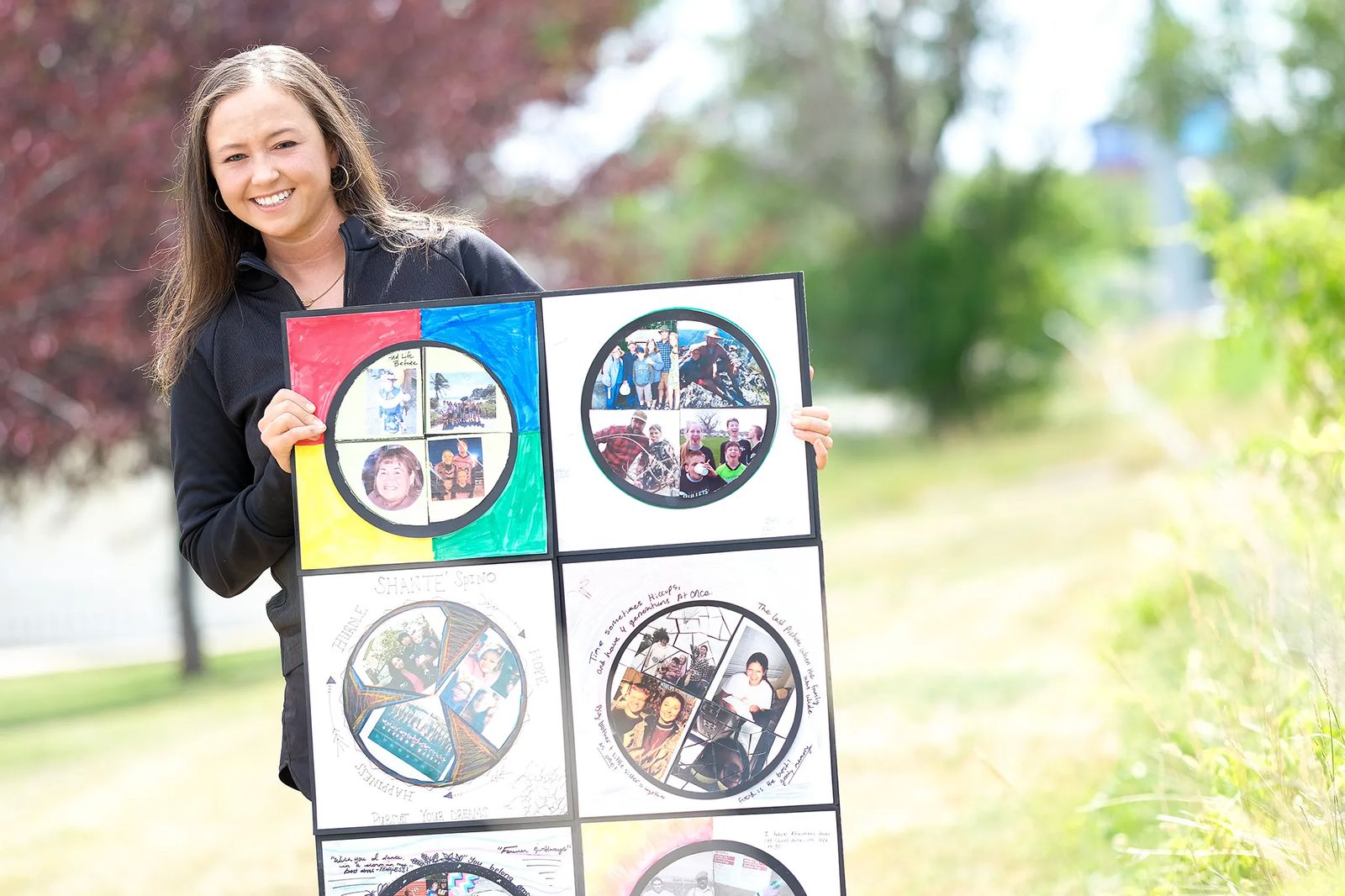 She's in the process of establishing Unreserved as a nonprofit and has found sponsors to help cover the cost of delivering the program. This fall, Unreserved will be the subject of a qualitative study, and Dani is working with a team of educators to build wrap-around curriculum that can be used if teachers want to take Unreserved back to their classroom for extended instruction. She has the support of dozens of teachers across the state, including two former Montana teachers of the year.
Beyond the classroom, Dani believes that Unreserved could also be a useful exercise for teams, corporations and other organizations that want to take their social awareness and interpersonal communication to the next level.
"I don't see any group that won't benefit from this," Dani says.
Unreserved is a tool for exploring diversity, bringing diverse groups together and bridging social differences. While Montana may seem to lack diversity, Dani would argue that it has plenty if you stop and look around.
"We have such amazing diversity in this state," Dani says, "and we totally overlook it."
FOR MORE INFORMATION on the Unreserved program, visit www.urart.org