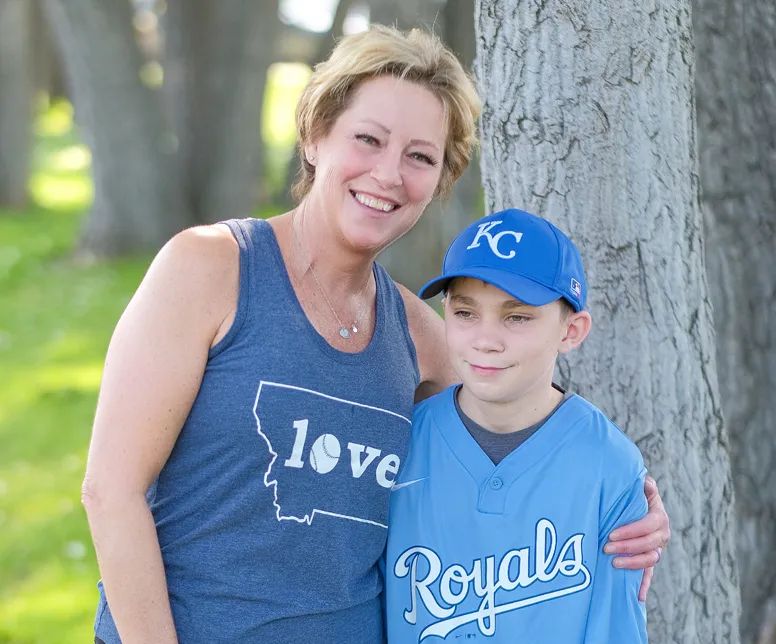 Up for the Fight
Billings mom in the battle for life, putting courage over fear
When life gets really hard, it's easy to get discouraged. Cinda Paynter knows that first-hand. She's not only fighting metastatic breast cancer, she's caring for a son with a life-threatening medical condition. But most days, you'll find she's a warrior, fighting to find the good in the midst of incredibly difficult life challenges.
"My gratitude is so strong because this is a beautiful, phenomenal life," Cinda says. "And I know in my soul that there is a path and a plan. So far, we've had a lot of tears, a lot of anger and sadness and fear, and all of that yuck. But God has proven that it always works out."
The Billings woman has been battling medical challenges on a number of fronts since she was a child. In the eighth grade, she was diagnosed with stage one Hodgkins lymphoma.
"I had a year of chemo and went into remission, then went on about my life," says Cinda. "Then, with a routine mammogram and biopsy in 2015, they found invasive ductal carcinoma."
Cinda underwent a double mastectomy and later had breast reconstruction surgeries. Again, she went back to her busy life as a mother, a wife and a commercial banking representative at First Interstate Bank. But in 2018, she found herself fighting another scary medical diagnosis. This time, it involved her youngest son, Kellen, who had struggled with his vision since kindergarten. After a couple of misdiagnoses, doctors found Kellen suffers from CLN3, a juvenile form of a genetic metabolic disorder known as Batten disease. CLN3 affects the nervous system and leads to blindness, seizures, cognitive problems, coordination issues and ultimately, death.
"After he was diagnosed with Batten, two months later, he had a seizure and it just went from there," says Cinda. "His vision left very quickly."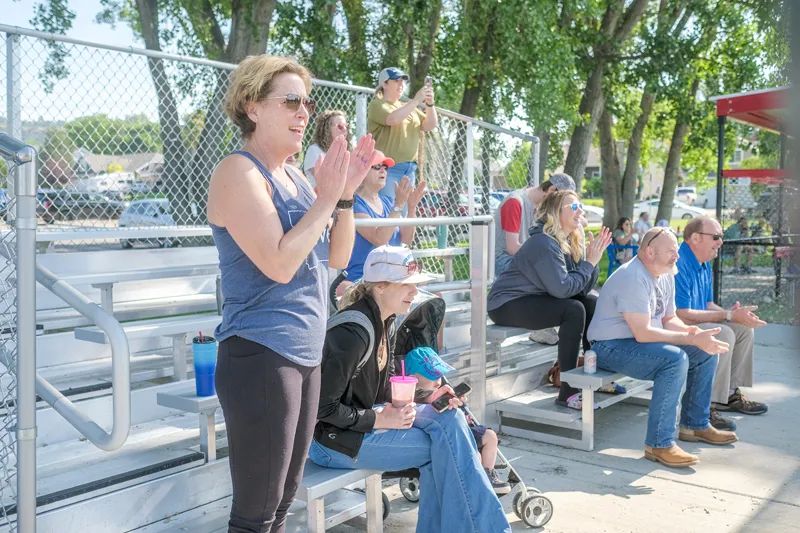 Kellen also struggles with speech, short-term memory and tremors. He's now a seventh-grader at Will James Middle School, where he's in a life skills class and receives physical therapy, occupational therapy and speech therapy. Cinda says Kellen is funny, smart and easy-going, and as his family learns to adapt to his evolving medical challenges, so does he.
"He is our superhero. He is our inspiration," Cinda says. "He's what keeps us going and fighting. How he has acclimated just leaves us speechless. We've had a handful of hard conversations with him. He started to ask about his vision a lot. I told him, 'As far as your vision, I believe God chose you to be his warrior, and I don't think it's ever going to come back, buddy.' And he's like, 'OK.'"
After Kellen's diagnosis, Cinda found the courage to face yet another battle: getting sober. Years earlier, she says, when her life became dark, she started turning to alcohol for relief. She knew the time had come to quit drinking.
"Before getting sober, everything was a train wreck," says Cinda. "It was dark, it was very yucky. I've now been sober for four and a half years."
Sober, and strong enough to fight her latest challenge: cancer that has metastasized to her bones and liver.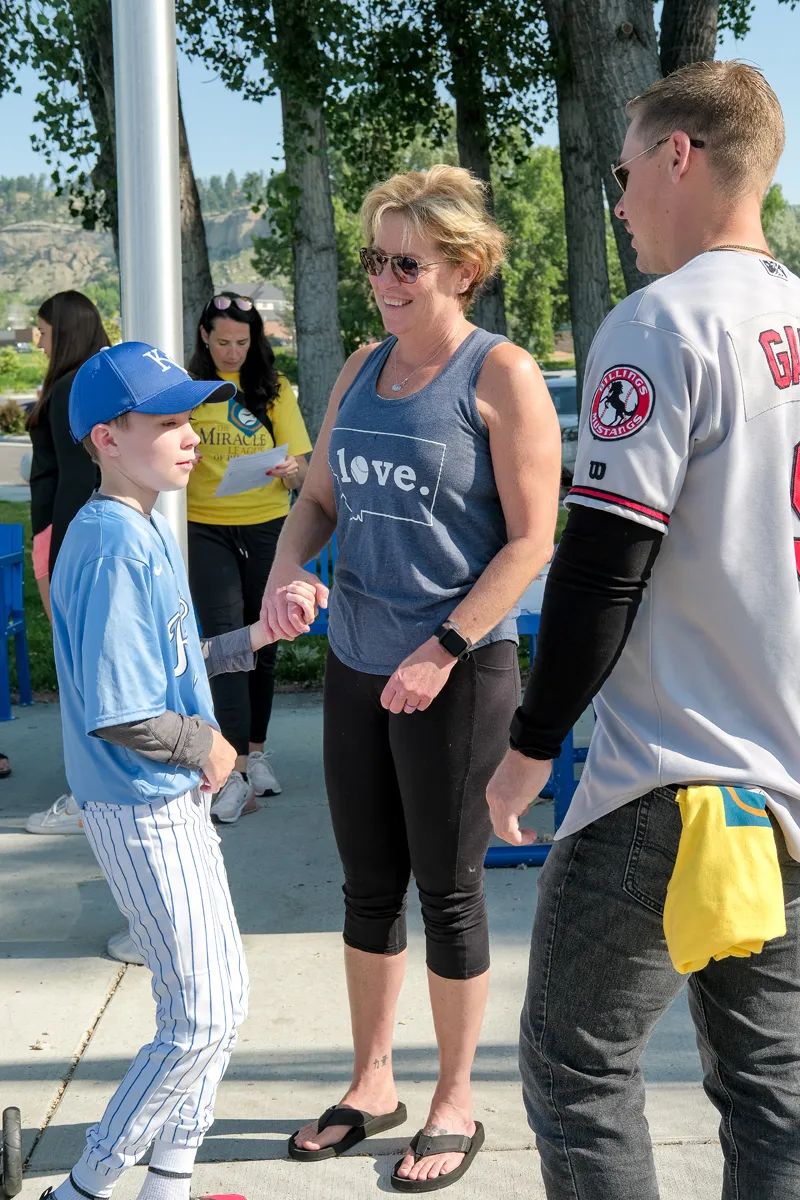 "In 2019, by nothing but the grace of God, I believe Kellen saved my life," says Cinda." We were snuggling, and his head had hit the left side of my breast and it felt like he slammed it. I just screamed. I knew something was wrong."
Tests showed metastatic breast cancer.
"I did nine cycles of chemo and I just finished my 64th immunotherapy treatment," says Cinda. "I'm receiving two of the drugs I was receiving during chemo and continue to have scans every three months. I also get injections to strengthen my bones and keep my estrogen levels as low as possible, because my cancer is estrogen-driven."
While there is no remission for her metastatic cancer, immunotherapy can help keep it at bay. That's why, for now, she focuses on taking care of herself, exercising regularly and making the most of time with her husband, Andrew, Kellen and Kellen's older siblings. The family recently enjoyed a week at a lake in Idaho thanks to the Montana Hope Project, which grants wishes for children with life-threatening diagnoses.
Cinda also finds strength in connecting with others who face similar challenges. She's been active in the American Cancer Society's Relay for Life and participates in national support groups for people affected by Batten Disease. One support group has been instrumental in a clinical trial to find a cure for CLN3. She hopes Kellen will get to join that trial one day soon.
"It's OK to feel the anger and the frustration. We have to process it and move on," she says. "When we have sleepless nights and we just want to point our finger and curse up to the sky, that's OK. But we can't live there long."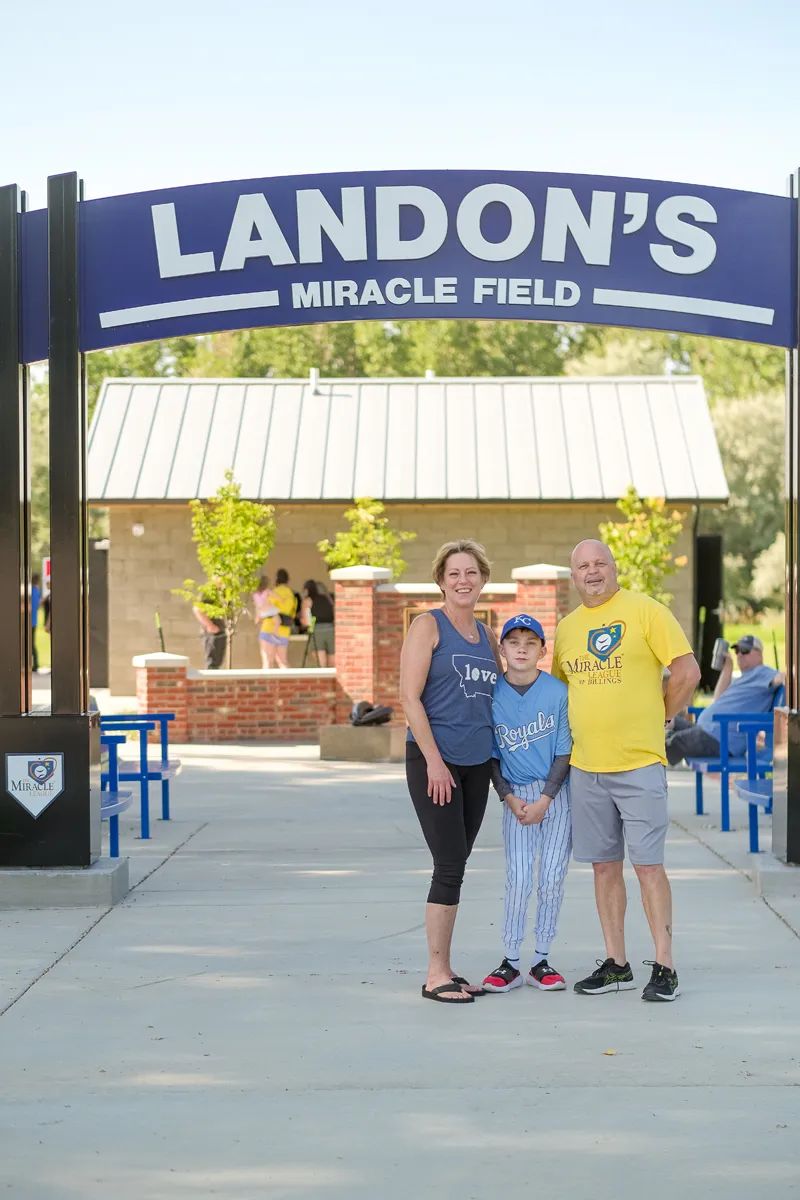 Cinda's sister, Marci Schieno, calls Cinda one of her heroes.
"She is the definition of courage and strength," says Marci. "She knows she can't always be brave, but she has to have that mindset. That's what I learned from her: courage, and there's no other option than to just push forward."
Marci says Cinda got her warrior genes from their mother, Connie.
"Our mom is a very strong woman in every sense," says Marci. "She adopted some of those traits of strength. In our family, the women are badass, and that kind of comes from our mom." She adds with that strength is a woman who has always been a positive light.
"I love that what people think of her, they don't think, 'Poor Cinda and her sad situation,'" says Marci. "They don't pity her. When her name is brought up, it's always with a smile and laughter, because that's who she is."
Faith is what helps Cinda through the dark days, and when those days come, she says, she's always on the lookout for what she calls, "God shots" — little signs that God is providing everything she needs when it's needed. Whether it's a persistent doctor finding the right diagnosis for Kellen, a clean Positron Emission Tomography (PET) scan for herself, or the family members and friends who come alongside the family to help, Cinda is grateful.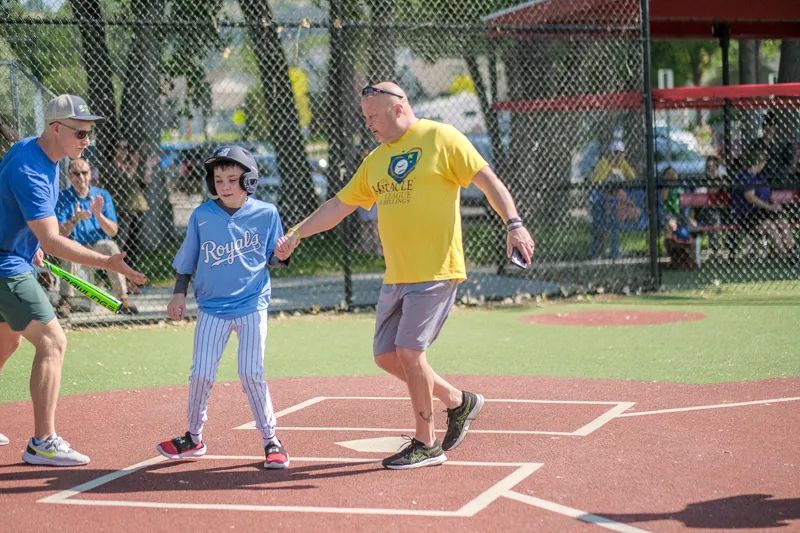 "I have seen miracle after miracle. This is probably the best four years I've had of my life. But it's also been really hard," she says.
Cinda is blessed with a husband who does a great job caring for her and Kellen. Kellen's adult brothers, Nathan and Noah, live in Billings and Cinda says they are amazingly helpful. Kellen's sister, Molly, lives in Washington and offers long-distance support.
Andrew and Kellen both share a love for baseball. As Kellen's disease progressed, it was hard to accept when he could no longer play in Big Sky Little League. That's why Cinda's thankful for wonderful opportunities our community offers for people with special needs, like the Miracle League baseball games Kellen now plays in at Landon's Miracle Field.
"To bring the love of the game and accommodate it so all of those kids can participate is so stinkin' cool," says Cinda.
While life has thrown Cinda some difficult curves, there's little doubt she's determined to stay in the game.
"I just research and research," says Cinda. "I want to know everything. And when it hits me … the overwhelming, you know, here's Batten disease, there's metastatic breast cancer. The odds. I'm like, you know what, I give it the middle finger and think I've got God."