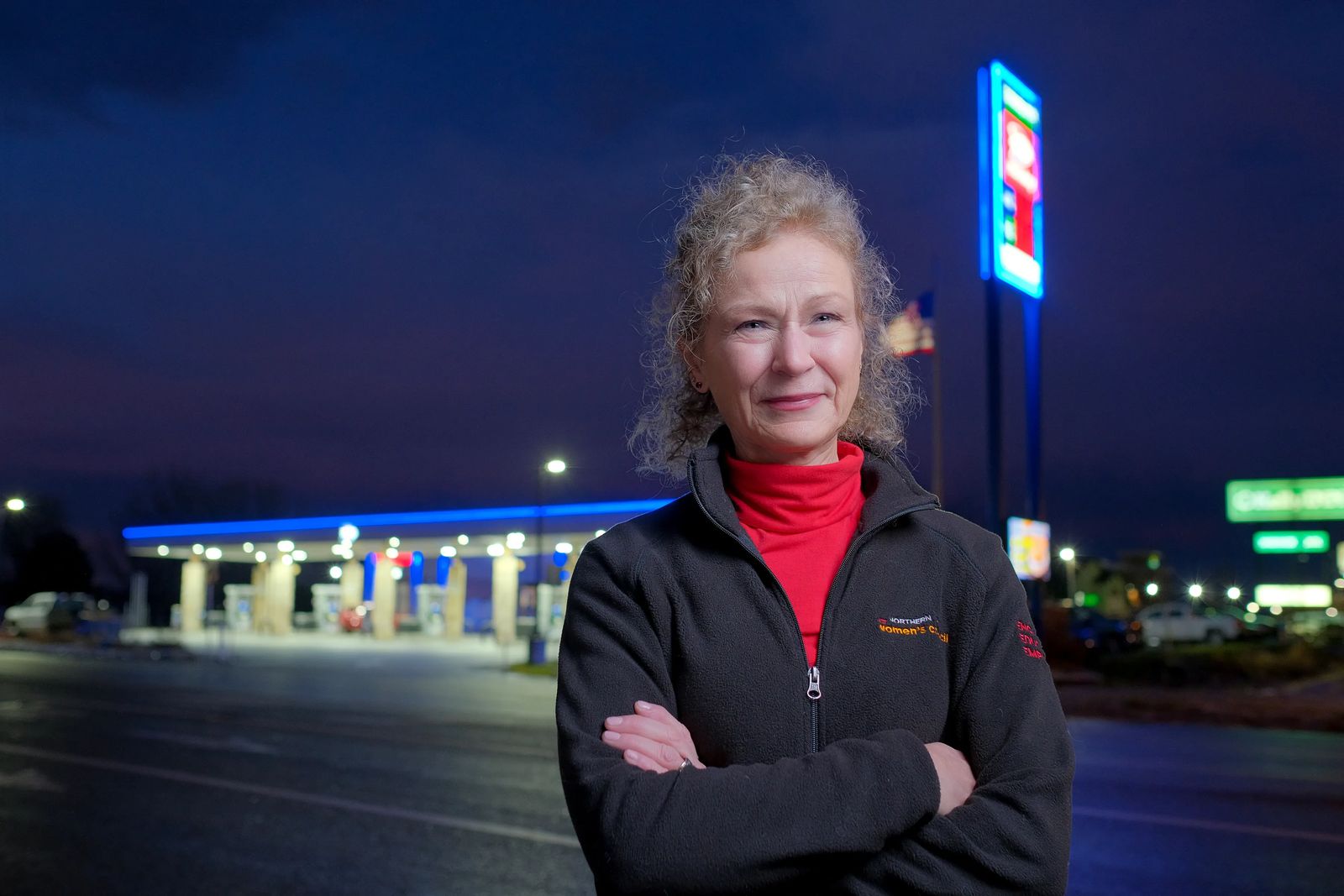 Val Jeffries
Fueling Change in the World
Valeria Jeffries fuels the world. As the regional director of operations for Holiday Stationstores, she has been providing people with the octane to reach destinations for work, family and play for more than 32 years. In driving through her own life, Jeffries has always striven to be the change she wants to see in the world.
"Go out and do the job the best you can, and the naysayers will slough off," she says of how she has navigated her career.
Her work wasn't always in the gas and convenience store business. "I went from fashion to fast gas," she says with a laugh. After graduating from St. Cloud State University in Minnesota in 1981 with an art degree, she worked in Brooklyn Park at Seiferts Clothing Store, a lady's apparel outlet. A couple of years later the company transferred her out west to Casper, Wyoming.
In 1987 in Sheridan, Val applied for a manager position at SuperAmerica, a chain of gasoline stations and convenience stores. She was hired at a time, she says, when "it wasn't typical for a woman to run a gas station. People would ask, 'What part of this job is your husband's?' There were very few women in my position."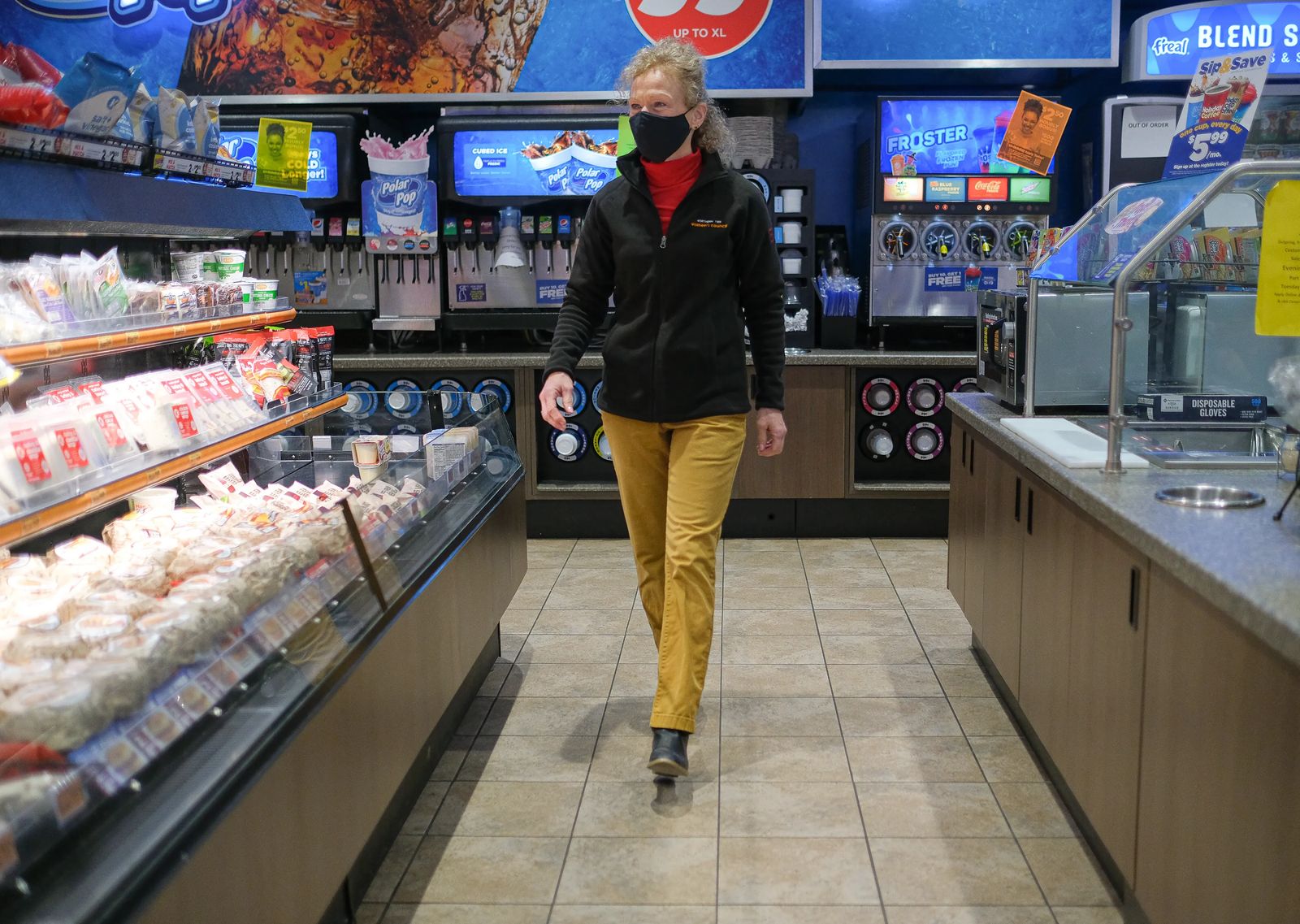 Val credits George Townsend, then the company vice president, with helping her be successful by nudging her boss, Arlan Hayden, to be supportive of her work. "By the end of the day, they always had my back," she says of both men.
In 1993, Val took over as district manager of Billings' SuperAmerica stores. SuperAmerica was subsequently sold to Holiday Stationstores, and seven years into her job, she became a regional director, responsible for overseeing four districts, covering large parts of Montana as well as Sheridan, Wyoming, and Spokane, Washington.
"Through all of this, it's ebbed and flowed," she says, mentioning that over the years, the Twin Cities and Sioux Falls and Rapid City have at one time or another been part of her responsibilities.
Fueling with Enthusiasm
Val believes she was originally hired because of her enthusiasm, as the store's customer service needed improvement. These days, she hires employees for the same reasons that she was given a job. She believes in "hiring for enthusiasm, and training for skill. It's really managing people that is important."
Early on at SuperAmerica, Val recalls a local businessman making the comment, "You know, you are more suited to running a lingerie store," Jeffries says. Her reaction to this statement was, "It's a challenge or asset when people underestimate you." At the same time, she gives people the benefit of the doubt with a touch of forgiveness. "I don't think people understand what they said," she says.
This is the mindset that has propelled her through the years. From the challenges of relentless bosses and biased customers, she advises young women starting a career to not only aim for a good job, but more importantly, "In order to break the glass ceiling, you have to have the right boss, the right coach."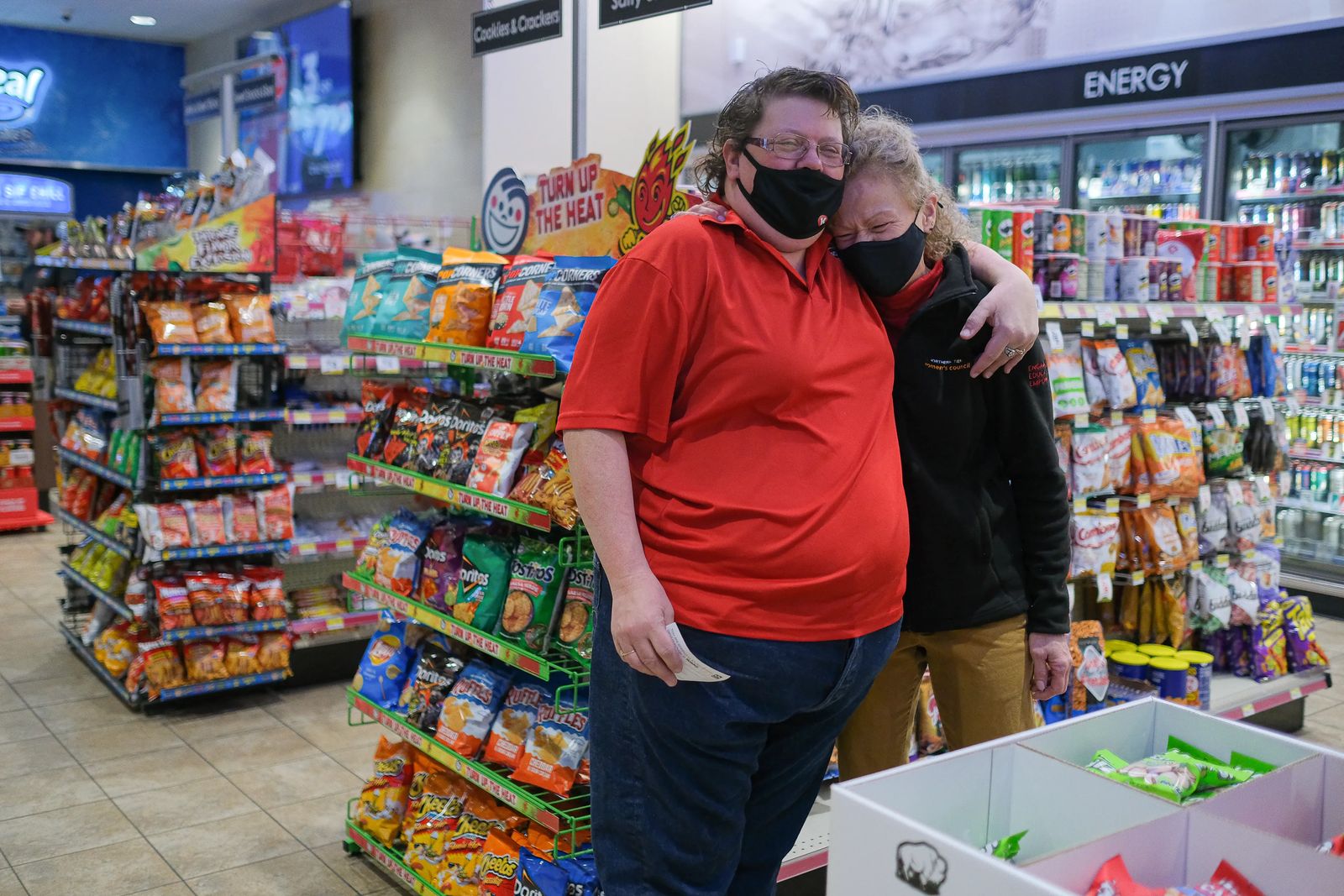 EMPOWERING STAFF AND FRIENDS
"Val gave me a shot 14 years ago, and through her constant leadership and coaching, has helped me develop into the market manager position," says Jeff Reed. "Val is tenacious, has a strong business acumen, and is a great coach."
Tenacity and smarts have helped Val in her career. She earned an her MBA from the University of Montana in 2004. It took her five years, while simultaneously working at Holiday Stationstores. For her 60th birthday, she set a goal to run a marathon. After training for year, she finished first in her age group in the Montana Marathon.
As Val continues in her mission of personal growth, she never stops helping those around her. She has served on various boards, including those of the Yellowstone Art Museum and the Billings Community Foundation.
Susan Carlson recalls Val helping out at Highland Elementary School when her children were young, donating to fun walks and carnivals providing the hotdogs for fundraising for library projects and playgrounds.
"She was always a 'yes,'' Susan says. "She was the first to be there donating to our fundraisers."
Empowering Women
In 2018, the corporate partner of Holiday Stationstores, Couche Tard and Circle K, formed The ACT Women's Council to help advance the careers and strengthen the positions of women by providing mentors, sponsors and educational opportunities. In collaboration with Michelle Krenke, human resources program manager, and Joannie Almjeld, regional director of operations in Minneapolis, Val set out to empower and educate women locally through newsletters and "Coffees and Conversations."
In Billings, Jeffries has worked with the Zonta Club and the Yellowstone County Human Trafficking Task Force to help promote the Red Sands Project. The project, started by New York artist and activist Molly Gochman, raises awareness of the human trafficking victims by filling in cracks of sidewalks with red sand. Volunteers set up at Holiday Stationstores to spread awareness of the project by passing out sand and brochures.
Closer to home, Jeffries nurtures friends to be their best.
"In 2019 the seed of an idea bloomed into a full-on extravaganza when she offered to host a piano recital, featuring our friend Teresa Morse, and an art show, featuring my work, at her home," says artist Connie Herberg. "Val's newly constructed 'garage-mahal,' was transformed into a concert hall/art gallery for a weekend. Allen's expertise in lighting and professional production and Val's expertise in putting on a darn good party came together for a wonderfully successful endeavor."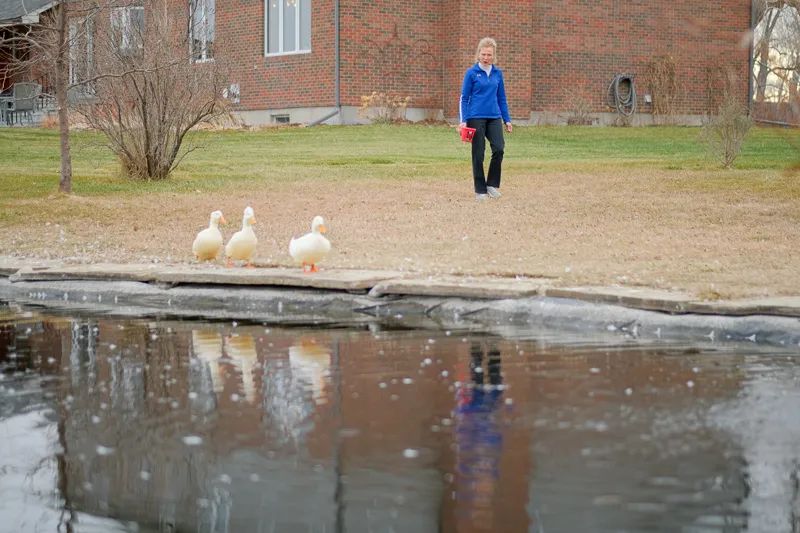 Val's husband, Allen Powers, a freelance cameraman, caught sight of her in 2006. "She is simply the finest human being I have ever met, with numerous assets like leadership, community involvement, simply a joy that lifts the room," he says. "But of all her cherished traits, her ethical integrity is my favorite quality of all."
When the ever-busy Val and Allen aren't on the road, they tend to work around their house in Shepherd, doing remodeling projects. Jeffries also practices her skills as a master gardener, while Allen tends their American Pekin ducks – Donald, Teddi and Taft. And, Val says, "I love to run," allowing her to clear her mind and reinvigorate.
With renewed energy, Jeffries says of her work, "My job continues to grow. I don't do the exact same thing every day. This gives me the opportunity to continue to grow, to learn. I have never had a boring day."