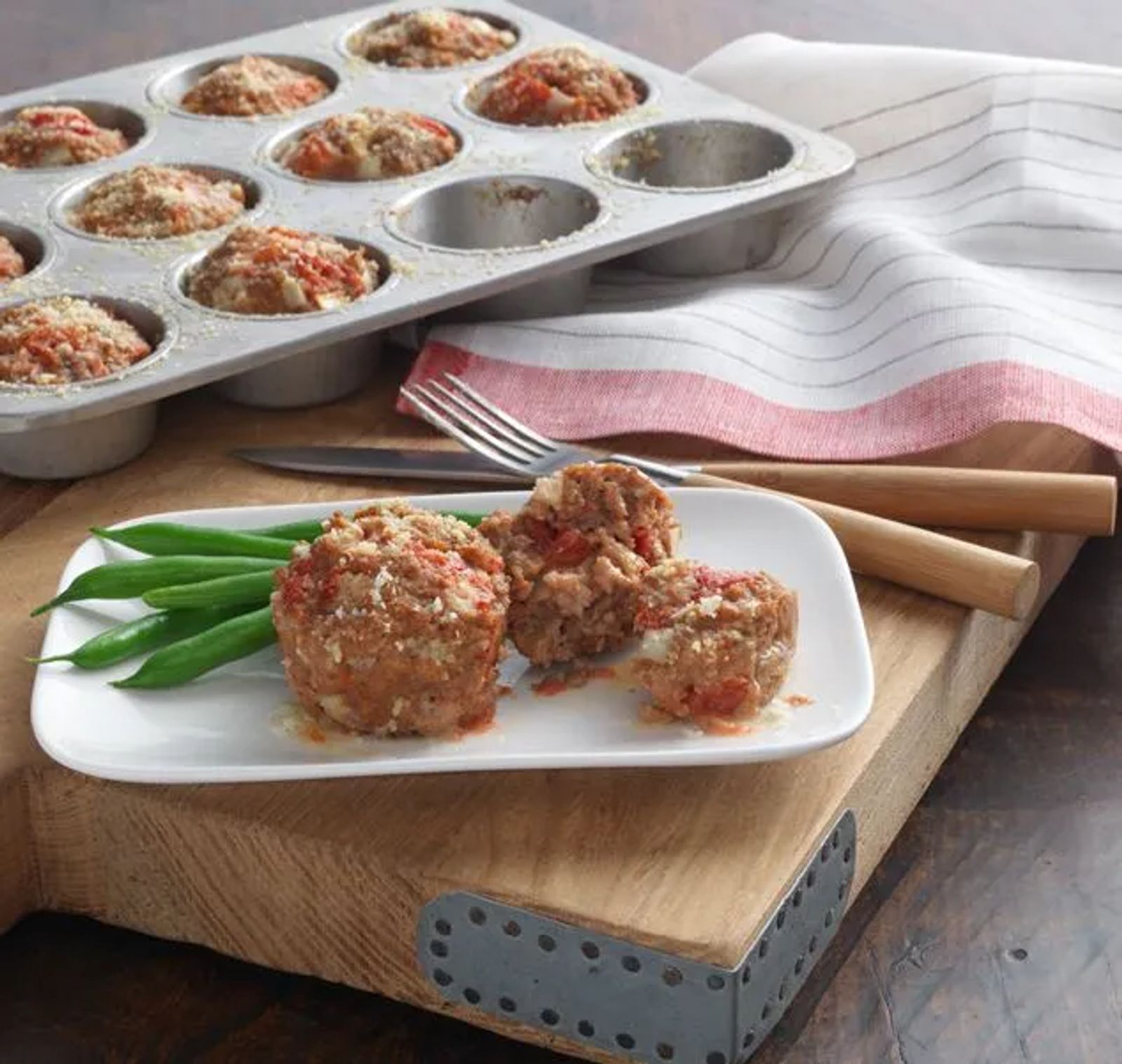 What's for Dinner Wednesday?
Bake up some bite-sized FUN with Meatloaf Muffins!
Recipe courtesy Albertsons
INGREDIENTS
6 Tbs Kraft® Grated Parmesan Cheese, divided
1 lb extra lean ground beef (95% lean)
1 can (14.5 oz each) Hunt's® Diced Tomatoes, drained
1/2 cup dry bread crumbs
1 small yellow onion, finely chopped
1 egg
DIRECTIONS
1. Heat oven to 375°F.
2. Reserve 3 tablespoons cheese. Mix remaining 3 tablespoons cheese with all remaining ingredients just until blended.
3. Press into 12 muffin cups sprayed with cooking spray.
4. Bake 30 minutes or until done (160°F), sprinkling with reserved cheese for the last 10 minutes.