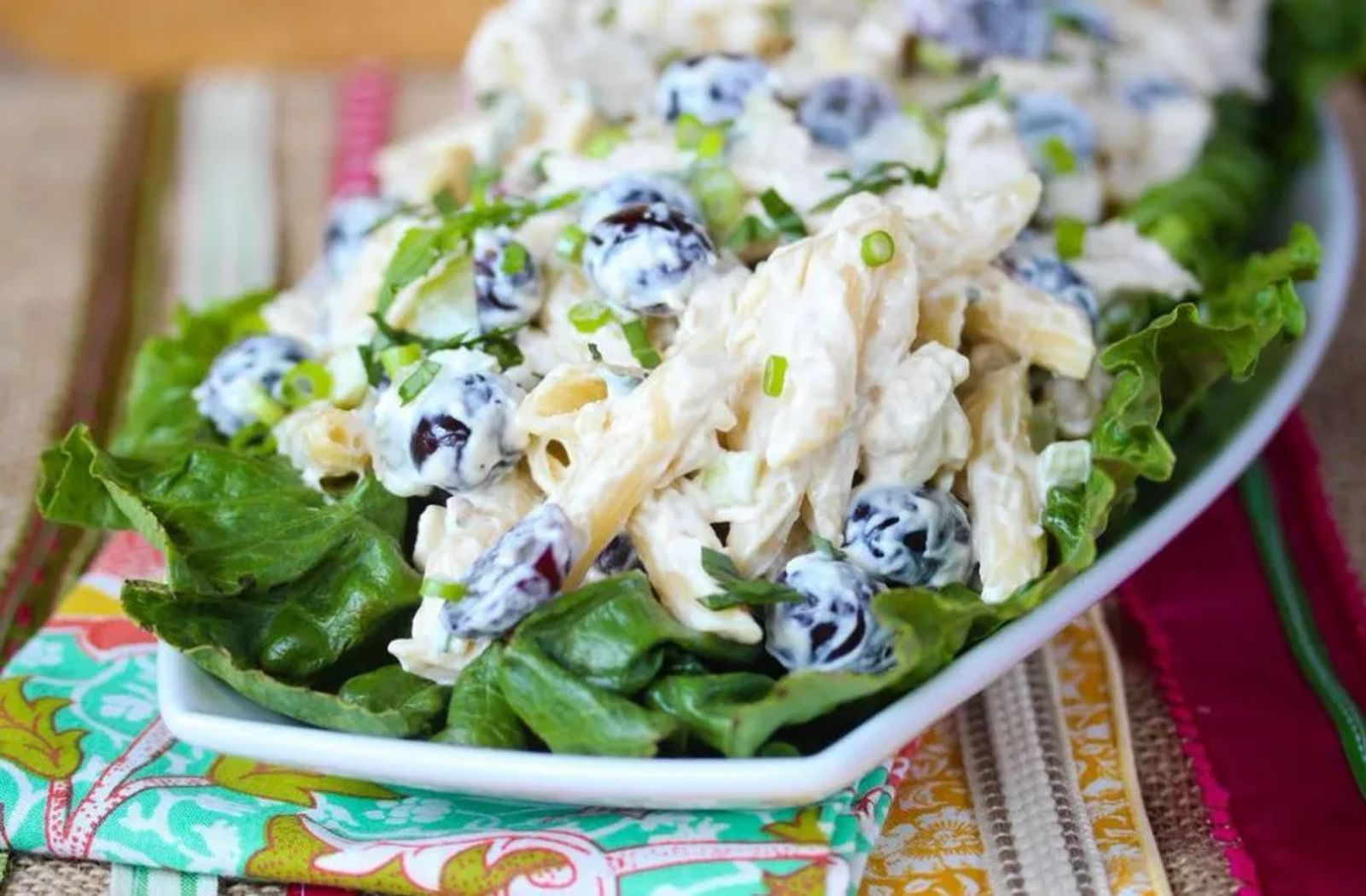 What's for Dinner Wednesday? Chicken Penne Pasta!
Pack this delicious recipe for your family picnic
With summer finally here, now is a great time to get outside and enjoy the beauty that is around us. We are so fortunate to live in a place where we have access to some of the best picnic spots right in our backyard! Whether you decide to pack a picnic and head to a local park, or plan a day trip to Red Lodge or Yellowstone, these make-ahead comfort foods will be a sure win with any family. The chicken salad is not your traditional chicken salad, as it's packed with protein from the pasta and chicken. Add in the sweet taste of the grapes, and this meal will fuel your family for that hike or other summer fun activity, without taking up your precious daylight time prepping in the kitchen. Everyone is sure to love the dessert, too – a simple cookie with a sweet and salty taste to it.
CHICKEN PENNE PASTA
~Recipe from Shelly Peterson
INGREDIENTS
3 lbs. chicken breasts, cooked and chopped
1 lb. penne pasta
1/2 c. green onion
2-1/2 c. mayo
1 T. Dijon mustard
1/2 c. celery, chopped
1/2 c. oil
3 T. milk
1-1/2 t. salt
1/2 c. Italian dressing
4 c. red grapes, chopped or halved
4-1/2 t. basil
3 T. honey
1 c. chopped nuts (optional)
DIRECTIONS
Cut chicken into thin strips and marinate in Italian dressing overnight. Cook and drain pasta. Combine chicken, pasta, celery, onion and grapes. Let sit at least 4 hours in the refrigerator. Before serving, combine remaining ingredients except for the nuts. Pour over pasta mixture. Add nuts before serving. Serve cold.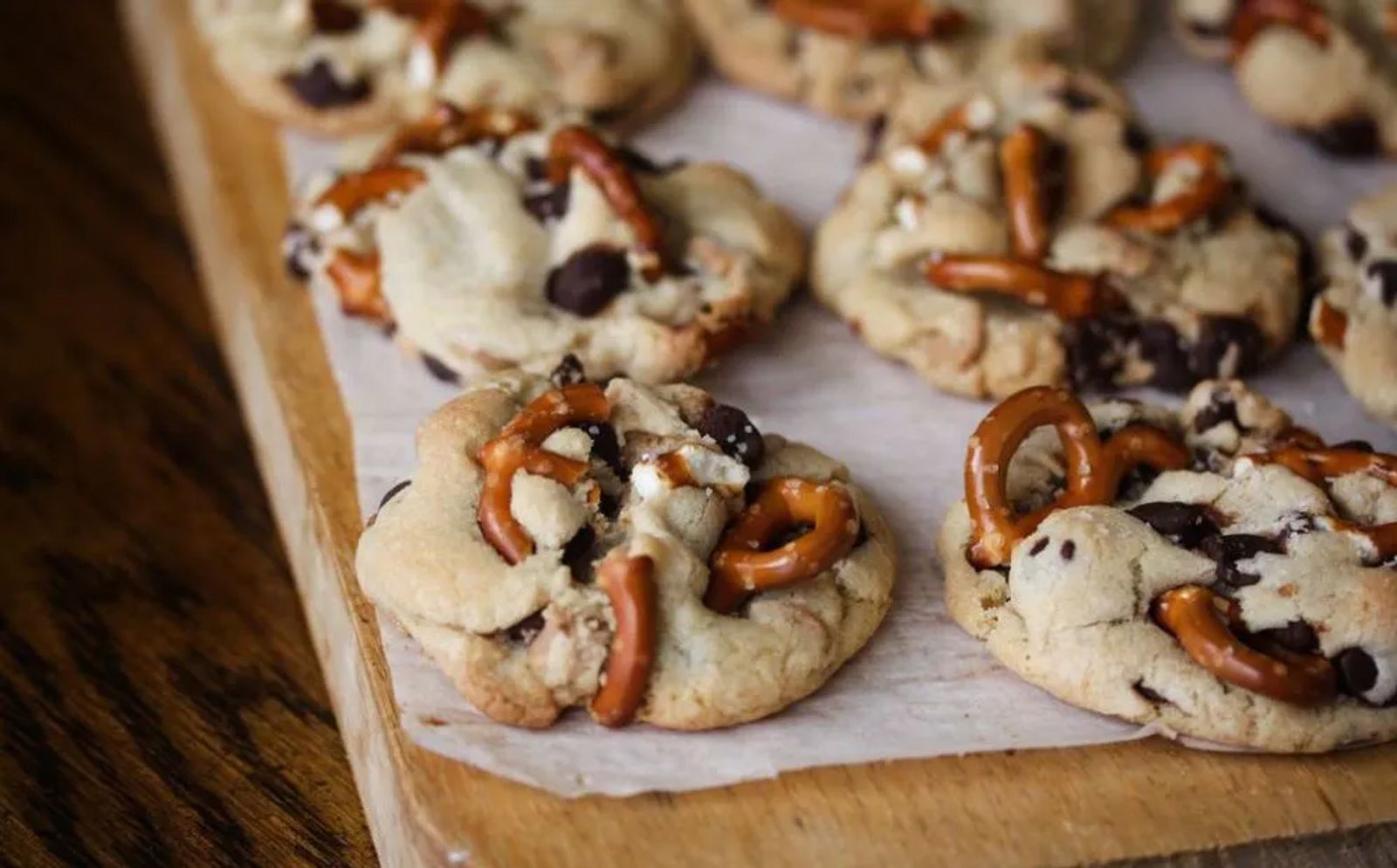 PRETZEL COOKIES WITH CHOCOLATE & PEANUT BUTTER CHIPS
~Makes 24 cookies
 INGREDIENTS
1-1/2 c. all purpose flour
1/2 t. salt
1/4 t. baking soda
1/2 c. butter, room temperature
1/2 c. packed light brown sugar
1/3 c. granulated sugar
1 egg (beaten)
1 t. vanilla extract
1 c. milk chocolate chips
1/2 c. peanut butter chips
1/2 c. broken pretzel pieces
Pretzel Salt or Sea Salt
DIRECTIONS

In a medium bowl, mix flour, baking soda, and salt. Set aside. In a larger bowl, beat the butter and sugars together on medium speed until light and fluffy (about 2-3 minutes). On low speed, slowly add the beaten egg and vanilla extract. Beat to combine, scrape down the sides of the bowl. Add the flour mixture and beat just until there are no more streaks of flour. Stir in the chocolate chips, peanut butter chips, and pretzels. Cover and refrigerate for an hour. Preheat the oven to 350F. Line baking sheets with parchment paper. Round a tablespoon of dough and sprinkle with pretzel salt. Leave about 2 inches between each ball. Bake for 10 minutes. If you prefer crispier cookies increase the baking time by 1-2 minutes. Allow the cookies to cool on the baking sheet for a few minutes before removing.