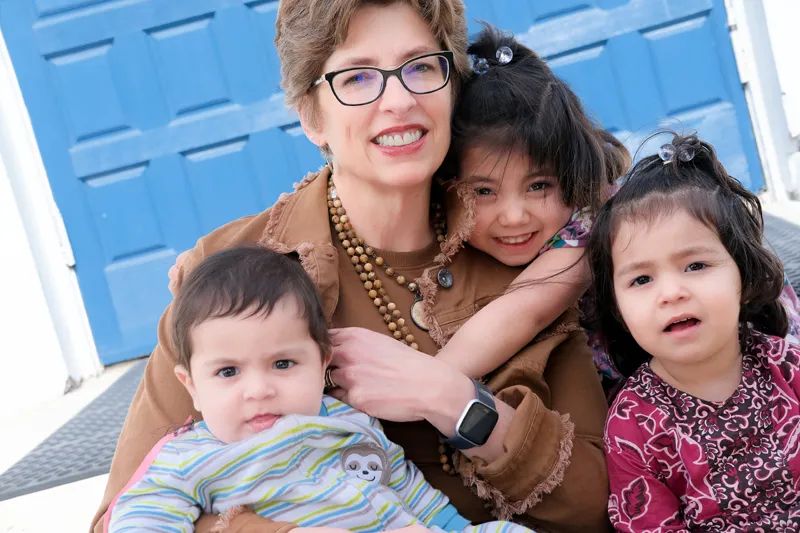 With Open Arms
Nancy Van Maren helps lead the charge to welcome Afghan evacuees to Billings
In August of 2021, when U.S. troops were beginning their withdrawal from Afghanistan, news reports showed the chaos that hit the streets of Kabul, the capital city. Taliban fighters overtook the land with little resistance, igniting a storm of political and civil unrest. Reports suggested that those with ties to the United States government — translators, security personnel, military contractors — would have targets on their backs.
Back here in Billings, Nancy Van Maren watched intensely as the scenes unfolded. She was in the middle of getting her master's in humanitarian and disaster leadership from Wheaton College, and the news tugged at her heart strings.
"I started watching all the news pieces," Nancy says, and she read everything she could find about the situation. "I know that was tilling the soil for me to respond when I had an opportunity."
At about the same time, as she and her husband, George, were on their way back from taking their son, Christian, to the Rochester Institute of Technology in New York for his freshman year, she got an invitation for a Zoom call out of the blue.
"The meeting was in 15 minutes with our program director," Nancy says. "There was an opportunity to deploy — that's what they call it — to a military base to welcome Afghan evacuees." After the U.S. military's withdrawal, 120,000 Afghans were evacuated, and more than 80,000 came to the United States since then.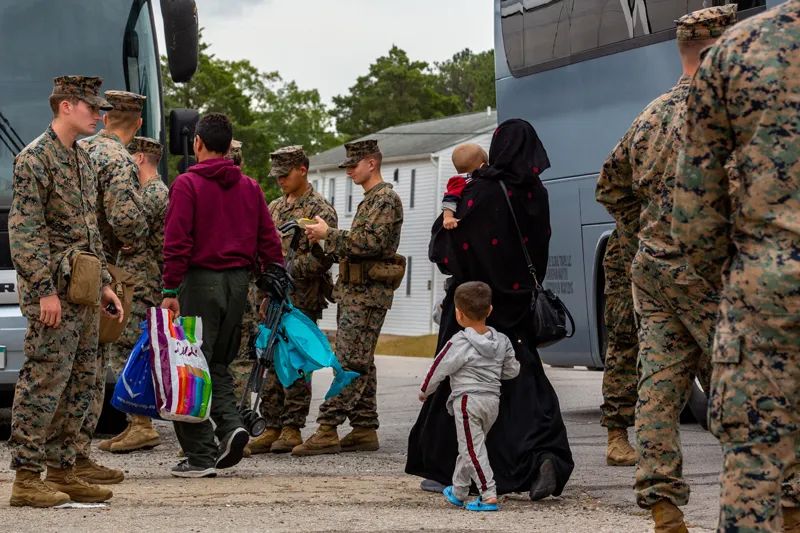 "I left September 1st for Fort Pickett, Virginia and was there until the 22nd," Nancy says. "We didn't even know what we would be doing when we got there, but we became part of the team that processed evacuees – creating a database for the State Department for resettlement."
Over time, the Virginia military base that is normally home to Army National Guard training was set up like a small city, caring for thousands of Afghans who fled their country. One of a seven military bases set up nationwide to welcome them, the base not only provided food, clothing and shelter but it helped evacuees get started on all the paperwork they'd need to resettle here.
"No one was ready for this – nobody," Nancy says. "It wasn't like they had systems in place or cots waiting. There were all these people arriving. You were building the plane as you fly it."
Working with an interpreter and armed with her own computer, Nancy met with families to gather basic information that would later be used by the State Department and the Department of Homeland Security.
"We learned a few rudimentary phrases, like salaam and to put our right hand over our heart as a greeting of peace," Nancy says. "Usually with your translator you'd say – 'I am very sorry for the circumstances that brought you here but we are very glad you are here.'"
The days were long and exhausting.
"I remember thinking, we are just a drop of water in this sea," Nancy says of her role at Fort Pickett. "You feel so small. Really? This is helping?" When her time at the military base ended, Nancy remembers intense emotions bubbling to the surface.
"When I left Fort Pickett, I know I cried," Nancy says. "What can I do? How can I stay connected? None of them will ever come to Montana. We don't have a resettlement agency. How can I have fallen in love with these people?"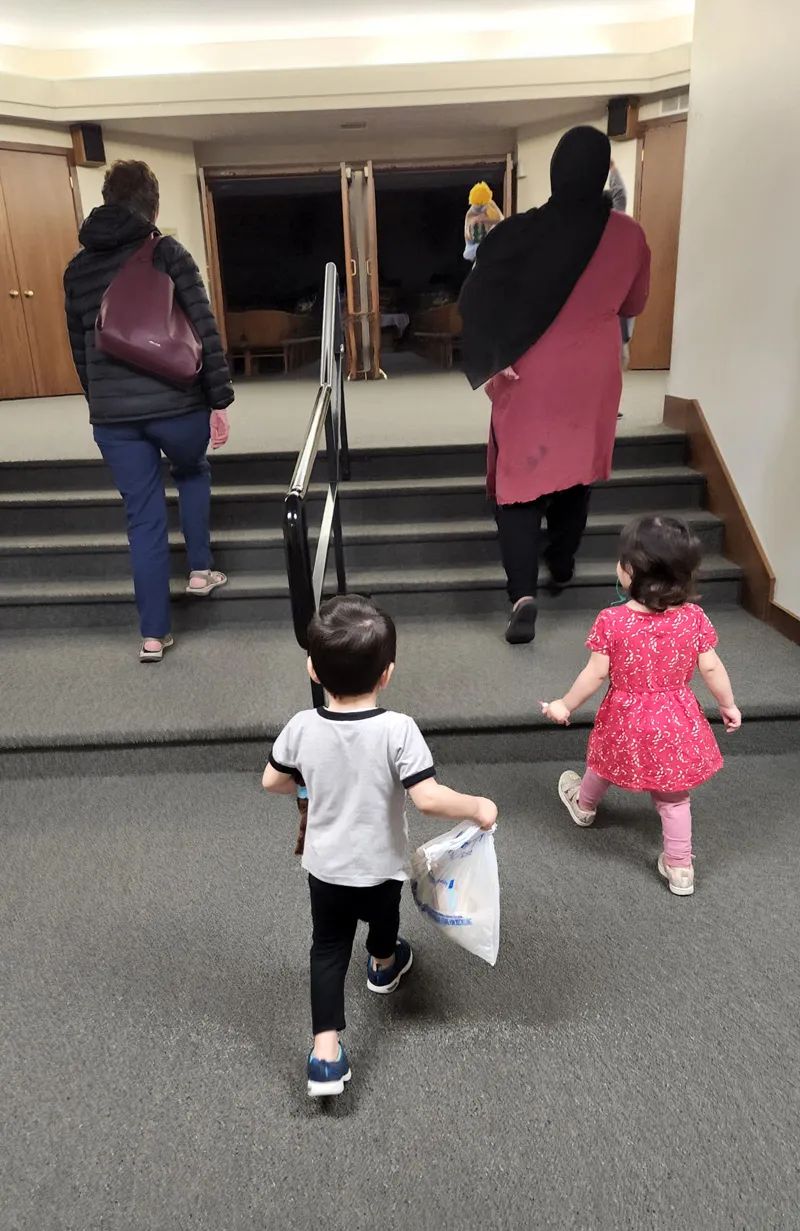 Since 1980, the resettlement of refugees has taken place through one of nine resettlement organizations. "They have offices all over the U.S.," Nancy says. Since Billings didn't have a resettlement office, she knew the need but had no way to lend a hand.
The system, however, was incredibly strained. The cap on refugees allowed into the country varied between 70,000 and 140,000. "Under the previous administration, it dropped to 18,000 and they didn't even meet that," Nancy says. As a result, resettlement agencies closed and powered down staff. Then, the Afghanistan situation happened.
"In October, they announced you don't have to go through a resettlement agency. You can go through a sponsor circle," Nancy says, adding that this opened the door for Billings to welcome Afghans.
A sponsor circle is made up of at least five community members committed to walking alongside Afghan evacuees as they settle in their new country. Once the sponsor circle application is accepted and the members pass a background check, they spring into action, helping evacuees to access housing, enroll their children in school, find jobs, seek healthcare and start taking English as a Second Language (ESL) classes if needed.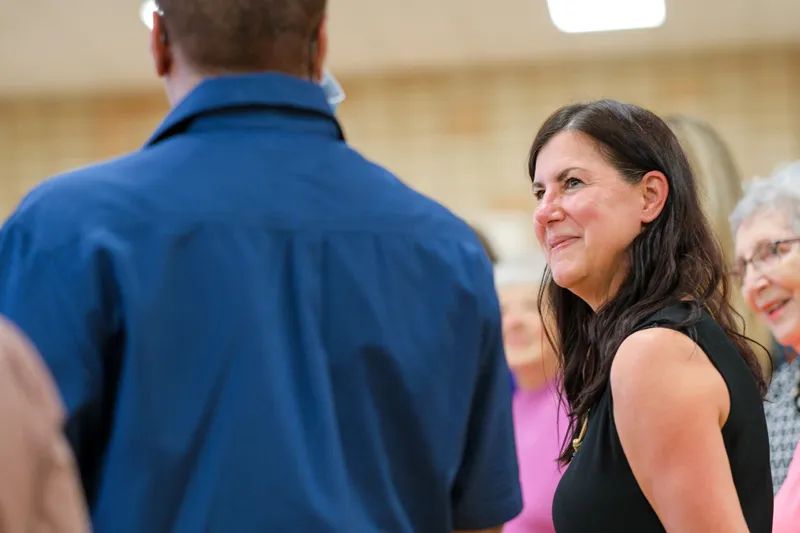 Lisa Harmon has been immersed in immigration and refugee issues for years. As a member of the group Billings Sanctuary Rising, she and a handful of others, including Eric Basye of Community Leadership and Development Inc. (CLDI), have been working to find ways to advocate for a resettlement office in Billings.
"It just seemed like all of the things were lining up for us to do this," Lisa says. The group started meeting more than a year ago. "That God moment is Nancy taking this master's class. The God moment is Eric from CLDI, who does housing," Lisa adds. The group that would form the sponsor circle was rounded out by Jeromy Emerling from First Christian Church, and Rachel Simonson of St. John's United.
"We sat and we prayed and said, 'God, if this is what you want us to do, lead us. Have our eyes wide open,'" Lisa says.
By December, the group finished the exhaustive application process to be a sponsor circle. They promised to help up to 15 evacuees and launched a grassroots effort to raise upwards of $70,000 to support their efforts. No federal funds were involved. It was a community effort.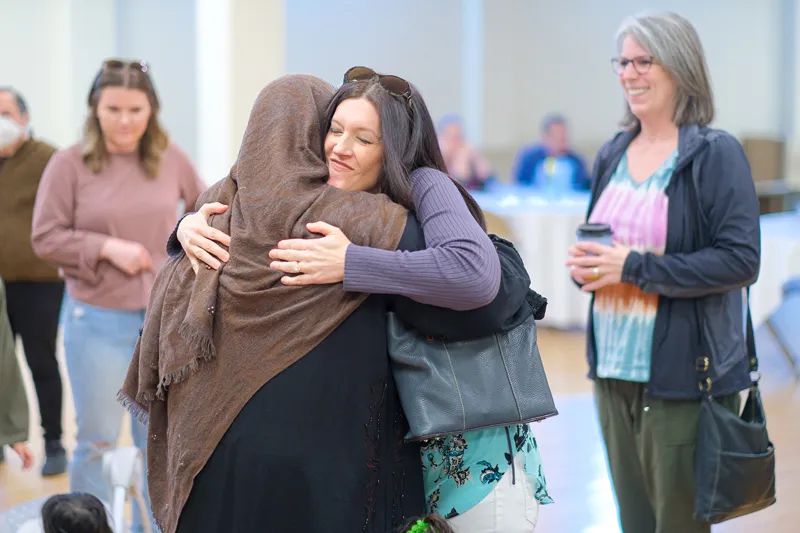 On New Year's Eve, we heard that our sponsor circle had been approved, and then, on January 29, the first family arrived," Nancy says. "On the day of the first family's arrival, I had severe butterflies. Someone likened it to the feeling swirling around adoption."
She remembers standing with a crowd near the baggage claim area of Billings Logan International Airport holding a welcome sign with words written in both English and Pashto. She was looking for the mom, dad and their seven children who had already been through so much. The family left Afghanistan in late August of 2021 in a C-17 cargo plane with hundreds of others.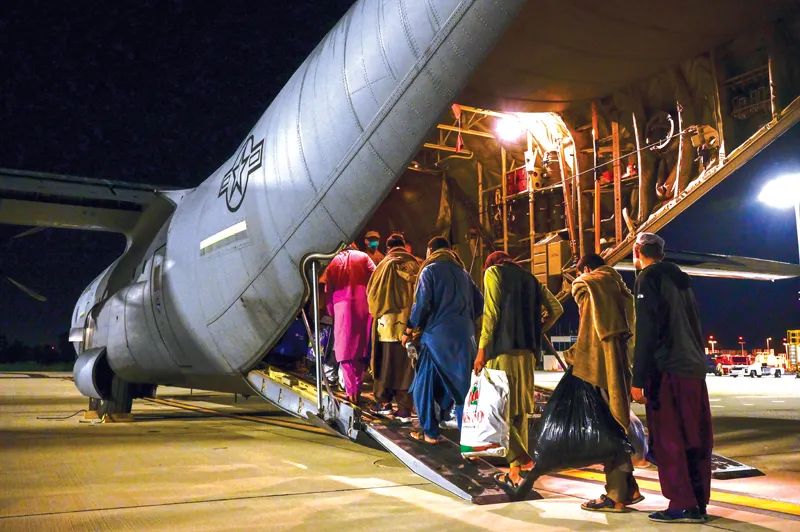 "There are no seats, no bathrooms and you're packed in there like cattle, sitting on the floor for hours," Nancy says. "That's how they evacuated these people." The family was taken to Qatar and Spain before coming to Fort Picket in Virginia last October. They stayed on the military base all the way up to their Billings arrival in January.
A second family — a father, mother and their three children — were welcomed in late February. We should mention that as these families get settled, Nancy and the rest of the sponsor circle felt it was important to shield their identities, at least for now.
Sitting near Nancy's dining room, which also now acts as a makeshift office, she reaches and opens a blue file folder. It's barely an eighth of an inch thick, yet it shares in black and white what little she knows about the backgrounds of both families.
"You are not supposed to ask a traumatized person about their trauma," she says. After working at Fort Pickett, she knows every single refugee that has come through our borders has been vetted with iris scans and government background checks.
"Both of the men worked for the U.S. military. One was a driver for security forces since 2008," Nancy says. And while the paper doesn't spell it out, she knows the man's wife broke down recently as she thought of the fate of her family back home.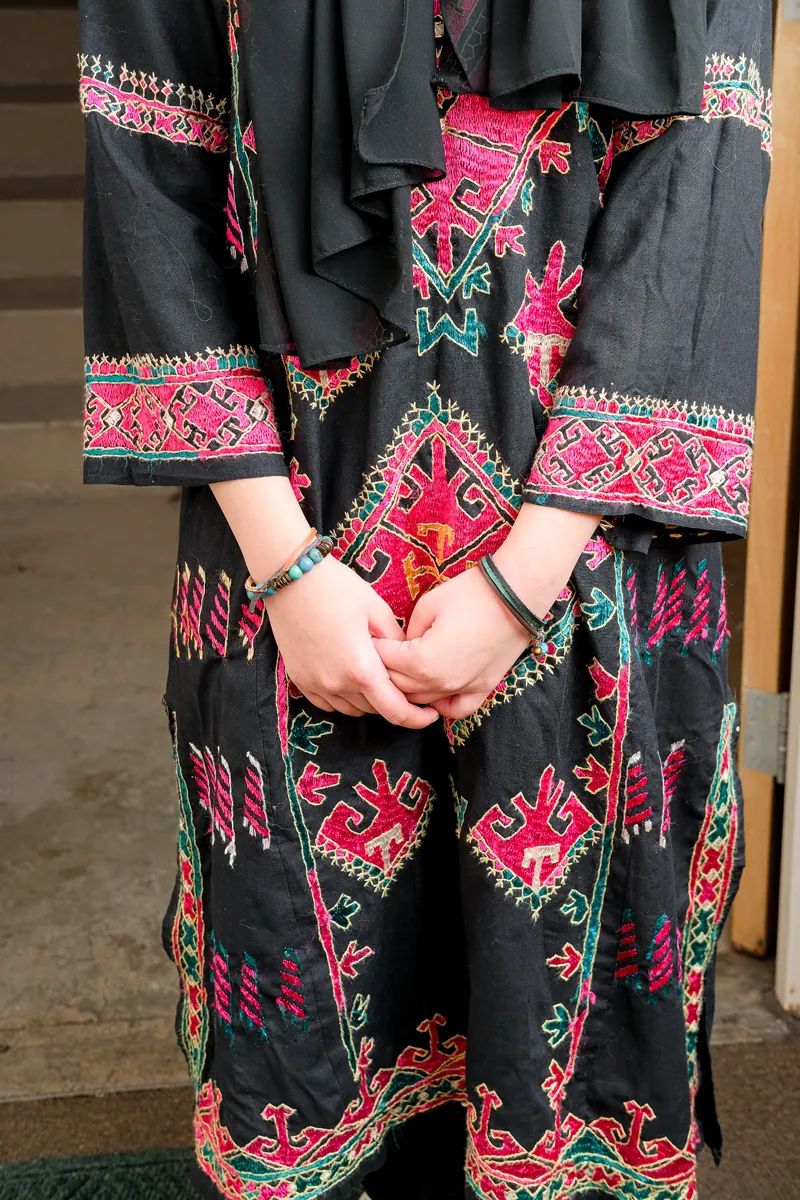 "She has ongoing fear for her relatives that are still in Afghanistan. Her brother is being hunted by the Taliban, probably because he worked for Americans." Also, Nancy says, "The other father was a ranking officer in the Afghan Army. This weekend, he pulled up his shirt and showed my husband his scars. He was shot by the Taliban twice."
At the heart of it all, both men have simple dreams.
"They both mentioned that they wanted their kids to be educated and to be able to grow up in safety," Nancy says.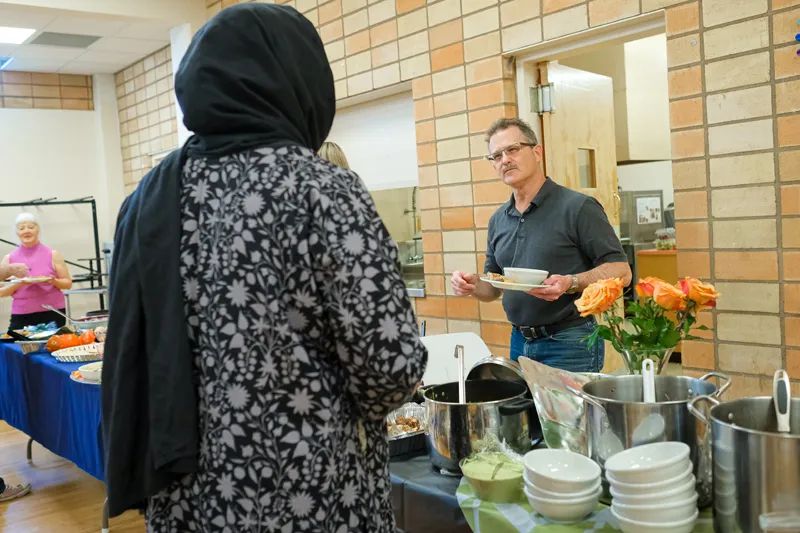 Not long after the second family arrived, Lisa turned the basement of First United Church where she is a pastor into a lively get together for the two families. The smell of lamb stew, butternut squash soup and goat kebobs lingered in the air. Little hands reached for dried fruits and nuts as the families enjoyed some of the flavors of home.
"When the families saw each other for the first time, because they speak the same language, it was really incredible to watch," Lisa says. "There were a lot of tears — tears of joy. The two fathers recognized each other. Their embrace lasted several minutes."
"They had been in Kandahar together," Nancy says. "It was really quite special."
Since the families arrived, the one thing Nancy says she needs more than anything is time. As one of the family's caseworkers, her days are full. On one particular day, she called Human Resources Development Council about a form one of the families needed, responded to a handful of emails, ran errands and headed off to St. Johns United for a meeting, all before 9 a.m. She worked on trying to figure out some of the families' medical bills, made an agenda for a meeting with the group's new volunteer coordinator, drove with lunch in tow to a meeting at CLDI, delivered some boxes filled with goodies to the families, got grocery money for each family, and then ended the day with a budget meeting with the two fathers.
"You are starting from the ground up," Nancy says of the layers of care.
The families are still getting a sense of time and how to read an American calendar. They had to learn what a washing machine was and how to use a bus pass to get across town. They'd never had a bank account. One of the men was able to quickly get a job. The other has been waiting for close to two months for his official paperwork to arrive. He has a job waiting, but no paperwork. Then, there's the language barrier. While the group thought they could use the app Google Translate, by day two they realized there was a severe gap in how these families read the words. They had to pivot quickly. Since then, they've invested in translators and created a shared calendar, letting each volunteer know what translator will be available and when.
Ondria Harmon, one of Nancy's close friends, also serves as a case manager. In the spring of 2021, she says, Nancy showed up on her doorstep with a half dozen yellow tulips and the book, "After the Last Border." The book takes an intimate look at the lives of two refugee women as they struggle to resettle in Austin, Texas. One woman is from Myanmar, the other from Syria.
"Something sparked in my heart at that point," Ondria says. "Once I took the dive in, it was over. I couldn't look back."
Last summer, weeks before the crisis erupted in Afghanistan, Ondria wrapped up her certification to teach English as a Second Language from Cambridge University. She's still surprised at the timing of it all.
"It was all because of this. I had no other reason," Ondria says. The families have tutors coming into the home to help them with functional language. As they learn new words, Ondria says, "All of a sudden, the mother has something new to tell me and she can tell me that story with just a few words and a whole lot of charades. It's priceless."
As she shares the beauty of her experience working directly with these families, she and Nancy relay one of the more memorable days when they were taken on a tour to see where their children might be going to school.
"They packed everybody up, got everyone there, went through the tour and with one of their translators, one of the dads said, 'This is all very nice but I don't think I am going to be able to afford it.'" Nancy says when he found out he didn't have to pay for his children's education, "He came visibly undone."
"He turned to me and through the translator, the translator said, 'He wants to say thank you to the community. For the first time, he knows what living is.'" You can hear the emotion in her voice as Ondria adds, "If there is nothing after this, it's been 100 percent worth it."
Typically, a sponsor circle walks alongside a family for 90 days as they get on their feet. With delays and struggles to get financial security, Nancy says she's had to tell these families that, even though time is running out, it is going to be OK.
"They are very worried. They lose sleep. They cry," Nancy says. One of the wives called Ondria in tears. "She called her saying, 'What is going to happen after 90 days? What is going to happen? We can't speak English. What are we going to do? Are they going to turn us out?' Nancy says. "We keep saying, we are not leaving you. We are going to work something out. We don't know what that looks like but don't panic. We aren't going anywhere."
Each family member is here as what's called a humanitarian parolee. They will have two years from the time they enter the country to apply for asylum or find another country to accept them.
"I think of the trauma that they have been through," says Rachel Simonson, who by day works as the planned giving specialist at St. John's United. Within the group, she volunteers to help with all the details related to employment.
"It's been total chaos from the moment that they were born," Rachel says, acknowledging the war and unrest that's been ongoing in Afghanistan for decades. "Then, they were ripped from their country and plopped here in America. What trust it must have taken to have put their lives in our hands. I think about it all the time. It weighs heavily on my heart. We can't be unsuccessful. These families have to make it here."
Since stepping into the role, she's helped find jobs for the men. She's taught classes on how to cook on a budget and how to stretch their dollars. She's also been on the front lines of the talk to get Billings on the map for a resettlement agency.
Because of St. John's United's connection to the Lutheran Immigration and Refugee Service, a champion for refugees and migrants from around the globe, Rachel says, "There is a very deliberate conversation happening right now to see how St. Johns United can be a piece of the puzzle that maybe houses and manages the process here."
If you ask Nancy what prompted her to study disaster and humanitarian leadership, she'll tell you about the dream she had for her and her husband to deploy to humanitarian crises after he retires in a few years. With her background and his handy skills, she felt they could do their small part to respond to global needs.
Now, she knows she doesn't have to leave Montana to make an impact. Rather than going off to countries far and wide, she has faith that she'll be able to keep building something beautiful right here at home.
"I am willing," Nancy says, "because I really hope that Billings can continue its warm embrace, its warm welcome to these lovely people."