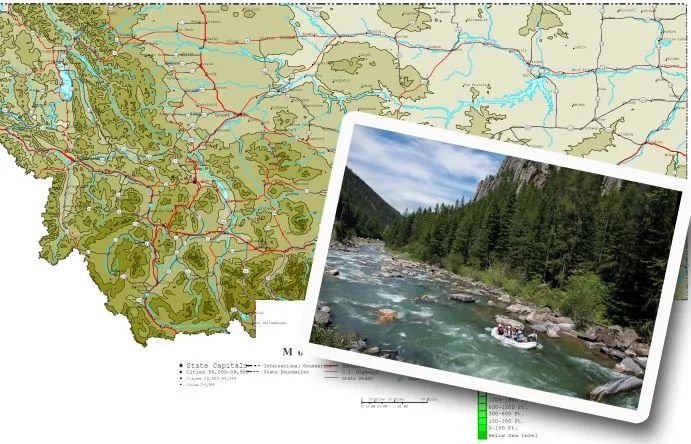 Your Map to a Whitewater Adventure
Explore the area's thrillingly beautiful river rapids

Untamed. Operating by its own set of rules. Challenging. Pristine. All could be used to describe the crisscrossing beauty of our area's waterways. Come summer when the mountain runoff delivers a swift rush straight through nature, folks from all over the world will don lifejackets and become whitewater paddlers in search of an adrenaline-packed journey. What's different about each river? And, what can you expect to see when you and your posse jump into a raft for a different kind of hydrotherapy? We've got your map to a whitewater adventure.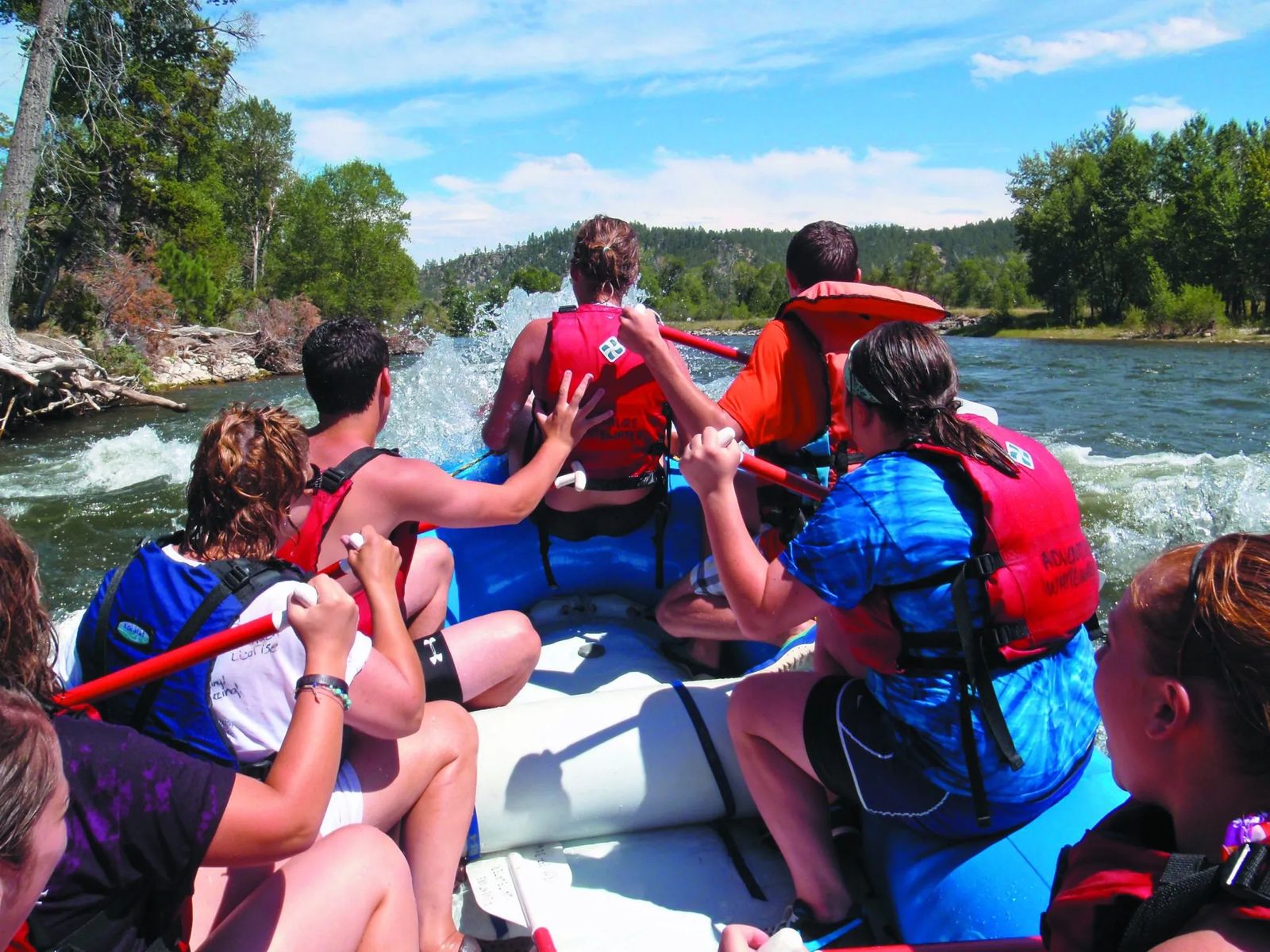 ADVENTURE WHITEWATER: Absarokee, MT
If you're looking for a river float that is more on the mellow side, Marek Rosin, owner of Adventure Whitewater says, why not give "The King of Montana Rivers" a go.  For the most part, this float is calm with a few patches of whitewater thrown in. "It is calm, tranquil, and scenic. There are deep green pools and you can jump out of the boat and float down in your life jacket." Aside from its beauty, Marek adds that this little stretch is the very "highway" that William Clark explored during the return voyage of the Lewis and Clark Expedition. When river levels allow, Marek and his team of guides might start their journey at a private launch on the Stillwater, where the river flows through a one-sided canyon before meeting up again with the Yellowstone. He says. "The Stillwater is definitely a little more on the adrenaline side but nothing that wouldn't be what I would consider recreational boating. You get some good whitewater, some really amazing scenery. It is a little more exciting of an experience." Cheryl Tower, who takes the trip several times a summer says, "The guides all have a great sense of humor, plus they know where the eagles' nests are. They know where fossilized wood is. They know where to spot moose. It's like a little nature stroll down the water."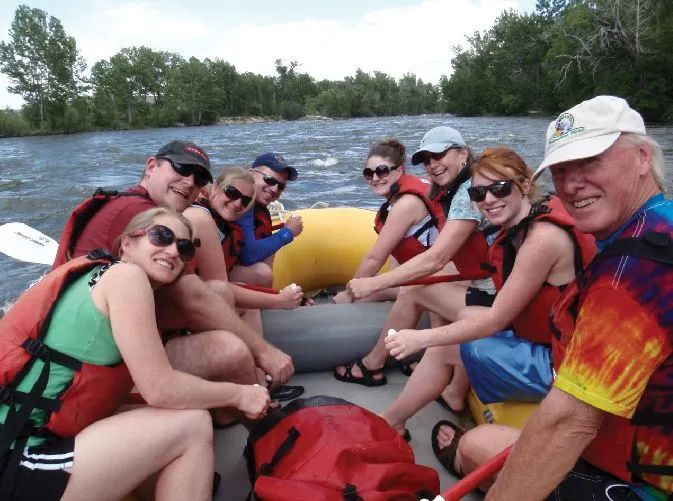 YELLOWSTONE RIVER: Gardiner, MT
Journey down this stretch of wide and deep river along the border of Yellowstone National Park and float over wild and rolling waves through the Gardiner Stretch. "You feel the ups and downs of the river as the raft free flows in the water. You definitely feel the splashes!" says Katie Pidgeon, manager of the Montana Whitewater Raft Company. While there is a half day excursion, Katie says her favorite trip is the full-day float through Yankee Jim Canyon.  She says, "It is a unique feature to be able to be in this big wide open valley and then all of a sudden the river sucks down and you go through the deep rock wall canyon and it spits you out on the other side, hopefully in the boat."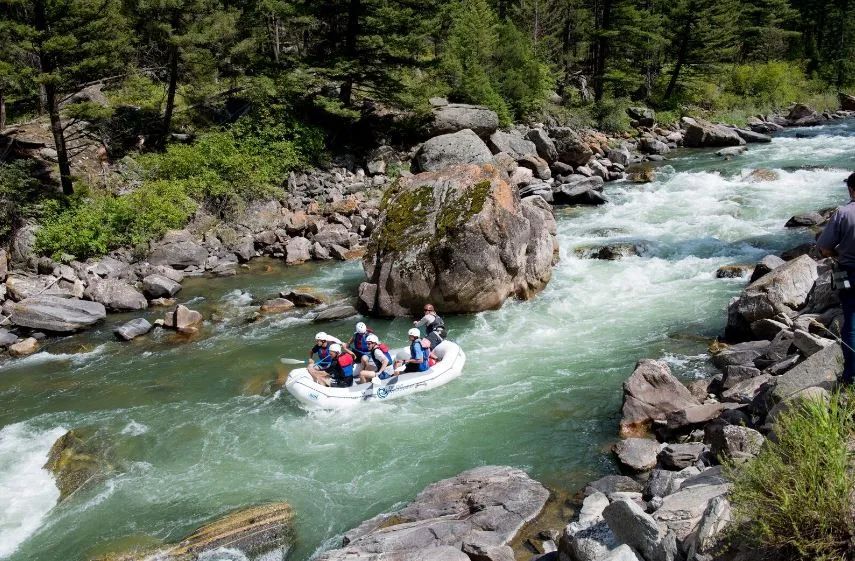 GALLATIN RIVER: Big Sky, MT
Nestled in amongst a pine tree lined corridor, the Gallatin River is a narrow, fast-flowing and rocky river that's said to offer some of the best whitewater runs in the Yellowstone-Teton area. It's a run where the rolling waves increase in intensity with each passing minute. After meandering for miles, paddlers will face a more technical part of the river, the aptly titled Mad Mile. Katie Pidgeon says, "This stretch features House Rock which is probably one of the most famous rapids." It offers a continuous mile or so of Class IV rapids and as Katie says, "caters a little more to those adrenaline junkies." If you choose a more scenic full-day float, you'll traverse the same area where the classic movie, "A River Runs Through It" was filmed offering views unlike any other.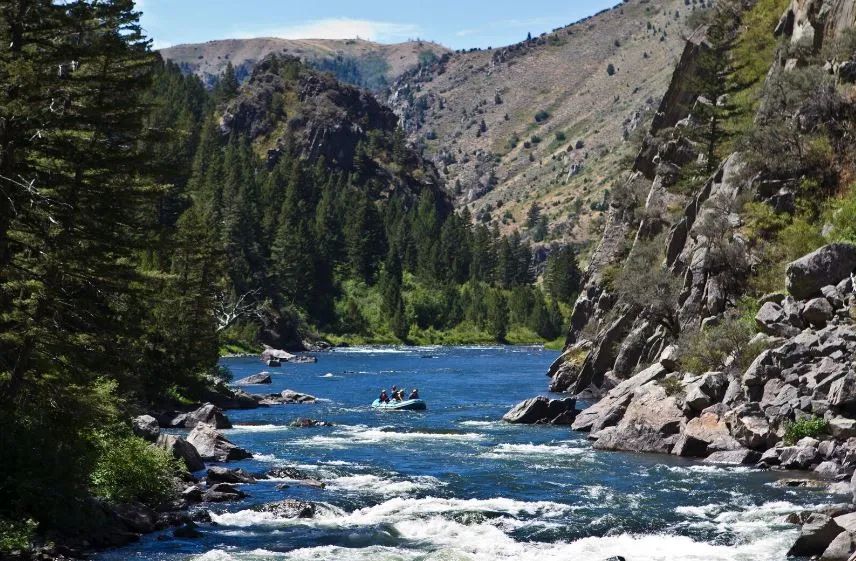 MADISON RIVER: Big Sky & Bozeman, MT
When it comes to wilderness rafting, this trip reigns King. Starting at Ennis Lake and moving through the Bear Trap Canyon, there is no other way to see this landscape but on the river. It's pure back country in the heart of scenic seclusion. "It's a stretch of river that most folks don't ever do in their lifetime," says guide Katie Pidgeon. The best part? When you set sail in this oar-framed boat, "The guide is the only one doing any work on this trip; you are just sitting back and enjoying the ride." While rafters will encounter the aggressive class IV rapid known as the Kitchen Sink, they don't have to experience its whitewater. Guides can stop the boat to allow paddlers to walk a trail around this stretch while the guide ventures through it. After that, Katie says, you'll experience a super mellow, family-friendly float. "The thing that most people love is not the size of the rapids, but the fact that they are able to go out and spend a day on the river with their family, experiencing the fresh air and some beautiful mountains."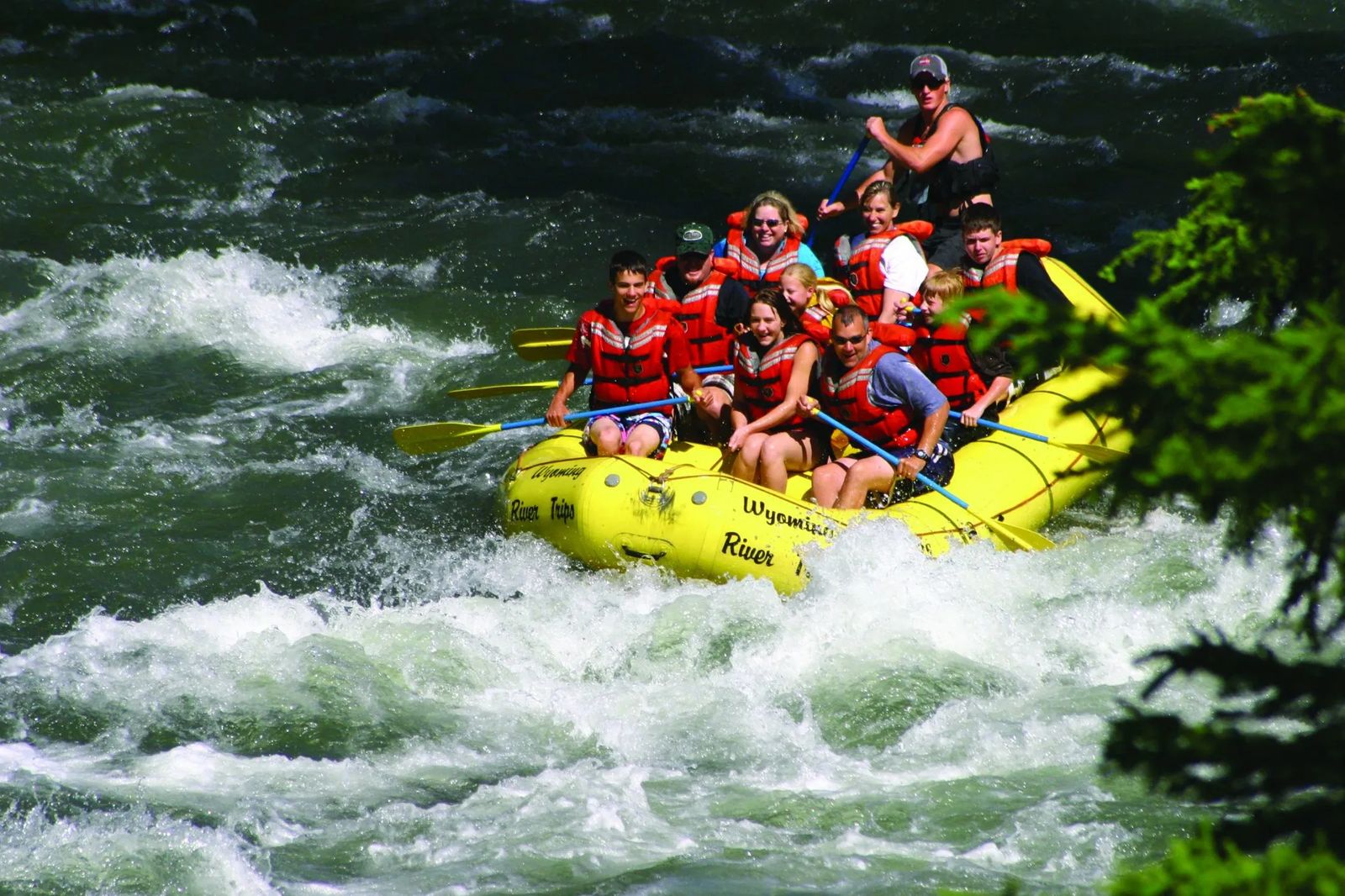 SHOSHONE CANYON: Cody, Wyoming
Put on your life jacket and journey down the same stretch of river that Buffalo Bill, Jeremiah Johnson and John Colter floated more than a century ago through the picturesque Shoshone Canyon. "These are chug water formations that are about 220 million years old," says Ron Blanchard, owner of Wyoming River Trips. As he and his guides share a bit of the geology and history, he's quick to point out, "In high water times, the river entertains. In low water, the river guide entertains. It gives people a well-rounded foundation of the history." For those adrenaline junkies, try the Lower Canyon Trip which takes you for a 12-mile run below the Buffalo Bill Dam and through the rapids of Colter Falls and Plenty Coups. When it comes to the sights on the company's half-day Northfork excursion, don't be surprised if all eyes are on you. Ron says, "It's a natural flow river that starts about four miles outside Yellowstone Park. In the spring, we see moose, bighorn sheep, most years we will see a couple grizzly bears along the river corridor."