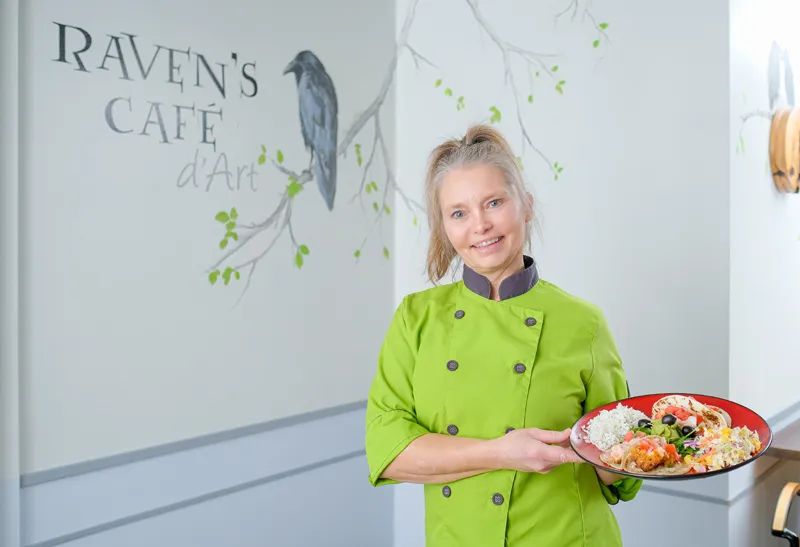 Your Personal Sous Chef
Why the grocery store could be your kitchen assistant
Take a trip to the grocery and you just might find your sous chef — not a person in white kitchen garb lurking in the aisles but prepped food that a sous chef oversees in the professional kitchen. We're talking about pre-sliced vegetables, filleted meats, even prepared sauces.
It was Jacques Pepin who got me to check out my local grocery store. He was on a national morning TV news show promoting his newest cookbook, which takes advantage of these prepared, pre-sliced items that can streamline our meal preparation. In the aisles, meat counters and produce section, I found the work of a sous chef waiting for me to take home.
How efficient is this "local sous chef"? I asked one Billings chef to use those grocery store prepped items to whip up a meal for a family of four.
Angela Lyle of Raven's Café d'Art accepted my challenge and created gourmet meals, including a vegan choice. Indicative of Angela's creativity, she created Chipotle Salmon Tacos and Italian Polenta.
Do you need a little help in the kitchen to feed your family in a jiffy? The grocery store sous chef just might be your answer.
Enjoy!
Chipotle Salmon Tacos
Chipotle Salmon Street Tacos topped with Pico de Gallo and served with Mango Slaw, Lime and Herb Rice and finished with a Caramel Truffle Cheesecake. The cost for this meal is less than $12 per person.
Set out the cheesecakes to thaw. Make the slaw. Then start cooking the salmon. When the salmon is almost done, heat up your rice. Total time is only about 15 minutes.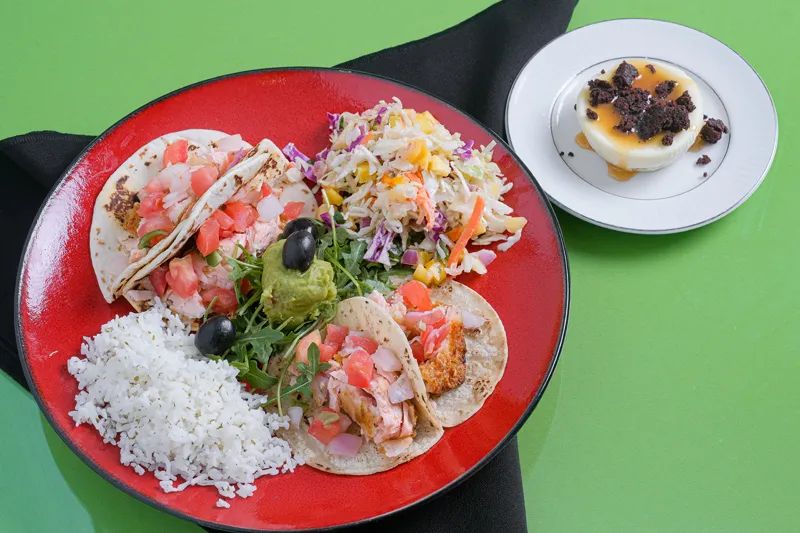 GROCERY LIST
Mango Slaw
Signature Farms Cole Slaw Kit, 11.4 oz bag
In-store made fresh Mango Pico (produce section), 10 oz
Follow package directions to prepare the coleslaw. Add about 5 oz. of the mango Pico to the finished slaw, more if you prefer.
Rice
2 packages Vee Tee Thai Lime & Herb Rice (heat and eat) , 10.6 oz
Follow the package directions to heat the rice.
Salmon Tacos
2 packages (frozen) Sea Cuisine Honey Chipotle Salmon fillets, 10.5 oz
12 ct Mission Street Tacos (flour or corn)
In-store made fresh Pico de Gallo (produce section), 10 oz
Optional: In-store made fresh Guacamole (produce section), 14 oz
Follow package directions to prepare the salmon. When it's cooked through, break it apart. Lightly grill the taco shells in a small pan or on a flat top grill or can warm in the microwave for about 15 seconds. Top each taco shell with a portion of salmon and a dollop of Pico de Gallo.
Now enjoy by serving your tacos with the prepared rice and slaw allowing for three tacos per person.
WHAT'S FOR DESSERT?
Sara Lee Rich Caramel Truffle 4 count mini cheesecakes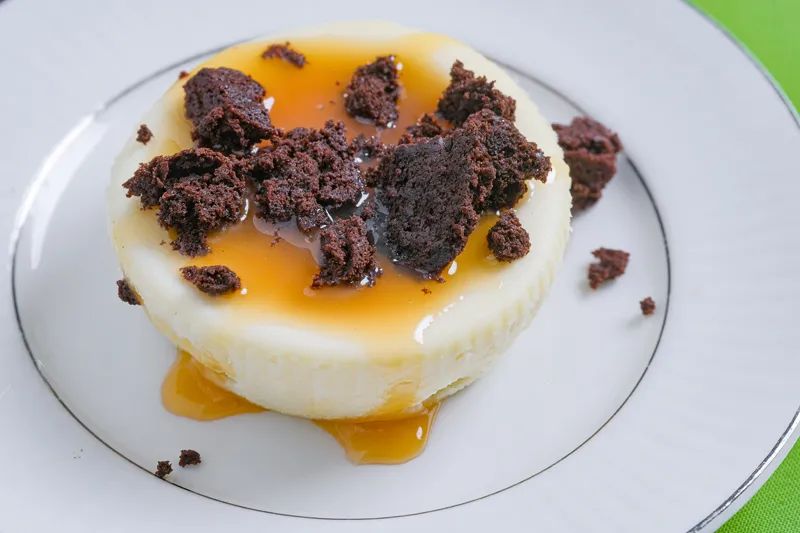 Italian Polenta
Italian Polenta in a Hearty Pasta Sauce with Vegetables and Garlic Fennel Sausage served with Kale Salad and vegan cheesecake for dessert. The cost for this meal is less than $6 per person.
Start by setting the cheesecake out to thaw. Make the kale salad. Brown the sausage. Set aside and heat the vegetables in the same skillet. Heat the sauce. Warm the polenta.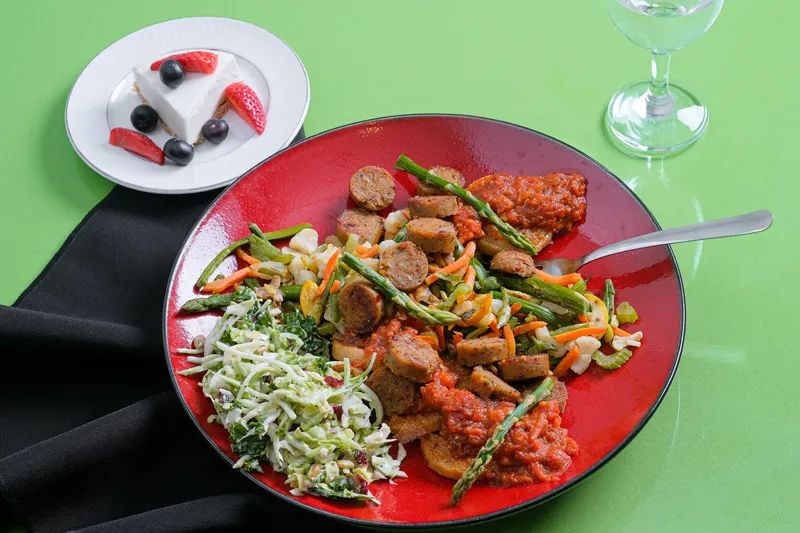 Grocery List
Kale Salad
Taylor Farms Sweet Kale Chopped Kit, 22 oz
Follow package directions to prepare kale salad.
Sausage
Field Roast Italian Garlic & Fennel plant-based sausages, 12.95 oz
Slice sausage in 1-inch thick pieces and heat in a skillet with one tablespoon olive oil until lightly browned and heated through. Set aside.
Vegetables
Flav*R*Pac Asparagus Stir Fry, 12 oz
In the same skillet that the sausages were cooked in, sauté the vegetables until heated through. Add sausages back to the skillet. Keep warm.
Sauce
Bertolli Rustic Cut Roasted Garlic Pasta Sauce, 23 oz
Heat in a small pot.
Polenta
Melissa's Organic Polenta (produce section), 1lb in sun-dried tomato or Italian herb flavor
Slice polenta into ½-inch thick slices. Heat in the microwave or grill with a little olive oil if preferred.
Serve the polenta smothered in sauce and topped with the sausage and vegetable mix with the kale salad on the side.
WHAT'S FOR DESSERT?
Daiya Vegan (frozen) New York Cheezecake, 14.1 oz