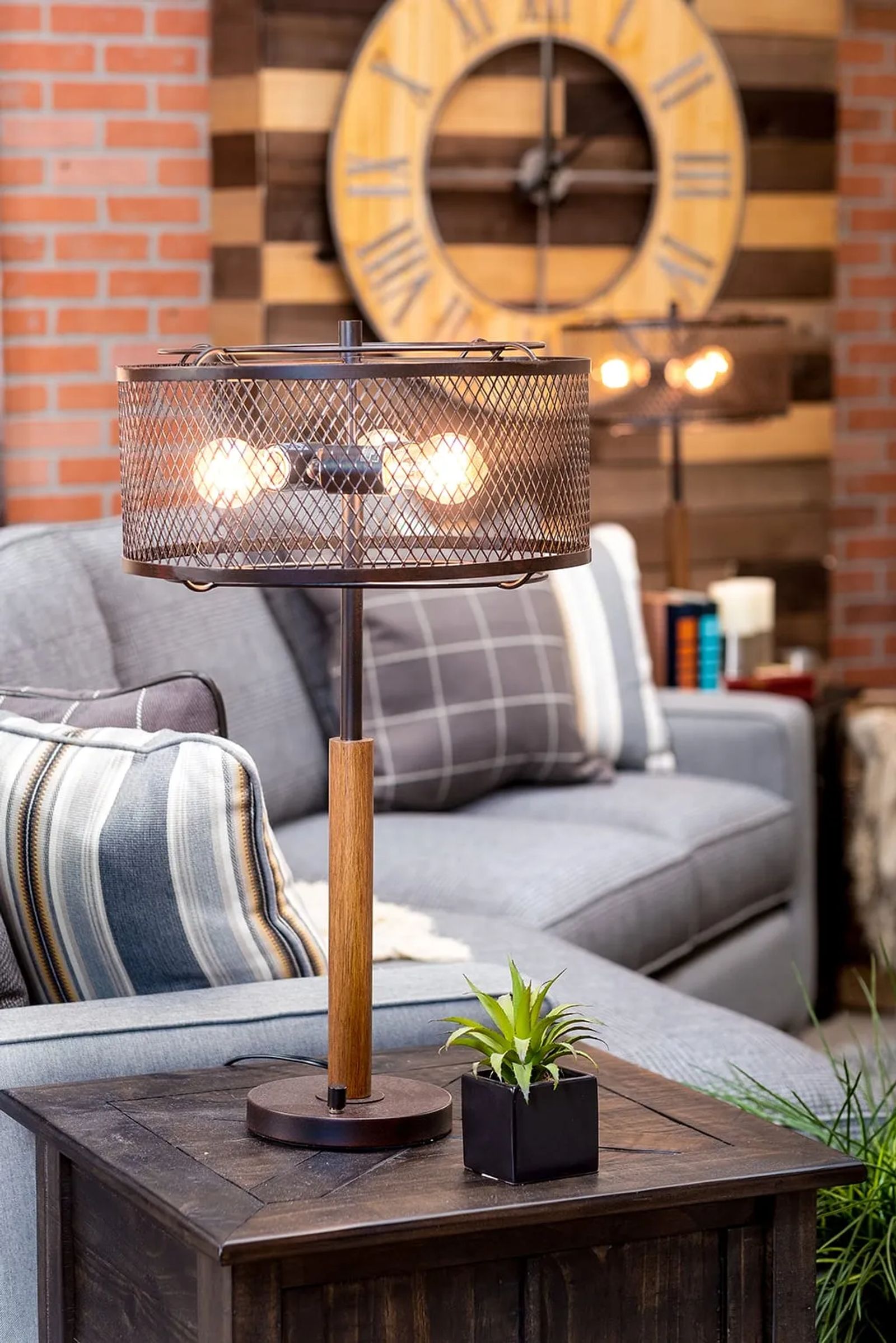 10 Tips for a Cozy Living Space
The living room is the heart of every home. It's a warm and inviting space to gather and enjoy the company of friends and family. It's a space we can get cozy in when chilly days and cold nights approach. How can you create a cozy place in your home that you'll never want to leave? We've asked some of our favorite area designers to share their top tips for creating a living room you can snuggle up in for the season.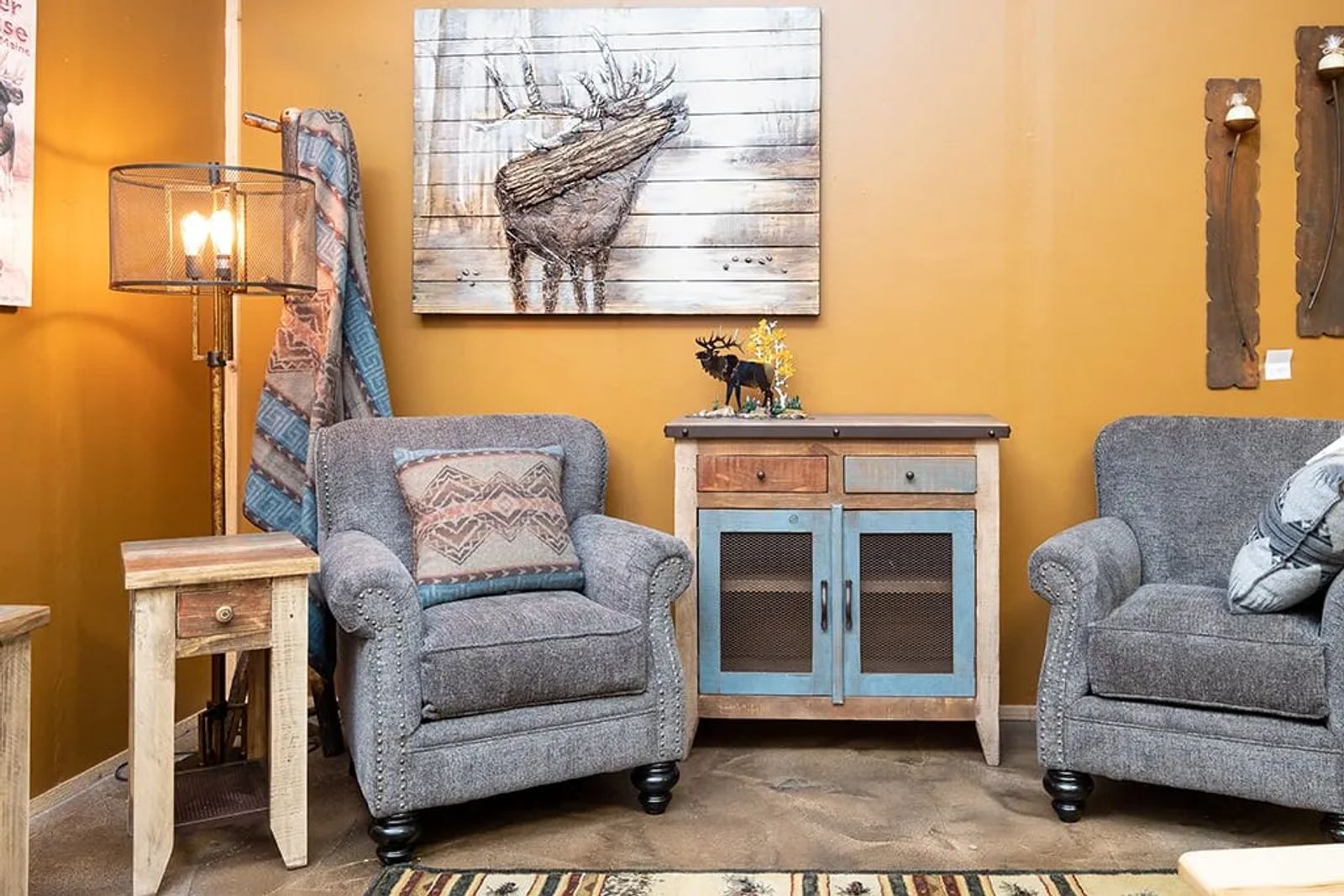 NIFTY NOOK: Rustic Mountain Furnishings, Designer/Owner Karrie Marler
"In our fast-paced tech world, it's essential to have a quiet nook to escape to," Karrie says. Trendy, warm, spice-colored walls are the perfect backdrop for a slate blue-gray chair. A printed throw hanging ready on a tree stand and a soft pillow offer color and warmth. A soft-hued elk portrait and Edison bulb floor lamp with wire-cage shade give a welcoming cabin feel to this nifty nook.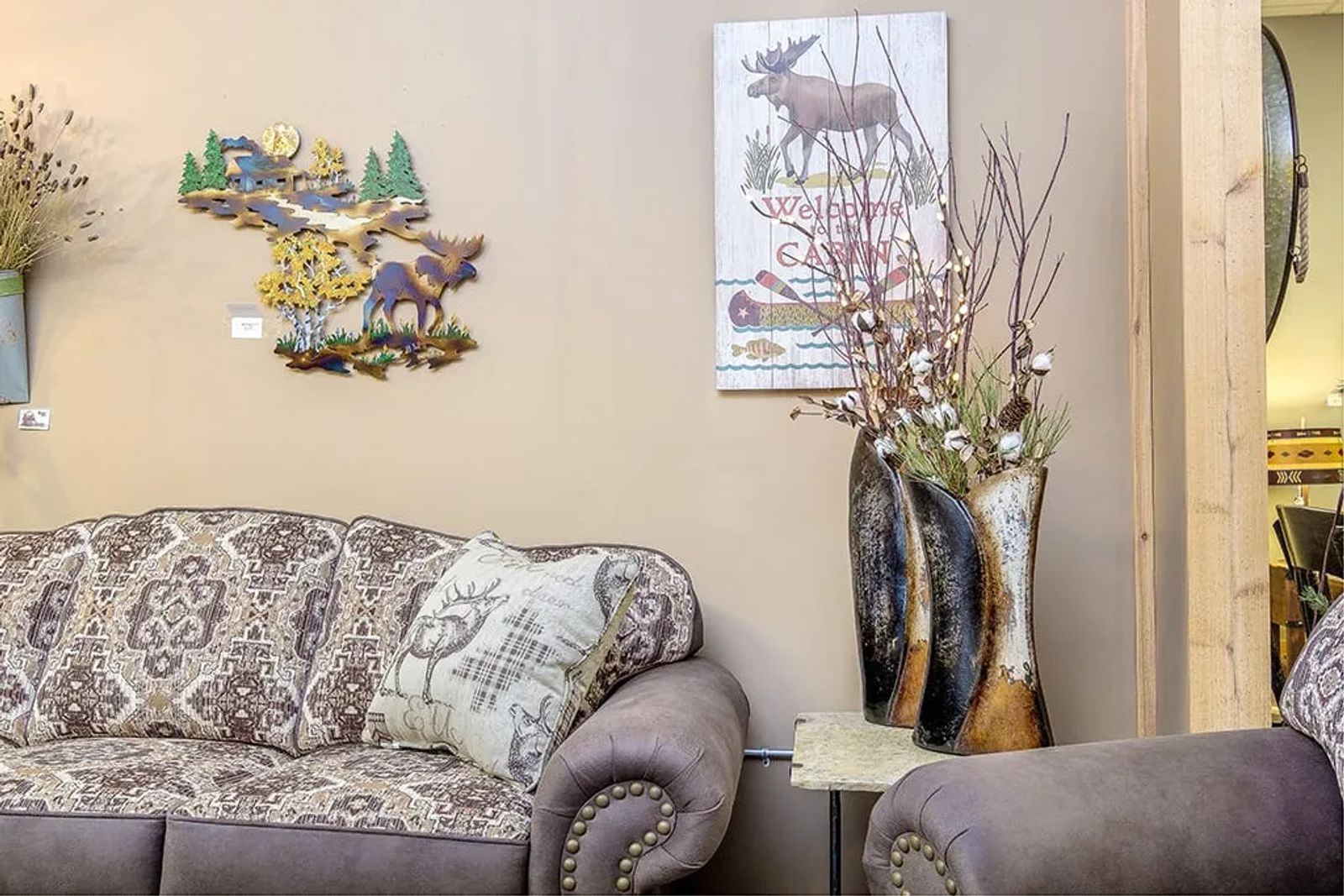 UNIQUE APPEAL: Rustic Mountain Furnishings
"Make a dark unused corner the talk of your home," Karrie says. "A hand-crafted natural slate table adds unique character, making this corner a focal point." Contemporary vases filled with pussy willow strands accented with a soft ambient light deliver a sleek look and the natural textures of the vases add to this unique feel.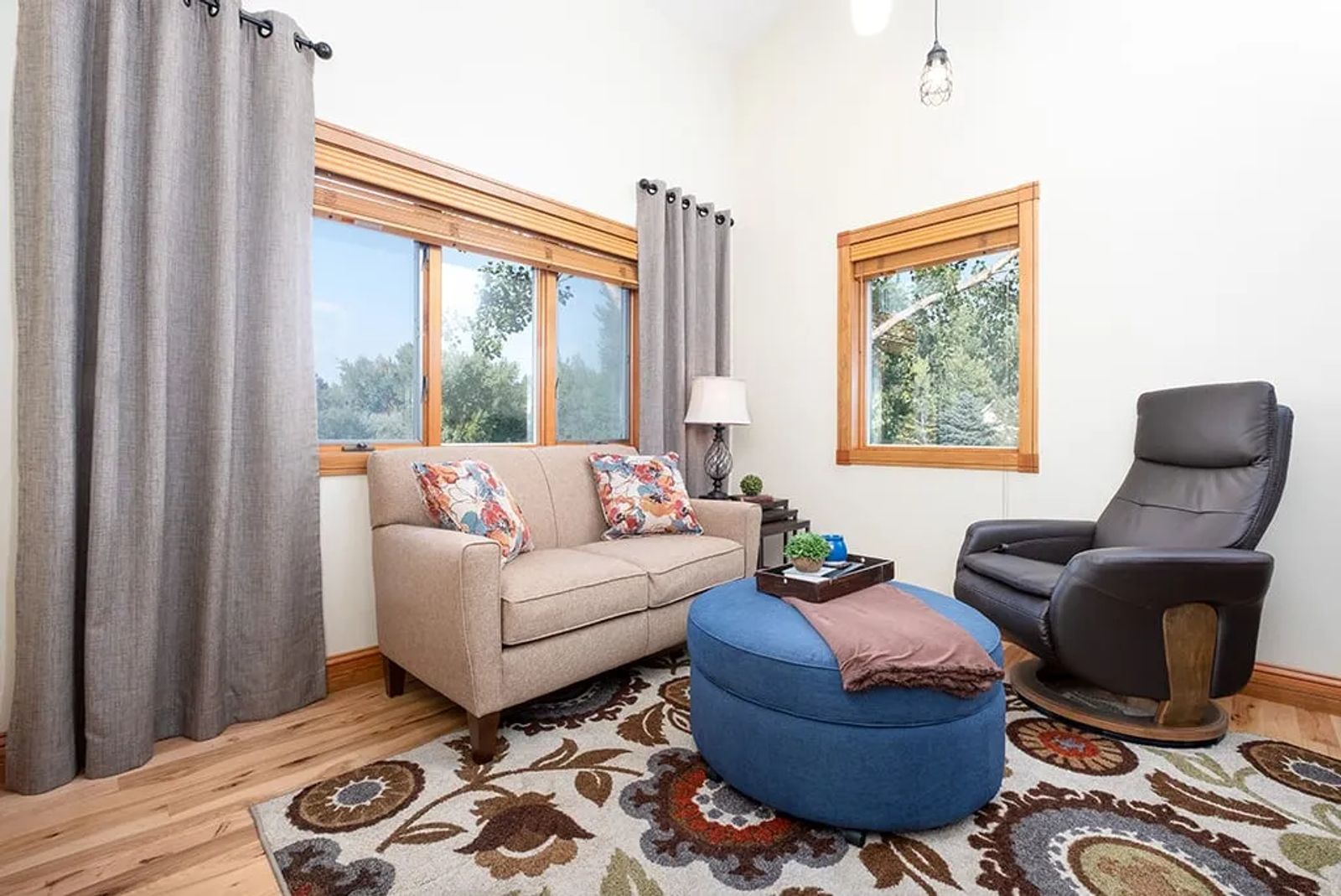 LAYERED SOPHISTICATION: Times Square Furniture, Designer Anne Murphy
High ceilings and hardwood floors can be a challenge when designing a cozy space. That's why the color and textures chosen make all the difference, says designer Anne Murphy. "We started with love seats, chairs, a cheerful rug and colorful ottoman. The custom curtain panels on each side of the window are stationary and 'frame' the beautiful view. They help create softness and improve the sound in this cozy room," Anne says.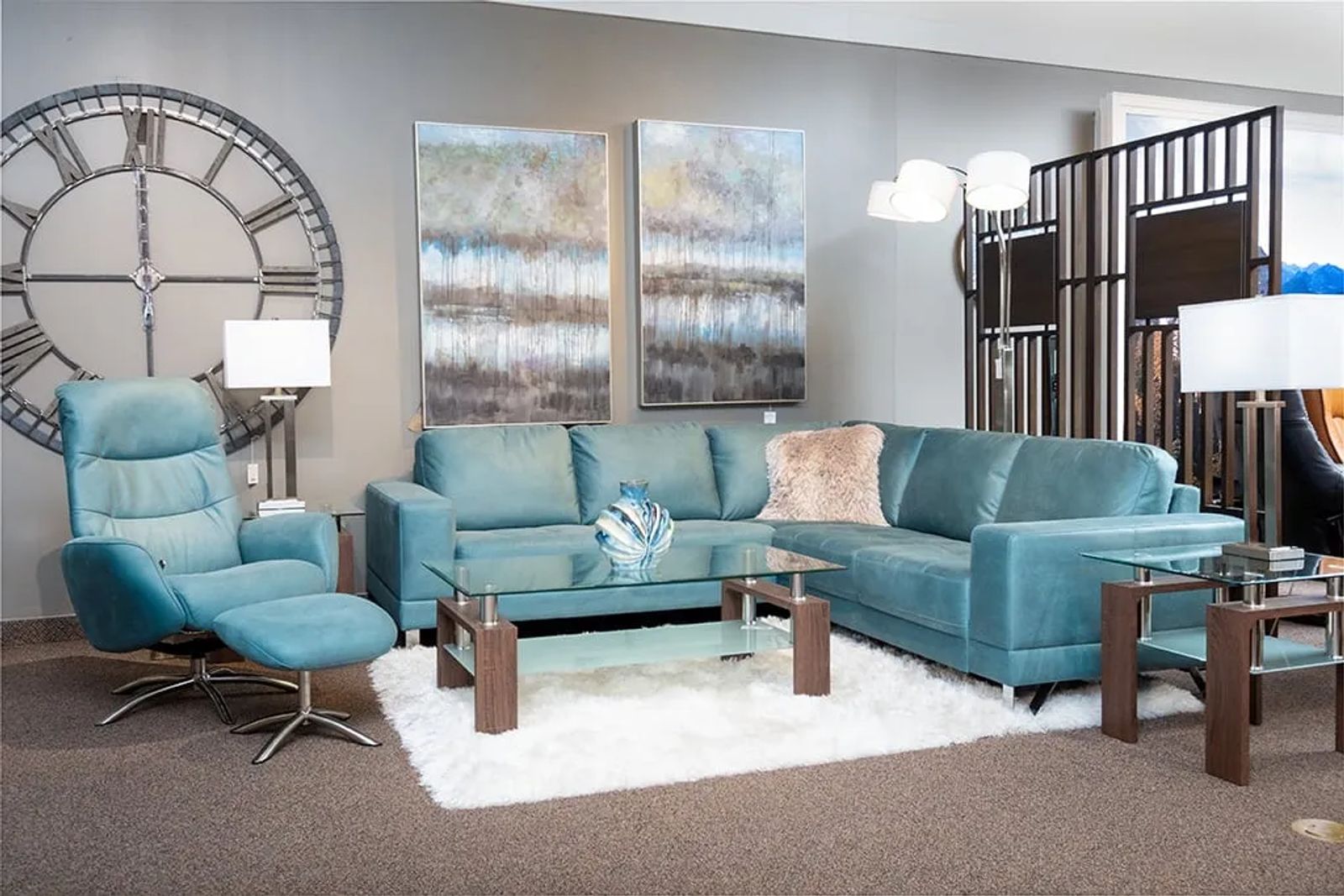 VINTAGE WITH LEATHER: Times Square Furniture, Designer Anne Murphy
Here cozy comes alive with a modern flair and a bounty of texture. Anne Murphy says it's all about designing in layers. "Get an old vintage look with a brick panel wall, woven shades for the windows and a custom leather ottoman covered in a cream throw and highlighted with versatility — a silver serving tray," Anne says. "A beautiful clock and wall art add another layer of texture against the brick. The rug also complements the faux brick and pulls all of the layers and colors together."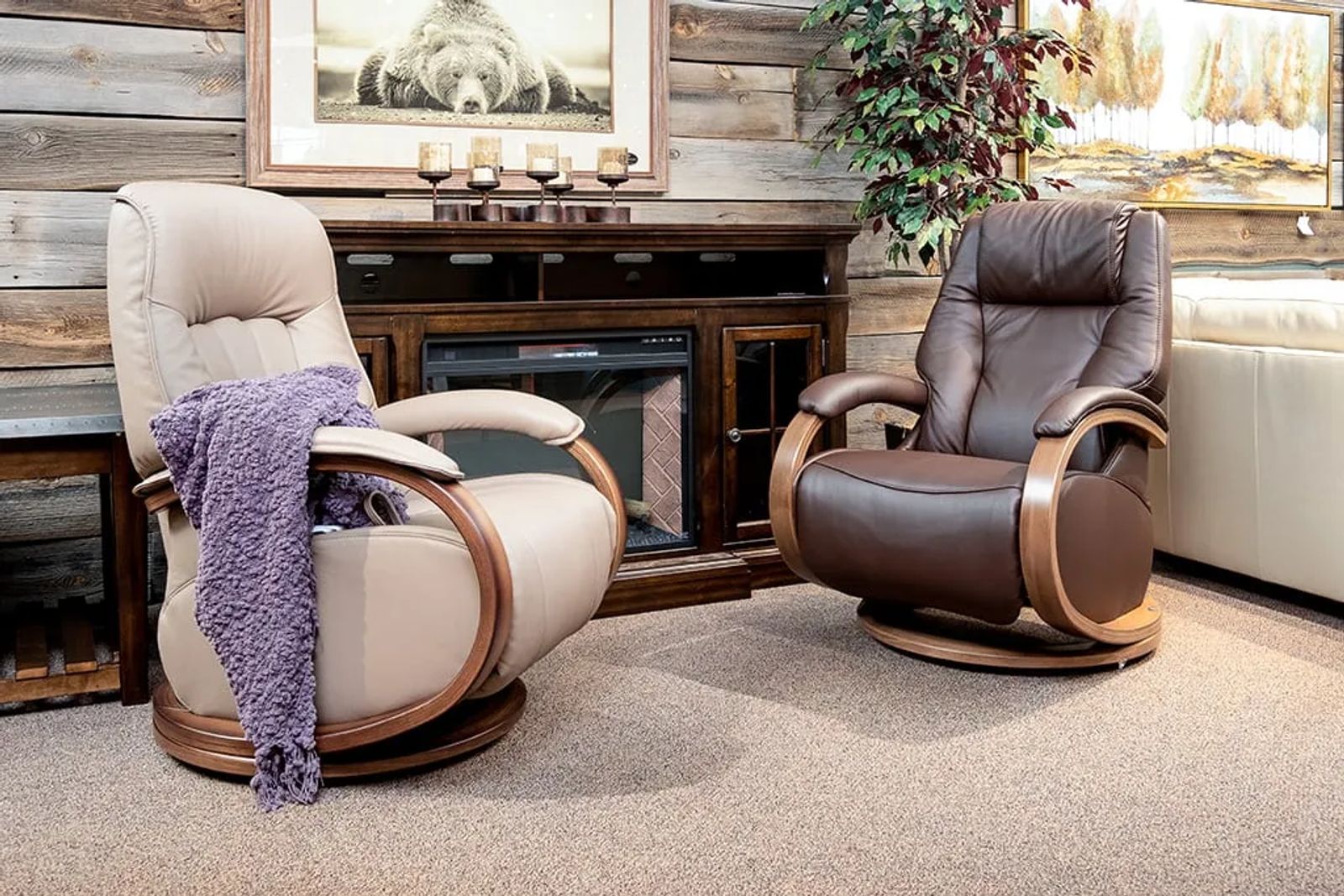 INTIMATE SPACE FOR TWO: iKeating Furniture & Mattress, Design Consultant Stewart Holzworth
Push back and relax in earth-tone colors of German-made Himolla leather chairs. "With adjustable headrest they swivel so you can enjoy the view or a conversation," Stewart says. With the butter-like leather designed for comfort, these chairs are sure to bring the cozy to any space.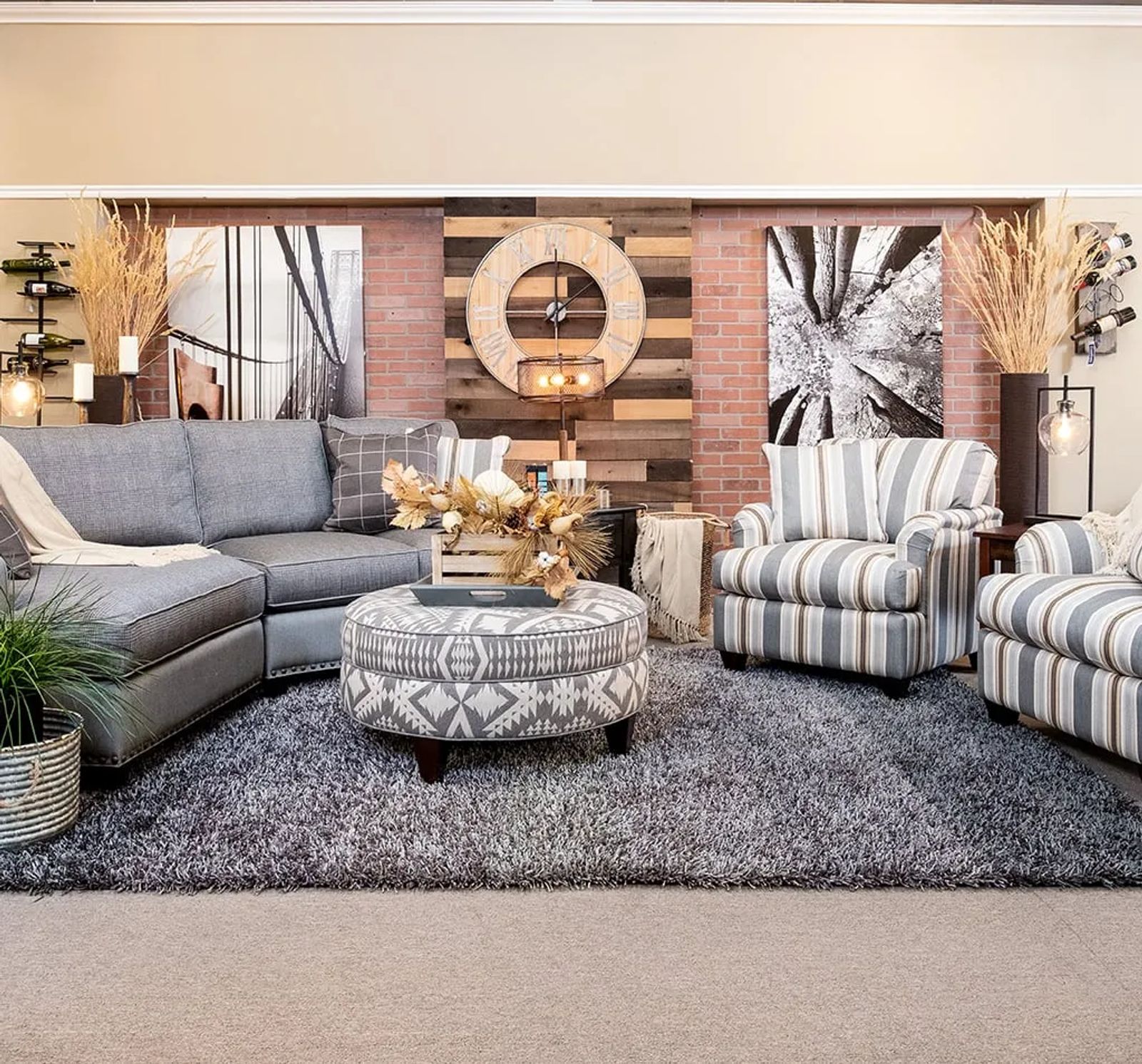 THE RIGHT PIECE: Conlin's Furniture, designer Jason Williams
"This space features a gray-patterned sofa with a cuddler on the end. The sofa is the design element — an accent piece with a different pattern fabric," Jason says. The cuddler allows for extra snuggling while lending sophistication with its unique lines. It's perfect seating for a small- to medium-size area while infusing a taste of elegant warmth.


ACCENT WITH STYLE: Conlin's Furniture
An accent wall changes the dynamics of a space. Use a bold paint color or a large piece of artwork. Highlight the wall with your main furniture pieces. Position a sofa table behind the couch. "Accessorize with repurposed items from around the house and utilize unique lamps," Jason says. "You'll be amazed at how warm your living room will feel with a touch of fall décor, maybe a round ottoman, tall vases, candlesticks, and lamps, all in a mix of wood and metal."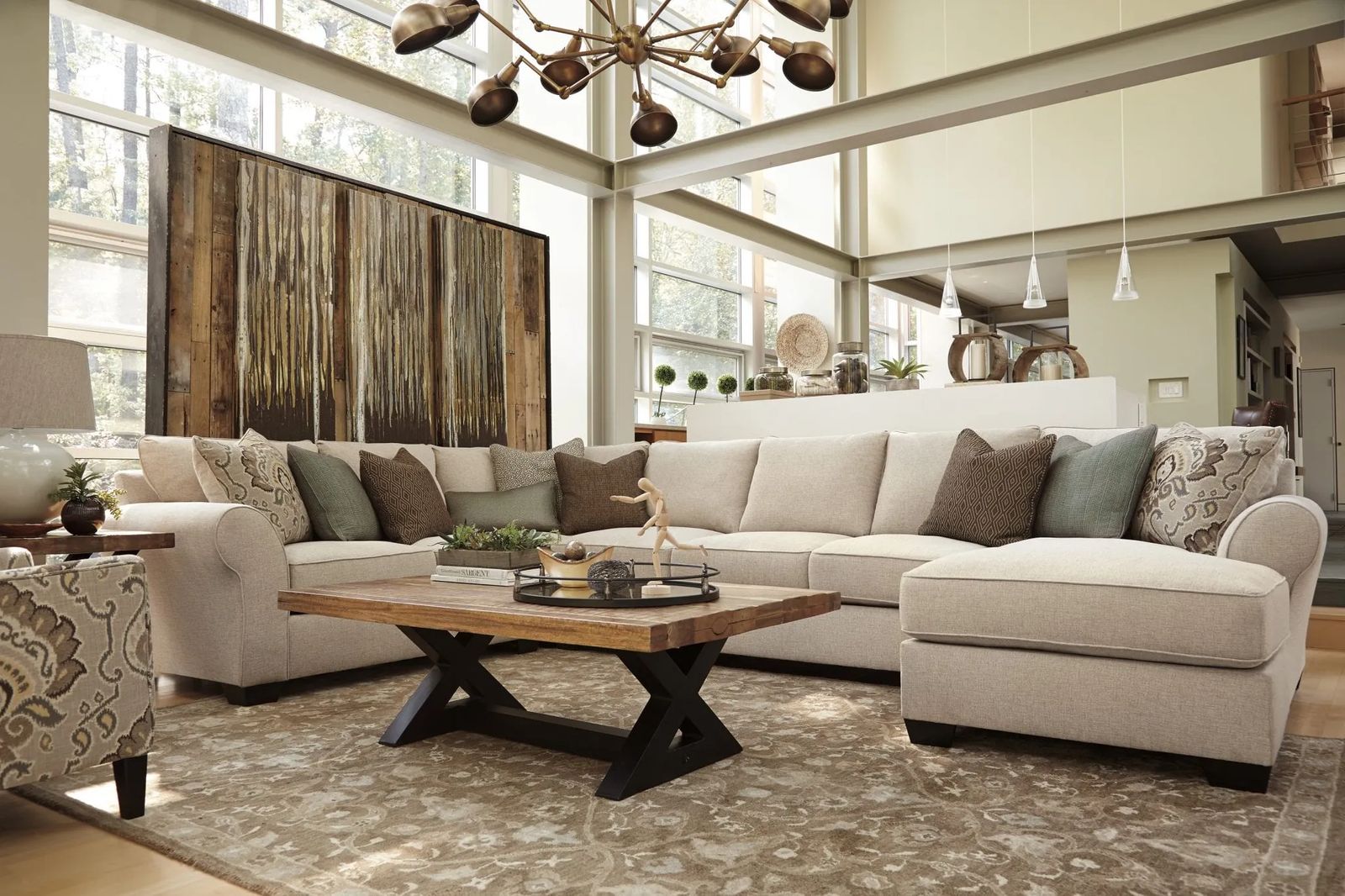 LIVING LARGE: Ashley Furniture Home Store, Manager Travis Brownell
"Large living areas can be fun yet challenging to design," Travis says. "A sectional helps divide a large area for multiple purposes while keeping the open concept." A long, cream-colored sectional fills the space giving you lots of family-friendly room to curl up in while achieving its functional role of minimizing that over-sized area. Place a good-sized rectangular coffee table in front to keep the snacks close.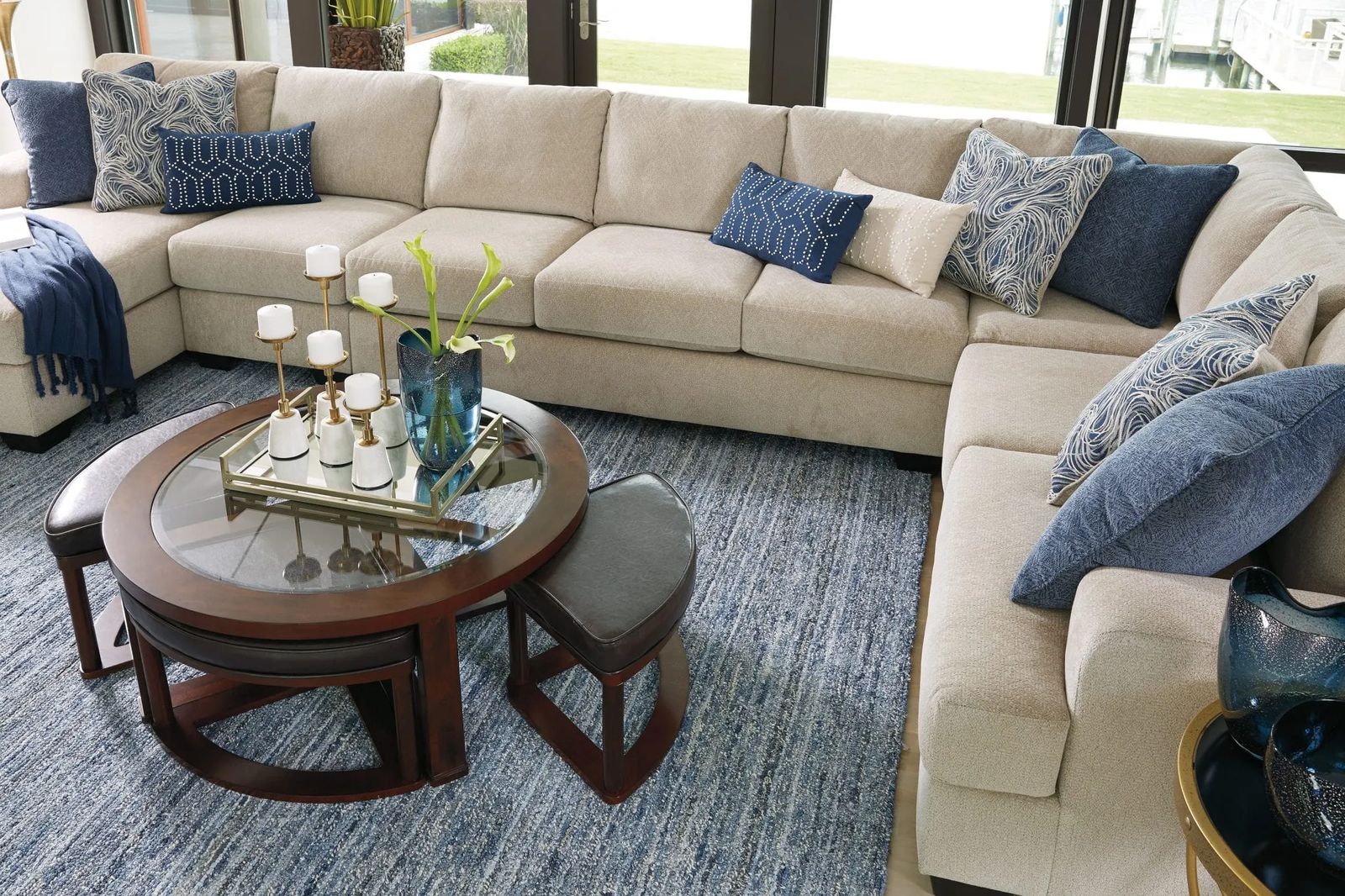 COLOR YOUR WORLD: Ashley Furniture Home Store
"Use color accents by adding a splash of color to your sectional. It can add a fun and cozy touch to your design and change the look of your sectional dramatically," Travis says. Choose an array of patterned throw pillows like these blue ones. Top it off with a textured cream-colored pillow for added depth. Finish off your space with a glass top coffee table with extra built-in seating.