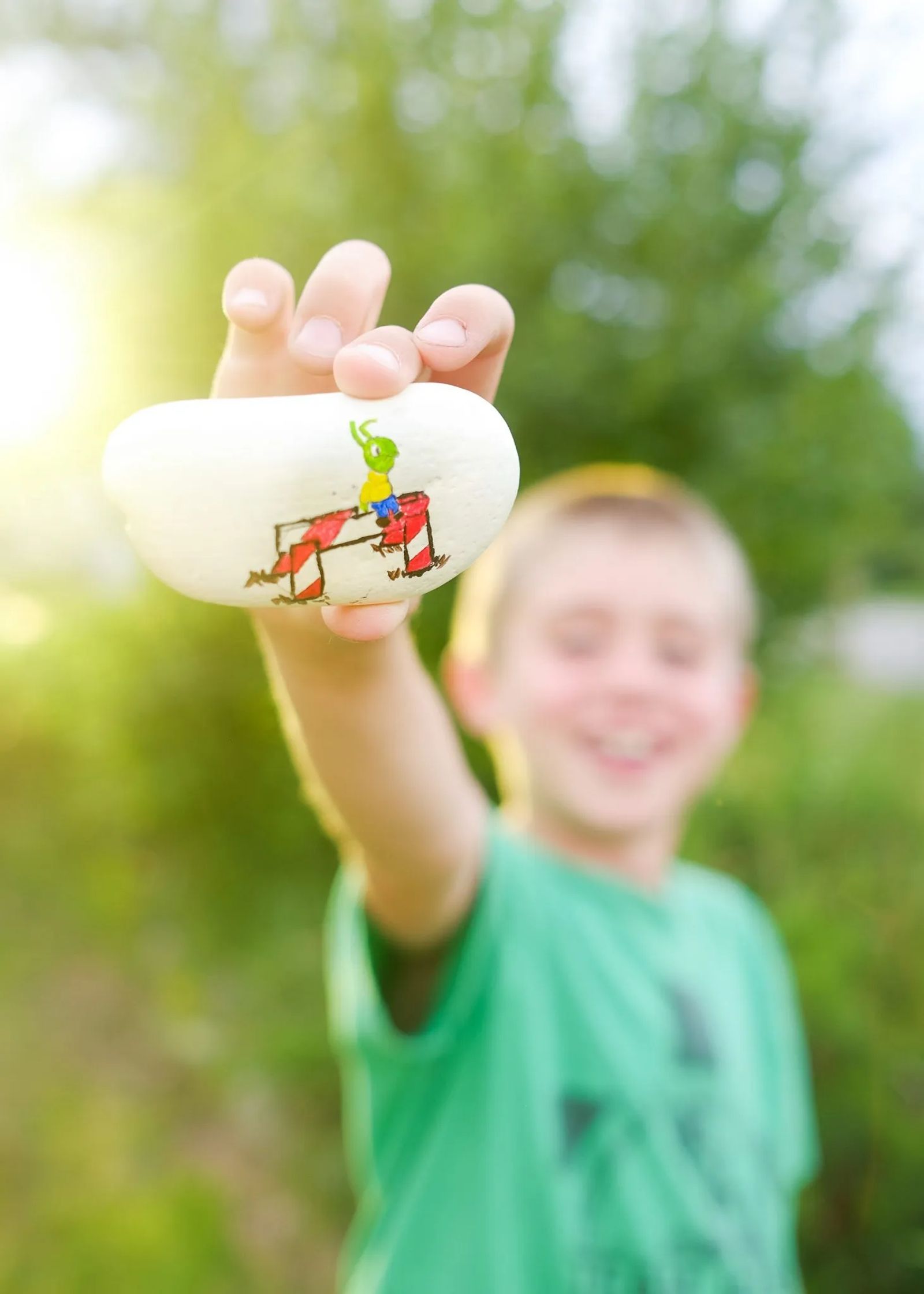 406 Rocks!
Billings woman creates a treasure hunt of happiness

With a pensive look on her face, Mary Hughes is ready to rock. She's got the full rainbow of acrylic paints at her fingertips along with close to a dozen brushes, just itching to create the next palm-sized work of art. With each stroke of paint, Mary is hoping to leave no stone unturned in the journey to bring joy to others.
"I think about how many lives I can touch with just one rock," Mary says.
Last fall, inspired by her sister in East Tennessee who started a similar movement, Mary launched what is called #406 Rocks. The mission is simple. Paint a rock, hide it, and leave it behind as a little random act of kindness. If you log onto the 406 Rocks Facebook page, you'll get "clues" as to where the latest batch of colorful creations might have been set for curious eyes and hands to find.
"When you find a rock, post it!" Mary says. "Show what you paint on your rock and where you're going to hide it."
On this day, Mary, armed with a reusable grocery bag full of rocks posts a picture of the sign at North Park with the caption, "North Park on 6th Avenue is where we put some joy (rocks). Have fun finding them."
It's not often that Mary sticks around long enough to see the chain reaction of happiness that each little colorful rock delivers. But, every now and then, it happens serendipitously.
"There was a man from Colorado who was over by Veteran's Park. Was sitting there waiting for some medical test results," Mary says. She could see the man watching her as she walked around the playground setting out her 406 Rocks here and there. When he stopped Mary and her mom, Mary Duke, to ask what the duo was doing, "I told him that we were there just to brighten someone's day. He said to us, 'You have definitely accomplished that today.'"
Since last fall, Mary along with the help of family and friends has hit up close to a dozen different Billings area parks. She's painted hundreds of rocks displaying everything from a superhero theme to motivational messages to touch the heart. Some have googly eyes added. Others have dimensional stickers that have been glued and sealed to stand the test of time.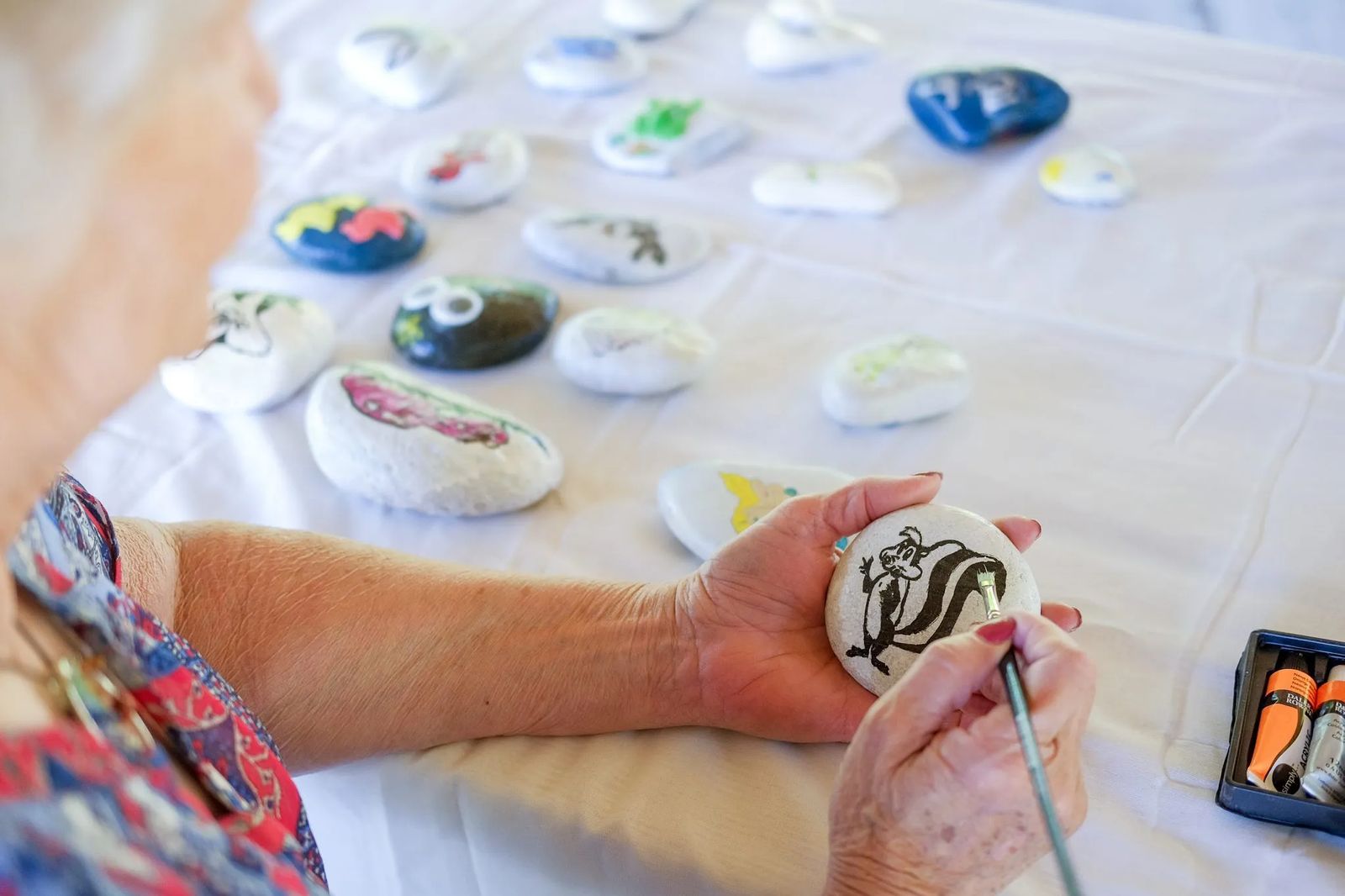 Now Mary is hoping to create an army of artists ready to share a little creative love. She claims, if you can hold a paint brush, you can share some joy using a rock as your canvas. She says, "We want you to join in and have fun with us!"
In time, Mary hopes every park in Billings and beyond has little doses of happiness a.k.a painted rocks scattered around for kids and kids at heart to find. Using the 406 area code as part of the name, rock artists have quite a large territory to use to share a little love. Getting involved is as simple as buying some paint for a few cents a jar along with a paint brush or two. Of course, there's no limit to where someone's imagination can take this project. And, the mission is universal.
"If I can put a smile on somebody's face, it's worth it," Mary says. "That's the whole point."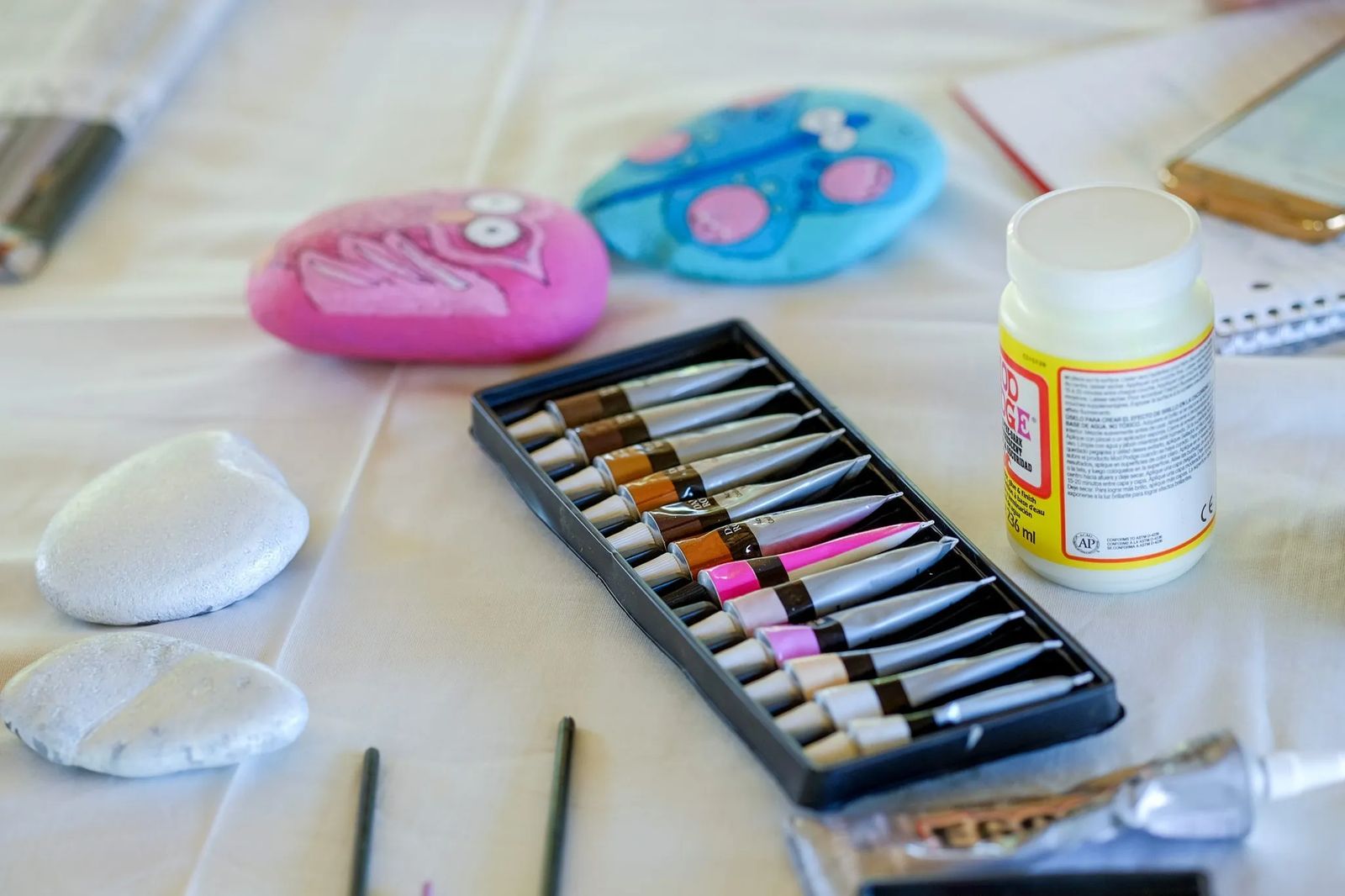 HOW TO CREATE YOUR 406 ROCK
Get involved in the random rock of kindness movement
Start with a base coat of spray paint on each of your rocks, any color.
Using your imagination or ideas from sites like Pinterest, use acrylic paint and a paint brush to dress up your rock. Feel free to add stickers and cover with an acrylic sealer like Modge Podge or add embellishments like googly eyes with a silicone glue like E6000 to help withstand any weather.
Cover your finished rock with a spray sealant like polyurethane.
On the bottom of your rock, make sure to mark it with "Find this rock? Post it on #406 Rocks on Facebook", so others learn about the movement.
Hide your rock.
Post a picture on the #406 Rocks Facebook page, giving others "clues" on where to look to find them.
Find a rock? Post it on #406 Rocks. Rehide the rock or keep it and replace it with your own painted rocks.