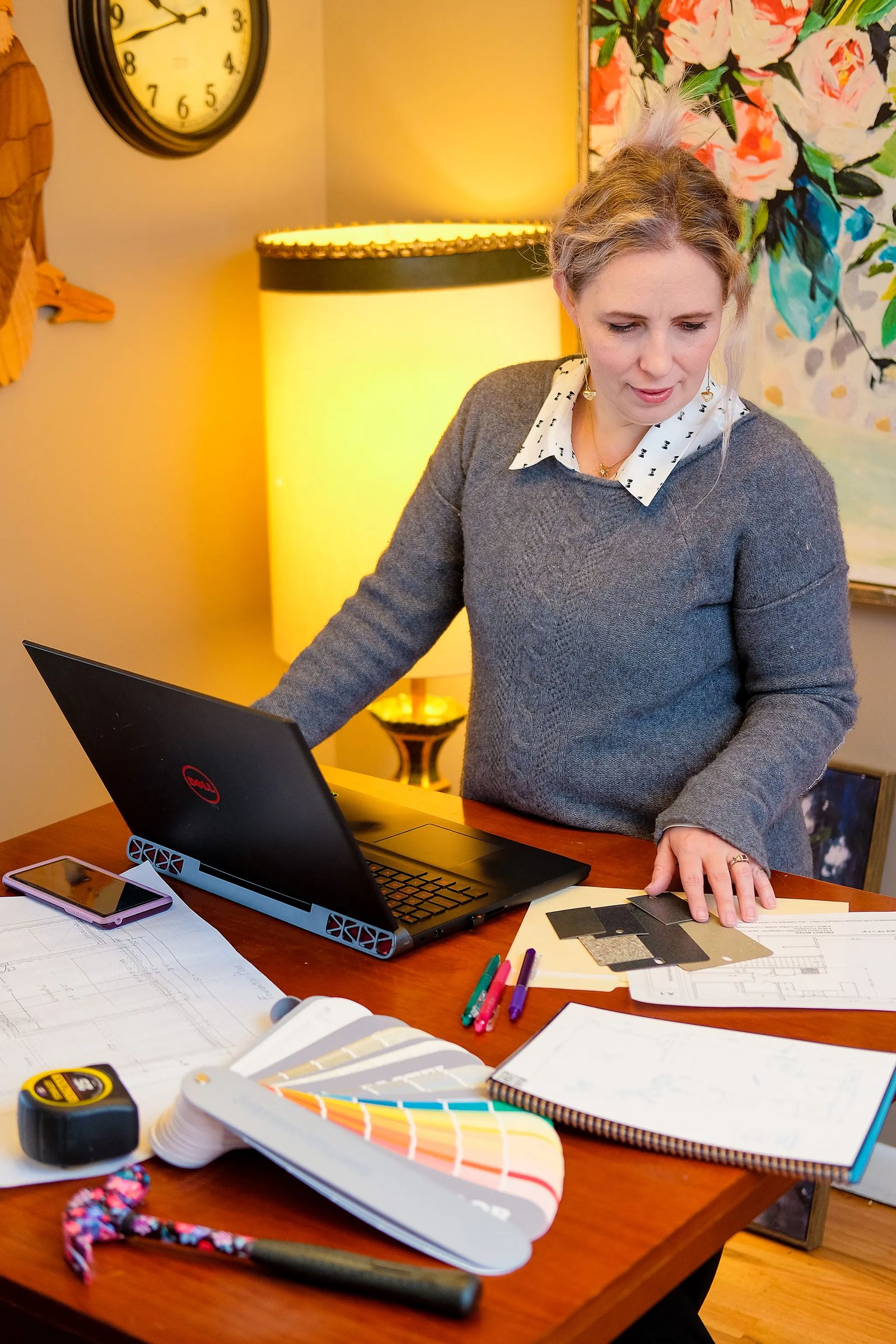 A Call to Design
Rebecca Langman's business is a multi-faceted approach to style
When it comes to interior design, Rebecca Langman says, "If you love it, it will work." With an innovative sense of design, she followed her childhood dreams to design school and created a name for herself in the business world. After designing the gift shop at Cobb Field and putting her touch on designing custom home floor plans, she put herself on a path to open her own design studio a couple of years ago, knowing her company, Revision Custom Home Design, would fit a need in the area. It's one that weaves an a la carte menu of services into all aspects of home design.
"The industry has lots to offer. You can have a designer with so much available to you at different price points but it's learning the basics," she says, adding how she enjoys taking the basics to help a homeowner pull a look together. "I provide the professional polish and experience." She loves helping others to marry design with function.
Within Revision Custom Home Design, Rebecca not only designs the functionality of a space, but also stages homes for sale and creates custom home plans that homeowners can use to construct on their own or hire the job to be done. In this high-tech world, she developed a system to e-design, allowing her to work with clients anywhere in the country. The system also helps those who may be too busy for sit-down consultations.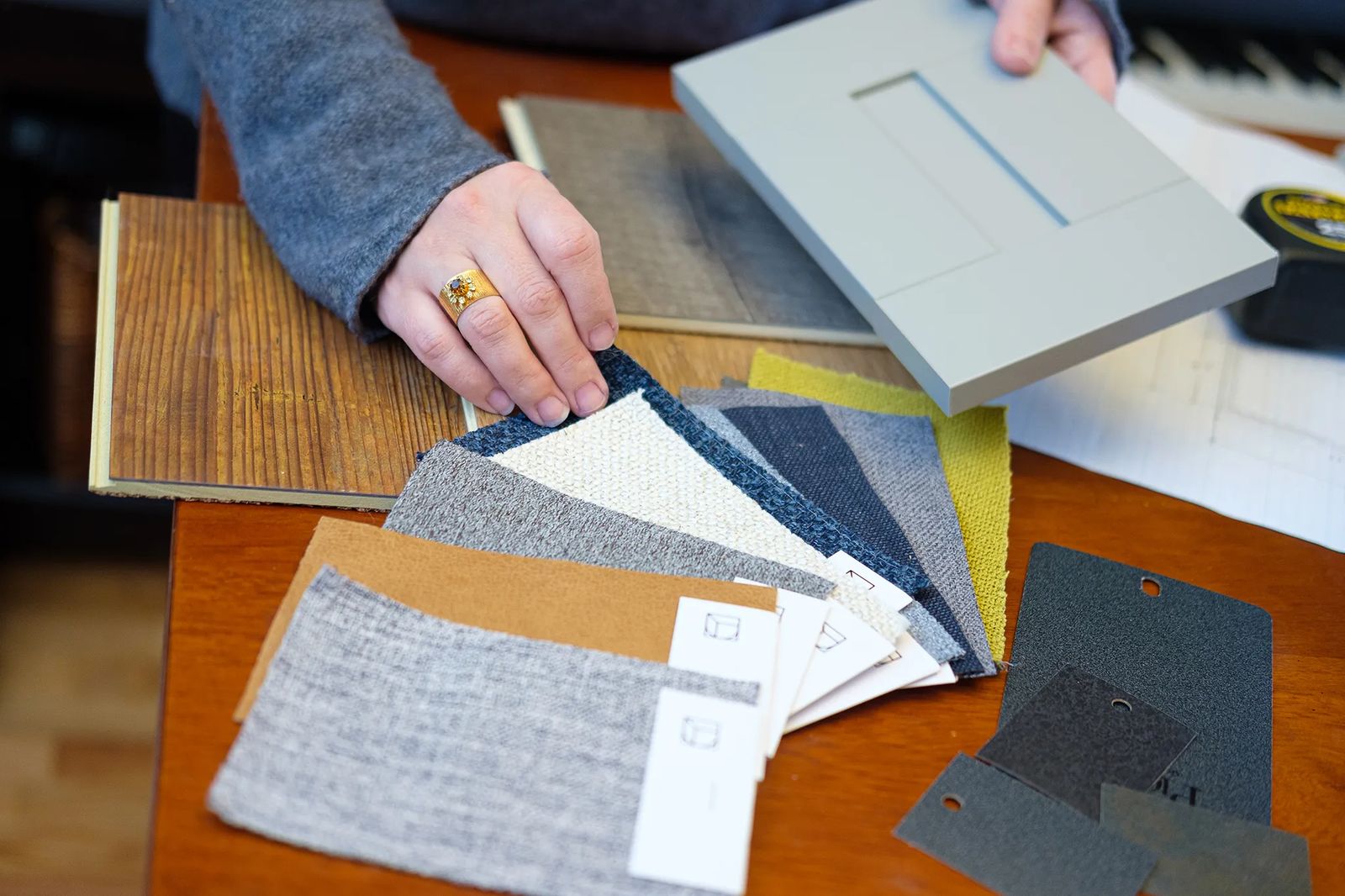 You don't have to be a client to learn to love Rebecca's style. She recently created an e-book with more than a dozen inspirational boards dedicated to ways to you can pull off a particular style in your own home. There's the bohemian look, the maximalist design (think opposite of minimalist) and even "granny chic," which comes together by layering art and houseplants with a little bit of leopard print thrown in. "Who doesn't need some leopard and hanging houseplants?" she asks.  Each look shares the key features, materials and even suggested furniture pieces.
As she pores over design concepts, she traces her zeal for the craft back to middle school in Minnesota where, she explains, "I took some drafting classes."
Later in life, when she and her sister, who wanted to be an architect, designed an entire home, her creative light was switched on. "We created everything," she says. "That's when I realized design was my calling."
The call to design fits with the family narrative. Her mom is artistic and her dad's an engineer. Rebecca inherited a little bit of both. "My parents make camping gear," says Rebecca. "Cooke Custom Sewing is a 39-year-old company they started in Minnesota with their own designs and sewing."
In her younger years, Rebecca dabbled in some design and art classes in high school before leaving for the Harrington Institute of Interior Design in Chicago, where she received her bachelor's degree. Along the way, there happened to be one jaunt to Montana.
"Before finishing my last year in Chicago, I spent my third year at MSU Bozeman. My sister went to Bozeman, so I did, too. I went from a place of 6 million people to 40,000 people. I liked the area." Rebecca also found she liked a certain young man from Billings by the name of Matt Langman.
"I met my husband in Bozeman that year," Rebecca says, smiling at the memory. "We lived on the same floor in the dorm. We connected!"
Almost two decades later, they share the joy of having two boys, ages 11 and 3, two cats and a dog named Edna. The family lives in a quaint 1950s home close to downtown. "It's a full house," she says with a laugh.
Inquiring about her family's space, Rebecca says she's been bringing the brushed gold and brass back in. "It complements the navy color in our living and dining area. Oh, there's a layer of toddler toys on top," she adds.
Rebecca is a testament to one of her beliefs, that "people love their things." That's one reason she teaches a local and very popular style-board workshop on the second Tuesday of the month through most of the year except for summers.
Using magazine photos, class attendees choose an image they really like. "This gives you a reference to create a plan for yourself," she says. "It helps organize your thoughts and you learn to mix and match to create a pieced-together look."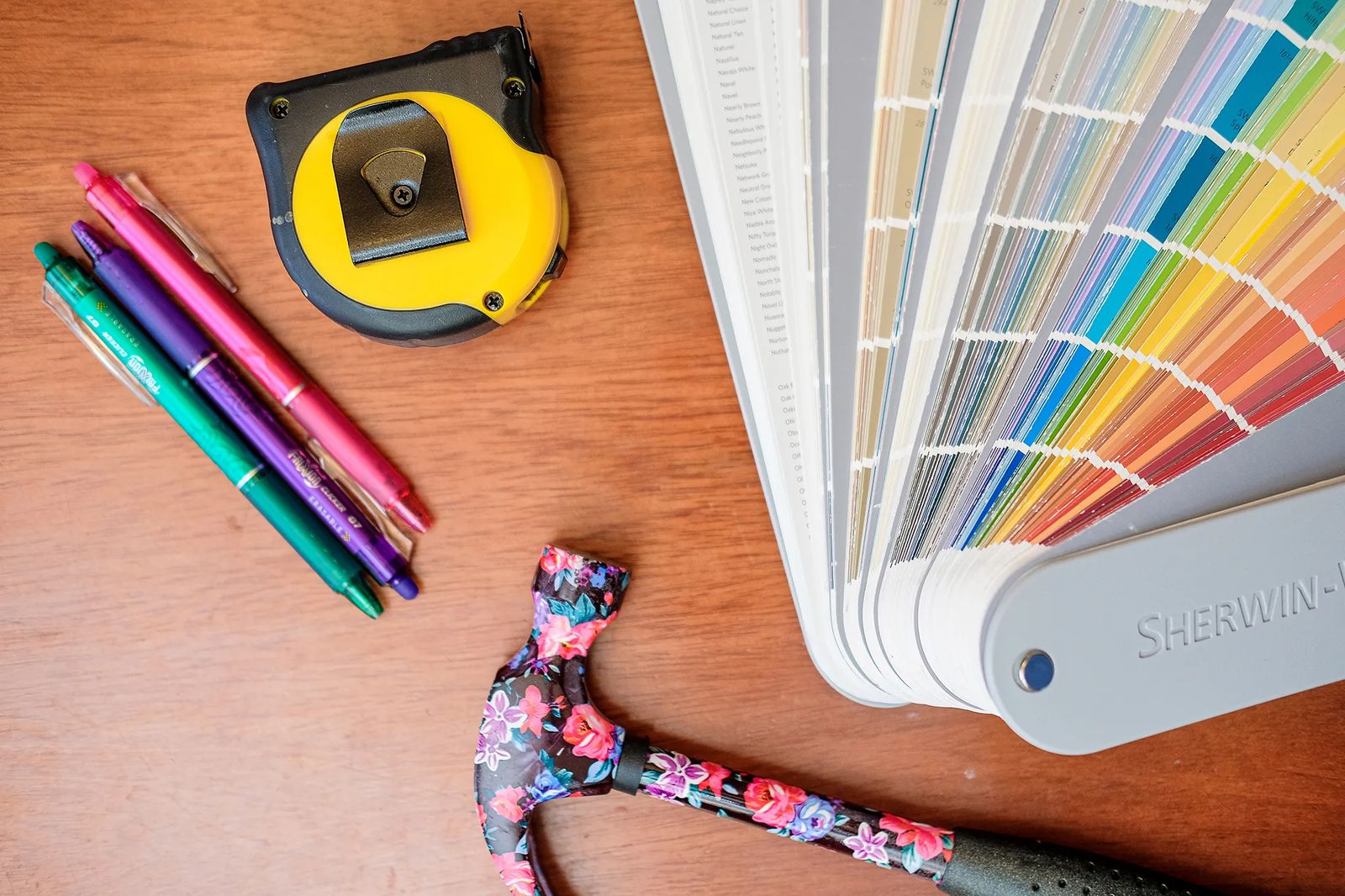 This informal class helps with color theory, furniture arrangement, hanging artwork and even craft projects like making seasonal farmhouse-style wreaths. Noting that the younger generation gravitates to a modern glam style, she mentions that the charming yet savvy farmhouse look continues to be popular.
"In Montana, I see a lot of actual farmhouse pieces handed down from grandparents," Rebecca says. "This creates a mix of old and new, so farmhouse rustic is more prevalent here."
Rebecca also offers to homeowners what she dubs her "signature service," aptly called Wine & Dine. "It's a two-hour consult in the home, a relaxed environment where I bring the wine and cookies. I tour the home and see what's been gathered over the years, what collections they may have and what their color palette is. This gives people a chance to meet a designer."
From kitchen remodels and home additions to staging homes for resale, Rebecca's work pops up all over town. Area Realtors are taking notice, too, inviting her to speak regarding the rewards of home staging.
"It's a lot easier to sell a property if it's staged," Rebecca says. "It's not that hard to help people see the need to declutter and depersonalize their space. "A staged home sells for 3 to 7 percent more and it takes less time to sell. It's an investment that pays."
Every day's a design day for Rebecca, whether she's coming up with the next custom home plan or getting her clients to feel "knowledgeable and confident to tackle their next home decorating project." And, as she passes along her flair and passion for design, one message never changes. She always helps to answer the call by saying, "if you love it, it will work!"
FOR MORE ON REVISION CUSTOM HOME DESIGN, check out Rebecca's Facebook page or go to www.rchomedesign.com where you can download her free e-book.