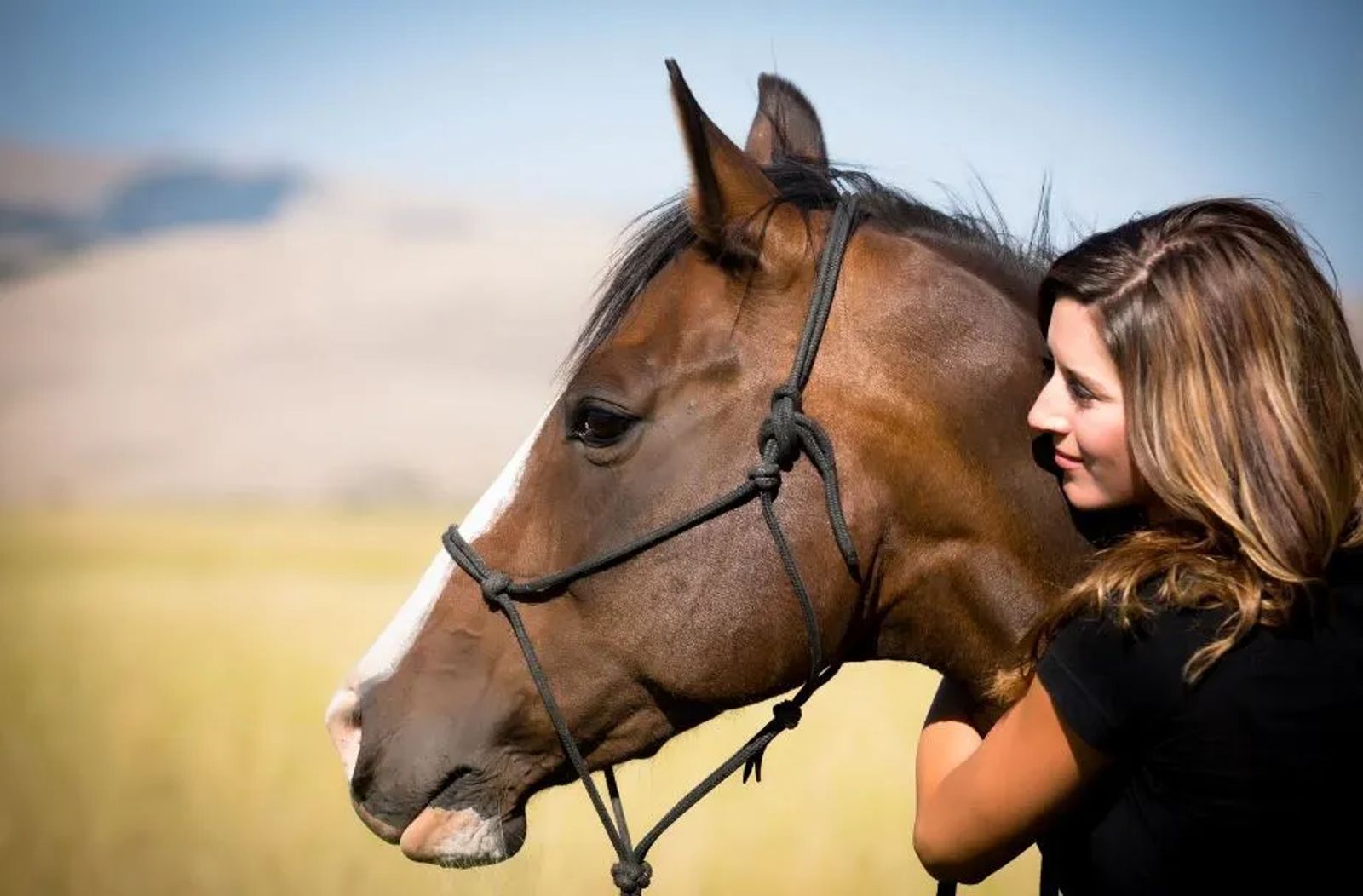 A Different Kind of Horse Power
Jaimie Stoltzfus uses equine therapy to spur change

When Jaimie Stoltzfus sits outside the round pen looking at her horse, it's a like a front row seat to another person's emotional journey. She slips the halter off her Quarter Horse Ruby, and lets the 1,000 pound animal walk freely around her client inside, watching the horse's every move. How that horse reacts gives Jaimie a line on the emotion that she's trying to help her client move through. The emotion may be grief. It may be the pain tied to a trauma from childhood. It may be a chance to deal with the break of divorce.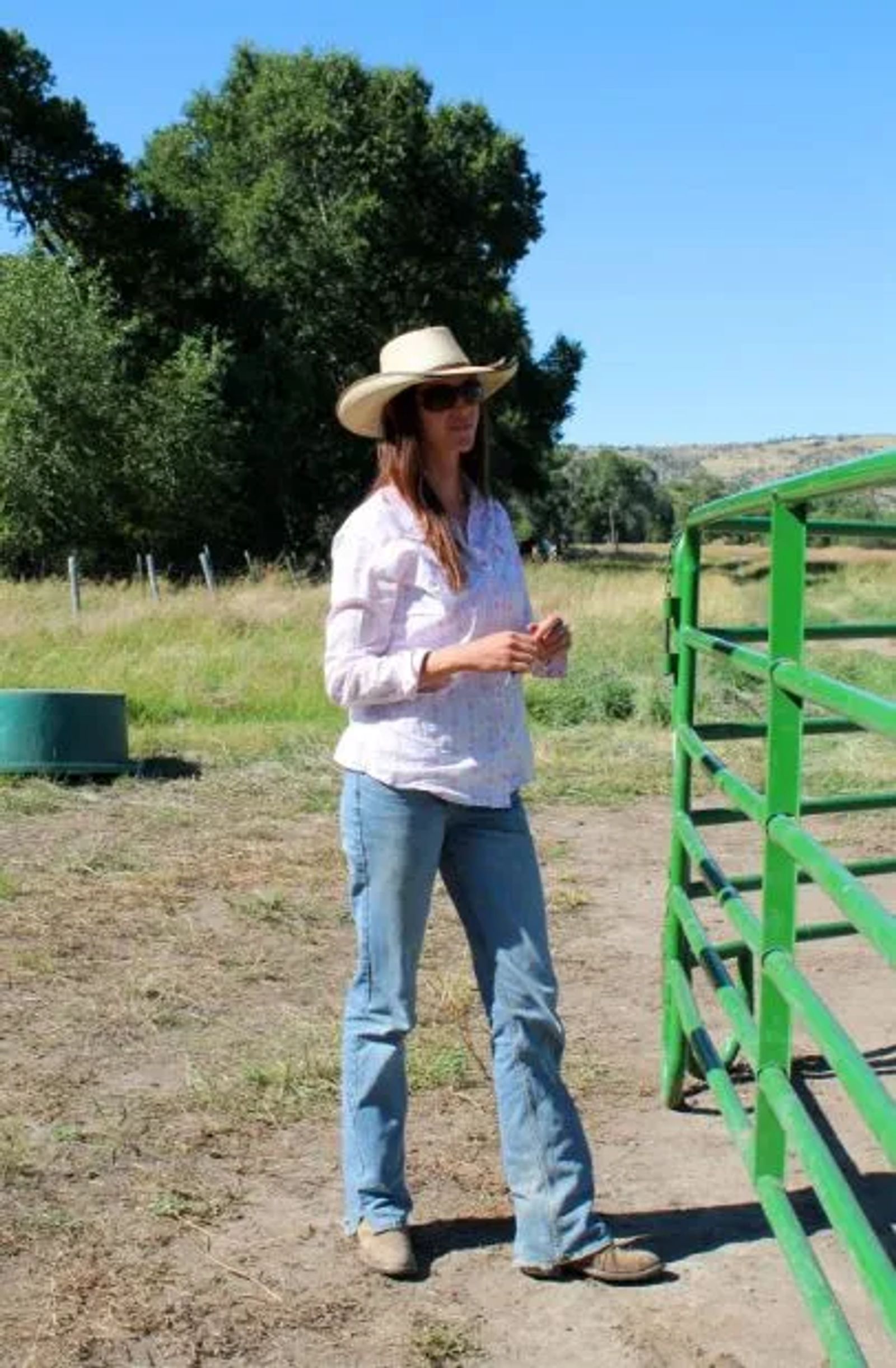 "Horses by nature are prey animals. How they are made, they are extra sensitive," Jaimie explains. "They need those heightened senses in order to survive. If they feel that something isn't quite right, they sense that." She smiles slightly and says, "We can bluff humans a lot with that face, with that barrier, that wall. Horses see right through it." It's what she's learned growing up around horses all her life. It's what she studied in college as a Colorado State University Equine Science and Ag Business major. It's what she's picked up through her training as a certified Equine Gestalt Coach.
The home base for Spurring Change is the Mission Ranch, just 10 miles east of Livingston. The land is also home to a 4,500-acre working cattle ranch with nothing but beautiful vistas in every direction. Sitting at the base of the Absaroka mountain range, Jaimie's clients can't help but feel embraced, not only by ranch lifestyle, but by the beauty created at the hands of Mother Nature.
On this day, Ashley, a 30-something mother of two walks anxiously into the round pen. She smiles, jokes and tries to shake off the jitters before she gets to the layers of emotion she's been holding on to for six years.
"I have this fear of connecting and losing, connecting and losing," she says as she shares a little bit about her past. Ashley lost her mom six years ago. She's hoping by taking this step with Jaimie that she'll be able to face her fears and start to heal her long-broken heart.
Jaimie stands outside watching her horse Ruby react. "In your mind, how well do you think you coped with your mom's death?" Ashley admits that at the time she was a brand new mom. She didn't have any time to truly grieve.  Jaimie tries to reach her by saying, "You bring this life in and you were yearning for support and then, you were hit by this loss." Ashley nods.
With the anniversary of her mom's death approaching, Ashley admits that every year at this time, those old wounds of grief seem to re-open.
"My mom was gentle, the epitome of kindness and forgiveness. She was the most accepting person in my life. She exuded love," Ashley says. Jaimie follows up asking Ashley to pretend that she's talking directly to her mom, "Start by sharing your regrets." Ashley takes a deep breath, kicks the dirt a bit at her feet and says, "I regret that I really didn't treat you the way you deserved to be treated. I regret that it took you being sick for me to change my behavior."
The tears start to flow and as those tears fall Ashley confesses, "I'm crying because I miss her now."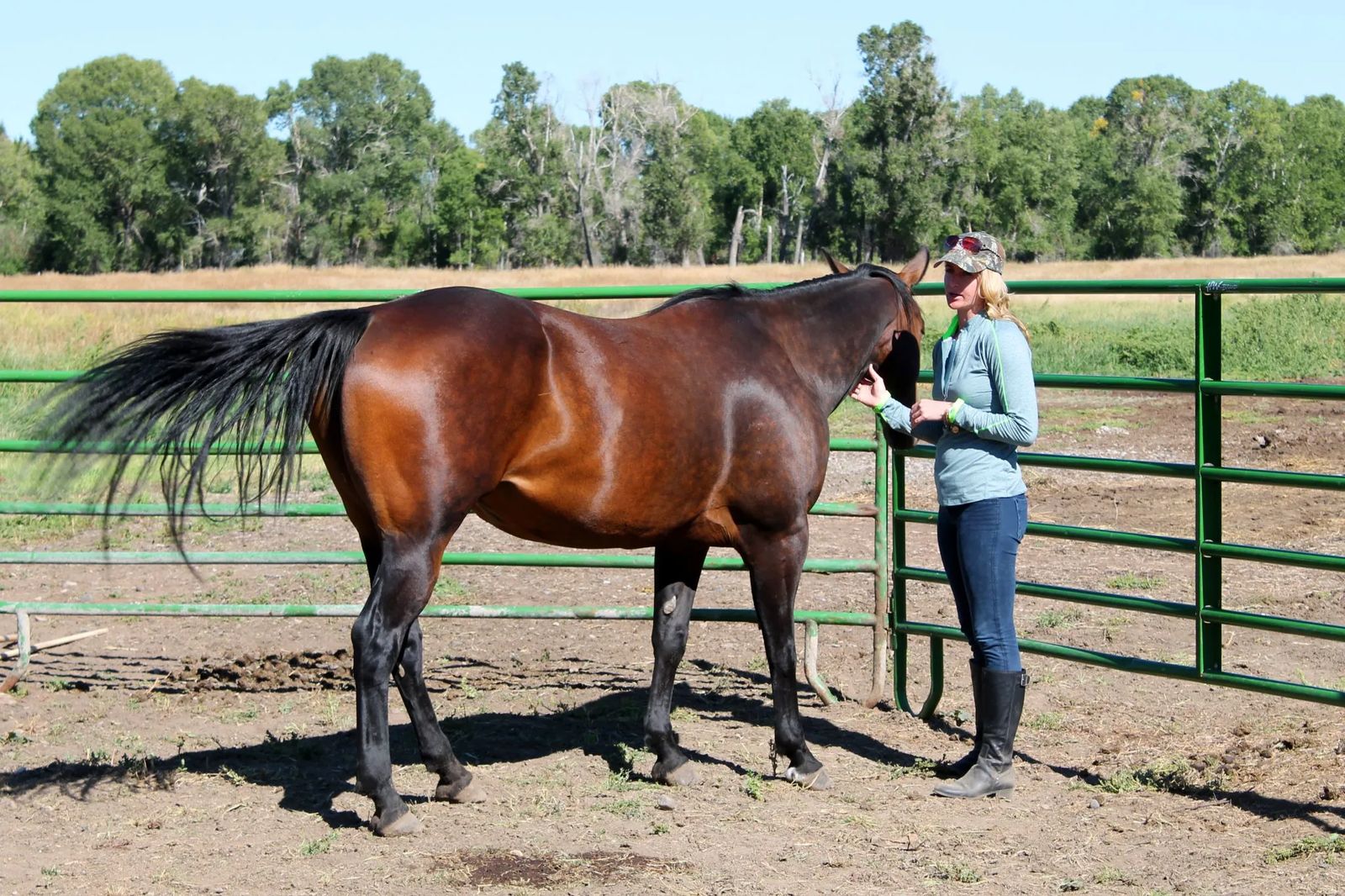 Jaimie is a firm believer in the work she does because she experienced healing through horses in her own life. She was just two years old when her parents divorced. As Jaimie grew, so did the emotional pain tied to her parents' break up.
"The hurt that I experienced, through it, horses were the constant in my life." As she thinks about that time in her life, "My horses were there for me to cry on. I could go to them without judgement. I experienced that at a young age." When asked what that connection means, Jaime explains, "The best way to say it is personal growth and healing, true healing."
Since Jaimie became a licensed coach in 2011, she's helped dozens of people from the outside of a pen get to the heart of what they need to change on the inside. She admits that there are times when people don't truly understand the magnitude of what's bothering them. Instead, they let the emotions simmer under the surface.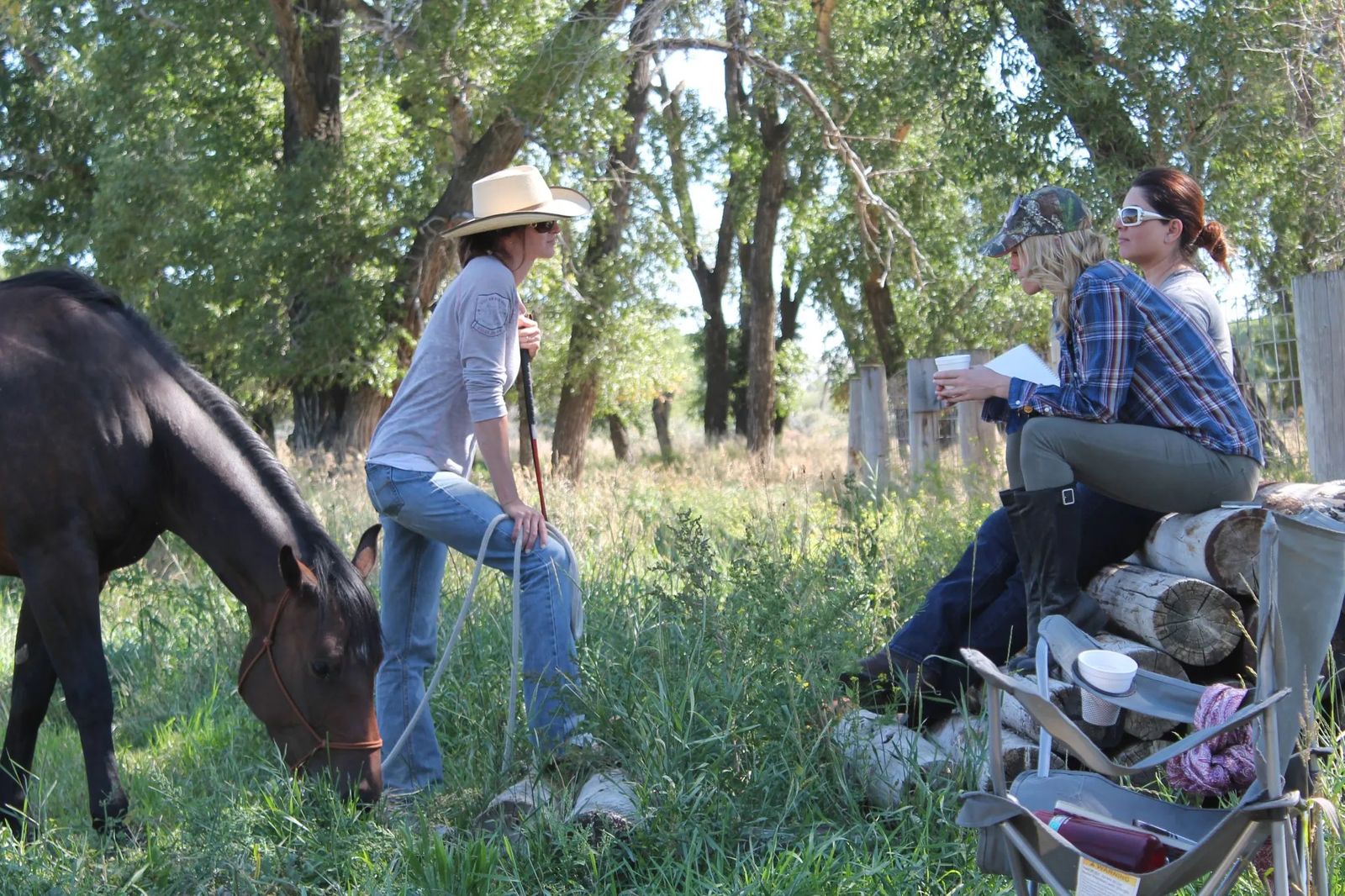 "We carry a lot of emotion in our bodies," Jaimie says. "It could be buried deep down and people don't realize just how much sadness or anger is buried from maybe even their childhood." Through gentle questioning and zeroing in on the horse's response, Jaime hunts for those emotions, trying to help the person let go of the emotional baggage for good. Jaimie says, "I have helped people cry who haven't cried in 15 years. I have helped people unlock their deep-seated anger."
If that emotion stays put, Jaimie says, "The horse is the biggest lie detector. The horse will connect with the person when she comes to that truth. It's like the biggest epiphany. It's amazing. All of a sudden, this animal comes close to you and acknowledges you as if to say, 'Yes, this is your truth.'" On the flip side, "If my horse is completely disconnected, I know that person is not where they need to be."
Today, Ashley is the person Jaimie is trying hard to help. As the gentle questioning continues, Ashley peels back a few more layers to share that raw emotion. Jaimie's horse Ruby walks gently around her taking the time at one point to nuzzle up against her arm. As the session progresses, Ruby stays close by, keeping within 10 feet of Ashley at all times. Jaimie and Ruby, as a team, are starting to break through Ashley's emotional wall.
This scene isn't one that's uncommon for this duo.
"People's faces and their whole demeanor will completely change. It's a liberating feeling." She adds, "I feel like I have a gift that God has given me to be that person that someone can trust. That is key because people are telling me things that they might not have told anyone else." As she reflects on the pain she's helped people move past, she says, "I might have helped them in a small way, but I hope it will ripple in a big way."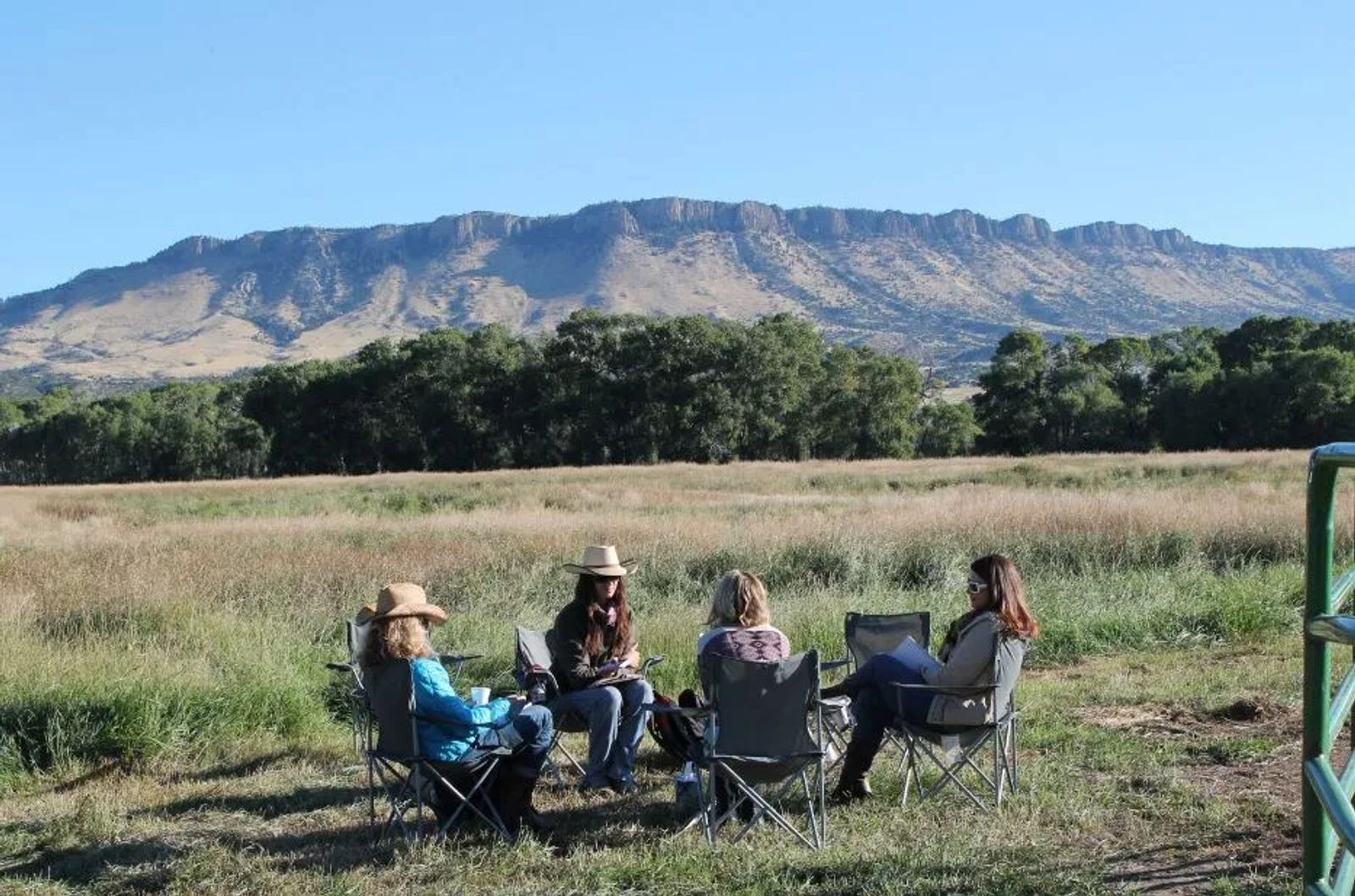 SPURRING CHANGE
"Horses Changing Lives"
In addition to equine coaching, Jaimie leads Cowgirl Retreats, team building exercises for companies plus one on one leadership coaching. You can find out more about this unique experience at www.spurringchange.com