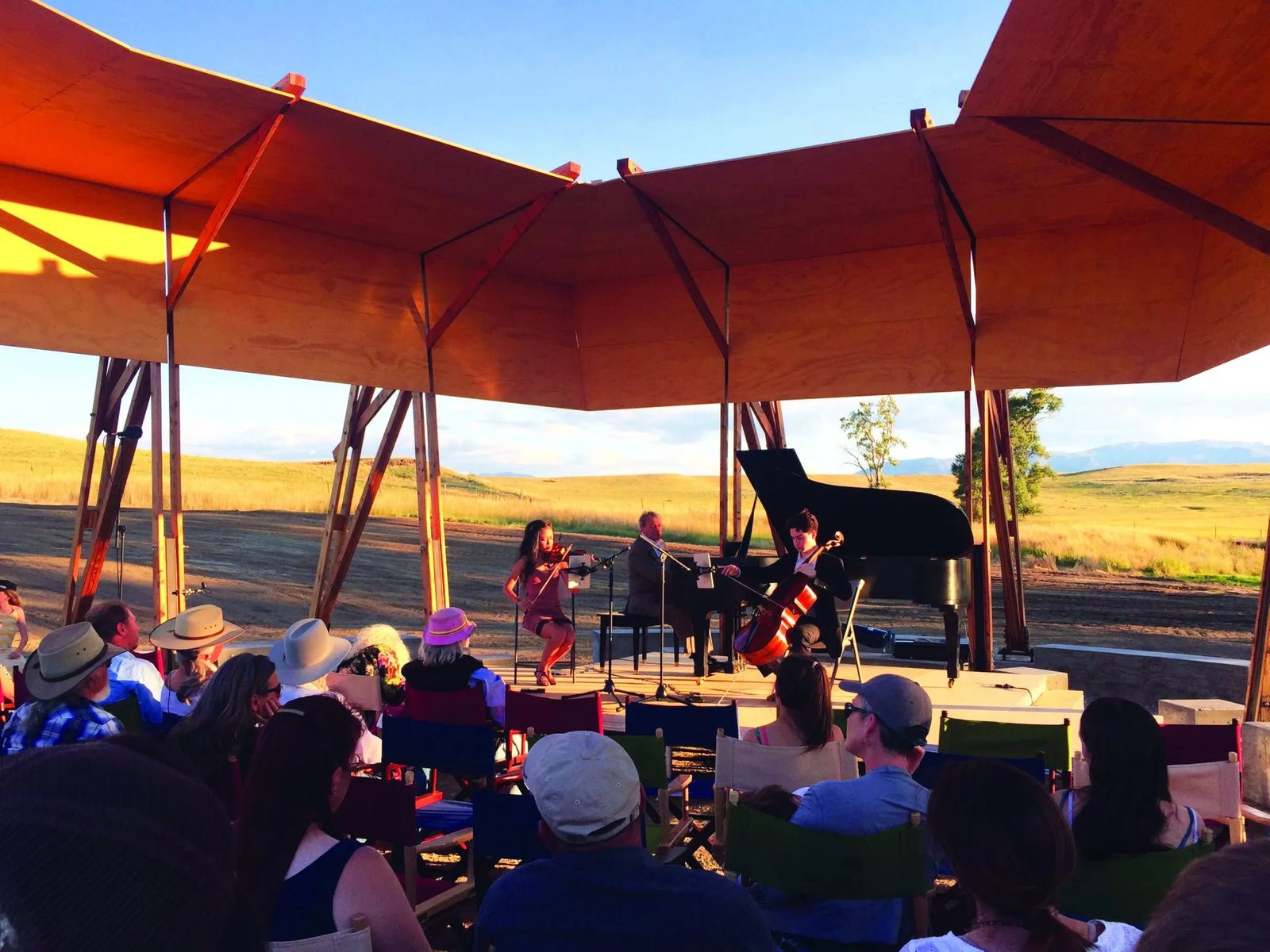 A Marriage of Art, Music & Nature
Tippet Rise is a one-of-a-kind art and music venue
Montana's majesty is a moving experience. The vastness of this state captivates audiences with prairie vistas and grand mountains upheaved from the earth. Nature's organic brushstroke has created scenes of vastness and unconquerable beauty, earning the state its title of "Last Best Place."
The mountains of south central Montana and their immense presence struck philanthropists and artists, Cathy and Peter Halstead. In this majestic surrounding, Cathy (an artist), and Peter (a photographer, pianist, and poet), found a home for their vision: a nonprofit organization dedicated to bringing music, sculpture, and nature together.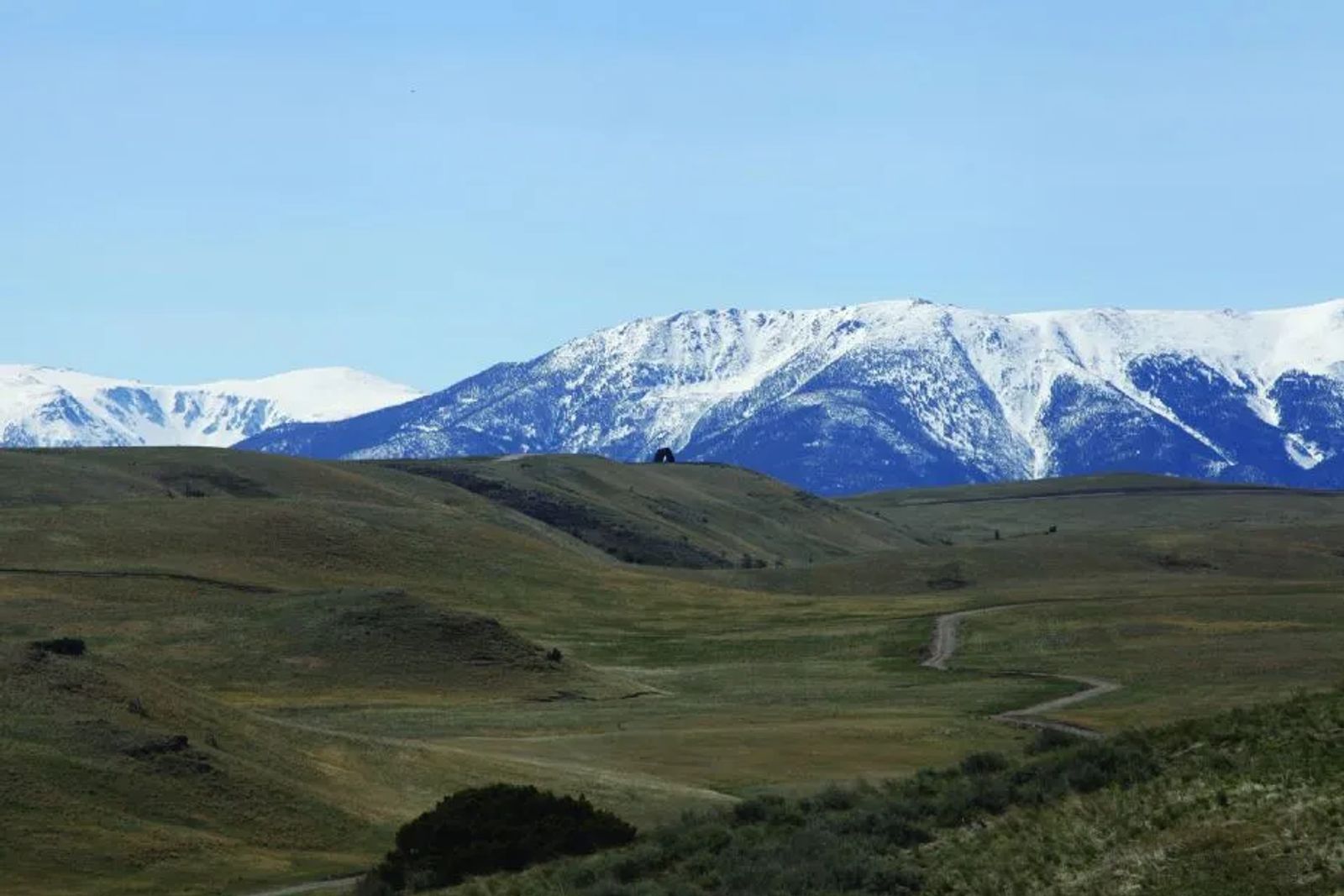 "There is nothing like this confluence of art, architecture, music and landscape. It's unprecedented," says Christopher O'Riley, renowned pianist and musical director of Tippet Rise. "There is nothing like it."
Tippet Rise came from the Halsteads' desire to combine their love of landscape with their extensive philanthropic work in the arts. Located one mile west of Fishtail on a working ranch, this arts center honors the landscape of Montana while enhancing these vistas to create something otherworldly. Across the 11,500 acre ranch—where one will find sheep and cattle grazing the land—sculptures and performance venues dot the landscape.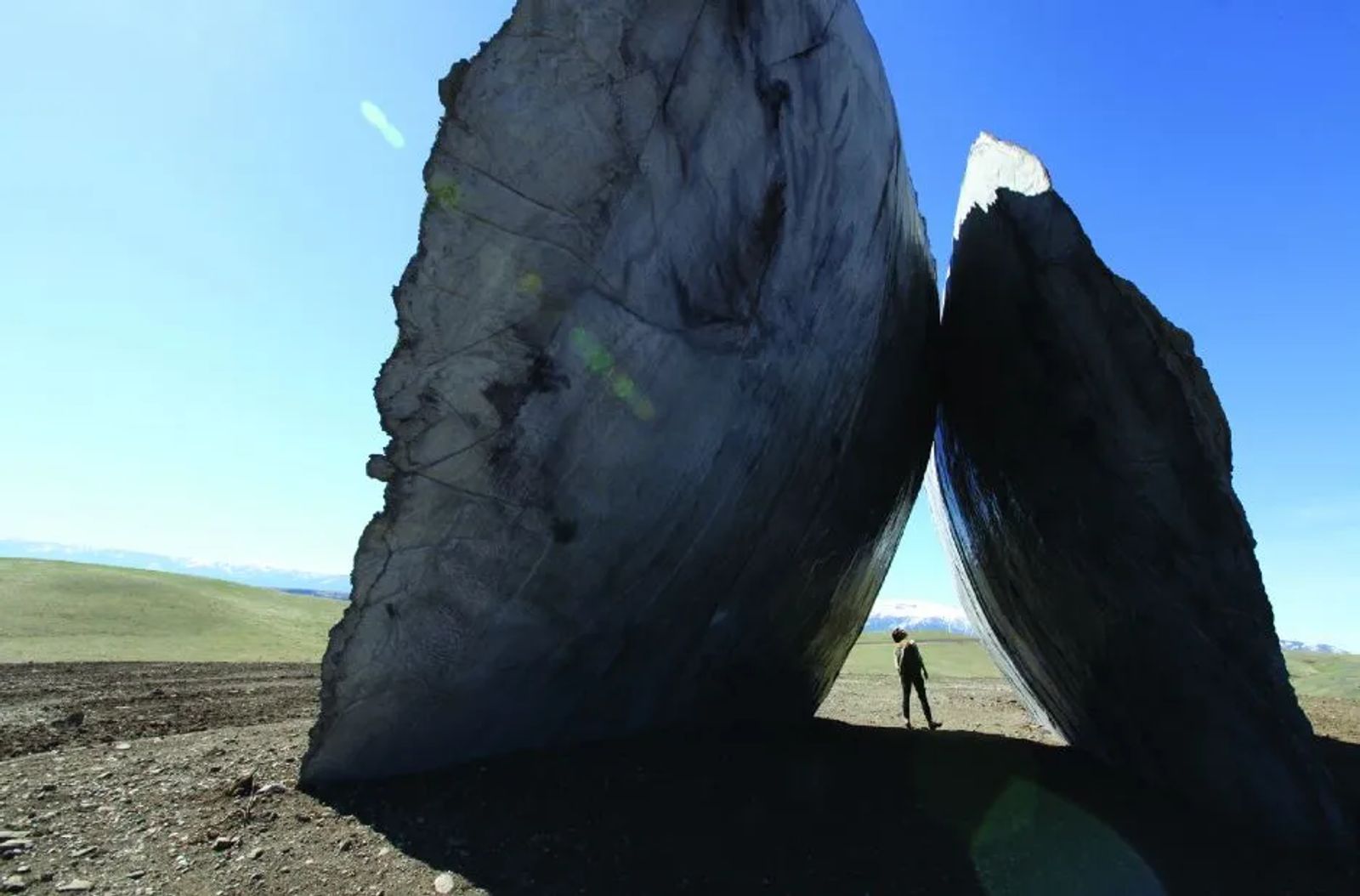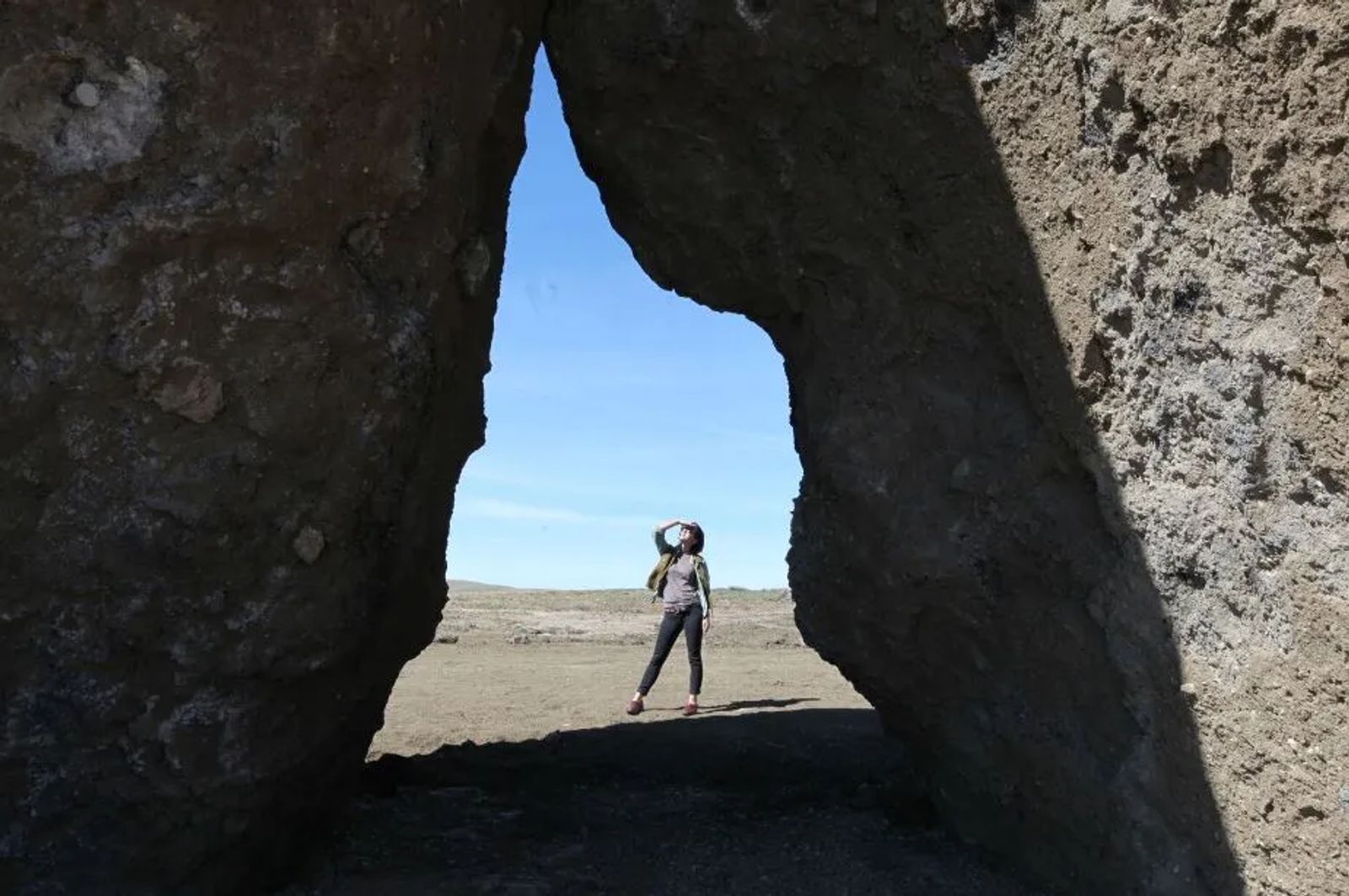 Monuments to the untamed mountains, these creations by internationally known artists and architects link nature with architecture, art, and music. Abstract expressionist sculptor Mark di Suvero's "Beethoven's Quartet" sits tall on a vista. One of two pieces of di Suvero's work on the property, the suspended, melodic sculpture (rubber mallets are provided so visitors and chime the structure) is almost as surreal as the panoramic views of the Beartooth and the Crazy Mountain ranges. Spain's Ensamble Studio erected two sculptures ("Beartooth Portal" and "Inverted") that feel unearthed from the seafloor — huge concrete structures teetering on the rolling plains. Tucked in the lowlands of the property, nomadic-looking architectural structures by NYC artist Stephen Talasnik frame the landscape. Down in the river valley, twisting willow branches harvested from the area overtake dreamscape artist Patrick Dougherty's replica frontier-period schoolhouse, aptly named "Daydreams."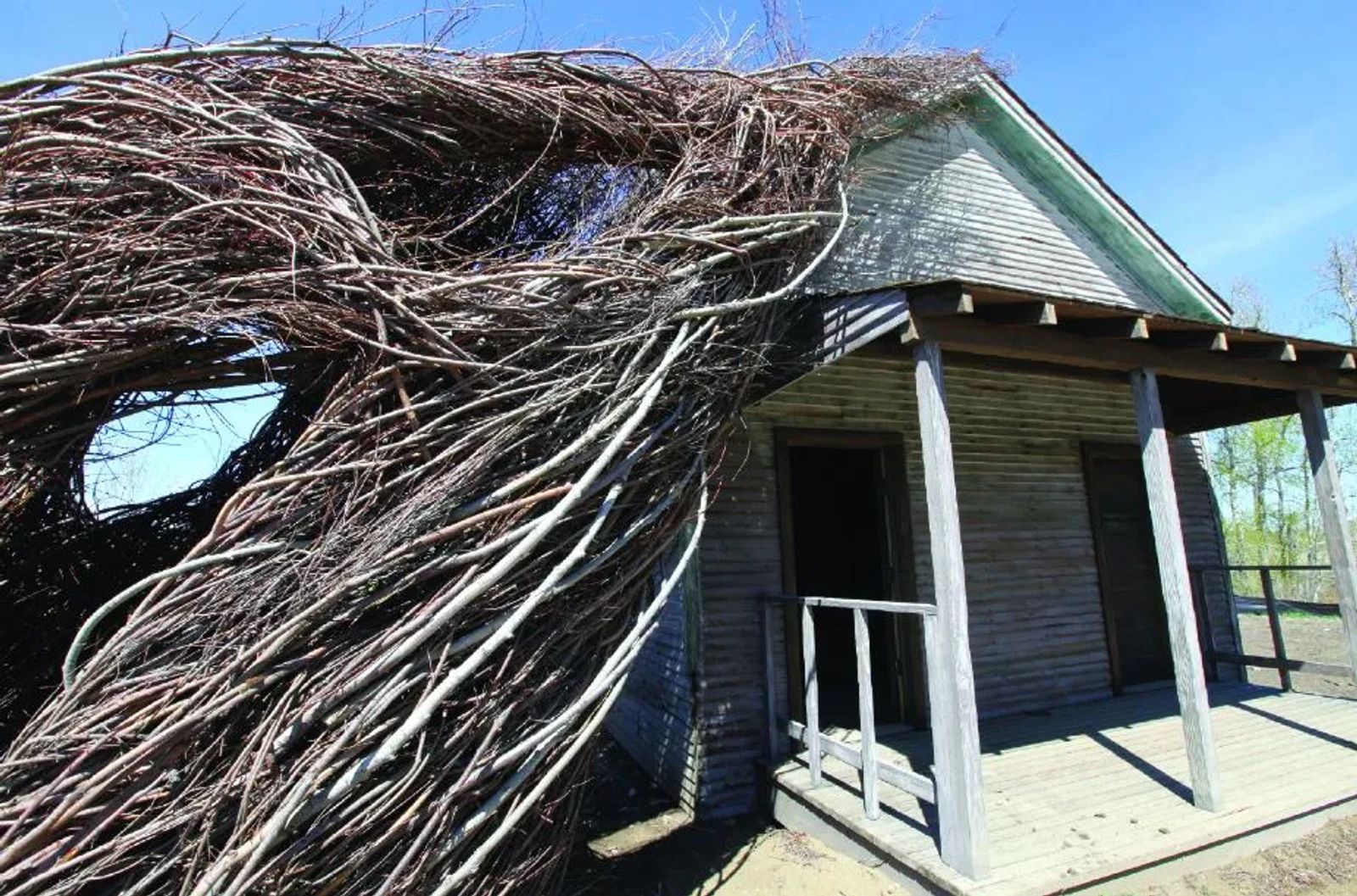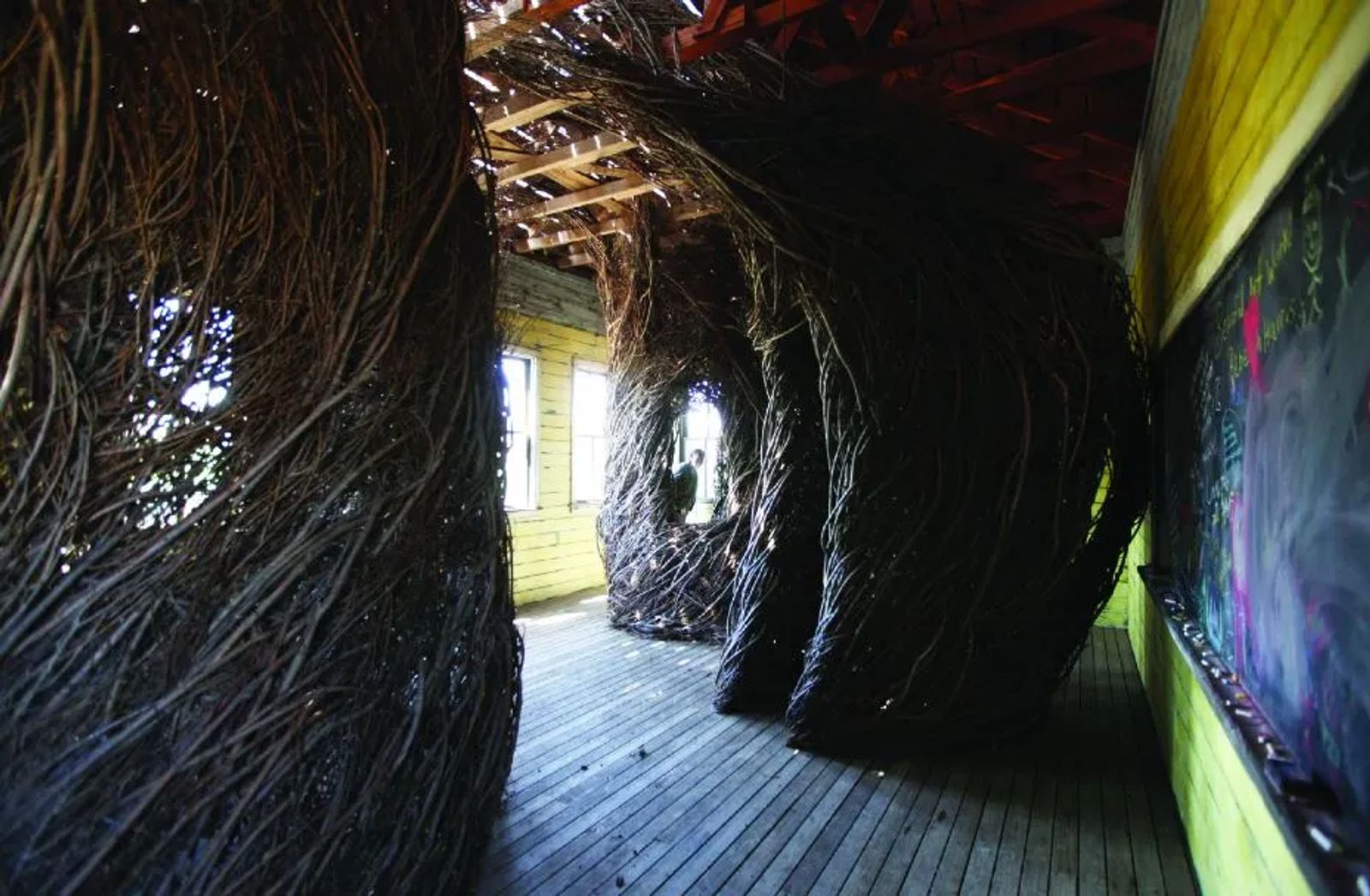 Three performance spaces also occupy the land. Domo, reaching nearly 100 feet long and 16 feet high, is a monolithic feat of concrete and engineering. Designed to appear as though it is hovering on the land, this structure is acoustically matched to the outdoor space and will play host to many of the organization's live concerts. Created especially for Tippet Rise, Domo is one of three structures co-created by Antón García-Abril and Débora Mesa, principals of Ensamble Studio. The music of García-Abril's father, a well-known musical composer, will be performed this summer at Domo, bringing together the father and son's work in a serendipitous way.
Tiara Acoustic Shell, designed for up to 100 audience members, acts like a band shell without walls. This wooden, moveable structure reflects sound from the corners, swirling it above the listener's head.
The Olivier Barn, a third and main performance space, has been named one of the eight structures in the world to look out for in 2016 by architectural critic Jonathan Glancey for the BBC. Unassuming, the structure appears from the exterior to be a simple barn nestled in the property's valley. Alongside it runs a small stream lined with aspens, cottonwoods, and waving grasses.
Inspired by the intimate performance spaces where composers like Haydn and Bach would premier their compositions, the barn is one-of-a-kind. The pitched roof creates an elevated, ethereal sound, and the barn's humble nature creates an informal space that enables powerful, direct musical experiences between audience members and performers, according to Alban Bassuet, Tippet Rise Director. Bassuet led the barn's design and crafted the acoustics of the performance space in collaboration with Arup engineering (structural designers of the Sydney Opera House) and architect Laura Viklund of Wyoming's Gunnstock Timber Framing.
"It's not just your common barn," Bassuet says. Architecturally, the rustic exterior of the barn blends into the landscape with rusted tones and a shape that elicits a comfortable, familiar essence. Inside, the barn's monochromatic walls—composed of clear larch—resonate warmth. Each board was selected for its lines and an absence of knots, which creates a minimal, undisturbed feeling.
Though the space will be filled with music, what happens below is the grand show. Designed to operate entirely off the land, the building is being built to achieve LEED Platinum certification. A solar panel field captures energy while a holding tank underneath collects water from snowmelt for property use and irrigation. A geothermal heating and cooling system uses the earth to regulate the building's temperature while also keeping the performance space silent for recording and listening purposes. No gears, no noise. Such silence is platinum.
"The Olivier Music Barn, down to the micron, is designed to be the perfect performance space," says O'Riley, who organized the inaugural season. Many of the season's pieces were selected for their resonance in outdoor environments.
A prolific recording artist, O'Riley has performed as a soloist with virtually all of the major American orchestras and has performed recitals to audiences around the world. He's also host to NPR's From The Top, which introduces the next generation of classical-music stars to almost a million listeners each week. Friends with Tippet Rise Founders Cathy and Peter for decades, he and Peter both studied piano with Russell Sherman at the New England Conservatory of Music.
O'Riley, who has traveled extensively in Montana, says his attraction to Montana is part landscape, part generosity of sprit. "Montana has maintained that sense of wide open spaces and differences of landscape, from mountains to plains," he says. "There is a really enthusiastic audience in Montana. There is a lot of joy and life and art and music in Montana."
Sarah Bird, Tippet Rise's Creative Producer, is working on filmmaking and production of concerts across the summer. In trying to communicate the beauty and the grandeur of this space, Bird brought the visuals down to a more human scale. In her films, many of which can been seen on Tippetrise.org, Bird scales the beauty and vastness with human interaction, adding the feeling of such a place with the texture of the trees, a walk through the grass, or a hand on a sculpture to give it scale.
"I wanted to bring the human experience into the experience of landscape and culture," Bird says. "Landscape feeds the soul in the same way that the arts can."
Tickets for the 2016 season were priced modestly at $10. Montana patrons—majorly from Billings, Red Lodge, Absarokee, and surrounding communities—bought up tickets for the 2016 season quickly. Within weeks, tickets were sold out to all performances in the seven-week classical music season, beginning June 17.
"We want Montanans to embrace us and come," says O'Riley. "We are trying to make this an inevitable part of the Montanan landscape and earn our place in the state."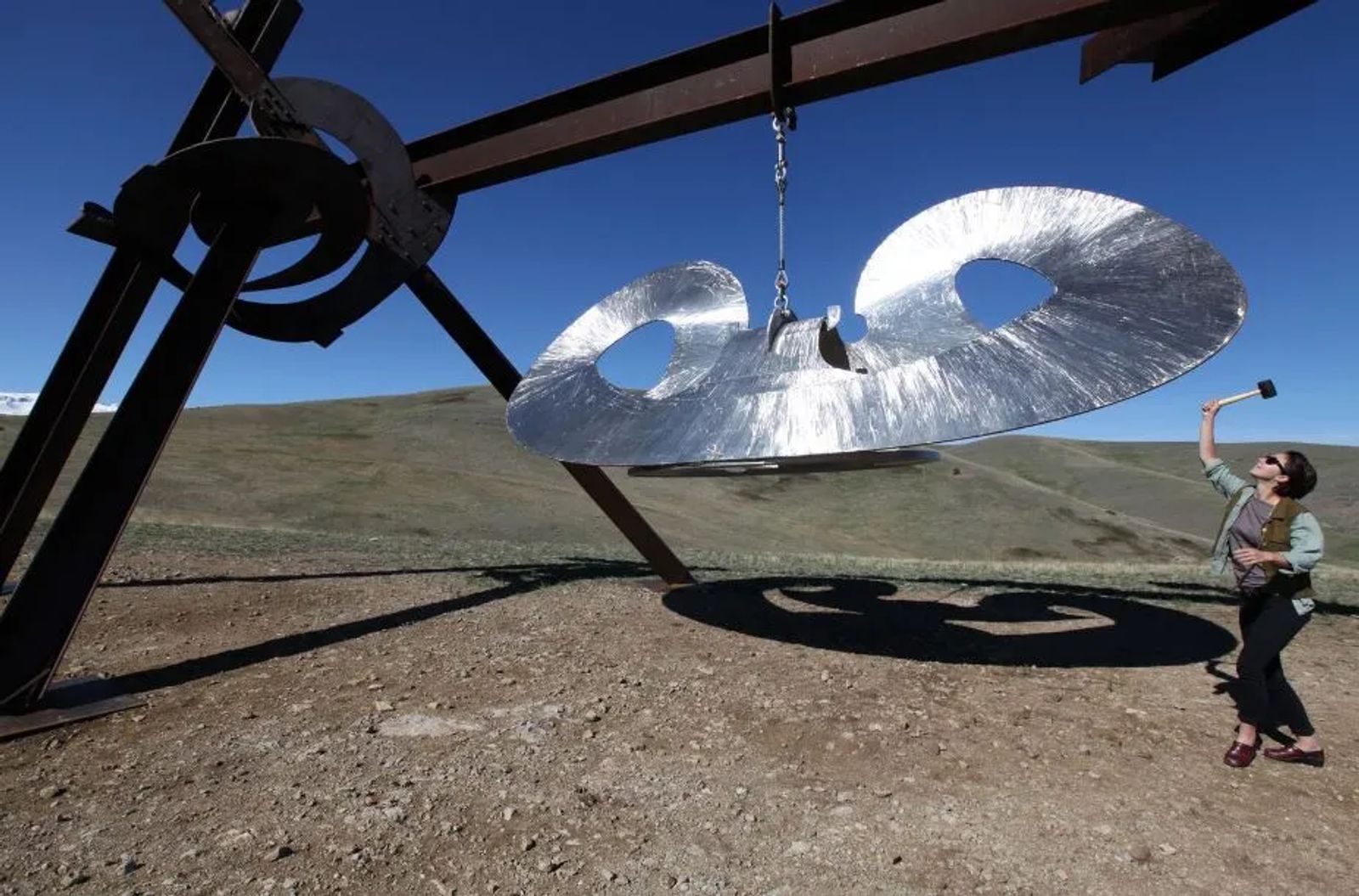 HOW TO GET THERE
Tippet Rise to open in June
The public is invited to tour the property when it officially opens, starting June 17. Tippet Rise is located at 96 South Grove Creek Road in Fishtail, MT and will be open Friday, Saturday and Sunday from 10 a.m. – 6 p.m. For more information, visit Tippetrise.org.