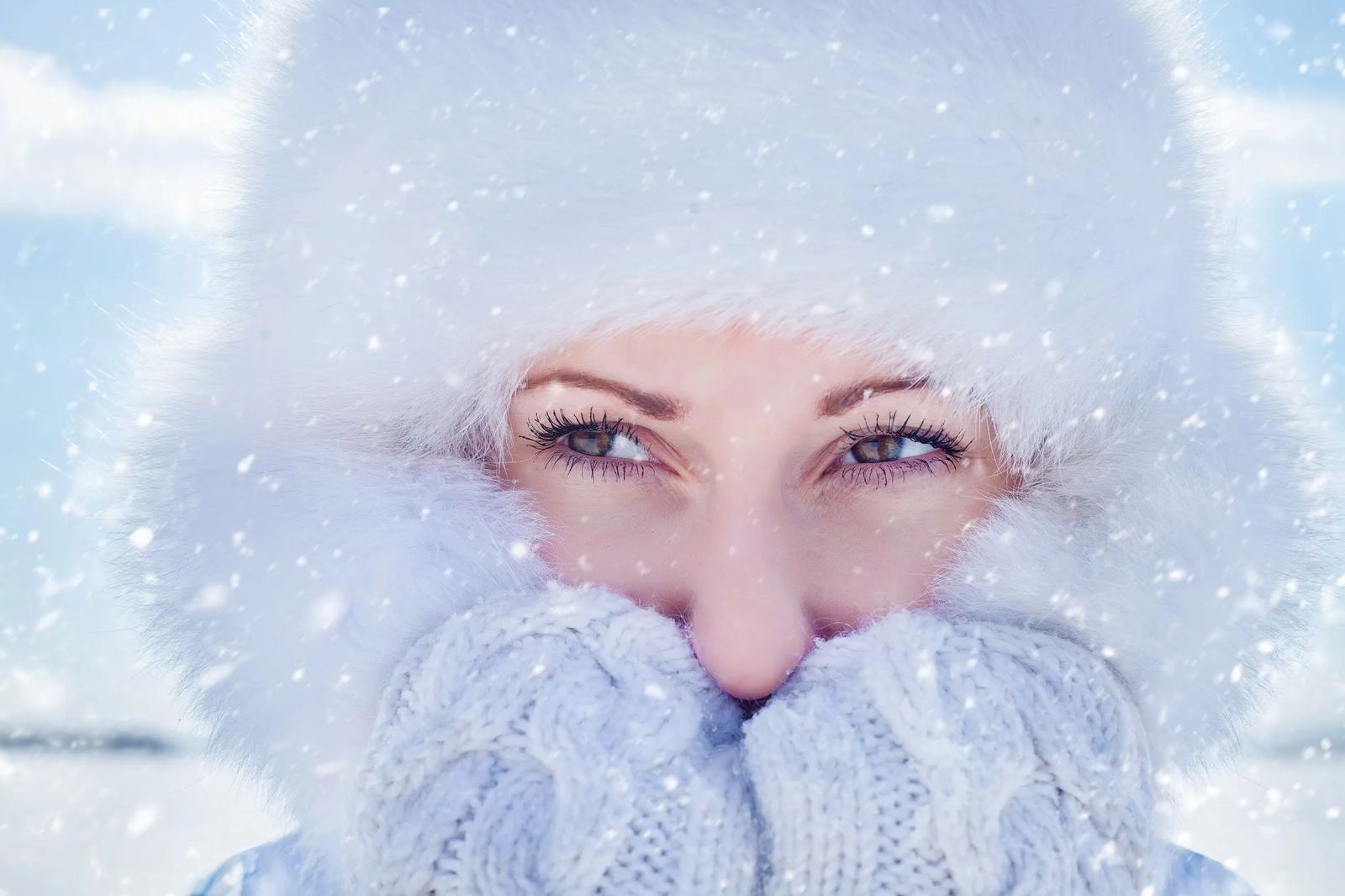 A Natural Line of Defense
Helping your skin, hair and nails battle the elements

When the chill of winter delivers its sting, you don't have to just cross off the days on the calendar, knowing you'll suffer dry skin, brittle nails and damaged hair. If you ask some of the natural beauty experts, there are ingredients born from nature that are just ready and waiting to act as a winter defense for your body. From oils and creams to supplements that nourish from the inside out, we've got their top picks to battle the elements.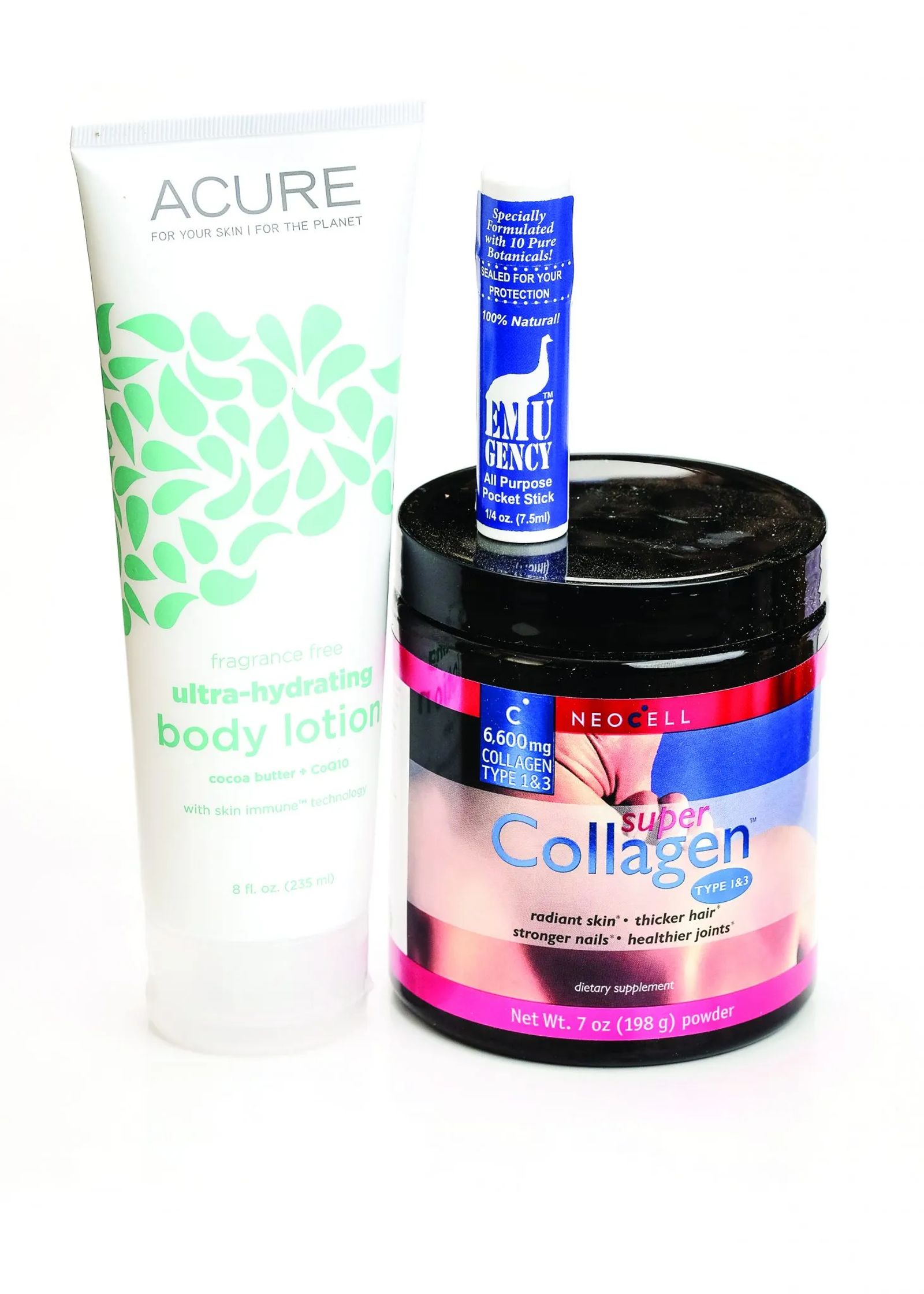 FOR THE BODY
Acure Ultra-hydrating Body Lotion
With a mix of cocoa butter, olive oil and CoQ10, this organic lotion rescues rough skin and gets rid of the flaky dryness. If you ask Amanda Alldridge, Health and Beauty Manager at Natural Grocers, this is not only a good body lotion but is wonderful on your face. CoQ10, Amanda says, is wonderful for putting beneficial bacteria back into your skin. Mix in some Rosehip Seed Oil for a little extra something special from the anti-aging department. $9.49 at Natural Grocers.  
Emu-Gency
Once you experience the healing power of this potent stick, packed with Emu oil, you won't want to leave home without it. Pure Montana emu oil infuses herbs and other nutrients back into your skin to relieve chapped skin, rashes, even bug bites and wounds. Simply flip the cap and rub on the affected area for instant relief. Small enough to tuck in a pocket or purse. $7.16 at Mary's Health Foods.
NeoCell Super Collagen
If radiant skin, thicker hair, stronger nails and healthier joints are dreams of yours, then this super collagen supplement might be the answer. If you ask Michael Ray, Natural Living Manager at Lucky's Market, it's a product that nourishes skin and delivers anti-aging benefits from the inside out. It's specially formulated collagen formula is designed to spark growth of new collagen fibers reducing signs of aging and helping your connective tissues as well. $19.99 at Lucky's Market.

FOR YOUR HAIR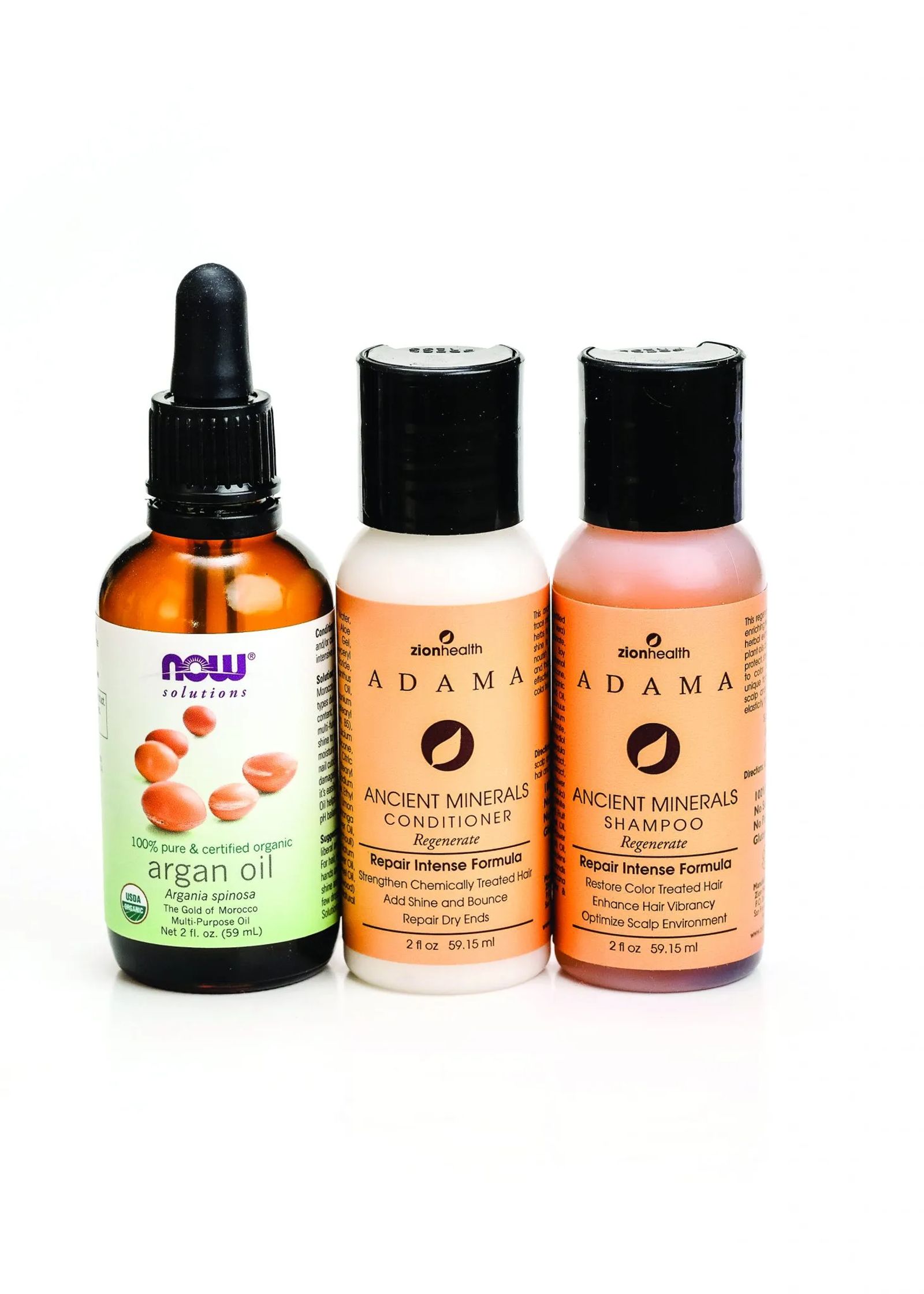 Now Solutions 100% Pure Argan Oil
Say goodbye to dry hair, scalp, skin and nails with this intensive moisture renewal. Moroccan Argan Oil is rich in fatty acids which is easily absorbed to soothe irritated skin and maintain a healthy skin pH balance. Put a few drops in your shampoo or on the tips of your hair after styling to protect those ends from damage. $13.49 at Natural Grocers.  
Adama Ancient Minerals Regenerate Shampoo & Conditioner
With enriching trace minerals and herbal extracts of Chamomile, Jojoba plant oils and Geranium flowers, this dynamic duo helps to protect, strengthen, and nourish the scalp and restore natural shine and elasticity to over-stressed hair. $17.99 for 16-ounce shampoo, $20.69 for 16-ounce conditioner at Mary's Health Foods.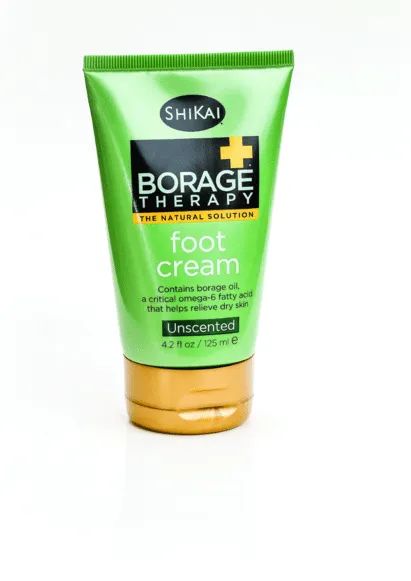 FOR YOUR FEET
ShiKai Borage Therapy Foot Cream
With therapeutic levels of borage oil packed inside this little tube, it works overtime to heal dry cracked hands and heels by delivering essential fatty acids back into the skin. Amanda Alldridge of Natural Grocers says to begin the healing, apply this cream to your feet at night, cover with socks to seal in the moisture and let it work its magic while you sleep. $9.79 at Natural Grocers.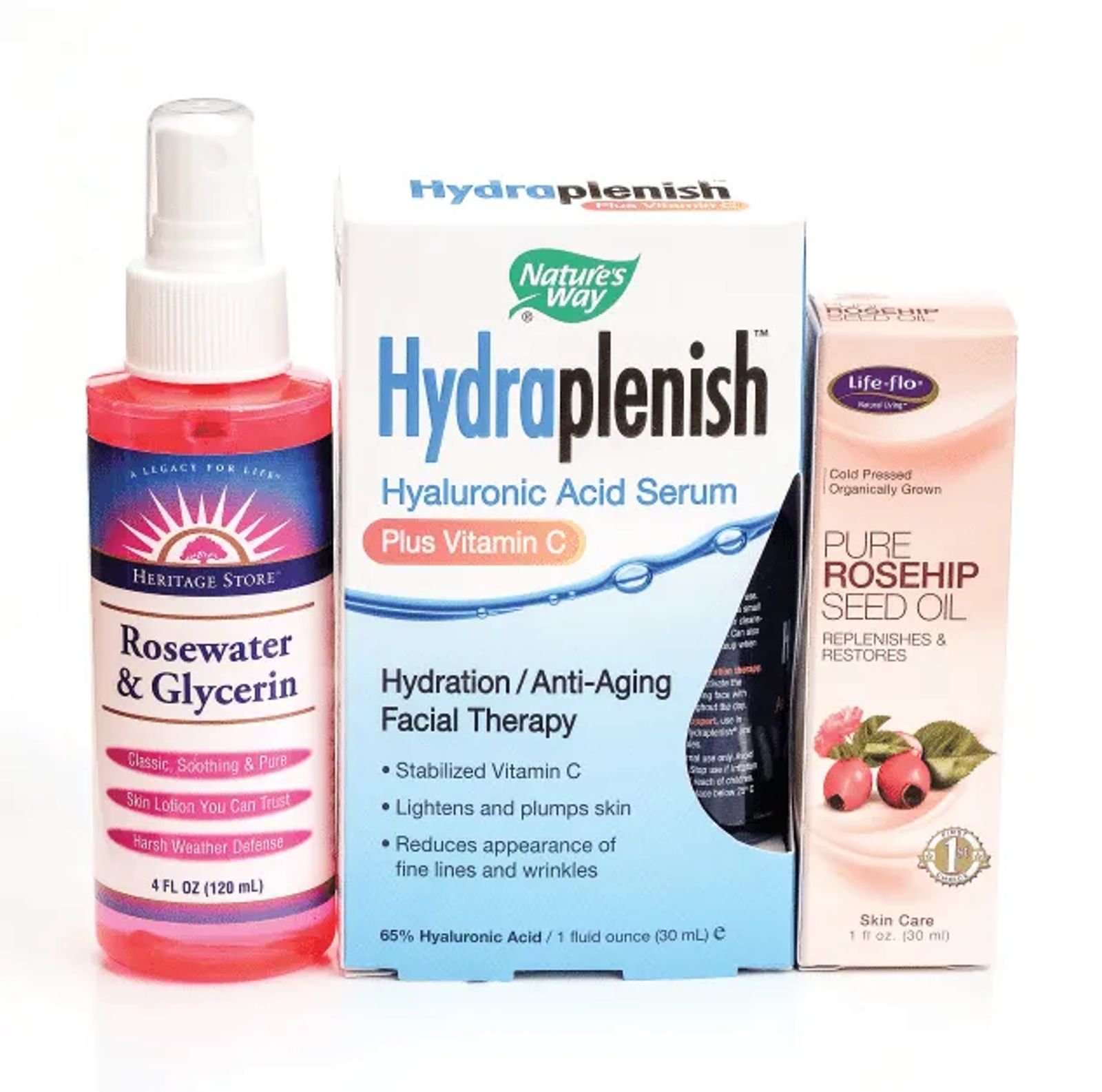 FOR YOUR FACE
Life-Flo Organic Pure Rosehip Seed Oil
Say goodbye to sun-exposed and aging skin. A few drops a day of Pure Rosehip Seed Oil massaged into the face pumps up your skin thanks to natural retinol acid (Vitamin A). This rich, amber colored oil is a sought after ingredient to help replenish and restore skin. Add this powerful oil directly to your moisturizer for a little extra moisturizing boost. $6.49 at Natural Grocers.
Nature's Way Hydraplenish Hyaluronic Acid Serum Plus Vitamin C
The bottle may be small, but Mary Bogar of Mary's Health Foods claims it is mighty in its protection for your skin. With a unique form of Vitamin C, it delivers anti-aging benefits with a visibly brighter complexion, and a collagen booster to diminish fine lines and firm up facial contours. In addition to the cosmetic benefits, the ingredients provide a barrier that helps keep moisture in and airborne irritants out. Mention YVW for the $31.49 price special (regularly $41.99) at Mary's Health Foods.
Heritage Store Rosewater & Glycerin Spray
This old fashioned skin protectant is made from pure rosewater providing a sweet-smelling harsh weather defense. Not only does it nourish skin, you can spray it on your face to set your makeup and provide a healthy glow. Spritz dry hair as well for a quick moisture boost. $6.97 at Lucky's Market.