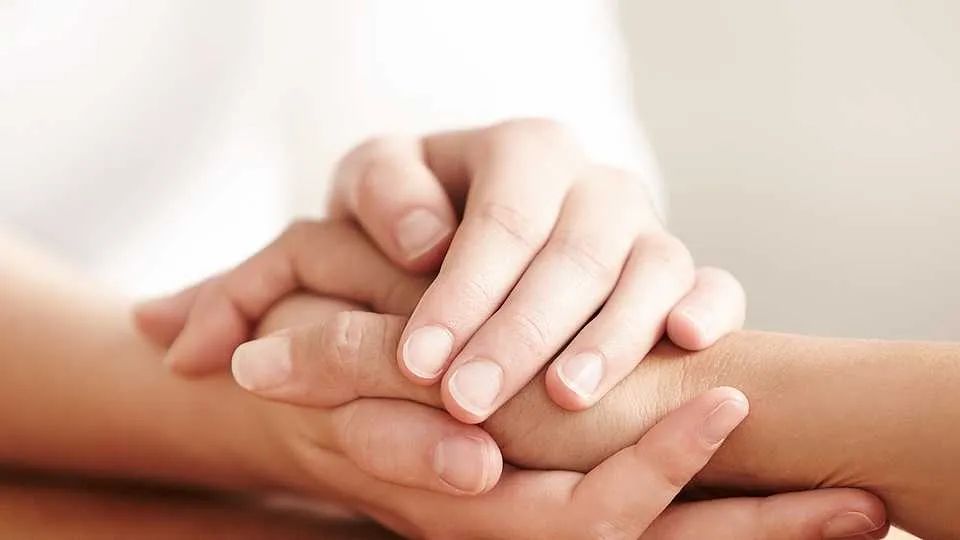 A Part-Time Job in Love
The toll family caregiving can take
It may have been upwards of four decades ago, but Kathie Burke still vividly remembers getting the panicked call from emergency workers. Her grandfather, Charlie, had become disoriented and instead of backing his truck out of the garage, he hit the gas, sending the half-ton vehicle careening through the garage wall and then plunging 10 feet down into the alley below. Her grandfather suffered a gash on his chin, which brought on even more confusion.
Kathie was the closest relative within nearly 1,000 miles. She was attending college 25 miles down the road from her grandparents. Instead of living as a normal 21-year-old student, she was a caregiver, juggling school with doctor's appointments, visits to check on their welfare, and spending time organizing their pill bottles.
For Kathie, It was just another day in the life of a caregiver. It's a routine that 118,000 Montanans live each day, helping to serve the needs of a family member who needs assistance in life.
It didn't take Kathie long to realize that what she was dealing with was more than just senior forgetfulness. "At the time, they didn't have much of a diagnosis, but it was dementia," she says. "God knows when you have someone with dementia, it gives you all kinds of opportunities to work on the virtue of patience. I think God had that in mind for me."
Over the years, Kathie would watch both of her maternal grandparents succumb to dementia. Her maternal great-grandmother suffered, as did her own mother. On her father's side of the family, her father, her aunt and two uncles suffered from dementia as well.
"I think one of the saddest things is the fact that we don't know what the cause is, so we have no effective treatment," Kathie says. "There have been studies done to try to give ourselves a better bet. These odds and risk factors are very scary to me."
Thankfully, when Kathie began caring for her mom, she found comfort in a caregiver support group held at the Billings Clinic. It helped her cope. "Education is the key to everything," Kathie says. "Not knowing is a kind of a purgatory. Even when you get a diagnosis that is bad, at least you know what it is and you can plan ahead."
For the past six years, Ramona Bruckner has led the caregiver support group that Kathie attends. Many times, she sees the burnout in the eyes of those who walk through the door.
"What are you going to do if it is your parents, your spouse or your child?" Bruckner says. "We try to provide support."
It's the reason why Bruckner says she loves welcoming newcomers to let them know that this is a safe place for them to learn and vent their emotions. For a little more than an hour a month, caregivers can connect, develop relationships and grab each other's phone numbers so they can have coffee or talk if they need a listening ear. Bruckner says once the meeting gets rolling, this group is big on sharing resources and education.
"They know right away that there are people with them in their struggle," Bruckner says.
Bruckner says she makes sure caregivers not only understand complex issues like advanced directives but more common-sense hardships like setting boundaries.
"It goes from setting boundaries to saying, 'Can we have someone come in to give respite care every now and then?' What does that caregiver need to feed their soul? What gives them life and how do they go about getting it?" Bruckner says.
When it comes to preventing caregiver burnout, Bruckner says self-care is huge. "We have had caregivers who haven't been to the doctor in years because they had no one to take care of the person they were caring for so that they could make an appointment to take care of their own health," she says.
Kathie Burke knows firsthand how burnout takes a toll.
"I started forgetting things. That really scared me. I thought, 'Am I getting dementia, too?'" she says. After getting an assessment on herself, the doctor came back with the best possible news. Kathie says, "The doctor said to me, 'Yours is stress related.'" She adds that forgetfulness wasn't the only side effect. "When you don't sleep, it throws off your metabolism. I gained weight. I developed high blood pressure." In time, she realized, "I think you need to take care of yourself before you can take care of your loved one." Faith and a good sense of humor helped her pull her life together.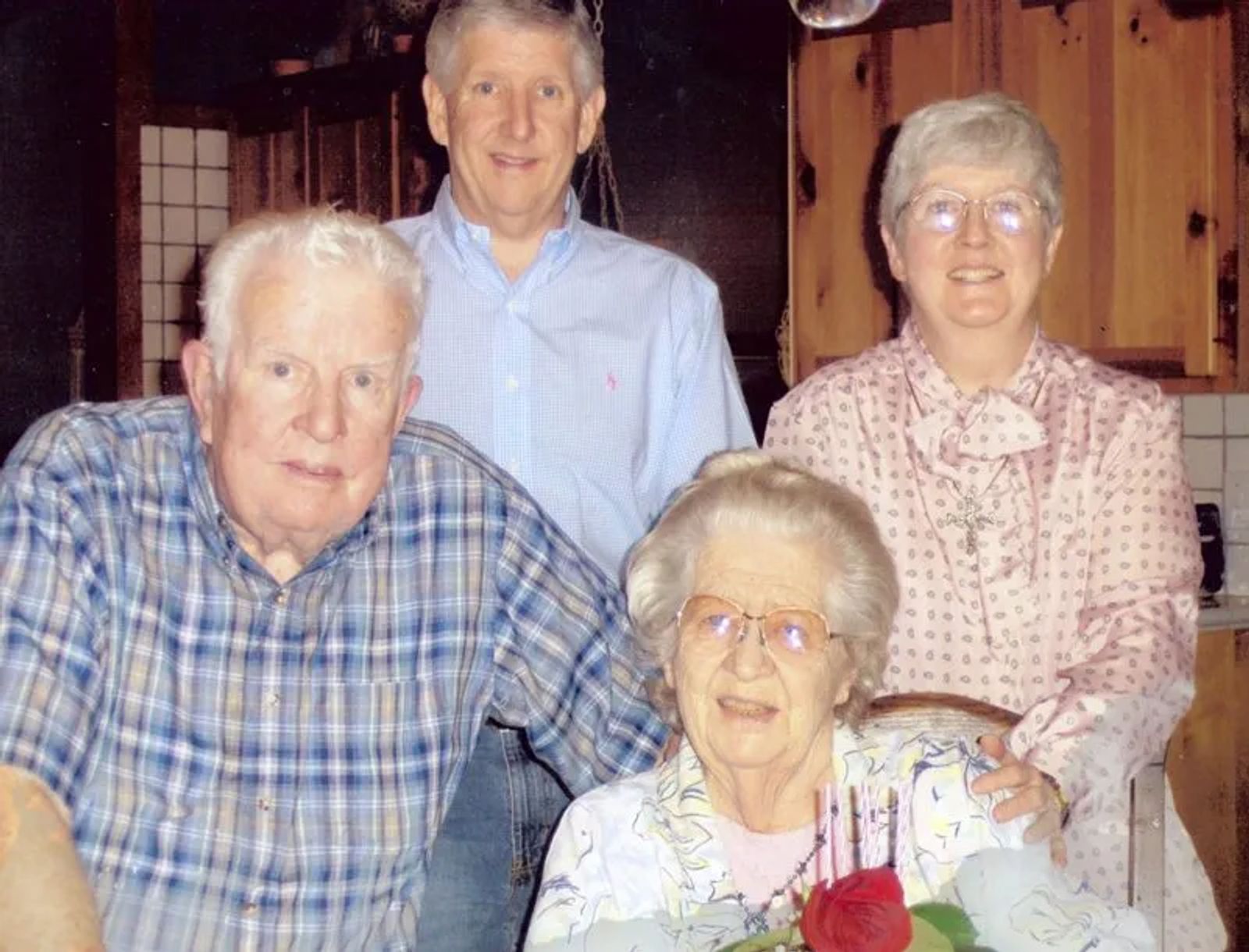 Even though her parents have been gone for upwards of five years, Kathie still attends the two main caregiver support groups held in Billings each month. After spending 14 years plus as a caregiver, "I feel responsible for sharing the knowledge that I have gained," she says. "A lot of the caregivers don't know where to turn."
It's also why she served on a state work group for Alzheimer's disease and related dementia. She's testified before U.S. Senate hearings and went to our state Capitol on advocacy day to help lawmakers understand the impact that caregiving has on the family.
"I'm still working several hours a week on this because it is really important," Kathie says. "That's how I can help carry on my mom's legacy." She urges caregivers not to be afraid to accept help from others and she's quick to share the resource guide put out by the Adult Resource Alliance as a tool for support. "They have a fantastic resource book that has all kinds of help listed, whether it is a listing of daycare assistance, to those businesses that can come into your house and help you clean or prepare meals or just give the caregiver a break," she says.
Through it all, she hopes by lending a hand she can prevent a little stress or heartache in someone else's life. Kathie says, "If I can save someone else from all the grief and the long, long, long learning curve that I had, everyone benefits."

HELP FOR CAREGIVERS
Finding support in the journey
While these meetings are considered the two main support groups in town, many assisted living and skilled nursing facilities have their own support group meetings that you can check out.
BILLINGS CLINIC CAREGIVERS SUPPORT
This group is exclusively for dementia caregivers. The meeting is held in the Billings Clinic Commons on the lower level in Room 1 from noon to 1 p.m. on the fourth Monday of every month.
ADULT RESOURCE ALLIANCE'S CARE TIME CAREGIVER SUPPORT GROUP
Join others at the Adult Resource Alliance at 1505 Ave. D in the second-floor meeting room the second Wednesday of every month from 1 to 2 p.m.
FOR ALZHEIMER'S CAREGIVERS
The Alzheimer's Association operates a 24-hour toll-free hotline staffed by trained professionals to provide counsel in difficult caregiving situations by calling 1-800-272-3900. You can also visit the organization's website at www.alz.org for more.

CAREGIVING 101
4 ways to prevent burnout
Don't be afraid to accept help to give you time to feed your soul doing things you enjoy
Check with organizations like the Adult Resource Alliance for resources that could provide help
Check in with a caregiver support group to build friendships and seek emotional support
Make sure you are keeping up with your own health