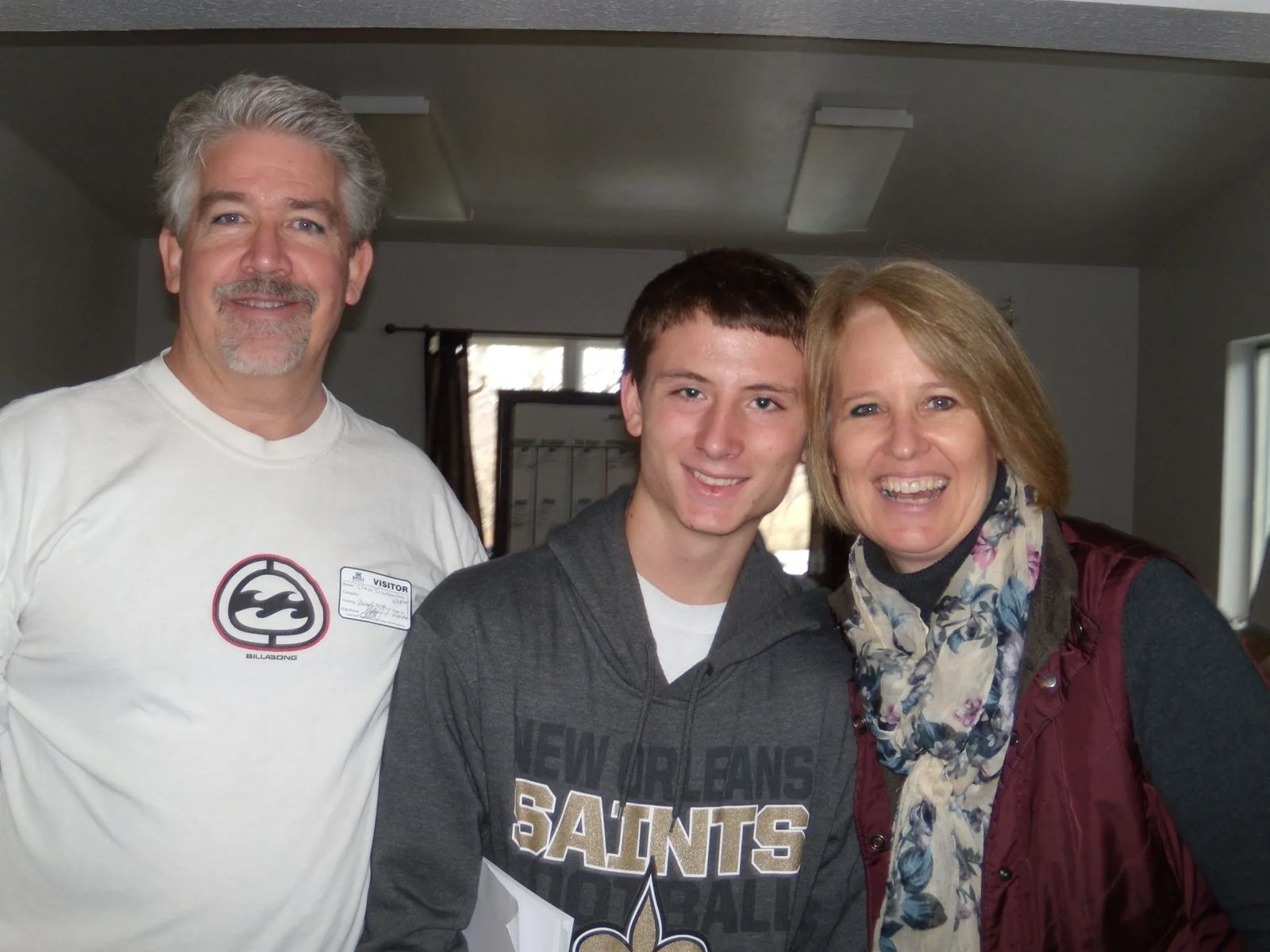 A Radical Change of Heart
Billings family shares the hope and healing behind fostering children
Ellyn Scansen will never forget the morning that she thought was just a routine Sunday trip to church. Instead, this day brought a twist of fate, one that forever changed her heart and the heart of her family.
"The whole story starts with this card," Ellyn says as she slides a black and white photo of a teenage boy across the table. "A woman that I didn't really know very well was coming toward me after church. I could tell that she was making a bee line for me. She told me she had a feeling that she needed to bring that card to me." The card was a Heart Gallery profile of 16-year-old Dasan Toney, one that shared his story in hopes that an adoptive family would come forward. At the time, Dasan had already been in and out of 17 different foster and group homes since he was pulled from his home with a backpack stuffed with his belongings at the age of 6.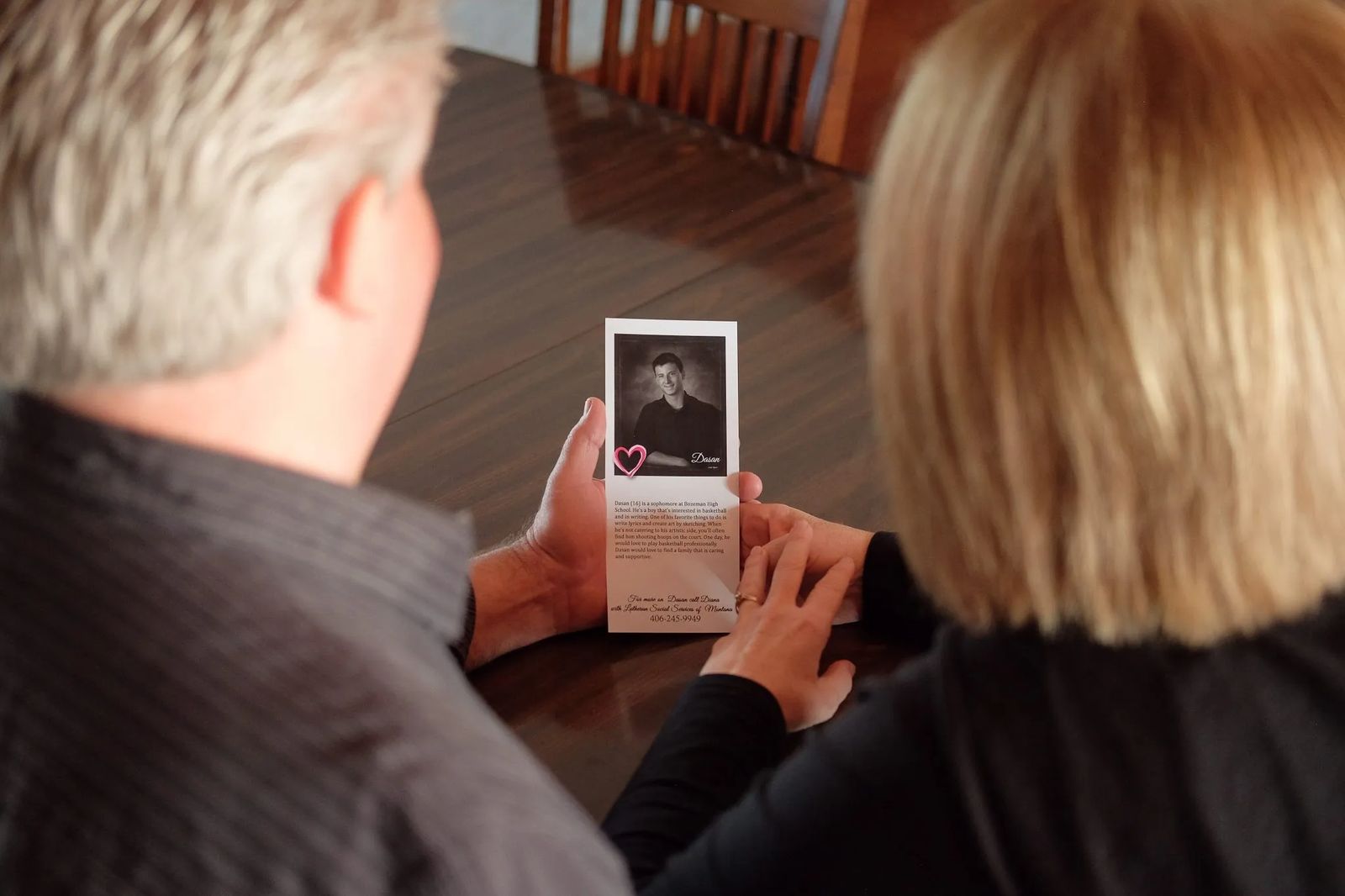 "The first thing I saw when she showed me the card was 'adoptive services.' I started to give her the card back, literally, saying, 'Our baby is graduating from high school this year. We're not interested in adopting.'" The Scansens already had four children ranging in age from 18 to 25. "She said to me, 'Well, wouldn't you be interested in praying for a forever family for Dasan?'" That, Ellyn says, she was able to do. As she made her way to the parking lot, feelings started to stir. "Before I even hit the car, I really felt like we were supposed to open our hearts to this kid. It was completely out of left field," Ellyn says. Her husband, Steve, chimes in, "I said, 'Are you crazy?'"
Not long before this chance meeting at church, Ellyn shares a vivid nightmare she had that woke her up in tears. "In this dream, there was this tiny toddler in full-on 'you are my mommy, pick me up' mode. The child was filthy and was underclad, wearing just a dirty diaper. I could tell that the child was supposed to be mine. I was physically sobbing, saying, 'God, I am so sorry! I didn't know I had another child!'" Ellyn starts to tear up as she shares, "It was totally bizarre. I had the exact same nightmare after I got this card. I felt like God was totally tapping on my shoulder, telling us, 'You do have another child.'"
It would take more than a year for the Scansen family to meet Dasan. He had several emotional breaks that landed him in different treatment facilities to target his anger. The Scansens witnessed additional delays just trying to take the mandatory foster/adoptive training. Despite the roadblocks, the Scansens never quit trying to connect with him.
"I had a love for this kid before I even met him," Ellyn says.
Eventually, Dasan's therapist allowed the Scansens to write to him and share a little bit about their family. When the young man realized there was a family who had been fighting for close to a year to bring him "home," he was given the opportunity to call Steve and Ellyn. "One of the sweetest things was after he talked to us for a while, I said to him, 'Do you have any questions for us?' He said, 'I hear you have a bed for me. Is that true?'" Ellyn shares.
Dasan moved in the day after Thanksgiving in 2014.  "It lasted nine days," Steve says. "He later said he was afraid of love. The sad thing is that kids who have been hurt see what they didn't have and not what they are getting." While the family experienced rough patches, Dasan would return for a little more than six weeks before his 18th birthday. Ellyn says during that time, incredible healing took place.
"His therapist saw the effects of us walking along with him. He said, 'I don't know what you guys are doing but something miraculous is taking place.'" Ellyn adds, "It was the first time in his life that he knew he was loved."
During the entire fostering process, Steve says it didn't take long for him and Ellyn to realize, "The whole process that we found ourselves in was almost desperate. We needed tools to help us."
Enter Child Bridge, a non-profit organization that was born in 2010 in Kalispell, Montana. This faith-based organization operates thanks to private donors, grants and church support to lend a hand to foster and adoptive families who need someone to help them through the rough patches. Child Bridge runs a monthly resource group in addition to operating a lending library to be that source of information for parents who are "learning on the job" about how to deal with kids who've suffered a trauma in their young lives.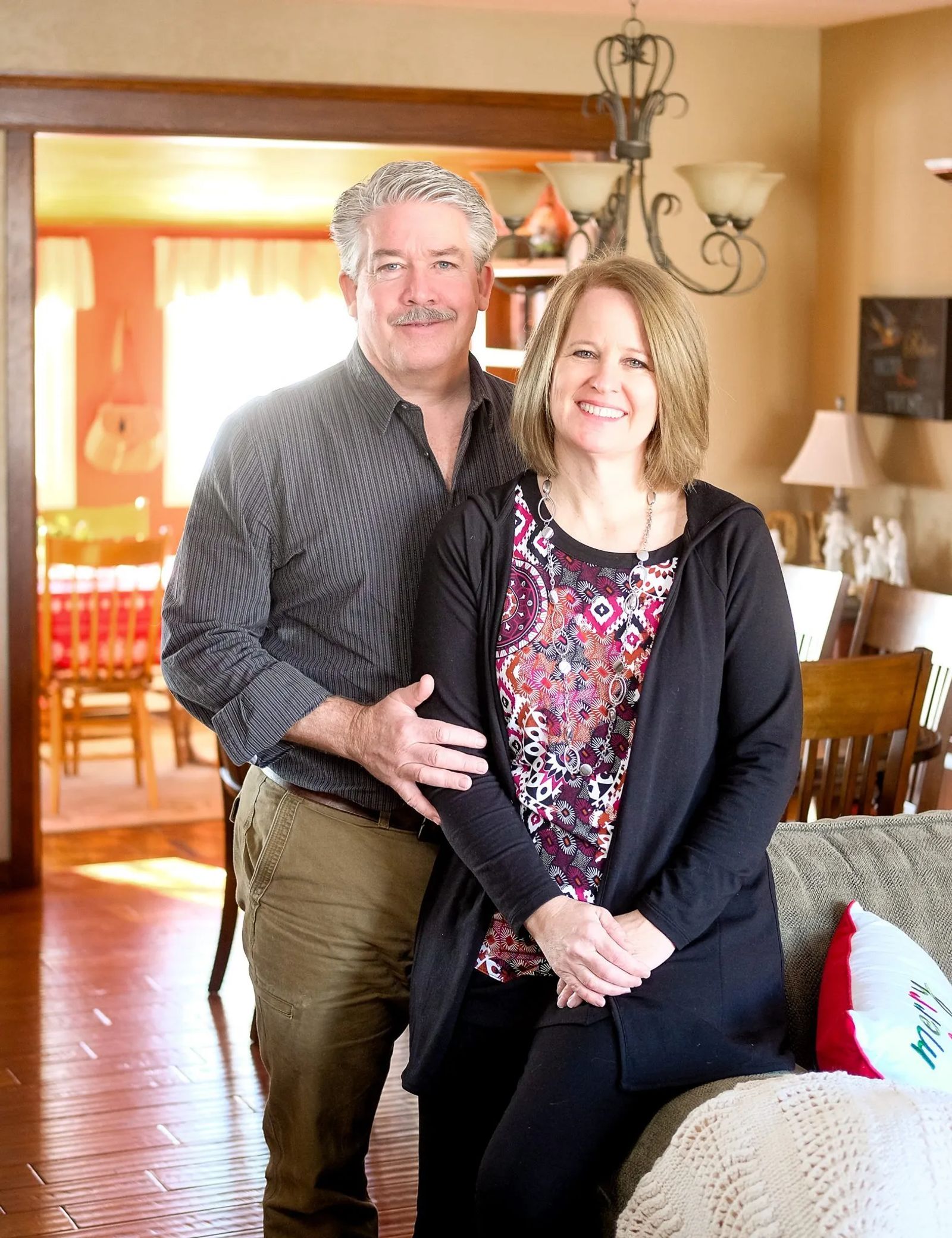 After taking this journey himself, in September of 2015 Steve walked into the relatively new role of Community Director of Child Bridge in Billings. The organization had just expanded here and Steve was looking forward to using his background in pastoral ministry to build bridges with local churches and help to recruit foster and adoptive families for these children in need.
"We get to enter into their broken world and be with them, validating what they are feeling," Steve says. "It's really to help these families prepare to hold these kids in a way that doesn't re-traumatize them." Steve says the reaction to having this kind of network of support has been, "One of the more fulfilling roles I've ever had." He says, "These families have told me, 'I wish I would have had these tools a long time ago because it actually would have helped in how we parent these kids." Steve believes only when families stop trying to change a child and instead accept them in love, "That's when the healing starts to happen."
In the two years that Child Bridge has been busy serving the Billings area, it's helped serve as the recruiting arm for the Department of Child and Family Services. While strides have been made, it's safe to say it is a bit of an uphill battle.
"There really is just a glut of need and the state doesn't have endless resources," Steve says. "What if I were to tell you that we had over 800 kids in Yellowstone County who are in foster care right now and we have 140-some families who are doing foster care now, not including kinship placement?" Steve adds, "That still leaves a lot of temporary homes that are needed, even for these tiny little windows of time while kin is found or while these families are healed."
The whole concept of collaboration and partnership with the state appears to be working. Statewide, Child Bridge has helped place 110 children in the last year alone. In Yellowstone County, 49 children were placed with Child Bridge families in 2016 and most of those connections have been made in the last six months. Steve Scansen calls the statistics both beautiful and phenomenal. He says, "Happy and supported foster families are recruiting other families." And, Steve says, these families are learning a very powerful lesson. He says, "What if we could really learn to accept one another where we are and that we could realize that external pressure can't change a heart, only the belief that we are really loved can change us."
Dason is living proof that love heals. Today, at 19 he's beginning a new adult chapter in life.
"It's been a pretty long stretch of not being able to trust," he says. "I had been moving from one foster placement to another and so, after having one for so long and then moving on to another, it was really difficult." It was only after he met the Scansens that he realized he was indeed worthy of love.  "I know they really care about me and love me in their hearts and want what's best for me."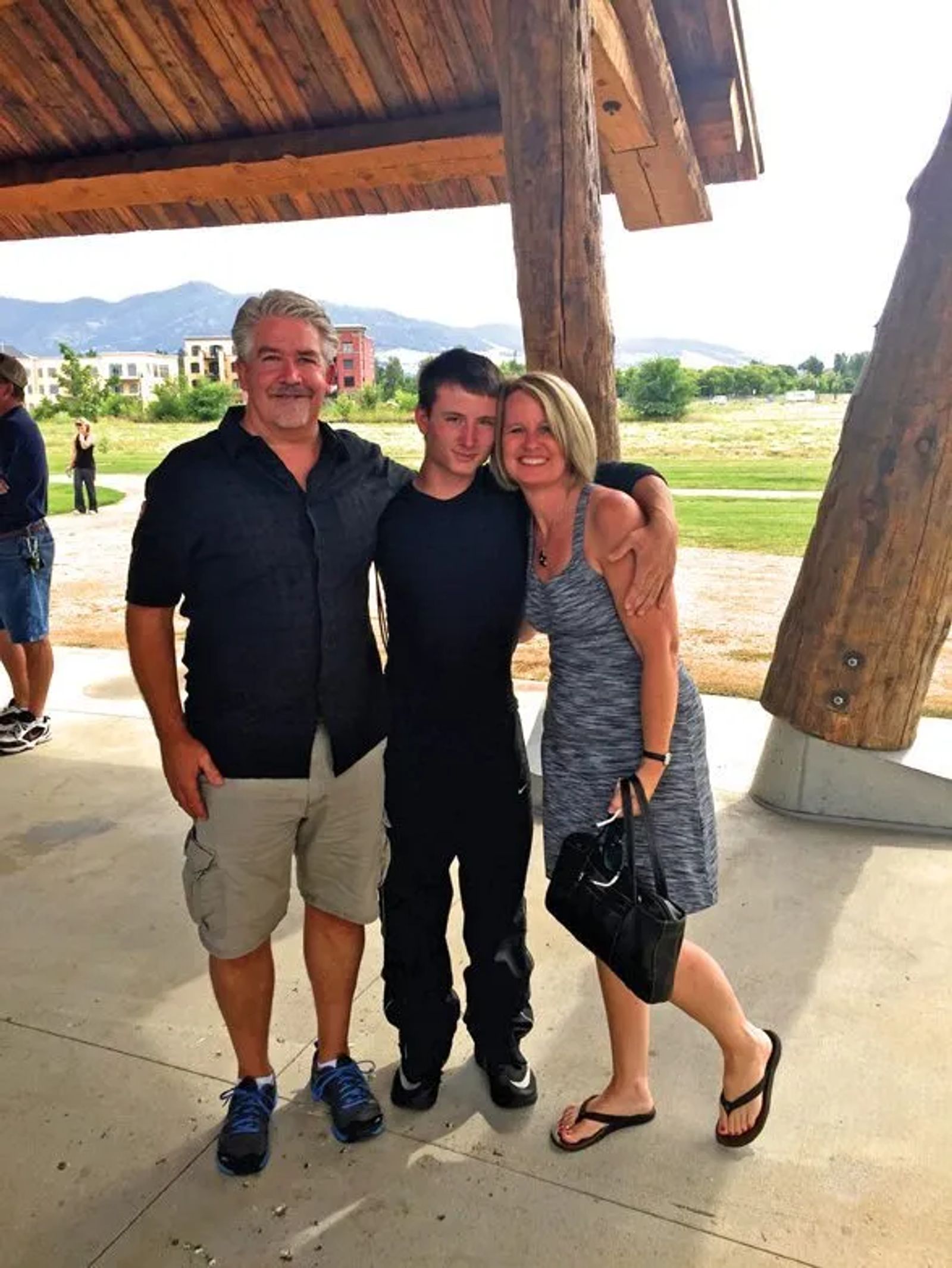 He's now enrolled in Information Technology classes at Missoula College, the two-year associate program through the University of Montana. "Healing has taken a lot of years for me," he says. "I can't say I'm done, because there will always be things that come up in life. Steve and Ellyn showed that consistency and that they cared for me enough to make sure my future is stable."
Smiling with pride, Ellyn says, "Dasan has so many beautiful characteristics. He's generous. He's compassionate. He's artistic. We could see the fingerprints of God on him."
And, if you ask the Scansens, God was very alive on every part of this journey. Hearts were softened and opened to adoption. Love began to conquer the pain of the past. It brought Steve a new career, one that is now reaching into the community to change even more lives. Steve says it's pretty unbelievable the chain reaction that was sparked after church a few years ago. "We had an open home, we had room in our home and room in our heart. We thought we would offer Dasan something. Well, that was true but we got way more than we ever gave." Steve smiles, shakes his head and adds, "Our lives have been pretty radically changed by this experience."
TO LEARN MORE ABOUT CHILD BRIDGE PROGRAMS, call Steve Scansen at (406) 545-8556, email at sscansen@childbridgemontana.org.
CARE FOR CHILDREN NOW, NOT LATER
The hard truth about kids aging out of the foster care system
Within three years, 1 in 4 will experience homelessness
50% will be unemployed
71% of women will become single mothers
77% of men will be arrested
Fewer than 50% will receive a high school diploma