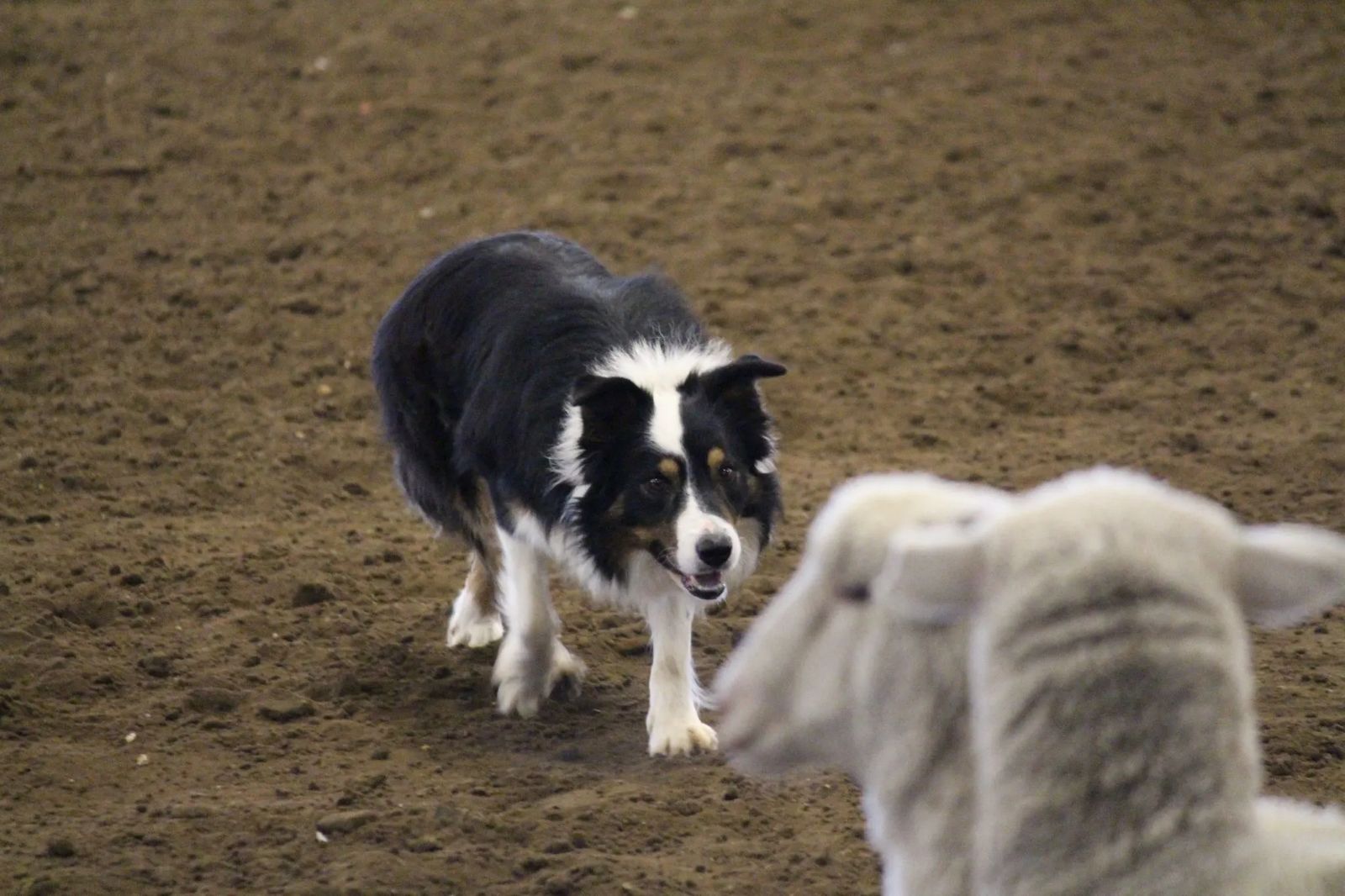 A Rancher's Best Friend
Stock dogs' earned place in the changing landscape of agriculture
The Border collie's shoulder twitches ever so slightly with anticipation as it lowers its front legs in a stealthy crouch. The dog's eyes simultaneously shift back and forth almost undetectably as he watches intensely to catch what seems to be a trivial movement by his handler. To a working dog, each command is being calculated for the job ahead. The handler calls, "Come bye," in a single steady tone. The dog bursts into an electrifying pursuit. The working dog jets around the side of the cattle herd keeping his knowledgeable distance. He's already got his sights set on the herd's lead animal. The handler may signal with another slight hand movement, a whistle, a wave of an arm or with a reassuring voice command. It sparks the dance between the dog, the rancher and the herd, becoming one fluid working partnership which has been relied upon for centuries to assist shepherds and ranchers in carrying on their agricultural heritages.
"A good dog is worth two to four good men depending on the size of stock you're working," says Bill Mytton of Burradoo Ranch in Absarokee.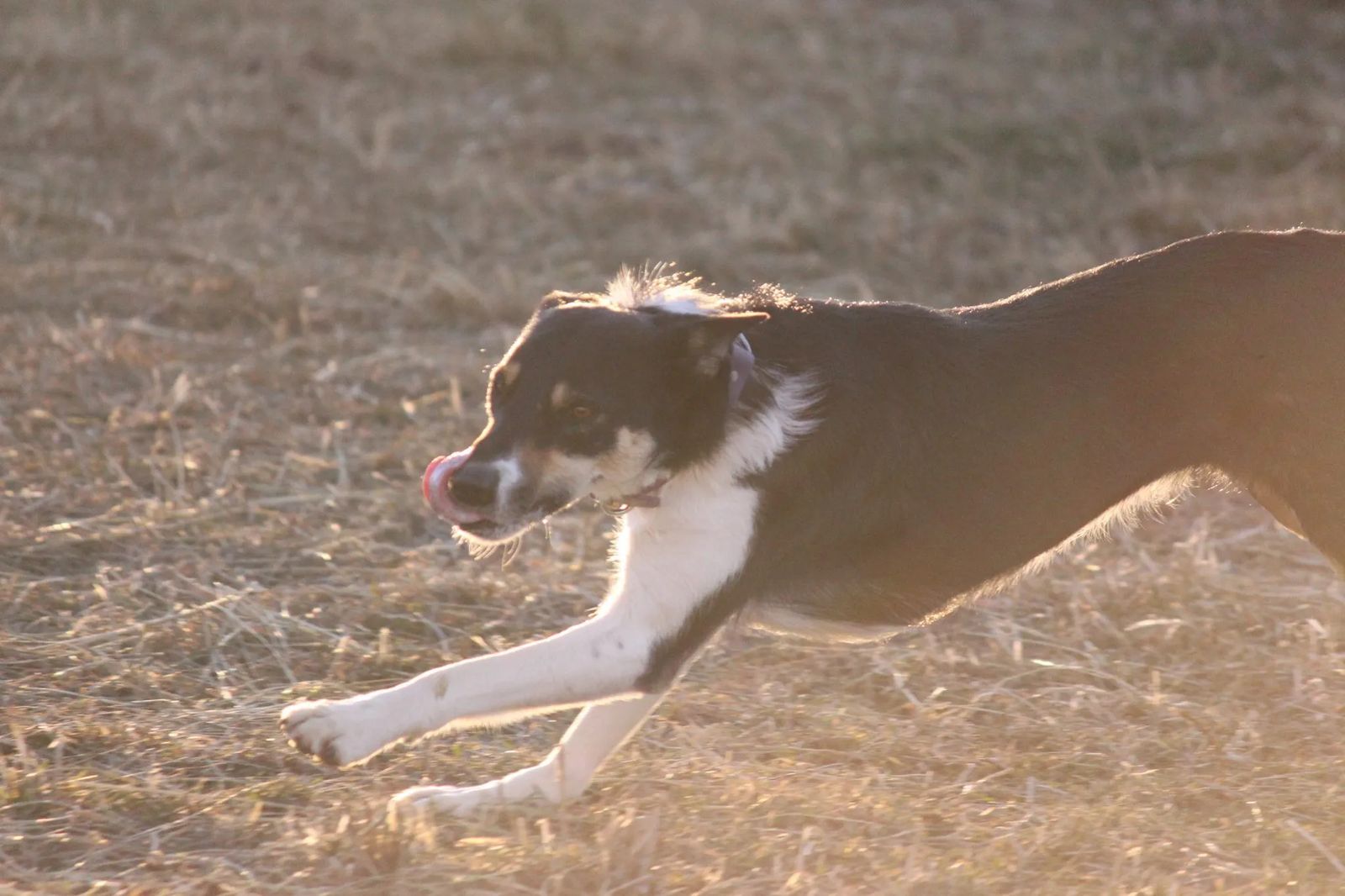 Some stock dogs are headers with a strong eye. Others are healers and rush with a driving force.  Each one does its job and is an instrumental tool for the sustainability of working ranches in the West. "We run about 1,000 sheep in the summer, and have to pen them every night because of predators. Using our dogs takes my wife and me minutes. If we did it alone, it would take us hours." Bill and his wife Janice have been breeding Australian Kelpies for more than 25 years. "We have 15 working dogs. We don't use them all at one time, but they're all ready to work, completely socialized, and know how to handle any livestock."
The working landscape of agriculture has changed over the years. With the changing face of the workforce and the transition to smaller parcels, these dogs have earned their treasured spot on ranches far and wide. "It's hard to find good help, and long-term help," says Charles Jarrard. Charles and his wife Allison live in Kaycee, Wyoming, and have been raising and training Border collies for more than 20 years.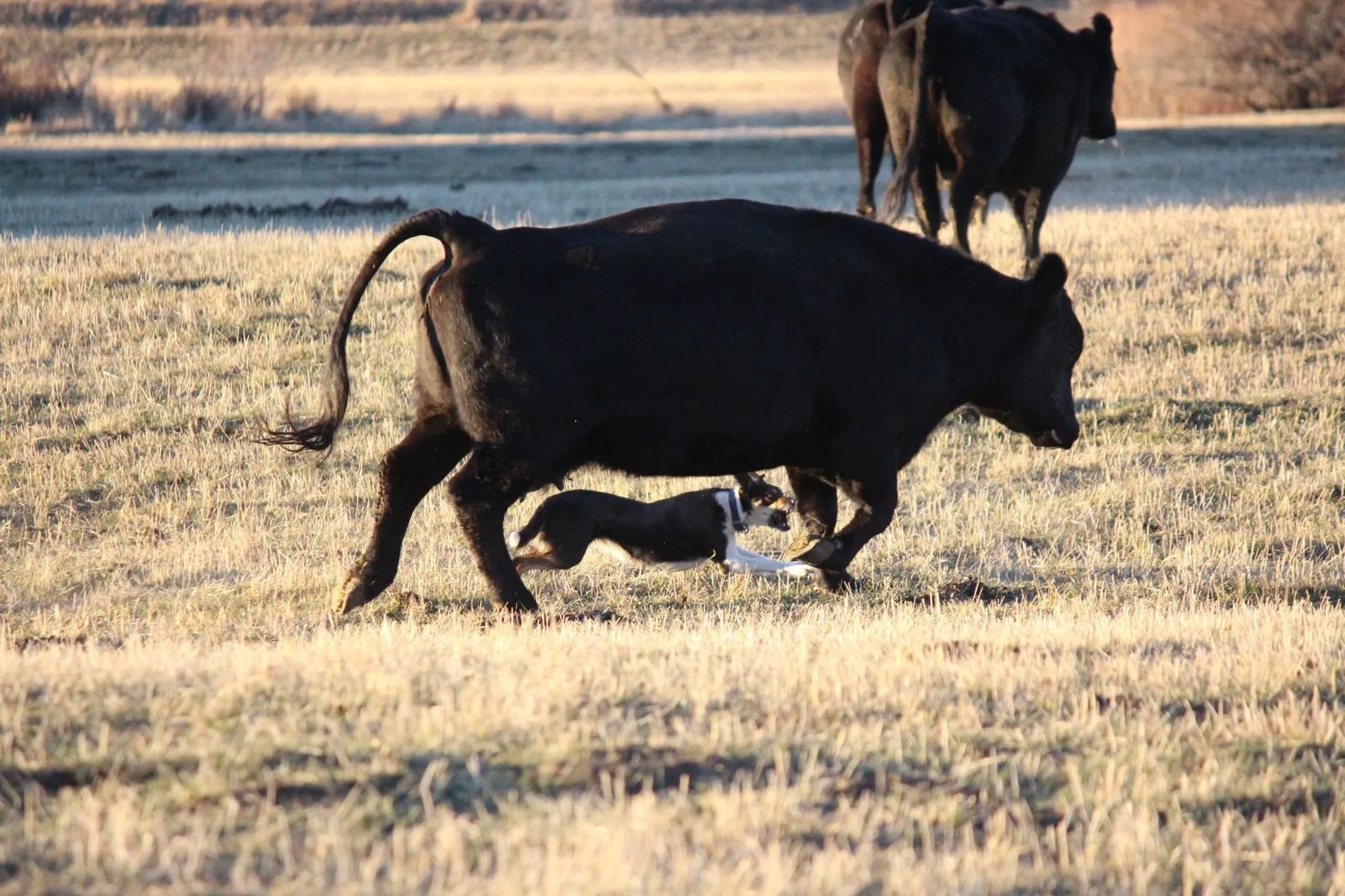 "We've always had dogs, but before I knew what a good dog was, we called them sic'-em dogs. The dogs would go out and round up the livestock. We had a few more ranch hands to help us back then. But now, it's very different. They're an invaluable asset to our ranch. We couldn't do our ranch work without them. It's also because we've educated ourselves on how to be responsible handlers." Allison is quick to add, "Having a positive working relationship starts from the beginning, and proves its worth when you're modeling good handler practices." She says that she and her husband train their dogs like you'd want to be treated and use respect every step of the way. Born and bred to herd, the dogs respond in kind, "It's their heritage. It's in their blood."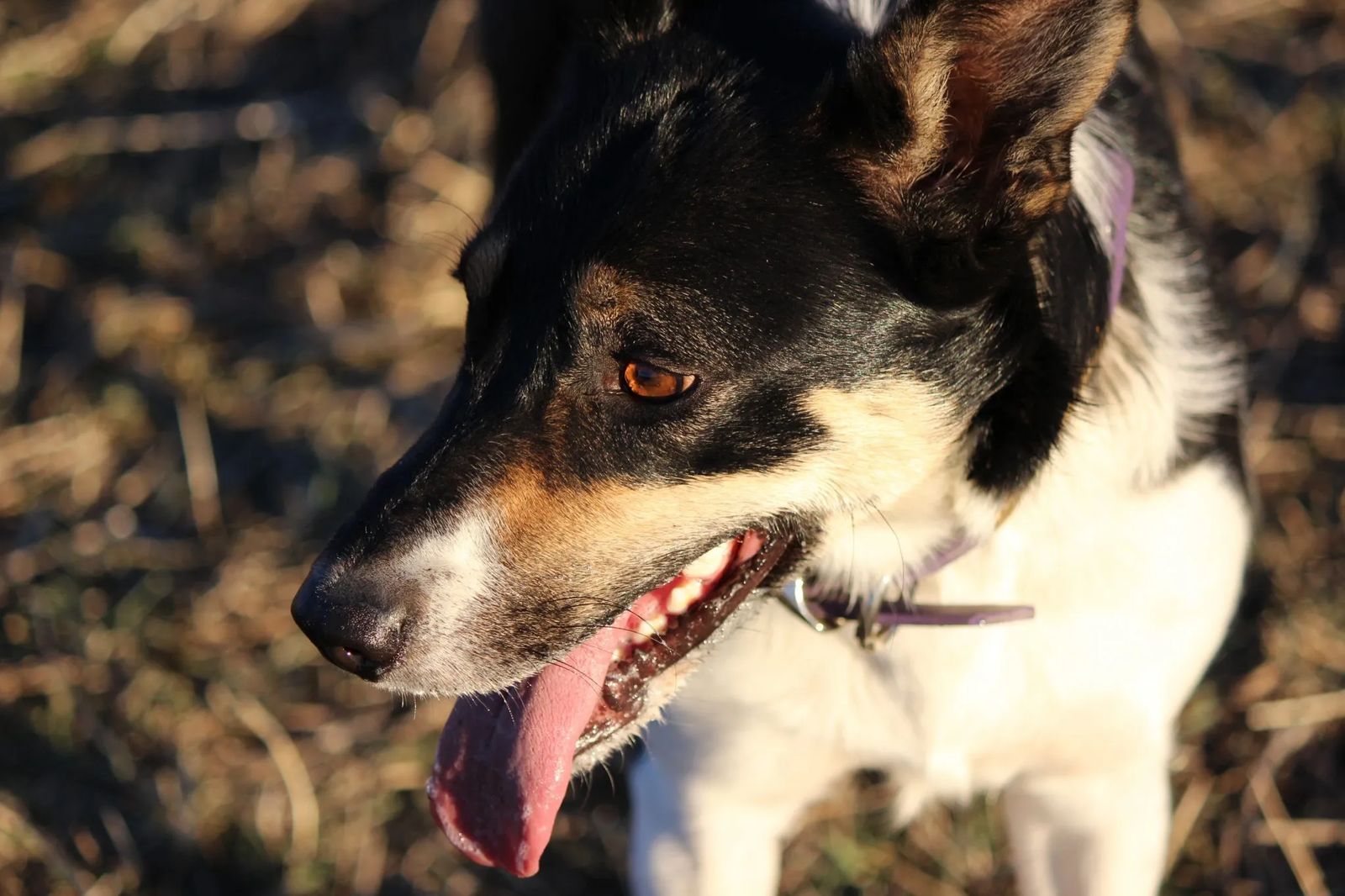 Stock dogs are recognized, across all breed lines, for their predisposition to herd and their inherent drive to work and please their handlers. "These dogs want to work, no matter what. They live to work livestock and are gratified by their work," says Joni Tietjen of Clearmont, Wyoming. Tietjen has been training dogs since 1990 and competing in dog trials since 1995. "It's their instinct. They're born and have been bred to do this work for centuries. While I like to take my Border collies to dog trials, they are used on the ranch first. We need their help," says Tietjen. "Trialing competitions are a reward for all of us.  When I get my dogs in the arena working only a handful of sheep, it gives me a real opportunity to measure what skills they need to work on for the ranch."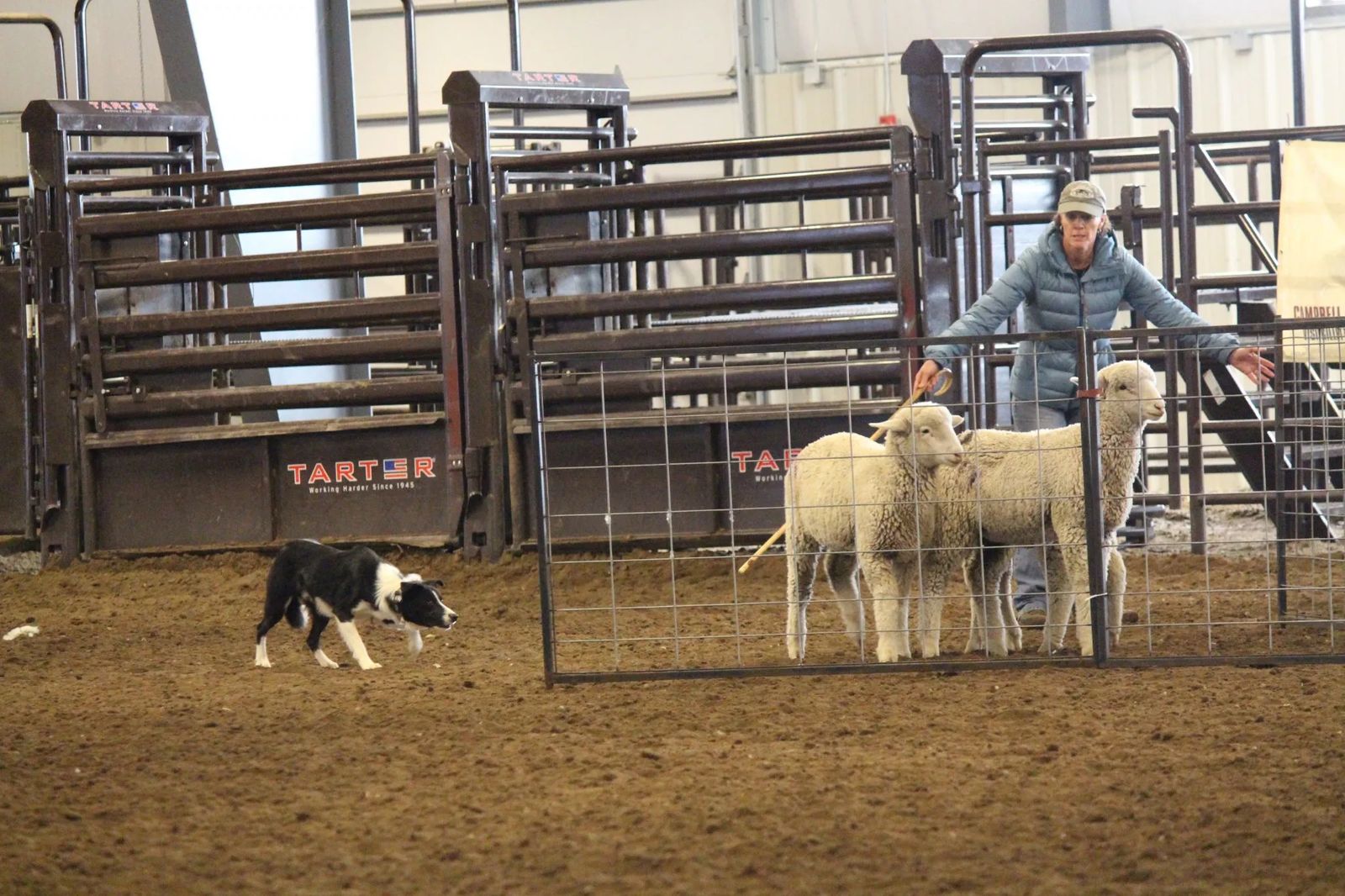 And training isn't just for the four-legged ranchers, it's essential for their handlers as well. "The more I've learned how to let our dogs work, their value is even more priceless," says Donna Cole of Red Lodge.  She and her husband Tom have been ranching cattle and sheep for more than 35 years. "It takes time to train them and educate yourself because each dog is a little different, but starting your animals and teaching the livestock to get used to the dogs is invaluable.  Because we consistently train our livestock with our dogs, we have a quieter process. It's less stressful, and the job gets done much more efficiently." Each working day comes down to verbal calls, whistles or even a 'discerning' look. Through it all, the dogs know how to move into action. "Our dogs know our commands, and the livestock have respect for them. When the dogs come out, the livestock know what to expect."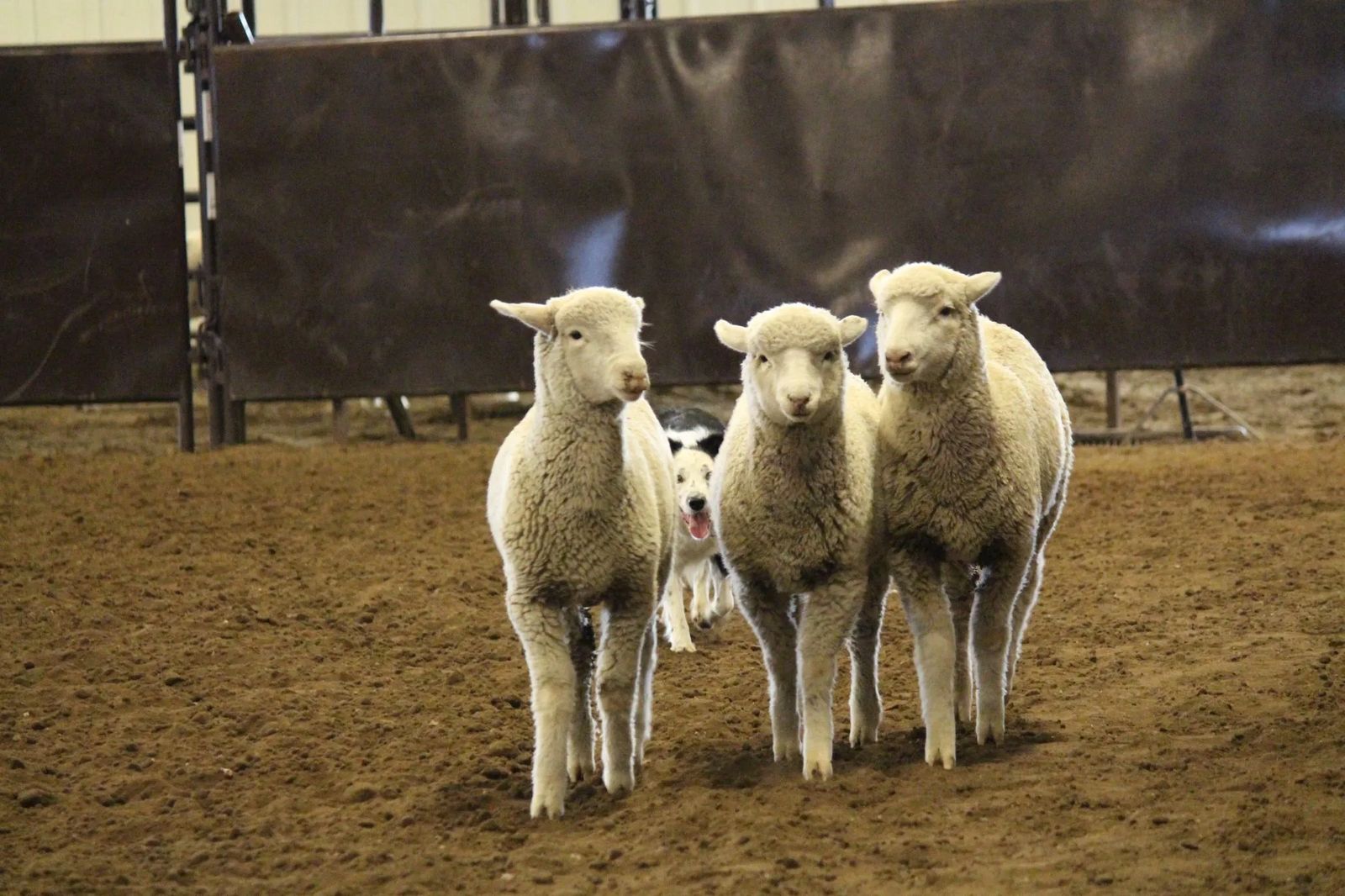 Livestock do become 'dog-wise'.  Some dogs, like Border collies and Kelpies, are headers and more rounded gatherers. Even if they drive from behind, they'll predominantly run to the head to turn the animal around to balance off the handler and livestock group. The dog is always watching the lead animal, mostly its flank, and works off the animal's movements. Often handlers refer to the 'power of the dog'.  This is an inherent presence, stance, and confidence in the dog.  It's not the power of biting or over aggression, but a commanding respect the dog emanates. "There's an understanding between a working dog and its livestock that a person just doesn't have," says Allison Jarrard. "It's impressive to watch."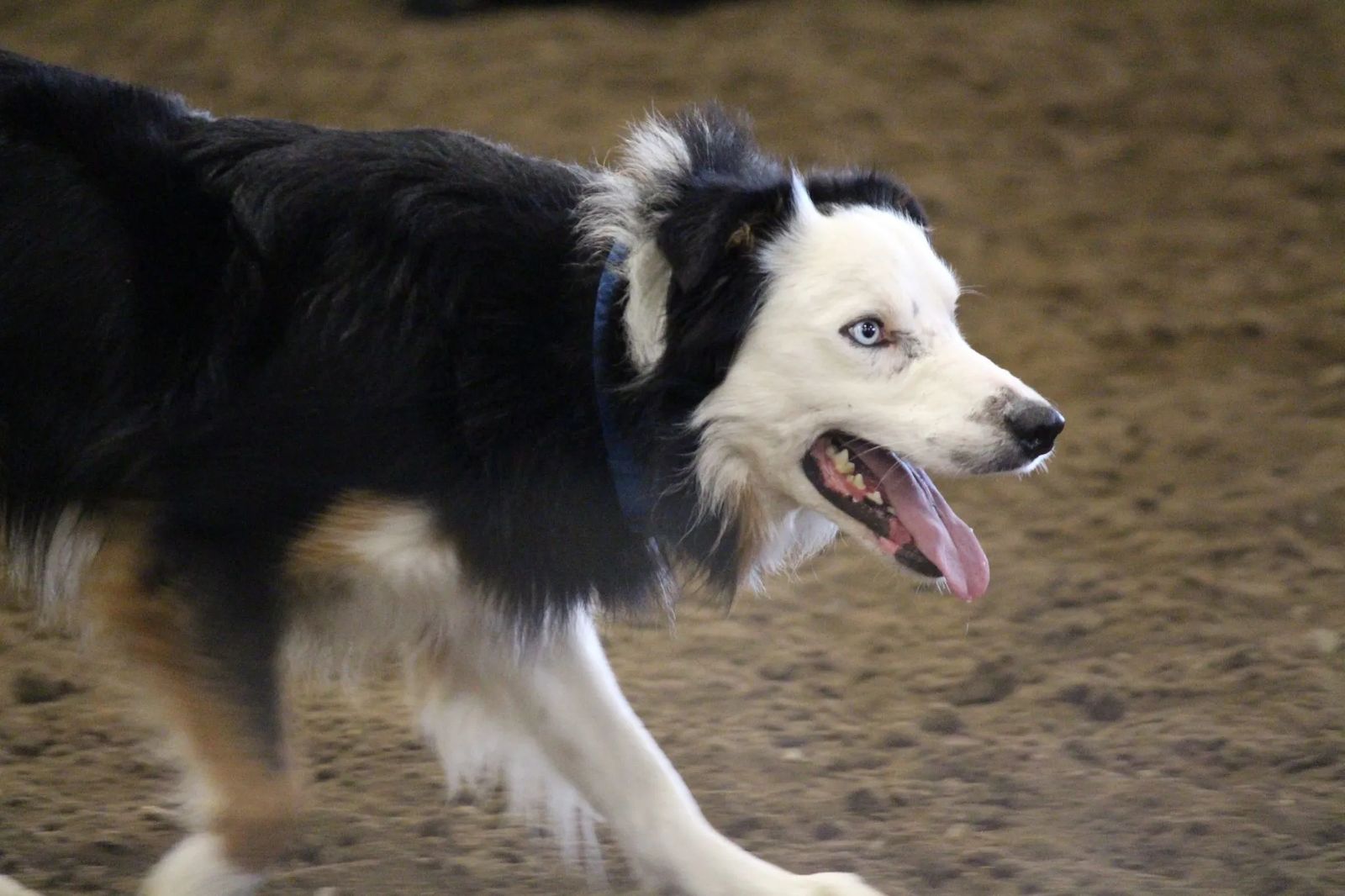 Wade Brown, a rancher who has bred red and blue heelers in his family since the 1950s couldn't agree more. He's watched generations of these dogs use their instincts to drive and gather animals around the back with intensity. "We can turn them out on anything and know they're not going to back down. They're tough as nails and very loyal. They aim to please everyone all the time," he says about his operation at the Timberline Stock Ranch in Broadview.
Because of the transition in handling practices to a calm, quiet and settled control, most stock dogs learn quickly how not to get in a tussle with livestock. It's a win-win for handlers who know the long-term increased value these herding animals bring to their operation. "We've seen the evidence of increased livestock gains, animal crops, and reduction in predator depredation," says Allison Jarrard. "There's no doubt stock dogs are continuing to help ensure the sustainability of agriculture."
With so many breeds out there, it can be overwhelming choosing what's best for your operation. "There is good in all breeds of stock dogs," says Janice Mytton. "It's all about the handler's preference and style, training and ability, the environment, and what you're trying to accomplish," says Bill Mytton. "One of the most important things we stress is to research credible breeders. This helps ensure you're getting what's best for your needs."
No matter the breed, these furry assets help ranchers from sun up to sundown in the day to day work of raising livestock and likely will for generations to come. They have western grit and are loyal companions and proud members of the ranching family. Hardworking and smart, there's little doubt these dogs will continue to be an instrumental piece of the ranching puzzle, playing a vital role despite the ever-changing landscape of working agriculture.
TO LEARN MORE visit the Wyoming Stock Dog Association at wyomingstockdog.com