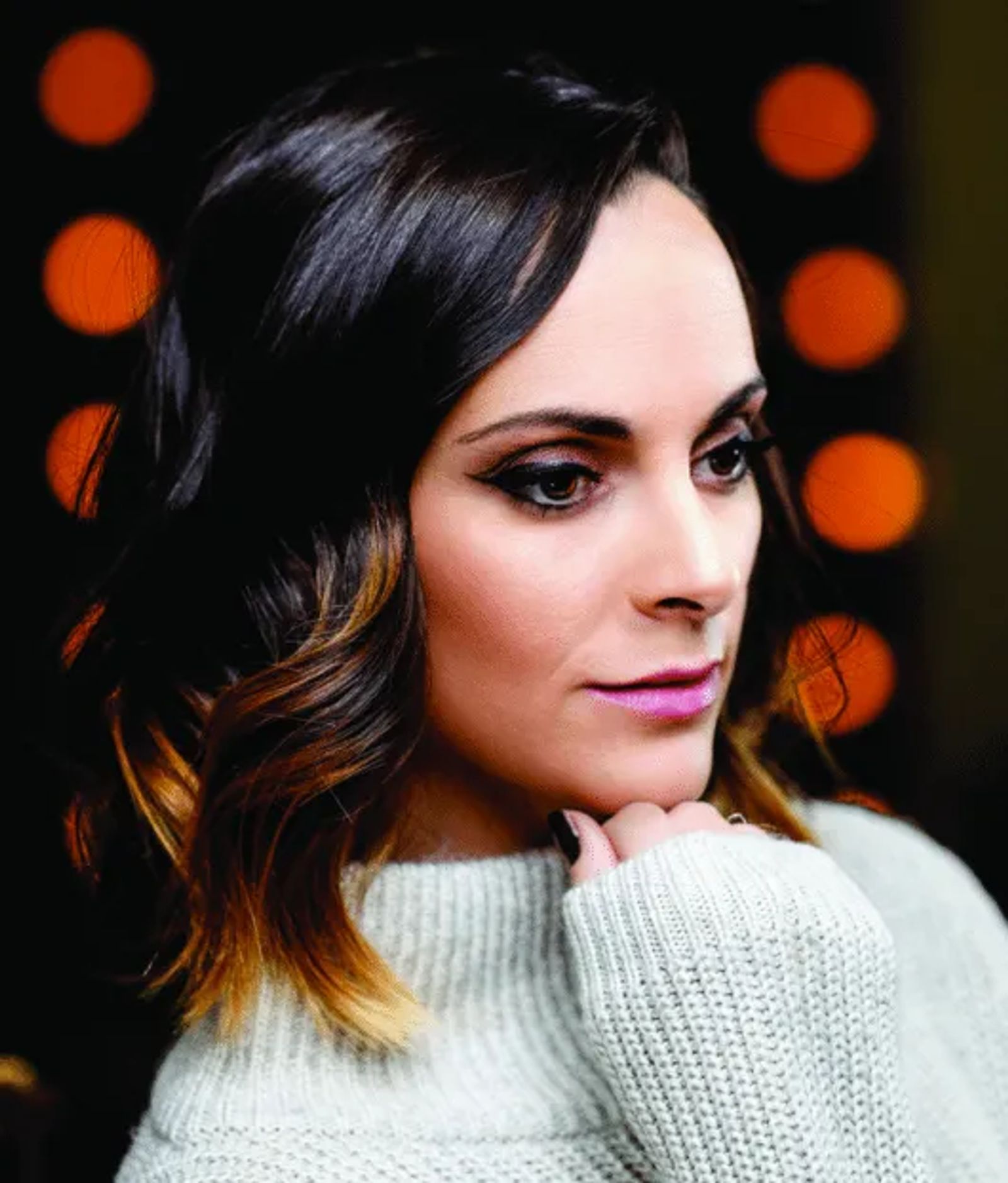 Animal Attraction
Be fashionably fierce with animal patterns and prints
When it comes to embracing our wild side, there are plenty of fashionably fierce looks alive in right now.  Skip the grumpy cat t-shirt and instead find the animal inside with some of the things we hunted down at some of our favorite Billings shops. Animal patterns and prints have become the "neutral" in the world of everyday street style, giving us plenty of opportunities to create our own unique statement.  These prints, patterns and textures have earned their way into the workplace, at weekend brunches as well as for formal affairs.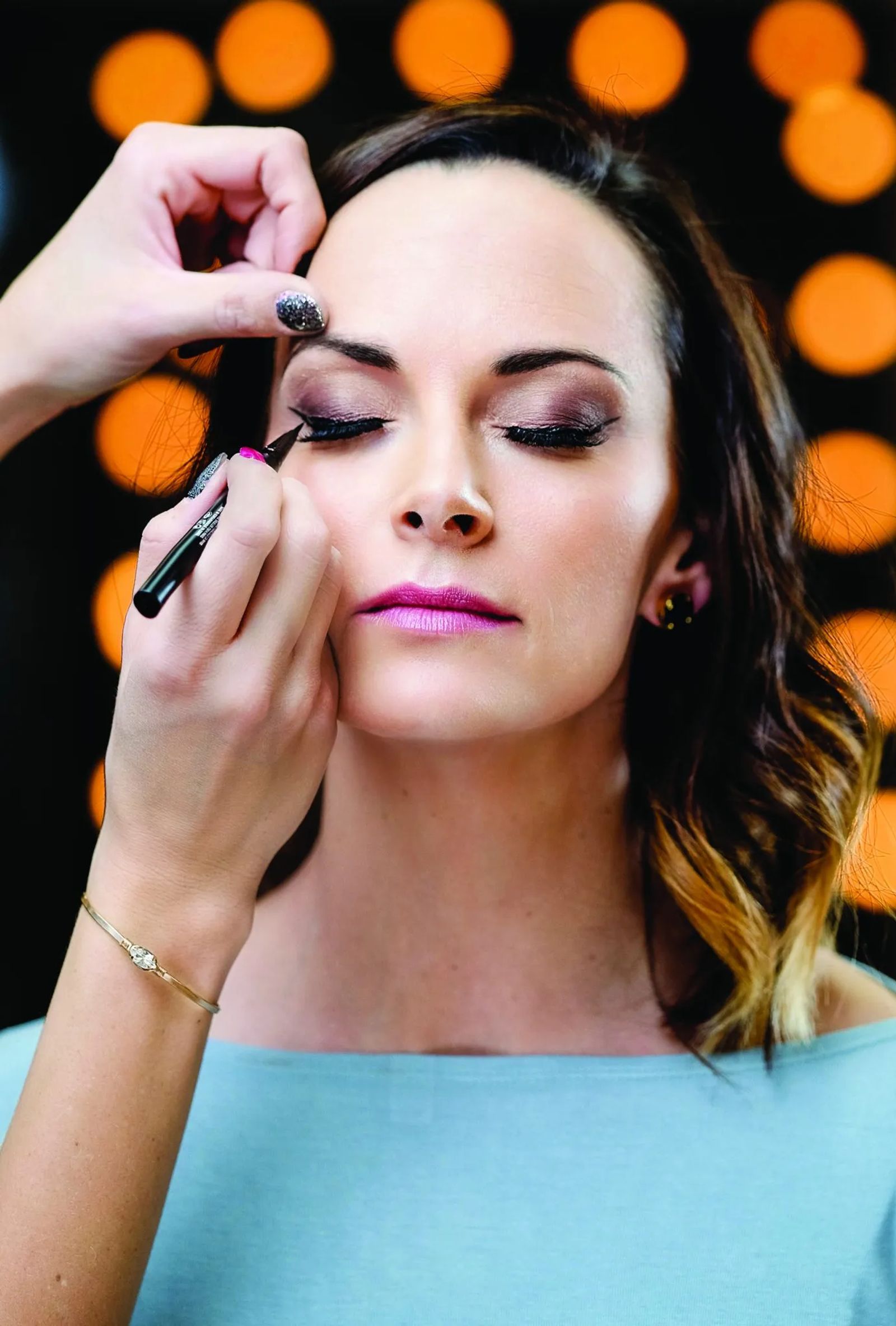 THE PURRRR-FECT EYE
Intense lines that lift the eye and create a captivating look — this is the beauty of the cat eye effect. To create this striking look that widens the appearance of your eyes, you can use a number of dark liners but most artists recommend a brush and gel liner or chiseled liquid liners. The beauty of this technique is that you can use soft neutral shadows or spice it up with bold, glittery shades as well.  To start, stretch your lid from corner to corner with sharp lines.  The key is arching the outer liner in the direction of the end of your brow.  Practice makes purrfect on this one, so take your time to play with adding more or less liner until you get that crisp, thin and feminine look.
GET THE LOOK: Model used MAC Paint Pot in the color Blackground, $22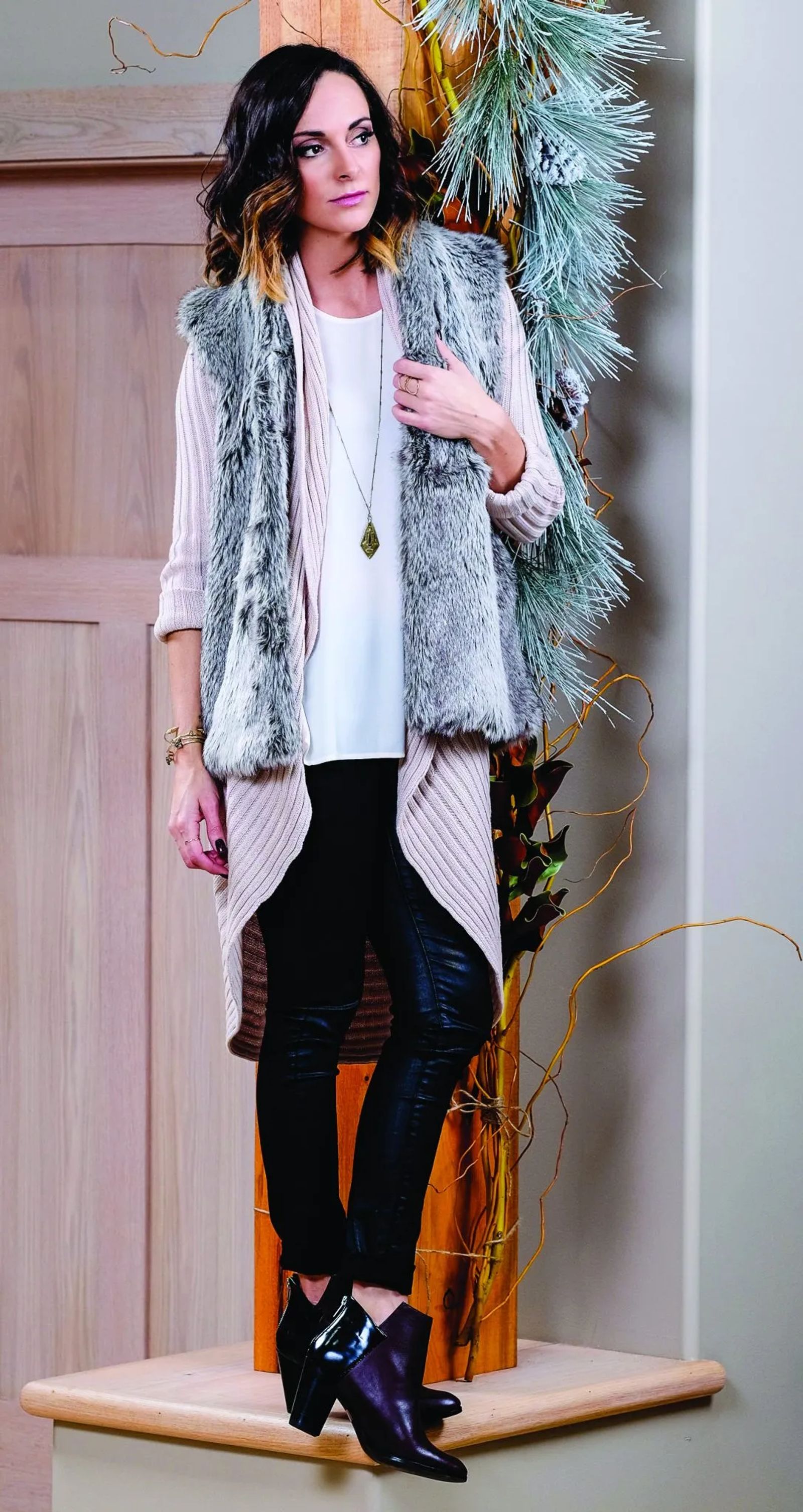 FASHIONABLE IN FAUX FUR
Why not make a fur vest the go to for style in your winter wardrobe. Make it edgy or step up your game and cozy it up with a long cardigan, silky tank and rocker boots for unexpected comfort. From a country feel to all out glam, adding a faux fur vest to your wardrobe will take any outfit up a few notches.
GET THE LOOK: Faux Fur Grey Vest, Heartloom $162; LA Made Ellie Cardigan in Cedar, $126; Sheer Lush Top, $38; DL 1961 Florence Skinny in Jean, $178. All found at Bottega in Billings.
FULL SCALE STYLE
Snakeskin has officially slithered its way back into our wardrobe.  Edgy with a kind of rocker flair, snakeskin adds much needed life to the drab tones of winter.  The sharpness of the pattern is perfectly unexpected and the contemporary edge makes sense alongside our soft sweaters.  Snakeskin is season-less, so you will find these being your favorite year-round booties.
GET THE LOOK:  Lucky Brand Bartalino Bootie $99.99 at Dillards.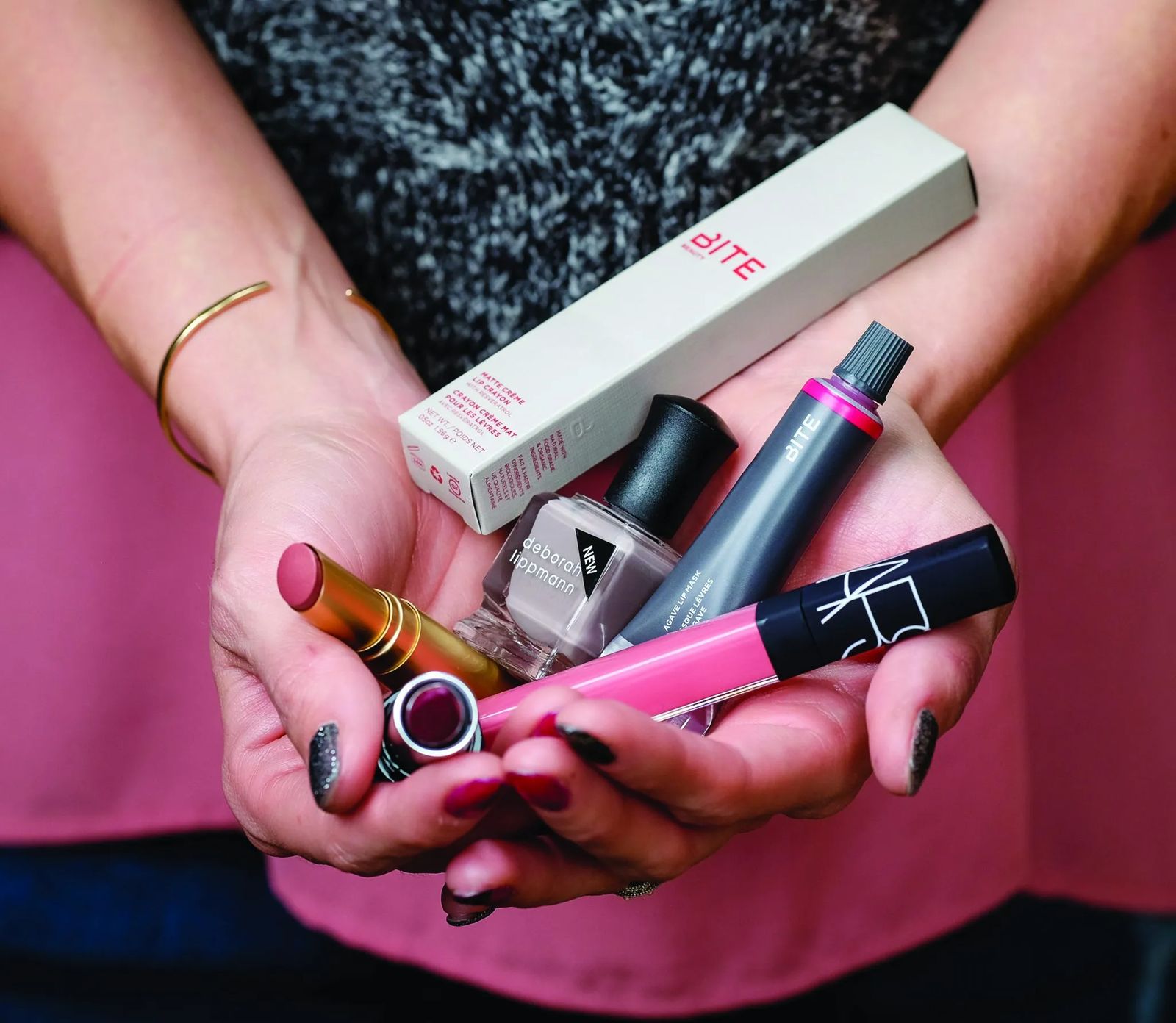 ANIMAL INSTINCT
This trend tries to capitalize on that little voice in your head that urges you to break up the monotony of your regular beauty look and listen instead to your wild side. Experiment. Try to find your newest go-to color of the season for your nails, lips and eyes. Most often women are far less likely to go bold and take a risk with nail or lip color. Follow this daring and beautiful trend and grab a new, maybe even an unpredictable shade. You might find that the best remedy for dreary days comes in the form of a pretty little bottle of your favorite cosmetic.
GET THIS LOOK: Deborah Lippmann She Wolf nail polish $18; Nars lipgloss in Chihuahua $26; Kat Von D Studded Kiss Lipstick in Wolvesmouth, $21; Too Faced La Crème Lip Cream in Honey Bear, $22. All items found at Sephora.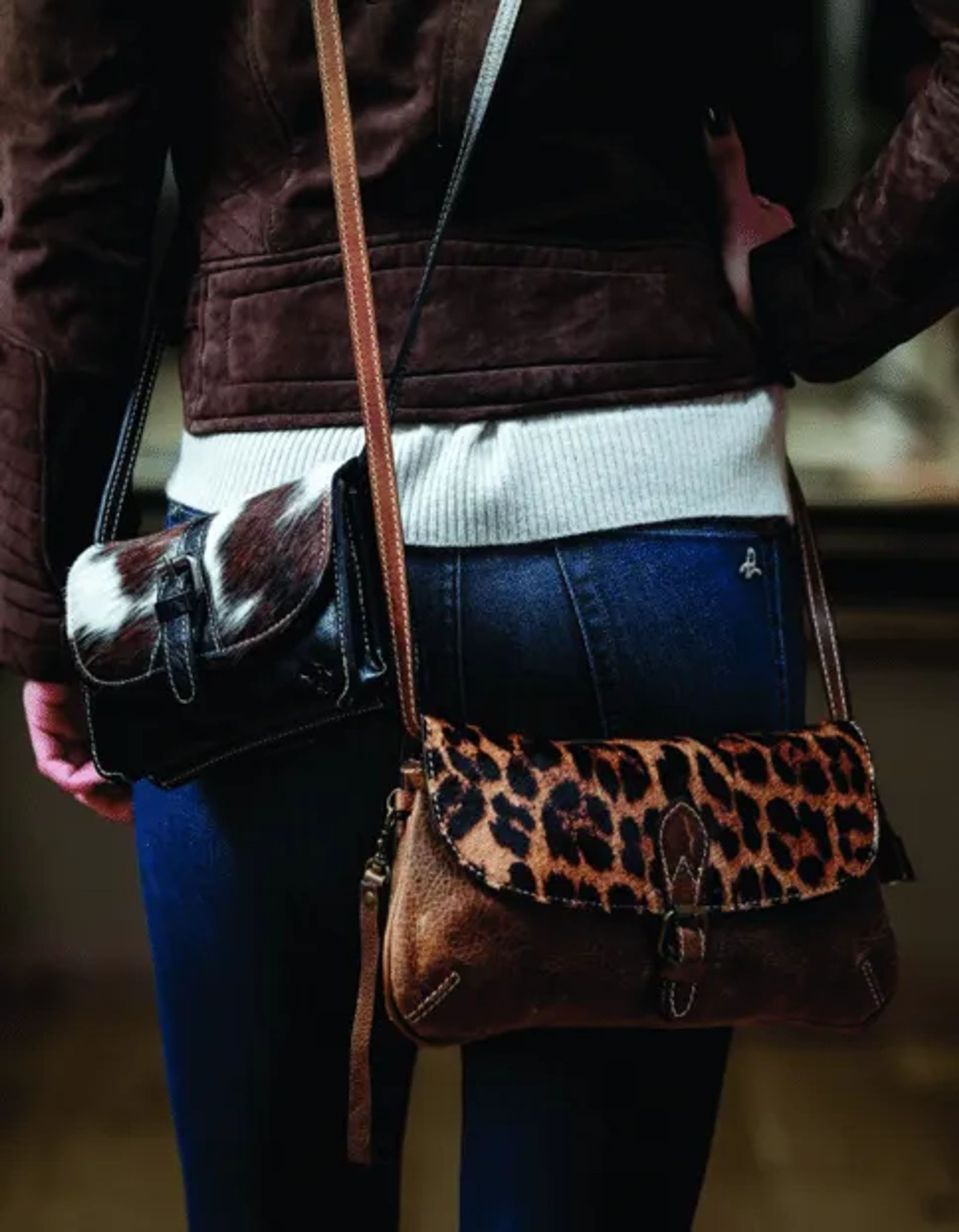 PELT INSPIRED PATTERNS
For a purse with pizzazz, why not opt for an animal textile with a true coarse texture?  Leopard and cowhide prints have become a neutral in our wardrobe allowing us to pair it with the likes of sequins, leather, lace and knits alike. Styling animal print is easier and easier each and every year.  Stereotypes have been tossed out the window and wildlife has barged back through the doors of fashion in these faux fur options.
GET THE LOOK: Patricia Nash Baku cross body bag in Leopard Print, $139; Patricia Nash Torri cross body bag in Cavalina Cow Print, $129. Both found at Dillards.