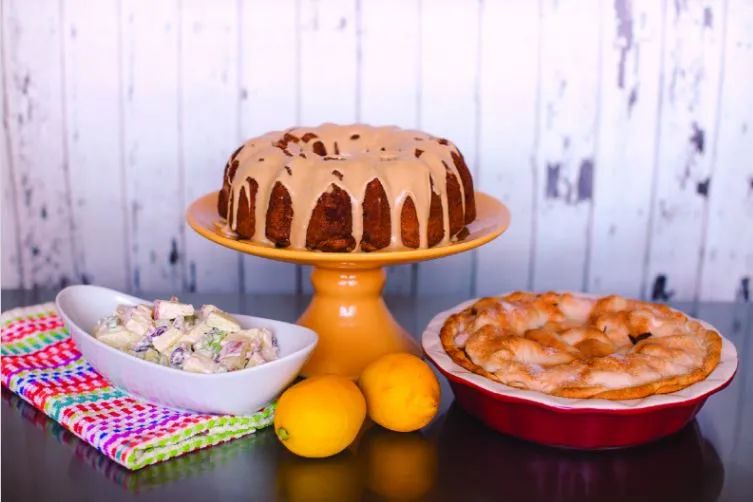 Autumn's Favorite Fruit
Ripe flavors to savor with apples
Open my refrigerator any day, any season of the year and you will find a bowl of apples: Pink Lady, Jazz, Honeycrisp, Granny Smith or Fuji. I Love Apples!
Once I figured out you do not store apples in a fruit bowl on the counter like my grandparents did, but in a cool place like the frig, I was well on my way to "…an apple a day."
The Washington Apple Commission says one 8-ounce apple has 130 calories and comes with a healthy dose of potassium, dietary fiber, sugars, protein, Vitamins A and C, calcium and iron. With some 7,500 varieties to pick from, there's guaranteed to be one that your family will love.
On those days when my husband is tired of a green salad, it's Waldorf salad to the rescue. And if I want to wow dinner guests, I serve Spiced Apples Slices. They have a great flavor when paired with a pork roast or turkey and the pink rings of apple are a great accent on any serving platter.
Donna Godwin who owns the Red Rooster Kitchen in Laurel knows a lot about fruit. She makes jams and jellies, as well as tasty treats like scones, pastries, and fruit breads. One of her loves is pie and she shared her Apple Pie recipe as well as a Caramel Apple Bundt Cake.
Fall and apples are a natural, and so are these recipes for using up the abundance of my favorite fall fruit.
Enjoy!
SPICED APPLE RINGS
~Recipe from Kay Erickson
6 apples, peeled, cored and sliced crosswise in thick slices, about 1/2 inch thick
1 c. sugar
1-½ c. water
3 T. red cinnamon heart candies (also called cinnamon imperials)
Preheat oven to 350 degrees. Boil the sugar and water for 5 minutes. Add the cinnamon candies and simmer, stirring, until candies are dissolved. Place apples in a baking dish large enough to hold the slices in a single layer, pour red syrup over the apples. Cover dish and bake for about 20 minutes or until the slices are tender (but not soft), basting often, until the apples are tender and pink. Cool in sauce for 1 minute then remove. Serve as border around meat or salad.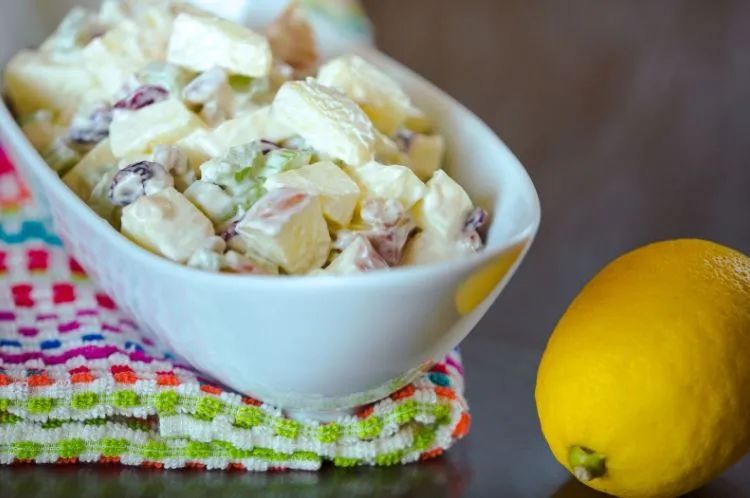 WALDORF SALAD
~Recipe from Kay Erickson
¼ c. chopped pecans or walnuts, toasted
¼ c. raisins or Craisins
2 T. honey or maple syrup
4 medium apples, cored and cubed
1 c. celery, chopped
2/3 c. mayonnaise
1 t. lemon juice or apple cider vinegar
In a large bowl, combine all ingredients and mix well. Serve chilled.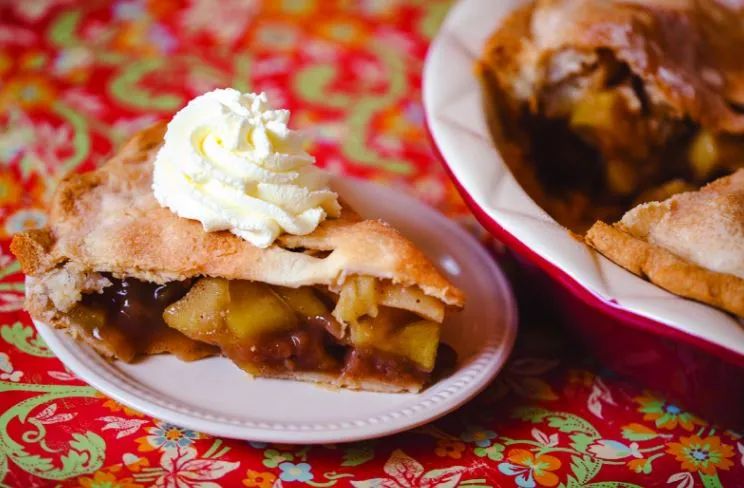 APPLE PIE
~Recipe from Donna Godwin, Red Rooster Kitchen
½  c. white sugar
¼ c. packed brown sugar
2 T. flour
¼ t. salt
¼ t. nutmeg
1 t. cinnamon
6 apples, peeled, cored and sliced
1 T. lemon juice
Pie dough for double crust pie
Preheat oven to 375 degrees. Mix sugars, flour, spices together. Add apples and lemon juice and mix well. Pour into pie crust and top with crust, crimping edges. Spray top crust with water and sprinkle well with sugar. Cut slits in top to allow moisture to escape during baking. Bake at 375 degrees for 1 hour or until golden brown and bubbly.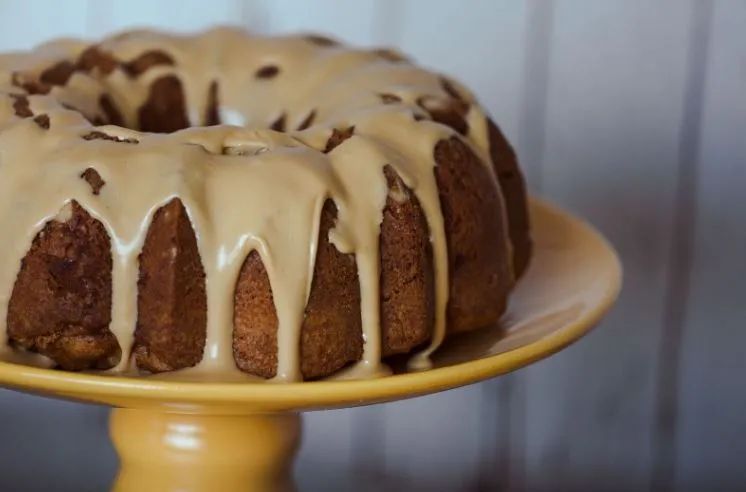 CARAMEL APPLE BUNDT CAKE
~Recipe from Donna Godwin, Red Rooster Kitchen
1-1/2 c. canola oil
1-1/2 c. sugar
1/2 c. packed brown sugar
3 eggs
3 c. all-purpose flour
2 t. ground cinnamon
1 t. baking soda
1/2 t. salt
1/2 t. ground nutmeg
3-1/2 c. diced peeled apples
1 c. chopped walnuts
2 t. vanilla extract
CARAMEL ICING
1/2 c. packed brown sugar
1/3 c. half-and-half cream
1/4 c. butter, cubed
Dash salt
1 c. confectioners' sugar
Chopped walnuts, optional
Preheat oven to 325 degrees. In a large bowl, combine the oil, sugars and eggs until well blended. Combine the flour, cinnamon, baking soda, salt and nutmeg; gradually add to creamed mixture until blended. Fold in the apples, walnuts and vanilla. Pour into a greased and floured 10-in. fluted tube pan. Bake at 325° for 1-1/2 hours or until a toothpick inserted near the center comes out clean. Cool in pan 10 minutes before removing to a wire rack to cool completely.
In a small heavy saucepan over medium-low heat, cook and stir the brown sugar, cream, butter and salt until sugar is dissolved. Transfer to a small bowl; cool to room temperature. Beat in confectioners' sugar until smooth; drizzle over cake. Sprinkle with walnuts if desired. Yield: 16 servings. NOTE: This recipe makes up wonderful muffins as well.