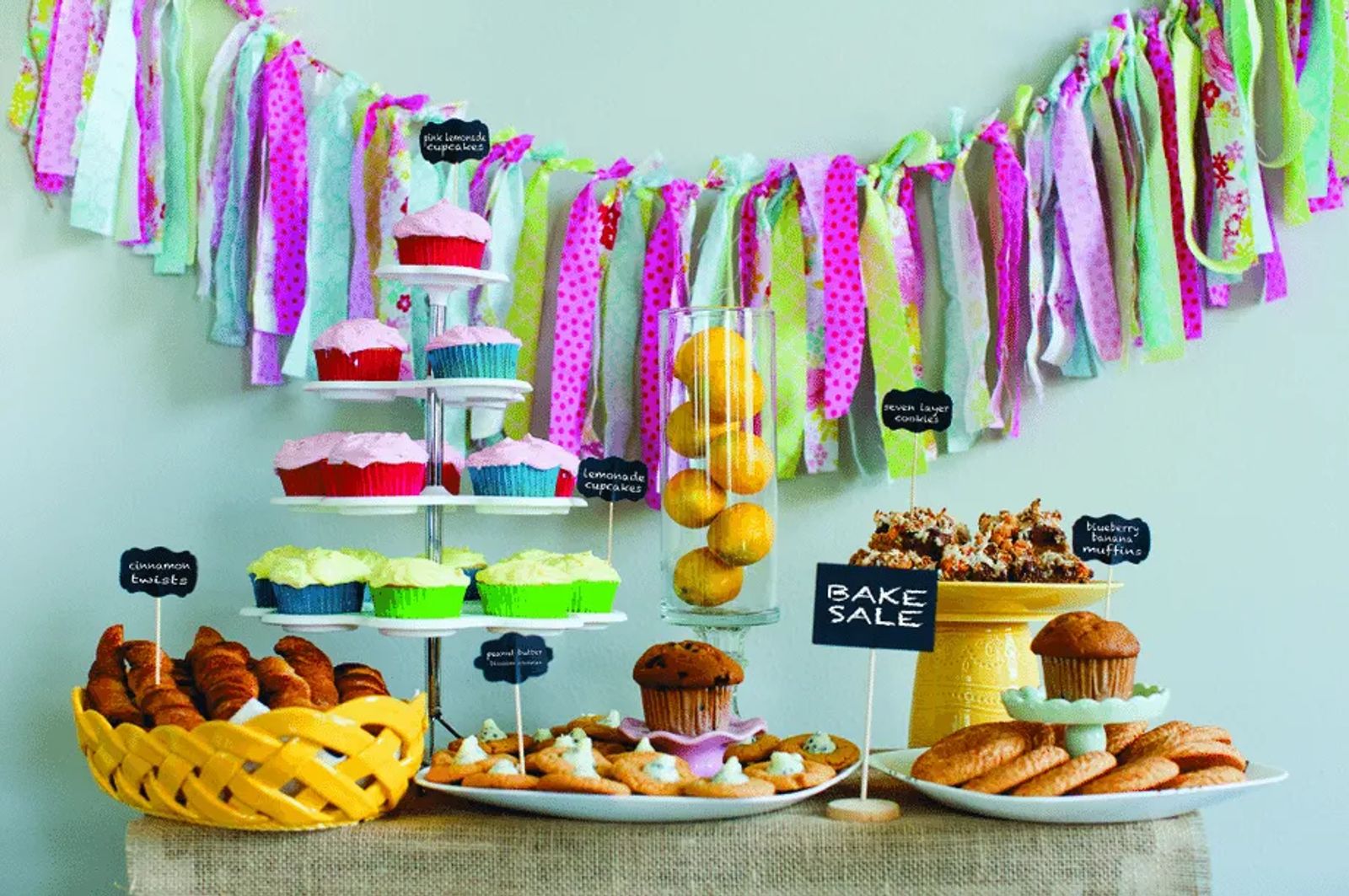 Bake Sale Sensations
Whipping up irresistible sweets with surefire success
Back in the day, bake sales were a dime a dozen. It was a "go to" for clubs and teams to raise a little money for elementary schools all the way up through the halls of high school. Over the years, this fundraising staple has fallen into the same group as the mimeograph machine or the film projector. It doesn't have to be this way. In fact, if you look to the church bazaars that will take center stage during the fall, the bake sale is still a delightful and delicious fundraiser for local groups.
One important tip, bake sales are not a time to experiment with a new recipe with unusual ingredients. It's time for the tried and true recipes that will vanish from the sales table quickly and bring in the bucks. Why not bake up some Lemonade Cupcakes or Snicker Doodles? Seven Layer Bars are always a hit and you just can't beat a good peanut butter cookie like Peanut Butter Blossoms.
So, get in the kitchen and bake up some sweet success. All of these recipes are easy and they all freeze well, meaning they can be made in advance. Of course, the mouth-watering aromas coming from the kitchen will oblige you to make a second batch for the family. And that's not a bad thing, right?
Enjoy!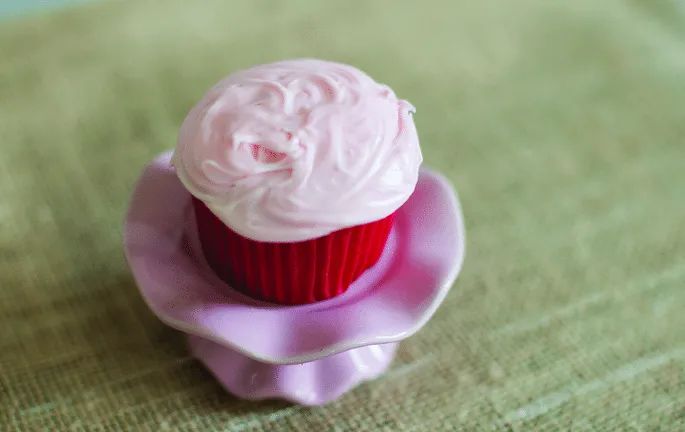 LEMONADE CUPCAKES
~Recipe by Kay Erickson

1 (18-¼ ounce) box white cake mix
½ c. water
1/3 c. vegetable oil
½ c. frozen lemonade concentrate, thawed
3 large eggs
1 t. vanilla
1 t. lemon zest
DIRECTIONS
Preheat oven to 350 degrees. Blend cake mix, water, oil, and lemonade concentrate, eggs, vanilla and lemon zest in a large bowl until moistened. Beat with mixer on medium speed for 2 minutes until smooth. Fill cupcake tin 2/3 full. Bake at 350 degrees for 19 to 23 minutes. While the cupcakes are baking, prepare the frosting. Recipe makes 18 to 20 cupcakes.

LEMONADE FROSTING
½ c. unsalted butter, room temperature
3 c. confectioners' sugar
1 T. sweetened lemonade drink powder
½ t. vanilla
3 T. milk
Yellow food coloring
DIRECTIONS
Prepare the frosting by beating together the butter, sugar, lemonade powder and 1 T of the milk. Beat in the remaining 2T of milk and 2 drops or so of yellow food coloring until frosting is spreading consistency.
FUN TIP: For Pink Lemonade Cupcakes, use frozen pink lemonade concentrate for the cupcakes and sweetened pink lemonade drink powder plus a drop or 2 of red food coloring in the frosting recipe for pretty-in-pink lemon cupcakes.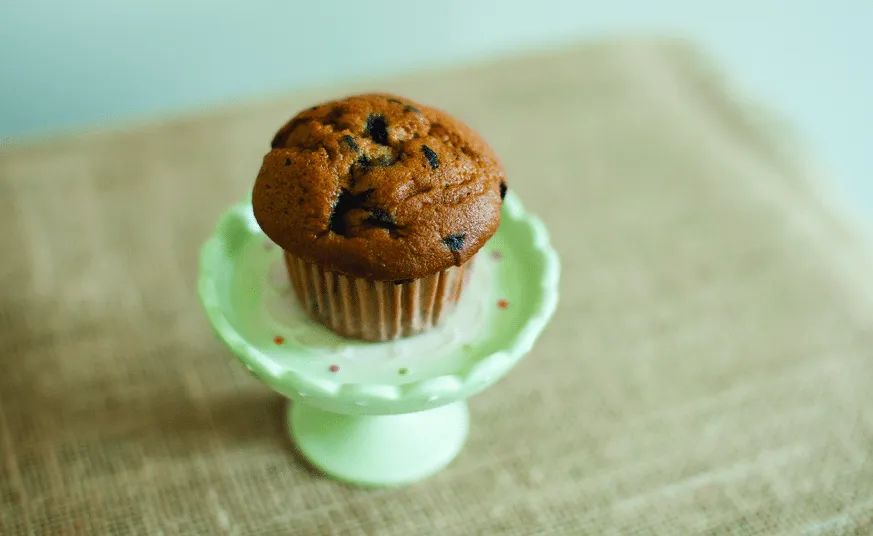 BLUEBERRY BANANA MUFFINS
~Recipe by Kay Erickson
1 ½ c. self-rising flour
½ t. baking soda
½ t. ground cinnamon
½ t. ground nutmeg
1 ½ t. lemon zest
1 c. sugar
½ c. vegetable oil
2 large eggs, beaten
2 t. vanilla extract
2 ripe bananas, peeled and coarsely mashed to yield about ¾ c of mashed banana
1 c. (about 4 ounces) fresh blueberries
DIRECTIONS
Preheat oven to 375 degrees. In a medium bowl, whisk the flour, baking soda, cinnamon, nutmeg and lemon zest. In a large bowl, beat the sugar, oil, eggs and vanilla until blended. Stir in the bananas and blueberries. Add the dry ingredients and stir just until blended. Line the muffin tin with paper liners and fill 2/3 full. Bake muffins in 375 degree oven for 18-20 minutes.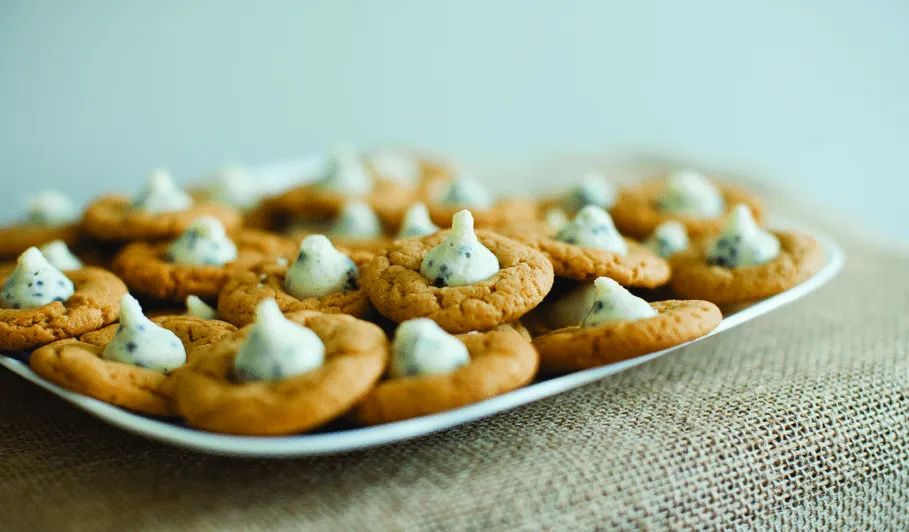 1 ¾ c. all-purpose flour
1 t. baking soda
1 t. salt
½ c. shortening
½ c. smooth peanut butter
½ c. granulated sugar
½ c. firmly packed light brown sugar
1 large egg
2 T. milk
1 t. vanilla extract
Solid milk chocolate candy kisses
½ c. Turbinado sugar (can also use regular granulated sugar)
DIRECTIONS
Preheat oven to 375 degrees. In a small bowl whisk together the flour, soda and salt. Set aside. In a large bowl cream together the shortening and peanut butter. Gradually add the sugars. Add the egg, 2 tablespoons of milk and vanilla extract. Beat well. Gradually add the dry ingredients and mix thoroughly. Shape by rounded teaspoonful into balls. Roll in Turbinado sugar and place on cookie sheet lined with parchment paper. Bake at 375 degrees for 8 minutes. Remove from oven and place an unwrapped chocolate kiss on the top of each cookie, pressing down so that the cookie cracks around the edge. Return to the oven and bake for an additional 2 to 5 minutes.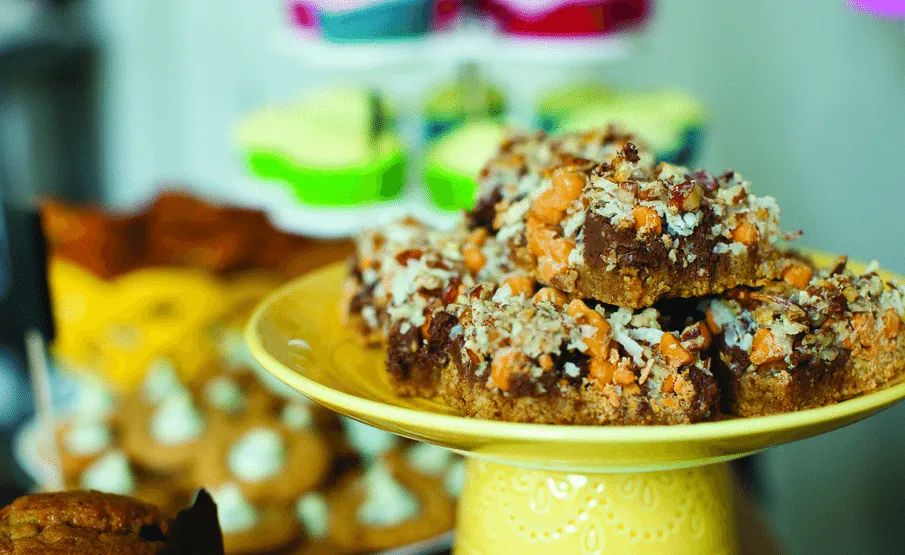 1 ½ c. graham cracker crumbs
½ c. unsalted butter, room temperature
1 large bag of chocolate chips
½ large bag of butterscotch chips
1 c. shredded coconut
1 c. chopped pecans
1 can sweetened condensed milk
DIRECTIONS
Preheat oven to 325 degrees. Combine the graham cracker crumbs and butter until well blended. Press into the bottom of a 13" x 9" pan. Over the crumb crust, sprinkle the chocolate chips, butterscotch chips, shredded coconut and chopped pecans. Pour the can of sweetened condensed milk over all. Bake in 325 degree oven for 25 minutes. FYI: a package of graham crackers (usually 3 sleeves in a box) equals about 1-1/2 cups of crumbs.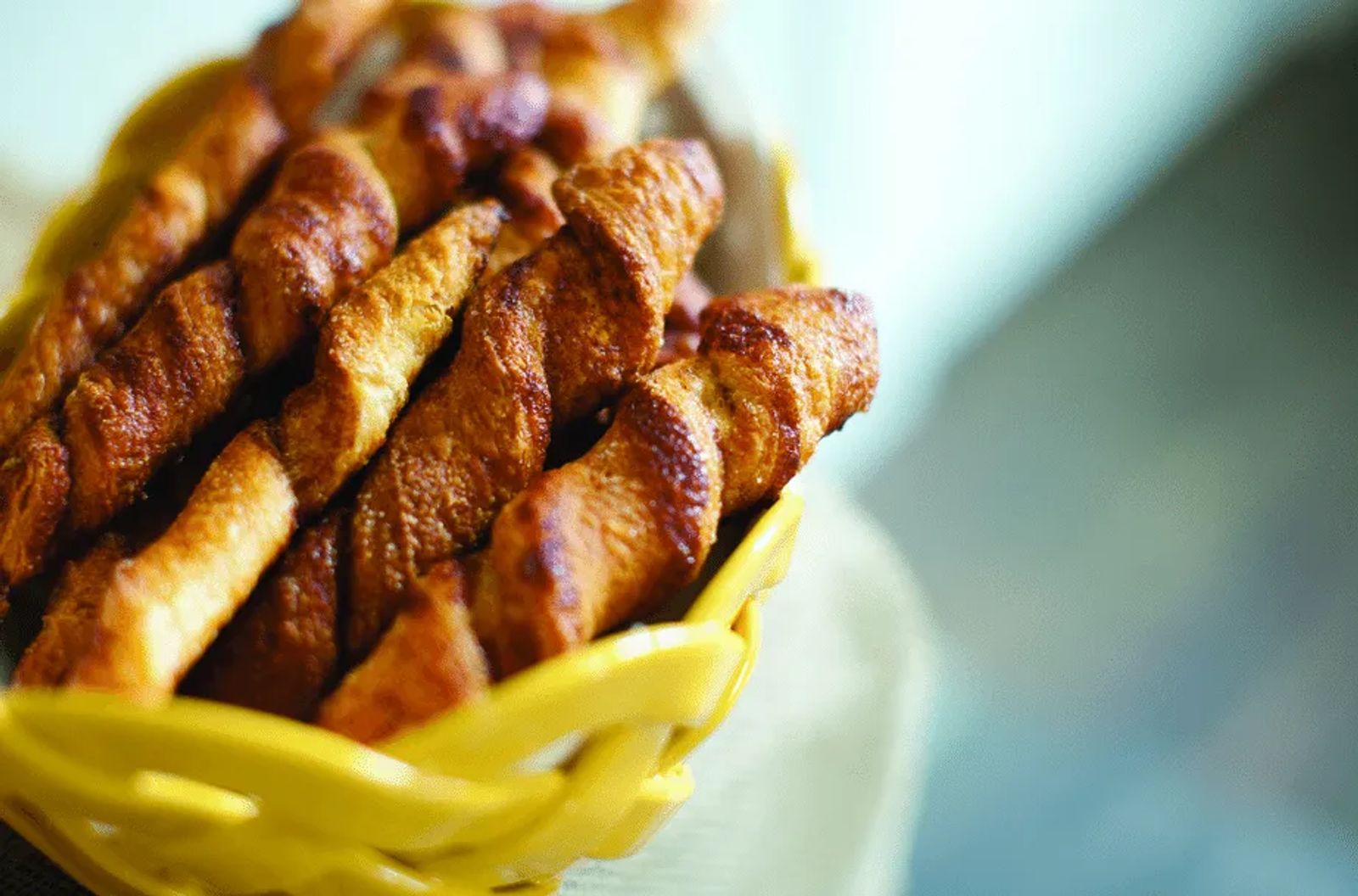 CINNAMON TWISTS
~Recipe from Kay Erickson
1/3 c. granulated sugar
¼ t. cinnamon
1 can (10 biscuits) refrigerated buttermilk biscuits
1/3 c. melted unsalted butter