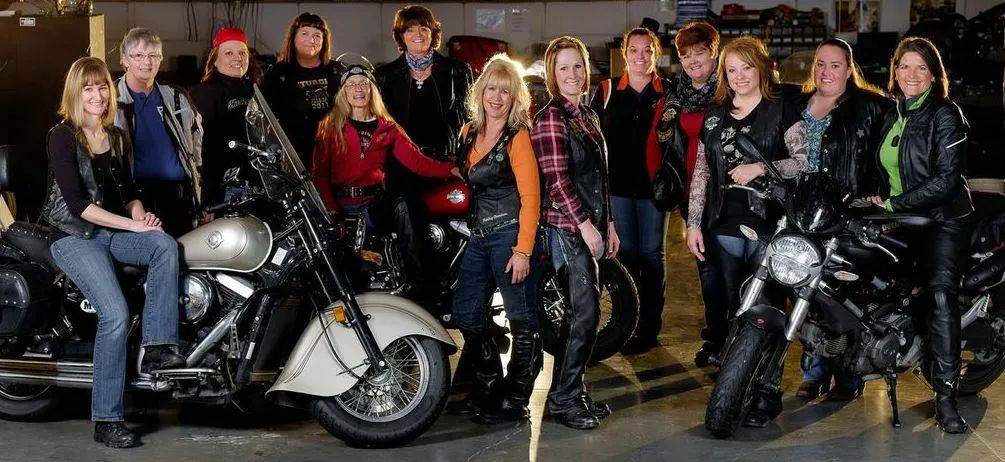 Billings' First Women-Only Motorcycle Club
Hitting the open road with the Tenacious Dames
As the engine roars on the candy apple red Harley-Davidson Softail Slim, you can see the flaming skull emblazoned on the bike's oil pan.  Silver flowing hair hangs out from beneath the rider's black skullcap. You probably wouldn't think this is the dream ride for a woman in her sixties, but this is exactly how Virginia Ireland loves to travel. Her Harley is her daily driver. She's also a "Tenacious Dame," a member of Billings' newest motorcycle club. This club was created by women, for women.
"I just got married three and a half years ago and my husband had a Harley," Virginia shares. "He said 'Want to go for a ride?' I got on the back of his Harley and stared at the back of his head for a few miles." She laughs and says, "I thought, 'This is totally out of control!'"
Before Virginia even picked out her first cycle, she got the biker bug by attending one of Beartooth Harley-Davidson's Garage Parties for women. The events are designed to teach lady riders that motorcycle ownership is indeed within their grasp. "We continue to reach out and try to empower women and draw them in to riding," says Colette Haun, Beartooth Harley-Davidson's marketing and event coordinator.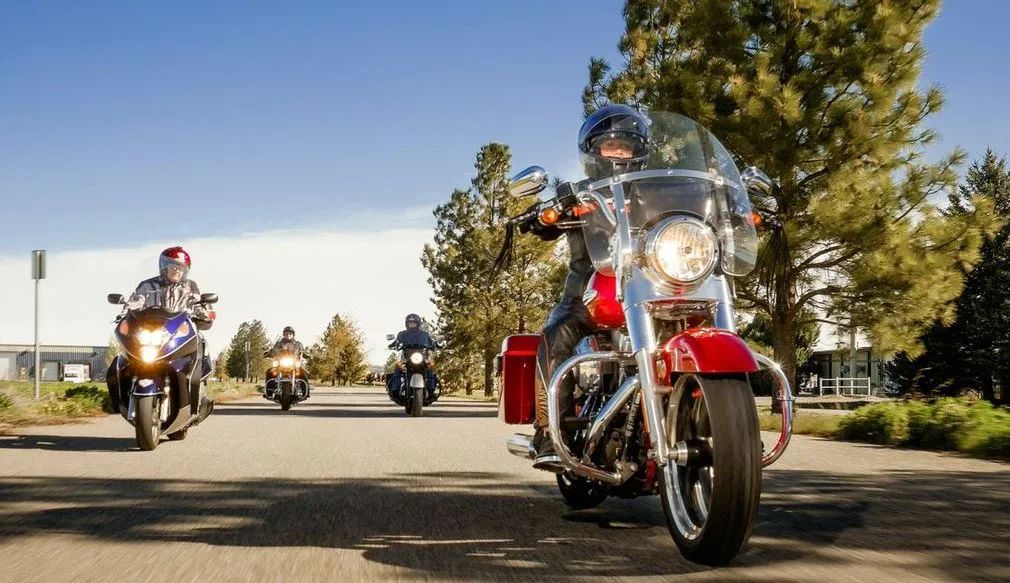 According to the Motorcycle Industry Council, one out of every ten motorcycle owners is a woman. In the last ten years, women ridership has jumped by more than 24%. And while the Garage Parties based in Billings have grown in attendance each year, Colette says she noticed something about women ridership that had to change. "We would ask, 'Okay, who is going out to ride?' And, none of the women's hands would go up. We realized they were intimidated." That's when Colette and her former co-worker Julie Schatz decided to find a way to get these women connected. That's how the Tenacious Dames was born.
"There were women that we met that weren't even leaving their driveways with their miles. Now they are riding hundreds of miles that they weren't riding before," Julie says. "It's nice to see that confidence and independence build."
On a Wednesday night in May, one by one you could hear the engines roar in the Beartooth Harley parking lot. Women in their leathers hopped off and greeted each other with big smiles, warm hugs and exuberant hellos.  Collette says, "It is unequivocally a sisterhood because we share the same interests and the same desire to be better and safer riders." As the women file in to the shop, she adds, "Everybody brings a different facet to this group and a different personality." While they come from all walks of life, all kinds of careers and range in age from thirties to sixties, the second they hop on their bikes and hit the road, they are kindred spirits.
Many of these riders will tell you they are here because their husbands or boyfriends often left them in the dust on their rides. These women admit they needed an outlet to help them explore the road at their own speed. The group's co-founder, Julie Schatz admits that was the case even for her. "I rode with all men and they ride really hard and really fast, which is fine. I don't mind it, but when you are a new rider, we ride much differently. Our strength level is different. Everything about us riding is different than a man. It is very intimidating for women at first." She says after a year riding as a group however, "Those men want to ride with US now!" Colette adds, "When you see a woman pull her helmet off and all that hair tumbles out or there is a woman on a bike that is just as skilled of a rider as you are — that's a really good feeling because this is typically a man's sport."
Being an empowered woman rider doesn't mean that men riders don't bring something to the table says club member Tammy Zemliska. She laughs and says, "Tipping your bike is a great way to meet guys." Julie quickly adds, "But we can all pick up our own bike can't we? We just don't have to!" That's when the room erupts in laughter.
This summer, the Tenacious Dames are planning a few cross-state road trips to explore the open road. The club just picked up five new members this spring and they have launched a brand new chapter in Great Falls. For these ladies, it goes without saying the more, the merrier.
"The name Tenacious Dames describes our personalities. It means outgoing. It means strong. It means empowering. It's everything that we want for this riding club," Colette says. "We share the same love!"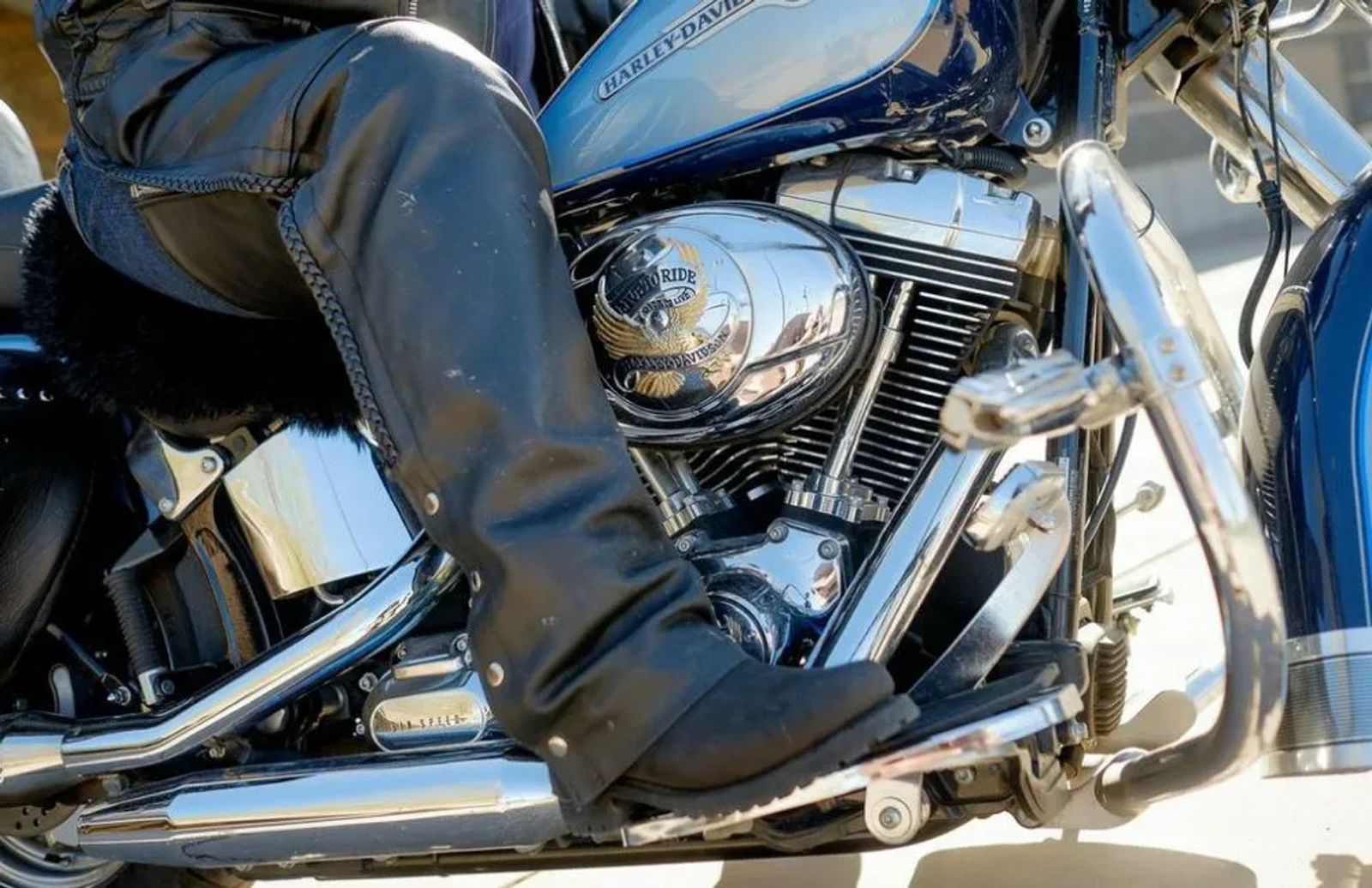 How to Hit The Road & Ride
Try one of Harley-Davidson's Garage Parties       
Want to give motorcycle riding a shot, but aren't sure how to begin? The women-only Harley-Davidson Garage Parties give women a chance to learn, socialize and ask questions. It's free for any woman who is looking to take the next step to get behind the handlebars. To reserve your spot in one of the upcoming Garage Parties or for more on how to join the Tenacious Dames, call Beartooth Harley-Davidson at (406) 252-2888.