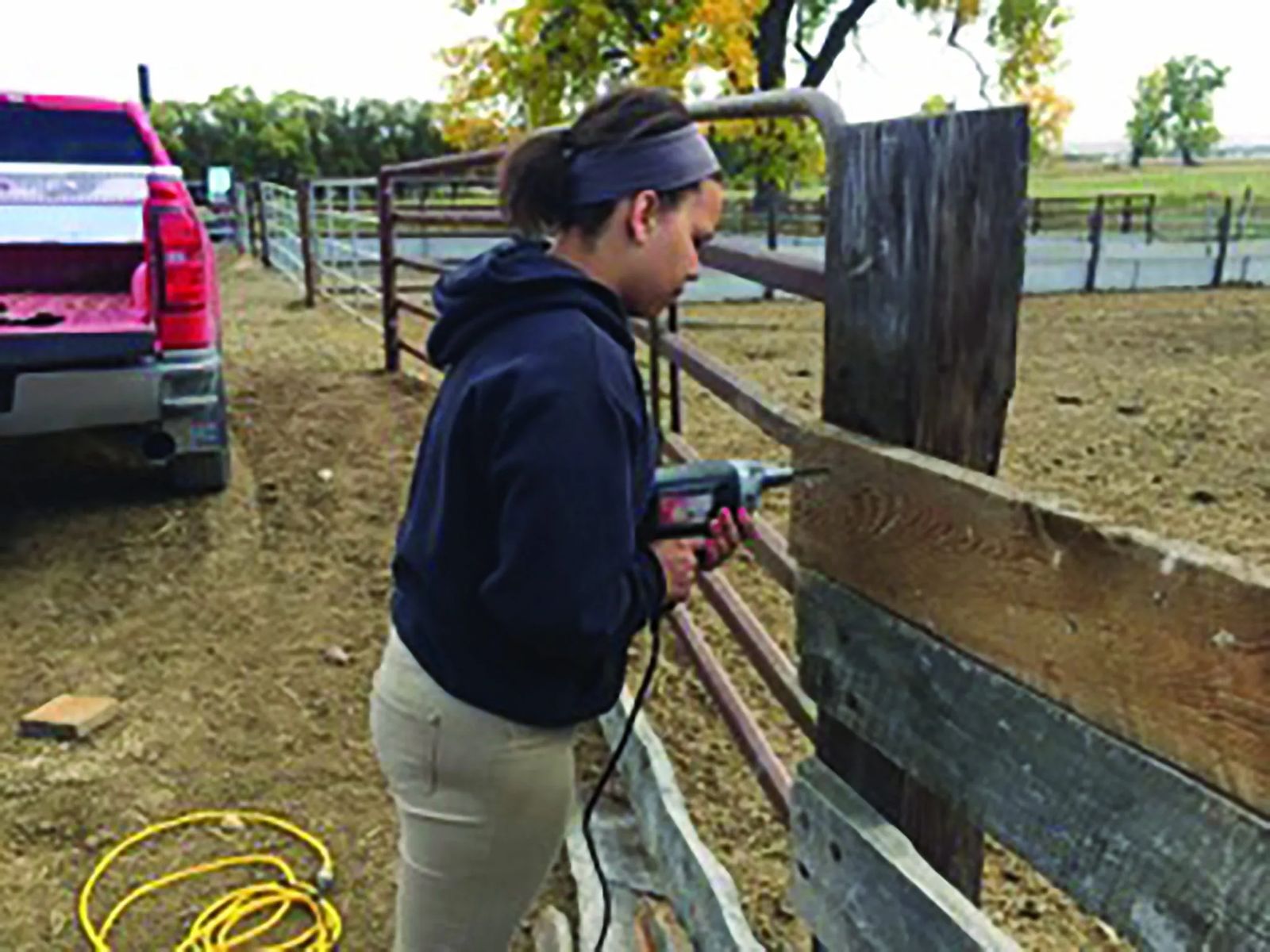 Building Fences, Rebuilding Lives
Yellowstone Boys and Girls Ranch heals kids through agriculture
On a hot summer day, 15-year-old Charlie walks with a purpose down the giant and overflowing rows of ripening raspberry bushes. He's got an eagle-eye focus, hoping to pluck a few of the juiciest berries.
"You look like you need some," he says as he happily shares a handful. Charlie is just one of the dozens of teens on the garden crew at the Yellowstone Boys and Girl's Ranch (YBGR). The teens work side by side with Vocational Education teacher Jim Klempel to successfully grow this lush field of crops. Walk between the tilled rows and you'll also find blackberries, strawberries, cherries, corn, pumpkins, cantaloupe and watermelon. Next to this plot sits an orchard full of fruit trees and vines with small ripening grapes.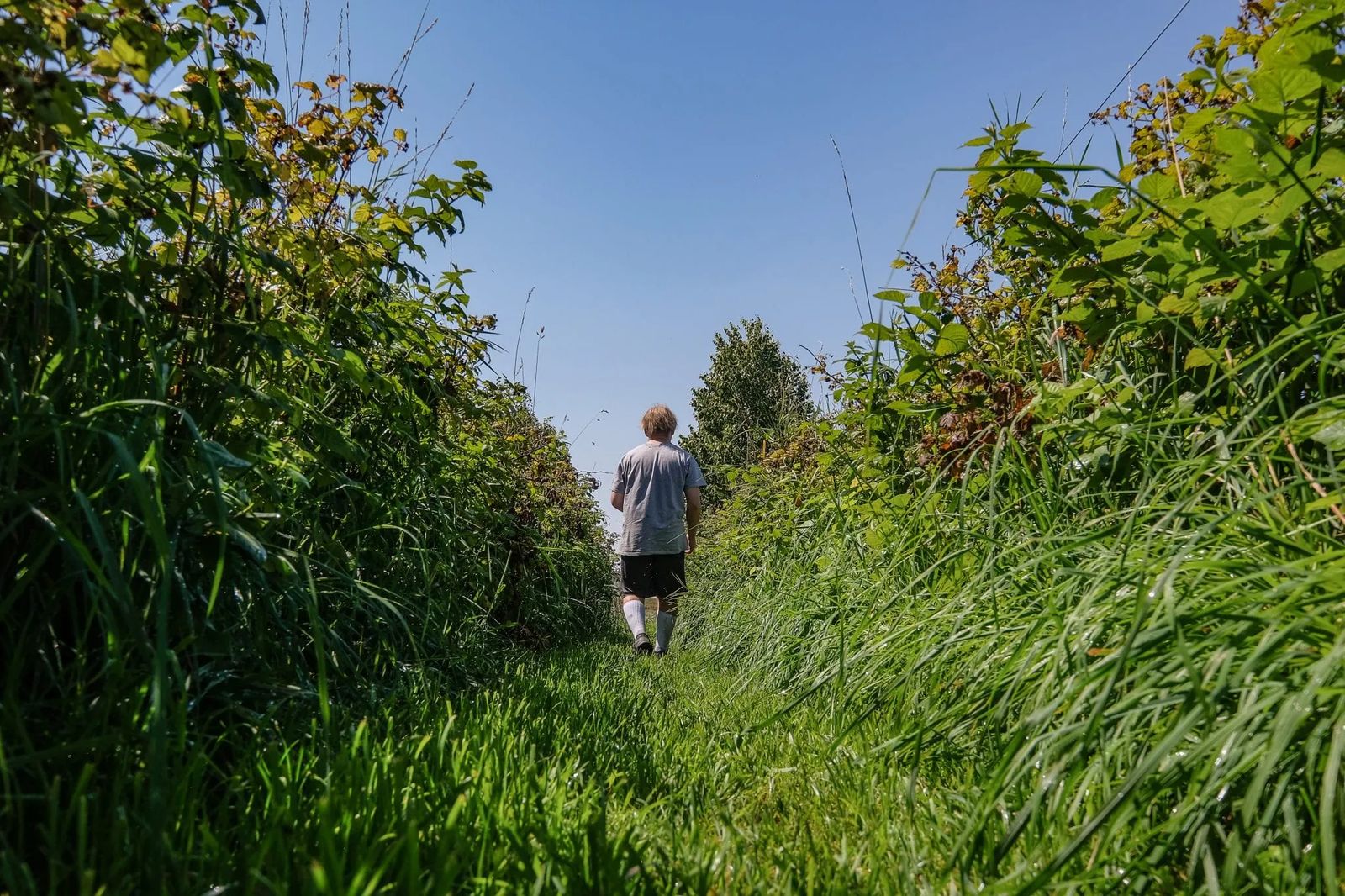 While the purpose of YBGR is to provide residential psychiatric and special education programs to at-risk kids, the counselors and teachers have witnessed a whole lot of healing sprout up with the help of Montana's No. 1 industry.  Agriculture has been the ranch's focus since it opened in 1957.
"Just to see the change in these young people — it's not so much what they learn or the skill they pick up but the personal growth," Klempel says.
"All right, gentlemen, let's load up and head out of here," Gary Adams says, ushering four of the ranch's young men over to the feedlot to work on a fencing project with Klempel. Adams might be the director of Ranch Donor Relations but he also manages YBGR's Farm and Ranch Program.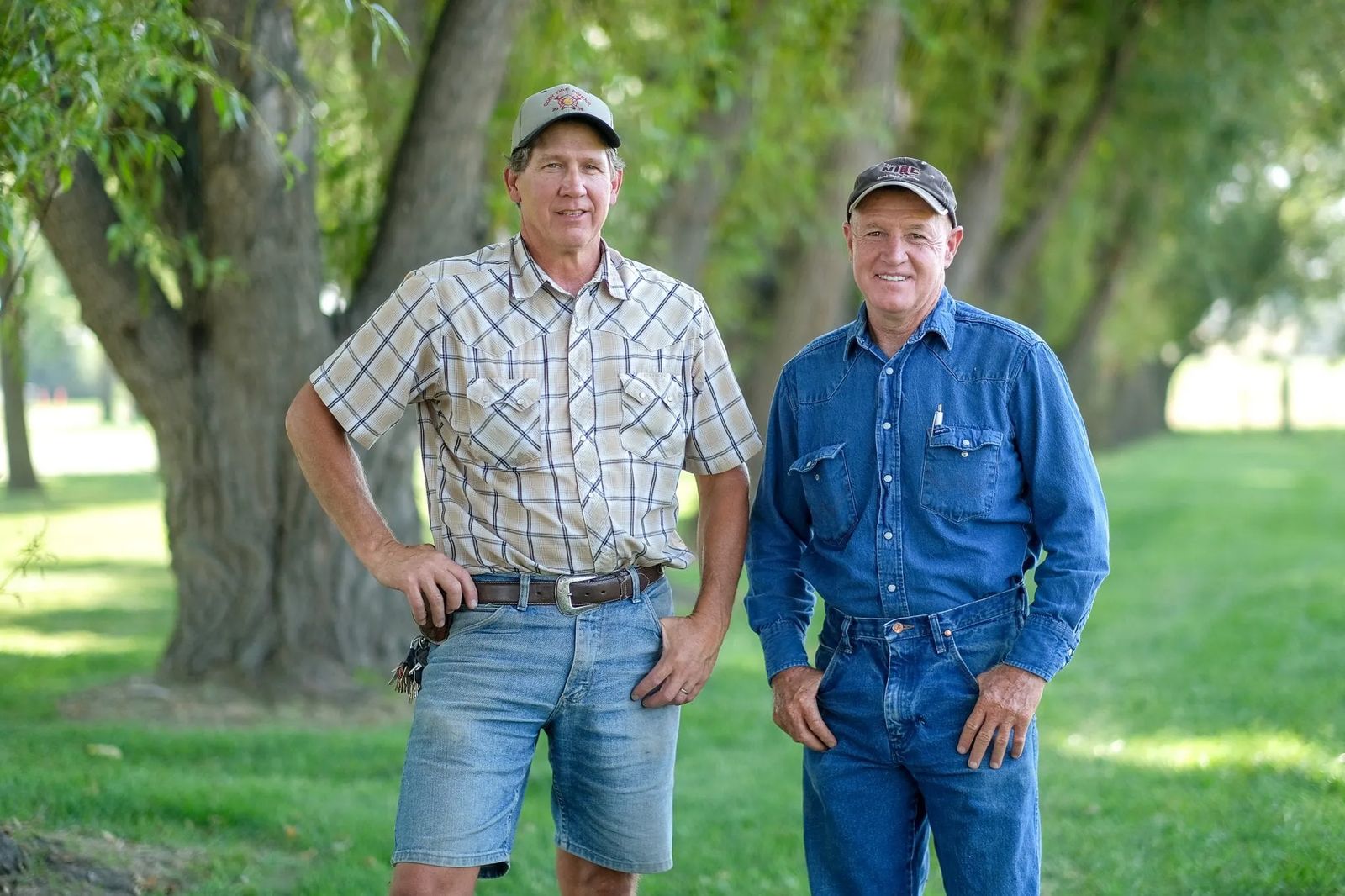 "I have always had a heart for kids," Adams says. "Ranching is in my family and it's kind of always what I've done." That's why, most days he's up before the crack of dawn with a half dozen teens in tow.
"We aren't four walls. We're four hundred acres and the kids can stretch out here," Adams says. "The kids will come out and help irrigate or build fence or clean things up. They will work in the feedlot, wash equipment and work cattle. If I have cattle that have been brought in on donations, I have work crews that come up and help me process those calves," Adams adds.
This isn't a small operation. YBGR has 130 acres of crops — corn, hay and barley — that it leases out to a neighbor on shares. The ranch raises corn for silage to feed the cattle donated through YBGR's Homes for Heifers Program. It grows alfalfa and gets three cuttings a year. The cow-calf operation stretches out over another 110 acres, giving kids at the ranch hands-on experience working with livestock — helping brand, calve and care for the animals throughout the year.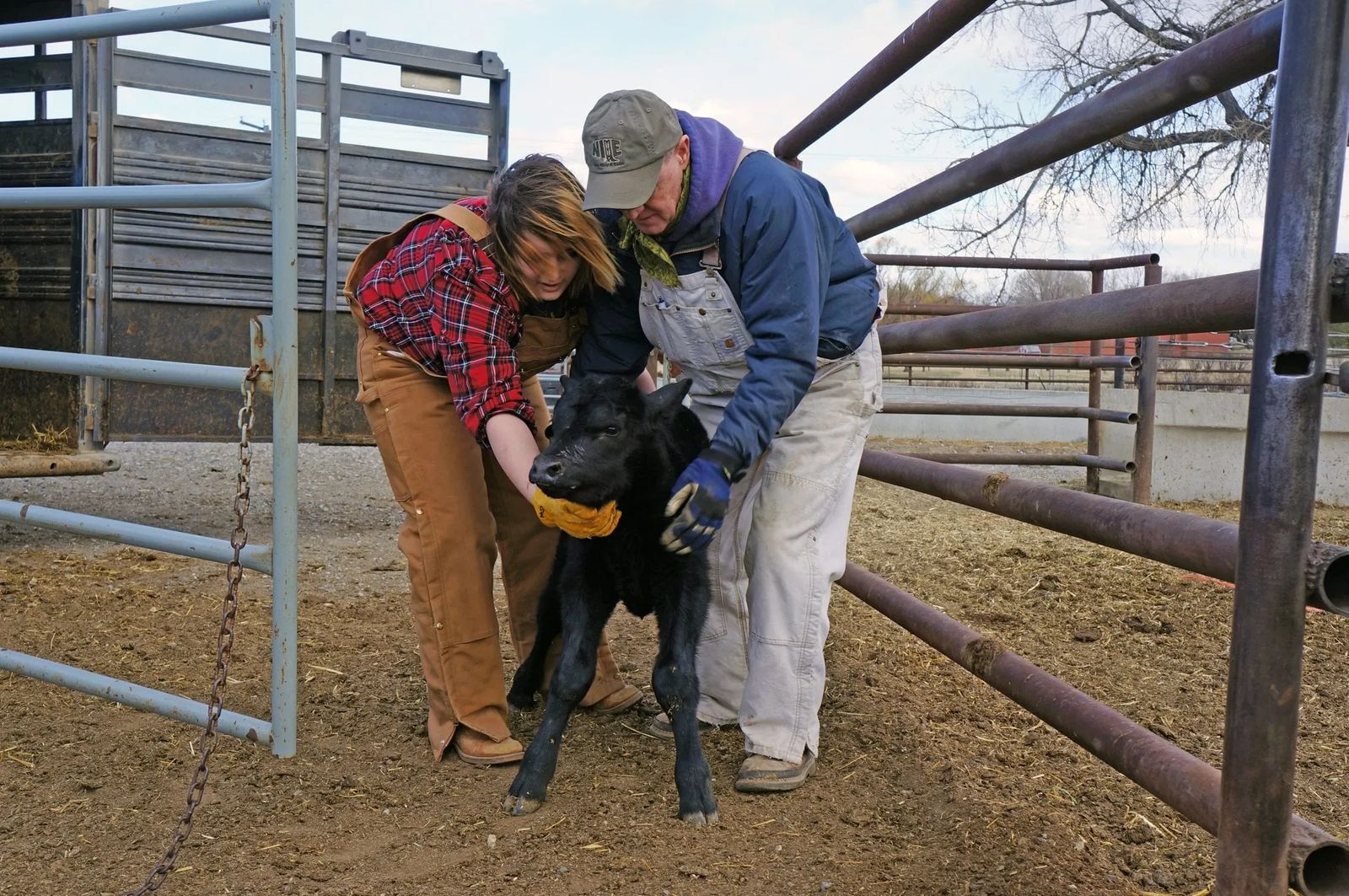 "We get some tough kids here, you know?" Adams says. "Humans have hurt these kids. So, we get them out with us and we get them around livestock. We get them around baby calves, around cattle, around horses and those young people start getting freed up and start trusting people more and more."
After working on the ranch in different capacities for more than 30 years, Adams has seen transformation story after transformation story.
"In the 61-year history, we have served more than 10,000 kids here at YGBR, with many of them being a part of our farm and vocational-ag programs," Adams says. "This isn't like running cattle through a chute; every one of these kids is special in their own unique way."
Adams distinctly remembers one of those kids touching his heart in a profound way. While living at the ranch, Adams says the young man was "angry at the world and angry at life." The teen had planned to enlist in the military after he left YBGR.
Out of the blue, Adams' cell phone rang and the young man was on the other end of the line. It had been at least two years since the two spoke.
"He said, 'I just wanted to call and say thank you for giving me the opportunity to be on your work crew. It helped me so much. You are going to be getting a card from me in the mail. Tomorrow, I am going to be graduating from West Point.'" Adams says he was overcome with emotion. The young man had enlisted in the Army as an airborne infantryman before being accepted to the military academy at West Point. He's now an officer assigned to the Fourth Infantry Division at Fort Carlson, Colorado. "He did that but we had a small part in that. It's an honor for us. We only have one shot with this kid and his family, so we should do our due diligence not to quit on this kid and give him or her every opportunity to make it here."
While Adams shows kids the ropes in ranching, Jim Klempel instructs kids on how to use a plasma cutter for metalwork. He teaches small-engine repair. He helps kids hone their carpentry skills or teaches them how to enjoy the fruits of their labor by canning fruits and veggies. Last year, thanks to a bumper crop of raspberries, Klempel helped the kids can more than 600 jars of raspberry jam. Klempel learned all these skills while growing up on a family farm that raised wheat, barley and oats and tended to roughly 300 head of cattle.
"This guy, he's world-class. We are grateful to have him. He can never retire, not as long as I am here," Adams says. "What he does with those kids is just amazing."
Anya Mohr, who works as YBGR's public relations coordinator, spelled it out further by saying, "Jim has been so influential with our children. We had seven kids graduate last May. Four of the kids went into welding because of what he taught them."
Klempel is in his 21st year teaching vocational agriculture classes at YBGR.
"I think work is the best therapy," Klempel says. "We teach these kids how to work."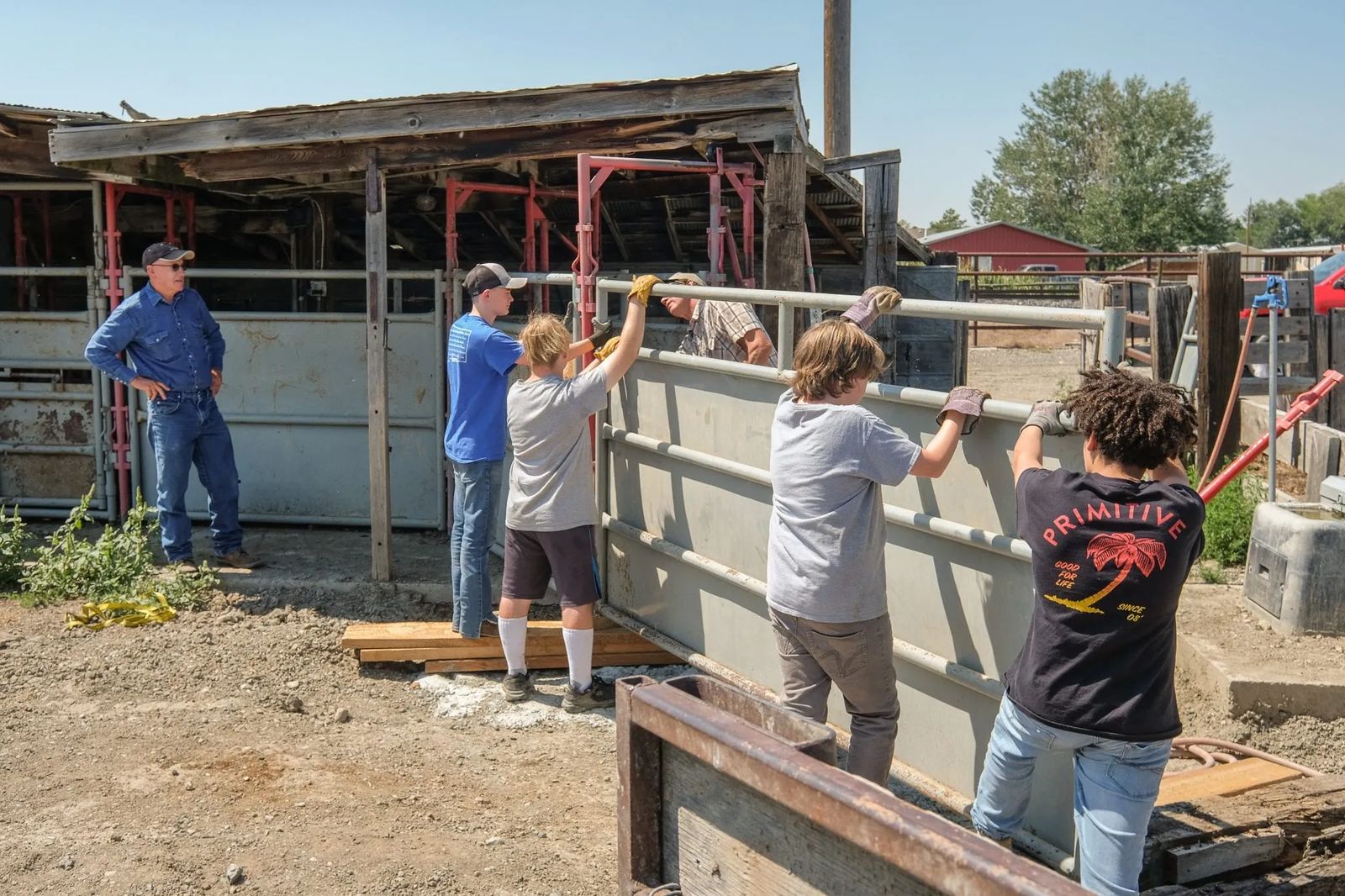 As today's crew gathered to reinforce some fencing and rebuild some corals, it was easy to see the boys were eager to be out in the sun, as hot as it was, to put a little sweat equity into a ranch project.
Sam, a curly-haired boy with a lively personality, just joined the work crew. Today was his first day. Armed with a shovel and some work gloves, he couldn't wait to get started. "It's a privilege because it shows you're trusted," he says. "Even after we've been on the work crew, it's still about Gary trusting us."
As the four boys worked to level the fence line and reinforce it as they plotted out the new corral, both Adams and Klempel looked at the four boys knowing all of this ran a whole lot deeper than a feedlot fencing project.
"To me, it's all about giving a kid a second chance," Adams says. "You can't put a price tag on that when you see a kid that just gets it. The lights go on."
TO LEARN MORE about the mission of the Yellowstone Boys and Girls Ranch, visit ybrg.org.
A DIFFERENT KIND OF DONATION: The Yellowstone Boys and Girls Ranch Homes for Heifers program offers a unique way for ranchers to contribute to the YBGR mission. For more information about contributing a calf, call Gary Adams at (406) 855-5230.