Building HOPE!
Builders change the world from the Magic City  
Greg and Erin McCall of McCall Homes packed their bags last November and took off for the Dominican Republic. It wasn't for vacation when the couple traveled to the island of Hispaniola. Rather, they called it a "HOPE trip." They decided to go after receiving a most unusual phone call from an international non-profit group. The caller asked if they would be interested in building a home in Billings, and donating the proceeds to what the caller said was a very good cause.
Greg, dubbing himself the "doubting Thomas," wanted to see firsthand what the organization making this request was all about. "At first, I was skeptical as a businessperson," admits Greg. Even though he and Erin are a seasoned homebuilder/design team, it's not every day someone calls and asks for something of this magnitude.
It turns out that this type of call is becoming more common to homebuilders across the U.S. The best news is the call is being answered.
Homes for HOPE, part of HOPE International, a Christian-based microfinance enterprise, partners with the homebuilding industry. Builders, with cooperation from other local businesses, supply and donate labor, services and materials for the building of the home. Funds from the sale are then directed to the non-profit organization, which, in turn, spreads hope to some of the world's poorest people based on a concept called microfinance.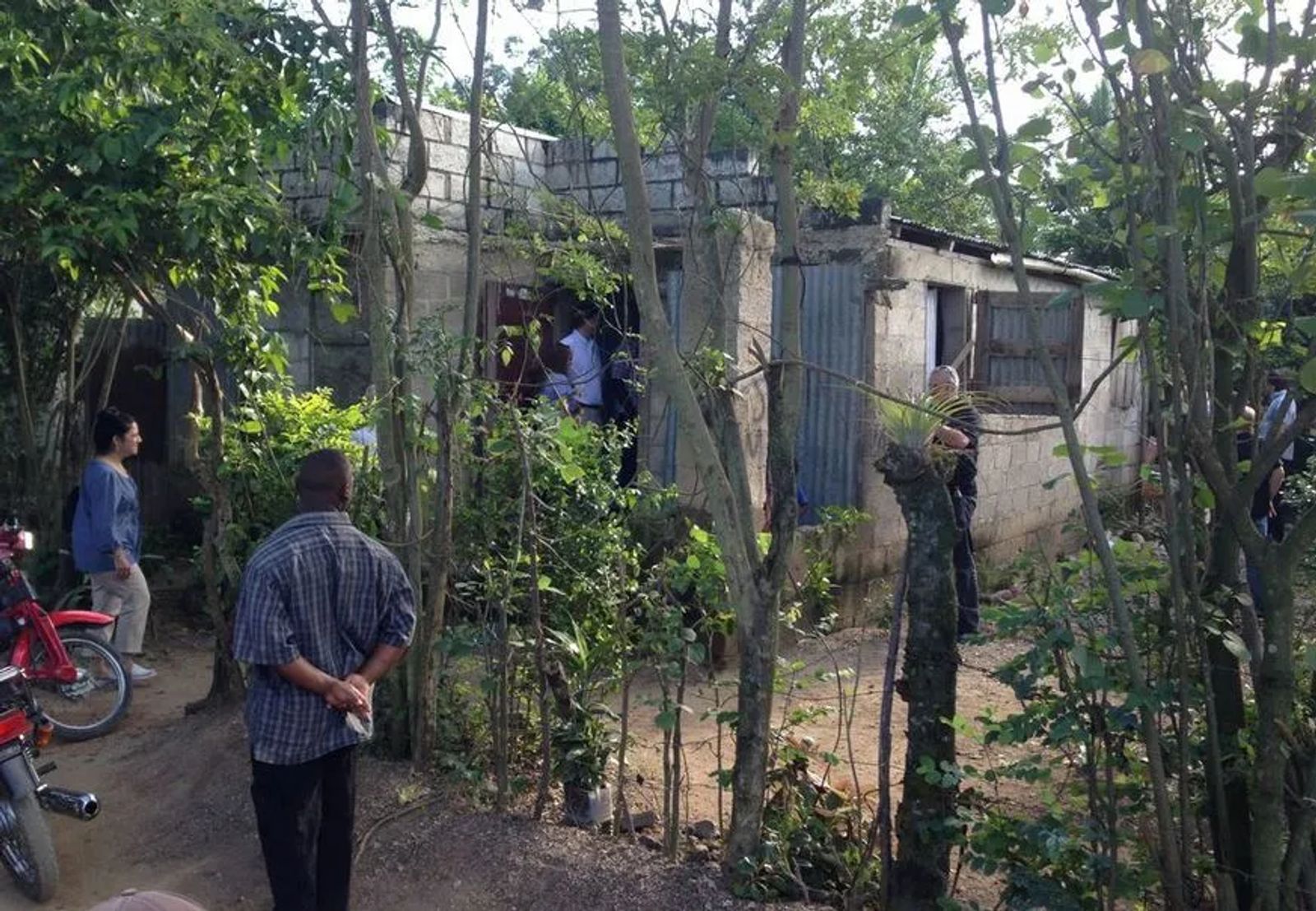 "Up until a year and a half ago, I had no idea what 'microfinance' meant," says Greg. "It's creating something from nothing."
This idea, this method of reaching out and helping others, struck both Greg and Erin. By using their time, talents, skills and resources, they were asked to help create a global difference. After a conversation with HOPE International Executive Director Jack Nulty, who had explained the organization's mission and how micro financing was changing lives, the couple stepped out in faith.
"I knew we, as a company, had the ability to make a difference," says Greg.
"Microfinance is a different mindset," offers Erin. "They call it the 'un-charity.' It's giving people opportunity when attacking poverty." Instead of just giving money or some commodity to impoverished people, they're given the opportunity to receive a business loan.
Microfinance gives the chance to access financial services and to receive business training. It makes the "difference between poverty and provision."
A small (micro) business loan of $50 might provide a way for men and women to start their own business. It's a way to sustain a work force. This approach offers a hand up, not a handout. The loan is required to be paid back by the borrower.
"This empowers people," stresses Erin. "It gives them access to capital."  Without the means to ever secure a loan to buy a sewing machine, a seamstress couldn't make a living. A restaurateur without the ability to buy supplies or cooking appliances couldn't operate an eatery.
"Homes for Hope (H4H) is built on telling people we believe in their gifts and abilities," notes Chris Horst, H4H donor representative for the Mountain West region. He lives in Denver and was in Billings recently.  "People want to work and provide for their families, but, in most countries they can never become a business owner."
Sharing the stark reality of the hardship he and Erin witnessed in the Dominican Republic, Greg reveals his deep emotion. "The trip broke me inside," he confides. "I came back to my safe and secure home. I had my head in the dirt as to how good we have it. It's our responsibility to help."
H4H, an integral part of HOPE International, simply asserts "building locally to end poverty globally." Homebuilders like Greg and Erin, along with many Billings businesses including Castlerock Excavating, Northwest Pipe, American Title & Escrow and Western Security Bank, donated time, labor, resources and money to help people in different parts of the world break the brutal cycle of poverty.
Greg explains micro financing as a "holistic, Christian" approach to help pull people out of desperate living situations. "The one thing that blew me away," he says, "is that in most third world undeveloped countries people have no ability to save money. They can bury some in a tin can and hope a tornado doesn't come or they may be able to buy a pig but then the pig dies. They may recoup some money but not all of it." The vicious cycle repeats.
"The belief deeply held within people is to provide for themselves and for their family," says Chris. HOPE International makes micro loans to hundreds of thousands of people in 17 countries. "We've made $50 million worth of loans to 680,000 people over the past 16 years." What demonstrates not only the success of microfinance, but, the desire of people willing to work and earn a living, is that "97 percent of all loans," notes Chris, "have been repaid."
Savings groups are established when loans are made. Individuals within these savings groups lend support to one another to make sure every loan gets repaid. "It's a community-minded way for someone to own a business," states Greg. "If one person doesn't repay his or her loan, the others have to repay it," keeping every one accountable.
This brings to mind a 56-year-old woman in one of the villages he and Erin had visited on the island.
"Teresa is the epitome of hope," remarks Greg about the lady that has left an indelible impression upon him. "She is a breast cancer survivor and a 10-year veteran in her savings group.  She has her own seamstress shop where she makes ladies' garments. She bought a foot-action Singer sewing machine with a $50 loan. It had taken her five years just to save $25. Now, she influences those around her."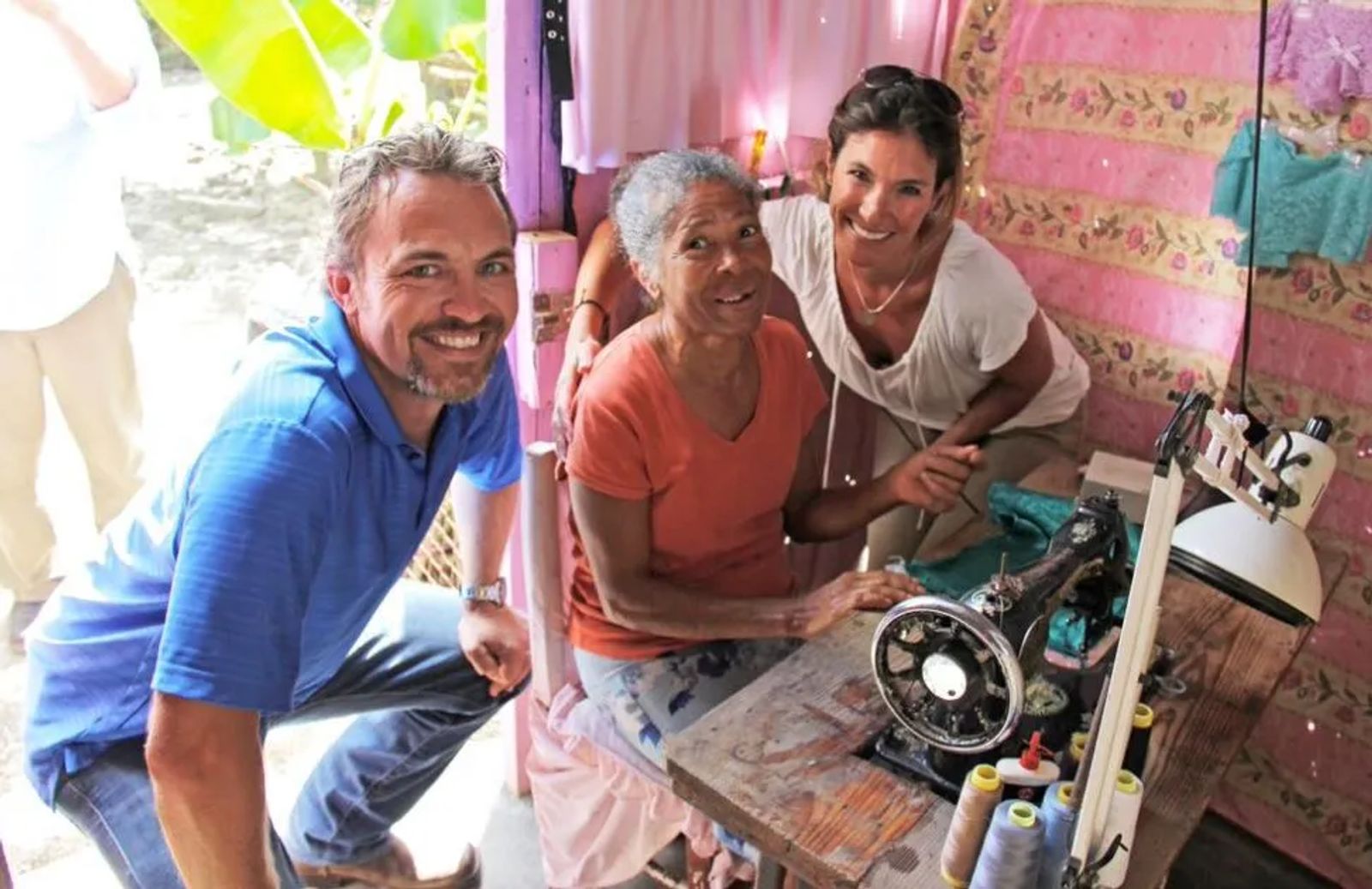 Greg's eagerness in sharing this woman's story comes full circle. Choking back his own emotions, he passionately states, "This is an investment in someone's life. I wanted to be part of it."
The McCall's wasted no time poring over plans to build a HOPE home in Josephine Crossing. A 2,752-square-foot home fit for a parade. "We planned to have the home done by early or late spring," says Greg, "however, it was a God thing. It turned out to be our Parade home."
The timing worked much better as many people touring Parade of Homes in September received the gift of Greg and Erin sharing the story of HOPE. Erin simply says that as each and every person walked through this beautiful new home, "It was a way for us to get the word out on Homes for HOPE."
Inside the Home for HOPE Comfortable, Sophisticated Family Living
Built in the family community of Josephine Crossing, the new Home for HOPE sits on Lone Pine Street. Facing the east, the sun kisses it every morning. Aside from the definite curb appeal sits a labor of love. Men and women from the Billings area designed and built this two-story home not only from the ground up but from their hearts. These tradesmen and women give their time, talents, some tears and plenty of high-fives, donating all the materials and supplies to get the job done. No matter who buys this property, the new owner will undoubtedly feel the love that's been poured into it.
The first thing you notice about this two-story treasure is its industrial-modern look with clean lines. An upper balcony adds to the home's architectural design. Fit for Romeo and Juliet, it extends from the sumptuous master suite.
Inside this stately home, the master offers a huge walk-in closet, easily accommodating his & her wardrobes. Across the room, sliding barn doors with frosted glass elicit the 'wow' factor, as do the rest of the doors in the home, supplied by Grand Lumber. Beyond this unique door, the en suite appeases the most discerning taste. A free-standing tub, a java-colored floating vanity from Ferguson Bath, Kitchen & Lighting Gallery and a large walk-in shower with glass door from American Glass present a spa-enthralling ambiance.
Off the master suite, a fabulous family room with vaulted ceiling and recessed lighting offers abundant space. All of the home's electrical was done courtesy of the expertise of Sonshine Electric. A Jack & Jill bathroom separates two of the other three bedrooms and a laundry room provides total convenience.
The main level of the home acquiesces to comfortable, yet, sophisticated family living. A gas fireplace in the great room lights up the space. Built-ins on either side add to the overall grand statement this wall effect creates. A huge archway, trimmed in white, leads into the dining and kitchen area. Natural light filters in through sliding glass doors and an architecturally designed area on the side of the house allows for an active, private landscape.
Window coverings from Murray Window and Door Coverings complement the entire space. Dark high-end kitchen cabinetry with brushed chrome hardware and stainless steel appliances all from Kitchens Plus enhance granite countertops from Billings Marble & Granite. A gorgeous gray-toned backsplash from Carpets Plus Colortile harmonizes beautifully.
Hanging lights over the center island cast perfection, as does the entire home's lighting, courtesy of One Source Lighting. Attention to detail accentuates the care every local supplier, contractor, business and individual put into this extraordinary home. A "very generous" Kenco Security & Technology installed a home security system.
Others like Drywall Unlimited, Billings Construction Supply, Comfort Heating and Cooling, Mountain Supply, Pride Industries, Redline Construction, Sanderson Stewart, Sonshine Electric and Toepher Concrete sum up what Homes for HOPE is all about — building hope and changing the world at a local level.
Building Homes for HOPE How you can get involved
Homes for HOPE is a 501(c)3 charitable non-profit organization which unites builders and their trade partners to build a "Home for HOPE" on a largely pro bono basis. For more information on microfinance, H4H and its primary partner, HOPE International, please log onto: www.homes4hope.org  or go to www.hopeinternational.org.   If you are a local business or church group wanting to know more, Erin McCall says "We'd love to speak with any church group or any individuals about it. It's the most beneficial way to help empower people." You can contact Greg or Erin at McCall Homes at (406) 651-5354. Greg also suggests picking up a copy of the book, "The Poor Will Be Glad," by HOPE International President Peter Greer.
BUILDING HOPE Other businesses involved in this 'uncharity' project
Alpha Overhead Door
BTU Busters
Custom Closet Specialties
Knife River/Fisher
Leatherneck
Redline Construction, LTD.
Sanderson Stewart
Westate Machinery
Homebuilders Association of Billings
Precision Plumbing
Payne Financial
HOME'S PHOTO GALLERY
Many hands touched this Home for HOPE project. On the industrial modern exterior, Earth Movers Excavation, Toepfer Concrete, McCall Construction, Drywall Unlimited, Pacific Supply, Pride Industries, Outlaw Exteriors, Complete Construction, Billings Insulation, Finishing Touch and ADR Painting all played huge roles. The warm palette was done courtesy of Sherwin-Williams. The yard's landscaping by Thuesen Sprinklers and Landscape allows for privacy as well as space for family activity. It'll stay lush and green during the summer thanks to Oasis Sprinkler Systems.[/caption]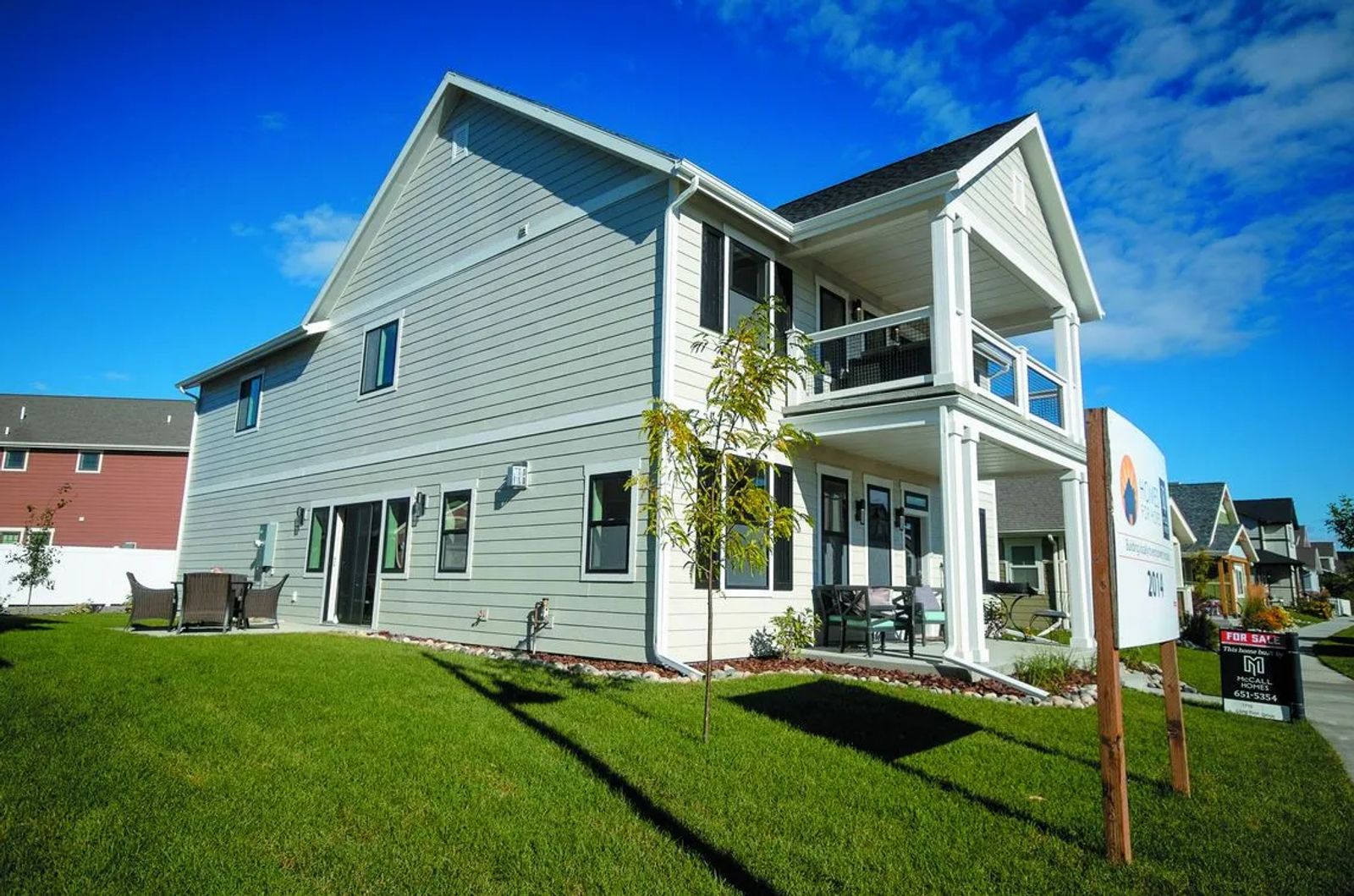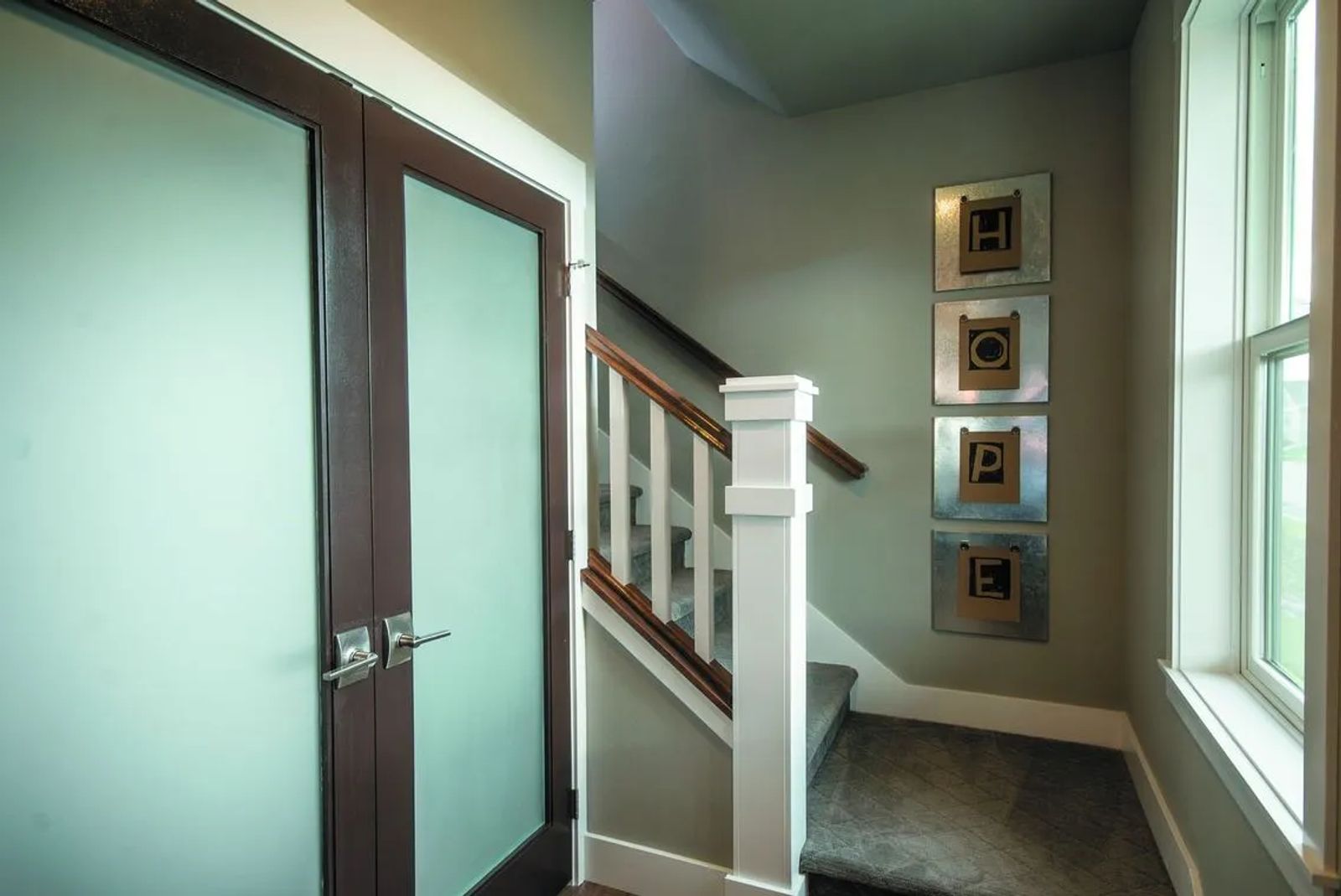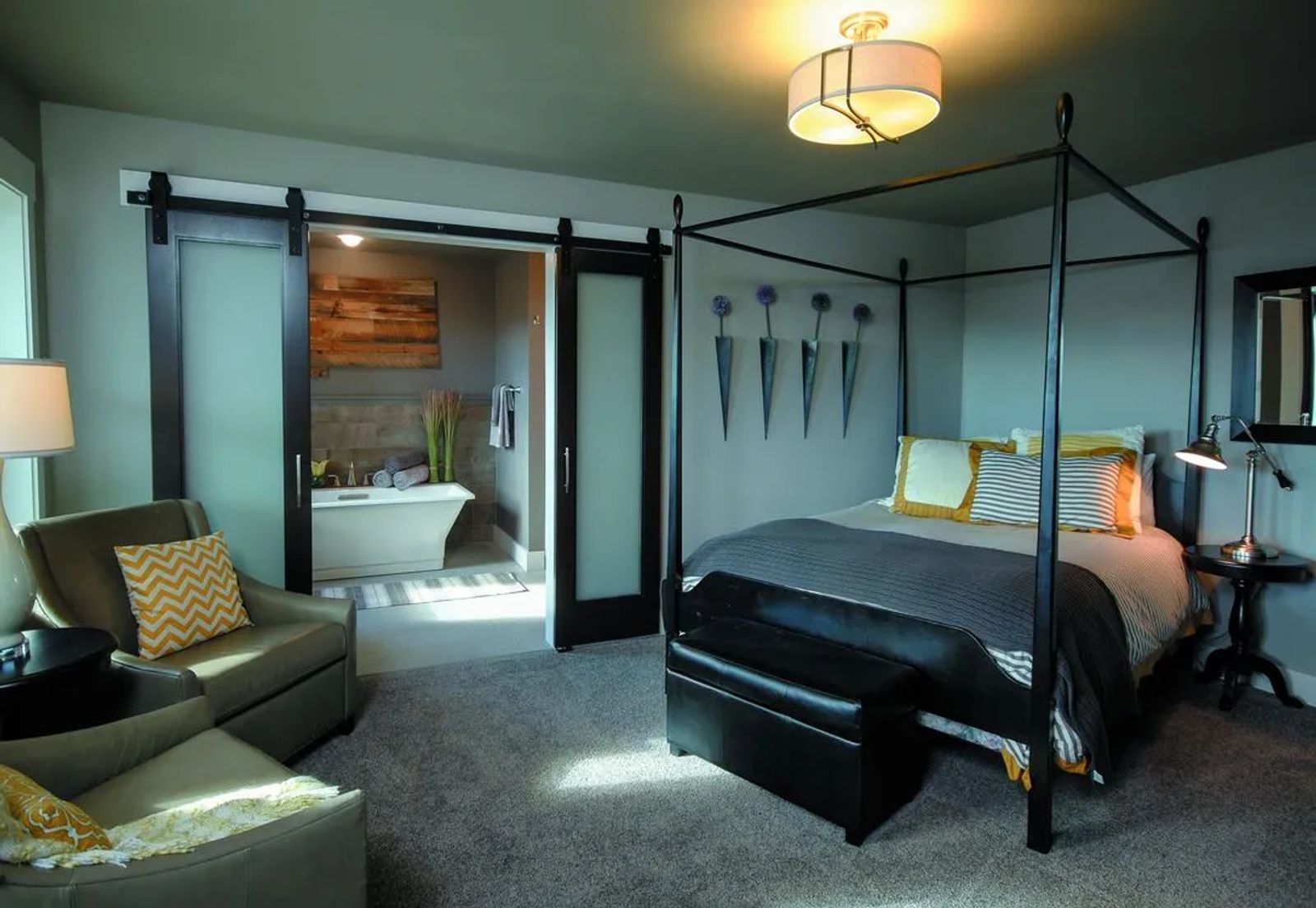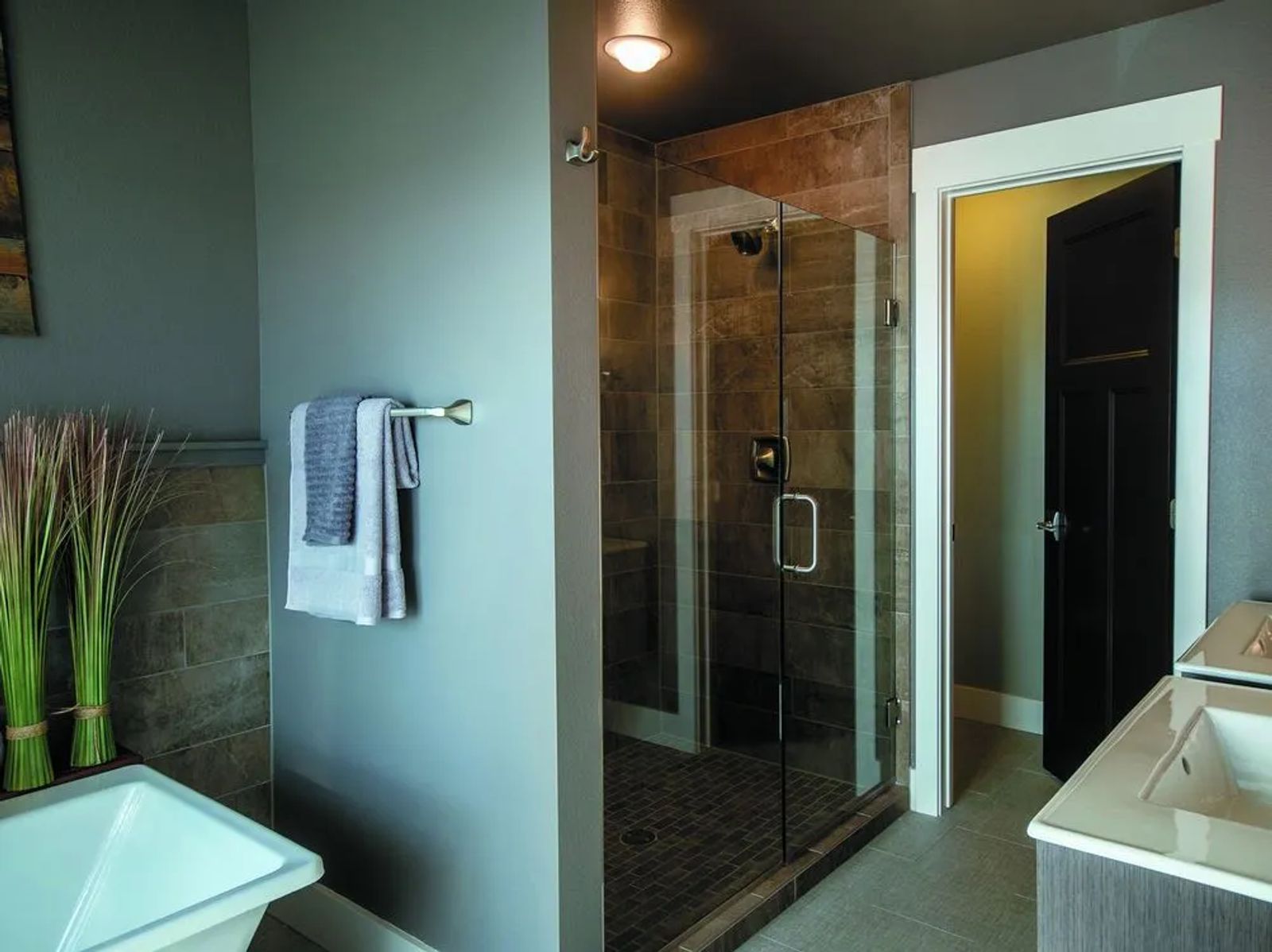 A floating linear gas fireplace with porcelain tile from Comfort Heating & Cooling creates a warm, comfy space in the great room. Wood flooring from CarpetsPlus Colortile flows throughout this main level. The bold creamy-white trimmed archway, as with all the trim work in the home was masterfully crafted by Chadwick Stuart Construction.[/caption]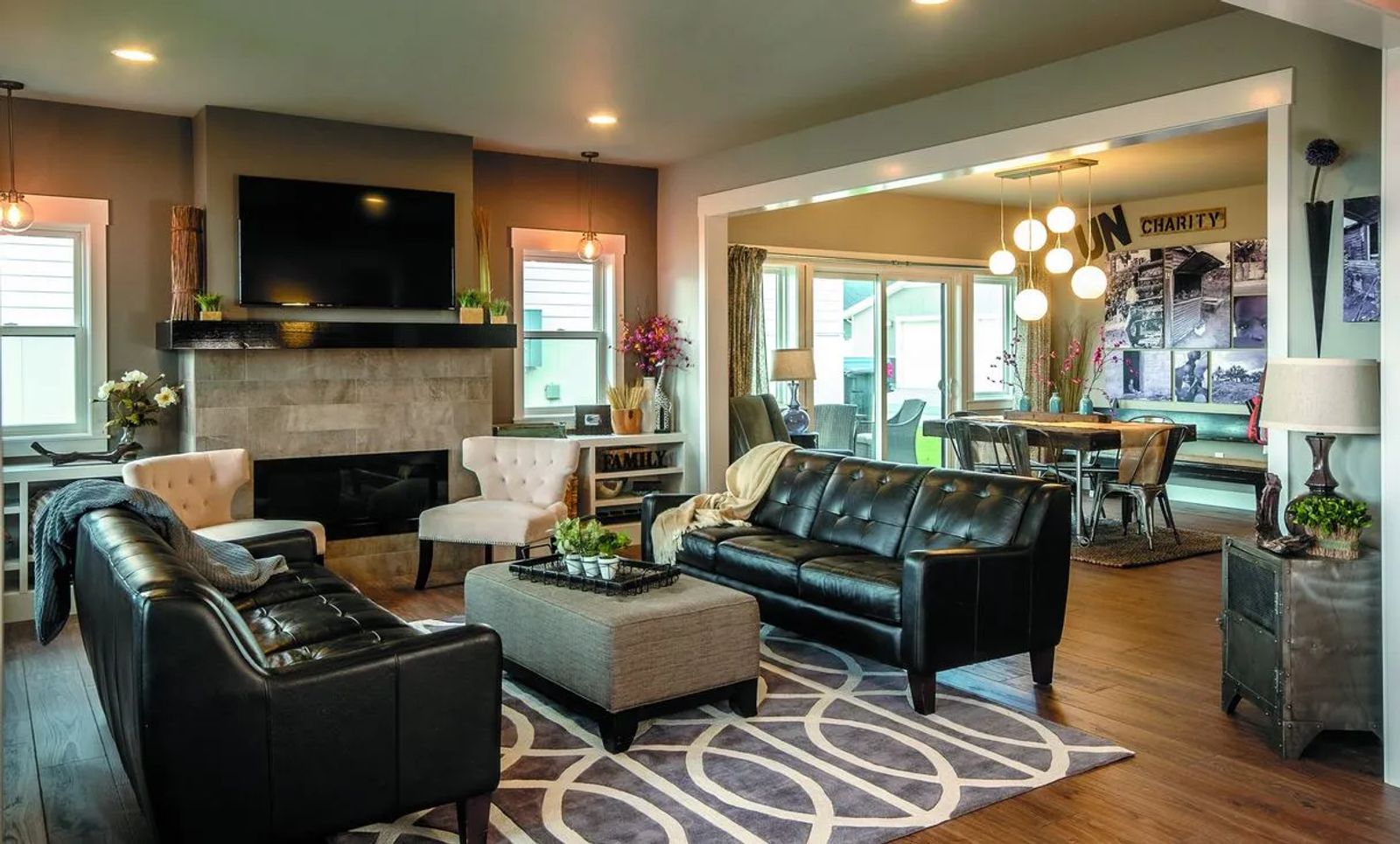 Tall, espresso cabinets featuring clean lines, upper lighting and under-counter lighting complement stainless steel appliances, all from Kitchens Plus and installed by Precision Plumbing. It's a dream kitchen topped with granite countertops from Billings Marble & Granite and a marble plank tile backsplash from CarpetsPlus Colortile.[/caption]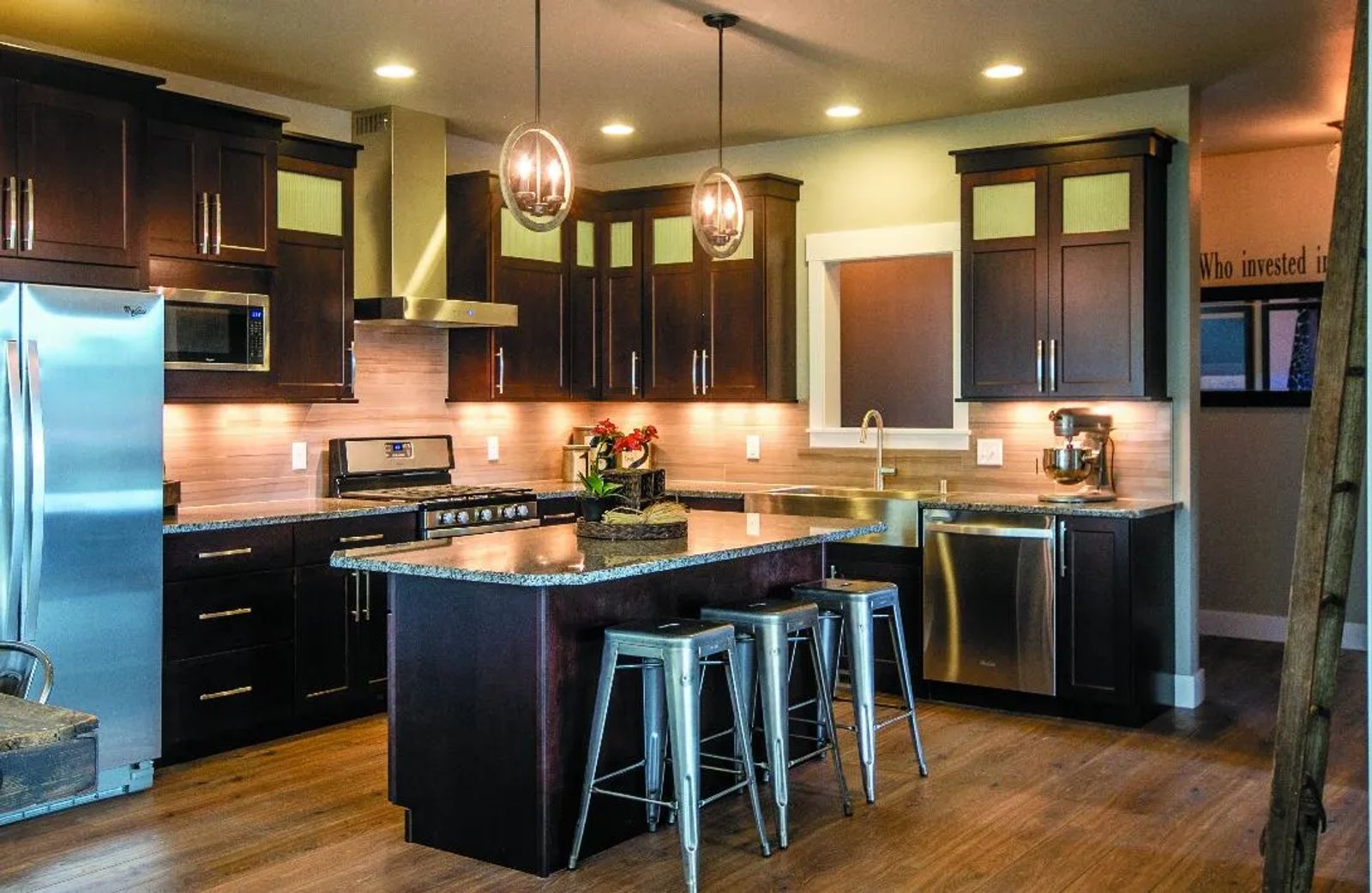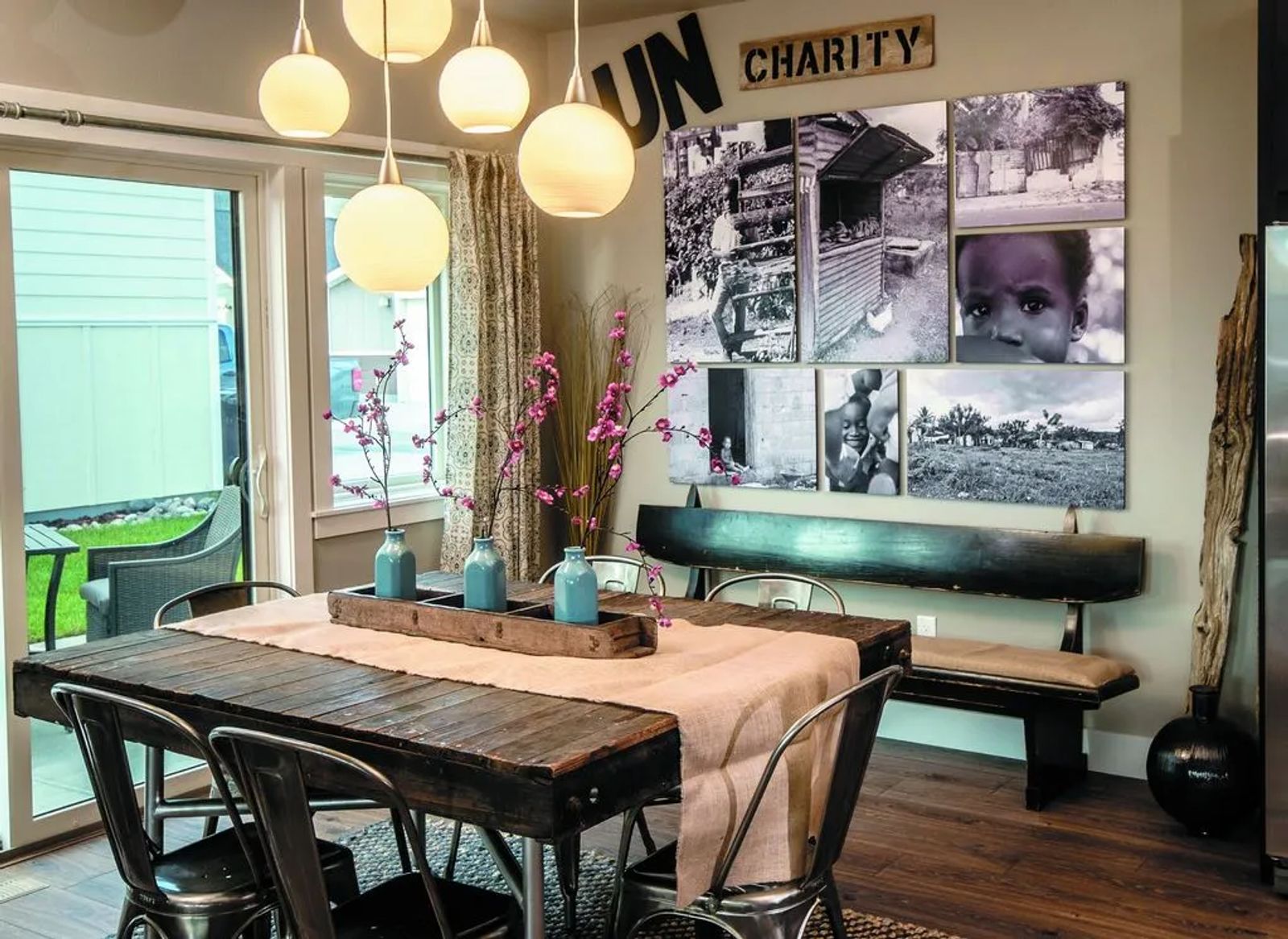 A Jack & Jill bath connects two of the second-level spacious bedrooms. Whether both become the perfect kids' retreats is up to you! One bedroom tells the stories of people overcoming poverty while another story in the next bedroom takes you on Teresa's personal journey of triumph. "We're telling her story with this room," says Erin McCall.[/caption]