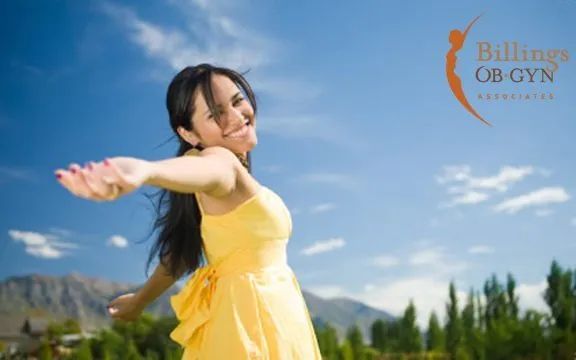 Take time to get heart healthy!
We've heard the statistics that heart disease is the number one killer of women. But, did you know that heart disease kills more women each year than all forms of cancer combined?  Fighting this threat is all about healthy choices and knowing your risks. Getting regular check-ups and learning all the factors that put you at risk can be a life saver.
How can you keep heart disease at bay?
1. Don't Smoke
2. Get Moving - try to get in 30 minutes of exercise at least 5 days a week
3. Don't skip your yearly check-up with your doctor
4. Eat Healthy
Diet is one of the best ways to stay heart healthy. Aim for:
4.5 cups of fruits and veggies each day
Two 3.5 ounce servings of fish each week
Three servings of fiber-rich whole grains each day
Less than 1500 mg of Sodium each day
No more than 450 calories a week on sugar-sweetened beverages
4 servings/week of nuts, legumes and seeds
Less than 7% of your total calorie intake of saturated fat
No more than 2 servings a week of processed meats
Need some great, heart healthy recipes for your recipe box?
 Balsamic Glazed Salmon
6 Wild salmon fillets
4 cloves of garlic minced
1 T.  honey
1 T. white wine
1/3 c. balsamic vinegar
4 t. Dijon mustard
Dash of salt and pepper
1 T. fresh chopped oregano
DIRECTIONS
Preheat oven to 400 degrees F (200 degrees C). Line a baking sheet with aluminum foil, and spray with non-stick cooking spray. Coat a small saucepan with non-stick cooking spray. Over medium heat, cook and stir garlic until soft, about 3 minutes. Mix in white wine, honey, balsamic vinegar, mustard, and salt and pepper. Simmer, uncovered, for about 3 minutes, or until slightly thickened. Arrange salmon fillets on foil-lined baking sheet. Brush fillets with balsamic glaze, and sprinkle with oregano. Bake in preheated oven for 10 to 14 minutes, or until flesh flakes easily with a fork. Brush fillets with remaining glaze, and season with salt and pepper. Use a spatula to transfer fillets to serving platter, leaving the skin behind on the foil.
Lemon-Garlic Broiled Halibut Fillets
4 halibut fillets, about 6 to 8 ounces each
Salt and pepper
2 T. olive oil
3 cloves garlic, finely minced
2 T. fresh lemon juice
1/2 t. dried leaf basil
1 T. fresh chopped parsley
Lemon slices
Parsley leaves
DIRECTIONS
Place halibut fillets skin side down on greased baking pan or greased rack of broiler pan. Sprinkle with salt and pepper. In a small saucepan, combine olive oil, garlic, and herbs. Heat over low heat until garlic is softened, about 1 to 2 minutes. Spoon mixture over each fillet. If making ahead, cover the pan and refrigerate for 2 to 4 hours, or until ready to cook. Heat broiler. Broil halibut for about 10 minutes, or until it flakes easily when tested with a fork. Garnish with parsley leaves and lemon slices, if desired.
Serves 4.
Moroccan Chicken
½ c.  flour
3 T. sweet paprika
2 t. salt
½ t. freshly ground pepper
3 – 3 ½ pounds chicken (breasts and thighs) cut for 6-8 servings
2-3 T. olive oil
1 yam peeled and cut into 1 inch pieces
1 medium onion thinly sliced
2 cloves garlic minced
1 bay leaf
1 T. ground cumin
1 T. ground cardamom
1 t. ground cinnamon
Pinch of saffron threads
½ c. raisins
½ c. chopped dry apricots
3 c. chicken broth
1 cup couscous
¼ c. minced fresh mint
 DIRECTIONS
In a large bowl combine flour, paprika, 2 teaspoons of salt and ½ teaspoon of pepper.  Add chicken and toss well. In a large heavy pot, heat olive oil.  Add chicken in batches and cook until brown on all sides, approximately 10 minutes.  Add yam, onion, garlic, bay leaf, cumin, cardamom, cinnamon, saffron, raisins, apricots and broth.  Bring to a boil, then reduce heat to medium low and cover.  Simmer approximately 1 hour.  Taste and adjust seasoning. Uncover,  add couscous and mint and stir.  Reduce heat to low, cover and simmer 5 minutes.  Turn off heat and let sit 10 minutes.  Fluff and serve.
Turkey Chili
1 T. cooking oil
1- ¼ pound fresh ground turkey
1- ½ c. chopped onion
1 medium green pepper chopped
2 garlic cloves finely chopped
1 can (18 ¾ ounces) whole tomatoes, undrained
1 can (15 ounces) tomato sauce
2 T. chili powder
1 T. crushed dried basil leaves
1 t. crushed dried oregano leaves
2 t. Worcestershire sauce
Ground red pepper to taste
1 can (16 ounces) red kidney beans, drained
DIRECTIONS
Heat oil in large skillet over medium/high heat until hot.  Crumble turkey into skillet.  Stir in onion, green pepper and garlic.  Cook until turkey is no longer pink then drain. Stir in remaining ingredients except kidney beans.  Cut up tomatoes.  Heat to boiling.  Reduce heat.  Cover and simmer at least 25 minutes up to 2 hours. Stir in kidney beans.  Cook 5 minutes longer.  Salt and pepper to taste.  Serves 4-6.  Great recipe to double or triple, freezing extras for times when you don't have time to cook.