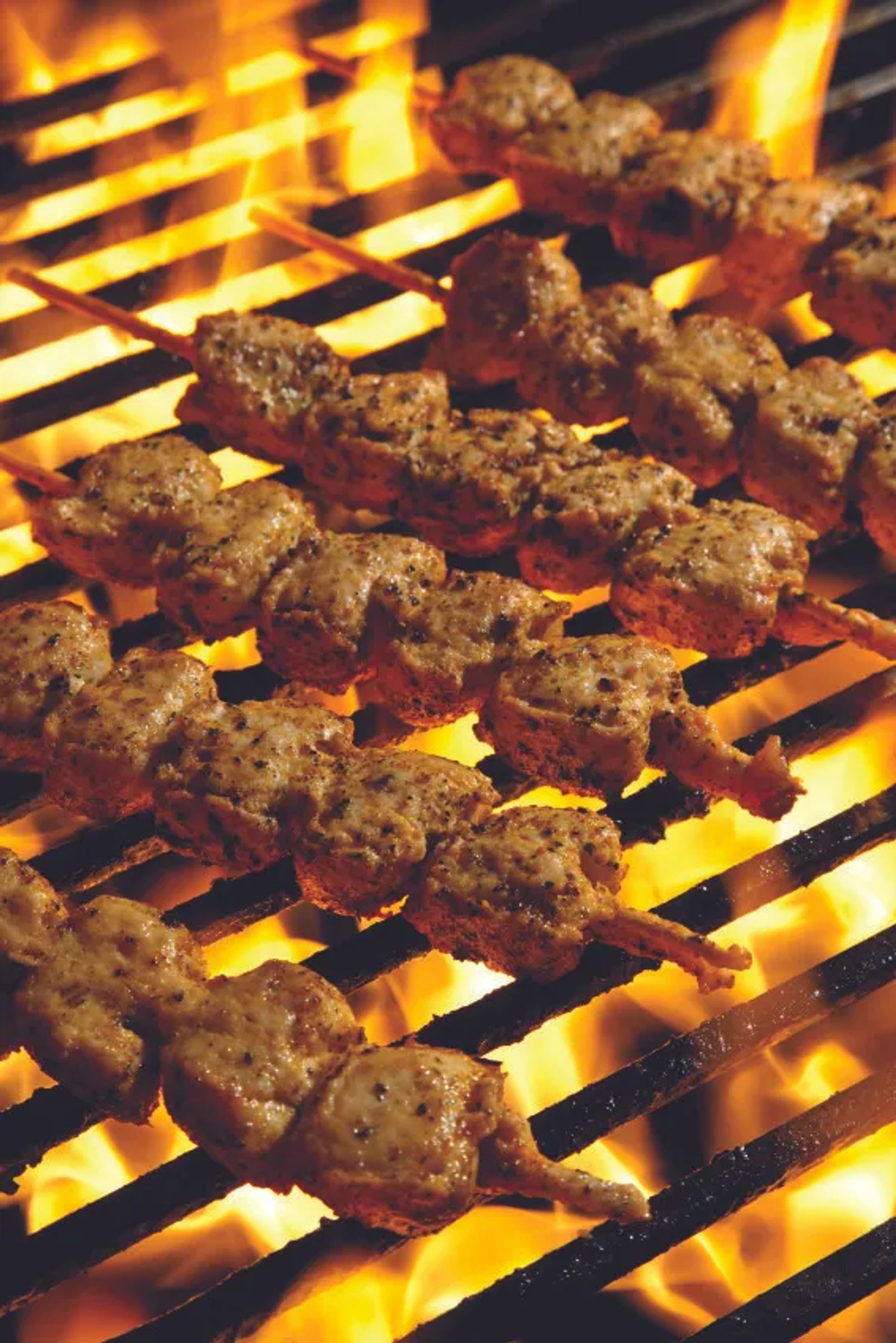 Camp Cuisine
Our family is preparing for our Memorial Day camping trip, so of course that means food. I feel like our whole trip really revolves around what we are going to eat and when. Something about being in the mountains away from the stress of work and home seems to make camping food more fun.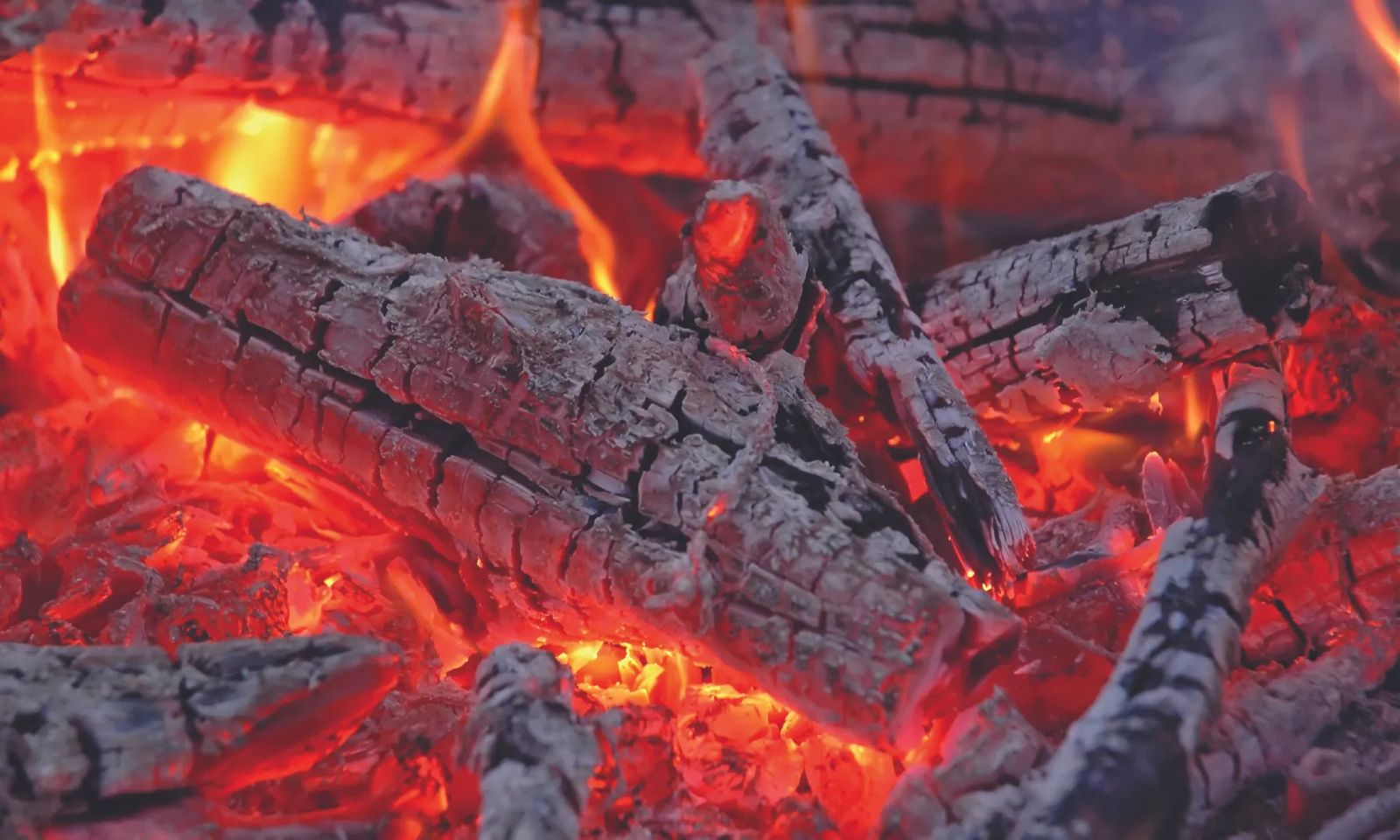 I had to search for a bit to unearth one of my favorite camping recipe - chicken kabobs with peanut dipping sauce. It was a recipe featured in 2010 and one that I make every year. If you are headed out in the great outdoors (even if it is your backyard), try some of these great recipes! If you are feeling adventurous, try the Salt or Sand potatoes listed below.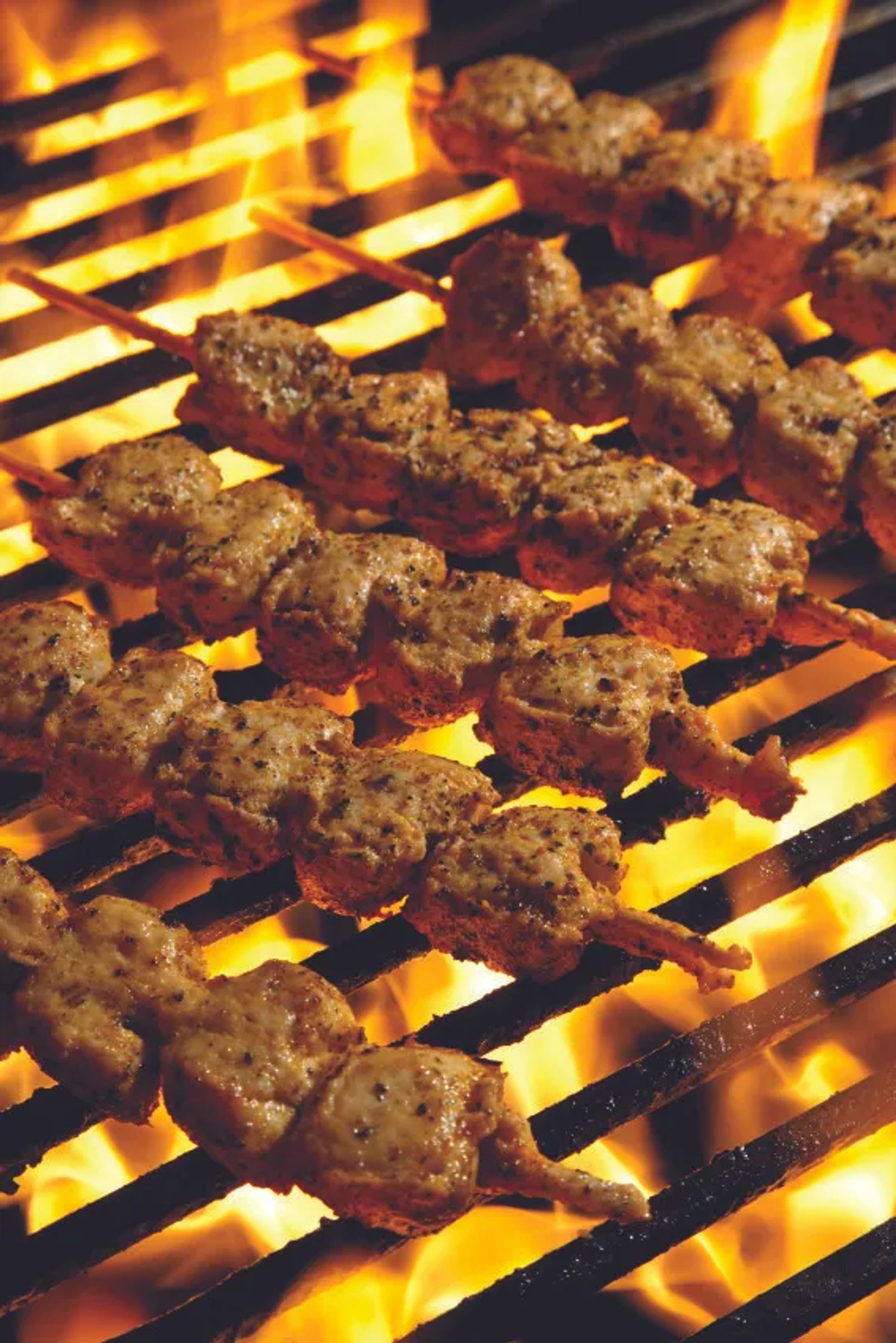 Happy Camping!
~Haley
Camp Cuisine - Fire up your imagination and cook something new!
By Kay Erickson
Few places in the world offer the opportunities to hike and camp like the Yellowstone Valley. There's something about the glow of the campfire that makes the beautiful vistas of Big Sky Country even more enticing. If you are a camper, you know how to roast a hot dog. But why not tickle your taste buds a little bit more with some great campfire cuisine? Bringing new food ideas to the campsite is sure to create an additional glow at your next camping experience.
Someone who knows her way around a campfire is Alex Tyson, Vice President of the Billings Chamber/CVB. She comes from a long line of outdoor enthusiasts and has rich history growing up with family that worked for the National Park Service. Alex is a pro, who sees campfire cuisine as something more than just hot dogs and hamburgers.
Pizza (both savory and dessert) and cheesy s'mores are on a lot of Tyson's cookout menus, which she says turns campfire cooking into fun for the kids as well as the adults. She's also a big fan of Krusteaz mixes for pancakes, scones and brownies since you only need to add water. Plus, you can cook or bake them on the skillet right over the campfire.
Erica Willis is another "campfire cuisine pro" and comes from the ranks of the Girl Scouts. As the Chief Development Officer with the Girl Scouts of Montana and Wyoming, Erica says the scouts have added gourmet cooking to the camping experience. Every other year, the Girl Scouts offer a five-day outdoor gourmet camp in Helena. The next one isn't until the summer of 2011. But if you want to mark your calendar, you should know that girls do not need to be members of a troop in order to take part in any Girl Scout camp.
From the Girl Scouts recipe files come some interesting twists on the baked potato. And speaking of twists, no campfire menu would be complete without Bread Twisters.
To keep it easy on your camping excursion, it's a good idea to do the prep work at home (the chopping and slicing) and then stash the ingredients in storage bags or sealed containers. It takes the stress out of cooking and lets the whole family get involved! After all, that's what camping is all about – having fun!
So when packing the cooler for the next camping trip, leave the franks and burgers at home and try something new. These outdoor ladies know what's cooking.
Enjoy!
CHICKEN KABOBS WITH PEANUT SAUCE
A Family Recipe from Alex Tyson
KABOBS
1 ¼ - 1½ lbs. of skinless chicken breast, cut into 1 inch pieces
Juice of 2 limes
2 t. minced or grated fresh ginger
Salt and freshly ground pepper
Large re-sealable plastic bag
Metal skewers
French or Ciabatta bread for dipping
PEANUT SAUCE
1 ½ c. creamy peanut butter
¼ c. soy sauce
2 T. sugar
2 T. sesame oil
3 T. rice vinegar
¼ - ¾ t. cayenne pepper (according to taste)
¼ c. water
(Fresh chopped cilantro and chopped green onions, optional)
FOR THE KABOBS
Before leaving home, put the cubed chicken in a large re-sealable plastic bag. Add the minced fresh ginger, lime juice and salt and pepper to taste. Place in a cooler and be sure to keep it well chilled. You can marinate the chicken in the cooler for as many as 24 hours and as few as 3. Once you're ready for your campsite meal, place the chicken on skewers and place on a clean grill. A medium to high heat fire will work the best. Cook for six to seven minutes each side or until the chicken is cooked through. You can also hold the skewers near the fire, rotating them after a few minutes until the chicken is cooked through. Serve the peanut sauce on the side and use it to dip the chicken pieces and slices of bread. Bring along a ready-made salad and you have a well-rounded meal.
FOR THE PEANUT SAUCE
Mix well and store in container until ready to serve. Add cilantro and green onions as you serve the sauce.
CAMPING PIZZA
                  From Alex Tyson
Ready-made pizza dough from the refrigerated section or flatbread
Jar ready-made pizza sauce
Grated cheese
Ready-to-use toppings of your choice
Spread the sauce on the pizza dough or flatbread, then layer with cheese and your favorite toppings. Place right on the grill and cook until the crust is golden brown and the cheese is melted. With the flatbread, just wait for the flatbread to toast and the cheese to melt. 450 degrees is a good temperature for both, but be sure to watch closely.
TIP: Bring enough dough or flatbread and ingredients so everyone can make his or her own and share while others are grilling.
FRUIT PIZZA CAMPFIRE STYLE
From Alex Tyson
Refrigerated sugar cookie dough
One container softened cream cheese
About ½ c. powdered sugar
1 can of fruit pie filling, or sliced fresh fruit
Chopped nuts (optional)
Shape the cookie dough onto a pan (Alex uses a cast iron pan sprayed with oil; She says others have used a non-stick pie pan). Press the dough into the pan. Depending on how hot your campfire is, place the pan over the grill top for about 12 to 15 minutes. Combine the powdered sugar and the cream cheese and mix well (this can be done on site or at home). Once the crust is cooked to your liking, spread the cream cheese mixture over the warm crust. Next spread or arrange your toppings.
Eat it warm or allow it to cool and serve. This recipe will serve about 8.
CHEESE S'MORES
From Alex Tyson
Large whole wheat crackers
Purchased sundried tomato pesto or sauce of your choice
Firm cheeses of your choice
Take a cracker and spread the pesto on top. Attach a cube of cheese to a long stick or skewer and hold over an open flame for a minute or two. Using a separate cracker, slide the softened/warmed cheese onto the cracker with the pesto or other spread and top with the remaining cracker, then enjoy.
CAMPFIRE POTATOES
From Girl Scouts of Montana and Wyoming Handbook
Mud Potatoes:
Mud
Baking potatoes (1/2 to 1 per person depending on size)
Favorite potato toppings
Cover the potatoes with a layer of mud ½" to ¾" thick. Place the potato in the coals with a shovel, being careful not to knock off the mud. You can check to see if the potato is done by poking it with a knife through a crack in the mud. When it's done, the mud will be thoroughly dry and should fall off easily. To eat, remove the mud and cut potatoes in half lengthwise. Scoop out insides, mix with your favorite toppings and season to taste. If you want to eat the skins, wash potatoes and cover with lightweight foil before coating with mud.
SALT OR SAND POTATOES
From Girl Scouts of Montana and Wyoming Handbook
Rock salt (can substitute clean play sand)
Empty 1 lb metal cans (1 per person)
Heavy-duty foil
Baking potatoes (1/2 to 1 per person depending on size)
Favorite potato topping
Place about 1" of rock salt in bottom of can. Put potato in the can and fill around it with rock salt. Cover the top of the can with foil. Place in coals and cover with additional coals. Bake for approximately 40-50 minutes. To eat, pour salt out and cut potatoes in half lengthwise. Scoop out the insides and combine with favorite toppings and season with salt and pepper. If you want to eat the skins, wash the potatoes and cover with lightweight foil before putting them in the salt.
BREAD TWISTERS
                  From the Girl Scouts of Montana and Wyoming Handbook
Canned biscuits
Thick sticks or dowels (about ¾")
Peanut butter, Nutella or your favorite jam
Mold a canned biscuit into a long, thin, narrow strip. Wrap it around the stick or dowel in a spiral twist. Knead cracks together and hold over hot coals until cooked through. It will easily slide off the end of the stick when baked. Fill with peanut butter, or jam. Nutella, a chocolate-hazelnut spread, is a nice gourmet "twist" to the campfire favorite.