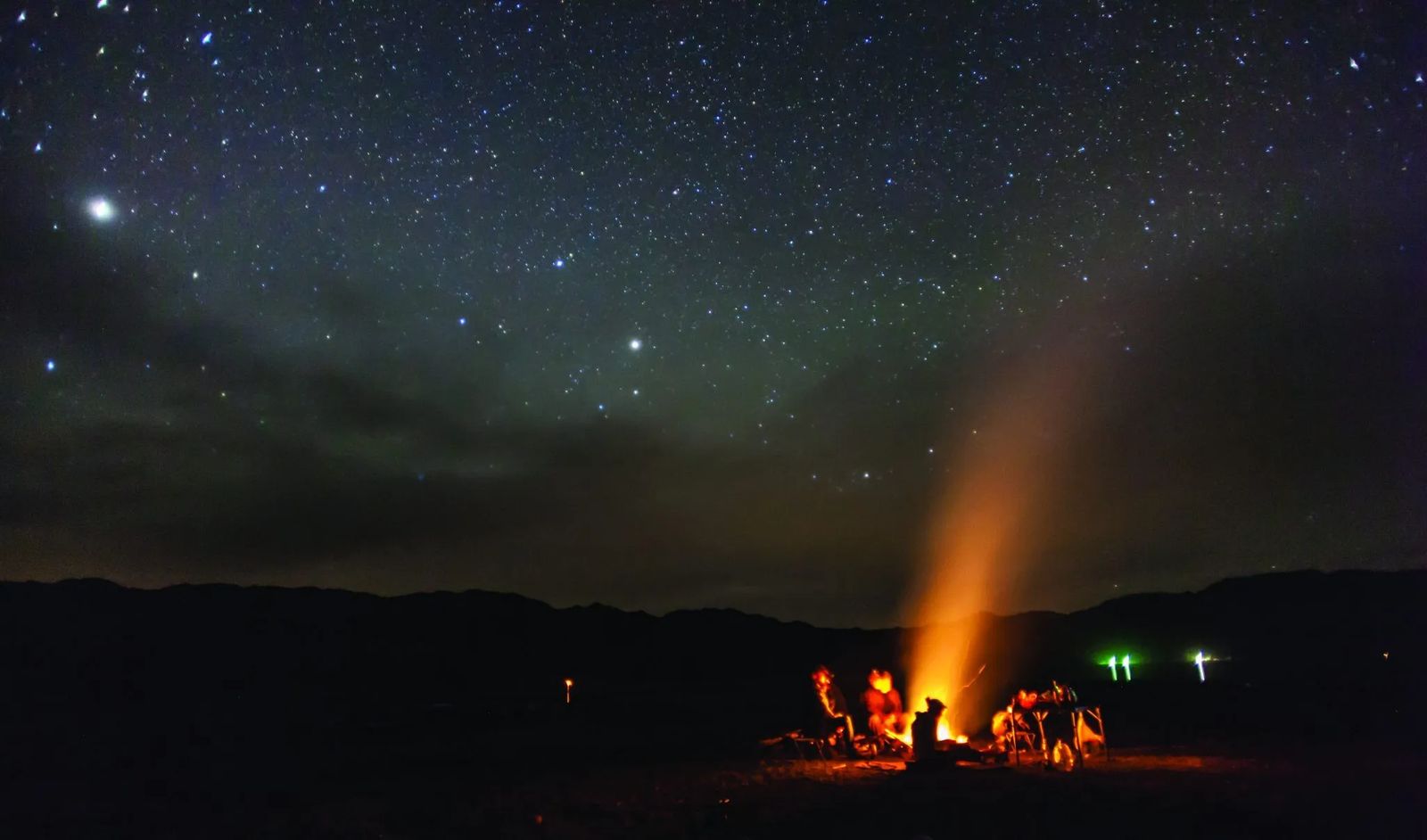 Campfire Fixins!
Fan the Flames, Feed your Family
Whether it's a weekend in Woodbine or 'roughing it' someplace in the Paradise Valley, summertime is synonymous with camping in our family. We can enjoy everything Montana has to offer during these long sunny days. Sitting around the campfire means time with friends, memories made and, of course, sharing some savory campfire fixins. Because we love the meal shared and not necessarily making the meal, I am all about prepping food as much as I can before we even roll out of town. Here are a few of our sure-fire hits. Give these recipes a try, and maybe they will make your family favorites list.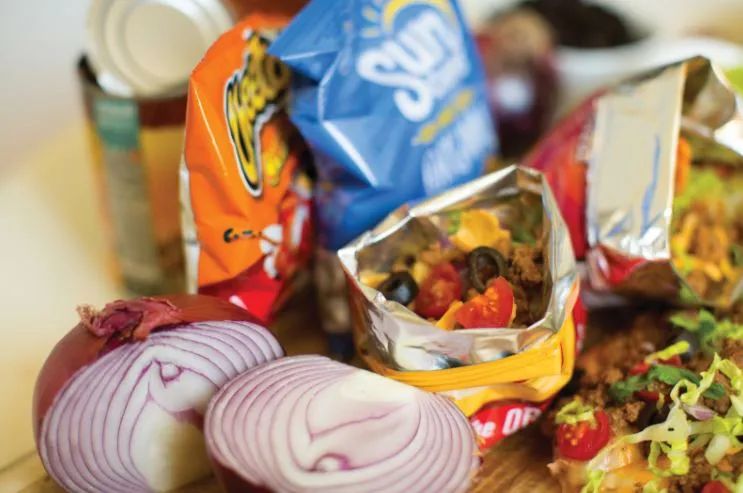 TACO IN A BAG
Small bags of Doritos (choose whatever flavor you like)
1 lb hamburger meat
1 clove of garlic
2 T. Salsa (optional)
Packet of Taco Seasoning
TOPPINGS
Cheese
Lettuce
Tomatoes
Sour Cream
Salsa
Western Dressing – this adds a tangy almost sweet and sour flavor on top
DIRECTIONS
Brown hamburger with garlic and salsa until done.  Drain meat. Add taco seasoning per package directions.  Let the meat cool, place in a Ziploc bag and refrigerate or keep cool. When you are ready to eat, warm the prepared meat over the fire or stove, and assemble your taco in a bag with any toppings you like. I like to crunch up tortilla chips a little, add the meat and cheese, and then finish off with the other toppings, but there is no right or wrong way to do it!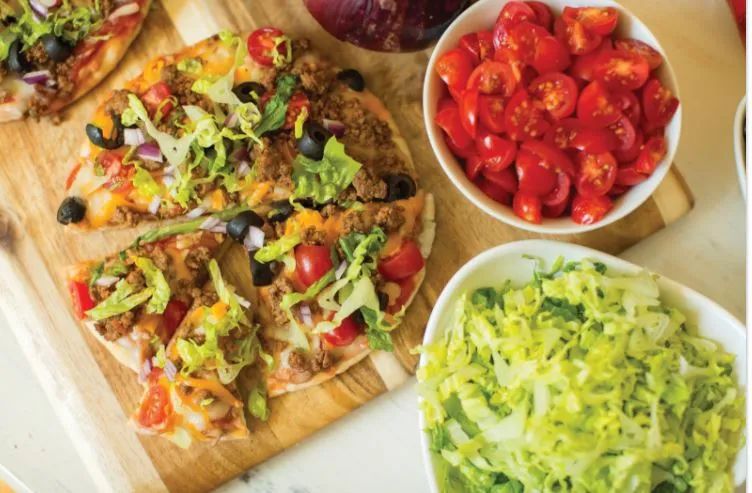 PERSONAL PITA PIZZAS
These little flatbread pizzas allow your family to choose their toppings and make a pizza that plays to their favorite flavors. Here are a few variations our family loves each summer. Keep in mind, you don't have to stick to pizza sauce. Try pesto, olive oil & garlic, barbecue sauce, ranch dressing, or even buffalo sauce. To cook, create a foil packet and cook directly over the fire until the cheese is melted and toppings are hot. You can also put a foil packet on a stovetop as well.
PESTO CHICKEN & ARTICHOKE PITA PIZZA
Cover pita bread with pesto sauce, add chicken (I use pre-cooked chicken from Costco), artichoke hearts, and Mozzarella cheese.
BBQ CHICKEN
Cover pita bread with pre-made BBQ Pulled Chicken or Pork (I like the Jack Daniels pre-made mixes), add any toppings and top with Colby-Jack cheese, Gouda or Mozzarella cheese.
MARGHERITA PIZZA
Cover pita bread with olive oil and garlic mix, add thinly sliced tomatoes, Mozzarella cheese.
TACO PIZZA
Cover pita bread with refried beans. Add taco meat and cheese.  Cook until cheese is melted and top with lettuce, tomato, and salsa.
BUFFALO CHICKEN
Cover pita bread with ranch, add buffalo flavored chicken, blue cheese crumbles, and Mozzarella cheese.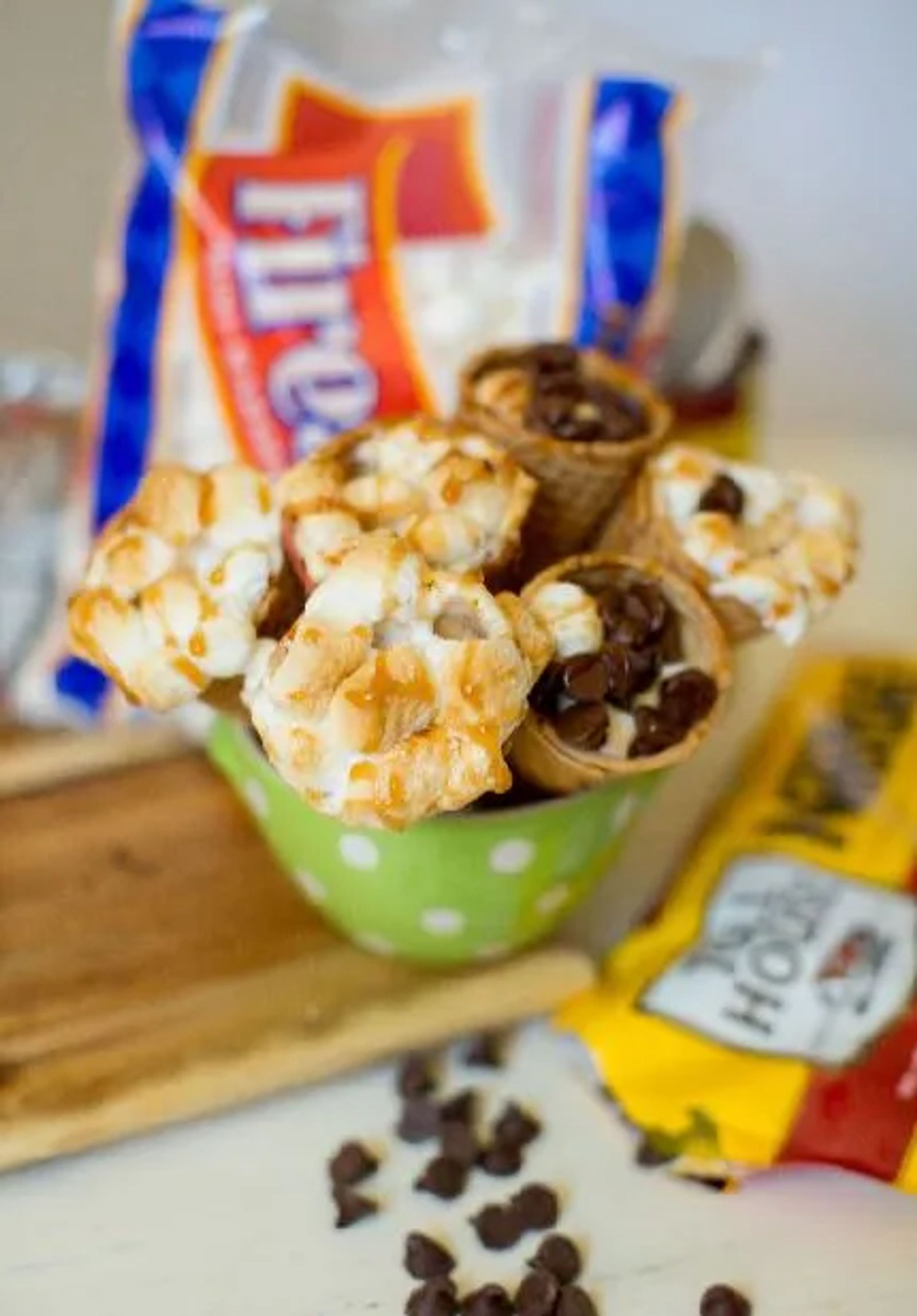 S'MORE CONES
Sugar cones
Tin Foil
Mini Marshmallows
Any toppings you like
DIRECTIONS
Fill the cone with mini marshmallows and add any tasty ingredients you like. Think candy, fruit, sprinkles, anything! Wrap the cone in foil and heat over the campfire until marshmallows are gooey and other ingredients are melted and cooked to your liking.