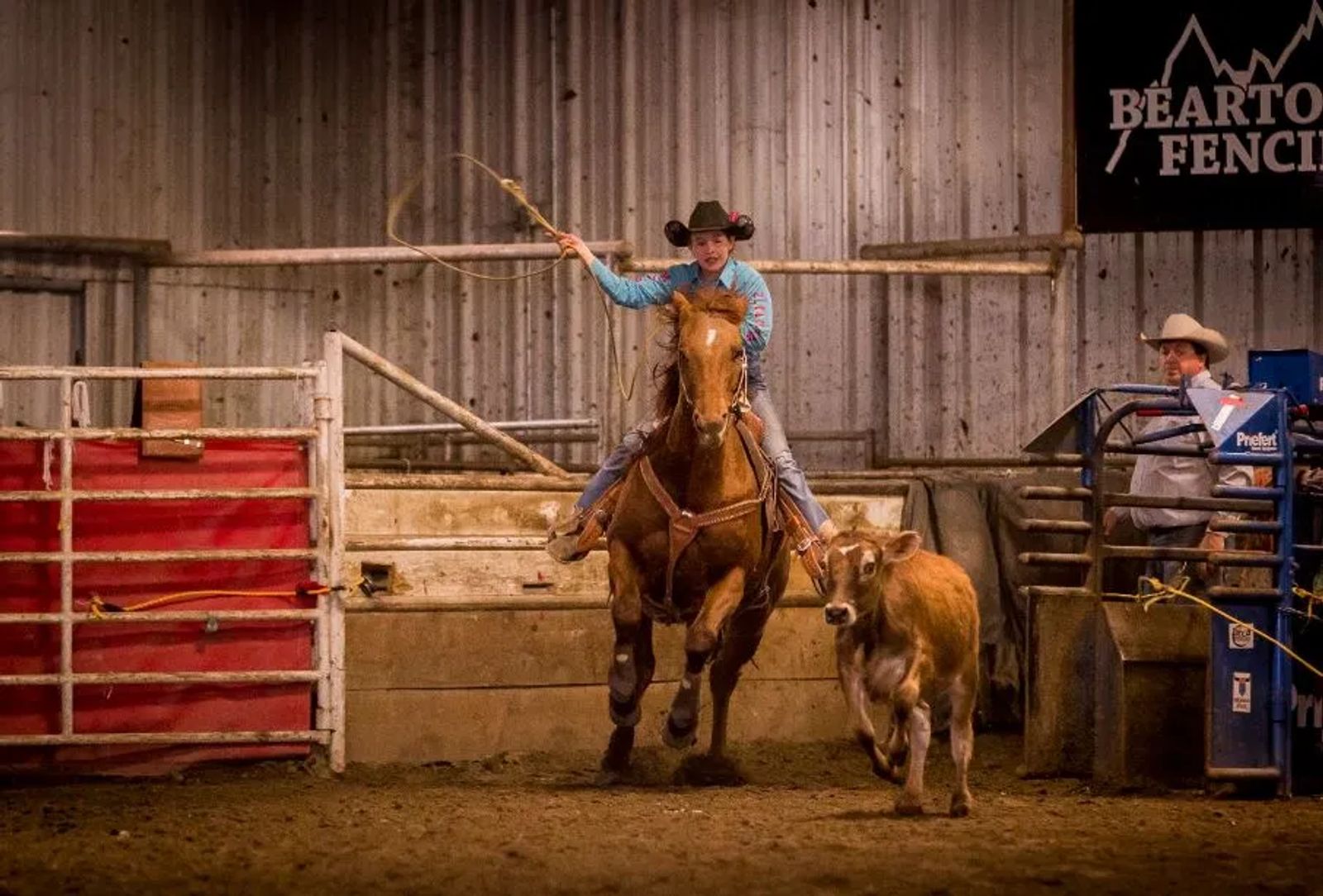 Carter Howell: The Heart of a Champion
Ten-year-old chases dreams of another national rodeo title
As the sun sets casting its reddish glow on the practice pen just outside Miller's Horse Palace, 10-year-old Carter Howell is warming up one of her green horses, Cash, trying to get the horse to move and bend around the barrels. With nearly every try at a tight turn, the horse throws his head in a small act of defiance. This work takes patience, something Carter has in spades.
"I normally ride, on an average night, five different horses," she says. Since each horse has a different mission in the rodeo arena, "I am normally in the arena from 7 o'clock to midnight, and then I have to get up at 7 in the morning for school." Rodeo is pretty much Carter Howell's full time job, "Yeah, technically," she says with a smile, but she wouldn't have it any other way.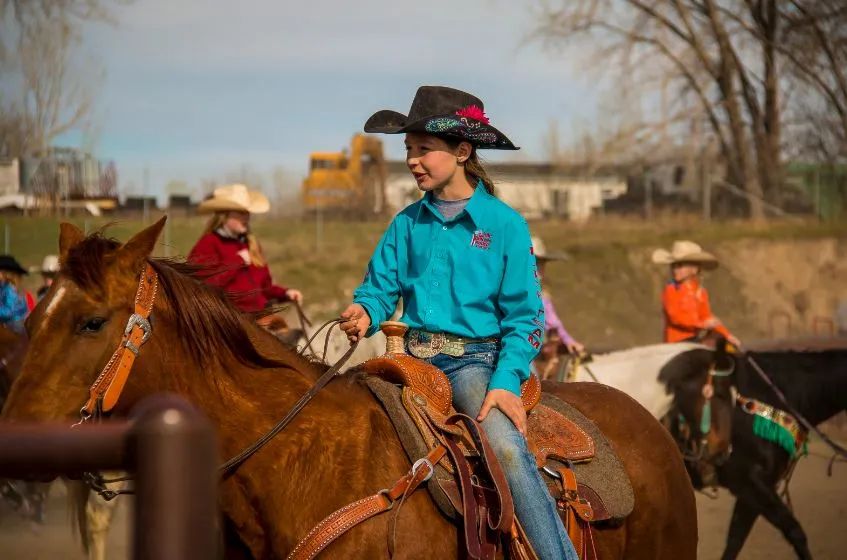 For a 4th grade girl, Carter's eagle eye focus on training for competition is pretty darn remarkable. With each move, each night spent training, each rodeo event, she knows that she is just one step closer to getting back to the National Little Britches Finals Rodeo, where she hopes to walk away with a national title once again.
"She doesn't like losing," her dad, Robert Howell says as he watches her from the sidelines. He knows his girl's got grit. "She's willing to put in that effort to become continually better and to work hard."
On a sunny Saturday in April, Carter sits on top of her chestnut Quarter Horse, Tilly, waiting to give the nod that will release the calf for her to rope in the Junior Girl Breakaway event at the Big Sky Little Britches Series Finals. Her dad is next to her, giving her a last minute pep talk in the box. It all happens in seconds and it's an event where a split second means everything in the final time. Carter ends up taking first place with a time of 4.97 seconds. The second place time was 5.69, not even a full second behind Carter's run.
"I love the competition," Carter says. "You can't find that competition anywhere else."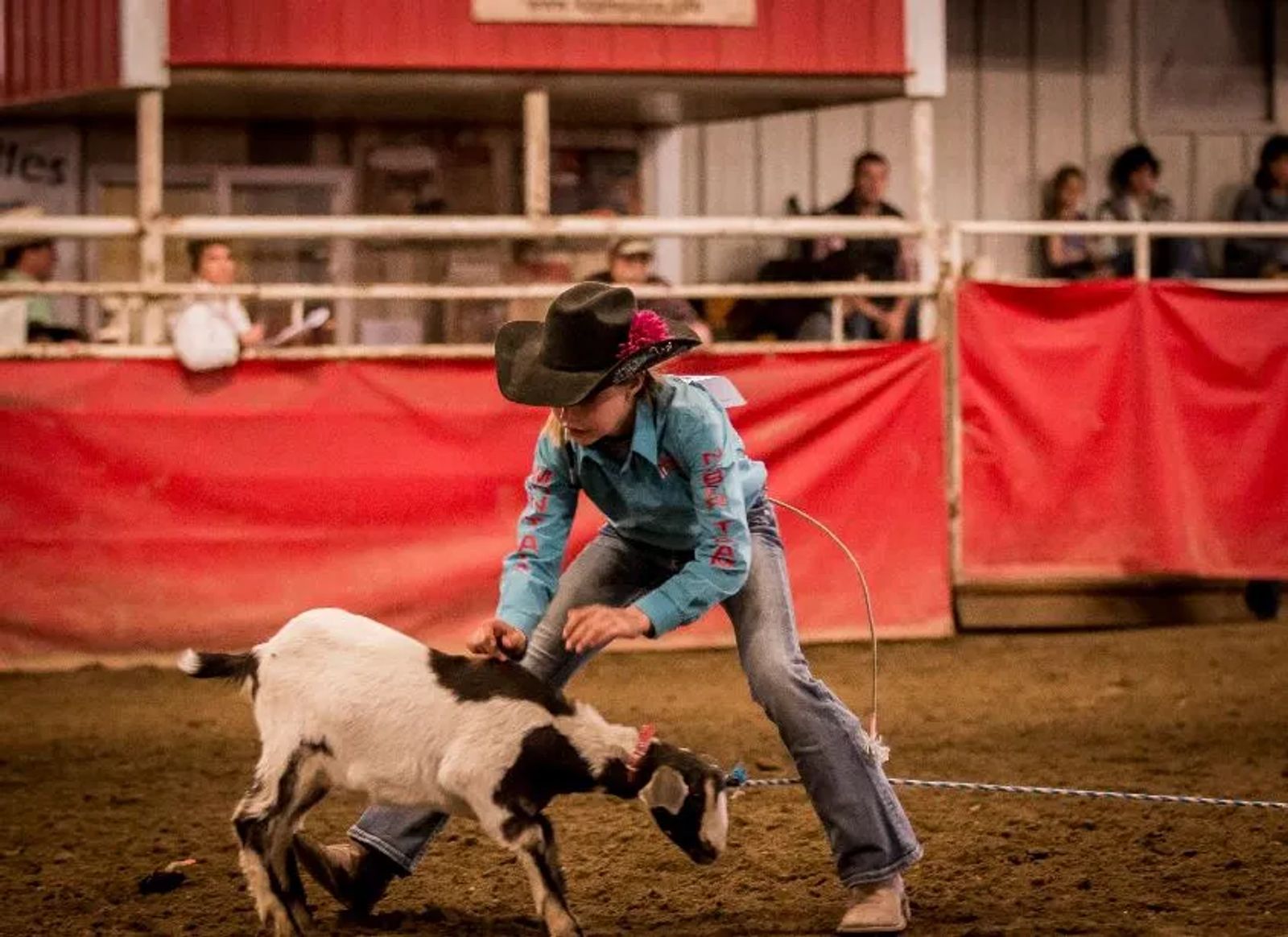 Since she's turned 10, Carter has had to move up to the Junior Division, meaning when she enters the arena, she's competing against girls who are as much as three years older than she is. That's a big age gap for a 10-year-old girl.
"That maturity level is pretty impressive, I think," Robert says about his daughter's competitive spirit.
THE JOURNEY TO A NATIONAL STAGE
When Robert Howell watches Carter compete, he wears no less than three hats. He's Dad first. He's coach next and then, he's one of the rodeo organizers as President of the Big Sky Little Britches Rodeo Association franchise. This is his second year serving after helping to bring the franchise back to the Billings area in 2015 after a more than 30 year absence.
As a former PRCA bull rider, rodeo runs through his veins.
"I guess I don't know any different," Robert says. "My uncle raised quarter horses growing up, barrel horses and rope horses. By the time I was 8 years old, I was at my first gymkhana event. I remember that some of my best memories are hauling in to a rodeo and sleeping in the truck or setting up camp. That's what we did all summer long."
Robert wanted the same for his kids and he wanted a level of competition that would give them and other kids their age an edge. After hitting a few Little Britches Rodeos in neighboring states, he noticed something right away. While his daughter was dominating local rodeo events, "When we went to Rapid City, South Dakota the first time, you couldn't pick her out. There wasn't just one or two really exceptional young kids, there were 12 to 14." He adds, "It was neck and neck competition and they just fed off each other."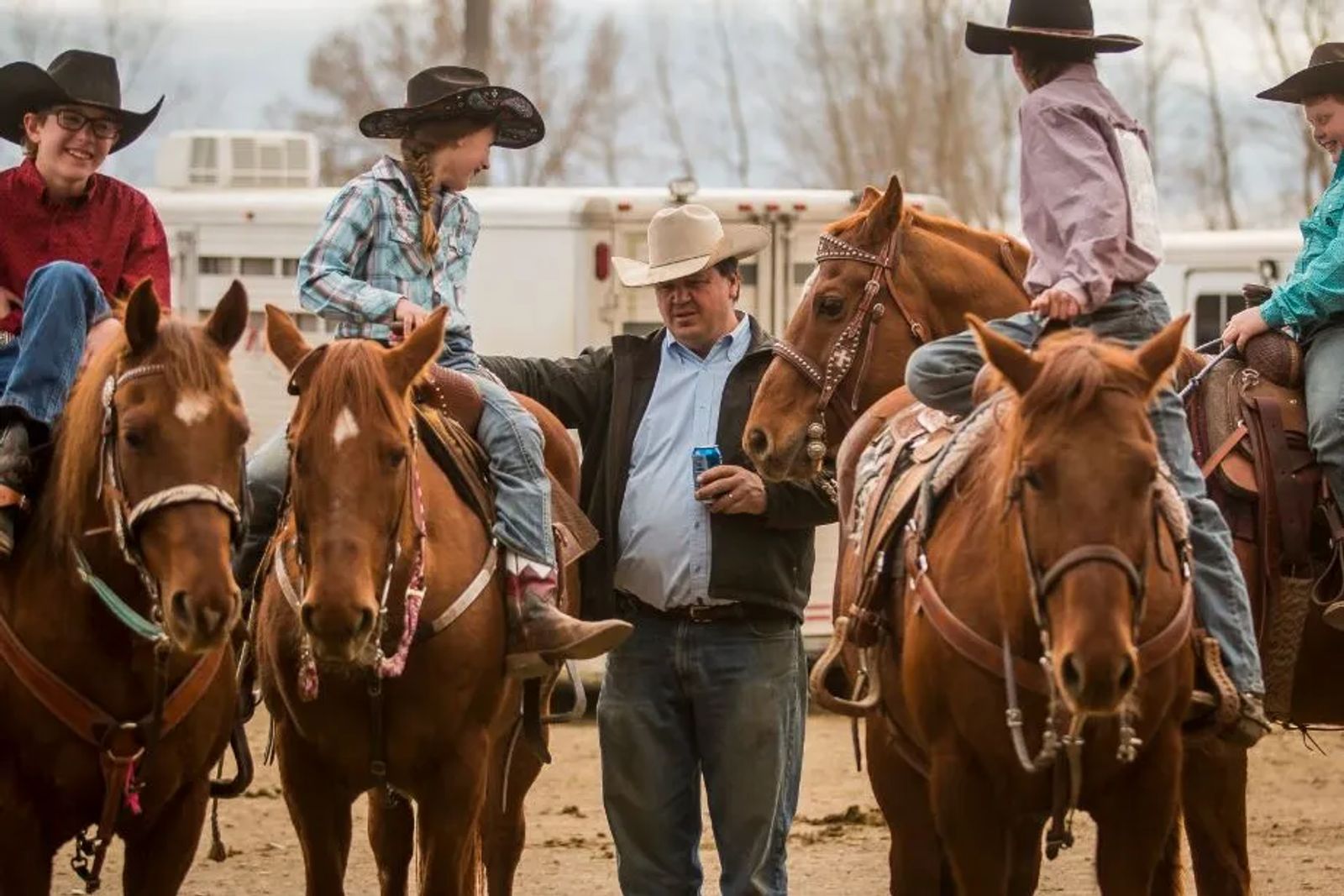 Since National Little Britches Rodeo Association contestants can compete in as many states as possible to qualify for Nationals, Robert and his wife Jami started to ask folks on their travels if they would make the trek to Big Sky Country in the race to qualify. Quite a few said yes.
With the help of many, "We just decided to give it a go," Robert says. "What we really liked about it was the opportunity to expose our younger kids to rodeo, especially to a national level of competition and help those kids grow."
In the summer of 2015, the Big Sky Little Britches Rodeo Association (BSLBRA) put on eight rodeos and ended up sending four Montana kids to nationals. They had 25 to 30 contestants for each rodeo. This year, BSLBRA held 14 rodeos with upwards of 60 contestants from Montana, South Dakota, North Dakota, Utah, Minnesota and Wyoming plus Canada. Fifteen of the Billings area cowboys and cowgirls plan to join Carter at the National Little Britches Finals Rodeo.
One of them is Carter's 7-year-old brother, Chase.
"It's kind of fun to watch him," she says as he shares that Chase competes in poles, barrels, goat tail untying and flags. "He's doing a lot better at his age than I was! I started to run competitively when I was eight years old. He's seven."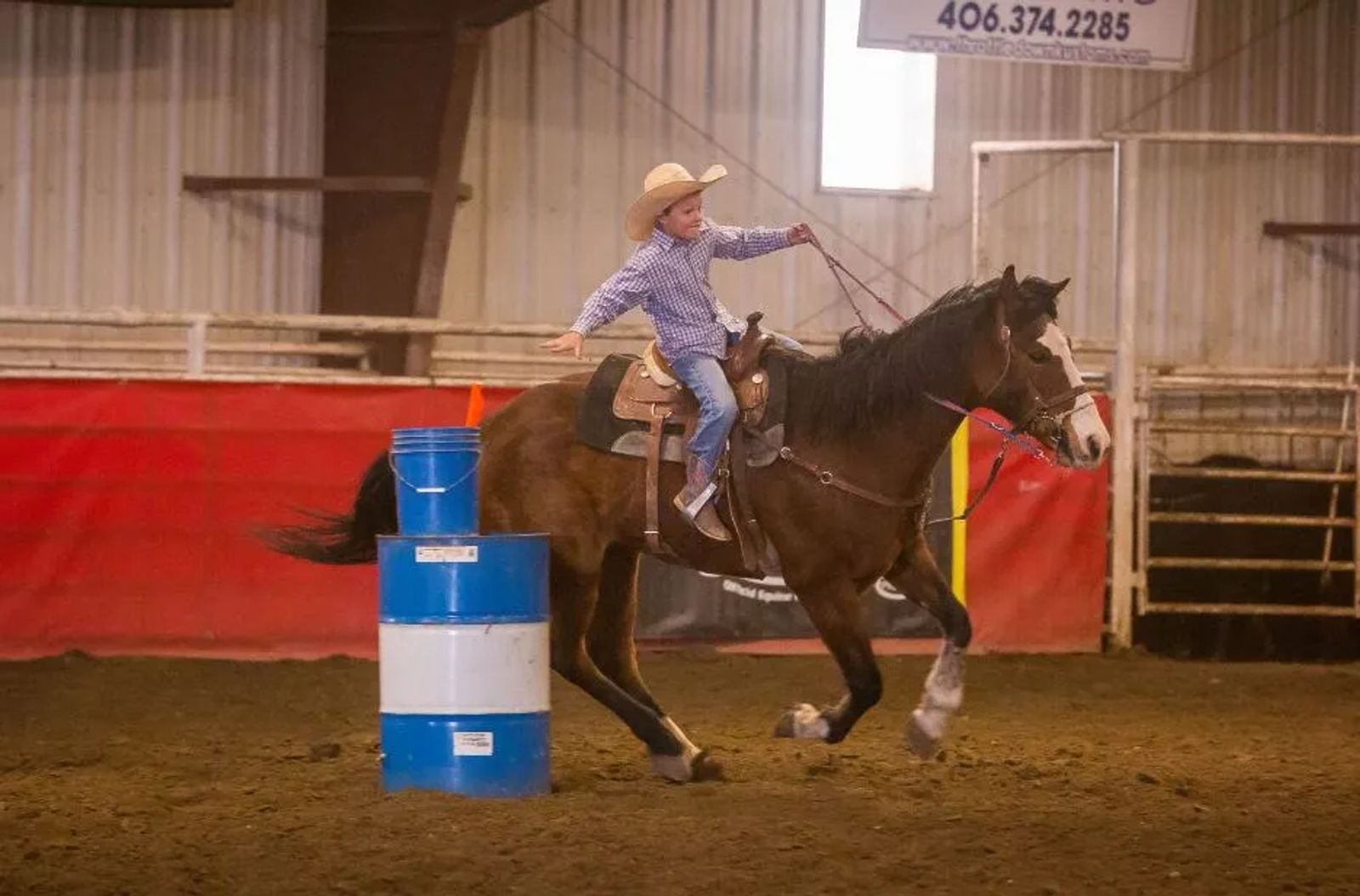 LOOKING FORWARD TO THE NATIONAL STAGE
By April of this year, Carter already knew she had qualified for nationals. After the last Big Sky Little Britches Rodeo of the season, she walked away with the All Around Champion for the series, took third in Junior Girl Breakaway, second in Junior Girl Barrels, first in Goat Tying, first in Trail and first in Ribbon Roping . Not too shabby for her first year competing in the junior division.
She knows, however, it will only get tougher from here. And she has a few ghosts from last year's competition that her dad hopes are behind her for good.
"Just before finals last year, Carter kind of lost her confidence in goats. She took a pretty bad wreck. It piled her up good," Robert says as he describes how his daughter lost her footing in a Goat Tying event in Broadus and ended up getting a bit tangled as she held onto her saddle horn.
When she hit the National Finals just a few weeks later, she didn't have the best goat runs but managed to get back to the short go, the final round of competition with only the top 15, in her other three events. Carter's first event in the short round ended with a tipped barrel, adding seconds to her time. She was devastated. Within minutes of that event, the announcer called her name in the Pole Bending Arena. She barely had time to recover when she made her run and ended up tipping some poles. At this point, her dad says, "She is pretty upset. She is in tears. You couldn't think of anything worse."
Then came the event Carter felt confident she could win, Flags. Robert says, "We had spent hours and hours and hours in the weeks before finals on being consistent." Carter adds, "Flags is always the hardest event to be consistent with because you are sticking a tiny little flag into a five gallon bucket going as fast as you can."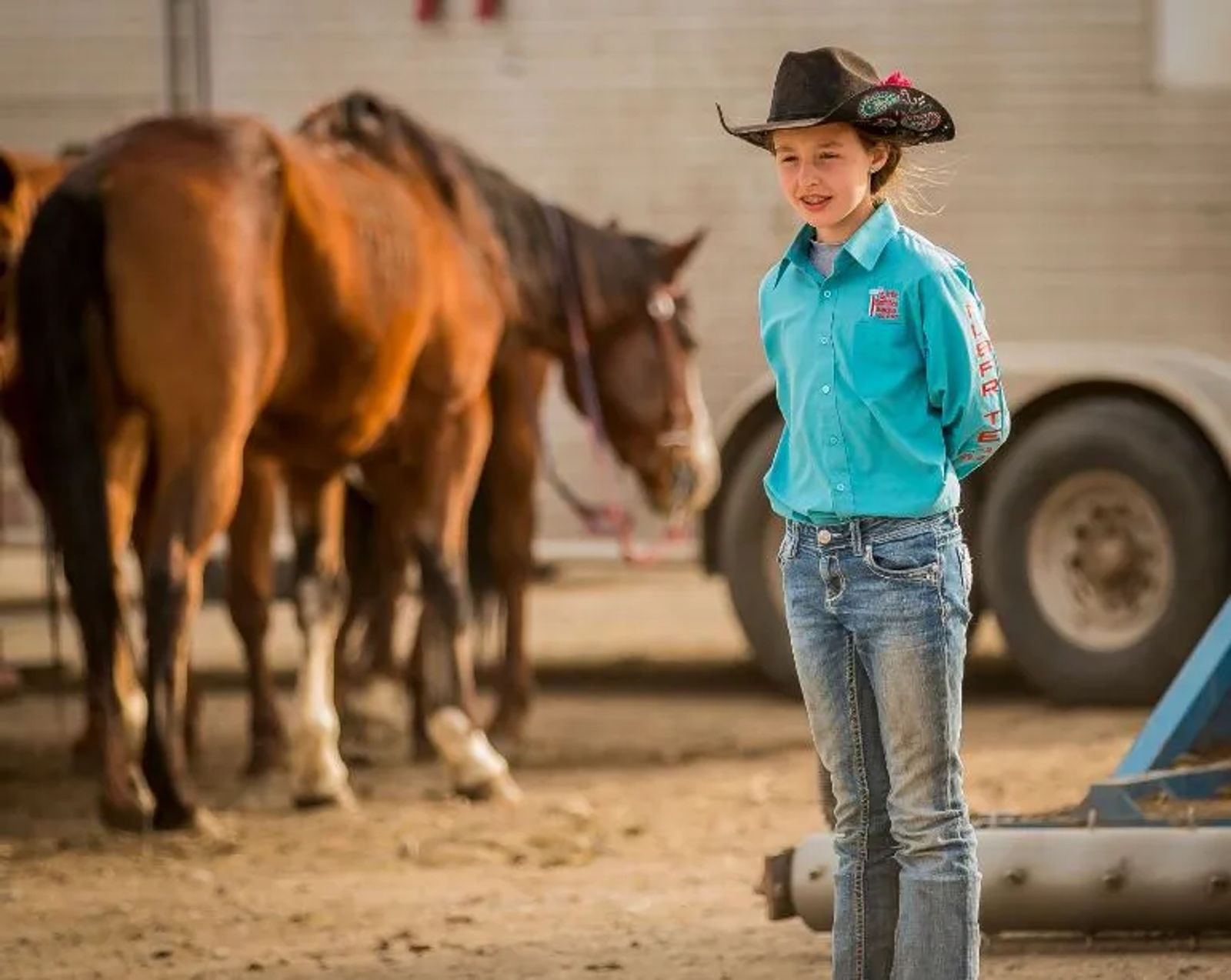 As she got ready for her run, Robert says, "I say, 'Well, what's it going to be kid?' She said, 'You know what Dad? Those other runs don't matter. I am going to go smoke a flag run." And that she did. Her dad says, "She goes out and runs an 8.1 second run, which is her fastest time of the week. She ends up 3rd in the short go and comes out with a world title." As Robert thinks back, he says, "I was proud that she came out of it with a world title last year, but the character that she showed winning it probably made me the proudest."
This July, Carter will hit the road in pursuit of a world title again when she and her team of horses hit the arenas in Guthrie, Oklahoma for the NLBRA Finals. Last year close to 1,000 competitors converged on the event to try to come out a champion. As Robert looks at his daughter, he uses one word to describe her, "standout." Pride is evident on his face as he says it. When asked how that description makes her feel, Carter smiles sweetly and with a confident air, looks at her dad and says, "I put in that time and I kind of deserve that title!"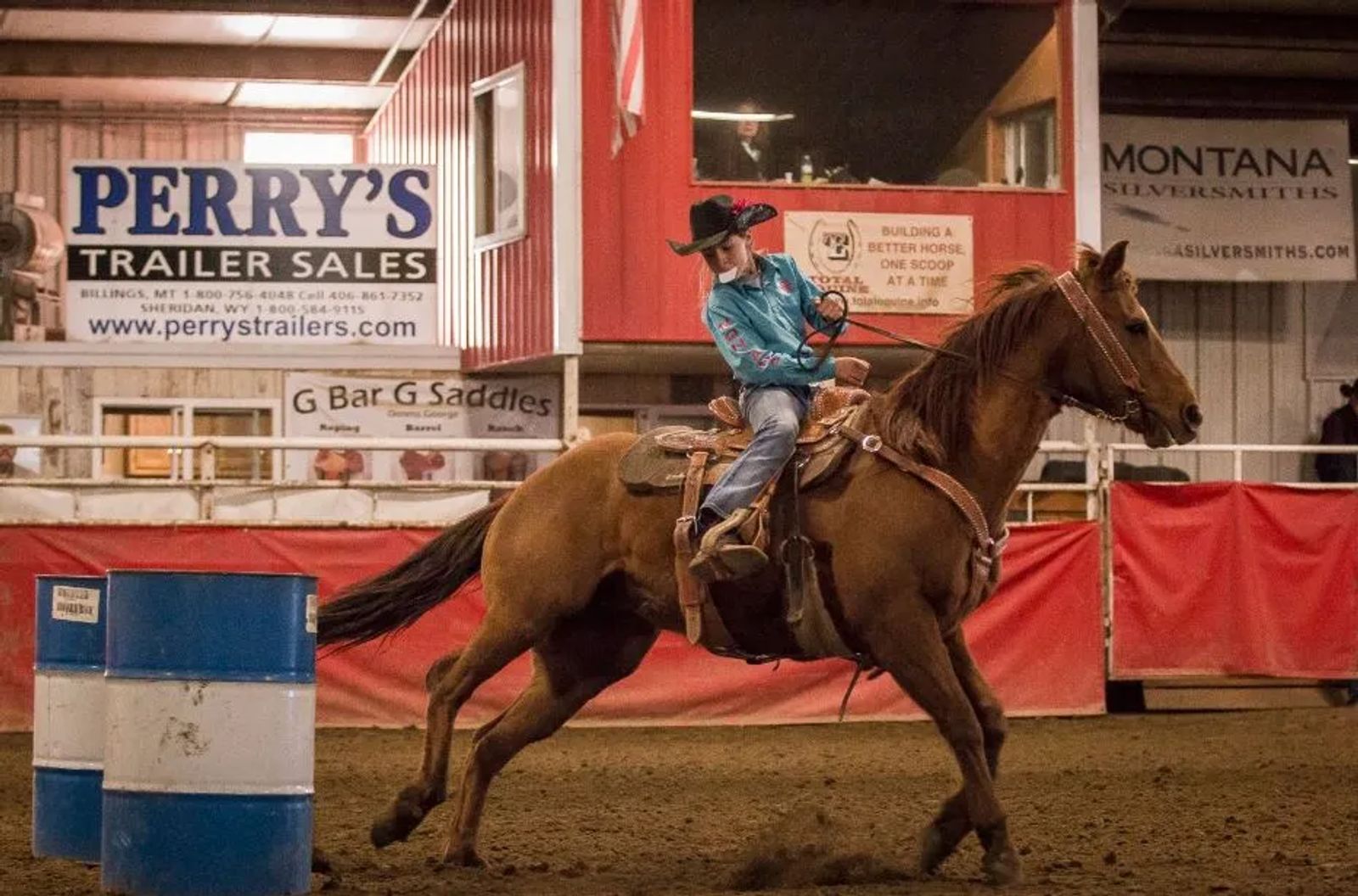 KEEP TABS
National Little Britches Finals Rodeo Results
To see how our Montana kids perform at the national level, you can check out results on the Rodeo Results app or by logging onto the Big Sky Little Britches Rodeo Association Facebook page. During the national competition, $300,000 in prizes are on the line along with $80,000 in scholarships.