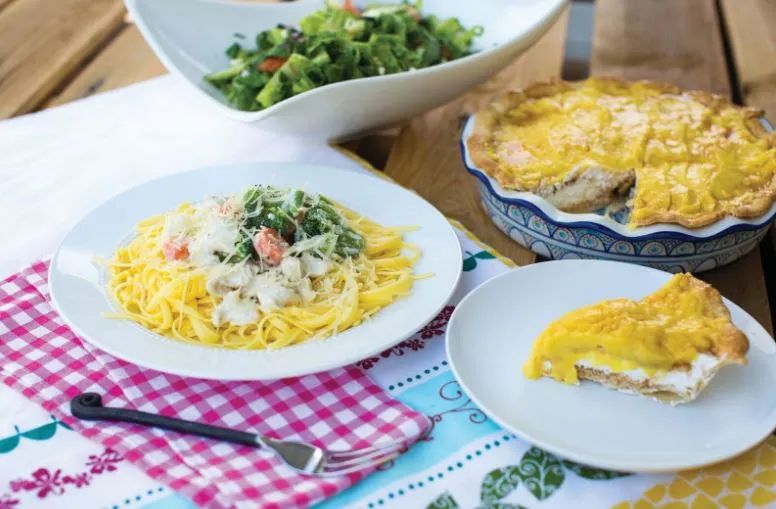 Classic Comfort Food in a Jiffy
What's better than pasta & pie?

When the summer months start to fade, the last thing you want to do is spend those golden hours in the kitchen. That's why this dish is one to reach for when your family is yearning for some comfort food without a ton of effort. This recipe pairs the creamy cheesy ultimate comfort food with a dose of vegetables to make sure your family is getting just the right nutritional mix. Pair this with a green garden salad and some garlic bread and you've got a well-rounded spread. We've even included a super simple and delish recipe for a peanut butter pie that I borrowed from my own mother's kitchen.
EASY CHICKEN ALFREDO
~Recipe from the kitchen of Tasha Mills
1 stick butter – melted
1 8-ounce package of cream cheese, softened
2 pints whipping cream
1-1/2 c. Parmesan cheese
Fresh parsley, diced
1 bag frozen veggies (carrots, broccoli, cauliflower), cooked per package instructions
2-3 large chicken breasts, cooked, diced
Fettucine or penne pasta noodles, cooked and lightly tossed with olive oil
DIRECTIONS

Cook noodles, rinse in cold water, lightly toss with olive oil and set aside. Melt butter & cream cheese over medium heat. Add whipping cream, cook over medium heat until warm. Add Parmesan cheese, blending into the sauce. Add chicken and vegetables. Add noodles and stir thoroughly. Sprinkle with additional Parmesan cheese if desired.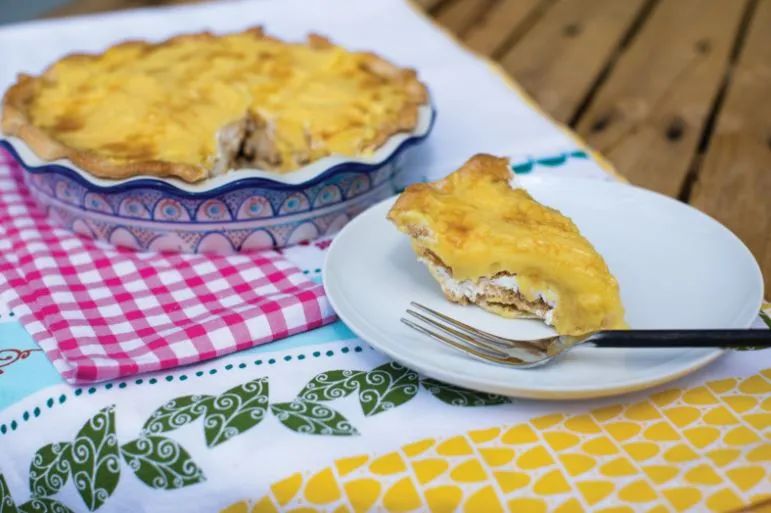 PEANUT BUTTER PIE
~Recipe from the kitchen of Linda Eland
INGREDIENTS
1 refrigerated pie crust shell
1/3 c. peanut butter
¾ c. powdered sugar
2 small packages of vanilla instant pudding mix (3.4-ounce packages)
3 c. cold milk
1 12-ounce tub of whipped topping
Hot fudge sauce for drizzle

DIRECTIONS
Prepare pie crust according to package directions. Bake until golden and let cool. Mix peanut butter with powdered sugar in a bowl until crumbly. Put half of this mixture in the bottom of the cooled pie crust and set aside. Mix two small packages of instant vanilla pudding with 3 cups of cold milk. Stir until thickened. Pour over crumb mixture and top with whipped topping. Sprinkle remaining peanut butter crumbs on top and drizzle with hot fudge sauce.