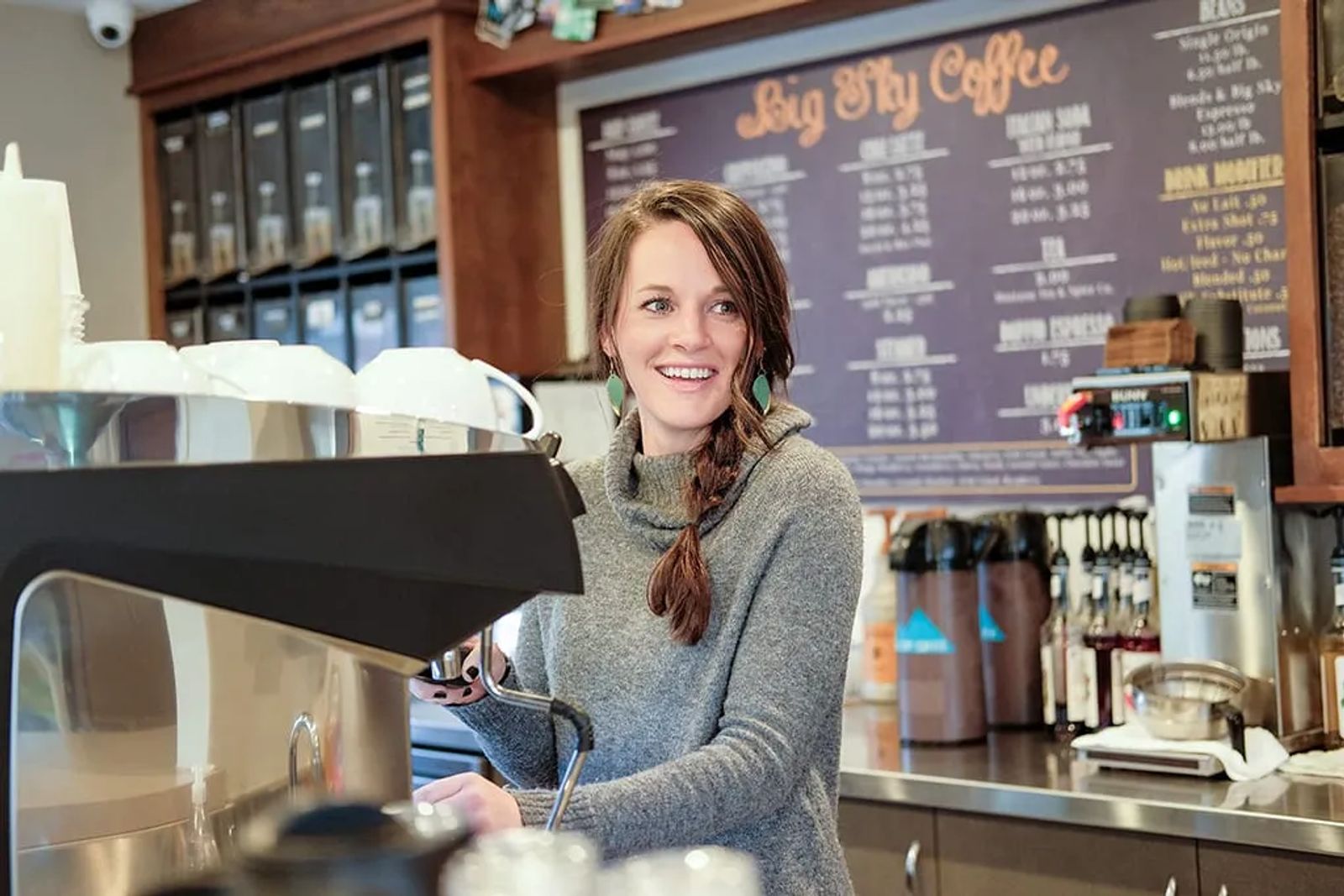 Coming Home to Roast
Big Sky Coffee Roasters' Kelly Cederberg
There are at least half a dozen coffee shops on Grand Avenue between downtown Billings and the West End, but there's only one where you can order a Mikayla. If you do, you're in for a cinnamon-infused americano at Big Sky Coffee Roasters, a well-kept secret on the 1900 block of Grand Avenue.
The specialty coffee drink is the creation of Kelly Cederberg, owner of Big Sky Coffee Roasters, and it's named after her sister, who loves cinnamon. If you're undecided, order the Johnny Boy, named after Kelly's uncle, and you'll find out what the barista's choice is for the day.
Chances are, if you've been to Big Sky Coffee Roasters a few times, Kelly or one of her employees will probably remember what you drink. It's the kind of personal service they strive to provide, and because they're a smaller coffee shop, they get to know their customers better.
"We have a ton of regulars who keep us alive and they're why we're here," Kelly says.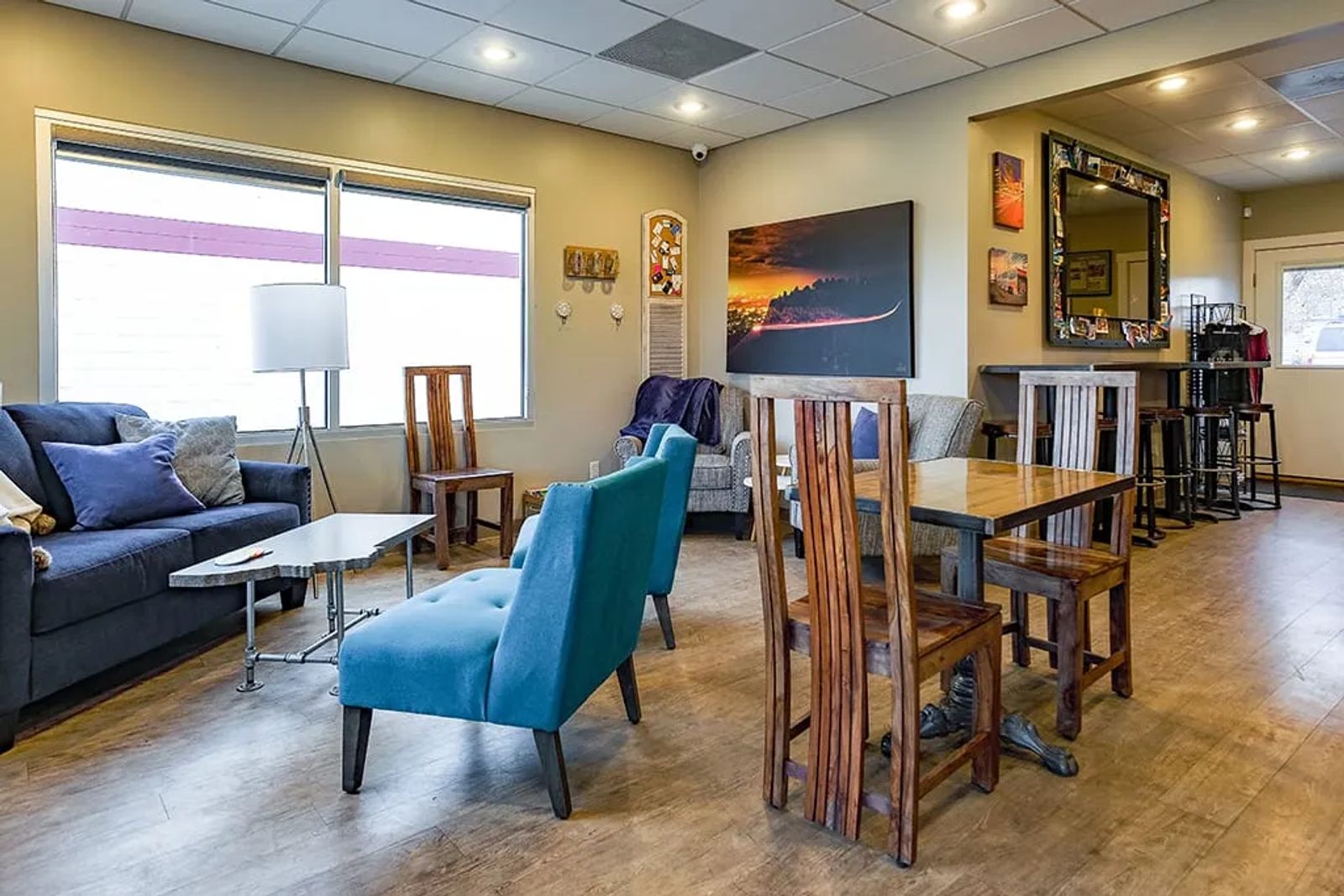 In addition to the cozy coffee shop with a drive-up and patio, Kelly also runs a coffee roasting operation, supplying small-batch specialty roasts to various restaurants and offices throughout the area. Kelly purchased the coffee shop about four years ago. She was 24 and was home from college, visiting family, when her mother said, "Remember that little coffee shop that you loved? It's for sale!"
At first, Kelly was unsure, but after a little encouragement from friends and family she decided to leave college and take a chance on the coffee shop where she'd stopped most every day on her way to high school. The business included a 20-year-old coffee roaster and a roster of custom-roast buyers.
Next, came the challenge of learning the art that is coffee.
Kelly partnered with a nearby coffee shop for training for the first year and attended as many coffee conferences and tradeshows as she could. Experience was her best teacher. Spending almost 70 hours a week behind the bar at the shop, she learned to weather negative feedback and celebrate every compliment. Even now, Kelly is still learning the finer points of brewing, pressing and roasting the perfect cup.
"The learning curve for coffee is never-ending," she says.
Roasting the perfect cup
Kelly's father, Bryan Kovash, a full-time contractor by day, does all her roasting at the shop after hours. He learned the trade from Will Miller, the previous roaster, who retired when Kelly purchased the business. Kelly's husband, Josh Cederberg, is also learning to roast.
For customers interested in a custom blend, Kelly starts with single-origin coffees, and asks them to identify what they like about the flavor and aroma — the notes. Then, she blends roasted beans to enhance the notes the customer likes. Although Kelly is trained in the cupping method, in which tasters use small spoons to slurp samples of coffee, she prefers to use a French press or a Chemex pour-over system. Those methods provide a more realistic flavor that will taste pretty much the same in her customer's homes.
Throughout the process, Kelly encourages everyone to have fun and make the experience their own. Then, the customer takes a couple samples of the coffee blends home to try for a few weeks, and, finally, they choose a name. People typically like dark coffees, and the Dark Sumatra, a single-origin bean, is in most of her custom blends.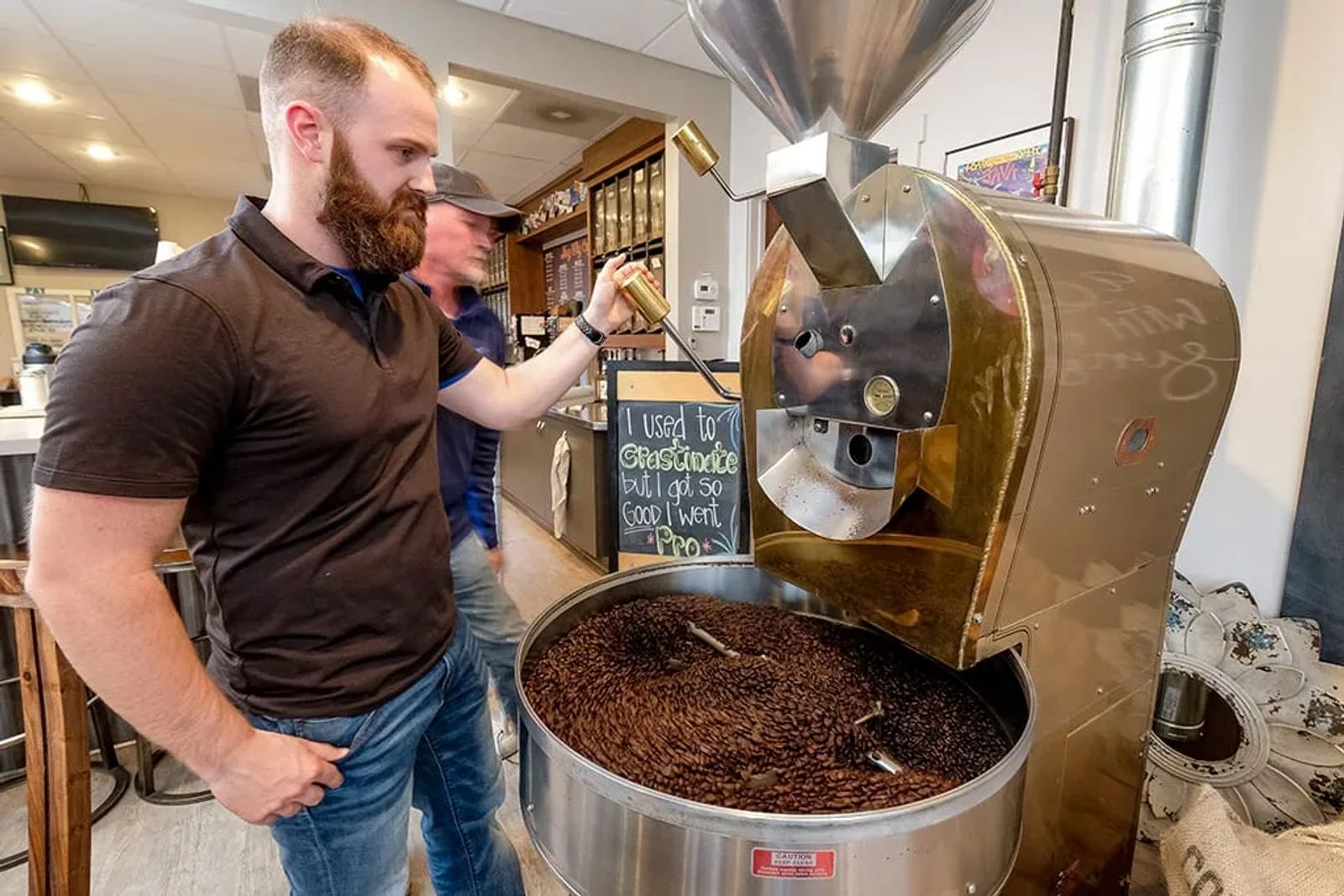 "People love it," Kelly says. "They like the deeper, rich coffee flavor that has a bit of a bite to it."
McCormick Café's Dancing Goats Coffee blend — which dates back to Esther and Will Miller's ownership of the roasting company — is one of her more notable blends. The flavor comes from the unusual roasting process, which blends lighter and darker beans before roasting.
While many of her whole-bean customers are restaurants and offices, she also does a fair amount of business blending coffees for individuals and special events.
"If there are two or three coffees that you like, let us blend them together for you to enjoy at home," Kelly says.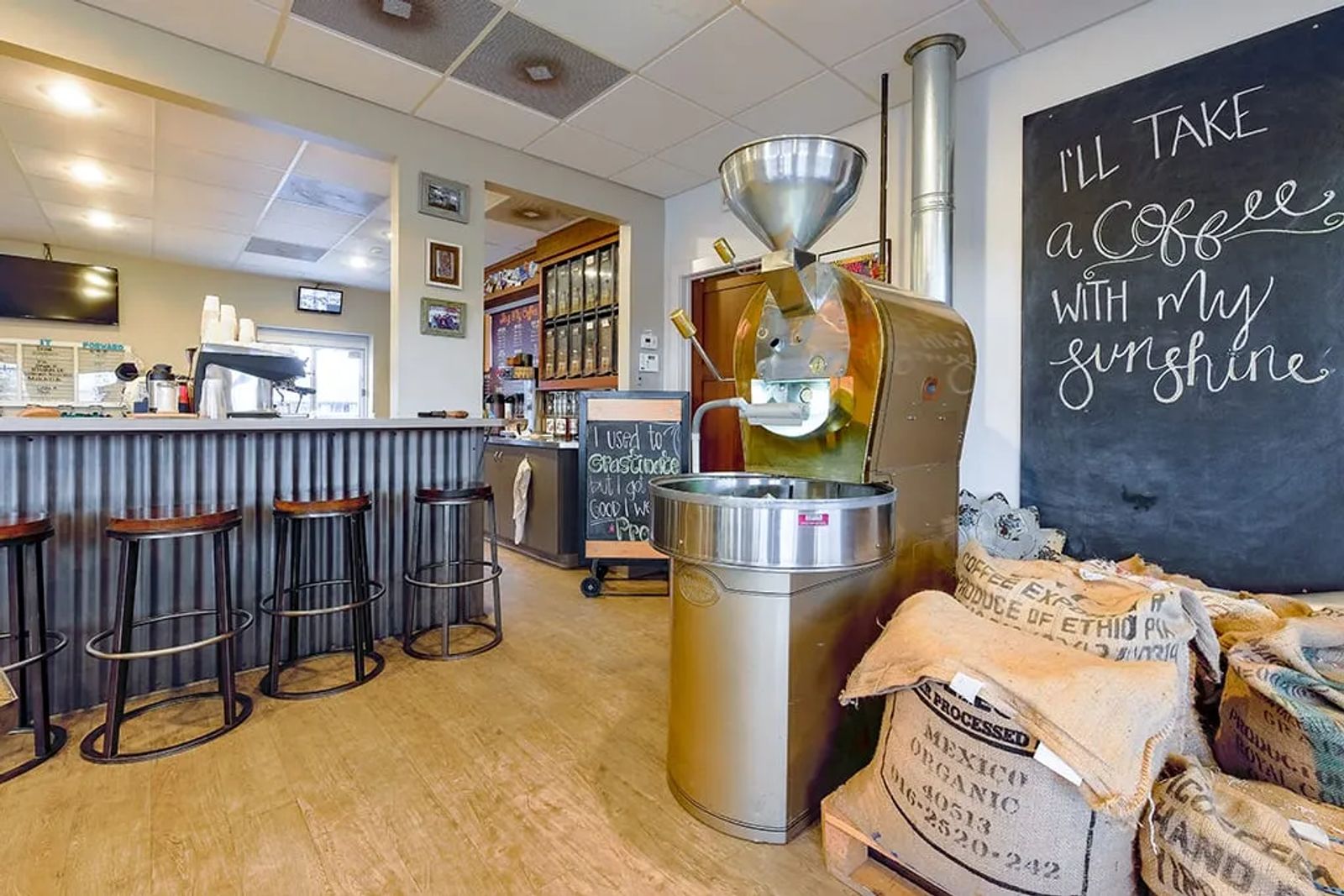 No competition here
Within a few blocks of Big Sky Coffee Roasters sits a City Brew coffee shop and a large Starbucks as well as an independently owned coffee shop and a couple of coffee kiosks a little further away. However, that's never mattered to Kelly. What's always mattered is providing the best service and best-tasting coffee for her customers and treating them like family. Her shop is like a home away from home, and not just for her but her customers as well.
"Each coffee shop is different, and they all offer something different," Kelly says. "My coffee shop is me. There's nothing here that doesn't scream Kelly."
Her shop pops with color and has a trendy but comfortable look. Seating is a little limited, but any time of the day you'll find at least a couple of groups enjoying coffee and conversation.
"My shop looks like my house," Kelly says. "If I'm going to spend my whole day here, I want it to have a homey, comfortable feel, and I want my customers to feel comfortable too."
Big Sky Coffee Roasters has an early crowd, and closes at 4 p.m. Lately, Kelly's been thinking of expanding her hours to find out if her customers want a place to gather in the evenings.
Good coffee and good service are the backbones of her business.
"Just like my grandma used to say, it's all about the love you put into it, and if you have that love and passion for it, whatever you make will be that much better," Kelly says.
This time of year, Kelly and her employees find a way to give back to the community. In the past, they've donated a portion of their tips to a local charity, but this year, they've decided to do a blanket, toy and treat drive for local animal shelters. They're collecting new, unused blankets, dog and cat beds, pet toys and treats. They'll donate them to the local animal shelters after Christmas.
"We're hoping to get our customers involved," Kelly says.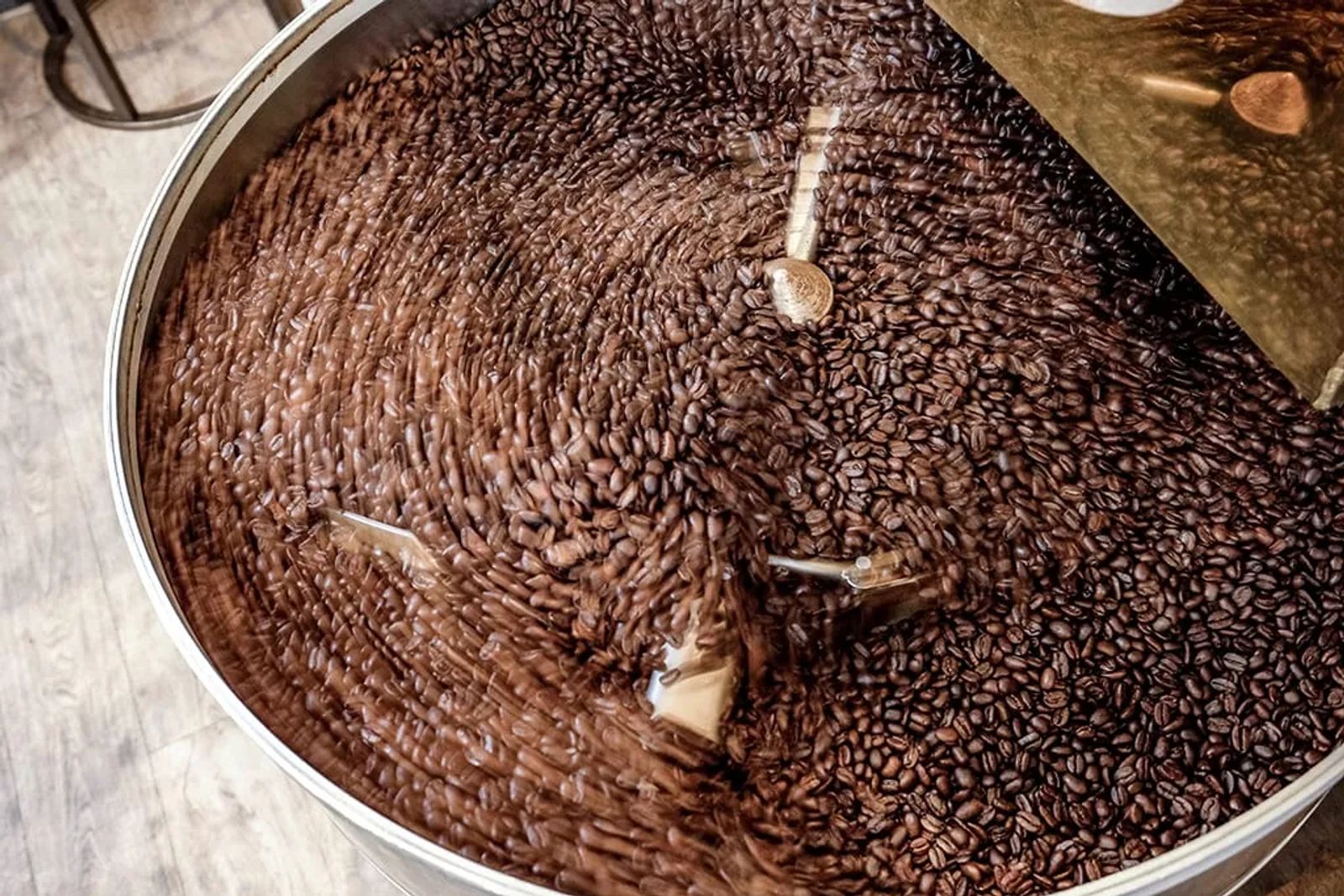 A work in progress
Kelly's business philosophy has always been centered around her customers and providing them with great coffee and great service. It hasn't always been easy, and the learning curve has been steep in both small business ownership and the particulars of making specialty coffee drinks and roasting. Criticism was heavy at times. However, Kelly never considered giving up. Instead she just worked harder.
"If you have a dream — just go for it and don't worry what people think," Kelly says. "If I had worried what people think I wouldn't be here today. Don't ever let that deter you."
On the days when work at the coffee shop is especially stressful, she reminds herself of all the challenges she's been able to overcome, and it gives her the peace of mind to start fresh the next day.
"Things will work out the way they're supposed to," she says. "I've had my challenges, but I've been able to work through them and it's preparing me for future challenges."