Continuing a Legacy of Love
Family and friends fulfill a touching promise
Editor's Note: We first featured this story in our October-November 2010 issue. We thought you would enjoy this touching follow-up.
Donna Haarr and Evelyn Erbe enjoyed spending an enviable amount of time making sure babies from around the area left the hospital nursery feeling snuggly warm. Both in their 90s, these close friends that considered themselves "sisters" diligently clicked their knitting needles to a steady beat over the years. From their homes in Harlowton, they knit hundreds of baby caps for the newborns at St. Vincent Healthcare. Since that first tiny cap was knit, more than a thousand babies have left the nursery wearing these 'made with love' creations.
It was always a goal of Donna's to hit the one thousand cap mark. Reaching that goal, however, would be something she would not live to see. She knit her final cap before passing away of complications from multiple myeloma last December. During her final few months of life, this lady who learned to knit from her Norwegian husband many, many years before, worked feverishly trying to hit the mark.
"Mother said to me, 'we've got to reach 1, 000,'" says Donna's daughter, Margaret Lammers, of Judith Gap. "She was almost obsessed with it."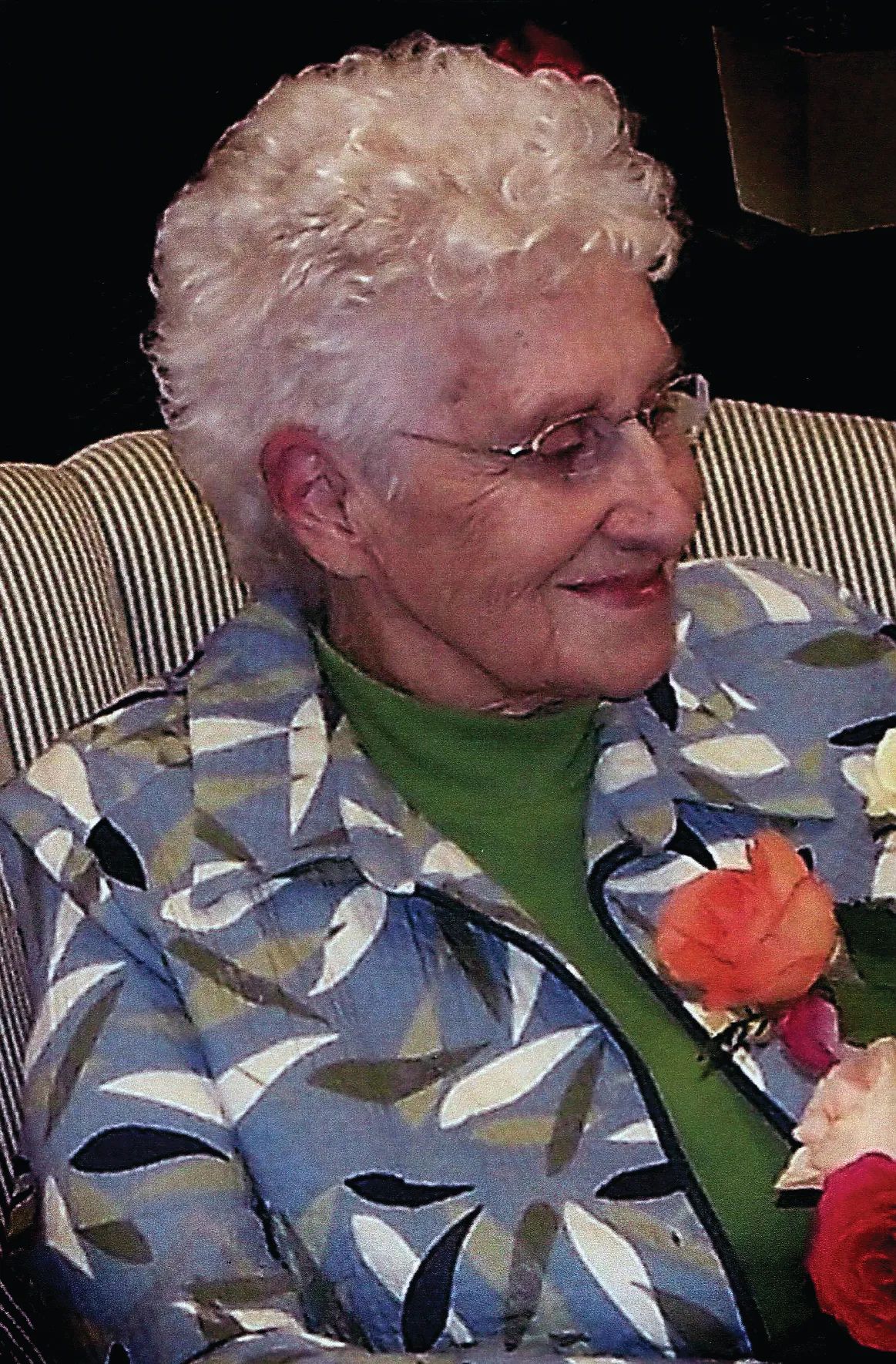 Realizing her mother's intensity to achieve the goal, Margaret took up her own knitting needles. Both of her parents had taught her to knit while her dad was still living. The mother-daughter pair delighted in the time they shared while knitting together. The hours devoted to absorb her mother's teachings paid off for Margaret in a short time. Margaret joined her mother, Evelyn and Maxine Tronrud of Melville (her mother's cousin) in the cap crusade. The women reached a total of 824 caps at the time of Donna's passing.
But the knitting didn't end with Donna's life. It grew and in time surpassed her goal.
"I knitted the one thousandth cap," says a very happy Margaret. "And guess what? I kept it! With mother knitting the first one, it was important to me that I knit the one thousandth cap."
Wishing she also had in her possession the first cap her mother had knitted Margaret knows that it was meant for a new little bundle of joy. Every cap knit with such caring and apt hands has been given to an exceptional pint-size individual.
"I'm really fussy about these caps," offers Margaret about the caps she's now making, "because Mother, Evelyn and Maxine have knitted all their lives. These caps have to be good. Making the caps was something special in Mother's life."
This huge joy in Donna's life all started when her granddaughter, Jessica Lammers, mentioned that baby caps were needed for newborns at the nursery where she worked as a nurse. This spun Donna into high gear. With her dear friend Evelyn's help, the clicking of knitting needles filled her home. In a matter of months, the ladies had knit a couple hundred caps from preemie to medium size. Margaret got busy shuttling dozens of these tiny creations from Harlowton to Billings each and every month.
With three women now carrying on her legacy of love, Donna's mission remains steadfast. In honor of the lady that started this gift of giving, her dear friend Evelyn, who turns 95 next month, has no intention of giving up on this mission. "It meant a lot to me to knit with Donna. We had many good visits. She was a wonderful person," reflects Evelyn.
And Margaret vows to perpetuate her mother's joy of knitting these caps with such tender loving care. "I promised her I'd carry this on," states a stalwart Margaret. "It made her feel so good knowing that I would continue."
Donna's daughter, cousin and dear friend click away the hours fulfilling a promise. Many times these little caps are the only new thing that leaves the hospital with a newborn. As these tiny hats are knit with care, it's in honor of Donna – a woman that decided at age 91 she still had a lot to give. With each stitch and each ball of yarn, this crusade of love knits on.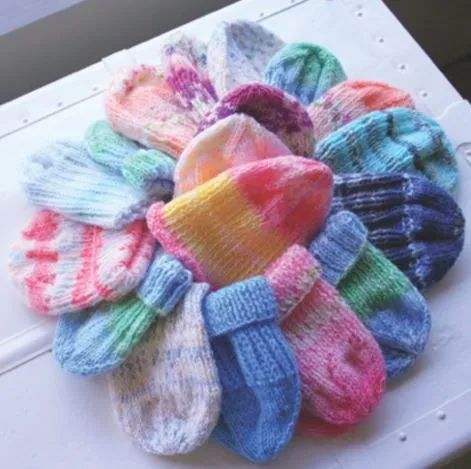 Caps for Babes
Lend your needles in the effort
If you would like to help in the effort to deliver a little warmth to Billings' newest and smallest residents, both hospitals take donations of knit caps. To donate to St. Vincent, simply call the front desk of the maternity wing at 237-7064. At The Billings Clinic, you can call 657-4949.