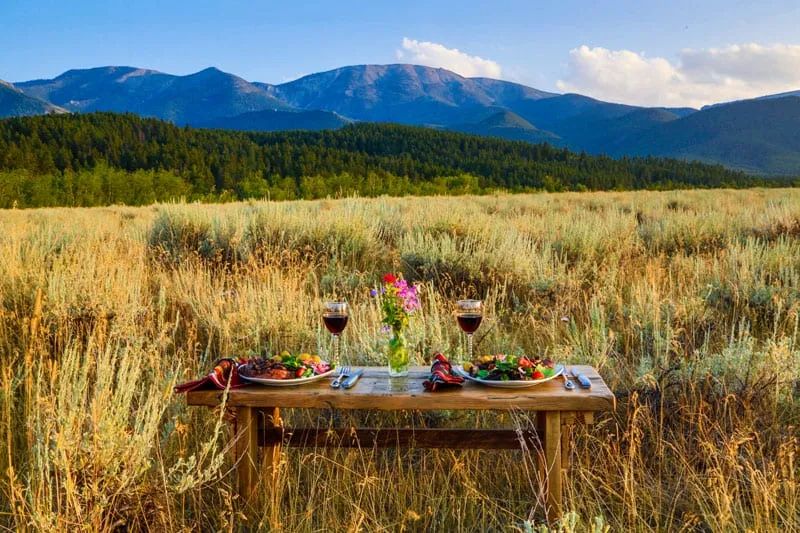 Cookbook Showcases Montana's Unique Flavors
Big Sky Bounty
There are only so many times a woman can make deer spaghetti. Jean Peterson jokes that she had reached her limit when she called her longtime friend, Barrie Boulds, a private chef and caterer, for some new ideas for wild game.
"Barrie is a storyteller, so she always had some fun story, trick or way to prepare everything," Jean says, remembering her earliest conversations with Barrie.
Jean's name might be familiar. She's a writer for Raised in the West magazine and the voice behind "Life on the Ranch with Banjo," a children's column published in the Western Ag Reporter. Her friend Barrie's suggestions, whether they were recipes or just helpful tips, always went over well at the Petersen house, and over time, Jean's growing collection of Barrie's recipes sparked an idea.
Why not write a cookbook?
Together, the two women, who live in the Red Lodge area, began compiling and refining recipes, and Jean, an author, began the process of searching for a publisher.
The two women knew they wanted to publish a cookbook that showcased Montana's unique flavors including wild game, fish, berries, fruits and vegetables. Barrie wanted to be sure it was approachable and easy for the home cook to use. Jean wanted to include a historical element as a tribute to the bounty of Montana's natural food resources.
Earlier this summer, more than five years in the making, Jean and Barrie finally published "The Big Sky Bounty Cookbook, Local Ingredients and Rustic Recipes."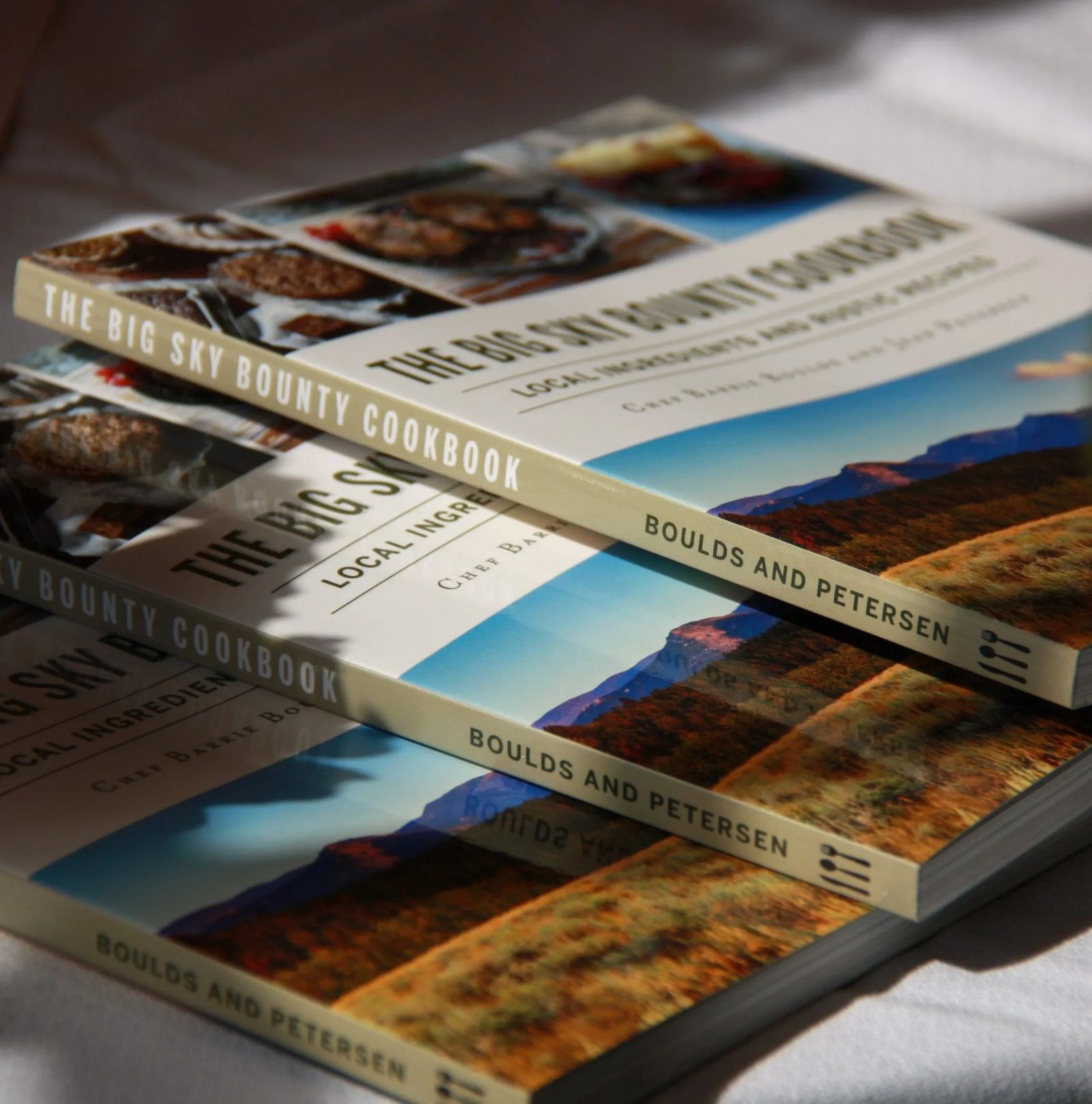 The cookbook includes 84 unique recipes. All of them were either created by Barrie or are adapted from a recipe passed down to her from a family member or friend. They range from the kind of soul food you might expect — like the Elk Chili and Native American Gaboo Boo Bread — to the finer Roasted Squab with Grapes. You'll also find Barrie's Aunt Lois's Strawberry Rhubarb Pie as well as Sea Salt Brownies — Jean's favorite go-to recipe for every pot luck, birthday and after-school event.
Although the book offers a strong nod to gourmet cooking, the recipes are not complicated, and the ingredients are honest and straightforward.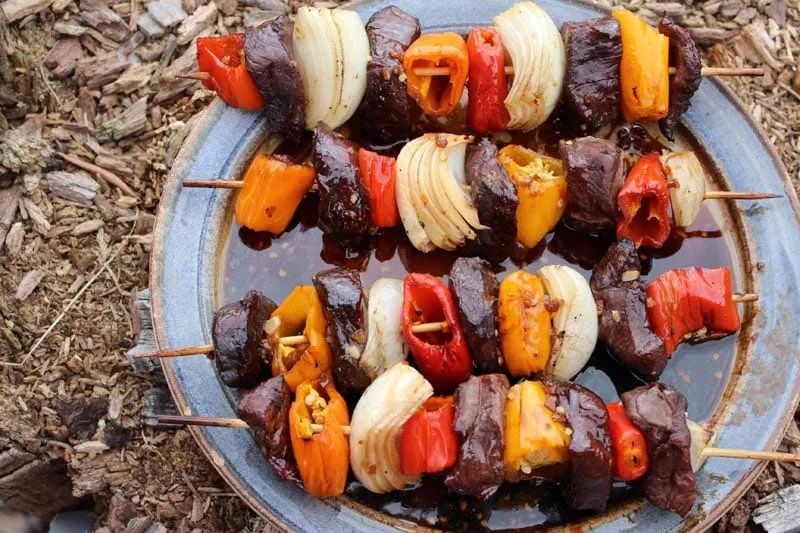 "Most of the stuff you need you already have in your kitchen," Jean says.
Barrie grew up in Poplar on the Fort Peck Assiniboine and Sioux Indian Reservation. She learned to cook at her grandmother's side and went to work in the kitchen at the local café when she was 15. All around her, home cooks were making the most of what they could grow, what they could find in the hills and what they could hunt or pull from the streams.
"I love creating dishes that show off what you can get locally here in Montana," she says.
Her passion for cooking followed her to college in Williston, N.D., and after college she opened Sydney's Montana Bistro, a fine dining restaurant in West Yellowstone. There she brought in chefs from all over the West and learned even more. She sold the restaurant and moved to the Red Lodge in 2011, where she's worked as a private chef and caterer ever since.
"Choosing what recipes to include was hard," Barrie says. "I've been collecting recipes since my childhood."
Jean and Barrie worked together to test every recipe that was included in the cookbook. Each recipe has its own photo, and with a few exceptions, the food photography was done by either Jean or Barrie, who learned the finer points of food photography on the fly by looking at photos in other cookbooks and cooking magazines. Without fancy studio equipment, they photographed in natural light on a collection of platters and cutting boards they found at thrift stores and in their own kitchens.
The writing process included five major edits, and a generous helping of Montana history is spread throughout the book. Jean's articles highlight the bounty of Montana's resources as well as the history of conservation that led to the preservation of that bounty for today's generation.
"I didn't want it to be a snippet of trivia or a big book of history, but just something you can pick up and read while you're cooking," Jean says.
Jean and Barrie have been promoting the book across Montana and in surrounding states. The "Big Sky Bounty Cookbook" is available in independent bookstores, as well as national chains and in Montana Costco stores.
"I have a new confidence in cooking and in trying something new after this," Jean says. "It helps you get out of your box a little bit."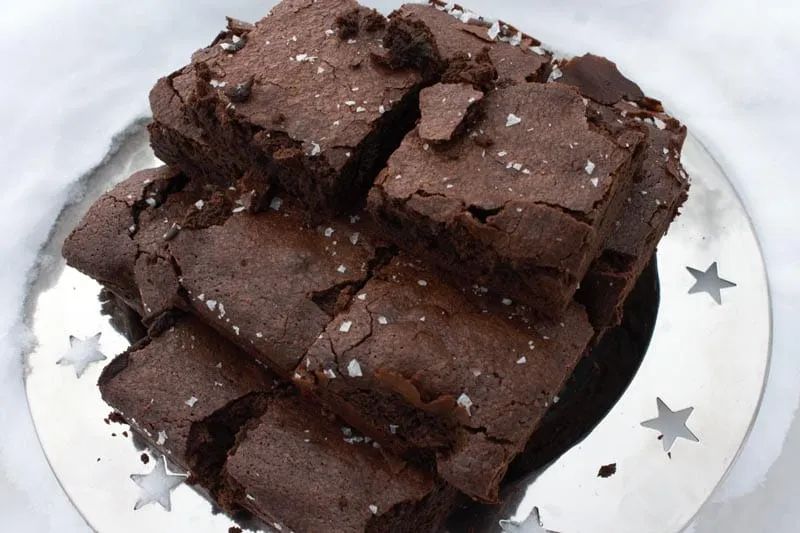 Sea Salt Brownies
Makes 1 dozen brownies
1½ c. (3 sticks) unsalted butter
3 cups white sugar
2½ c. plus 2 T. unsweetened cocoa powder (natural or Dutch process)
¾ t. salt
1½ t. vanilla extract
6 large cold eggs
1½ c. all-purpose flour
2/3 c. walnut or pecan pieces (optional)
Flaked sea salt
Pre-heat oven to 375 degrees. Line the bottom and sides of a 9 x 13-inch baking pan with parchment paper or foil, leaving an overhang on two opposite sides. Combine the butter, sugar, cocoa and salt in a medium heatproof bowl and set the bowl in a wide skillet of barely simmering water. Stir occasionally until butter is melted and smooth. It should be hot enough that you want to remove the tip of your finger quickly when testing it. Remove the bowl from the skillet and set aside until the mixture is warm and not hot. Stir in vanilla with a wooden spoon. Add the eggs one at a time; stir quickly after each egg. When the batter looks thick, shiny and well blended, add the flour and stir until you cannot see it any longer, then beat rapidly for about 40 more strokes with a wooden spoon. Stir in the nuts (optional). Spread evenly in the lined pan. Put pan on the lowest rack in the oven and turn oven down to 325 degrees. Bake for 20 to 25 minutes or until a toothpick is slightly moist when dipped in the center for testing. Cool completely on a rack. Once cool, lift the ends of the parchment or aluminum foil, transfer the brownies to a cutting board and cut into squares.