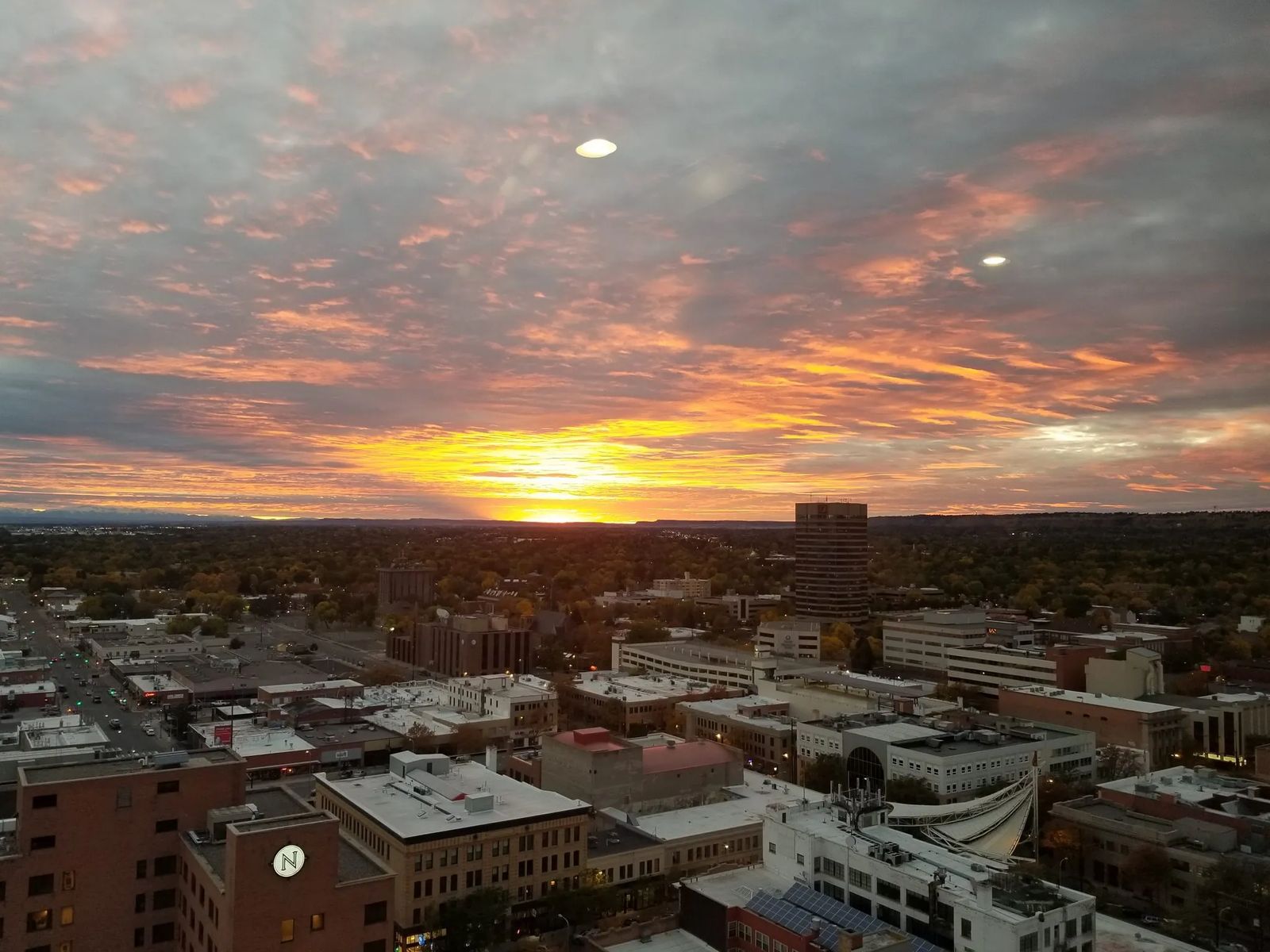 Cover Story: 10 Women Building Up Community
Creating A Better Tomorrow for Billings
Editor's Note: In honor of Yellowstone Valley Woman Magazine's 100th Issue, we decided to take a look at not one woman, but a kaleidoscope of the women who live in this community we love. Each represents a different passion. All are actively working hard to make sure our vibrant community witnesses a better tomorrow.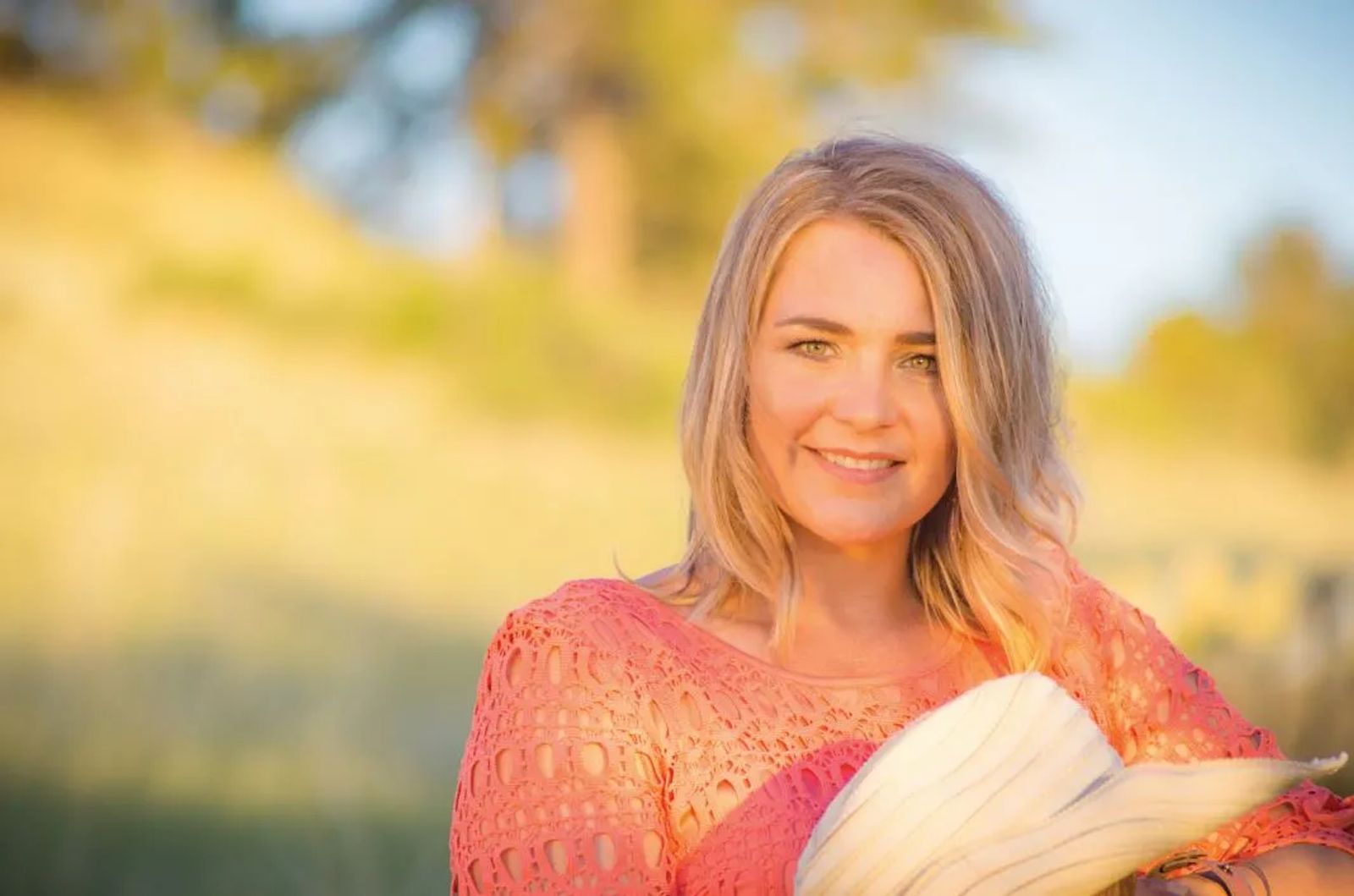 HEATHER FINK:  An Architect of Good Health
When Heather Fink walks through the doors of her office at RiverStone Health, she embraces a bright and hopeful community vision to help make Yellowstone County residents the healthiest they can be.
"This is about the long game," Heather says about her work. As the Community Health Improvement Manager of Healthy By Design, it's her job to forge relationships to improve the well-being of those who live here. Healthy By Design is a partnership between RiverStone Health, St. Vincent Healthcare and Billings Clinic. Of her job, she says, "I have worked for health and social services my entire career and I have always felt working collectively can yield the most effective, accepted and long-lasting outcomes."
Under Heather's leadership, Healthy By Design adopted the powerful message of 5-2-1-0, which encourages 5 or more fruits or veggies, 2 hours or less of screen time, 1 hour of physical activity and 0 sugary drinks. She helped launch a Gardener's Market to promote healthy, fresh, local and affordable produce. She sparked a program that honors workplace wellness programs and another that promotes "body-powered" transportation like walking, biking, or even skateboarding as a way to ramp up physical activity and get around town.
They are all programs that are catching on.
When Healthy By Design began four years ago, 23.7% of residents claimed they had no physical activity in their lives. After outreach and classes to pump up activity in Yellowstone County residents' lives, today, only 18% of people claim they have little to no exercise in their day. "I'm excited at the path we've laid and there is so much further we can go," Heather says. "This is not a sprint. It's a marathon and there isn't just one winner in this race."
When Heather isn't contemplating the county's next healthy move, she's got all eyes on her 13-year-old son, whom she calls an inspiration. "This kiddo could be defined by his 'hard knocks,' but he embraces life," she says. Before Nick found Heather, he lived for almost two years in a Missoula group home. She took him in as a foster mom and adopted him in 2015. "This amazing kiddo has given my life purpose and reminds me why I want a healthier community. I love him with all my heart." She adds, "When I see him get excited, interact with people, or find pride in an accomplishment, I am awe-struck.  He reminds me we can each overcome adversity and succeed."
While Heather continually rolls up her sleeves to impact change, she knows she's not alone in the fight.  "I work with an amazing array of people in the community," Heather says, all of whom are focused on helping to battle obesity, derail chronic disease and target anything that can get in the way of a healthy community. "The power lies with the people who have the vision and are willing to invest to move the work forward." To prove strength in numbers, Heather keeps the inspirational words of Helen Keller close to her heart. "Alone we can do so little; together we can do so much."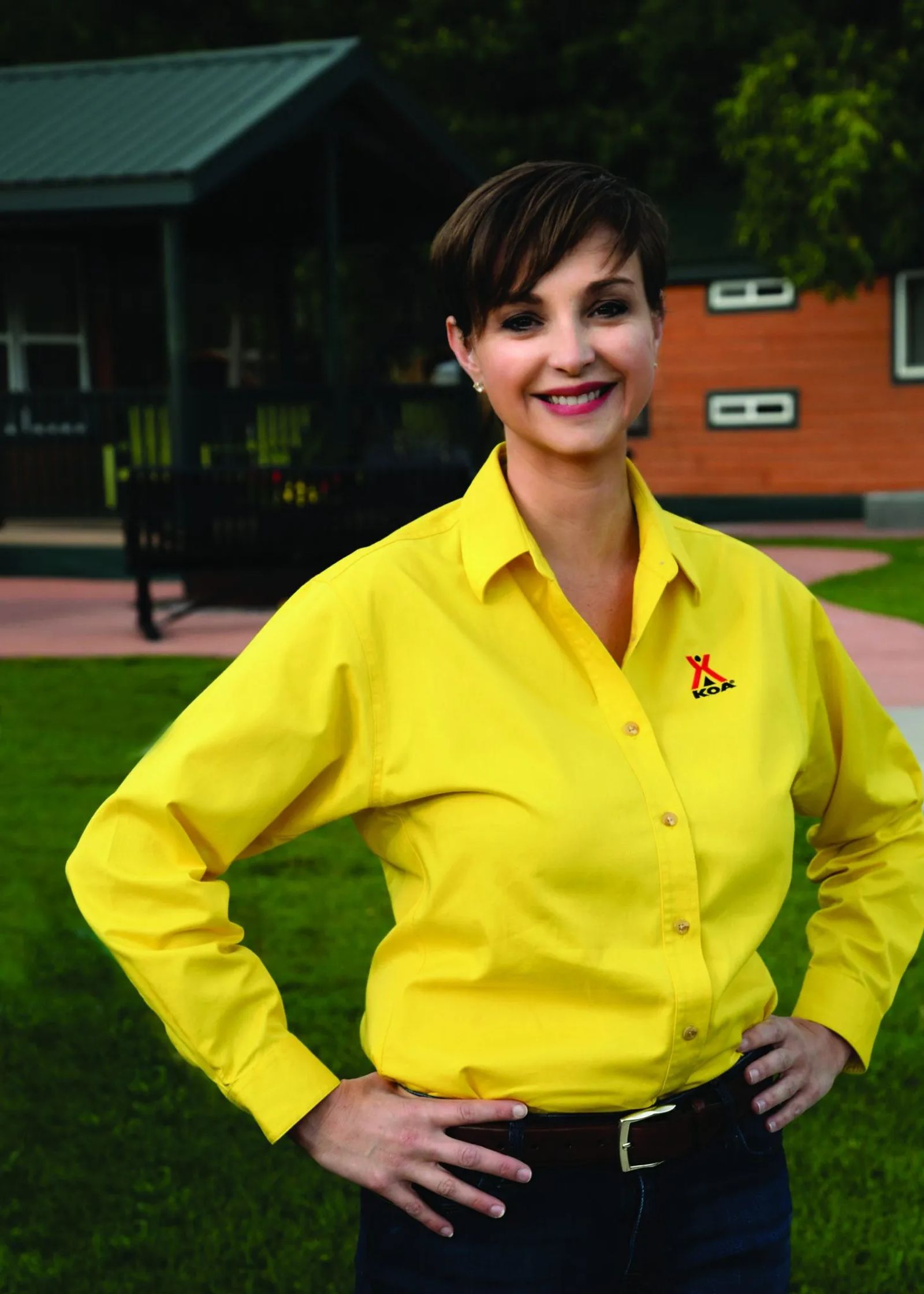 TOBY O'ROURKE: One Happy Camper
When Toby O'Rourke sets her sights on an adventure, she dreams about road trips with friends and family all over the great, big, and wonderfully wild outdoors. As Chief Franchise Operations Officer for Kampgrounds of America's 500-plus properties, she dreams big when it comes to travel.
"I often say we are not in the camping business, but rather the relaxation business, the stress reduction business, the family get-away business and I am driven to keep building this brand and delivering that opportunity to more and more people," Toby says.
When Toby was hired six years ago, the company wanted to tap into her software developing expertise to put KOA on the digital map with a better social media presence and a revamped website. After all, she'd already helped beef up other national brands like Hillshire Farms and Sara Lee. She quickly rose the ranks to KOA's Vice President of Marketing before taking on her new post last year as head of Franchise Operations.
"My role at KOA is a perfect blend of my professional experiences as a marketer, technologist, and consultant, Toby says. "After being away from Montana for nearly ten years, I feel blessed to have an opportunity to work on a national brand right here in Billings."
Under Toby's leadership, KOA witnessed a record-breaking year in 2016, the best in the company's 55-year history. More than 12 million people visited the KOA website last year and the new KOA app had more than 750,000 downloads. 2017 looks just as promising. Many say it was Toby's visual ad campaign, "What's Behind the Yellow Sign?" that helped spark the uptick in business. The campaign painted a vibrant picture of what it's like to spend time at a KOA — roasting marshmallows, splashing in the pool, sitting by the fire, playing horseshoes or a game of cards surrounded by those you love — all the things families crave when they hit the road to camp.
"This campaign was designed to showcase what camping at KOA is today," Toby says. "Many people were generally aware of KOA just from road signs or had camped at KOA as a child and hadn't been back." The campaign won several national awards and, Toby says, "It catapulted us into a new era of marketing and guest engagement."
Today, Toby is weighing in on yet another huge and exciting move for KOA and its 80 corporate employees — a brand new corporate headquarters. KOA has been in the same office space since it opened its doors 57 years ago. While it's early in the planning, Toby says, "There is a great deal of pride in our organization and in what we do. We are excited about bringing our history and culture to life in a new home."
While this busy mother of two travels a lot for her job, she says she's blessed to call the Yellowstone Valley "home."
"My favorite thing after my plane lands is my drive home along the Rimrocks. There is nothing more welcoming and peaceful to me after time away than looking over the city, particularly at the lights at night or the gorgeous colorful trees during fall, or the view toward the mountains on a clear day or a stunning sunset," Toby says. She knows, there's truly no place like home.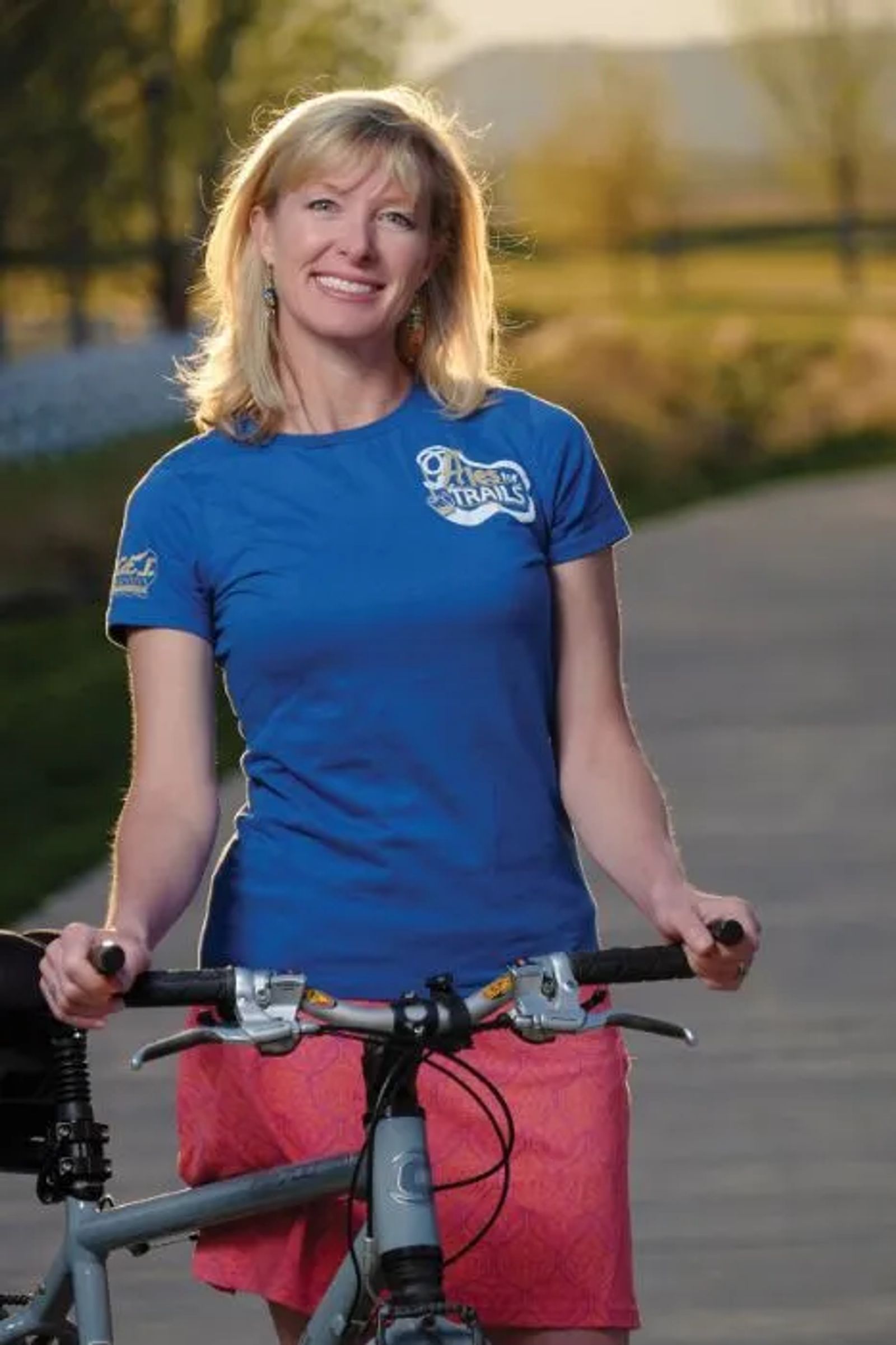 KRISTI DRAKE: On the Right Path
When most people venture off to work, they grab their keys and head out the door. Not Kristi Drake. She grabs a helmet and jumps on two wheels to make the several-mile trek to the TrailNet offices downtown.
"I live my job," Kristi says. "I am passionate about what I do because I feel that everyone deserves to have the opportunity to walk, run, ride or wheel." Kristi says from the young to old, and physically fit to those who want to be, "Trails benefit everyone, from all walks of life."
In 2012, Kristi took over as the first Executive Director of TrailNet, a non-profit aimed at promoting a complete community-wide trail system. Since its start, this small but mighty grassroots effort has orchestrated 25 miles of on-street bike lanes, 45 miles of multi-use trails, and 11 miles of neighborhood connectors. It's raised more than a half million dollars to help connect all corners of the Magic City with active transportation routes.
If you ask Kristi, however, there's room for improvement.
"There is a definite distance we have from each other and the place we live in when we lock ourselves into our cars and drive into our garages to spend the rest of the day," she says.
That's why Kristi is hoping the future is paved in prosperity. TrailNet is about to embark on the largest fundraising campaign in its existence. The goal is to raise more than $2 million to construct what's called the Skyline Trail, a path running along Highway 3 serving as the northern leg of the city's 26-mile "Marathon Loop" encircling the city. Eighteen miles of this loop is already in operation. This portion would connect Swords Rimrock Park to Zimmerman Park. "When people come into Billings from the airport or down Highway 3, they will no longer see gravel and trash, but a beautiful trail that shows we love our rims and our valley," Kristi says. "It will be a big challenge to raise a few million dollars for the project, but I can't wait to talk to people about it and I hope my enthusiasm is infectious enough to get the donations we need to build it."
DID YOU KNOW? It costs $350,000 per mile to build a 10' wide multi-use trail.
Since federal funding for trails has dried up over the years, this will be the first project funded completely through private sources. Once the money is in hand, Kristi says it should only take four to five months to construct this stretch of trail. "My hope is that we can complete the trail with fundraising and in-kind contributions by fall 2019," Kristi says. "That is aggressive but I hope it can be done!"
Even with this major fundraising challenge in front of her, Kristi says she wouldn't trade her job for anything. "I love knowing people want trails and bikeways. It feels so gratifying when they express that they appreciate this work." And with one key connector waiting in the wings to be built, Kristi knows this is the kind of project that will impact generations to come for both residents and guests. "It will invite people to come stay awhile and enjoy the beauty of our city."

DENA JOHNSON: A Spark to Igniting Business Development
If you wanted the inside scoop on some of the biggest business deals or most creative start-ups to hit the Yellowstone Valley, you just might need to be a fly on the wall of Dena Johnson's office. As the Regional Director for the Small Business Development Center at Big Sky Economic Development, she's served as a consultant to more than 1,000 companies of all different sizes and secured millions in financing to help solidify their futures.
"I find it extremely rewarding to help my clients achieve higher levels of success than initially thought possible and to overcome obstacles that once may have been impossible," Dena says. "This is game-changing work and it's not easy."
The environment for business is about to get a whole lot more colorful thanks to Dena and a partnership with Big Sky Economic Development, Rocky Mountain College, Montana State University Billings and Zoot Enterprises. The yet to be named project's mission is a physical space where a team of experts could help provide a better road map for those on their entrepreneurial journey.
"There's a need and a demand for a place for innovators to go," Dena says. "Partially because of Zoot's experience, owner Chris Nelson started his company from his basement. He hired his 14-year-old babysitter to be his programmer and launched his company. There are a lot of companies right now working out of their basements." Dena is quick to add, "How cool would it be for them to have a space where they could have access to the raw ingredients needed to launch their business?"
With a private sector, business development and higher education partnership, Dena says this incubator would help fill a gap in the entrepreneurial ecosystem. Big Sky Economic Development would manage the program as a bonus to the existing suite of resources they already offer entrepreneurs. Dena says, "It's really the next level up to what we provide now at the center." The space would be vibrant with business training, mentorship, industry data, even opportunities for reverse pitches from companies seeking innovators to help them with existing problems within their companies.
While the details surrounding this program are just starting to bubble to the surface, the goal would be to have an informal model before the end of the year and a formal plan by April of 2018. The mission would be to have a self-sustaining program that is open to all industries.
Dena says in the four years she's been at the regional helm of the Small Business Development Center, this is by far one of her most exciting ventures.
"Something great is going to come out of this project," she says. Right now, roughly 25 to 30 pre-venture companies walk through the doors of the SBDC, attending classes to help let their ideas simmer. With the help of an incubator, Dena says, "We will have companies that start out of our own soil that hopefully will stay here because they developed here. Our graduates will then be able to get jobs in those companies and be a part of something that can grow our economy and make our community a place that can thrive."  With excitement evident in her voice, Dena adds, "The sky is really the limit!"

LESLIE MODROW: Sharing Billings' Success Story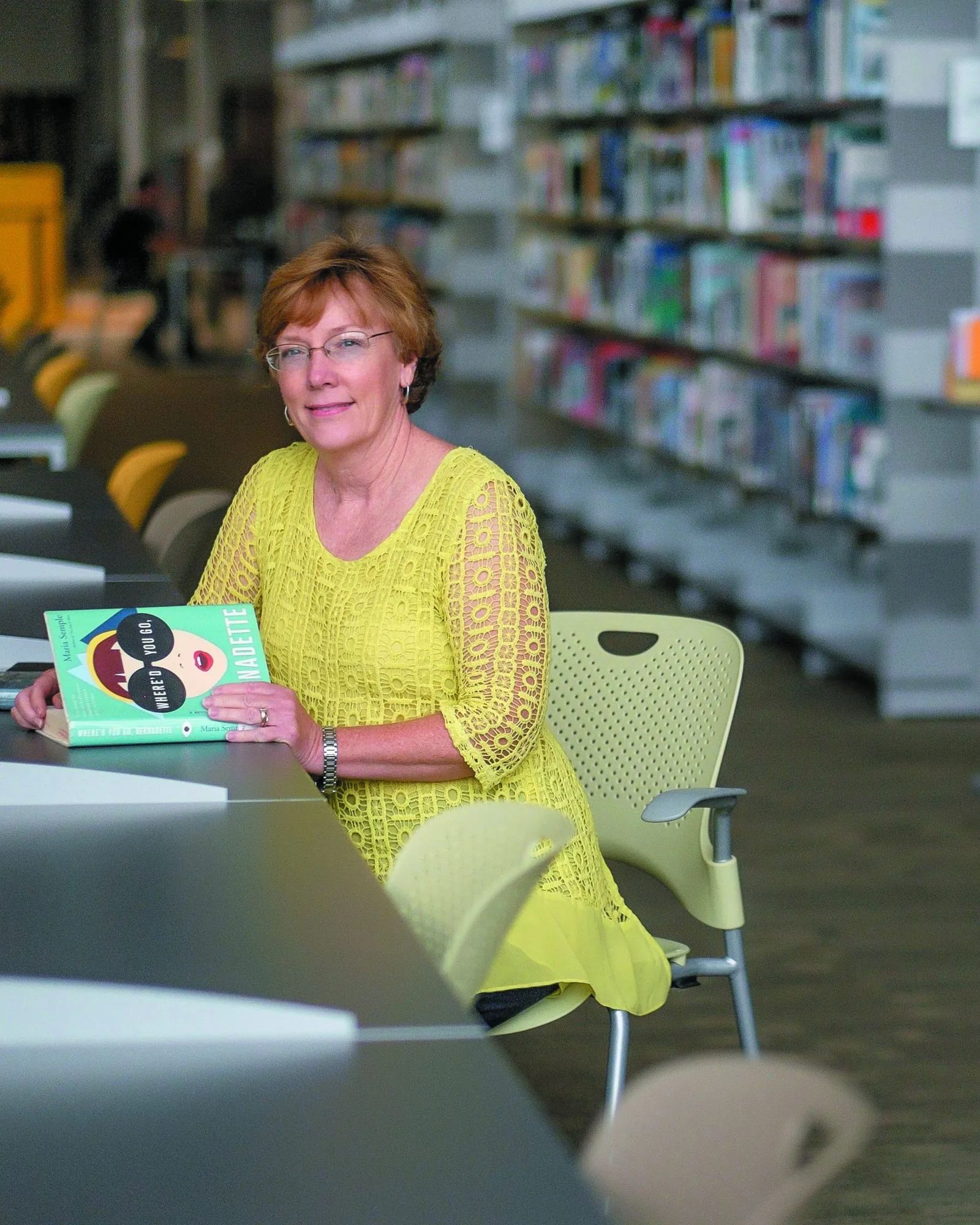 Leslie Modrow believes that everyone should be able to escape into the pages of a great book. It shouldn't matter if you have a penny to your name or millions. A great read should be a gift for all.
As the Foundation Director for the Billings Public Library, Leslie says, "I truly believe that it all comes simply down to a book." She goes on to share one tiny example with ripple effects. "If a parent or caregiver read to their child every day for 20 minutes, many of our educational and incarceration issues would be eliminated," she says. Study after study show children who are read to at an early age learn better, test better, have higher graduation rates and are more successful. "We can make this happen by just having a free library card!" The good news is there are 60,000 people who currently carry a Billings Public Library card.
Since Leslie's leading role in the $5 million campaign for a new library, life hasn't slowed down much for this advocacy powerhouse. She's still at the helm of fundraising, donor development, volunteer cultivation and overall library awareness. She's taken her enthusiasm outside the city limits by facilitating programs to help other cities build people-focused libraries and was a presenter recently at the International Public Library Fundraising Conference in Seattle. She's guest-hosted webinars for the American Library Journal and has personally mentored a handful of state libraries hoping to capture some of her energy when it comes to creating a successful private-public library partnership. "There aren't many opportunities where a group of people works together to leave a lasting legacy like an award-winning library building. It's a true testament to community activism." Leslie added, "Billings has made a name for itself across the country!"
As Leslie mentors other communities hoping to infuse new life into their public libraries, she knows one of the biggest ingredients to success is something you can't see in the walls of this state of the art building.
"I believe that people with a vision can truly make a difference in their community," Leslie says. "I see the sense of community in Billings when we work together for something much bigger than one person or for one generation."

ERIKA WILLIS: Wiping Out Teen Homelessness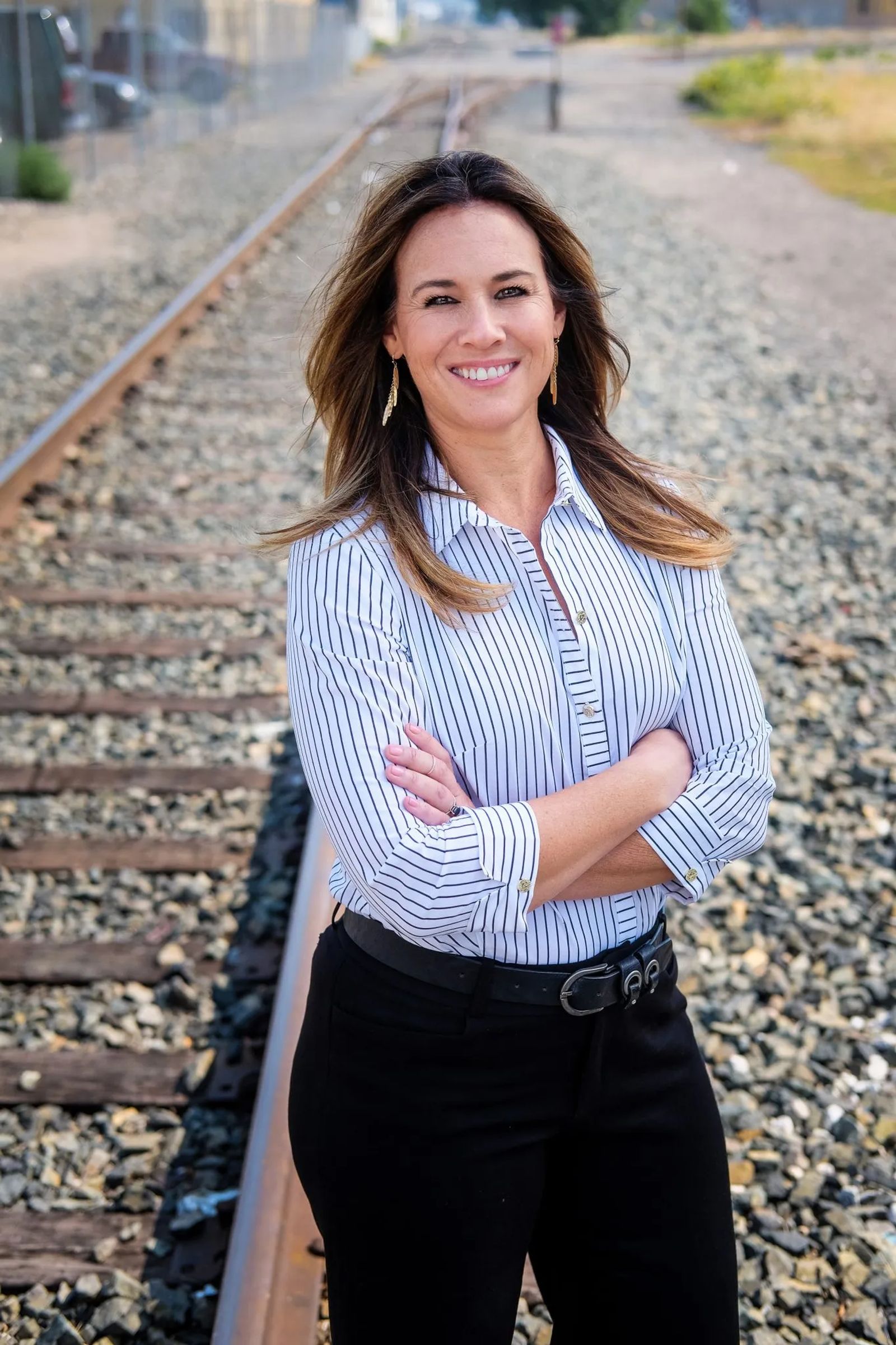 Erika Willis is a bit of a dreamer. As the Executive Director of Tumbleweed, a non-profit aimed at getting homeless teens off the streets, she has to be. She has to see the light through some of Billings' darkest stories.
"In even the most desperate and difficult situations, I watch people pull themselves through and be their own champions," Erika says. "I have always been drawn to the things that seem unreachable and challenging."
That "can do" spirit is probably why Erika landed the role of Executive Director in the fall of 2016. Having worked at Tumbleweed as a crisis counselor, she had been in the trenches, reaching a hand out to some of the city's most vulnerable.
The transition hasn't been easy. When Erika walked through the doors, she knew the organization was in "trauma." The divisive internal details of the nonprofit's past leadership had played out in the media "in a very public way," as Erika says. With each passing day, she hopes she's building trust with the community and the team that serves these kids because she knows there's a lot of difficult work to do.
"There are so many things that are exciting right now," Erika says with passion. Tumbleweed initiated a new data tracking system to get a better handle on how many youth the organization serves. Tumbleweed is beginning to develop a network of employers willing to hire the teens they serve. The organization is collaborating with the Boys and Girls Club of Yellowstone County to provide services at the family level to make sure the voices of at-risk teens are heard, keeping them off the streets. With the help of a $600,000 grant, they hired a specialist to target those teens at risk for human trafficking. To date, it's helped provide services to more than 70 teens once victim to sexual exploitation. Tumbleweed knows that close to half of the kids tied up in this underworld do it because they don't have a place to lay their heads at night.
On top of all the day-to-day programming, Erika says the leadership team and the Tumbleweed Board of Directors are working on an aggressive five-year plan to wipe out teen homelessness. "We are on fire!" Erika says. "Expanding the conversation into the community is important. Every single youth that we work with has hopes, dreams, and strengths."
Erika has seen those strengths work their way into success stories time and time again.
"It's important to recognize that the wins are very individual. What might be a small win for one youth is a huge win for another," she says. "The young adult who struggled with addiction and was living on the streets who found Tumbleweed when she wanted to get clean and is now holding down two jobs and is sober.  The 17-year-old who found it safer to live on the streets than at home and despite their depression, made it to their job three days in a row.  We are seed planters and dream believers! We never give up."
At the end of the day, Tumbleweed will always keep an eagle eye focus on its main mission — providing crisis counseling and a place for teens 24 hours a day, seven days a week.
"We may not see the immediate impact that the relationships that are built at Tumbleweed create for youth and young people," Erika says, "but we know that they make a real difference."
TUMBLEWEED BY THE NUMBERS
500 Teens served in the last fiscal year
Advocacy and Crisis Intervention for 230 youth
Assistance with Transitional Living for 32 teens
Drop-In Center provided help to 206 teens
Assistance through the Human Trafficking program was given to 71 youth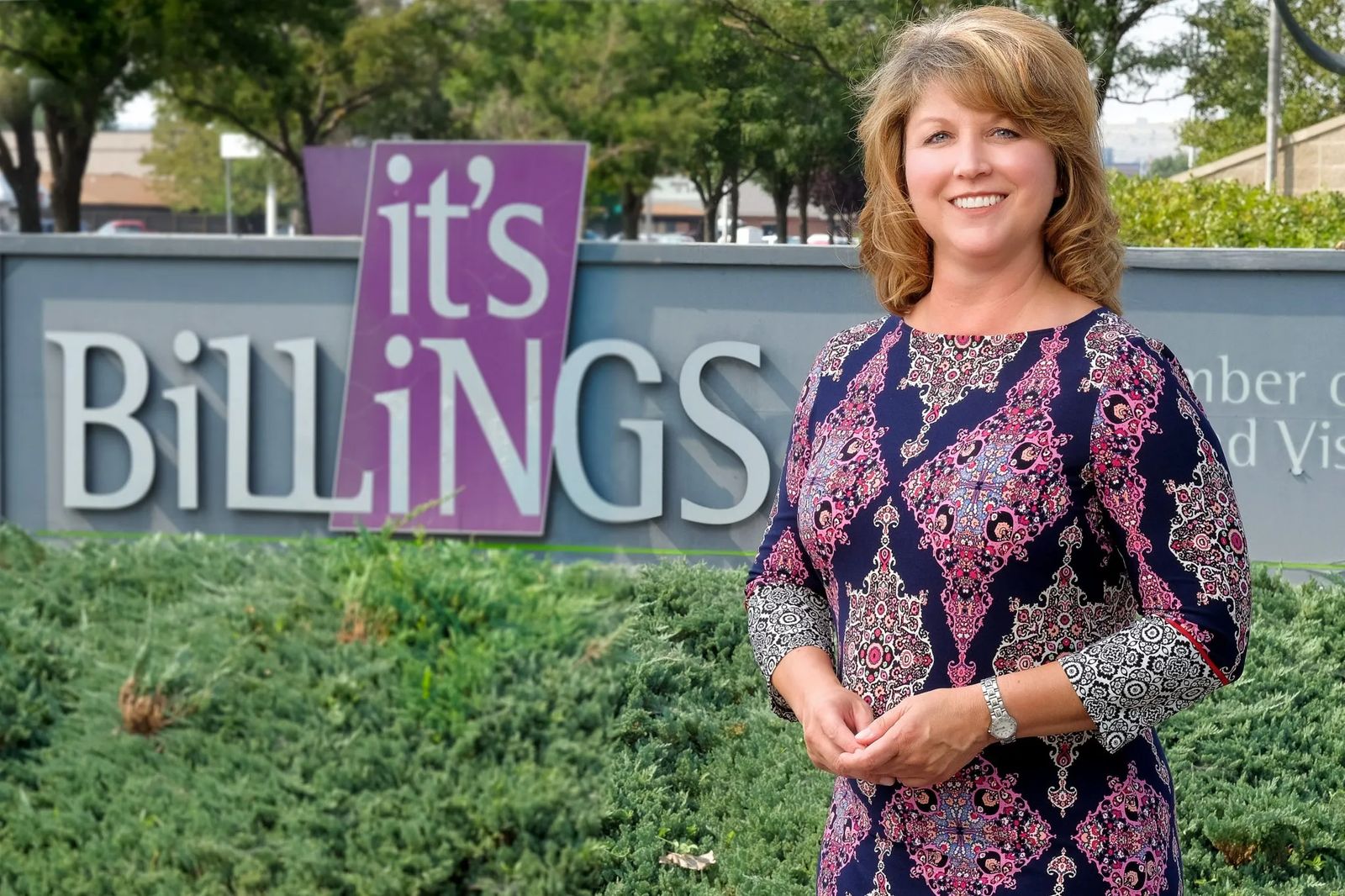 JENNIFER REISER: Building Tomorrow's Leaders
Jennifer Reiser loves the idea of building the human potential. It's why she's on the ground floor of developing the leaders of tomorrow. It's why she loves being a behind-the-scenes partner in building up Billings' businesses. She knows that any investment in people has the potential to reap incredible rewards.
"I enjoy figuring out how people who are different can work together productively," Jennifer says.
Jennifer not only is the Chief Operating Officer for the Billings Chamber of Commerce but she serves as director and liaison for two very people-centric programs — Leadership Billings and Billings' NextGen. Leadership Billings is an 8-month course designed to help participants get their fingers on the pulse of business to battle the most pressing community issues. NextGen takes the leaders of tomorrow and, in a social networking kind of setting, helps them foster relationships and seize those entrepreneurial opportunities when they arise.
In three short years, the NextGen program has blossomed to a membership of roughly 300. "This group is energetic, enthusiastic and committed to making Billings a great place to live and work," Jennifer says. Since Leadership Billings began in the 1980s, 1500 people have been through the program.  "My favorite part is watching people discover aspects of Billings for the first time, whether they've recently relocated or have lived here their entire lives.  This program ignites enthusiasm in graduates and consistently leaves them asking, 'What's Next?'"
Jennifer believes in the work because she knows the people in her own life have made her who she is today.
"Unique individuals have come into my life while in Billings, some for a brief period, others for a lifetime. I believe we are blessed with these interactions and are challenged to learn and grow from each and every one," she says.
As Jennifer sits back and watches the seeds of these programs bear fruit, she knows with each new "sprout," Billings is better for it. As she waits for the next class of Leadership Billings participants or drops in on the latest NextGen social, she knows she's helping to build a better tomorrow. "Investment in the current and emerging leaders is critical to the success of our community," Jennifer will tell you.  It develops the next crop of community leaders, people who, like Jennifer, will one day roll up their sleeves to make Billings a better place to live and work.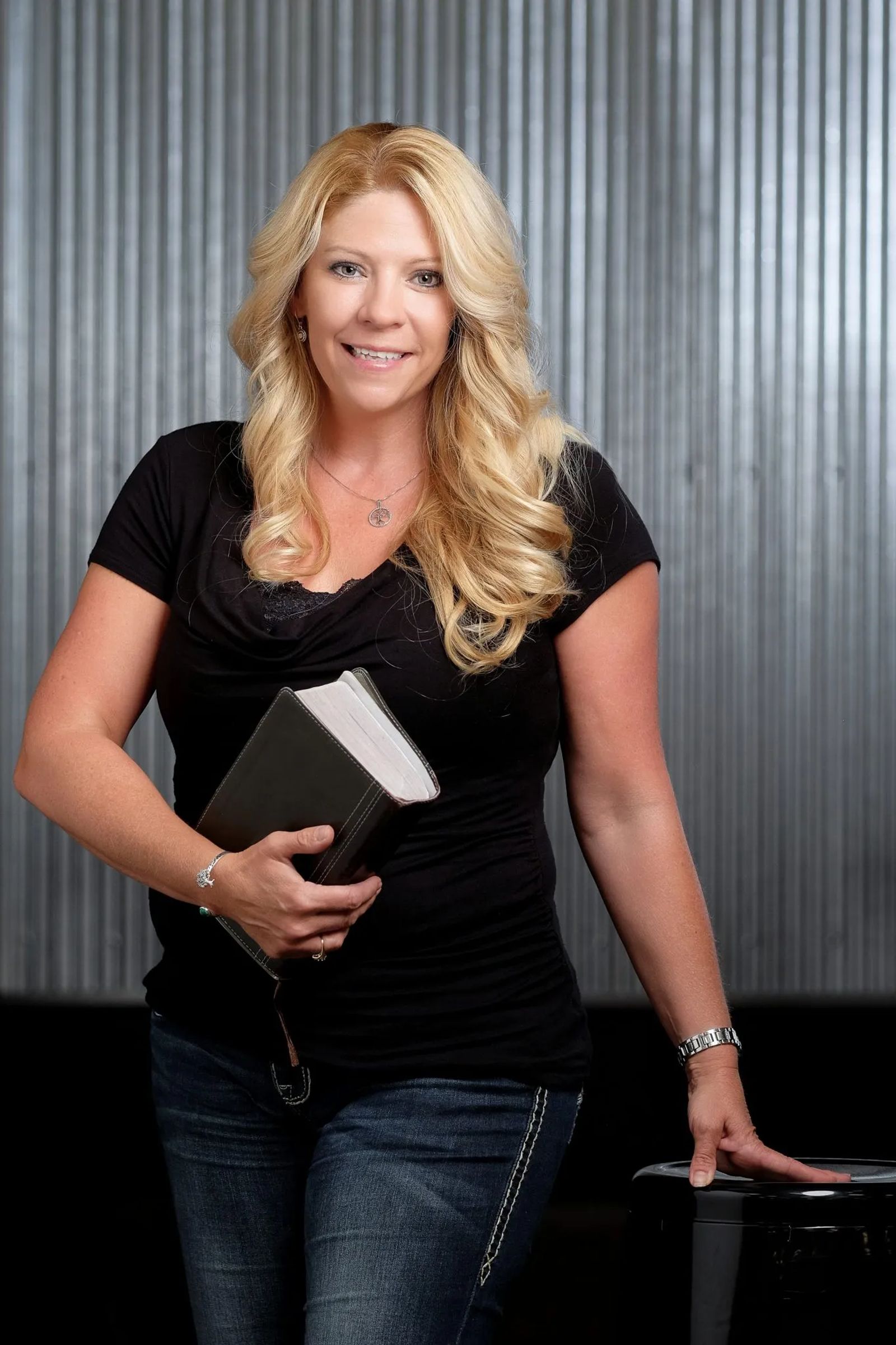 LAURIE HOUDE: Helping Change the World
When Laurie Houde reaches for an inspirational book to lift up the women in her life, it's usually the one scribed two thousand years ago that she turns to most.
"I am passionate about ministering to women and helping to equip them as wives, mothers, influencers, and friends," says Laurie, who alongside her husband, Danny, are generational pastors at New Life Church in Billings. Thirteen years ago she helped launch 'Moms On A Mission,' a thriving weekly ministry that's been touching lives ever since.
"There is an old saying, 'The hand that rocks the cradle, rules the world.''' Laurie says, "If I can help 20, 30, 40 or 50 women be the best moms they can be, and they raise children who are wise, confident, God-fearing, intelligent, capable, kind, hard-working, giving contributors to society, then I suppose we have just changed the world!"
It's that philosophy that had Laurie recently taking on the role of writer, authoring two different women's Bible studies. The first study is called "I am Woman, Watch Me Soar," an 8-week women's video Bible study that teaches women to soar, not roar through life by using their God-given tools to become the best version of themselves. The second study, "Parenting on Purpose," is still in the editing phase. And if that wasn't enough to keep Laurie busy, three brand new children's books penned by her with Biblical lessons woven throughout are in the process of being illustrated. On top of all that, Laurie travels and speaks at various events and retreats as those doors open.
"I see children like a garden, the seeds you plant today will be the fruit you have tomorrow," this mother of four says. "I'd rather prepare children for life than have to try to repair them and our whole nation later," she says.
For now, her Bible studies and teachings have stayed, for the most part, on hometown soil. Her Bible studies have been self-published and the video portions of her series were filmed in Tulsa by her brother-in-law, who just happens to be a videographer.
"My heart's desire is for both studies to be sold mainstream in Christian bookstores. But, for now, I thank God for the sphere of influence He's given me," Laurie says.
For now, Laurie is content sharing bits of inspiration with whoever will listen whenever the opportunity arises. She says, "I live with open eyes and in constant wonder every day!" She understands fully how those little interactions can make all the difference in another person's life. "The hope of making a difference in the world, seeing hopeless people receive hope — that inspires me!"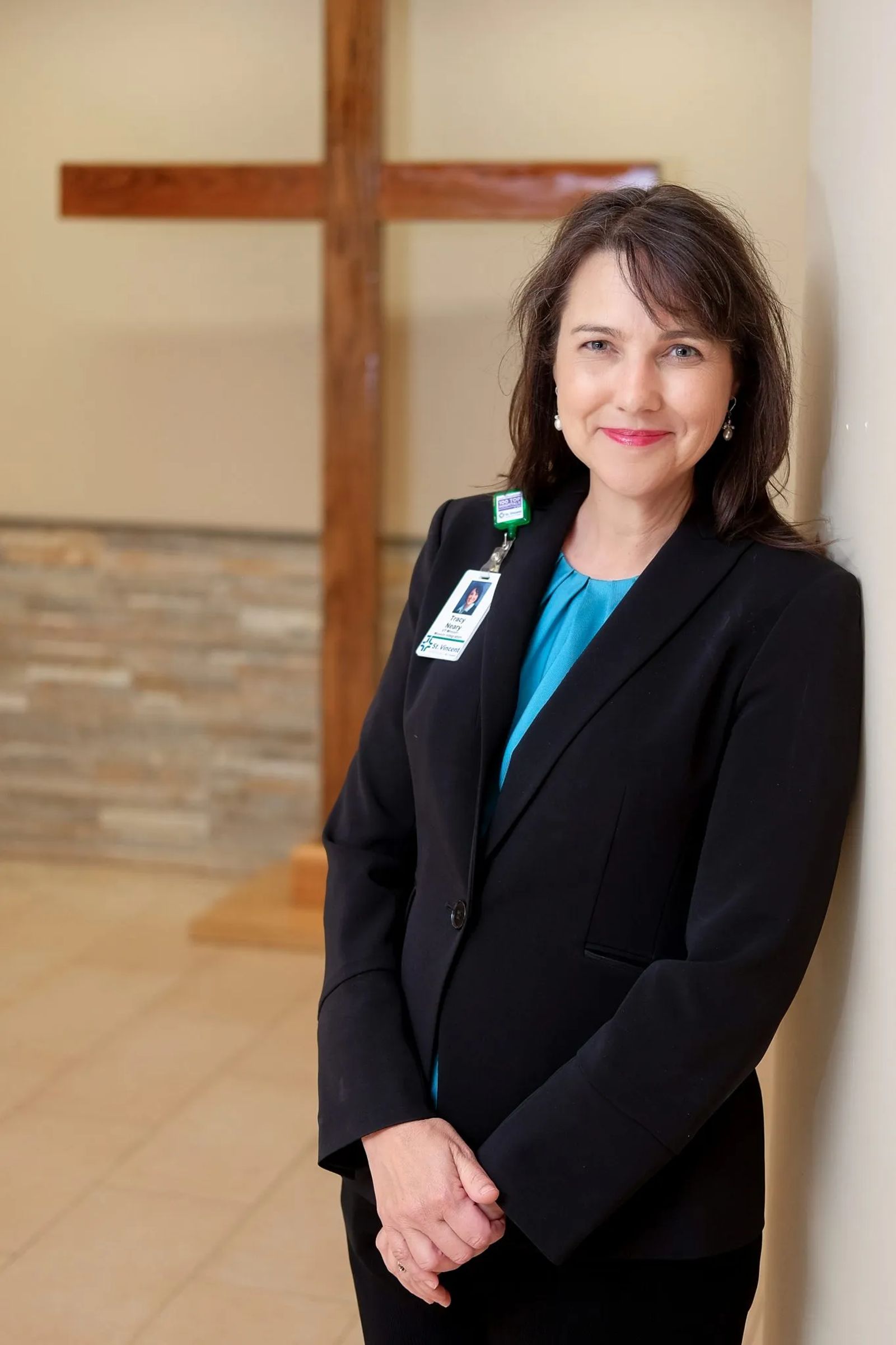 TRACY NEARY: BUILDING COMPASSIONATE CARE
Tracy Neary knows there's more to healthcare than buildings and state-of-the-art technology. It's compassionate care with people healing people.
"Our mission statement at St. Vincent Healthcare, 'We reveal and foster God's healing love by improving the health of the people and communities we serve, especially those who are poor and vulnerable,' is far more than words hanging on a wall," Tracy says.
As the Regional Vice President of Mission Integration for SCL Health, Tracy is using that mission statement to mold and fashion an army of caregivers who won't be used to heal the body but will instead give comfort to the soul. Tracy is busy behind the scenes helping to establish a Clinical Pastoral Education Program, an accredited pathway that Tracy calls "the gold standard of pastoral care."
"It's a pretty high standard to be a board-certified chaplain and there aren't that many in town," says Tracy. This advanced training would involve hundreds of hours of in-depth education and hands-on practical work, ending with board certification. "There isn't a program here in Montana and there isn't one for a few states around," she adds. When it comes to serving in this capacity, Tracy says, "It's helping people find their own spiritual strength as they are walking through adversity."
Studies have shown that when a chaplain is a factor in a patient's care, it helps the patient better cope with illness, allowing the individual to tap into their inner strength. Tracy says, "We do know when you have a more positive outlook and you feel you can walk through whatever is happening to you, because you have that strength of spirit, it makes a difference in your physical healing."
In light of the power of this kind of care, Tracy is also part of a team that's working to champion what's known as the Befrienders program, which will be made up of volunteer spiritual caregivers.  "It's really about being a listening ministry at its core. It's helping equip people with the skills to sit with someone for longer periods of time and help them walk through medical adversity."
In order to make all of these services possible, Tracy is helping to spearhead a $3 million endowment to support spiritual care services.
"You get excited about where you see the need and where you see the possibility of responding to need, meeting people where they are and seeing where God shows up in the middle of it," Tracy says.
She can't wait to see the ripple effects that this kind of care might create. She knows any investment today will have lasting impacts. "How do you equip people to bring the best of themselves to meet the amazing needs all around us?" Tracy asks. And, in turn, when lending a hand and heart to those needing care, Tracy says, "How do you help those people find hope for the journey?" That's a question she hopes that a strengthened and empowered group of pastoral care workers will be able to answer.
MARGARET BEESON: Healing Minds & Bodies
In the 700 block of North 30th sits a quiet presence in Billings' bustling medical corridor. The unassuming white stucco building is the home base of Yellowstone Naturopathic Clinic. It's inside, however, that Dr. Margaret Beeson is turning heads nationally for her work laying the foundation for the future of her profession.
"As naturopathics, we don't have a lot of opportunities to practice with a naturopathic physician. As in most medical environments, they offer residencies. In our profession, they've been limited," Dr. Beeson says.
In 2005, along with Dr. Tori Hudson, she started the Naturopathic Education and Research Consortium, a non-profit aimed at establishing accredited residencies for naturopathic physicians. After literally writing the accreditation standards, "We've established 17 new clinical rotation sites in the country and we've been able to offer residency to 85 new graduates." Dr. Beeson says it has not been easy. It takes corporate sponsors to help fund the salary of a new naturopathic doctor. It takes seasoned physicians willing to take on a student. It takes hospitals willing to let naturopathic graduates observe, grow and learn. With success under her belt, however, Dr. Beeson now has her sights set on growing the program by 15 clinical sites in the next five years.
Four years ago, Dr. Beeson took another dramatic step to lend a hand to those in need of healing. Her team of doctors had been working for a number of years on a comprehensive pain protocol that turned not to narcotics but a combination therapy of acupuncture, chiropractic, massage and regenerative injection therapies to cut through the pain.
While that program was in the development stages, Dr. Beeson was visiting with George Blackard, Commander of the American Legion Andrew Pearson Post 117. He shared his grief over the recent loss of a 36-year-old veteran who had died from an accidental drug overdose. The young man was Paul Gardner, an Iraq war vet being treated for traumatic brain injury, post-traumatic stress disorder and back injuries at the time of his death.
"I told George about the pain management program we were working on," Dr. Beeson says. "He said, 'Gosh when you get this going, let me know because we really have so many vets who are struggling with pain.'"
Since then, Beeson launched the Paul Gardner Veterans Pain Relief Foundation. "We are seeing success, pretty amazing success," she says. Yellowstone Naturopathic Clinic has come to the aid of 25 veterans since then and hopes to expand this work over time. "When people are on chronic pain medications, it is really destructive for their lives. It destroys relationships. It affects their employment. It affects everything," Dr. Beeson stresses. "The most rewarding thing for me is to be able to see people reduce or get off pain medications by showing them that they can be out of pain or at least be able to reduce their pain enough to be able to handle minimal amounts of medication."
The work has not only been rewarding for Dr. Beeson, a former U.S. Navy medic, it is garnering acclaim from her colleagues. In 2016, the American Association of Naturopathic Physicians named Beeson 'Physician of the Year.' It was an honor handed out by her peers recognizing her leadership, ethics, and dedication to the profession.
"It was a shock," Beeson says. "It was something that I actually had a difficult time accepting."
Reflecting on her 25 years as a Naturopathic Physician, Dr. Beeson looks around her practice and sees the incredible growth. When she first opened her doors in 1992, she operated out of a small office with nothing but a desk inside. Today, four residents operate under her guidance. She has two Associate Naturopathic Physicians, a chiropractor, three massage therapists and an esthetician under the umbrella of Yellowstone Naturopathic Clinic plus a combined 23 employees with the neighboring Oasis Spa, a therapeutic health spa. "It's just grown from me to all of this!" Dr. Beeson says with pride. "We get feedback all the time about how we change peoples' lives." She adds, "It is an honor and a privilege to sit with patients each day to help them unravel the underlying cause of their health problems, to assist in their discovery of individualized tools, and to support their journeys to wellness."