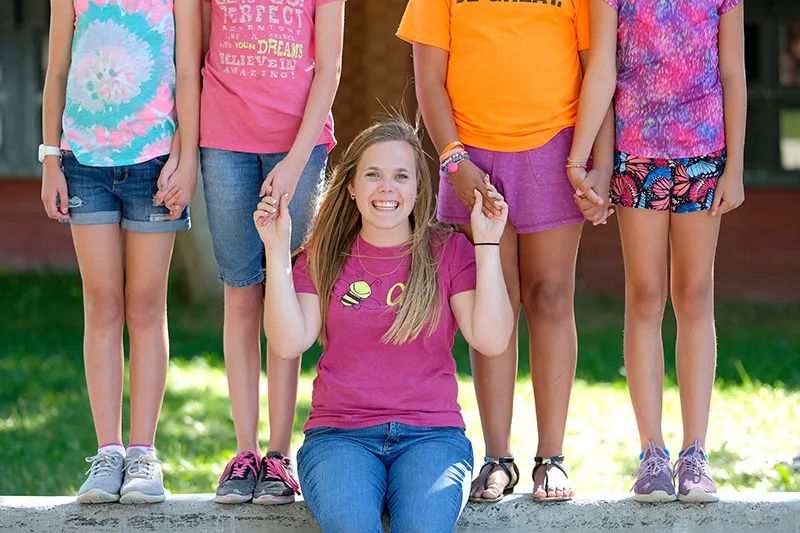 Cover Story: Bethany Taylor, a true survivor
Local teen moves from a broken home to a mended soul

Bethany Taylor's narrative could start with any one of a collection of hard-knock stories about her childhood, which she freely shares. But if you ask Bethany, the story really starts with her earliest memories at the Yellowstone County Boys and Girls Club Lockwood clubhouse. She was a tiny kindergartner with her backpack over her skinny shoulders approaching the counter to check in after her first day of school.
"There were kids laughing and air hockey going back and forth, and I ended up playing against an older kid and winning," Bethany says. "That moment was the start of how Club changed my life. They took me under their wing like no one else ever did, and I felt loved for the first time in my life."
"The Boys and Girls Club — it's the reason I'm here," she says.
Bethany is 18 now, a recent Billings Senior High graduate, and she works at the Lockwood Boys and Girls Club. As a youth development assistant, she has the opportunity to build the same confidence and resilience she found in the children she now mentors.
"I grew up at the Lockwood Boys and Girls Club and it's just like being home for me every day," she says.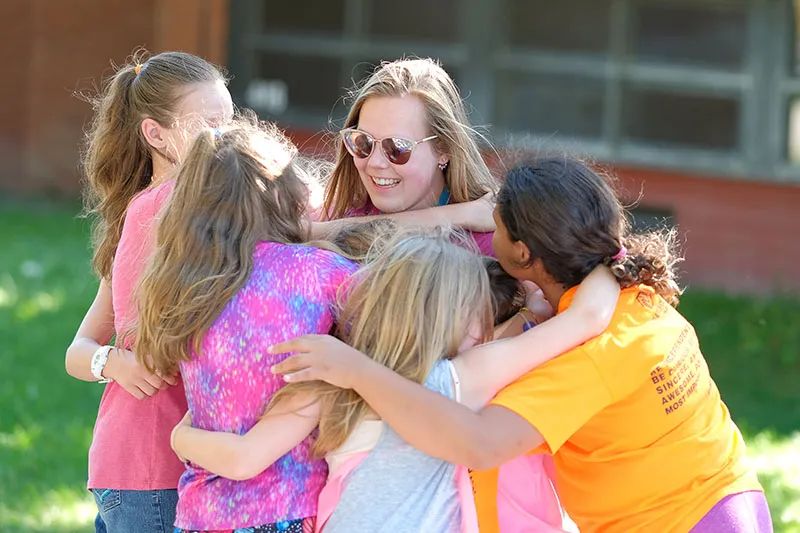 HOME IS WHERE YOU HANG YOUR HEART
The notion of home is complicated for Bethany. When she had a home, it was not a place of love, safety and security. Later, when she didn't have a home, she faced a new set of challenges.
Bethany's mother struggled with drug and alcohol addiction, and when Bethany was young she was never sure if her mother would welcome her with an embrace or push her away.
"I had to kind of put on a shield because I didn't know what I would find. Would my mom be home? Would she be angry? Would she need my help? I never knew," Bethany says.
It was in about the third or fourth grade that Bethany came to the realization that her home wasn't like the homes of the other children she knew. It wasn't unusual at the time for Bethany to come home to an empty house, and even when her mother was home, she spent most of her time in her darkened room. Then, one day, Bethany came home to her mother passed out on the kitchen floor. Bethany was frantic, unsure if she should let her sleep or try to wake her up and help her.
"I said, 'Hey, wait. This isn't normal. This isn't how life should be,'" Bethany says. "After that, any way I could get away without going home, I did it."
Bethany joined every club she could and participated in every sport and after-school activity offered. She started going to a Christian youth group offered on Wednesday nights, and would go there straight from the Boys and Girls Club.
"Weekends were the scariest times because if I didn't have a friend's house where I could stay over, I had to go home," Bethany says.
Her mother often threw parties, and as the music blared, the smoke rolled and people came and went all night, Bethany hid under the covers on her bed, afraid to come out of her room.
Bethany found refuge in the Boys and Girls Club and her youth group, which was a program of Harvest Church that met in Lockwood. In those two places she could be herself and know, without a doubt, that she was loved.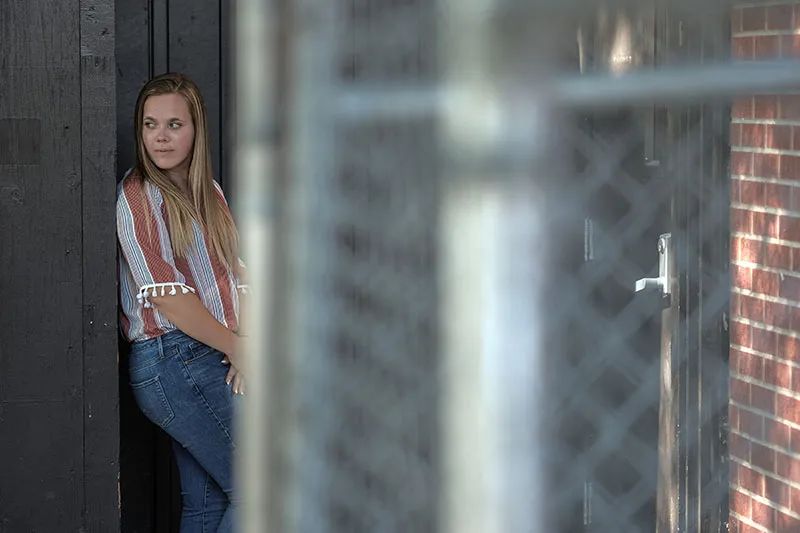 CRASH COURSE IN COUCH SURFING
Striving to do the best she could at everything she set out to do, Bethany threw herself into school and activities. The staff at the Boys and Girls Club helped her with homework and stood in for her parents at choir concerts and other school activities. Before she knew it, middle school had come and gone.
She had just started high school at Senior High when one day, after spending the weekend at a friend's house, Bethany came home to a locked door, which was unusual, she says. It gave her a feeling that something wasn't right. She ended up finding her way into the house through a window and started taking a shower. Her mother's boyfriend came into the bathroom yelling at Bethany, telling her to get out — and not just get out of the shower, but leave the house altogether.
"I yelled at my mom to ask him to stop, but she didn't say anything," Bethany says.
Bethany got out of the shower, grabbed whatever was in sight and stuffed it into her school bag. As her mother's boyfriend raged, all Bethany remembers was her mother gently saying, "Beth, just leave," as she closed the door behind her daughter and locked it again.
Bethany took off running as fast as she could down her neighborhood street, with nowhere to go. Finally, she fell to her knees, her emotions raw, tears streaming down her cheeks.
"I thought, I didn't have anybody," Bethany says. "Turns out I did, but I just didn't know that then."
That was her first night homeless, and she quickly adopted a routine of staying overnight with friends — sometimes for long stretches if it was OK, and at times, just a single night. She made her way to school every day, to Club once in a while, and to youth group every chance she could. Everywhere she went, Bethany put up a fearless front.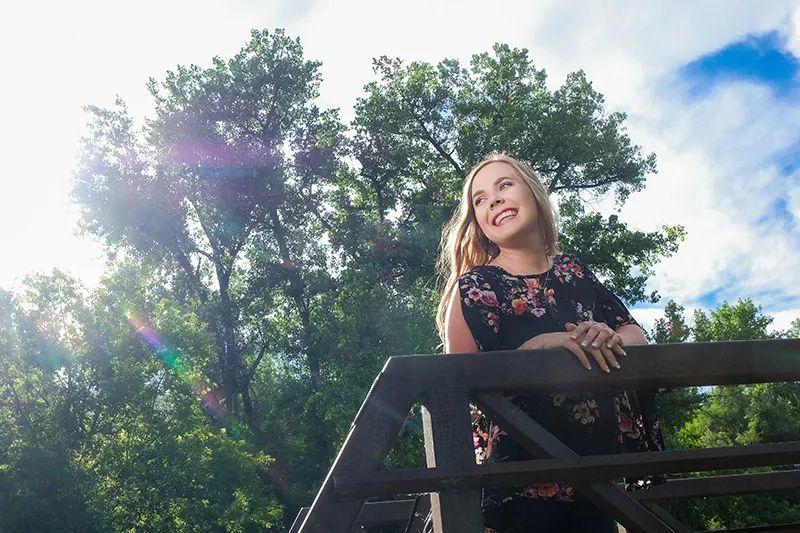 A NEW HOME AND A NEW START
Finally, something had to give. Bethany went to her school counselor, thinking she wanted to drop a couple of honors classes. Inside Simon Bergen's office, Bethany broke down and shared everything, something she'd never done before. It was the beginning of a safe, supportive relationship that would last all through high school.
"She never looked as if she had any troubles at all, but once she got into my office, all the masks would come off and she'd let me into her world," Bergen says. "She spent a lot of time crying in my office — both of us sometimes."
At about the same time Bethany opened up with Bergen, Juanita Sanchez, the director of teen services at the Boys and Girls Club, made a connection with Bethany as well, at Club and at the church youth group Bethany had been attending. Juanita was a small-group leader.
Conspiring together, Bergen and Juanita connected Bethany to as many school and community resources as they could find, including Tumbleweed Runaway Program, a nonprofit organization that provides housing and other support services to homeless and at-risk youth.
The trouble with Tumbleweed was that Bethany had to be 16 to be eligible for permanent housing. At 14, she would have to keep couch surfing for more than a year before she could move in. When the day finally came, her hope had worn thin and she was apprehensive.
"They said, 'This is your room, and here's a warm shower you can take anytime you want and a kitchen where you can eat whatever you want,' and I had my own bed with clean, brand-new sheets. I couldn't believe it," Bethany says. "They cared about me and wanted me to be safe."
Bethany has called the Tumbleweed house her home for more than two years now.
"She's brought a real cohesiveness to the house," says Jamie Rettig, Tumbleweed's director of programs. "She's a steady presence here and we will miss her."
Through a benefactor at the Boys and Girls Club, Bethany received overdue dental care and orthodontics, and when Bethany was struggling to get rides to school and to the Boys and Girls Club where she worked, Hardin Chevrolet stepped in and gave her a car though its annual Hearts for the Holidays vehicle giveaway.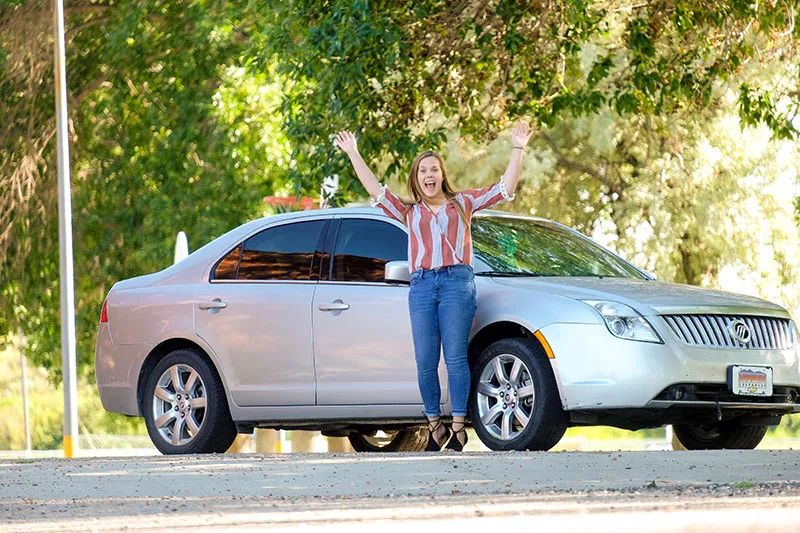 In 2016, Bethany was named Youth of the Year for the Boys and Girls Clubs of Montana. In her acceptance speech, she shared a story about a thank-you note, written in orange crayon, that she gave to the staff at the Lockwood clubhouse. Later, she saw the note taped to the wall and was struck by the staff members' appreciation, acceptance and affection for her. Her speech was also the first time she publicly shared her story of homelessness.
"She uses her story as motivation not only to push herself but to encourage others," Bergen says.
Life was looking up, but Bethany struggled as all teens do as they juggle the responsibilities and pressures of everyday life. For Bethany, the struggle was perhaps greater. When her grades started to drop, Juanita had her step back from her duties at the Boys and Girls Club until they improved.
"She needed to know that it's OK to accept the help you need," Juanita says.
Graduation was coming, and the odds had been stacked against Bethany since her first day of school.  A true overcomer, she tapped a second reserve of resilience and strength for the final push.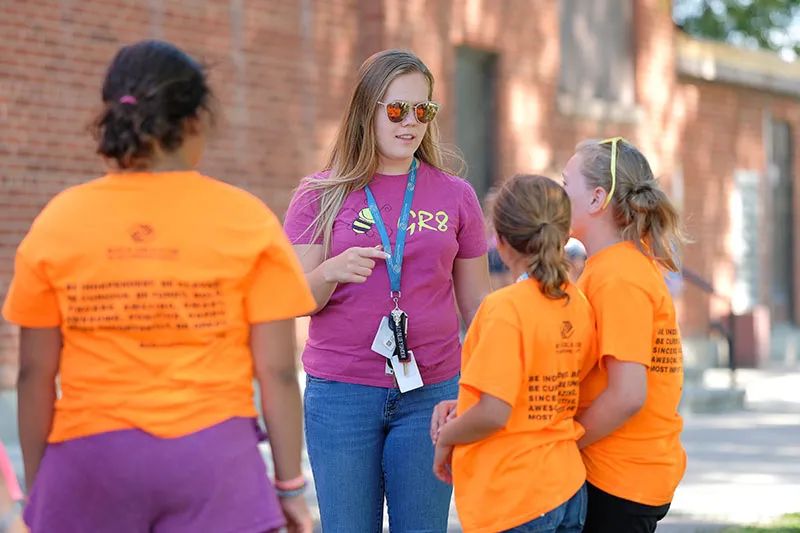 A "BE GREAT" GRADUATION
This May, when Senior High held its graduation ceremony, no one was more ready than Bethany, and as she entered the room, she looked over to see Juanita and six other Boys and Girls Club staffers sitting in the front row, wearing orange T-shirts that said, "Be Great," the Boys and Girls Club's tagline. They chose orange because it was the color of the crayon and the note that came to mean so much to Bethany.
"I can't even express the love I felt at that moment," Bethany says.
When Bethany accepted her diploma on stage, the orange cheering section went wild and the tears flowed.
"When she walked down in that cap and gown it was unreal," Juanita says. "She had overcome so much and fought tooth and nail to graduate. It was never easy for her."
Bethany has accepted several scholarships, including one through the Boys and Girls Clubs of America, and she has plans to attend the University of Oregon in the fall. Her sights are set on a degree in nonprofit business administration. One day, she hopes to be the CEO of the Boys and Girls Clubs of America. She's working her way up the ranks, with a few more weeks of work left at the Boys and Girls Club before she packs her car to head to the West Coast.
All things work together for good
"I know now why God put me through everything," Bethany says. "I'm able to see the little things in kids that other people don't see."
Bethany sees the child that lingers at the club until the last minute, then walks home alone. She notices when a child doesn't have much to say about her home or her parents. She knows what children who eat two, sometimes three, snacks at the club are thinking. They won't have dinner waiting at home.
Bethany shares their story and wants to be a part of their happy ending.
"I tell them, 'You don't have to be scared or afraid because we're here for you,'" she says.