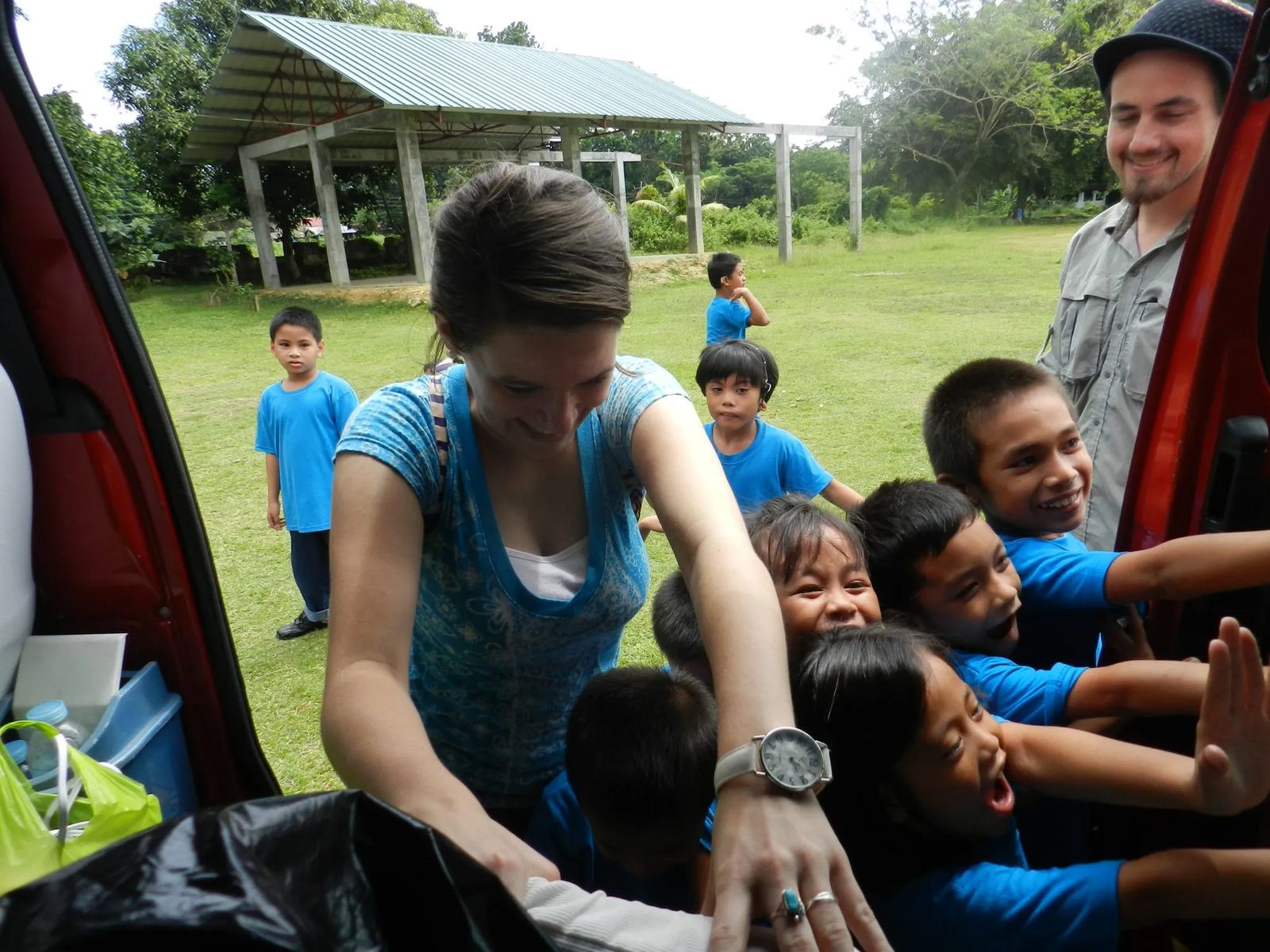 Cover Story: Changing Hearts & Minds
Scotti Hilbert is on a mission to help the deaf community

Imagine sitting in the small shack you call home with your entire extended family around you. Wooden planks make up the walls. A sheet of tin tries to keep the structure covered from overhead. Everything you own and everyone you love is inside this tight 12-foot by 12-foot space. In a matter of hours, one of the strongest forces of nature will tear through your neighborhood. You're fear stricken. You have no idea if you, your family, or your friends nearby will live through the impending disaster.
This was the threat and reality last November 7th as 14 million Filipinos watched and waited for Typhoon Haiyan and all its fury to slam into the Philippine's eastern seaboard. It was one of the strongest storms on record causing a wake of death and destruction. The typhoon claimed more than 5,000 lives. Thousands are still missing. Even more live in tents next to their fractured and fallen homes.
As the international news media brought the storm's images to TV screens worldwide, 20-year-old Scotti Hilbert sat in her parent's home in Billings wondering if those she loved living on the island of Bohol would be among the survivors.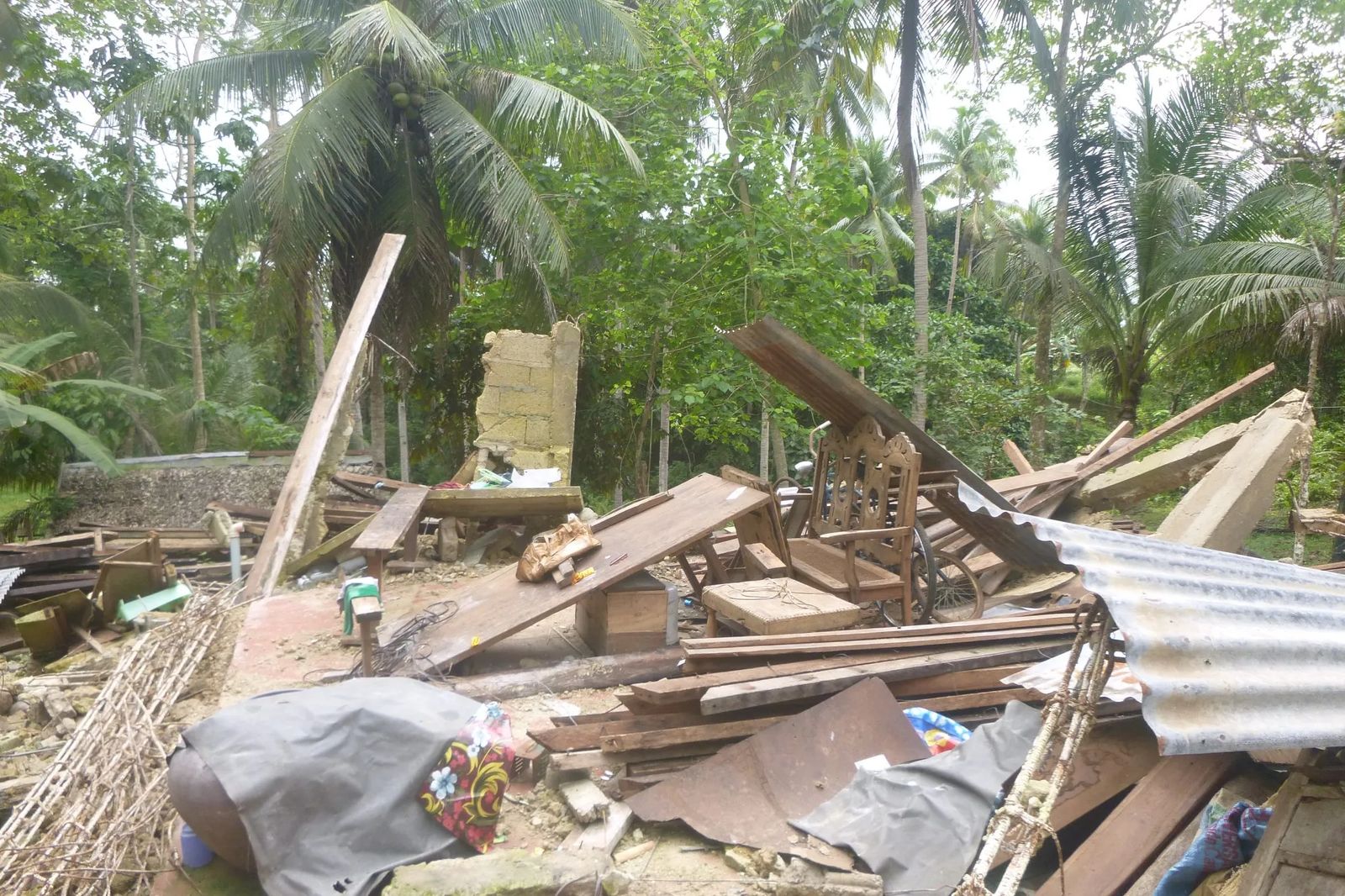 "No amount of preparation can prepare you for what you are going to see – the amount of destruction. The news compared the destruction to the equivalent of 32 Hiroshima bombs," Scotti says with emotion. Since the age of 18, the island of Bohol in the Philippines has been her home. Just after high school, she voyaged abroad to try to make a difference as a missionary with the 30-year-old non-profit known as IDEA, the International Deaf Education Association.  Scotti had been on a six-week leave when the storm hit.
Sadly, Haiyan wasn't the only natural disaster to hit the area that season. It came just three weeks after an earthquake measuring 7.2 on the Richter scale shook and leveled parts of Bohol Island. "My island was destroyed," Scotti says.
The quake happened the day before she packed her bags for a trip back to the U.S.
"I stood up and as soon as I did, the power went off," Scotti says. Then, strange sounds started to reverberate through her building. "As it became increasingly louder, the floor began to shake. At that point you don't even know what is happening and you can't even connect the dots that this is an earthquake. Glass just started flying." Even though the tremors left her with bruises on her forehead and cuts to her neck, hands and feet, it was the screams of some of her deaf students that she'll never forget. "When they do get scared, it is the worst, most terrifying scream ever. I just thought the world was coming to an end." Before the dust would settle, the area would encounter up to 3,000 aftershocks.
Thankfully, her students all made it through without major injuries.
"Watching the students just fear stricken and scared for their lives and for their families, it was heart breaking." Scotti says, "It wasn't just the houses and structures that were destroyed. It was the people and their spirits that were broken."
Twenty-three days later, intense fear would rip through the area again with Typhoon Haiyan.
"I am not prepared to see those horrific sights, see coffins in the streets or see the destruction around me," she said in early December. Since then, IDEA has set up temporary housing for the hearing and deaf alike. "You lift up one building and you find two people, you lift up another and there are three hundred." It's a lot to take in for a young woman like Scotti, who clearly wears her heart on her sleeve.
Compassion for others has always been a part of Scotti Hilbert's being. She discovered her love for the hearing impaired and deaf in a most unusual way. She vividly remembers sitting in church, just 8 years old, and being entranced by the woman across the aisle performing sign language for some of her church's members.
"I watched her. I couldn't register anything else. My focus was entirely on her," Scotti says today."What she did was just beautiful and very captivating." Scotti laughs as she talks about the unlikely friendship that would result. "She was 50 and I was in second grade!"
Being home schooled, Scotti started taking lessons with other home school students in basic sign language.  Within a short time, she found a sign language teacher at Montana State University Billings and a couple mentors to help her grow in her knowledge.  She smiles and says, "Looking back, I had no idea that a seed was planted."
Not much held this young girl back. Even though she was only ten years old, "Once a week the deaf community would get together to have pizza at somebody's house. They would just get together, talk and hang out. I started going to those events." With a smile she adds, "The youngest person was probably 35." Despite the fact that Scotti could hear fully, "They wholeheartedly embraced me and just took me in. Essentially, I became deaf to them."
So it wasn't really a stretch when, at 16, Scotti came home from church one morning with a dream to join Faith Chapel on a mission trip to build dorms in the Philippines for IDEA. It's safe to say it was a life changing experience. "I kept asking and bugging Dennis Drake, the founder, for an internship." After she graduated high school, Scotti got her wish.
"Every once in a while in life, we run into one of those people whose overwhelming positive attitude and bubbly spirit just spills out onto everyone who is around them. Scotti is one of those kinds of people," says Dennis Drake, the founder of IDEA. "I told her that if she accepted the internship, she needed to stay for at least six months to get past the tourist phase of the experience. I was a little surprised that she agreed knowing that she had to put her college studies on hold.  She was sure she had seen something in her original short stay in the Philippines that she wanted to be part of."
Weeks after graduation, Scotti headed to Bohol for a year-long internship to help interpret within the non-profit organization's school system for the deaf. "By the sixth month, I really felt called." She knew she needed to stay.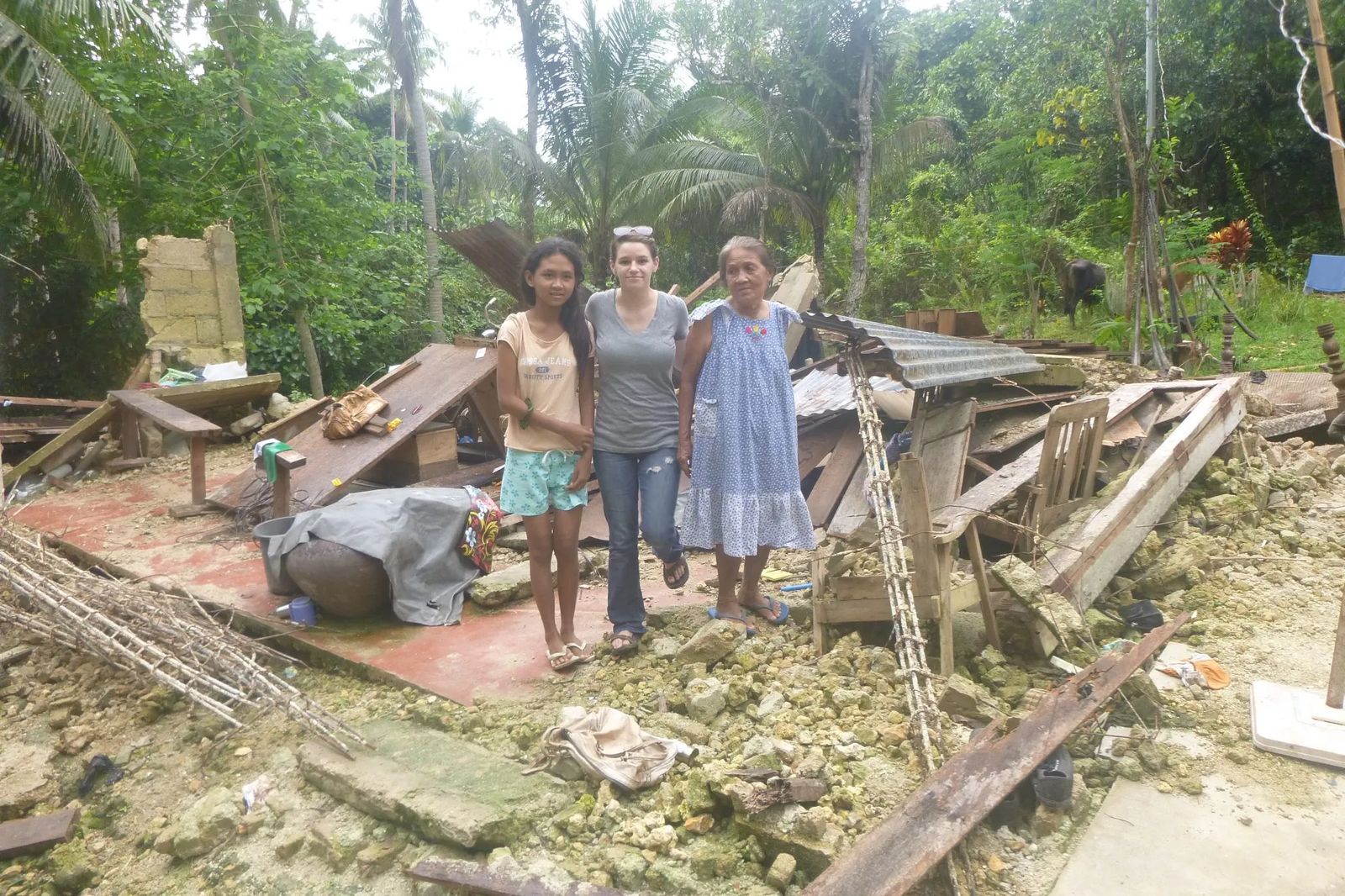 It was more than just the job that called her. It was knowing that she was making a connection with a child or adult who had already been abandoned by their society. In the Philippines, Scotti says the deaf are considered, "ignorant , thoughtless and dumb." Being deaf, Scotti says, "It's an insult. They are neglected. They aren't even considered a person." Many are physically abused and almost always emotionally abused.
"The big portion of what keeps me going is the kids," Scotti says with passion. "I can look at them and see more than just a beautiful brown face. I see a child who can really contribute to society."
Since many of the deaf are hidden away without real connections to their community, it's not uncommon for IDEA workers to leave the city limits and head high into the hills around Bohol in search of these children and adults. Workers go out of their way to try to bring them to one of IDEA's seven residential schools for the deaf. It's not just the way these students are treated that is shocking. Many come from unimaginable living conditions.
"To go into someone's home and see that they don't have clean water. They bathe in the ocean. The only water they drink is rain water and it's not clean. They cook with dirty water. They all live, 12 of them, in one room. It's grandparents, uncles, aunts, siblings. It's everyone, right there. They are sharing maybe two cups of rice each day," Scotti shares.
She makes it clear the reason for her visits. She finds herself saying all too often, "These are human beings who have the same potential as you."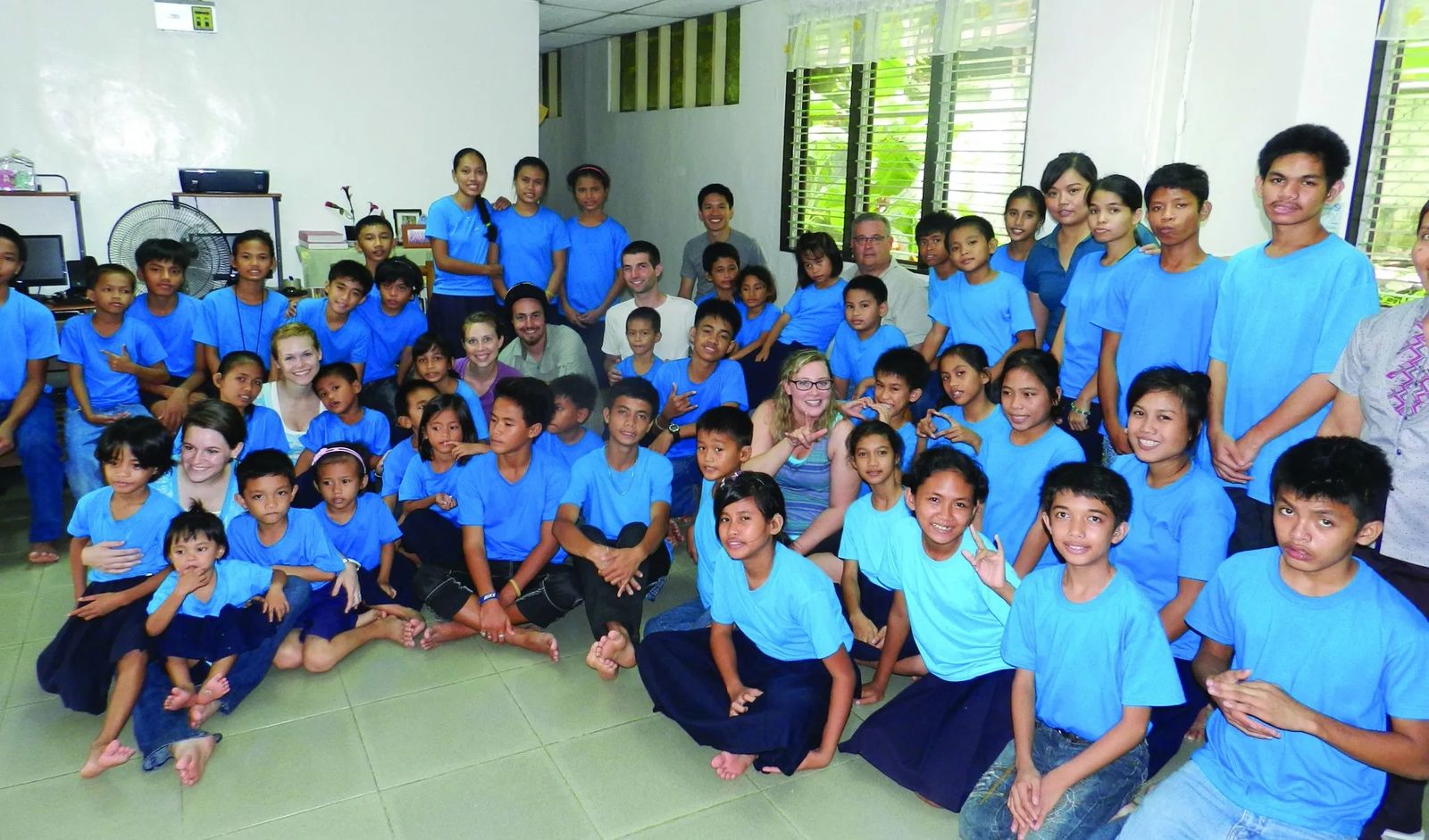 About six months into her interpreting experience, Scotti moved to the front of the classroom teaching 7th, 8th and 9th grade students. The values class covers everything from budgeting to how to live financially in a third world country. The goal is to get these students involved in income generating projects to make sure each student has the power to successfully contribute to their community. Add in sign language classes and, in time, a person who once felt that he was worthless starts to feel worthy. Scotti says with pride, "It is just incredibly beautiful to see that light come on."
In the Philippines, students are taught by education level, not by age. Scotti's oldest student is a 41-year-old seventh grader. "It's not that they learn at a slower rate," she says, "it's because of the age they were when they were found." Looking at this student that was more than twice her age, "I thought, 'How sad, to be 41 and just be figuring out life.' But she sees that now she has a hope and a future – a foundation to build her life upon."
Then, there are students like 21-year-old Ronaldo. When he first arrived on campus, he didn't talk. He didn't have friends and was incredibly isolated. "That has a lot to do with the emotional abuse he experienced," Scotti shares. But in time and with the patience of his teacher, "He started feeling comfortable enough to open up. In the time that I have been teaching, which is only since last June, he has three new friends. He has come out of his shell and come alive.  It has been an incredible experience."
Dennis Drake, Scotti's boss, knows that each and every day Scotti is in the classroom, she's changing lives. He will gladly tell you, "Scotti is definitely a young woman who is going to change the world and make it a better place to live."
Since Scotti's return to the Philippines, she admits that it's been a struggle to get past the destruction and heartache. "Almost everyone you encounter was affected either directly or indirectly, which leaves your spirit with an overwhelming feeling." As she works to bring normalcy to her students' daily lives, IDEA is working to rebuild classrooms and dorms, turning some into refugee centers. The organization is putting their teachers through trauma counseling to better take care of others. They are still trying to track down all of their students' families. Former students skilled in the construction trades are fabricating emergency homes since more than 12,000 families on Bohol lost their homes and half of them have no means to rebuild.
"There is just destruction on every corner. No one is without hurt or a feeling of hopelessness or sorrow, Scotti says with tears in her eyes. While the devastation has tested her faith, she prays that God will show her how to help those who are in front of her each day. She adds, "And let me do the best that I can."
While it will be decades before some areas are fully restored Scotti says her work here has purpose. Instead of reconstructing buildings, she feels focused instead on rebuilding hearts and minds. "I do feel like I have made a tiny dent in these people's lives. But, I don't think that my dent can even compare to the change of heart that they have given me. I am and will be forever changed."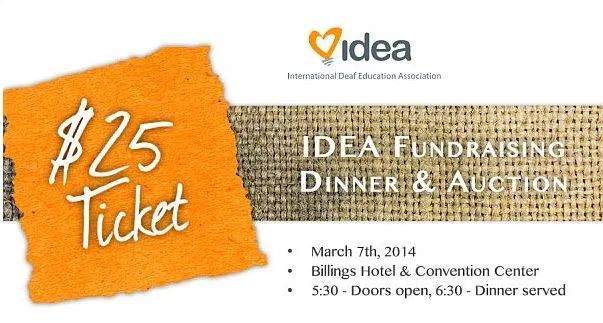 HELP IDEA REBUILD
Recovery efforts continue after back to back calamities
With the strain of trying to lend emergency aid, IDEA is hosting a fundraising dinner and auction on March 7th at the Billings Hotel and Convention Center. Doors open at 5:30 and dinner will be served at 6:30 PM. Tickets are $25 per person. Every penny of disaster relief will go immediately to the people in need for food, emergency housing and relief packages. For more information or to purchase a ticket, you can contact Dr. Gene Bukowski at 406-656-2003.