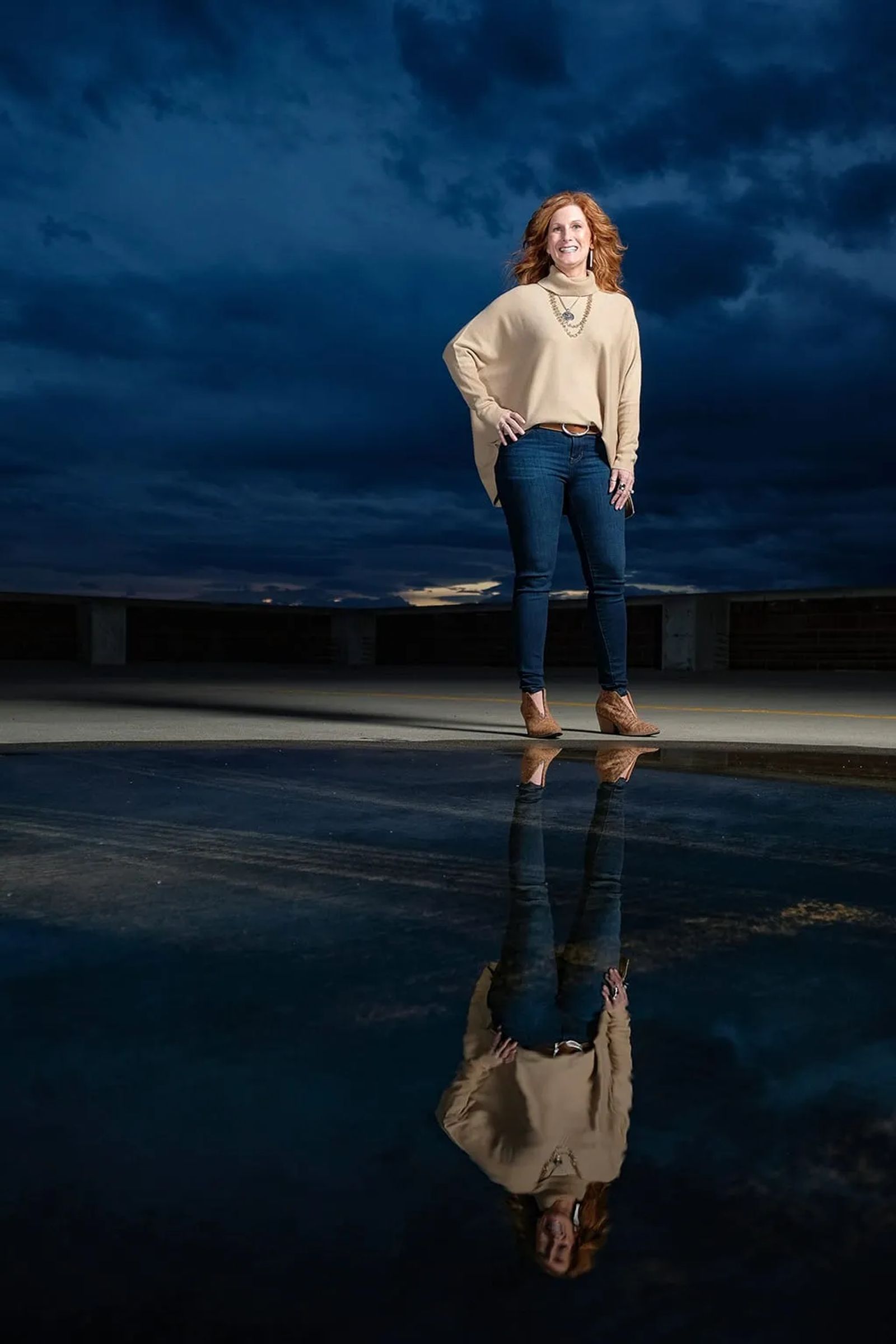 Cover Story: Leading with Heart
Julie Seedhouse's can-do spirit

Pop open the Google calendar on Julie Seedhouse's phone and you'll find a down-to-the-minute, color-coded, play-by-play look at her life. There's the non-profit work, the social events, the Billings Chamber of Commerce board meetings, committee meetings for the Billings Association of Realtors, networking meet-ups, speaking engagements and her cherished family time.
Many people would find it exhausting even to imagine such a schedule. But Julie says she is energized by people and causes, and she wouldn't have it any other way.
"I think I have a crippling case of FOMO (fear of missing out)," she says. "I am so afraid of missing out on something that is great and that I should have been a part of. Hence, go big or go home, I guess!"
Julie Seedhouse has been "going big" for as long as those around her can remember.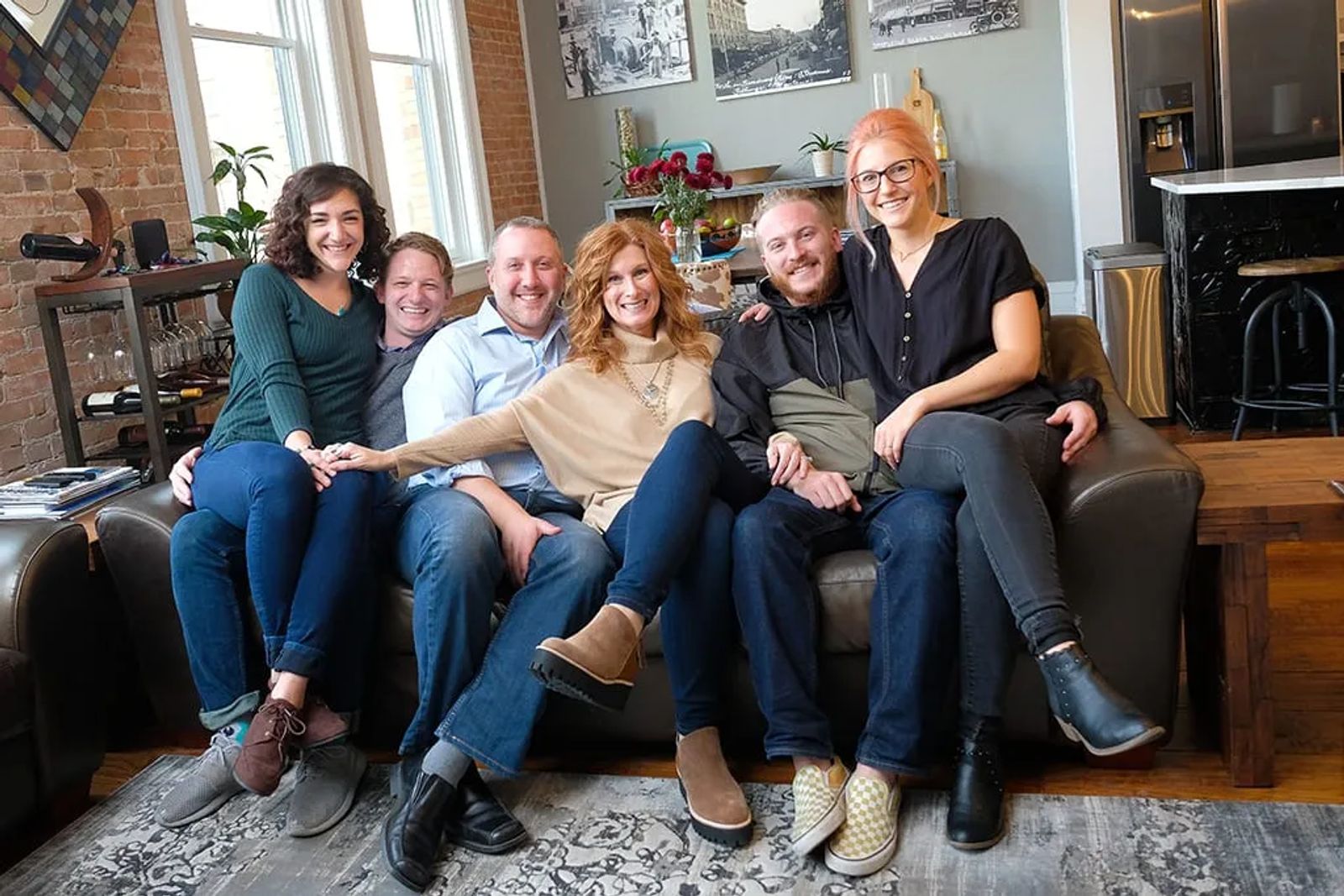 THE EARLY YEARS
"In high school, I just wanted to be in every club," Julie says. "I wanted to be in student council and if I am in student council, I should probably be president. I wanted to have a hand in how to make it a better place."
When her family moved from Aberdeen, South Dakota to Billings when she was a junior in high school, Julie learned an important lesson. Here she was, a 16-year-old girl moving from a small-town high school with a few hundred kids to Billings West High, where she'd be one of a couple thousand. Julie says her dad had three words for her, "Make it work."
"It was such a good life skill to learn," Julie says. "Regardless of the situation, I just need to make the best of it."
She found her way just fine and ended up learning from the best how to follow her passion of helping others.
"My mom was an elementary teacher and I remember her taking our old clothes and old shoes and using them to help her students. She was just an incredible role model to have. She retired several years ago and I still run into people who say, 'Oh, my gosh. Your mom was the best teacher ever.' She made an incredible impact."
So, when aptitude test after aptitude test pointed Julie toward a career in either teaching or social work, she followed in the footsteps of her mother and grandmother, pursuing a degree in education.
"Weirdly and randomly, I happened to get a perfect score on the English part of the ACT. So, I thought, well, it makes sense that I would be an English teacher because clearly, that's what I know," Julie says.
She'd spend 16 years at the head of the class, starting at Butte High. "I am so much tougher than I look," she says with a laugh.
MAKING A MARK IN EDUCATION
"I loved, loved, loved the kids," Julie says. "I started when I was 23 so I was only a handful of years older than those kids. I remember looking out at this classroom of 20 kids and they all come from such diverse backgrounds. There's abuse and, oh, here's an eating disorder and here's a junior who is pregnant and I'm all of 23. I thought, I am in no position to help them.
"Ultimately, it didn't matter what I knew, it just mattered that I made them feel special and important and cared about. They just needed that other person to say, 'You're pretty awesome.'"
It didn't take her long to grab onto a leadership role in the educational realm. As a two-time co-chair of the annual Montana Education Association and the Montana Federation of Teachers Conference, it was her job to help plan what she calls "great opportunities for teachers to be better at their jobs." She facilitated leadership workshops all over the state, and later she headed up workshops on sexual harassment and intimidation for Boys State, a summer leadership program for high school juniors. Back then, she says, "it wasn't as talked about as it is now. That was particularly challenging."
In Julie's mind, every little project and every experience was just one more brick in the road, leading her down a new path of opportunities.
It's how she landed on the Butte-Silverbow County Planning Board.
"A friend of mine happened to be on the planning board. He said, 'We've got a seat on this planning board, we've never had an educator. We go drink martinis after every meeting, you should try it. I said, 'OK, let's do that!' I learned so much about an area that I had no idea about — subdivisions, city planning, all of that," she says. "It opened my eyes to the thought that maybe education isn't the end for me."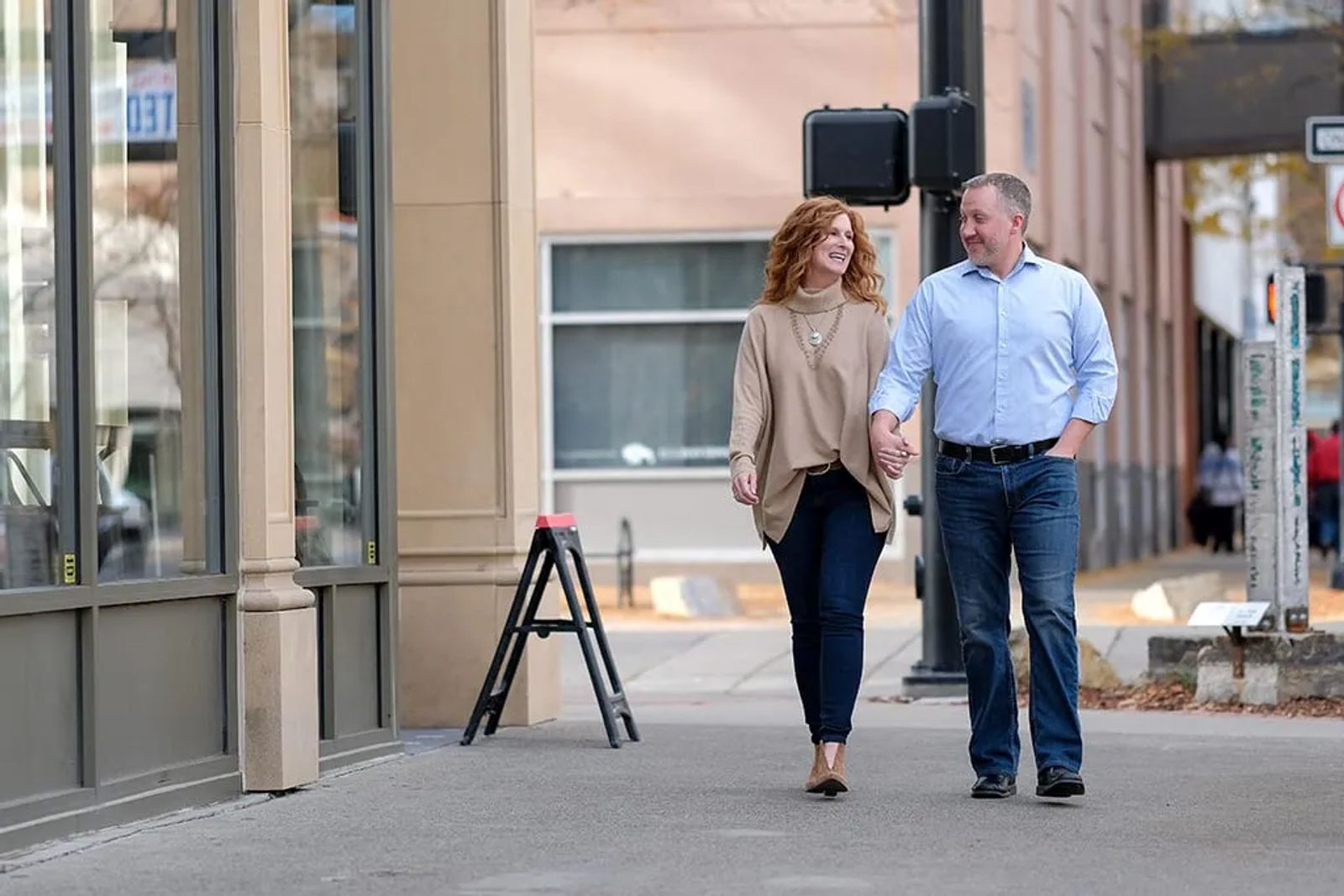 MEETING THE LOVE OF HER LIFE
In fact, education would spark a new beginning. She enrolled at Montana Tech to earn a master's degree in technical communications. It was on campus she met the love of her life, Shaun Seedhouse.
"I was getting a degree up at Tech and she was getting one of her two masters there," Shaun says. "Through mutual friends, we got acquainted. For me, it was love at first sight. I had to do a little convincing that I was the one for her, I think. You can chalk that up to hard work and perseverance!"
Together, the two became the yin to the other's yang. Shaun is a self-described introvert. Julie is clearly not. After 16 years of marriage, the two are still madly in love.
"My husband is one of the most even, thoughtful and smart people I have ever met," Julie says. "When I am bouncing off the walls, he provides that calm in the storm, and thank goodness!"
In 2002, the two made the move to Billings. Shaun started work as a financial planner. Julie taught English at Skyview High for a few years before moving on to Will James Middle School.
"When we moved back to Billings, she just hit the ground running," Shaun says. "It was just reconnecting and finding ways that she could do good things."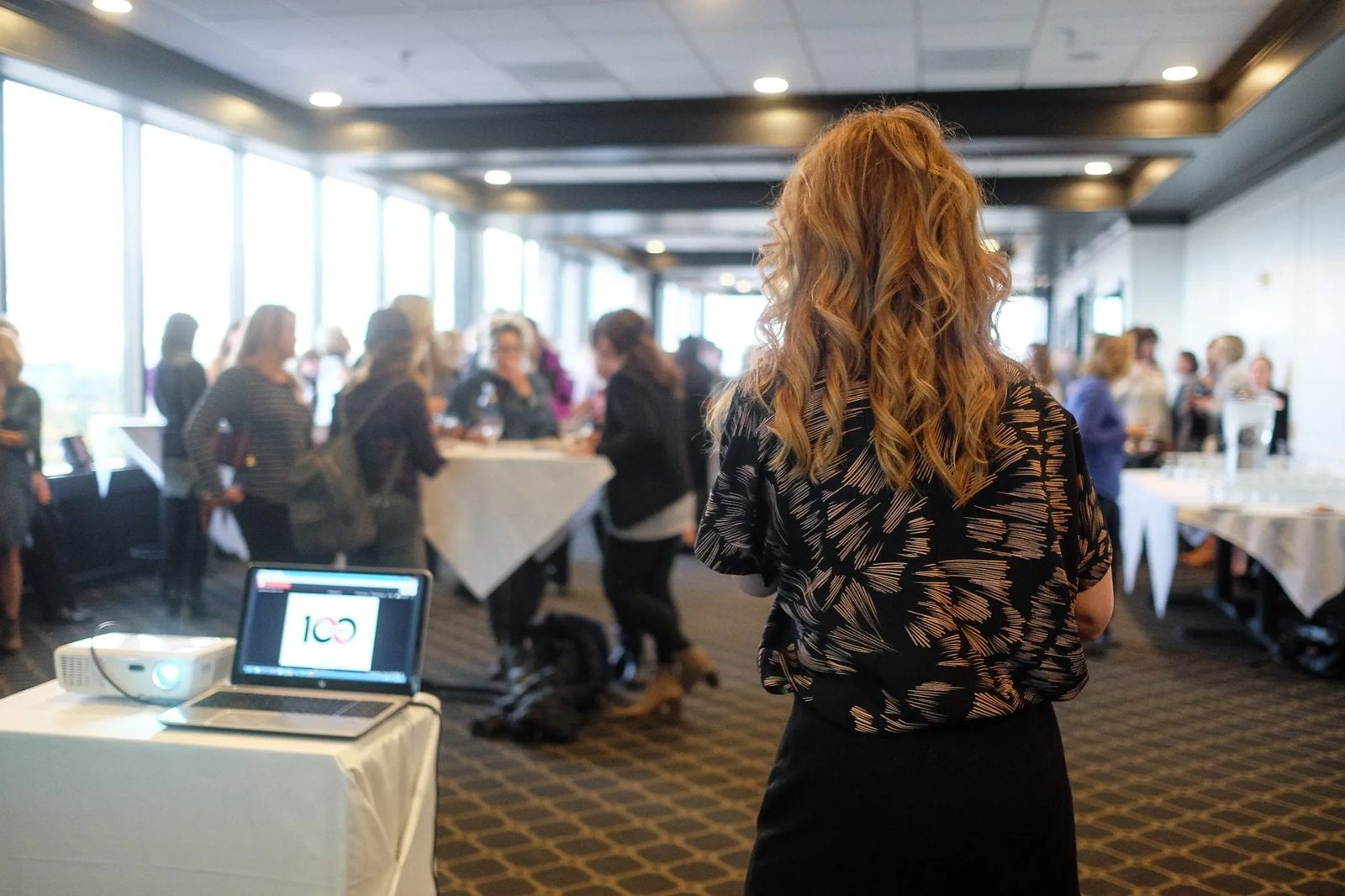 THE GOOD THINGS
"I got involved with Venture Theater (now NOVA Center for the Performing Arts) at the time when they were in the garage on Central Avenue and I helped them make the transition to Montana Avenue," Julie says. It was the first time she really dove into the nonprofit world. "So, I learned about boards and what that kind of fundraising looks like. Every little step opened up something new."
She also got involved with her alma mater and joined the Montana State University Billings Alumni Association Advisory Board, which led — within a few short years — to a brand-new career.
When a full-time position was created at the university to start a full-scale alumni program, Julie considered it her dream job, went for it and landed the position.
"Julie brought a tremendous amount of energy, excitement and engagement to the alumni program," says then-MSU Billings Chancellor Ron Sexton.
She organized alumni events, both large and small, and was able to get active alumni groups started, not only in Montana but in Washington, Arizona, Wyoming and California. Sexton says Julie also opened doors for new businesses, supported young professionals as they started new careers, and never stopped being an active supporter of education.
"Julie Seedhouse is one of those very rare individuals who is blessed with many talents, interests and skills but, who also, regardless of her professional and family commitments, strives to make our community a better place," Sexton says.
Even with so much on her plate, a friend asked her to consider a board position with the YWCA. It took her no time at all to say yes, and before long she was infusing the nonprofit with her trademark energy.
"The YWCA is a huge deal to me," Julie says. "Domestic violence is a much bigger dirty secret than I think anyone really wants to talk about."
"It made me more compassionate," Julie says of her six years on the board. "It made me stronger."
And her work, many say, had a lasting impact. "I was a part of evolving the Salute (the YWCA's main fundraising event) into a Friday night gala and turning it into something much bigger and involving men in the program," she says.
She was a catalyst for the Stand for Women campaign in 2015 that put noteworthy men front and center standing up against domestic violence.
"We did get some push back because some feel like the YWCA is a women's organization and it needs to be directed by women," Julie says. "I get that, but my push for change was that it can't just be women helping women when we are talking about domestic violence. It needs to be a community effort."
She's proud of the shift in mindset, especially when she learned that in the past year the YWCA elected its first male board members.
A THIRD CAREER
And then, at 48, Julie made a dramatic career move, from higher education to real estate. She credits the tireless encouragement of her friend Mark Dawson.
As Julie says, "He kept telling me, 'You connect so well with people and that's what the business is all about.'"  She laughs when she says, "Oh, hell yeah, I can try a new career, and then again, and then maybe one more time. For the good and the bad, that has formed my life."
Working in the real estate scene has given Julie a little flexibility, some of which she has devoted to serving Billings Chamber of Commerce Board, helping to guide the Chamber's policies and legislative work.
"That's just right in my wheelhouse," Julie says. "I have always been on the fringe in politics. I don't want to run for office myself, but I love that work. I think it is so important and I think it is important to have voices that are diplomatic."
"She's always the first one to say, 'Yes, I will help,'" says Kris Carpenter, who serves on the Chamber board with Julie and owns a handful of businesses in Billings.
Through the Chamber, Julie has been an outspoken advocate for downtown development and the One Big Sky District. She's even put up her own money to invest in the study needed for the project to move forward.
"When people move into Billings and I am their Realtor, giving them a tour around town, they want to know how the city invests in itself," she says. "Are you building schools? Are you building trails and parks? It's all about that quality of life and One Big Sky District will add so much to that."
INSPIRING ACTION
Kris Carpenter says it's that fire in Julie that pushes the Chamber to think a little outside the box.
"She's not afraid to ask tough questions," Kris says. "It's that red-headed fire in her. It just exudes from her. It's part of what makes her fabulous!" Kris adds, "She inspires action. A lot of people inspire passion and then nothing comes of it but she inspires action."
Jeremy Vannatta, a personal friend and former owner of Yellowstone Valley Woman, couldn't agree more. He and Julie became friends after serving together on the MSU Billings Alumni Association Advisory Board. He vividly remembers having lunch with Julie a couple years ago when they started talking about ways to involve millennials in philanthropic efforts.
"We were talking about how this generation doesn't make as much money because it's not important to them. They want to do what they love," Julie says. "What could we do to give them a vehicle to give a little money but make a big impact which then creates a community of philanthropy?"
The answer became the philanthropic group known as 100 Strong Billings, unveiled in October 2017. Women members donate $100 a quarter and then gather to listen to pitches from charitable organizations before deciding on who should be given as much as a $10,000 grant. To date, 100 Strong Billings has doled out more than $40,000 to community projects.
"It is bar none the greatest thing I have been involved in other than raising my perfect children," Julie says with a smile.
"She is passionate as hell," Jeremy says. "She just cares about humans and she cares about leaving this place better than what she found it."
Just last October, the group celebrated its one-year anniversary. Roughly 100 women crammed into Craft Local on Montana Avenue to cast their vote on the next big charitable project.
"When I looked around the room, it blew my mind that we were able to get these people on board with this crazy idea, and it is actually working!" Julie says.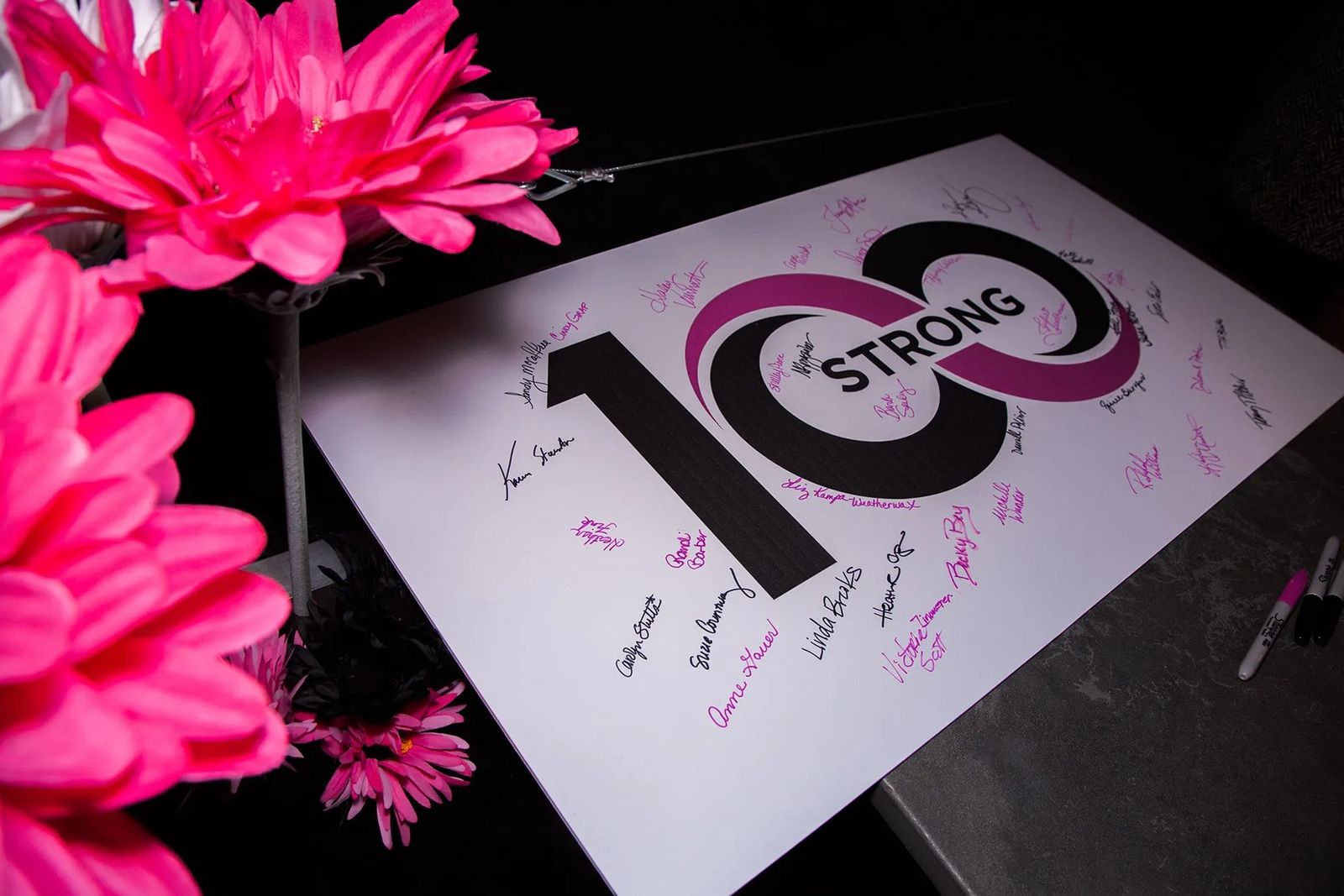 At the last meeting, one name on the membership list had special meaning for Julie. Rita Beck, a high school friend, had signed up to become a member but never made it to her first meeting.
"I talked to her the week before she died about joining 100 Strong," Julie says. "She was 52 years old. It was just horrifying. She fell down the stairs at her cabin and died from her injuries. She was one of those beautiful people. She lost both of her sons tragically, but she still was head over heels in love with her husband and head over heels in love with her family. She found a way to find beauty in the world."
Her friend's death caused Julie to reflect on her own life and the value of time. It's why, for now, she'll keep on filling in the time slots in her color-coded Google calendar, living like there's no tomorrow.
"In the big picture, I have lived an incredibly charmed, incredibly beautiful life up to year 53, which is coming in hot," she says. "Life is so short. We are here for such a short amount of time. I really believe the energy that I put out into the world and the good that I help create will live on after me, and I love that idea."