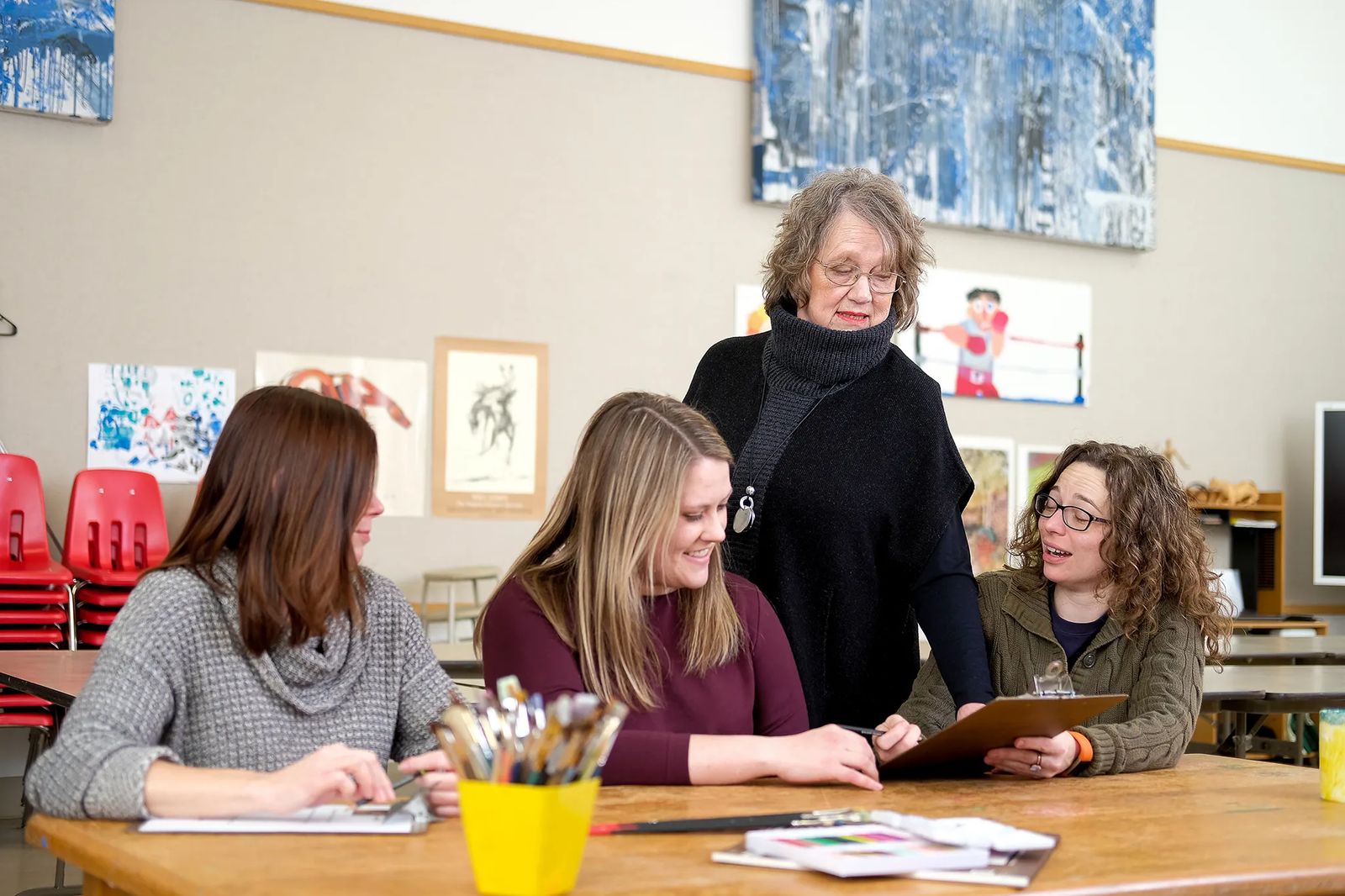 Cover Story: Sally McIntosh
Painting the city with artistic influence
If you look at the fabric that is the art community in Billings, you will see Sally McIntosh's handiwork all through it.
McIntosh is a weaver of people and possibilities, creating opportunities for folks of all ages and every walk of life to tap into their creative sides and try their hand at art, to work in the art world, to succeed as artists.
"There are people who would never have shown their art or created art without the encouragement of Sally," says Jim Baken, a longtime friend and a professor of art at Rocky Mountain College.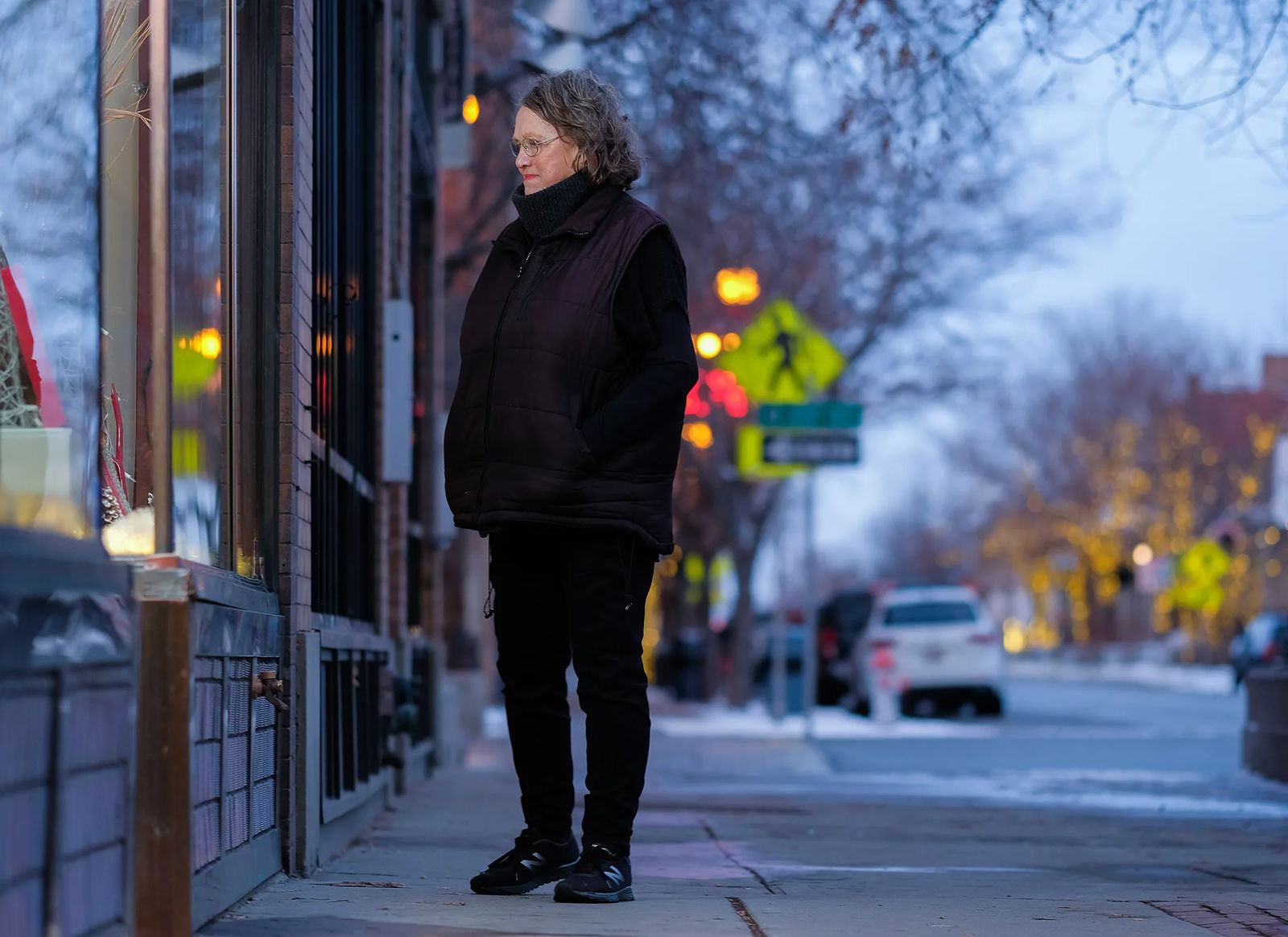 At age 73, Sally is only semi-retired, working part-time as the adult program coordinator at the Yellowstone Art Museum, which also includes bringing art classes to inmates at the Montana Women's Prison. But her imprint on the art world in Billings for the past three decades runs much deeper.
Since 1989, she has done everything from owning an art supply company and overseeing the downtown ArtWalk to running an art gallery, mentoring college students and directing an art academy for kids. And through all of it, says Mary Serbe, director of education at the YAM, McIntosh has excelled in her role of promoting the arts.
"She's humane, she's connective, she's creative and she cares," Serbe says. "And everything Sally does through art, it shows the way art makes people's lives better."
As proof of her impact, this July Sally was recognized as Educator of the Year, one of the President's Awards presented during the YAM's annual meeting.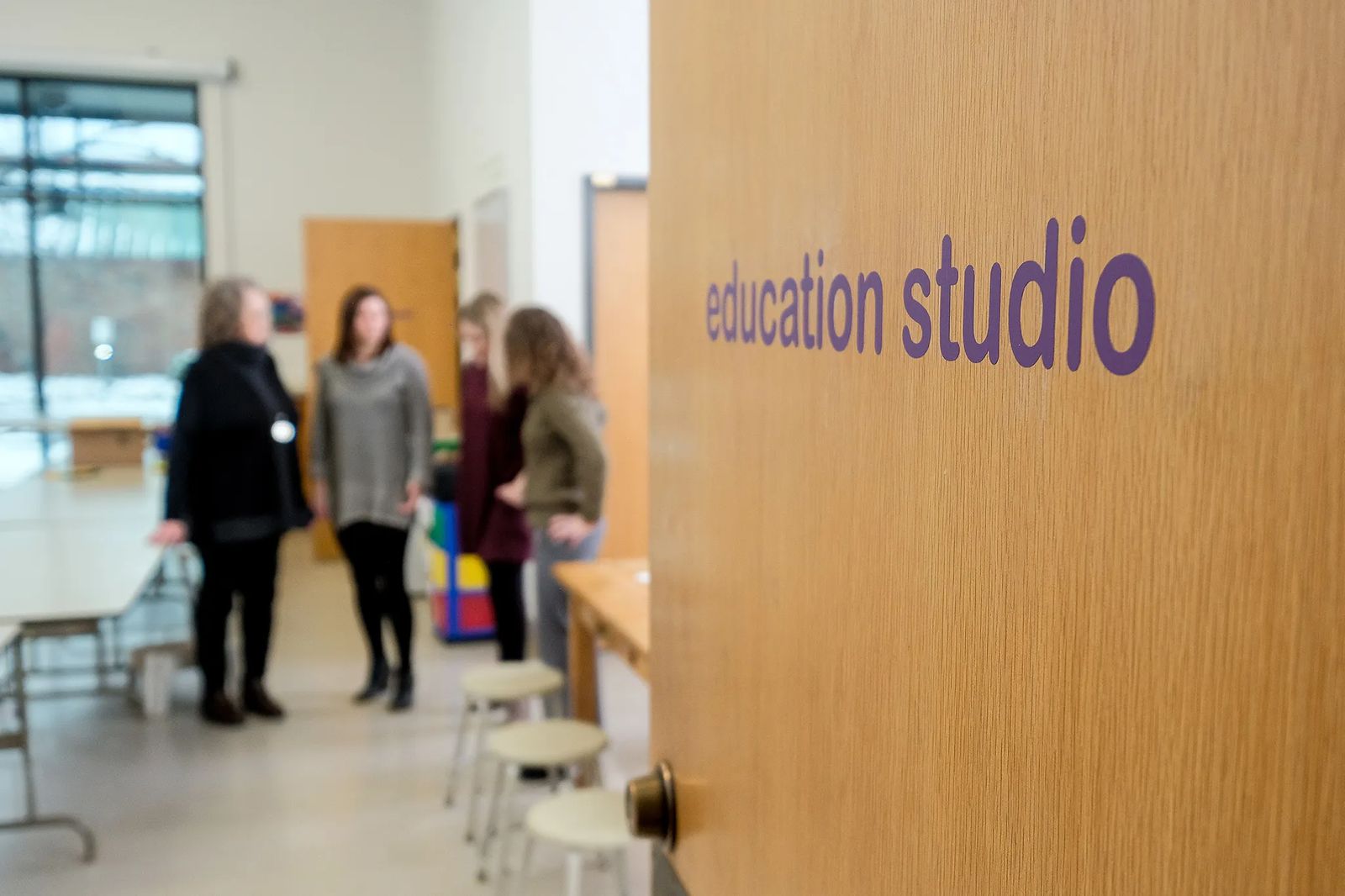 In person, Sally is welcoming. On a cold fall day, she invites this visitor into her cozy home, a fire crackling on the hearth and a pot of hot tea ready for pouring. Sitting down at her dining room table, she has a pile of notes and brochures at hand along with photos to share.
One features Sally and the other members of the art museum's education staff. The other captures the 80 young people, ages 8 to 14, who earlier this year attended the Summer Art Academy on the Rocky Mountain College campus.
"We take the picture the second day of the camp," she says, holding up the 4-by-6-inch glossy photo. "I make copies and send one home with each child on Friday, so they have a little record."
That bit of thoughtfulness is a hallmark of McIntosh's work in whatever she does. Ashley Kustka, now an art teacher in Bassette, Nebraska, worked with McIntosh as a student intern for three semesters at the Ryniker-Morrison Art Gallery on the RMC campus. Kustka remembers how McIntosh, then the director, strove to make her time there meaningful.
"Sally, the whole time I was with her, catered my experiences to me, the subject areas and artists who were doing things I was interested in, to help me succeed," Kustka says.
A Billings native and daughter of Joe and Jacqueline "Jackie" McIntosh, Sally was drawn to art at an early age, largely thanks to her mother. Jackie McIntosh would dress her children in their holiday finery and attend artists' open houses at their homes because there were few art galleries in Billings in those days.
"We would always go to LeRoy Greene's house on Virginia Lane and Harriet Josephson's on Delphinium," she says. "In that way, my mom really introduced all of us to artists and their work in their own galleries, and that was probably the beginning."
Not all her early art experiences were positive. As a third-grader at Kate Fratt Memorial Grade School in downtown Billings, McIntosh remembers one day during an art lesson comparing her drawing to the girl at the next desk.
"I remember looking at Anne Sheehy's drawing, then looking at my drawing and thinking 'I'm not very good at this,'" McIntosh says. "And I stopped drawing."
That moment stuck with McIntosh when she began mulling over art opportunities for youngsters in the Billings area.
"I think that was an important reason why, when somebody asked me to start a camp for kids, that seemed so important to me," McIntosh says.
After graduating in 1968 with a teaching degree from the University of Montana, Sally spent 10 years on both coasts and then back in Montana teaching elementary students. A combination of experiences and schooling furthered her knowledge of art.
In the summer of 1969, she was hired by Students Abroad of New York City to assist Howard Messing (a recent recipient of a master's degree in art history from the University of Milan) in guiding nine American students studying art on a trip to Western Europe. The group toured cities and museums in Italy, Germany and France.
"To see the Louvre with your own tour guide, then to continue the conversation through dinner about the artists that were there and seeing the original art," McIntosh says. "It was so different from seeing it in a book. It was a summer that changed my life."
McIntosh moved to Berkeley, California, and taught elementary art and academics at the Bentley School in Oakland in the early '70s. She learned calligraphy from artist David Lance Goines for a year and also studied art history at San Francisco State University.
The death of her father brought her back to Billings in 1972. That's when she began work as the educational curator for the Western Heritage Center.
That same year she married, and a year later her daughter, Morgan, was born. She and her husband moved to Absarokee, where they raised sheep and she taught kindergarten and remedial reading. The family moved back to Billings and then Minnesota before settling in Boston. Son Peter was born in 1983. And then in 1989, a second death brought McIntosh back to Billings.
"My brother Bill had moved home from New York and established the McIntosh Art Co. in 1976," McIntosh says, where the Toucan Art Gallery now sits.
Later, he shifted the location to the corner of Montana Avenue and Division Street and then to Grand Avenue. When Bill McIntosh died, Sally came home to take over the family business.
"It was important for me to continue to run my brother's business," she says. "He had done such a remarkable job pulling together a fine art and design retail and wholesale business. It meant a lot to the community and being able to continue that meant a lot to me."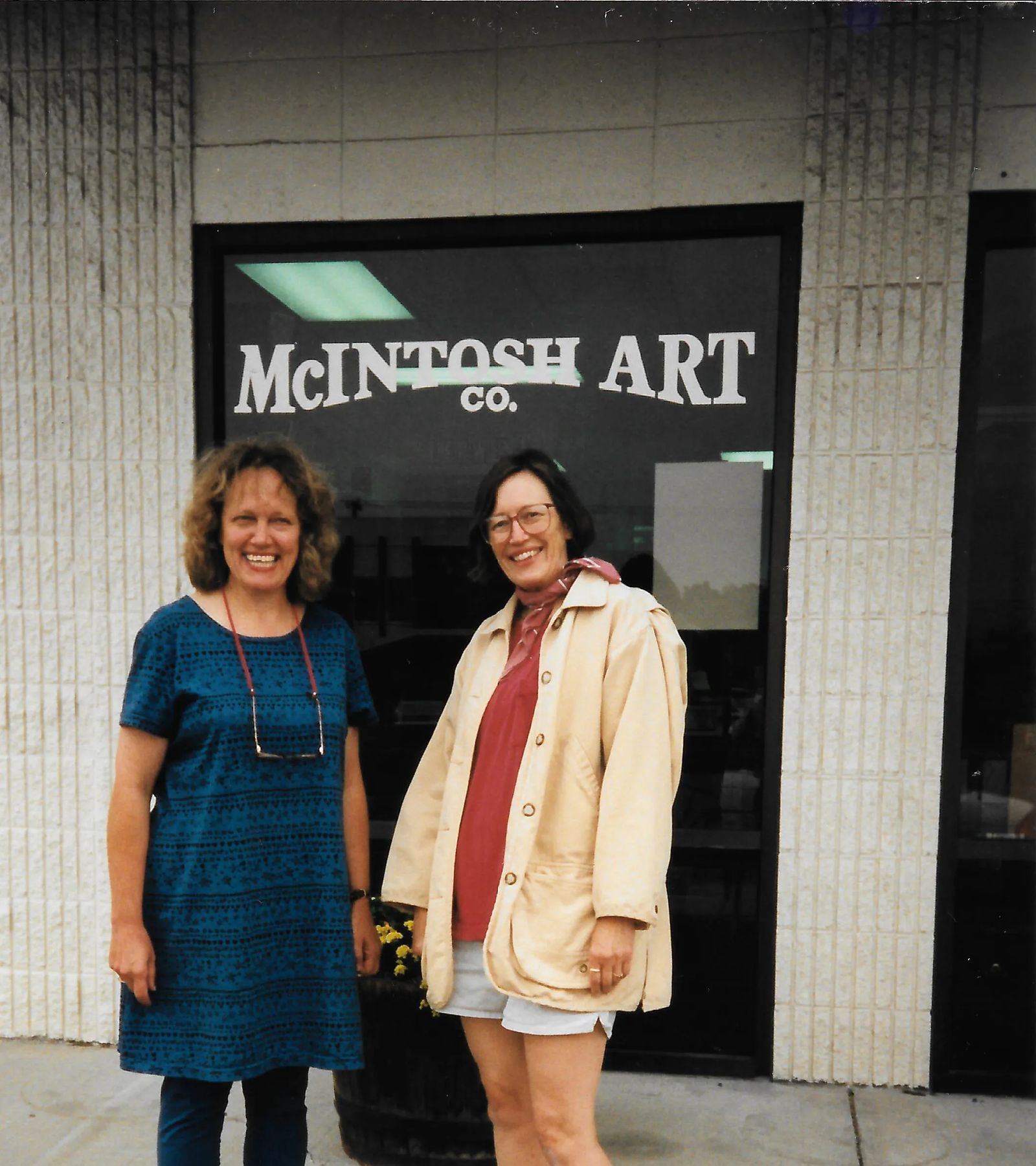 Never having run a business before, McIntosh turned to the Small Business Administration, accountants and financial advisers so she could pick up where her brother left off. After nine years, in 1998, she relocated the business back to Montana Avenue, next door to its original location.
McIntosh created a small gallery in the store where artists could display their works. She also frequently hired undergraduate fine arts students as employees, a way for them to get well-acquainted with art supplies and the arts community.
"It was an invaluable exchange of information about art every day," she says. "And I can remember every night going home, thinking 'I am so lucky to be in this place and be able to get to know these incredible artists.' It was pure joy."
The store drew customers ranging from "children to professional artists and everything in between," McIntosh says.
"And I think we were small enough, you could spend time with every person who walked in that store and answer every question they had."
One of those customers, Becky Burns, was in her 20s in the late 1990s. She had studied art in high school but had let her interest lapse.
Burns walked into the art shop, stopped at the counter and told McIntosh that she missed art, that she needed to paint.
"Sally came running around the corner like she knew me my whole life and said 'I know you do,'" Burns says. "She ran me around the store, got me my materials and she said, 'You can do this, you're going to make beautiful things, I can already tell.' She was so encouraging, and she didn't know me from Adam."
Burns went home and completed a watercolor painting that still hangs on her wall. That first contact initiated a friendship that continues today.
"The more you get to know Sally the more impressive she is," Burns says. "You can't believe how much she has going on, how much she's contributed to Billings. She has devoted her life to it."
Indeed, McIntosh was multi-tasking even when she owned the store. At the behest of John Cech, then-director of communications at Rocky Mountain College, McIntosh agreed to create a summer arts camp for kids on the college campus.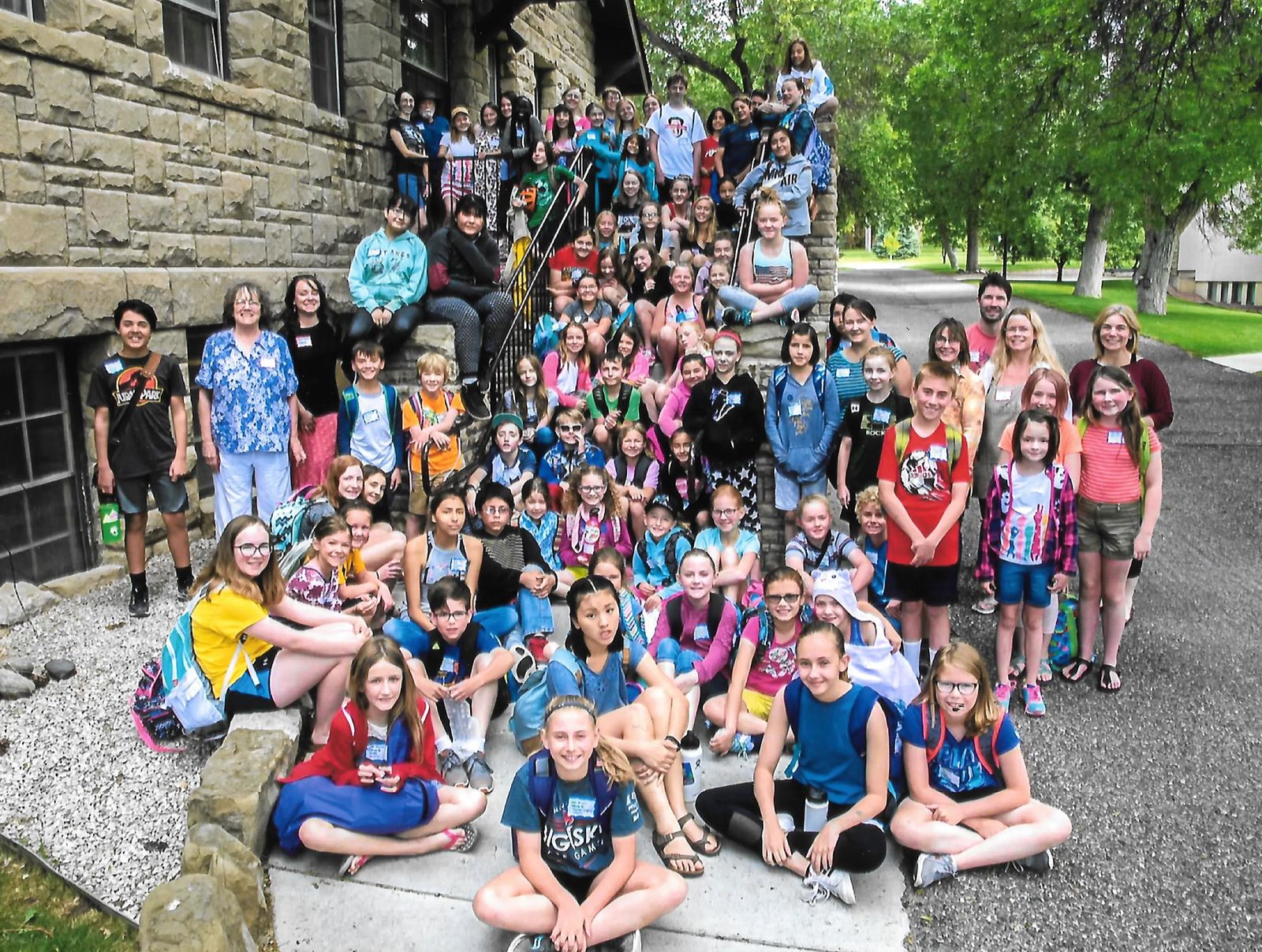 The one-week Summer Art Academy launched in 2000, bringing professional artists together with students who got to choose their own curriculum from a range of classes, including printmaking, painting, jewelry and fashion illustration and collage. Twelve teachers taught 31 classes each day.
"One of the things we did from the beginning that was critical is we kept the class size at 10," McIntosh says. "The ratio was very small and students got all kinds of interaction with their teachers."
The camp was geared toward kids who love art, "who doodled all the time or built Legos constantly," McIntosh says. It was a way for McIntosh to provide mentors to a younger generation, something she never had.
"I think what motivated the teachers and myself to do this year after year is we could see how it fed into kids' curiosity and wonder," she says, pulling out a note she received from one participant: "I can't beleave you put this camp together. From Tuelyn."
This past summer was the academy's 19th year and McIntosh's last. She transitioned the camp to the oversight of the Yellowstone Art Museum and a new director, Jordan Pehler, former YAM art educator and now a teacher at Riverside Middle School.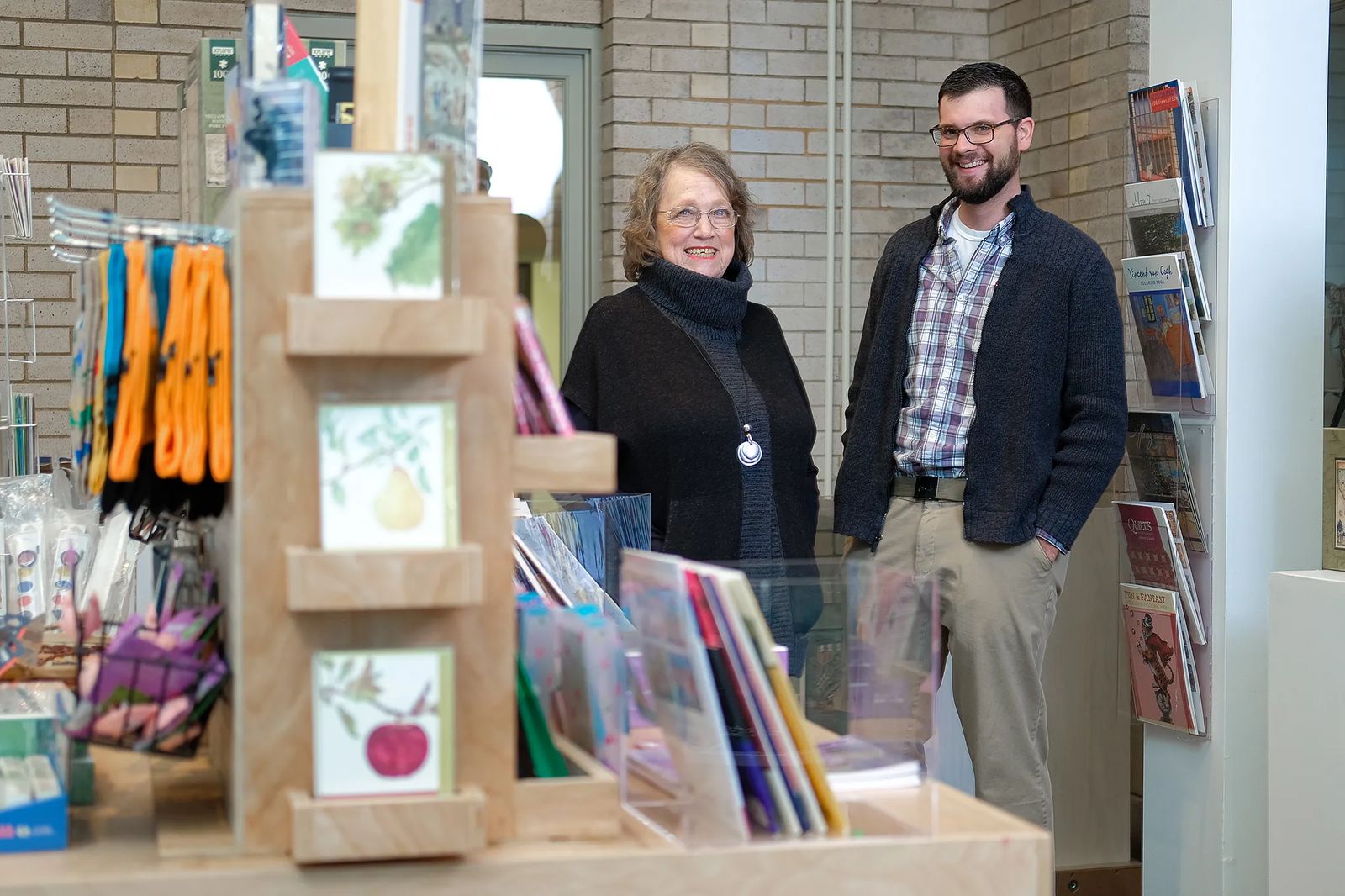 Pehler, who grew up in Billings, met McIntosh about four years ago but had heard about her for years as a "driving force behind many of the things we have here in Billings, particularly art programs."
He collaborated with McIntosh on this summer's academy, noting how meticulous she was in seeing to every detail of the camp, and the way she interacted with people.
"Those kids, they love Sally, and the instructors are the same," Pehler says. "Because she has such a fantastic reputation, none of the teachers wanted to let her down."
McIntosh closed McIntosh Art after running it for 18 years, saying it was time for a change. In 2006, one year before the store closed, she agreed to coordinate ArtWalk, a five-time-a-year downtown art gallery tour, which she did until 2014.
Starting in 2010, McIntosh worked as director of the Ryniker-Morrison Gallery on the Rocky Mountain College campus. She put together seven exhibits a year and also taught a class to gallery interns, upper-division fine arts students who would help with the exhibits and learn how to run a gallery.
"It was an honor to work with those developing artists," she says.
Normally, a student would complete one semester as an intern, but Kustka worked with McIntosh for three semesters. Kustka says Sally, gave her a true understanding of what it's like being a working artist.
"College is good at art education but not the business side of it, communicating with the artist, setting up the show, working behind the scenes," she says. "Sally gave me a true art experience, and that was the highlight of my college career."
But McIntosh didn't stop there.
"She was always willing to make connections," Kustka says. "Especially for an intern who felt very out of place, she would introduce me and take time to make sure everyone got names and faces put together."
It seems only natural that McIntosh would eventually turn her attention to adults who want to try their hand at the arts. Hired in 2016 as YAM's adult program director, McIntosh coordinates art classes and cooking classes that run from fall through spring.
"I think one of the reasons I can do that job is that I worked at McIntosh Art and developed all those relationships with artists," she says. "And I know they will do a good job and inform people about different areas of art."
Serbe says working with McIntosh "is just fantastic."
"She's just always a model of the best ways to engage with people and open people up and give them more chances to benefit from the arts," Serbe says.
One aspect of McIntosh's job is taking art classes to inmates of the Montana Women's Prison six times a year. That requires her to recruit teaching artists for the two-day sessions, develop lesson plans, purchase supplies and guide artists through the necessary background check. McIntosh joins the artist in the classroom for the two two-hour sessions, encouraging the participants to push through their fears to find their creative selves.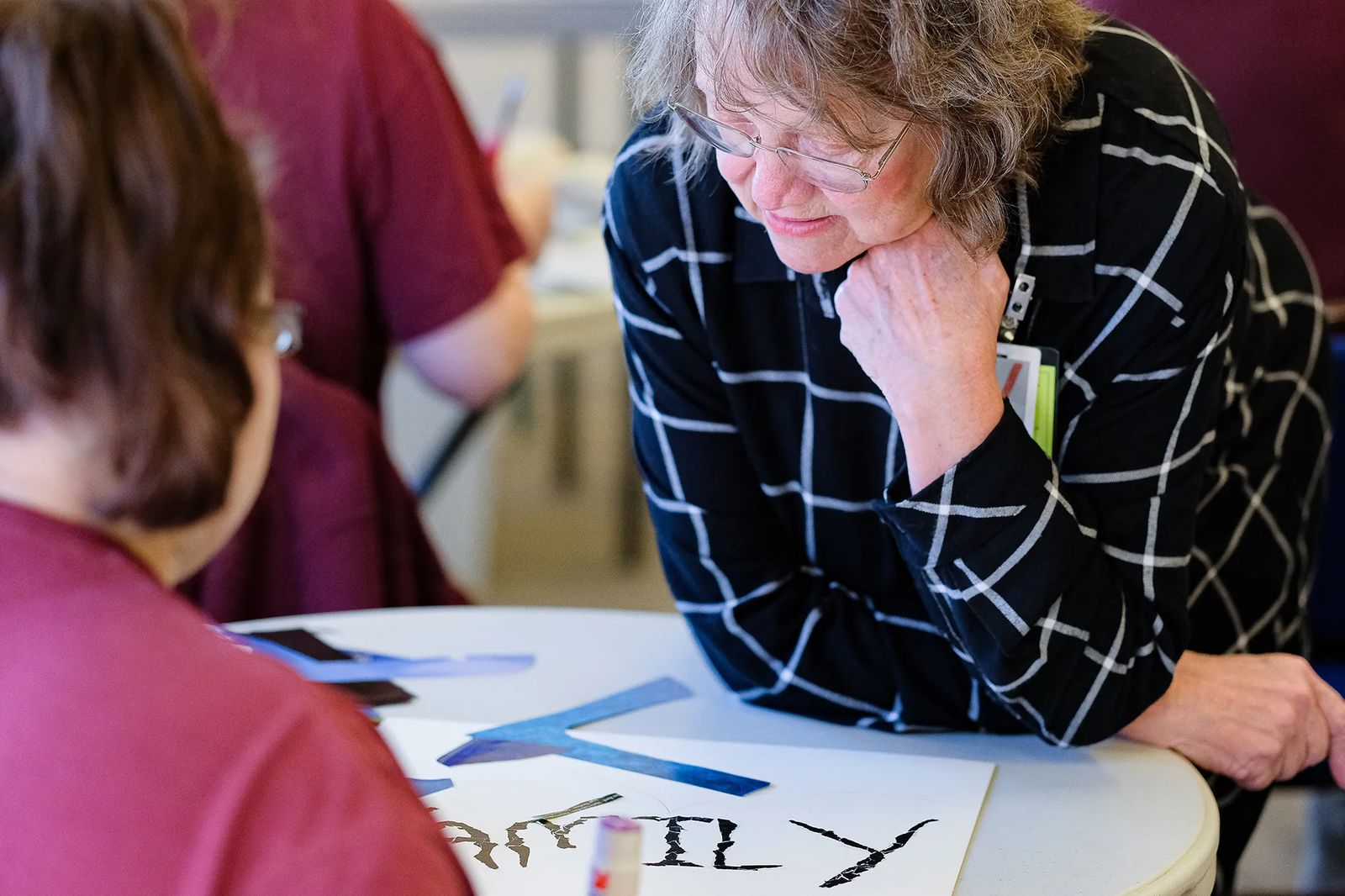 "It shows me how much art heals people," she says.
The 20 women who sign up for the classes range from experienced artists to those "who are brave enough to try art for the first time," McIntosh says. "What they come up with is extraordinary."
Annamae Siegfried-Derrick, community relations manager for the prison, says McIntosh helps build up the inmates, who can be very self-critical, to see the talents they possess.
"She treats them not like an offender or inmate but with that human side and respects their talents as an artist," Siegfried-Derrick says. "She works with them to accomplish whatever their goal or objective is for that piece."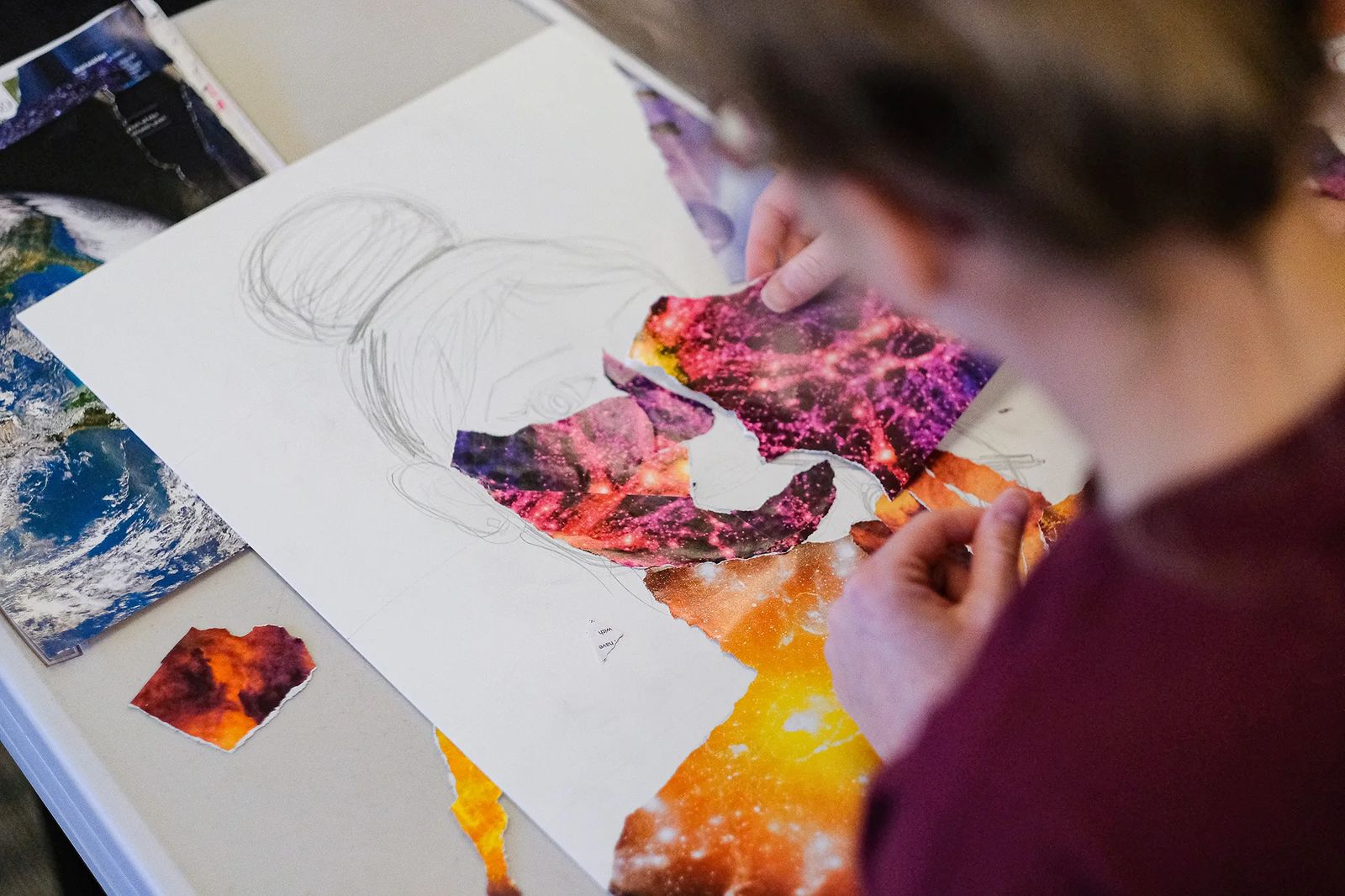 McIntosh has gone beyond the role of art class coordinator at the prison. She also serves on the Billings Re-Entry Initiative Coalition, which focuses on helping former inmates successfully reintegrate into the community.
To succeed, she says, the women need employment opportunities, housing and resources. Learning new skills while still in prison is an important piece of the puzzle.
"I can see how important it is for those women to have that art class, to be given that opportunity to be educated," Sally says. "At this point in my life, it is something very important to me."
Despite her busy schedule, Sally still manages to find time for her hobbies, genealogy, gardening, bird watching and reading. And she has a collection of art by local artists that she displays in her home.
She also remains in close touch with her daughter and son, Morgan Warthin of Mammoth, Wyoming, who works as the public affairs specialist at Yellowstone National Park, and Peter Miller, who lives and works in New York City as a research analyst at the Brennan Center for Justice, associated with the New York University School of Law.
McIntosh freely admits she's not an artist. One day she turned to Morgan to help figure out exactly what she is.
"I remember one time asking my daughter what I do," McIntosh says. "She said, 'Mom, you're an art facilitator.' And I went, 'Oh, yeah, that's right. That's good. I like that.' It would take your daughter to understand, to give you that kind of thing."