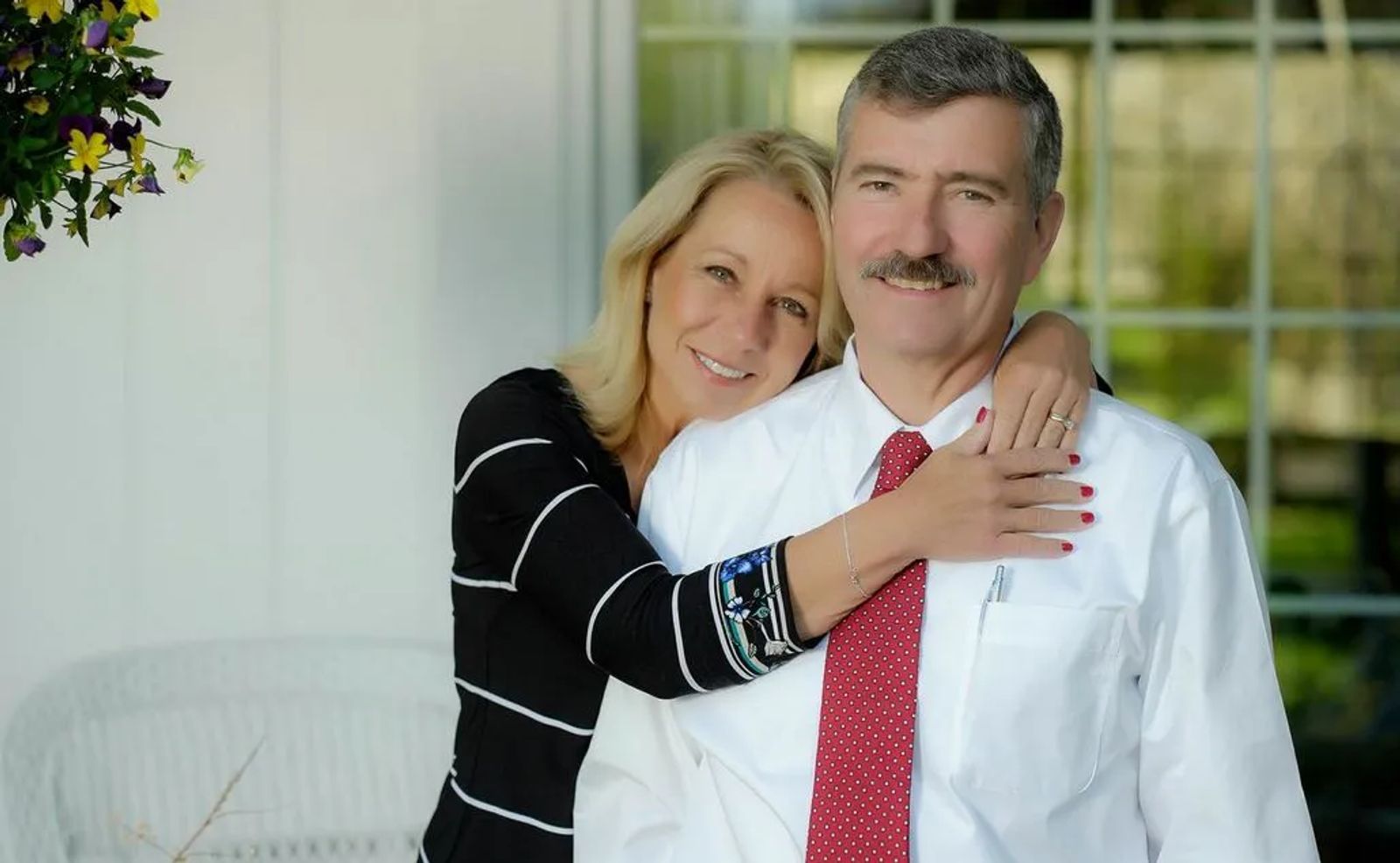 Cover Story: Who Is Billings' First Lady?
A chat with the down-to-earth, compassionate & energetic Robin Hanel
As a kid, Robin Hanel wasn't afraid to get her hands dirty. Growing up south of the small town of Big Timber (population roughly 1,600) on the Boulder River, she knew she had to roll up her sleeves to help on her family's land. She might pitch in washing some of her dad's construction company trucks. Or, she might be seen mowing the lawn or cleaning out the chicken coop. She wasn't one to sit still. From Future Homemakers of America President to drill team leader to rodeo queen runner up, Robin was pretty much always on the move.
Not much has changed in her 53 years of life.
"You get the most out of what you give," Robin says passionately. "You never know when your last day will be. Every day, you get up and you have a day before you. You need to make the most of it!"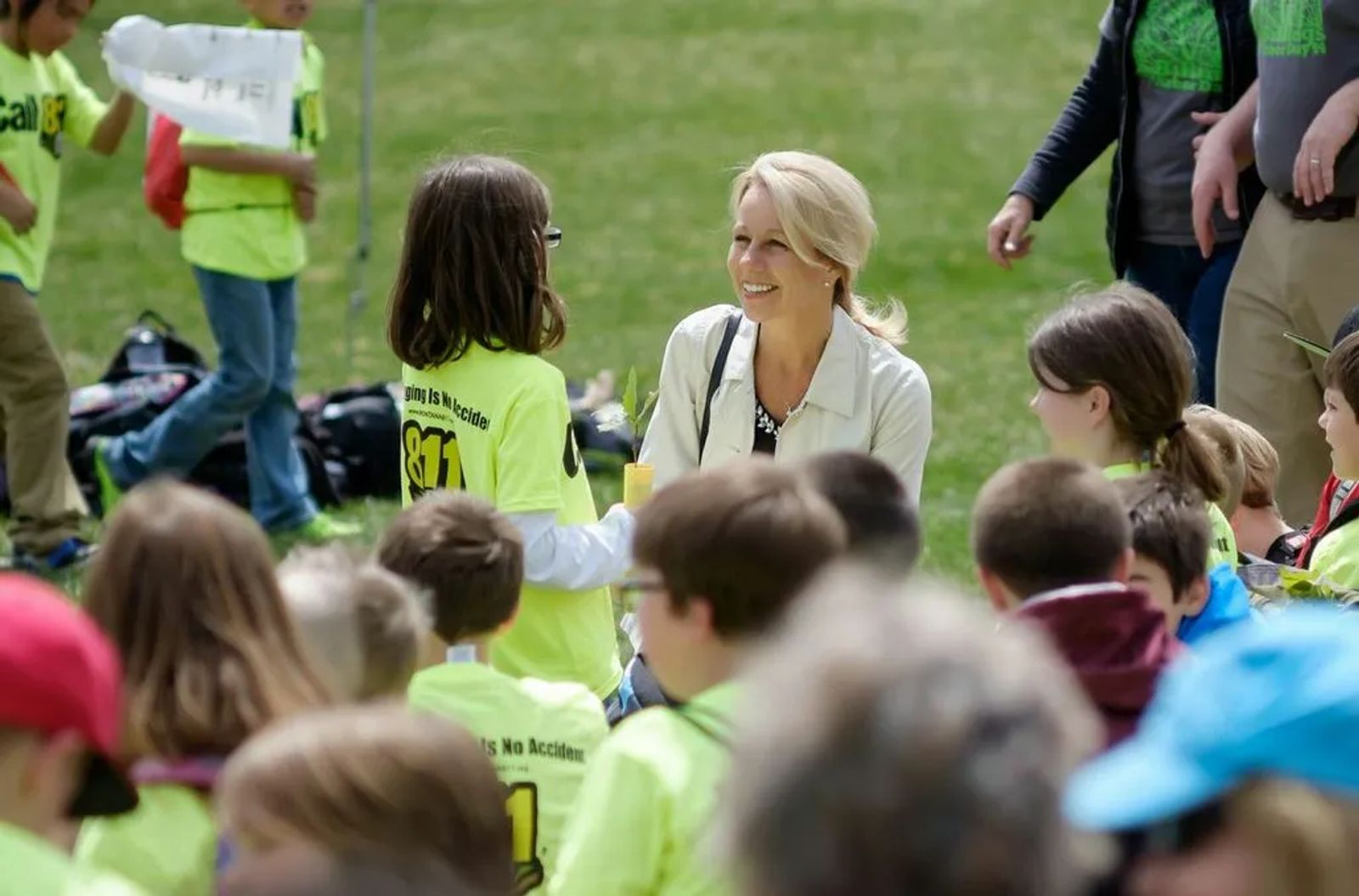 You could say Robin Hanel is making the most of it. On any given week, she has close to a dozen events on her calendar — from ribbon cuttings, to the West End Rotary meetings where she serves as President, to fundraising and black tie affairs. She's posed for hundreds of pictures standing at her husband, Mayor Tom Hanel's side. She laughs when she says, "It's amazing what a smile, lipstick and a firm handshake can do." She "wears" the title of First Lady of Billings in most everything she does.
"What I can do for my husband, that's a high priority for me. In the long run, that's beneficial. If things go smoothly there, then everything goes smoothly. Otherwise, it dominos. And, sometimes it does," she says frankly.
This year, the pair is taking on a pretty important role. You might even wonder where the two can find the time needed to pull this title off. On July 11, when the afternoon turns to dusk, then to night and fades with the morning of the next day, Tom and Robin Hanel will be scurrying around the West High School track as the Chairs of the 2014 Relay for Life in Billings.
"We're talking hundreds of hours of volunteer time," says Publicity Co-Chair Megan Kongaika. "They have to go through training, have a personal connection with cancer, serve as the chair of the sponsorship committee the year before, meet with businesses to make significant requests for sponsorships, lead up logistics, make public appearances for Relay, help emcee the event, and they stay all night long for the event, of course." Megan adds, "The fact that she and the mayor are choosing to dedicate their time and energy to this event, of all the things to choose from, is a huge deal. Nationally, it is rare for a public figure like a mayor/wife duo to chair a Relay for Life event, and they have just been awesome leaders.
When Robin Hanel said "yes" to the position three years ago, she had no idea what a firm hold cancer would come to have on her family.
"My mom had a mastectomy almost 22 years ago. Every year, I give her pink roses for each year of the the anniversary of her cancer surgery. She laughed one year and said, 'I am going to break you on pink roses.' I said, 'Mom, I would rather give you the roses now.'"
In 2013, when her mom had her annual mammogram and check-up, doctors found something that wasn't quite right. Robin says with a serious tone. "She ended up having a mastectomy on her other side that year." Meantime, as her mom healed, her dad grew increasingly bothered by a lump on his neck. He brushed it off and kept telling Robin he would take care of it after her mom went through all of her treatment. Doctors, however, intervened. The lump was cancerous and before long, Robin's father would undergo seven weeks of radiation and chemotherapy. By October, it looked like his cancer was in remission.
The family didn't have much time to breathe between medical treatments. On the heels of her mom's mastectomy, doctors came to notice a cancerous spot on the face of Robin's mother. "It turns out that it was Merkel cell. It's a fast growing cancer that doesn't really stay on your face. It can grow very fast. Doctors cut it out and it grew back. They cut it out and it grew back again." Her mom had to undergo 5 weeks of radiation to keep the cancer at bay.
As Robin's mother underwent her radiation, Robin says in February of 2014, "My dad's nerves quit on the one side of his face. What basically happened was the cancer came back and invaded his nerves." In the midst of it all, Robin had a heart to heart with her dad. "I said, 'Dad, I thank those nerves for doing that.' He said, 'How can you thank those nerves for stopping?' I said, 'Because they were crying out for attention and if you waited until mom was done, that cancer would have gone too far. To me, they saved your life.'" During an exhaustive six-hour surgery, doctors had to cut part of the bone from her father's jaw to eradicate the fast-growing cells. Robin says she told her father, "We all have had our battles and when I see you, it reminds me of how precious life is."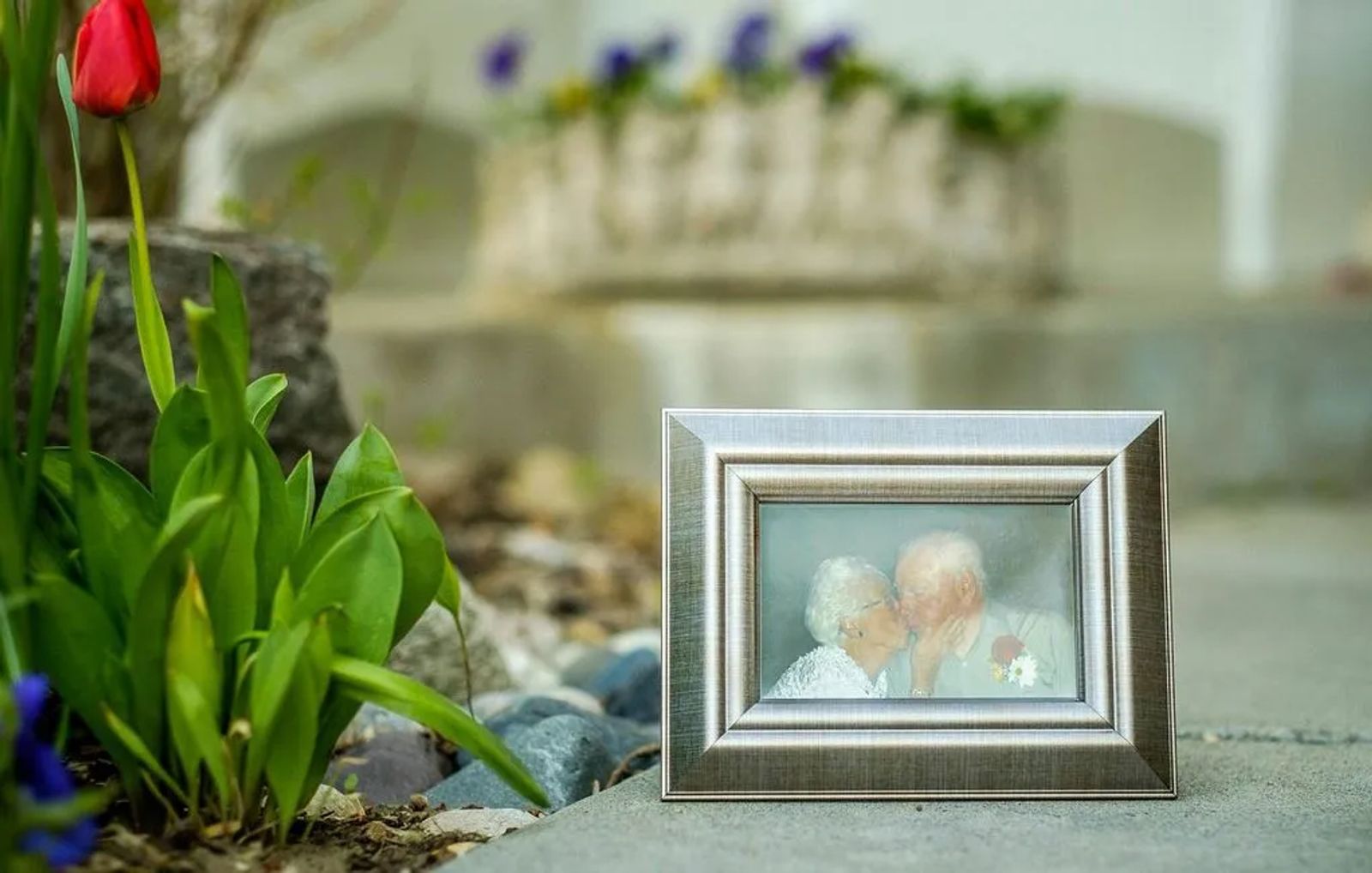 With both of her parents in the midst of cancer treatment, in February of this year Robin and Tom publicly kicked off this year's Relay for Life campaign. It made her work with Relay powerful beyond words.
"When my mom had her first mastectomy she was in the hospital for a week. The one she had last year, she was in the hospital overnight," Robin shares. "The research that has been done and the development of treatments have come so far in the last 20 years. If I volunteer my time for Relay for Life, maybe that will help somebody else out."
Robin knows walking around the track this year and seeing the glow from the luminaries set up to honor survivors and those who lost the fight will touch her heart in a dramatically different way.
"I know I am going to cry," she says with tears starting to well up. "I always buy luminaries for my Mom and now Dad as of last year. When I see my mom's over the years, I have always taken a picture of it. It is always emotional. I think this year is going to be even more so." As she reflects on past Relays, "There were 8,000 luminaries last year. That's 8,000 lives. I know someday when I see my parent's luminaries and they are not with me anymore, I will break."
After such an emotionally draining year, Robin looked at 2014 as a year to soak up all the lessons she could from those she loved. She decided that "listen" would be her focus word of the year. Instead of writing down resolutions to kick off a new year, she clings to a word instead, "A New Year's Resolution is just too heavy to carry around the whole year." So this year she says, "There is a gift to listening. There are so many things that I want to hear. I think God talks to you in whispers and if you don't slow down and listen, perhaps the message will not be heard." This year she looks forward to time she'll spend talking one on one with her parents and writing down their life experiences and sage advice.
This career woman who focuses intensely on professional goals has learned some tough and important lessons with her "words of the year." Last year, she embraced the word "joy" and vowed to let those who brought her happiness know what an impact they had in her life. Then, there was the word "portion" that turned her lifestyle on its head. She said after several years focusing solely on a grueling work schedule, her weight crept up. "I forgot about myself. More than cancer, women's heart health is affected even more. I realized I needed to do something. I wanted my daughter, before she graduated, to see her mom take control of her health and that I could be fit."
That year was 2004 and with her word "portion" close to her heart, "I lost 45 pounds. It took a whole year of discipline. I had put my career before my health. I didn't eat right. I didn't exercise." She learned, "You have to take time for yourself."
Robin took up running and hasn't stopped since. When she turned 50 a few years ago, she challenged herself to run a half marathon. She's done five since including the Rock and Roll Half Marathon in Seattle. Last year, to keep her routine strong, she challenged herself to run two miles a day. She was bound and determined to make it. On December 31 of 2013, she looked at her log and realized she needed 11 miles (to make up for some lost runs), to hit her goal. Instead of crossing the item off her list and saying, "close enough," she laced up her running shoes, grabbed her Garmin GPS to track her miles and hit the road. By herself, she says she saw things she never would have seen if she had ended up lassoing friends to join her.
"I came up around Granite Fitness and said, "What is that in front of me?" Robin was on the last leg of her run and was closing in on 12 miles. She decided to add a mile just in case. She laughs and says, "I knew if I did one mile extra credit, I would know that if somewhere during the year, I rounded wrong, I would truly have hit my goal." As she ran down Shiloh, she realized what she saw ahead was a man trudging along, pushing a walker. "I stopped and said, 'Hey, how are you doing?'" Robin says in visiting with the man she learned, "His daily walk was just a few blocks and back. His journey was so different than mine." With that chance encounter, Robin said she realized, once again, that life is far too short. "I got in my car and cried. Yeah, I met my goal but is that what this is really about? This guy is lucky to walk down the block and back. He is in the last home he is going to live in. If I hadn't gone the extra mile, I would never have met him." She's seen him several times since, making his walk down Shiloh and enjoying the fresh air.
With her giving spirit, it probably comes as no surprise that many times when Robin heads out for a run, she dons a racing bib and helps to raise money for one of the charities that is near and dear to her heart. She says she enters over a dozen runs a year and loves being in the crowd of walkers, joggers and competitive runners. She smiles and says, "The fact that I started the race, or shot off the starting gun, or participated in it, that says I care."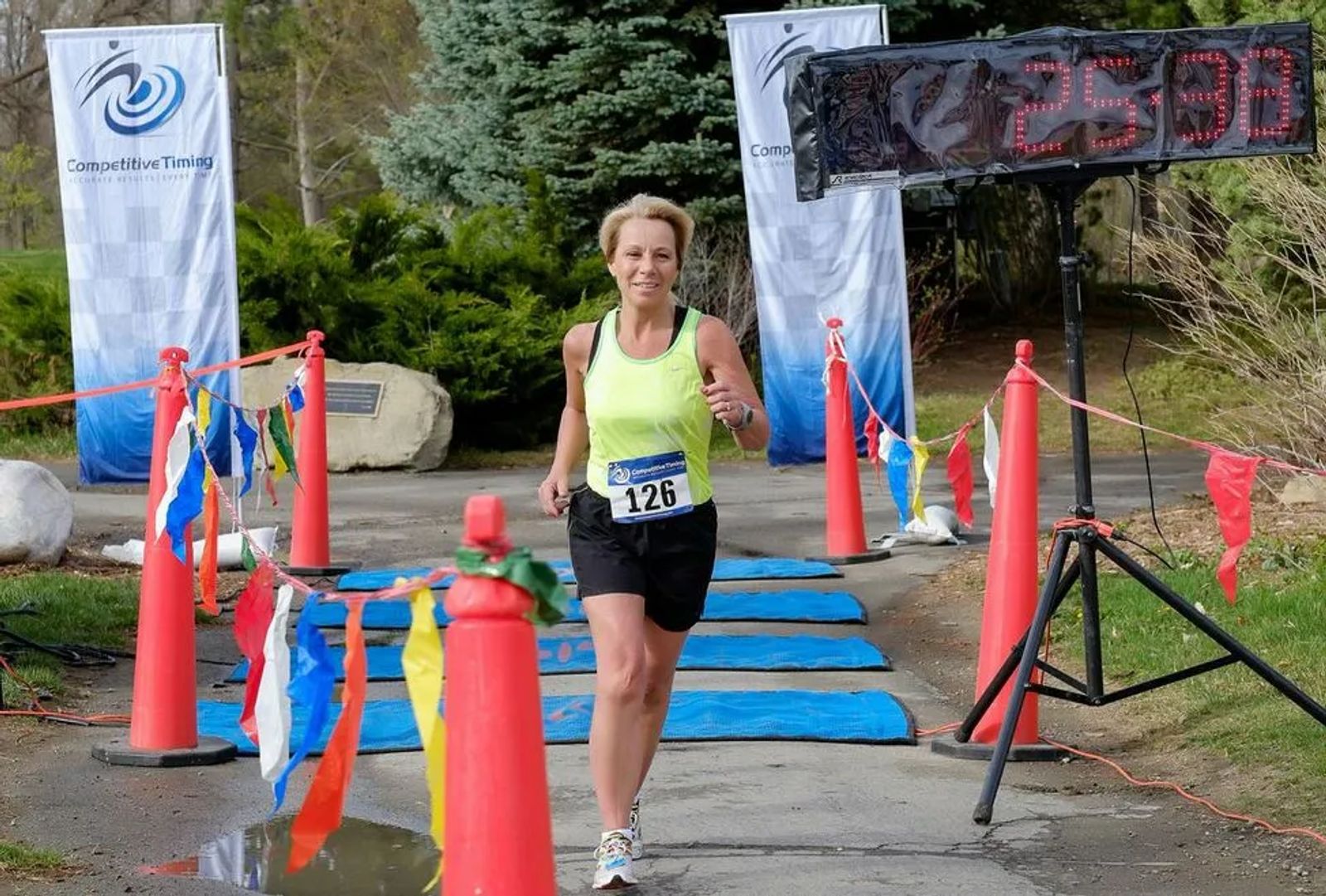 Many times, Robin's life is a race in and of itself. On one Saturday in April, she started the day with the Dash for Dimes 10K, a fundraiser for the March of Dimes. She had business to tackle that day for her job as a realtor. Then, she rushed home to get ready for a dance for her Relay for Life team of volunteers. She doesn't lie when she says that most weekends, "I get the rubber band mark out of my hair, take a quick shower, throw on the black dress and then within the hour I'm out the door." When asked where she gets the energy to fuel her busy days, she laughs and says, "Coffee!" She quickly adds, "No, I am like my husband, I get my energy from people. Doing for others gives me energy. You can be so tired and you go to an event and before long, you're back. It's like someone plugged you back in!"
She's keenly aware that her title of First Lady helps causes.
"If I can volunteer right now and use my name and I can help someone and use that to their advantage to get attention for a cause, that's part of the gift that we can give," she says. In fact, every dime that her husband makes as mayor is given away. Robin says, "We do give back what Tom makes as a mayor, salary-wise. It's about $10,000 and we give it back to the community. We just feel that if we can give joy to someone else, they will spread that joy on to someone else."
It's why she serves on the Billings Symphony Orchestra and Chorale's board. It's why she's involved in the Quality of Life Run, which has raised more than $300,000 over the last decade for our community. It's why she's helped her West End Rotary chapter raise more than $22,000 this year for community causes with their annual auction. It's why she helped promote last fall's "Yes for Kids" campaign in
support of Billings Public Schools. It's why she agreed to be co-chair for this year's Relay for Life.
"I give the position so much respect that I want to live it well. I don't take it lightly," Robin says with conviction.
So how did this petite woman with a bubbly personality land the title of Mrs. Hanel and thus, First Lady? She laughs when she thinks about her first encounter with Tom Hanel. At the time, she was the state manager for U.S. Bank's mortgage company. "When he called me, it took a couple of days of back and forth voice mails because I was traveling. I thought he wanted to refinance his house!" She chuckles and says, "I had one of those pink message forms — I still have it. It said, Tom Hanel really wants to see you."
Eventually, Robin says, she got "the message" that Tom wasn't interested in her line of work. He wanted a coffee date. "May 10th, 1995 at 2:15 was our first coffee date at Maxine's downtown." After visiting for hours, Robin said she accepted a dinner date as well. The following year, the couple took a trip back to the coffee shop that marked the site of their first date. She smiles and says, "We sat there and looked back on the things that had happened the year before. I said, 'Well, do you mind if I hang out the rest of the afternoon with you?' And he said, 'How would you like to hang out with me the rest of your life?' He opened up this ring box and proposed. I said, 'Could you say that again?'" After hearing it the second time around, Robin said "yes." They've been married now for 17 years and have a blended family with three adult children and three beautiful grandkids. "Grandma Robin" is absolutely one of her favorite titles.
While Big Timber is Robin's home town, over the years she's grown to love Montana's largest city. She says it's an exciting time for the Magic City with all of the growth and development the area is witnessing.
"For me, Billings really is just a bunch of neighborhoods. It is very much a community and it's full of people who are kind and caring." Robin has a front row seat to the best that Billings has to offer. "We have technology. We have education. We have agriculture. We have a medical corridor with some of the best in the region. We are a shopping destination. We have Scheels and Fed Ex coming in bringing several hundred jobs. Billings is just in the right season and we are so blessed to be the leaders in the community right now."
She loves watching her city and her husband shine. She laughs when she says, "He just loves seeing little kids whispering, 'That's the mayor! That's the mayor!'" And, she adds, "It isn't once or twice a day that Tom pulls out a city pin and says to a child, 'I want you to have that.'"
As she thinks about the years her husband has served, she knows the sands of time continue to flow and her time as First Lady is short. "I want to soak it all up and enjoy it. It's only going to be here for three more years and then it's done. Will he run for something else? I hope he does. He gets encouragement, but he may not." Robin says when her husband is asked about his future political aspirations, he'll just say, "I am trying to do the job that I do now and do the best I can. I can't look that far forward or I will stumble where I am." She'll be the first to tell you, she's his biggest cheerleader and loves his leadership skills and integrity.
But, she admits, at the end of the day, her title of "Mrs." is one she promised to wear forever. "I am just happy being first lady of whatever he decides to be," Robin says. "I am truly happy with that."