Creating Curb Appeal
6 Ways to add a little exterior 'Wow Factor'
Does your home send a positive, inviting vibe to friends and family when they stop by? Does the exterior reflect your personality? When people drive down your street or walk past your house, do they do a double-take? Then, surely, the yard looks well-groomed, the walkway is peppered with blooming shrubs and flowers, and the front door appears so inviting that they can't help but want to step inside.
It all comes down to curb appeal. If you're wondering how to make your home more approachable and how to express yourself with nature's beauty, feel at ease knowing you can roll out the welcome mat in tip-top fashion using these tips from local experts.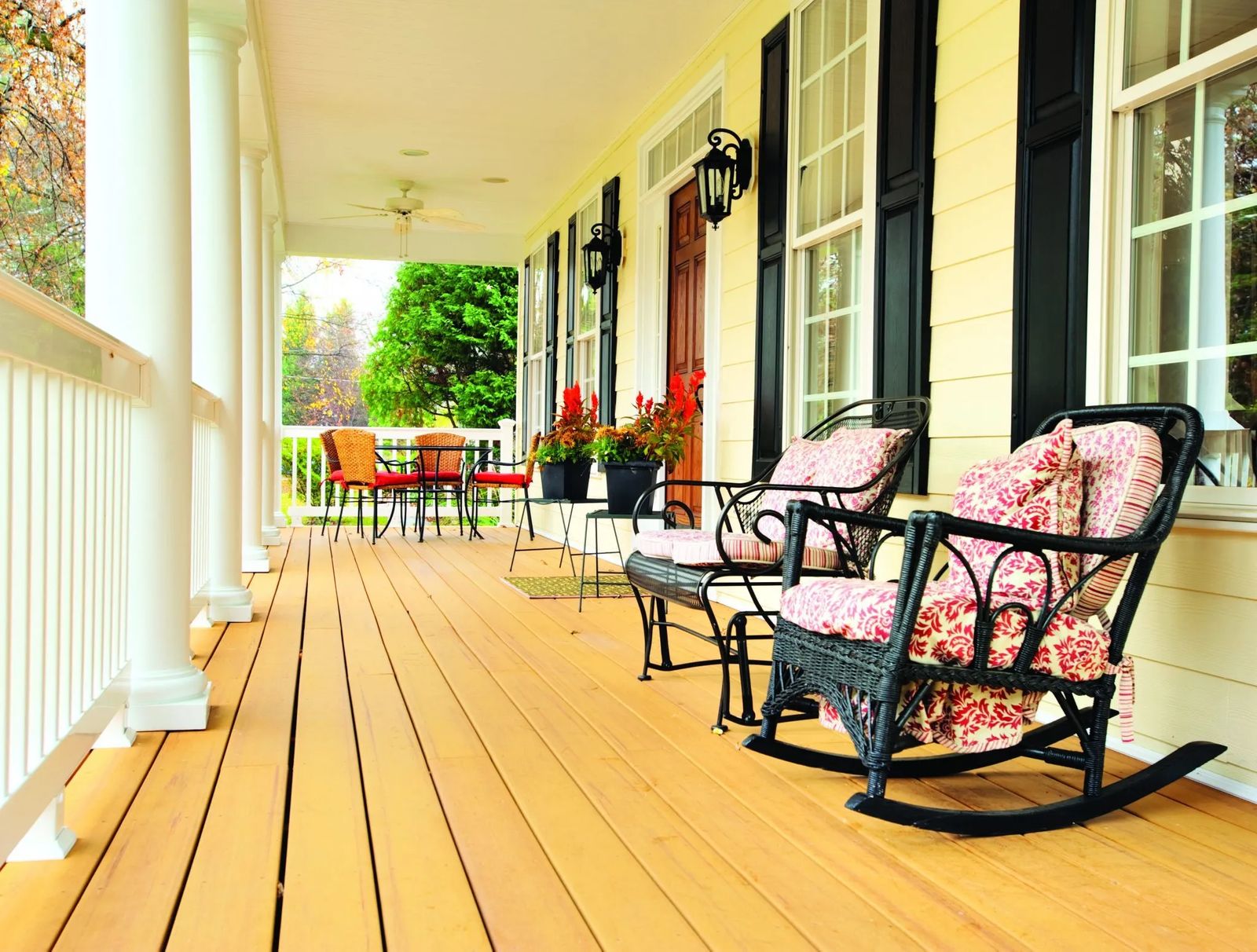 THE LOOK
"It's about personal taste," advises Ryan Nelson, landscape manager for River Ridge Landscape Co., "but you want a uniform look. Pick a direction and go with it. The natural look is a well-kept yard but not super pruned up. A more formal look is well-manicured. You want to plan for all four seasons so it looks nice all the time." To add curb appeal, Ryan suggests first getting with a designer to work through the planning process and second driving through neighborhoods to get inspired and get a feel for what you like.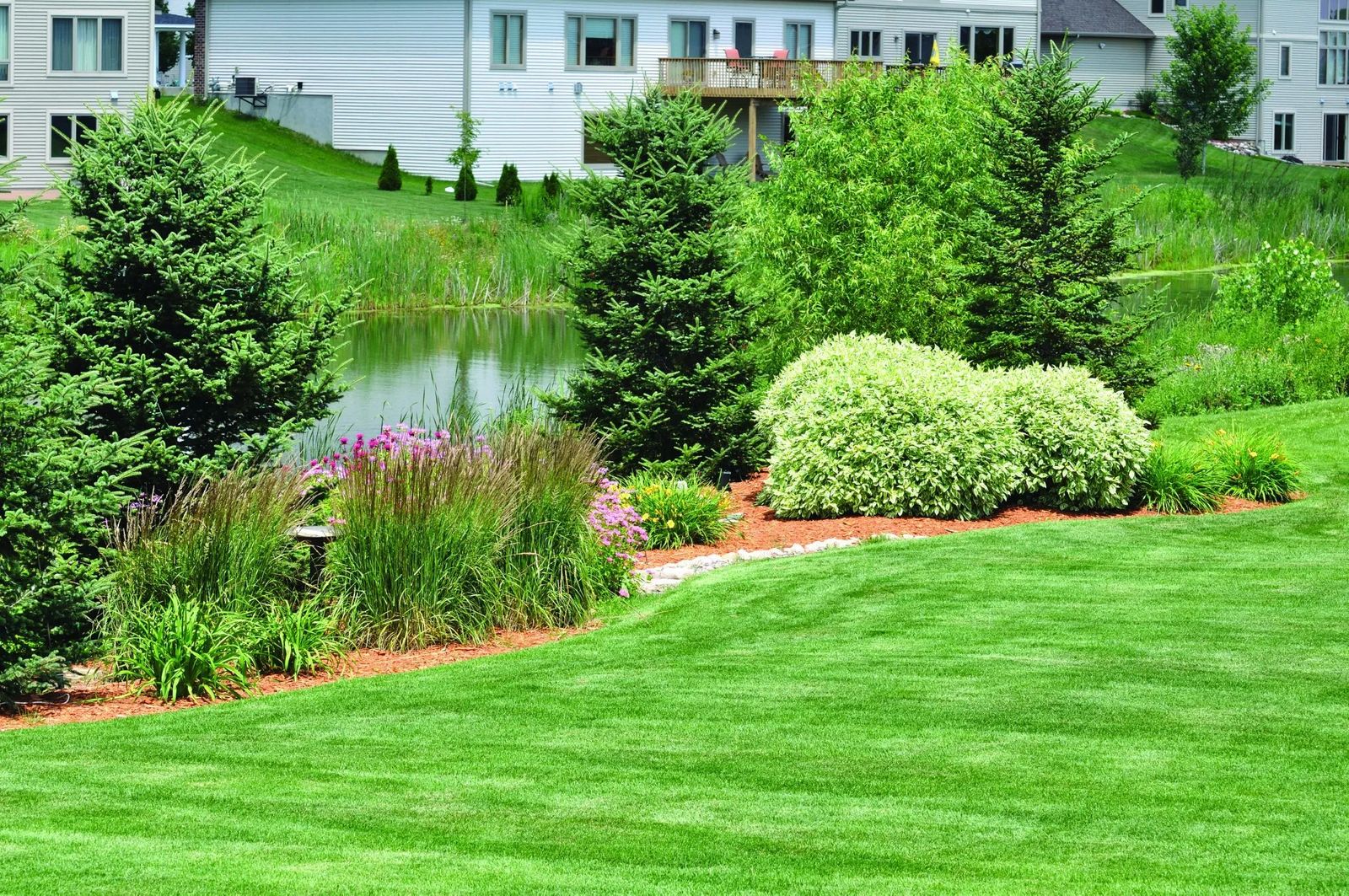 THE TREES
"A tree in the front yard is one of the first things I look at," notes Ryan. "You always direct traffic to the front door so you want that tree to anchor the house. "I like to have evergreens. These trees are very important in our climate as it's nice to have color in the winter. Aspen trees are narrow, grow fast, and work well off the corner of the house. Ornamental trees like Canada Red, Chokecherry, and Spring Snow Crab Apple (a fruitless tree) offer a nice canopy and all other fruit trees attract birds."
THE SHRUBS
"Wrap in some shrubs like Dogwood—they look great with evergreens. Then bring in pockets of perennials like daylilies that have a ton of color. Another repeat bloom that's easy to grow is Karl Foerster grass." Planning ahead saves time and money. Plus, the right trees, shrubs, and plants will make an impact.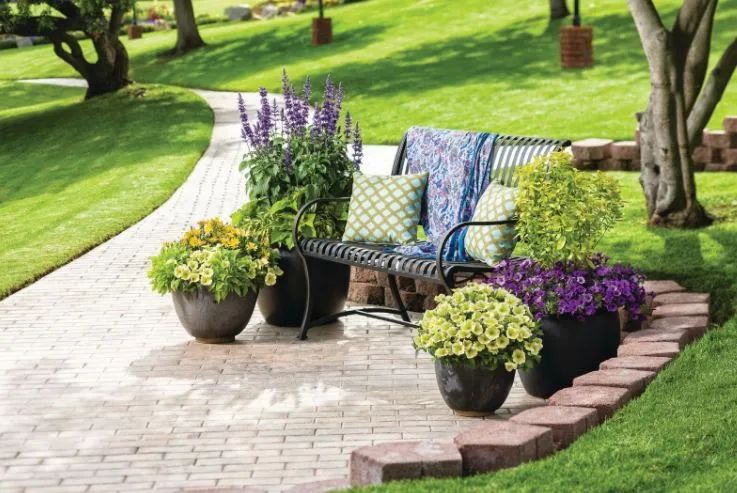 THE PLANTS
Claire Johnson, designer and Garden Center manager for Gainan's, agrees that a "neat, clean and weed-free" landscape is what defines curb appeal. "The landscape beds should be cleanly mulched and clear of debris, the shrubs groomed, and the dead stuff gone."
After the cleanup comes the fun part. Claire shares some of her "trade secrets" for an attractive and inviting entrance. One of the easiest and inexpensive ways to instantly brighten up the place is to paint the front door a bold color. Give any trim and shutters a fresh coat of paint. Should space allow, nestle in a colorful Adirondack chair or two on your porch or deck and add in a few colorful cushions in complementary patterns. Make sure to place an end table nearby for icy cold drinks.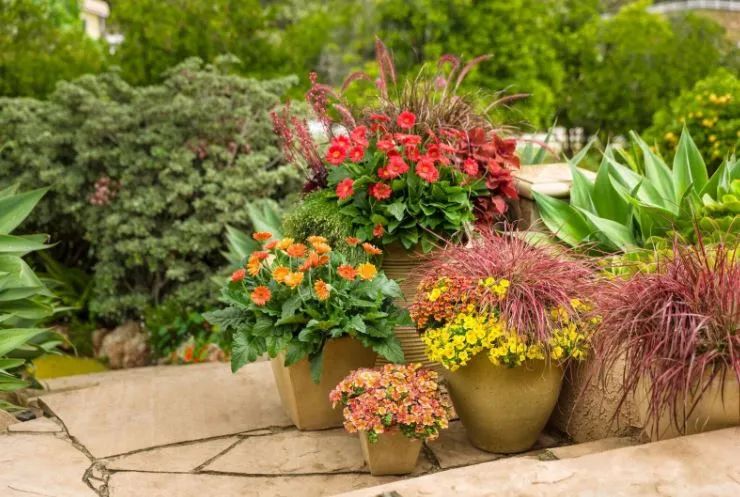 THRILLERS, FILLERS, AND SPILLERS
"This is the hot rage," exclaims Claire. "For your thriller, plant a hydrangea in a big pot. This type of blooming shrub (blossoms appear in July or August), adds height and dimension. You can use any type of blooming shrub. Fill the base of the pot with annuals (one season plants that are fillers) and include foliage plants that spill over the edge." Trailing vines like Swedish ivy love to spill over the pot. This showy pot makes a statement at your front door or anywhere on the veranda.
There's such a variation of gorgeous pottery available today in all shapes, colors, and forms. "Be sure to think of your pot color," reminds Claire. "You don't want to plant a white plant in a white pot. I'm a firm believer in having one nice sized pot. It's easier to take care of and you get a bigger impact of color." Claire adds, "Have one big pot and a vignette of three pots in similar tones and style."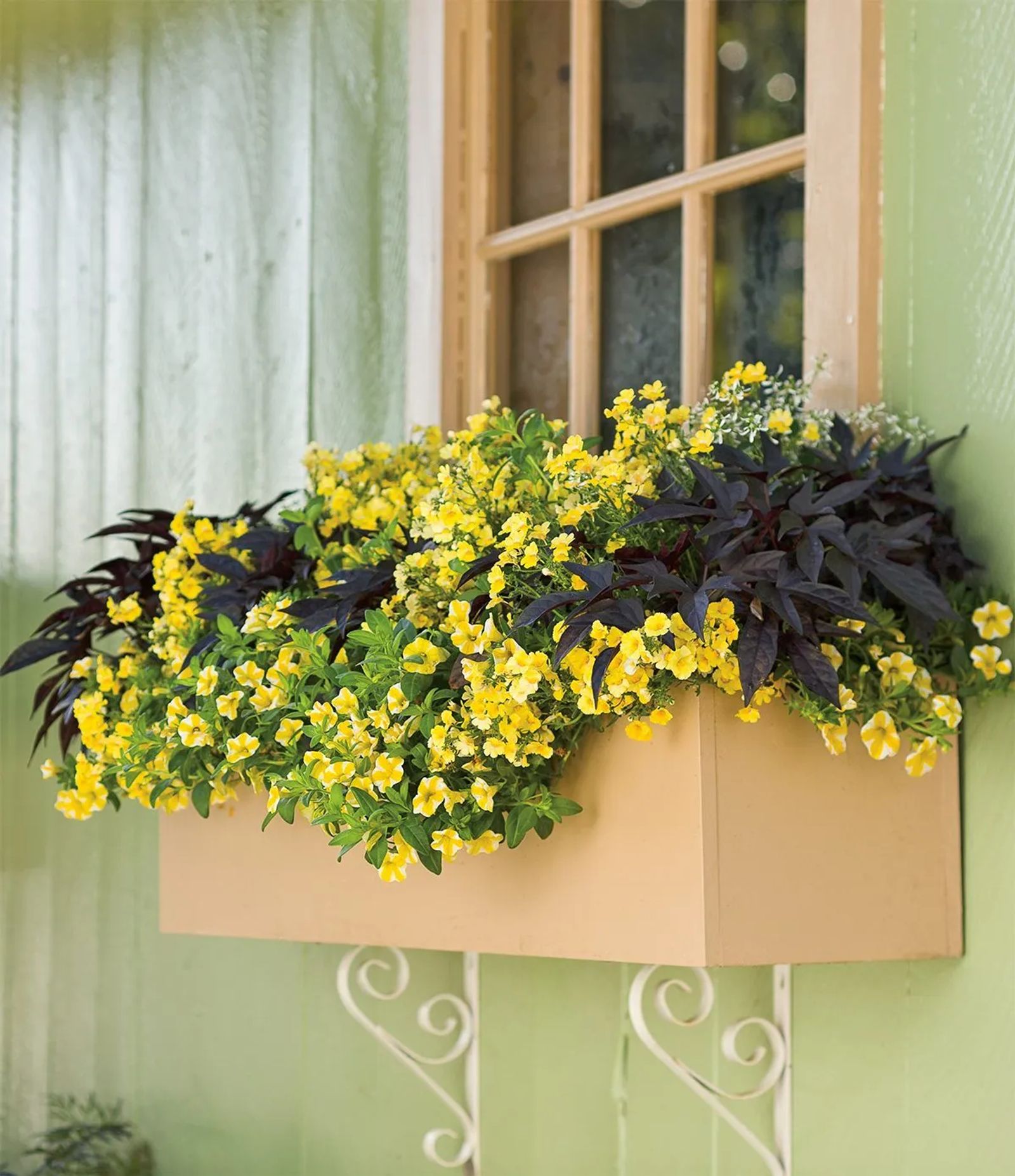 BITS OF BLOSSOMS
"Beautiful wall art in iron works (metal) or photos that are UV-resistant are always nice at the entrance to a home," comments Claire. "So is a spring or summer wreath. It's nice to have greenery and live plants at the front as they're calming and cooling. Another fabulous look and very traditional are flower boxes. Mount them on the railing or attach them to the windows using a bumper guard so no moisture creates any unwanted mold."
Count on these design ideas to give you curb appeal that is impossible to ignore. You'll appreciate a fresh, cheery look to your home that friends, family, and passers-by will enjoy as much as you do.