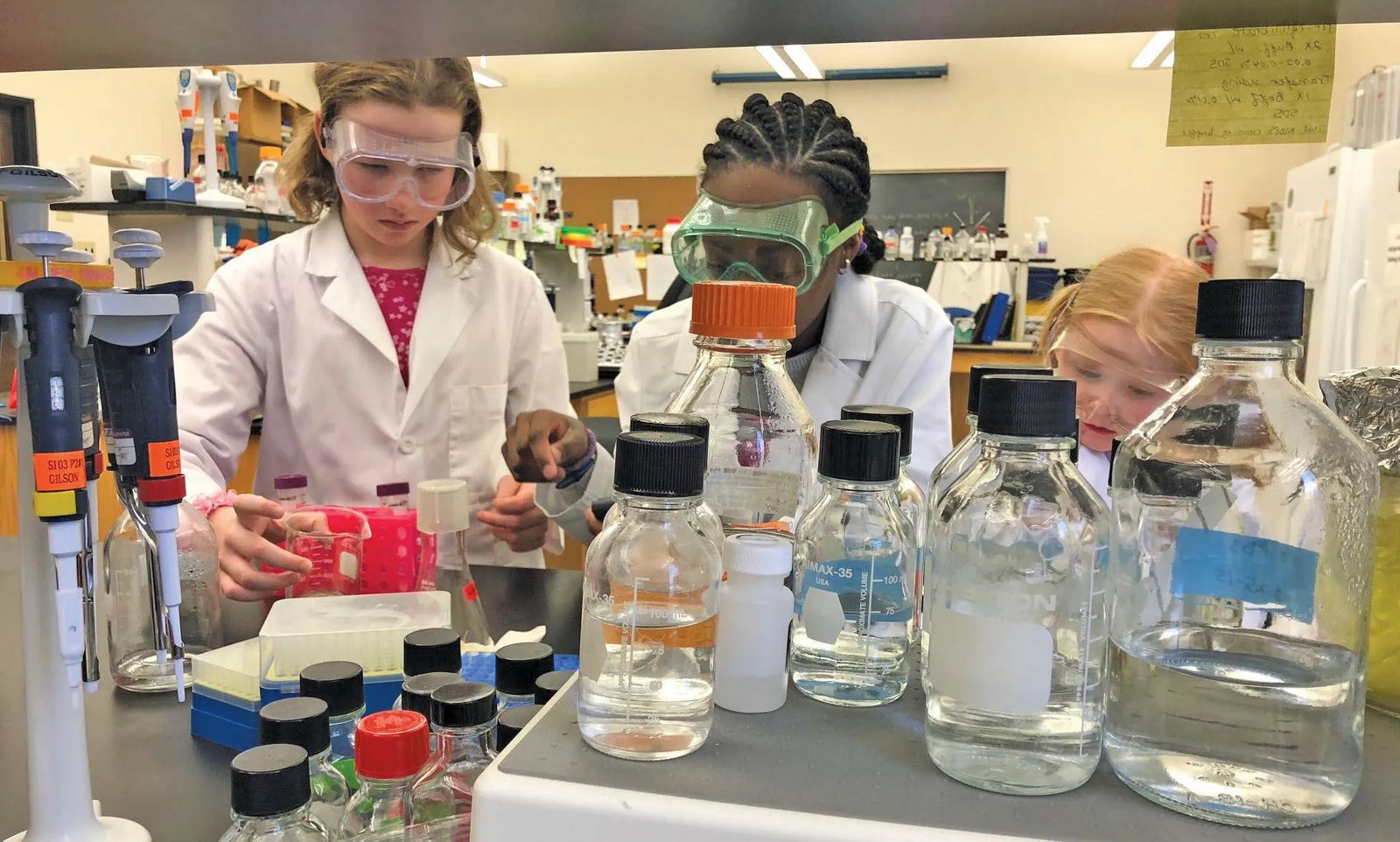 Creative ways to boost girls' interest
Girls-n-Science, annual STEM event for girls
If you're looking for hands-on learning to help girls get a glimpse of what it's like to have a career in STEM, check out the popular Girls-n-Science event, sponsored by Montana State University Billings. Now in its 10th year, the fall event will feature 40-plus local organizations with a focus on STEM.
"No one really knows what they want to do until they see that that option exists, so it's important to give young people the opportunity to see what's out there," says event co-chair and MSUB instructor Michele McMullen.
This year, Girls-n-Science is expanding to include "A Taste of STEM" – a dinner program and tour of the MSUB science center with presentations by accomplished local women working in science, technology, engineering and math.
Girls-n-Science is set for Saturday, Oct. 12, in the MSUB Alterowitz Gym. The event, for girls in the fourth through eighth grade, is free. To register or learn more, visit msubillings.edu/girls.
Wise Wonders Children's Museum, a new space and more to explore
This Fall, Wise Wonders Children's Museum will have a new home downtown at 3024 Second Ave. N. The former Good Earth Market has undergone a major renovation, allowing Wise Wonders to more than triple its exhibit space. With the extra elbow room, programming is expected to take a leap forward as well.
"Were in the process of developing new curriculum for field trips and parties and we'll also be going out and doing structured programs in schools and with various community partners," says Pete Bolenbaugh, Wise Wonders assistant director.
While the current favorites, including Wise Wonders Wednesdays and the 12-Squared STEM Program, will continue, parents should stay tuned for new events and collaborative projects for teens.
"We want to get teens excited about collaborating to design exhibits that they'd be interested in," Bolenbaugh says.
For more information about Wise Wonders, visit wisewonders.org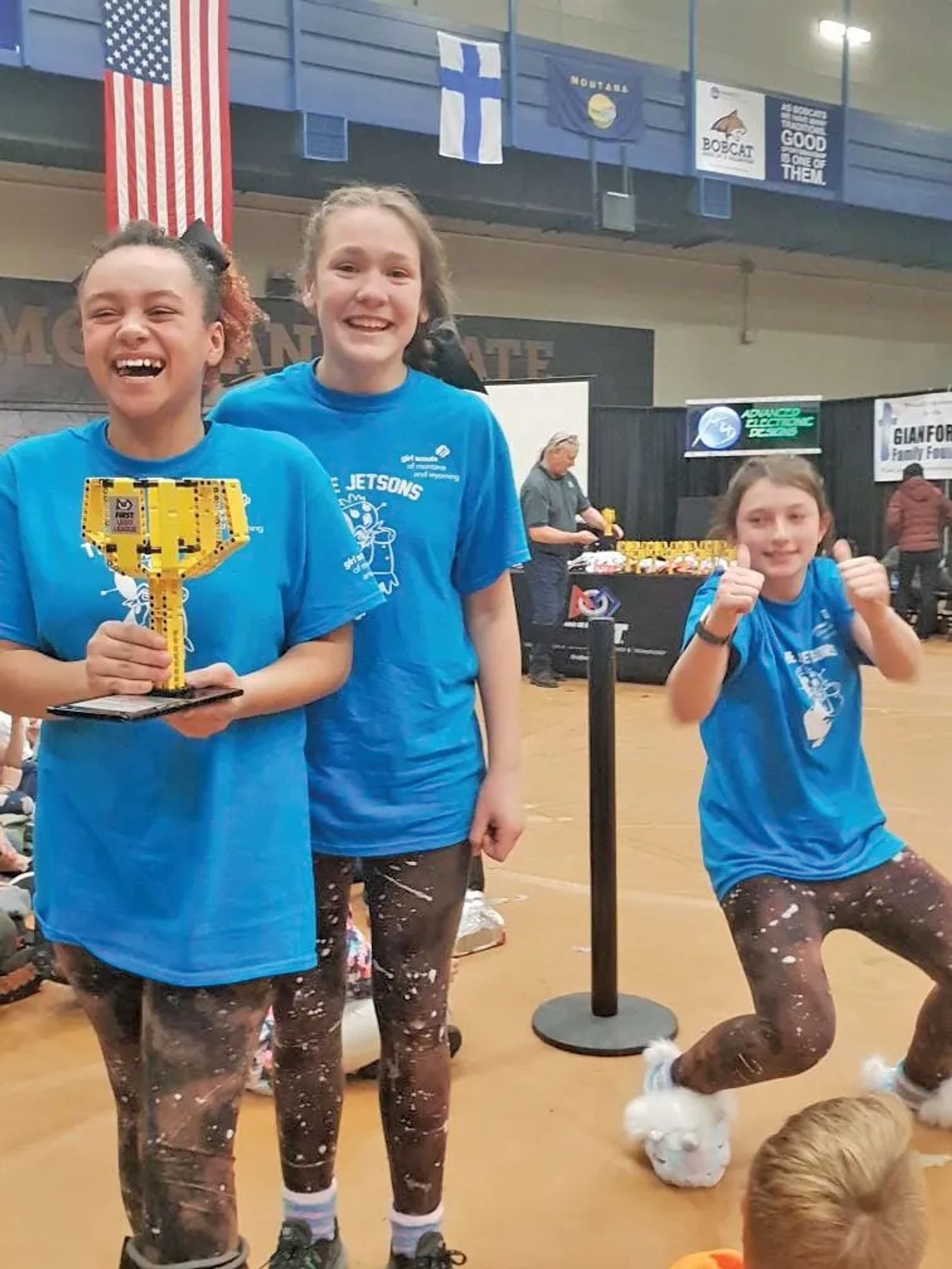 Girl Scouts of Montana and Wyoming, robotics competitions now included in local offerings
For girls wanting to dabble a bit in engineering, Girl Scouts are upping their commitment to STEM by helping local troops to compete in regional and national robotics competitions through the First Lego League.
The new troop activity, geared toward girls ages 9-14, requires girls to build, program and test a robot to detailed specifications. It requires lots of problem solving, troubleshooting  and trial-and-error, says Anita Gonzales, the coach of the "Jetsons," the Billings team.
"It's an experience my girls can't get anywhere else," Gonzales says.
"We really jump at any opportunity to get girls interested in STEM," says Emily Shankle, community outreach coordinator for Girl Scouts of Montana and Wyoming. "STEM is our future, and this shows girls that there's a spot for them at the table."
For more on the Girl Scouts, go to www.gsmw.org or call Shankle at 406-252-0488.
MedStart Camps offer hopeful healthcare pros a peek into the profession
High school students looking to enter the healthcare field can take a first look through one of five MedStart Camps offered across the state each summer.
A program of the Montana Health Network, MedStart Camps are led by healthcare professionals and college professors. Students might learn suturing techniques, how to start an IV, blood typing, and how to operate an ultrasound machine. They also tour local healthcare facilities and job shadow professionals in a specialty of interest.
"It gives them an inside view of what it's like in the healthcare field. It's an amazing experience, and they learn so much. They're on the go the whole time," says MedStart Camp organizer Beth Brunk, the Northeastern Montana Area Health Education Center Project coordinator.
As a part of the program, students stay on college campuses, giving them an introduction to college life. Locally, the MedStart Camp is hosted by Montana State University Billings.
Applications for the upcoming summer are usually available through school counselors in January and due in March with scholarships available. For more information, call Brunk at 406-234-1420.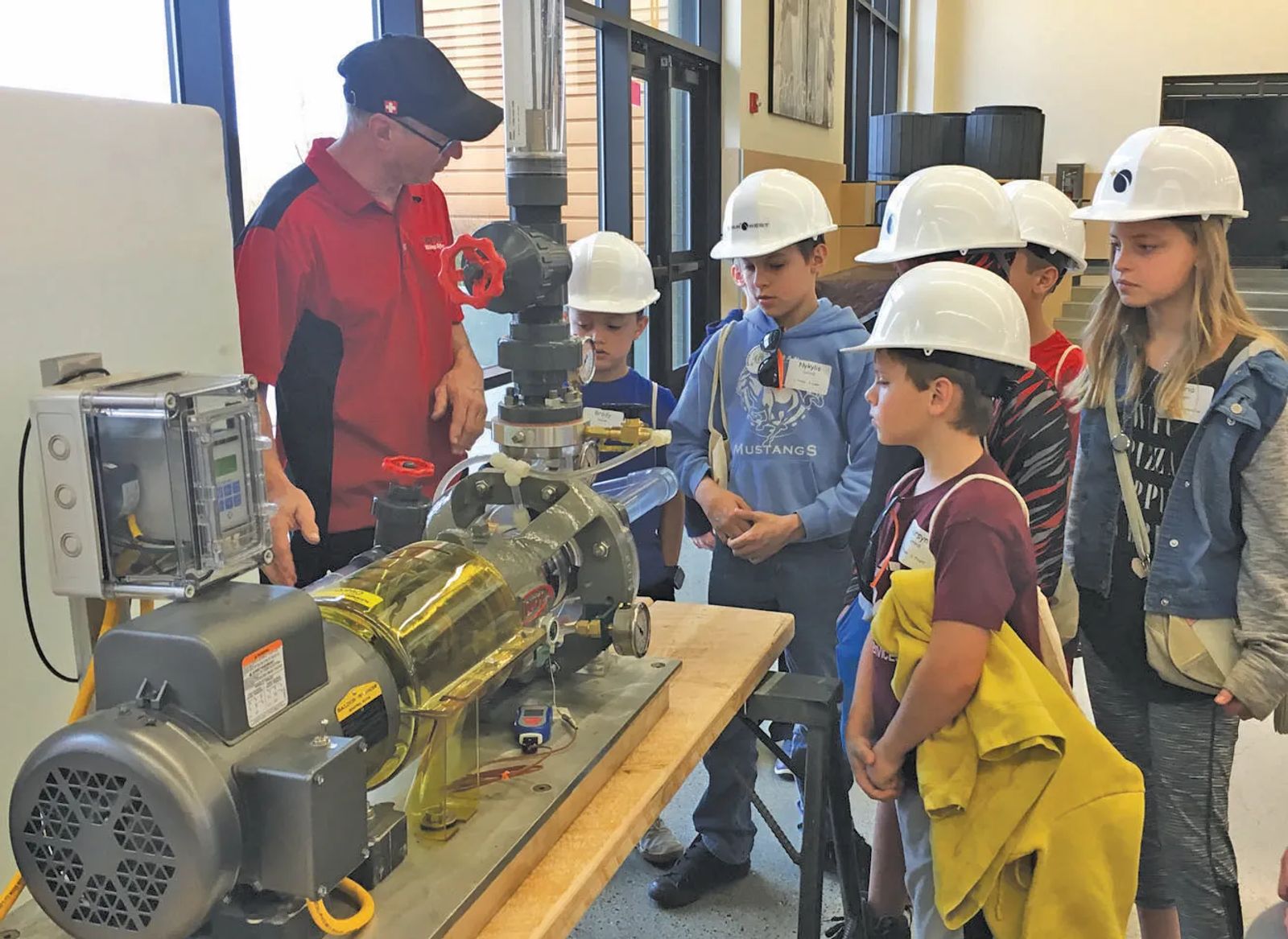 STEM Billings, providing youth with additional opportunities for STEM exploration
Kids in grades 2-8 can dive deeper into STEM, thanks to a local partnership between business, industry, healthcare and higher-ed.
STEM Billings offers several one-day workshops throughout the year targeting coding, robotics, healthcare, aeronautics, environmental sciences, engineering and energy. Led by local professionals and STEM enthusiasts, the programs are all hands-on, experimental and student-driven.
"All this allows them to work creatively, to work collaboratively, and to communicate," says Dan Carter, business/industry liaison for STEM Billings. "No matter what field they choose to go into, those three skills will take them anywhere they want to go."
With the workshops now in their fourth year, a movement is underway to take them statewide. The next STEM Billings event, Adventures in Engineering and Energy, will be on Saturday, Oct. 26. Advanced registration is required and some of the programs require a nominal materials fee. For information, visit stembillings.org.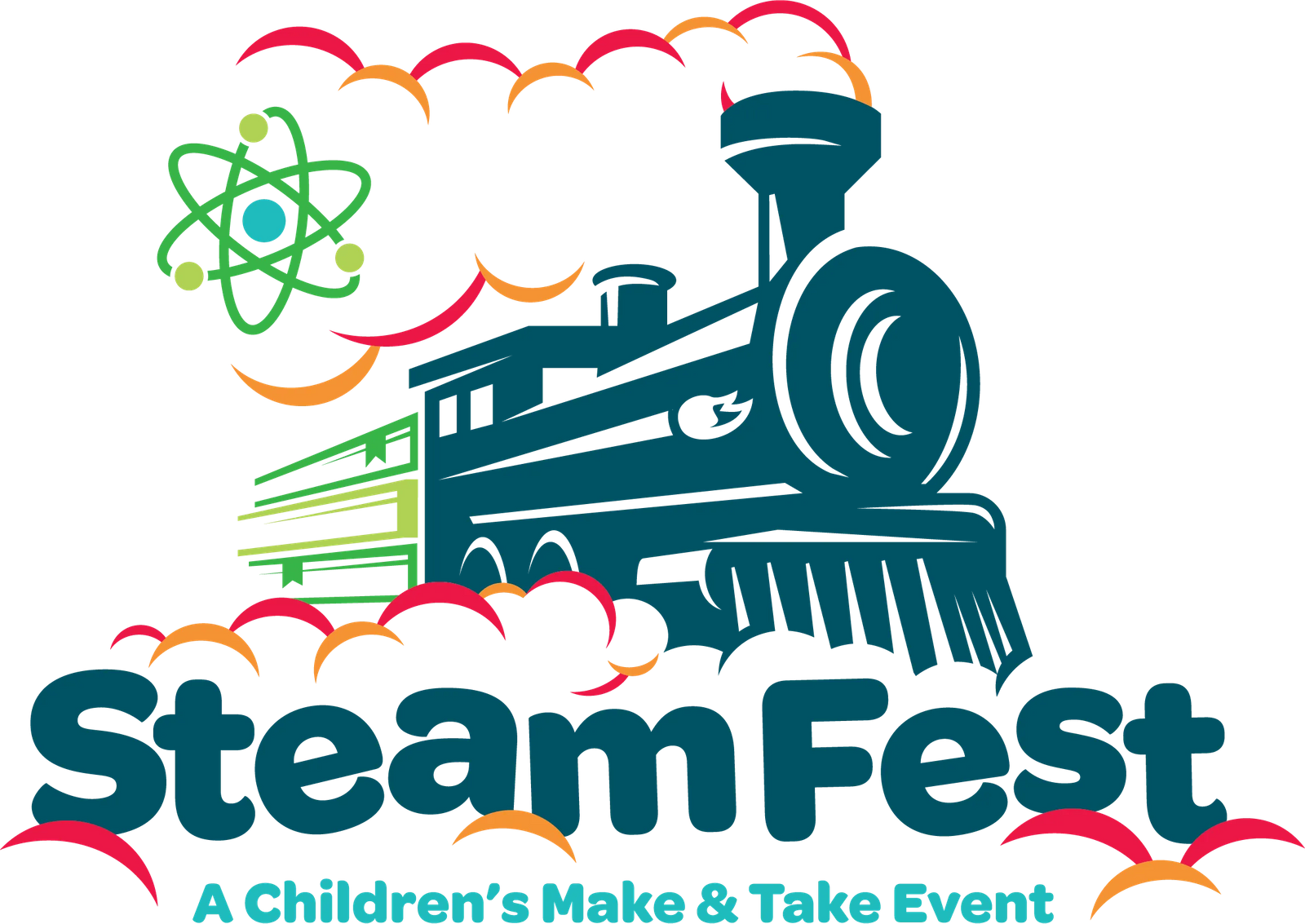 Full SteamFest Ahead!
Hit the Billings Depot for a three-hour SteamFest, designed to let kids focus on activities that pique their interest and inspire them the most when it comes to science, technology, engineering, art and math. When kids arrive at the door, they are given a bag and a map of things they can explore and then, they are encouraged to go and discover at their own pace.
One side of the depot will be transformed into the StarLab with astronomy activities courtesy of the Girl Scouts. The other side will feature projects using math, robots, science experiments, 3D printing, augmented reality, engineering and more thanks to event partners ExxonMobil, STEM Billings, Billings Works, Home Science Tools and Montana State University Billings.
"The long-term goal of this event is to champion the concept of STEAM learning and better prepare our future generations to compete in the 21st-century innovation economy," says Michelle Williams, executive director of the Billings Depot. "We know through our partnership with Billings Works that workforce development starts at a very young age.
Tickets are $18 per child. For more, visit billingsdepot.org. All funds raised will go toward the four non-profits helping to put on the event — Billings Library Foundation, Wise Wonders Children's Museum, Billings Depot and SCRAP.