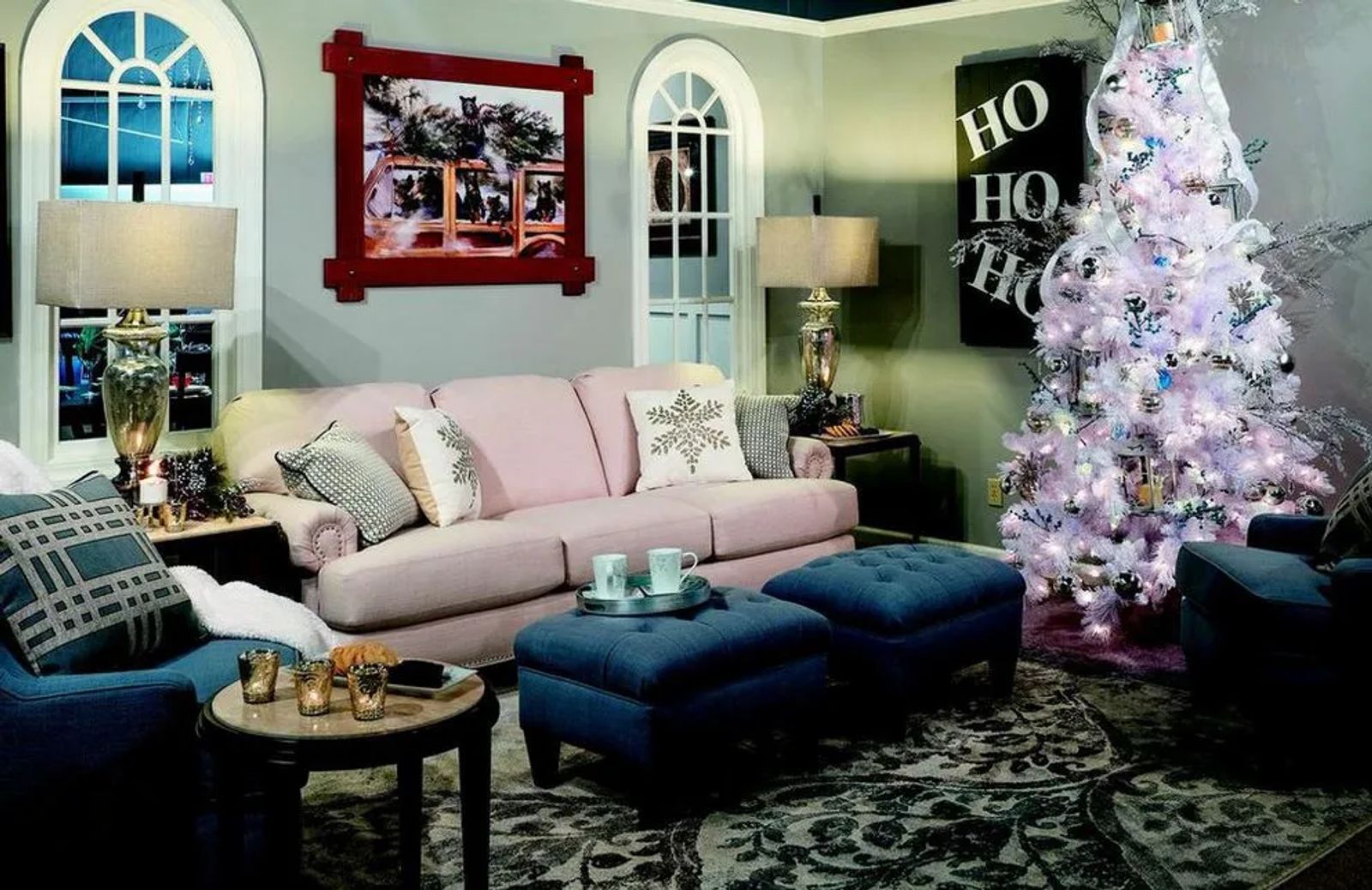 Deck The Halls With Sparkle & Shimmer!

Christmas 2014 dazzles with silver, white and teal
We all remember Bing Cosby crooning about dreaming of a 'White Christmas.' It seems each of us anticipates this special time of year when a chilly crispness grips the air and we try to catch that elusive snowflake as it flutters across our lips. We instinctively know it's time for building snowmen with the kids, sipping hot chocolate with friends and lavishly soaking in all the magic of the season.
This year, as you prepare to dazzle your guests and family with elegant décor, it doesn't have to break the bank. If you ask designers David Brimmer and Jason Williams of Conlin's Furniture, decking your halls with all that shimmers and sparkles is easier and less expensive than you may think. The duo created a festive holiday vibe with an urban chic flair using silver and white accented with tantalizing teal. They also paired non-traditional ornaments with some organic creativity.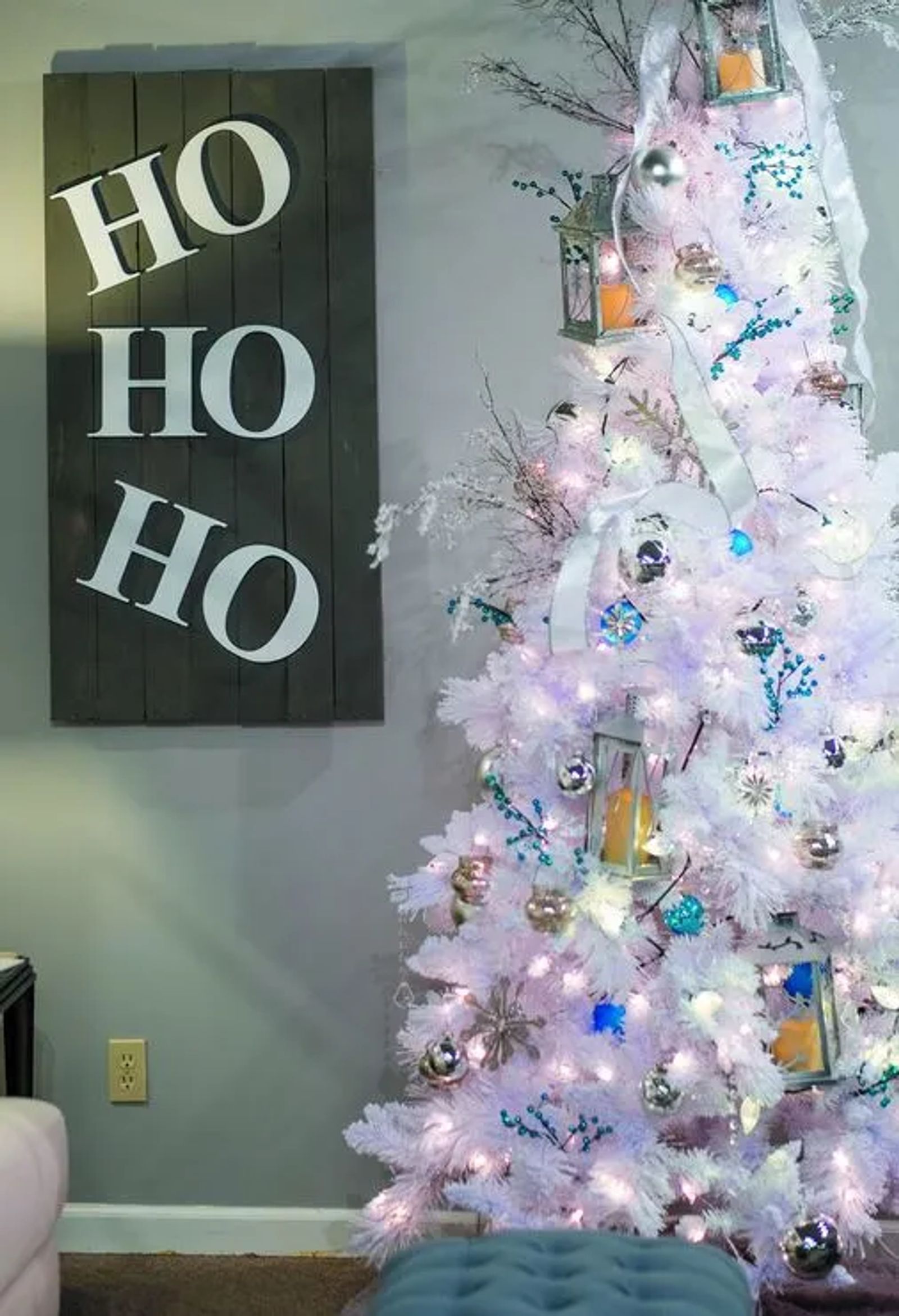 SIMPLE & GORGEOUS GOES THE TREE
"Think outside the box," says Jason, when it comes to trimming the Christmas tree. The pure white background of this beautifully flocked tree provides the perfect canvas for layering miniature white lights with hand-crafted mercury glass Christmas lights. Evenly spaced silver sprays and floral picks that resemble ice crystals not only broaden the scope of the tree, but add a dash of whimsy without overwhelming the tree. These threads of beauty popping out from the treetop "add character," as does a large streaming white bow with silver-edged trim. You can introduce an artistic flair with bursts of medium and large-size teal bulbs and several teal sprays. The teal color enhances the silver and white, completing the chic color palette. "A splash of color like teal adds depth" notes Jason. "This way it's not all monotones."
DIY TIP: Love the look of mercury glass? Make your own faux mercury glass tree lights. Remove each bulb from the lights strand (large- to medium-sized bulbs work best) and spritz the bulb with water before spray-painting the top half with silver. The water allows the paint to run, giving the bulb that unique 'mercury glass' look. Let the bulbs dry before reinserting into the strand.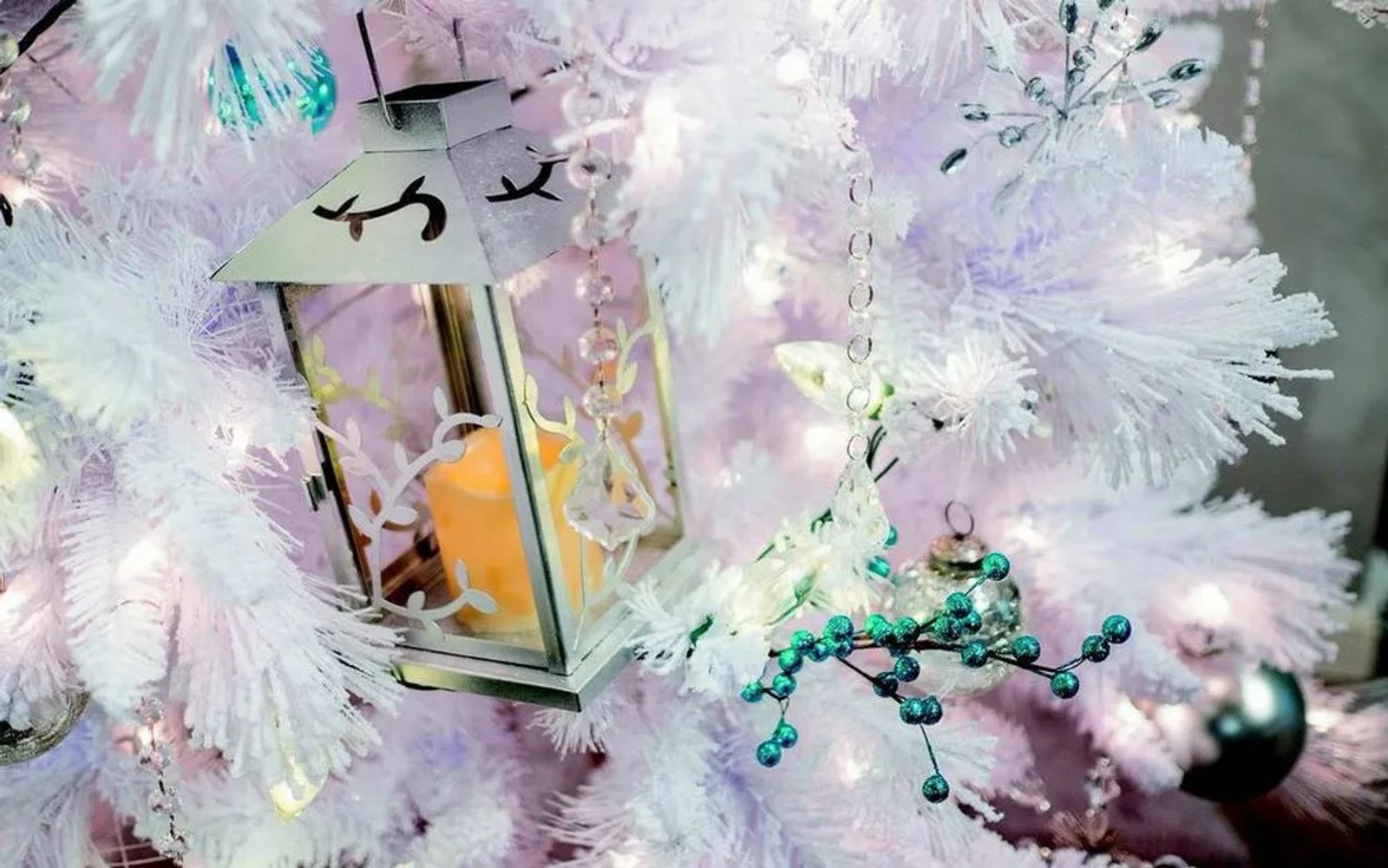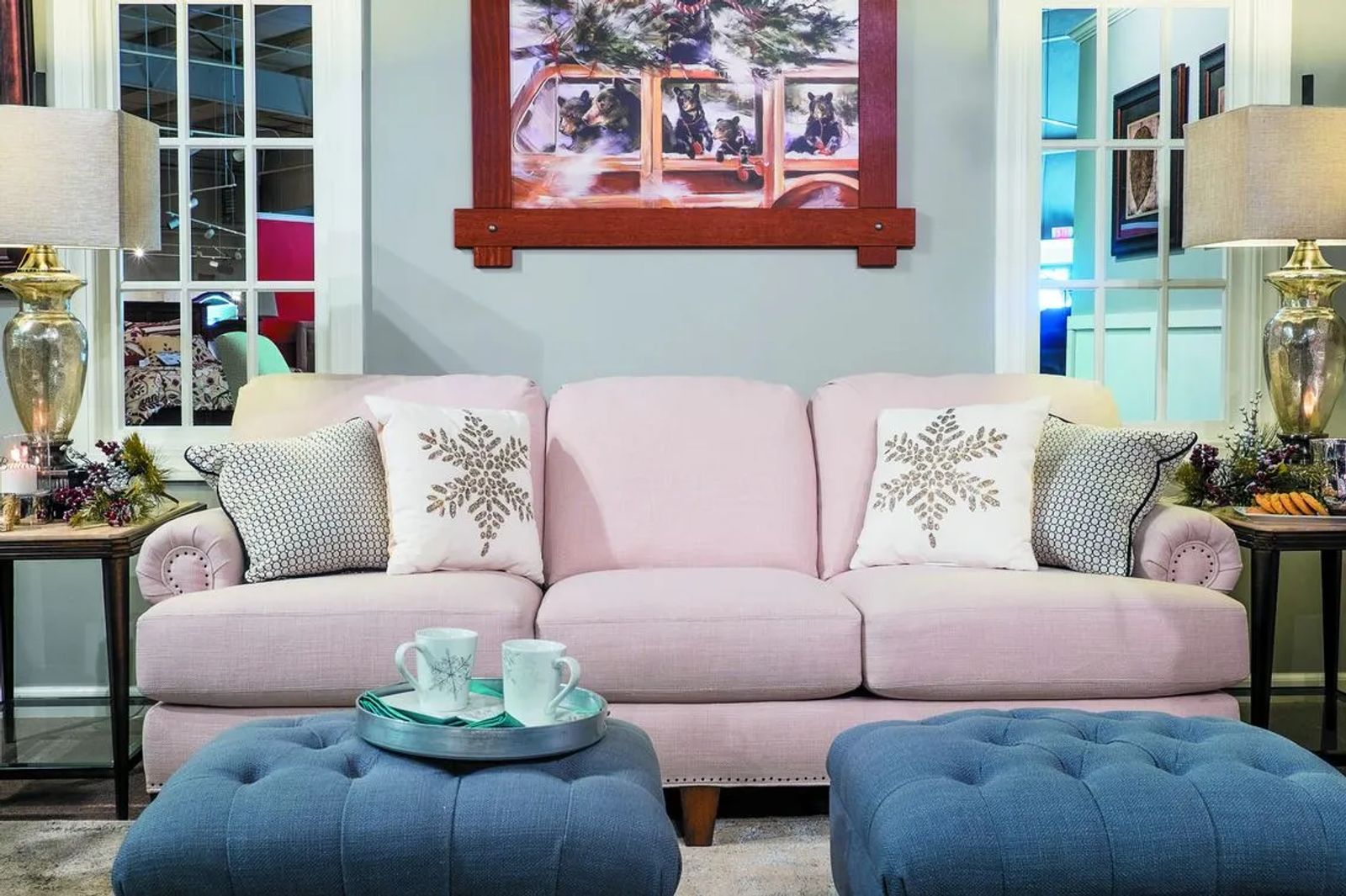 CHOOSE A POP COLOR
While Jason chose to infuse the rich teal color of the room's upholstered chairs and ottomans into the tree décor, you can use the dominant color of your living space as your guide. Silver and white will certainly go with your color choice.  Remember, too, that decorative pillows like these silver snowflakes ones placed on the sofa carry the silver tones from the tree into the main space while lending yet another layer of texture.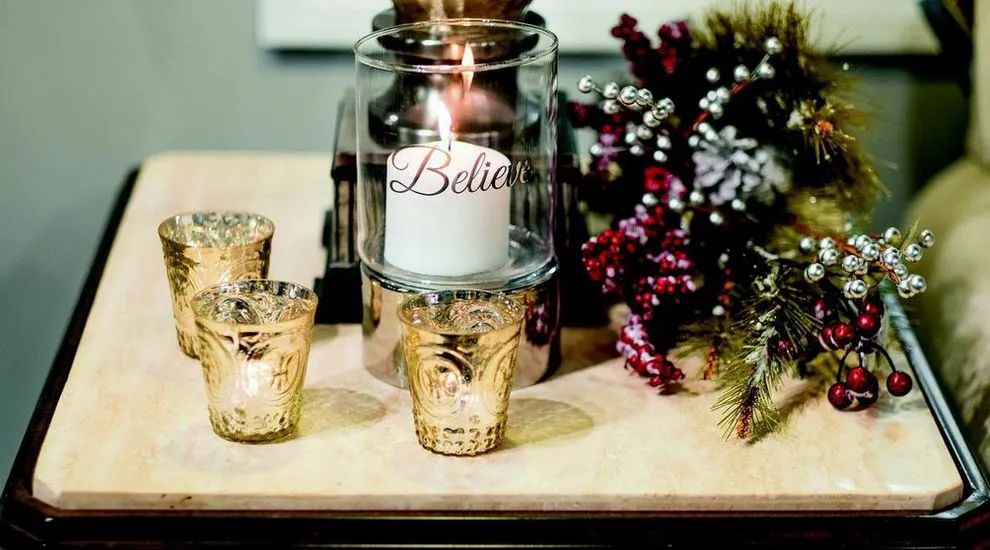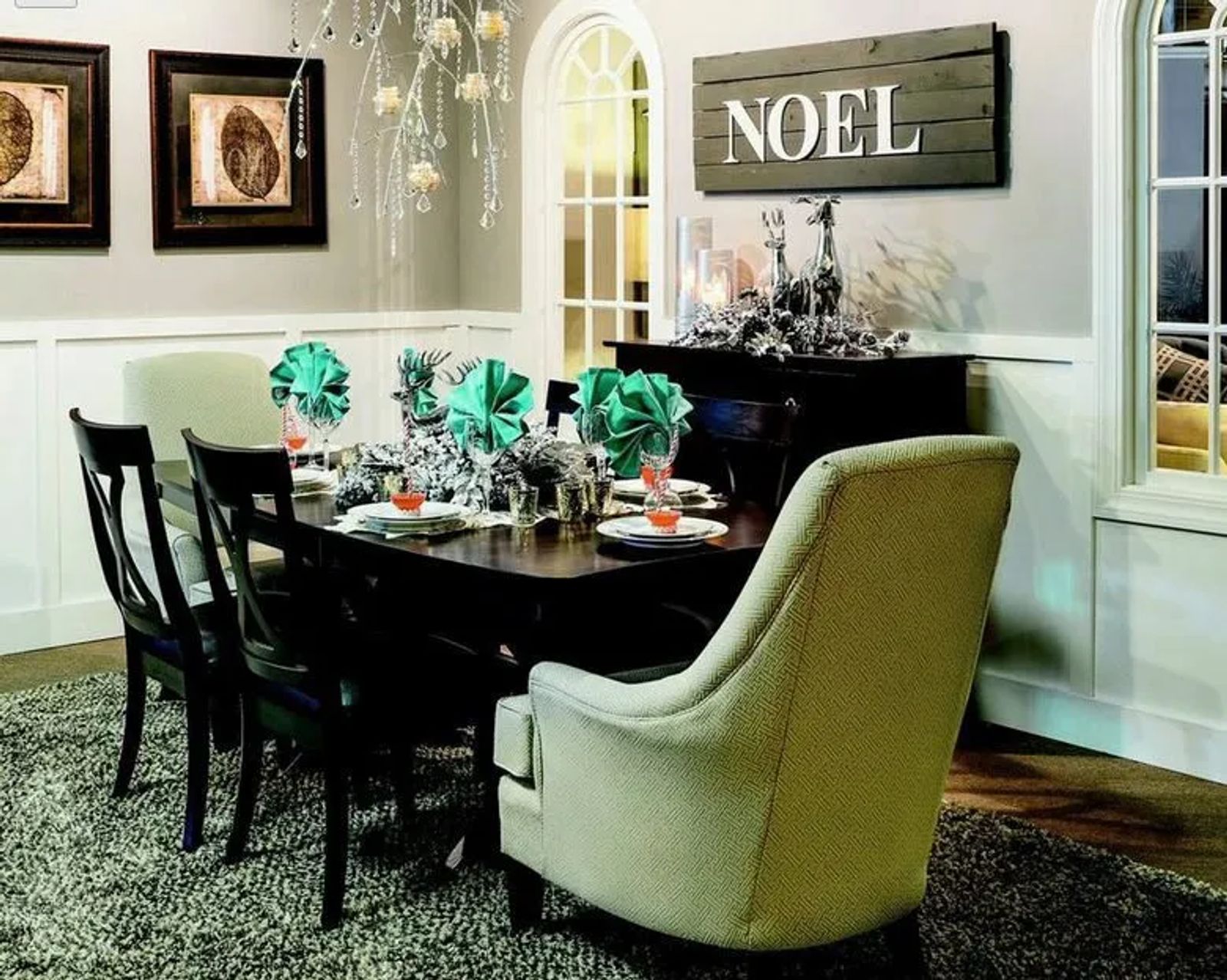 DELIGHTFUL DINING DECOR
Whether your dining space is a step away from the living room or an open concept design, follow your color theme throughout. As our designers have done here, the teal napkins fanning out in tall glassware accentuate the tablescape and tie the two spaces together. Nature-inspired flocked greenery with silver sprays, silver deer statues and votive candles coordinate nicely, providing an exquisite centerpiece.
GLIMMERING LIGHTS
What could be more organic or sophisticated than a tree branch from your backyard spray-painted silver and hung above your stylish dining table? Hang a few of your light-weight silver ornaments and glass icicles from the branches as well as from your chandelier and your dining space transforms into a classy atmosphere where friends and family will enjoy time well spent.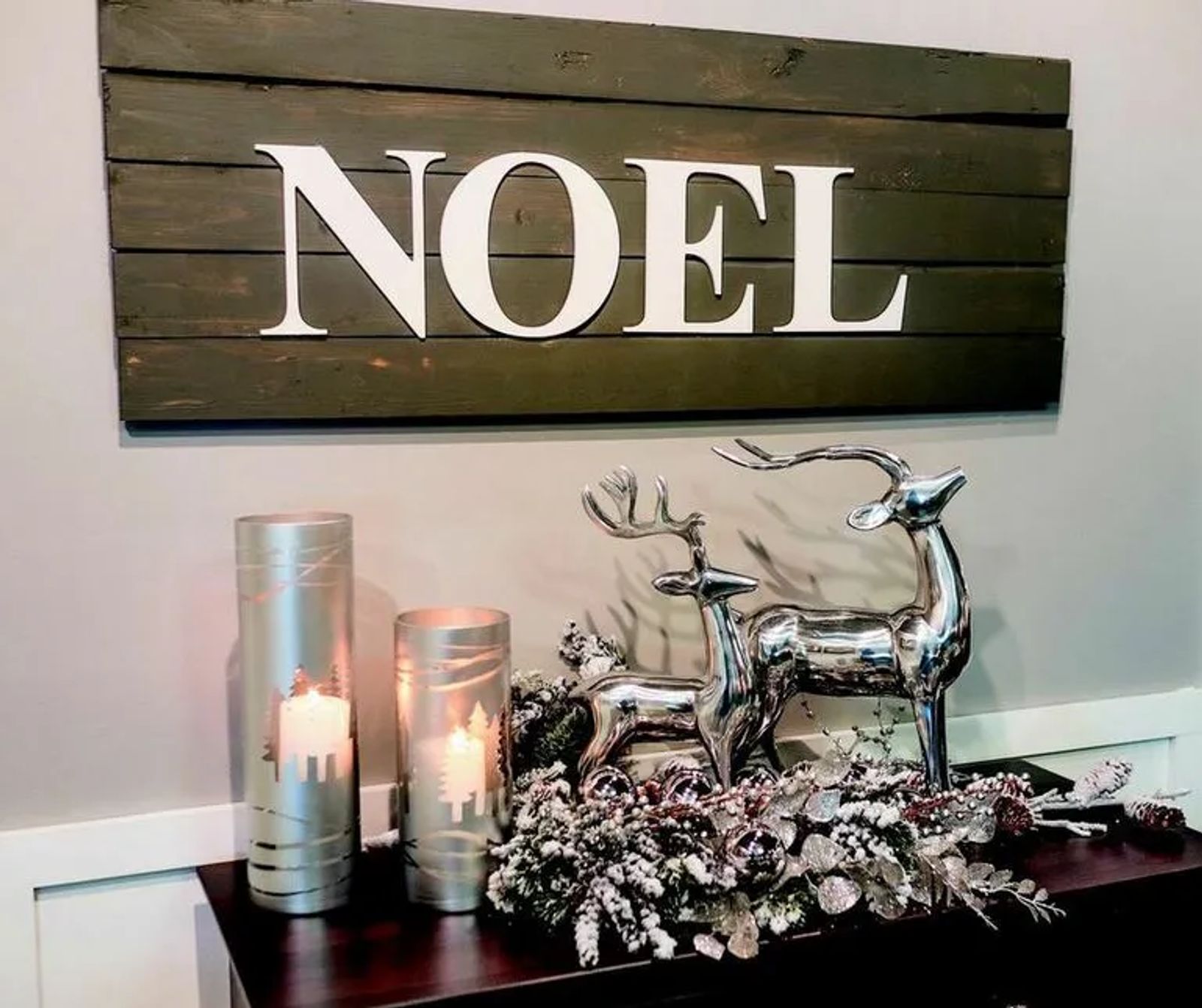 DIY TIP: Kick it up a notch and involve the family in making your own wall art and accents.  These rustic signs are easy to create for roughly $30 with holiday scripts like NOEL, JOY, HO HO HO or PEACE. Use part of a wood pallet or nail a few one-by-four's onto a couple of strips of wood, spray paint and glue on large, three-dimensional letters to form your holiday message. The etched silver cylinders are also a DIY creation. Place a few rubber bands around the top and bottom parts of a glass vase, apply a stencil pattern to the middle of the vase and then spray paint it silver. Carefully remove the rubber bands and stencil after they've dried.
SIP WITH STYLE
Look closer and you'll recognize the pomegranate martini glass placed in the center of the plate is really an inexpensive glass ball ornament. A red and white straw sticks out the top where the metal hanger has been removed. This festive addition sits on nothing more than a bedazzled napkin ring. Place one or two of your favorite table runners beneath the plates and you're set to entertain in high fashion.
With a canvas of the season's trendy white, silver and a pop of teal, your halls are now decked splendidly and affordably. With every detail glistening just like the winter snow, it's time for you to enjoy, relax and entertain in during this extraordinary season.