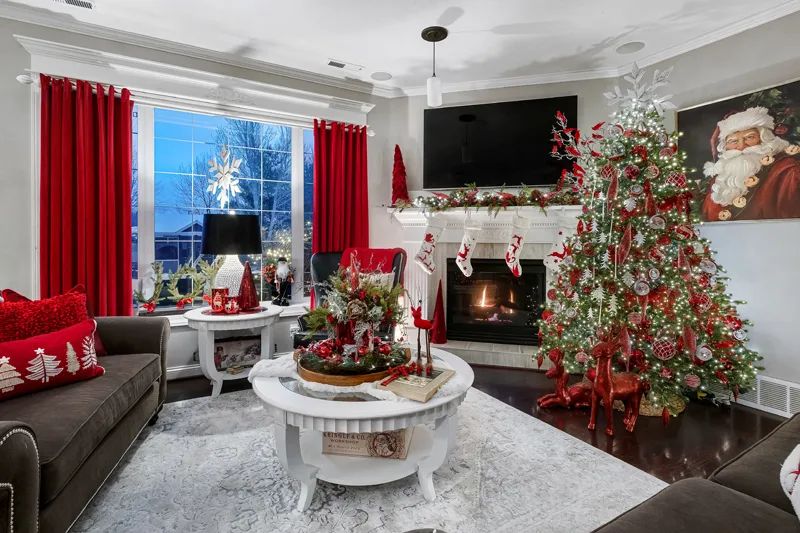 Decorations Make Dreams Come True
Kim Boelter loves the magic of Christmas at heart
You could call Kim Boelter the Fairy Goddess of Christmas. In the West End home she shares with Marvin, her husband of 31 years, you know the holidays are approaching when every room of their home is transformed by the magic of Christmas.
"When the kids were growing up, I wanted to maintain the magic," she says with a twinkle in her eye.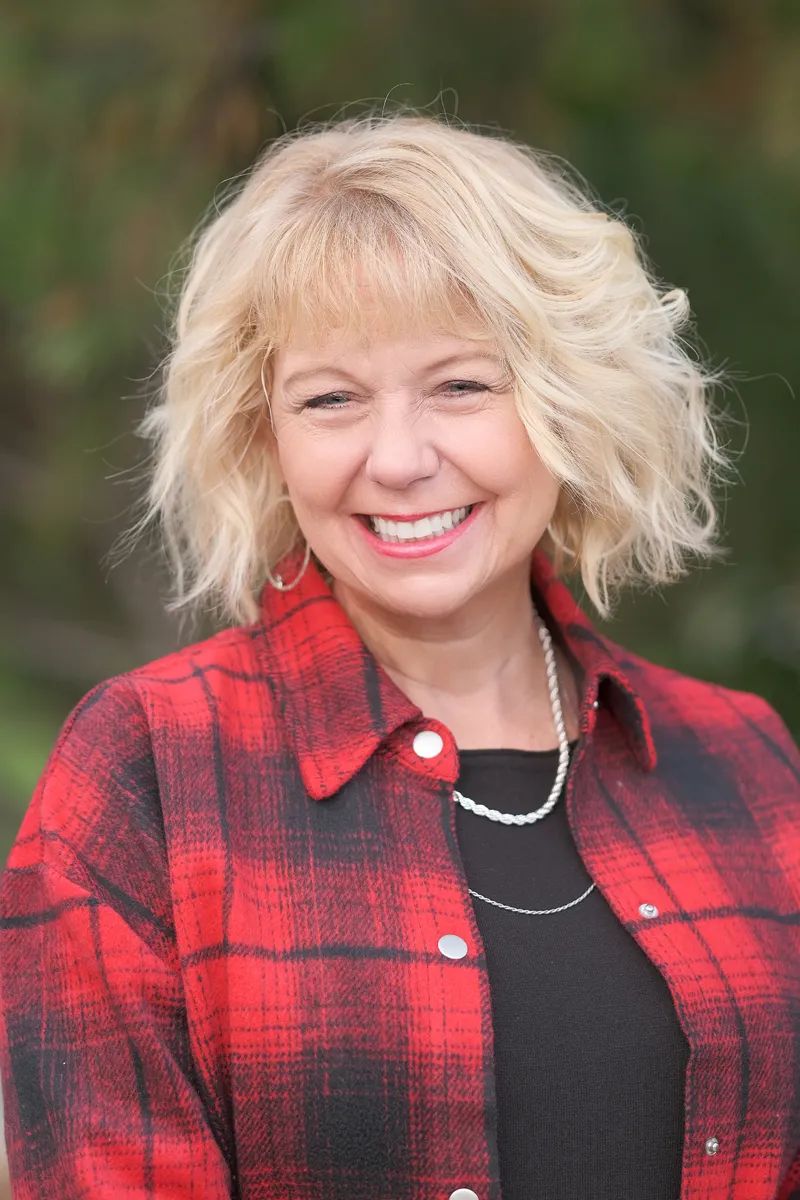 So, right after the Halloween decorations come down, the Christmas décor starts to emerge. Even after Christmas, the sparkle sticks around since the holiday pieces are removed for a winter wonderland theme.
As a teen, Kim's daughter Sam wasn't overly enthusiastic about her mom's creativity. Now, at 31, she's adopted her mom's passion for decorating. Each year, she'll make the pilgrimage to Red Lodge to cut down a fresh pine tree, and she delights in decking out her own home.
"The apple doesn't fall far from the tree," Boelter says of her daughter as she establishes traditions for her toddler and husband. "My daughter is independent and can do her own thing, but my son, Zach, comes and helps decorate trees here." Marvin also enjoys helping with the whole decorating process.
As the vice president of private banking for US Bank, Boelter relishes coming home from her desk job to turn on holiday music, setting the mood for her creativity. "I love all genres of singers," she says, but she holds a fondness for the jazzy Nat King Cole and crooners Frank Sinatra, Bing Crosby and Andy Williams. Brenda Lee's "Rockin' Around the Christmas Tree" may play truest to Boelter's soul.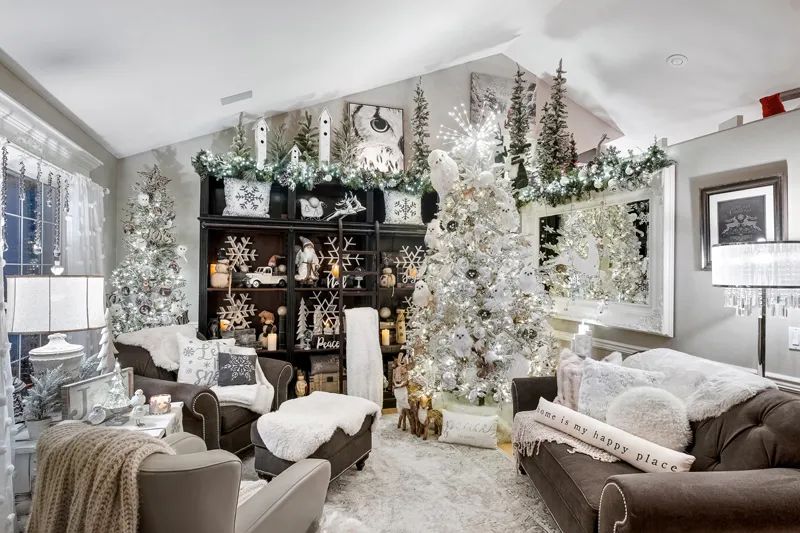 All three levels of Boelter's house are adorned with a Christmas flair, from the basement to the second floor. Eight larger trees stand throughout the home, distributed from the living room to the family room, dining room and kitchen. One is readied for Santa in the master bedroom, another in the upstairs hallway, and even one in the basement family room.
"On Christmas morning, we gather for a nice Christmas breakfast. The table is all decked out and we open presents all day," Kim says.
Boelter's desire to create make-believe places came from her many visits to the happiest place on earth. "One of my biggest inspirations is Disney, the fantasy," she says. "You go on rides and are transported to another place."
Kim was 6 when she first visited Disneyland. Then, when she married Marvin in 1990, they went to Disney World for their honeymoon. They just recently returned to mark their 30 years of marriage.
Don't bother trying to count the number of decorations Kim places around her home. They are too numerous. She's meticulous as she places each item, creating comfortable scenes that give a nod to Mother Nature.
"I try to limit my accent colors to three," Kim says. "Keeping in mind that your accent colors don't have to be of the same hue, but as long as they are the same color, it will work. Repeating your colors and patterns with your accents will make it easy on the eye. In addition, try to layer your décor to create spaces that are eye-catching."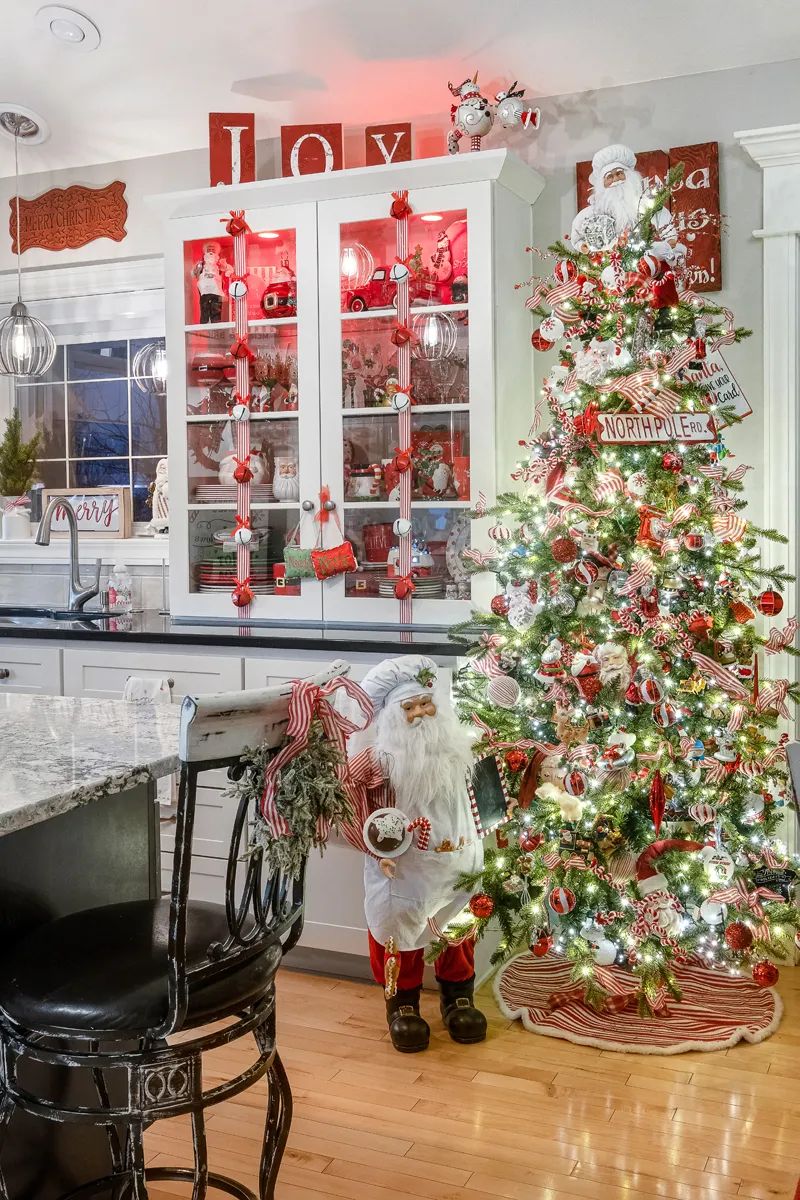 Walking through the house, you see she loves an eye-catching pop of red in her décor. Her décor that dresses her space year-round is perfect for the transformation.
"I prefer my main furniture pieces to be neutral so that I can easily change the style or décor of the room with accent colors and décor. For example, I change out my floor rugs, throw pillows, throws and drapes to give a whole new look and feel to a room."
She also plays with lighting to create just the right feeling when you step into the room. "Having mood lighting and accent lighting adds depth and interest to a room, providing a sense of coziness," she says.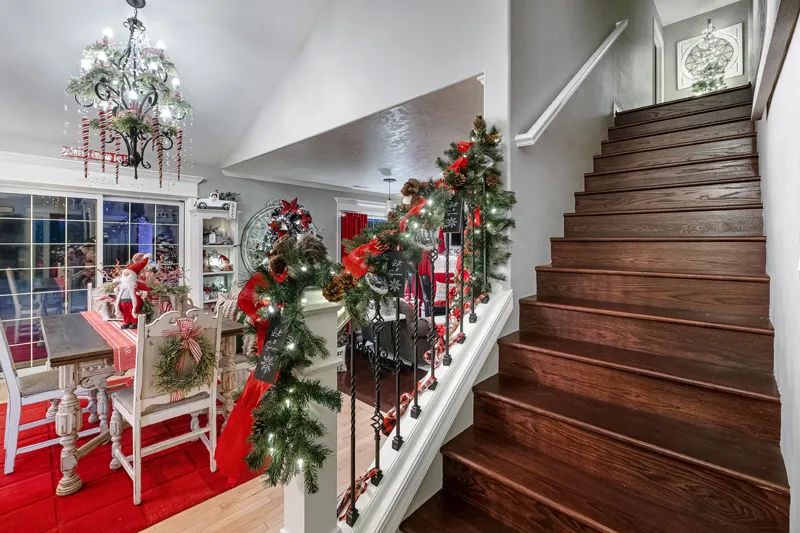 In days gone by, Martha Stewart used to spark Kim's creativity. Today, it's Pinterest that inspires. Once she gets a look in her head, she hits the town to curate it.
"I shop everywhere, primarily retail stores including TJ Max, At Home, Gainan's, Hobby Lobby, Michaels, Joann's, Real Deals, Target — anywhere I can find home décor." She's constantly scouting. "I love thrift stores and garage sales (you never know what treasures you find). Also, I love Rescued and Reclaimed Vintage Market when it comes to the Metra." And, to further keep the pocketbook in check, she'll never miss an after-season sale.
"I like shopping after-season sales simply for the surprise of unpacking them next year and forgetting what I had purchased prior year," she says.
When shopping, Boelter depends on the photos she stores on her phone. She references the images to be sure what she's purchasing fits with her other decorations. Once the season is over, they live in plastic tubs organized on shelving in the garage.
Once those tubs are full and stacked away, Kim Boelter, the Fairy Goddess of Christmas, will start counting the days all over again to when her home can come alive with holiday creativity. It makes her happy and fulfils her mantra — "Do what you love and let your imagination go!"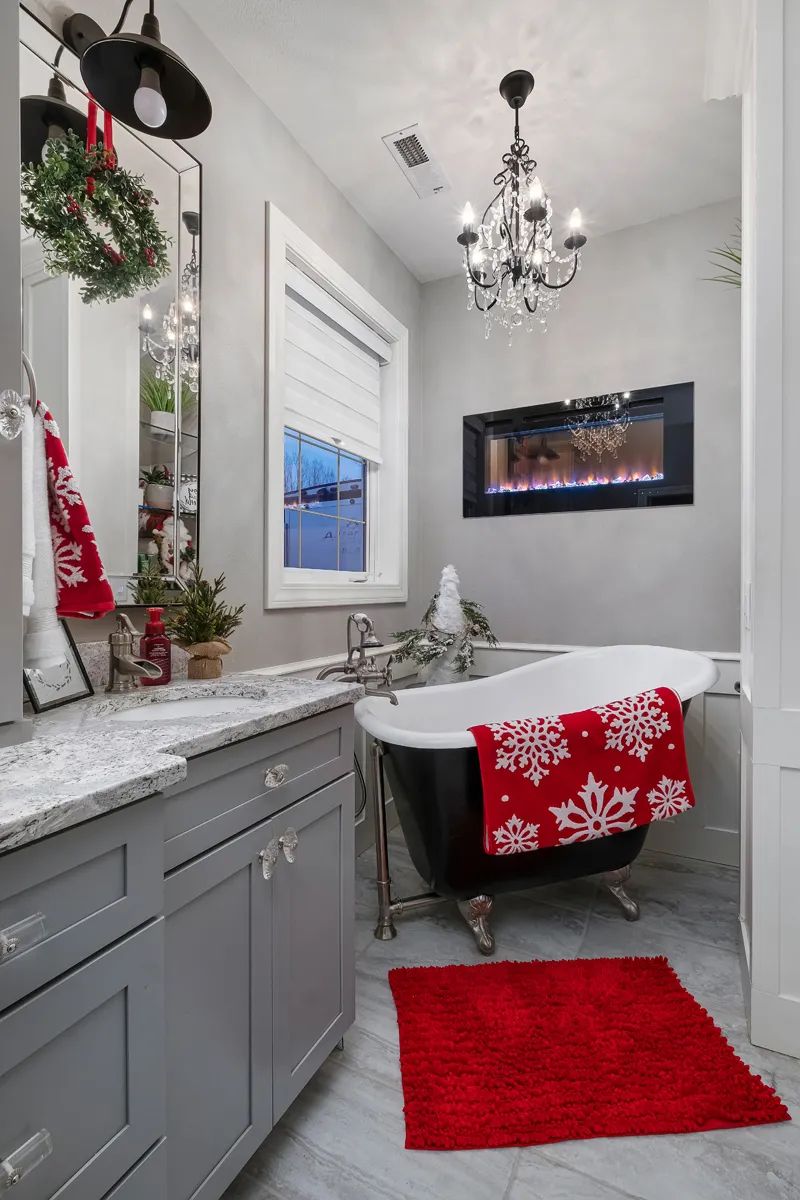 More Photos from Kim's Home