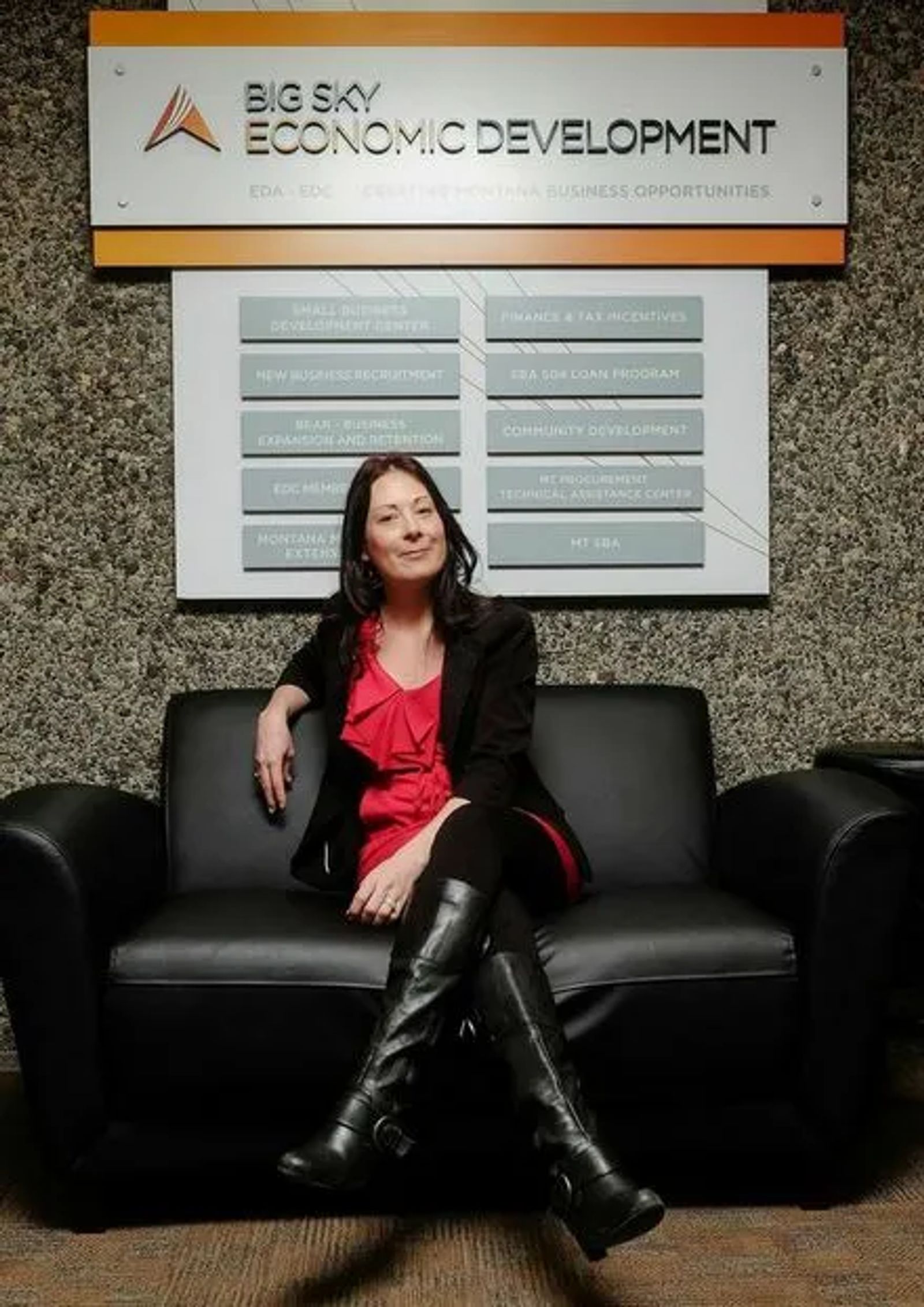 Dena Johnson: Helping Others Make Smart Decisions
Learning True Success in Life and in Business
Dena Johnson made her mark in business before reaching teenage status. She became a bona fide entrepreneur at the age of twelve. Growing up in Red Lodge, this outgoing businesswoman engineered a babysitting service wherein, not only did she have others working for her, she was always "booked." Then, for two summers she took on a fulltime nanny position. "That was my ski money," laughs Dena. "I loved to ski. I started skiing when I was two."
This early jaunt into the world of finance and business came easily to Dena. She equated working hard to achieving goals. She gleaned valuable experience from whatever task she undertook. While working at a Billings movie theater during high school, after moving with her family to Billings, Dena says she became good at public speaking. "I learned when things went wrong how you manage upset people!"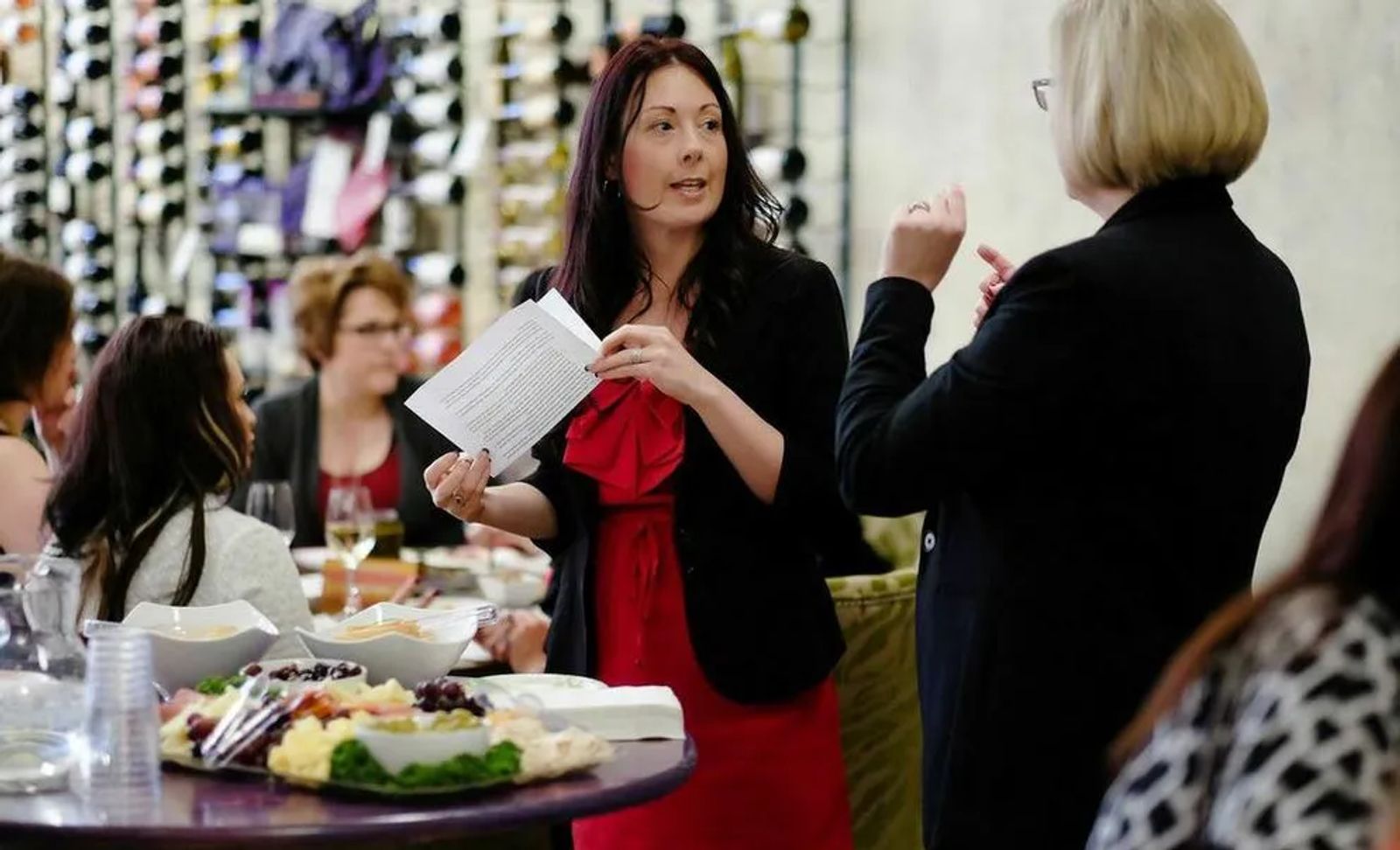 Dena garners deep satisfaction in helping people overcome obstacles. Whether it's a malfunctioning movie or something more critical like planning a strategy to open a new business, this 33-year-old wife and mother of a 10-month-old, doesn't give up. Her spirited resolve to make a difference in people's lives has developed into a highly-regarded consultant career.
Dena serves as regional director for Small Business Development Center (SBDC) at Big Sky Economic Development (BSED). She's instrumental in helping entrepreneurs and existing business owners plan, start, grow, expand and restructure their businesses.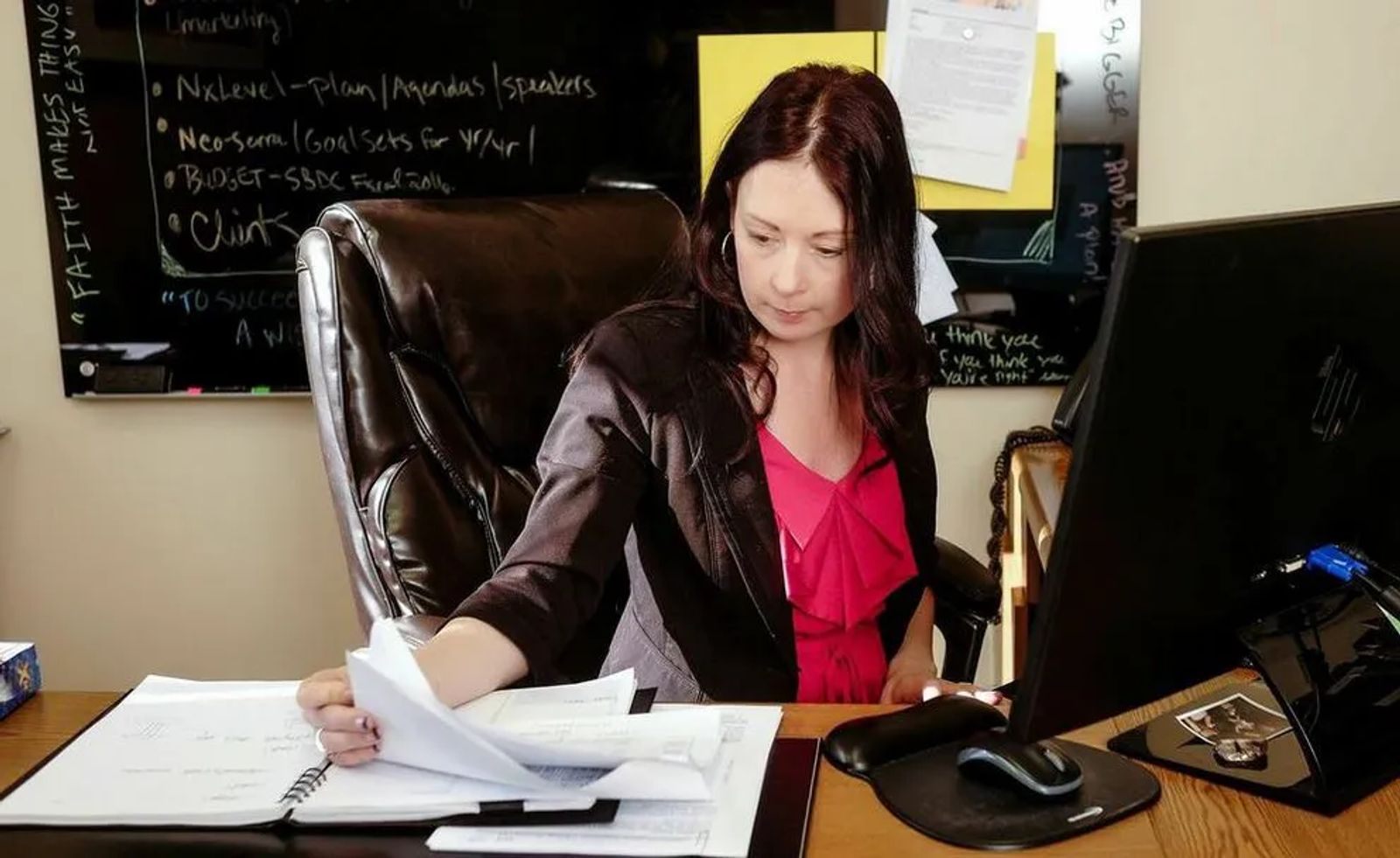 "We help make people make smart decisions," voices Dena as we sit in her office located in downtown's Granite Tower. A graduate of Rocky Mountain College with a degree in business management, Dena's department serves a nine-county region with services provided at no cost. The center is funded by the Small Business Administration (SBA), Montana Department of Commerce and Yellowstone County.
Last year, the center helped entrepreneurs and existing business owners (including men, women, Veterans and company managers) obtain $6.98 million to start new ventures. "Our goal for our center was one million," notes Dena, "so we exceeded."
Almost seven million dollars invested into start-up businesses in one year is a huge gain for the community. As Dena says, "These are real businesses coming out of this." This mammoth amount of small business loans touches many lives. It takes someone with financial savvy and educational aptitude, along with a decisive mind and people skills, to oversee this big equation. Dena leads the charge.
"I can't say enough good about Dena," exclaims Cassie LaGreca, owner of Better To Gather Events. "She's a wealth of knowledge."
When Cassie sought guidance and direction for opening an events business a couple of years ago, she turned to Dena. The two women had met in G.I.G. (Girls Impact Group), a private women's business group. "Dena encouraged me to come in (to SBDC) where she helped me find market resources and to strategize. She was a business counselor and a resource provider," states Cassie. "She gave me a good push!"
Dena adds she may not have all the answers, however, she locates the right expert for each specific situation. Her network is so broad that she can research any business and learn about it. "Connecting people to the right resource is a huge part of what I do," she says. "If small businesses surround themselves with a solid network, things, including the bottom line, get a whole lot better!"
Dena's enthusiasm for networking started during her babysitting days, continuing with a family-owned startup wireless company. She was involved in the "startup phase, employee training and expansion to a second location." The business dissolved, according to Dena, after Verizon bought out Alltel. Never one for a dull moment, this extra buzz of activity occurred while she was working at Wells Fargo Bank.
The bank had initially recruited her for personal banking. Dena had always thought she'd receive an art/writing major in college, but, as fate sometimes has it, she found herself studying business management. At the bank she learned the intricacies of small business finance.  She recalls making business and management decisions in her early twenties that she "couldn't imagine" ever making.
"I was part of a national collaborative team that held monthly conference calls to deepen our ability to serve small business clients," she relates. "I was chosen to represent Montana by the region president. This was a phenomenal program which lit my passion for team collaboration."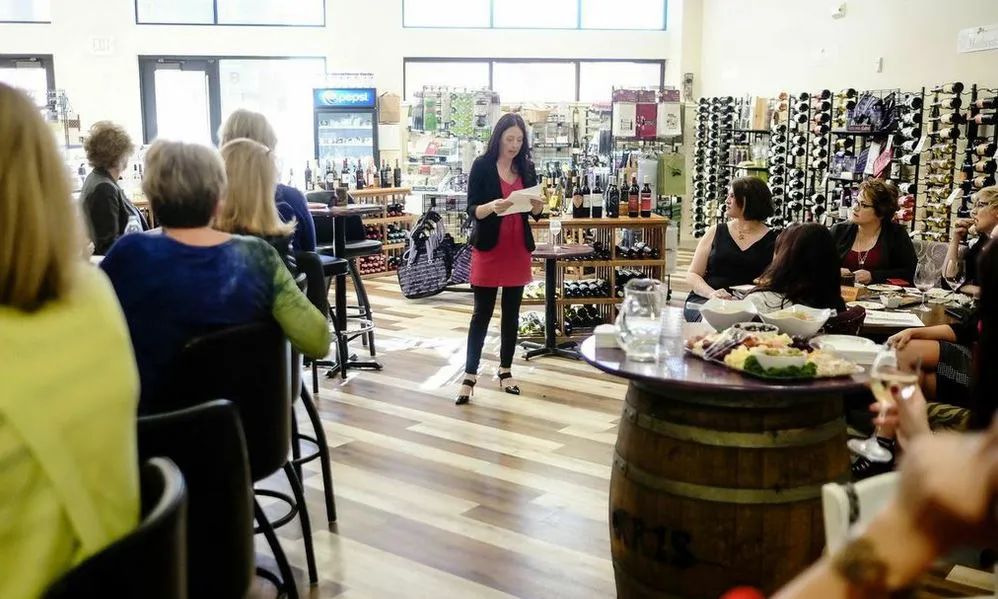 Collaborating and working with people has always been one of Dena's strong suits. She enjoys the effort of team work. She's an overachiever that possesses the overall attitude, "I work hard to be part of something more than myself."
While at Wells Fargo Bank, Dena jumped at the opportunity to spend time with business owners. This reinforced her commitment to help the backbone of America in any way possible. She discovered her niche. Later, she moved to US Bank where she delighted in making small business loans.
"I love finance," beams Dena. "It's helping people achieve their dreams, getting people to achieve success. At every company that I have ever worked for, I have been involved with, in some capacity, training or coaching others."
Dena's desire to assist others has come at a price she's been more than willing to pay. While employed at the banks, Dena earned her MBA in business administration with an emphasis in leadership. She says she's never been sorry for not pursuing that art degree even though she's a prolific artist with her own art business. However, the thrill of taking part in launching new small businesses in our state grants her enormous fulfilment.
To launch a new business these days it takes more than getting a loan and opening the doors. One needs to be technologically knowledgeable, too. While at US Bank, Dena was a board member for its company-wide virtual development network. "I learned much about the importance to connect outside the walls we often live in," offers Dena. "Virtual networks enable us to capitalize on partnerships that would not otherwise be possible. This practice of collaboration is instrumental when working with entrepreneurs at all stages."
Dena's own entrepreneurial spirit challenges her to constantly learn. Her yearn to learn perpetuates her ability to attain her goals, as well as, helping others attain theirs.
"Life is short and we only get one story to write," advises Dena. "We want to write the story that one day we'll look back and read." Her usual high-energy level relaxes briefly as she shares what her dad had taught her about living. He died this past year just one month after Dena gave birth to his granddaughter, Brynley Grace Johnson.
"My dad taught me how to dance with people. How to lead and how to follow and how important it is to know how to do both," she says, tenderly. "He told me before he died that he knew that my dance was far from over and that he was proud of me."
Dena seems wise for her years. She's taken her dad's words to heart, without a doubt. This energetic, soft-spoken, courageous professional and beautifully vibrant young mother talks today like a sage from ancient times. There's something proverbial when she says, "I believe strongly that faith makes things possible, not easy. And that every experience builds on the next, and that while knowledge can come from a book, wisdom comes from the journey."
Dena's journey is indeed far from over. She enjoys the dance of life and looks forward to each day on the job at SBDC. "I get to wake up every day and help people to raise the bar in ways they never thought possible."
"Dena helped me tremendously," raves Chad Green, a young entrepreneur who has recently built phase one of a new assisted living home, Lasting Legacy Assisting Living Home, in the Billings Heights. "From my business plan to research to even the marketing aspect, she's truly helped." He plans to open in April 2015 with space for 19 residents. "I will be forever grateful for her counseling, encouragement, mentoring and the friendship that's resulted from this experience."
Dena relishes seeing and helping people like Chad and Cassie reach for the stars and grab hold. This is what energizes her. She seizes and realizes her own dreams of being a "great mom" to Brynley and a "great wife" to husband Brandon. She's expanding her art business, looking into a doctorate program and dreaming to one day teach college kids.
Dena's working hard to help others achieve their dreams in the short lives we've been given. She dances the dance her father taught her. She's leading, sometimes following, however, willing to do both. The wisdom she's acquired booms with radiant energy as she articulates, "So keep learning and refining and be ready to let your dreams make you work hard! That is true success in life and in business."
MENTORING SMALL BUSINESS
SBDC provides consulting, training, counseling and mentorship to small businesses when starting, expanding or restructuring. For more on how it can help a new or growing business, call 406-254-6014 or log onto www.sbdc.mt.gov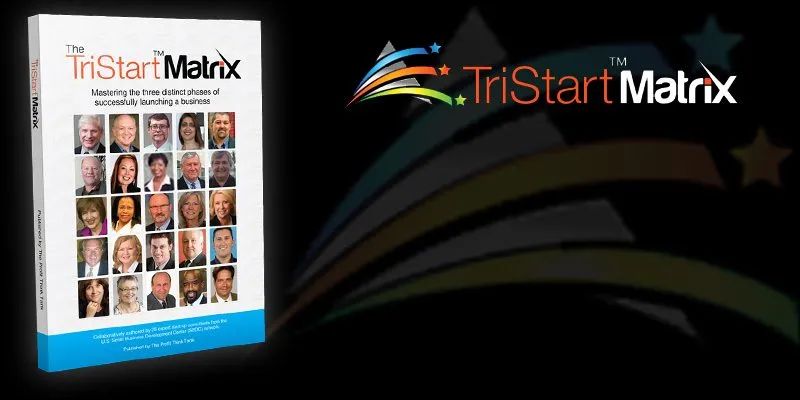 MUST READ FOR SMALL BUSINESS
Looking for a great foundation for your small business start up? The book, The TriStart Matrix is a book co-authored by Dena Johnson and other SBDC regional directors across the nation. It"s considered a 'must read' for anyone dreaming about a new small business. For more, visit profitthinktank.com