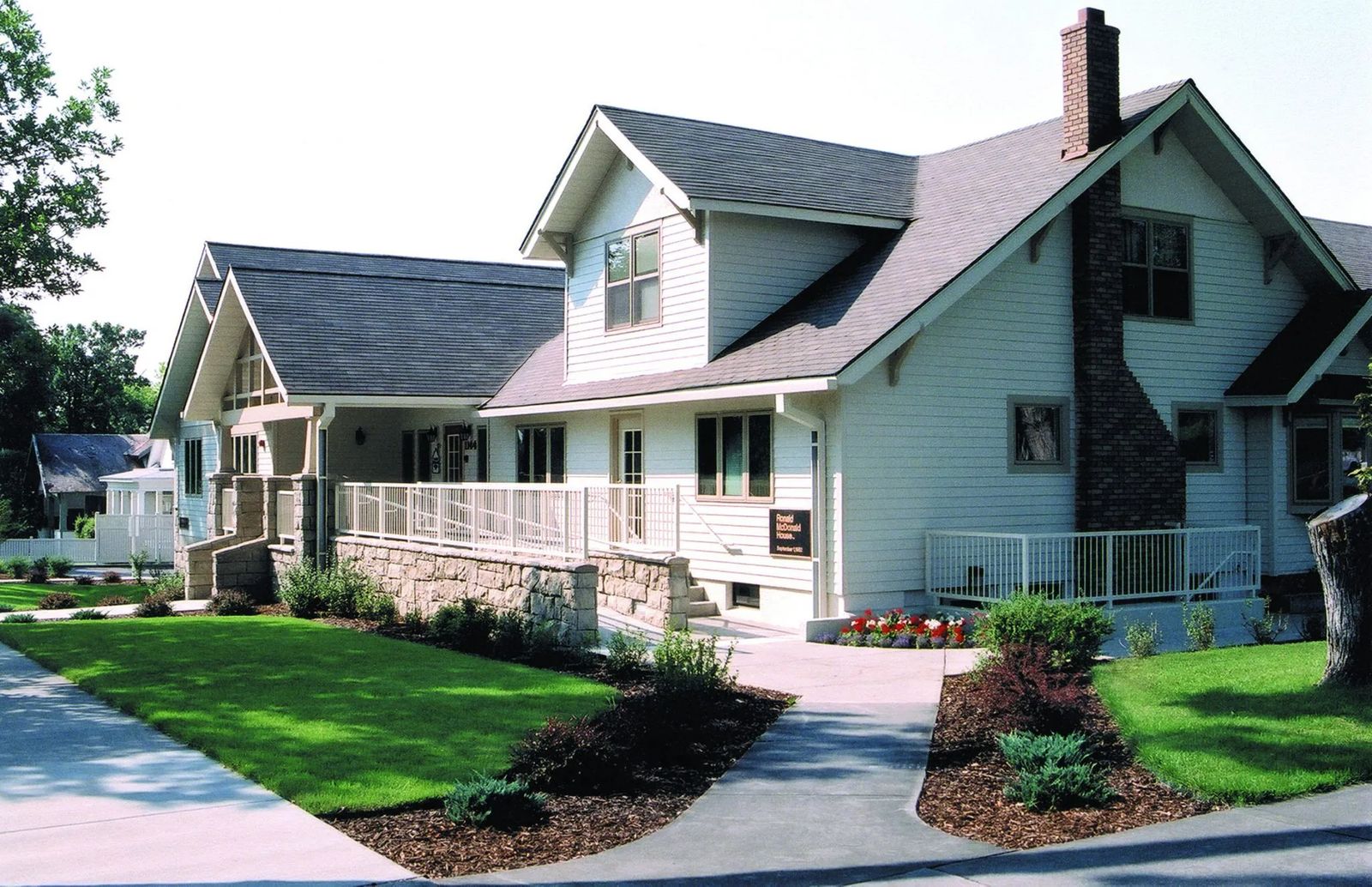 Designing a Lifeline for Families
The expanding Ronald McDonald House of Eastern Montana

Early in her pregnancy, Amanda Hodge and husband Josh of Volborg, Montana knew something wasn't quite right with the baby growing inside. Doctors diagnosed Amanda with placental mesenchymal dysplasia (PMD), causing abnormal growth of the placenta. The condition meant Amanda and Josh's baby had a 50% chance of survival. Carefully monitored by Dr. Kyla Carlson of Billings OB-GYN and Dr. Roger Wallace, their maternal fetal specialist, Amanda and Josh regarded each week she remained pregnant a gift. Miraculously, their daughter, Kyndal, was born on May 23rd at 28 weeks old.  She weighed just 2 pounds and was at least two weeks behind on the normal growth chart. The tiny baby required an immediate blood transfusion since so much blood was lost through the damaged placenta.
While Amanda recovered from emergency surgery at St. Vincent Healthcare, the thought that she, her husband, and their two kids, Kimber, 6, and Sutton, 5, were 187 miles from home was more than overwhelming. Thankfully, the new family found respite in a kind of home away from home right across the street from the hospital. Amanda and Josh could stay close to their new tiny daughter thanks to the Ronald McDonald House.
"The RMH has been such a blessing," says Amanda. "I had heard about the house before, but until you are in that situation you don't know what an amazing thing it is to be able to have a place to stay so close to your baby." The family and doctors hope that Kyndal will be able to join her older brother and sister at home by her original due date. In the meantime, Amanda lives at the house full time and the family has a beautiful, fun, welcoming home to stay in, at very minimal cost (roughly $25 a night), when they come to town to visit Kyndal.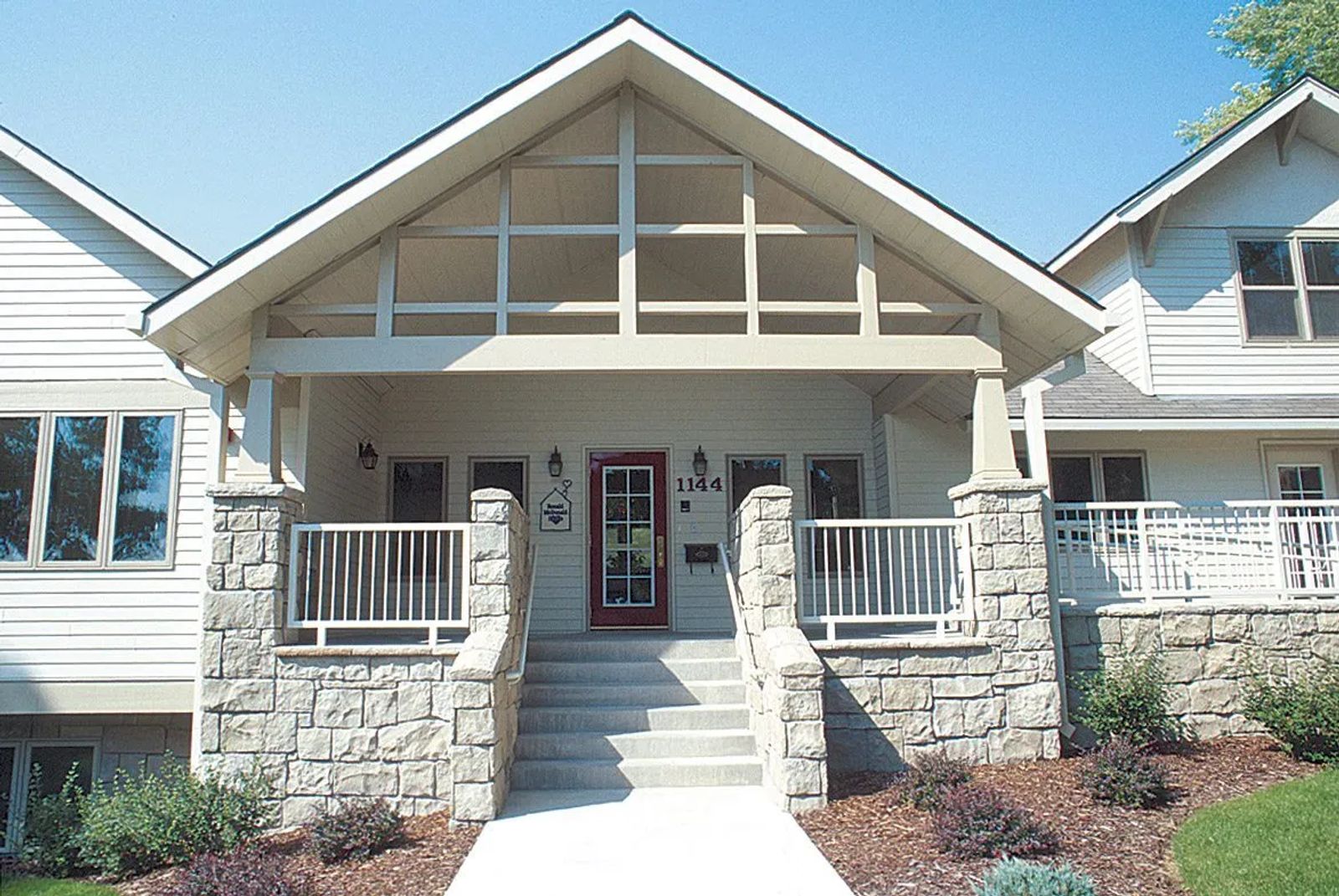 Today, the house at 1144 N. 30th Street is currently a busy construction zone. To meet the growing needs of the pediatric medically affected community the Ronald McDonald House is expanding for the third time in its 35-year history. The addition of Billings Clinic Neonatal ICU and added pediatric specialists in Billings is decreasing the need to fly infants to larger medical hubs like Denver, Minneapolis, Salt Lake City, and Seattle. While the Ronald McDonald House is dedicated to serving families with any patients under the age of 18, 70% of the Billings house residents are NICU families. Even though the home will take families for as short as one night, the house is frequently filled to capacity with families staying long term.
Over the past 30 years, this operation has had the advantage of being under the steady leadership of one amazing woman, Connie Grammens. Connie landed the job thanks to a twist of fate. In 1979, she lost her retail job when Cole's department store in downtown Billings closed its doors. A friend told her of a position at the then new Ronald Mc Donald House. Connie shares, "I was familiar with them from my involvement in the Junior League, but I didn't know much at the charity." Fortunately, for her and for the community, Connie landed the job as head of the house. She's been at the helm ever since.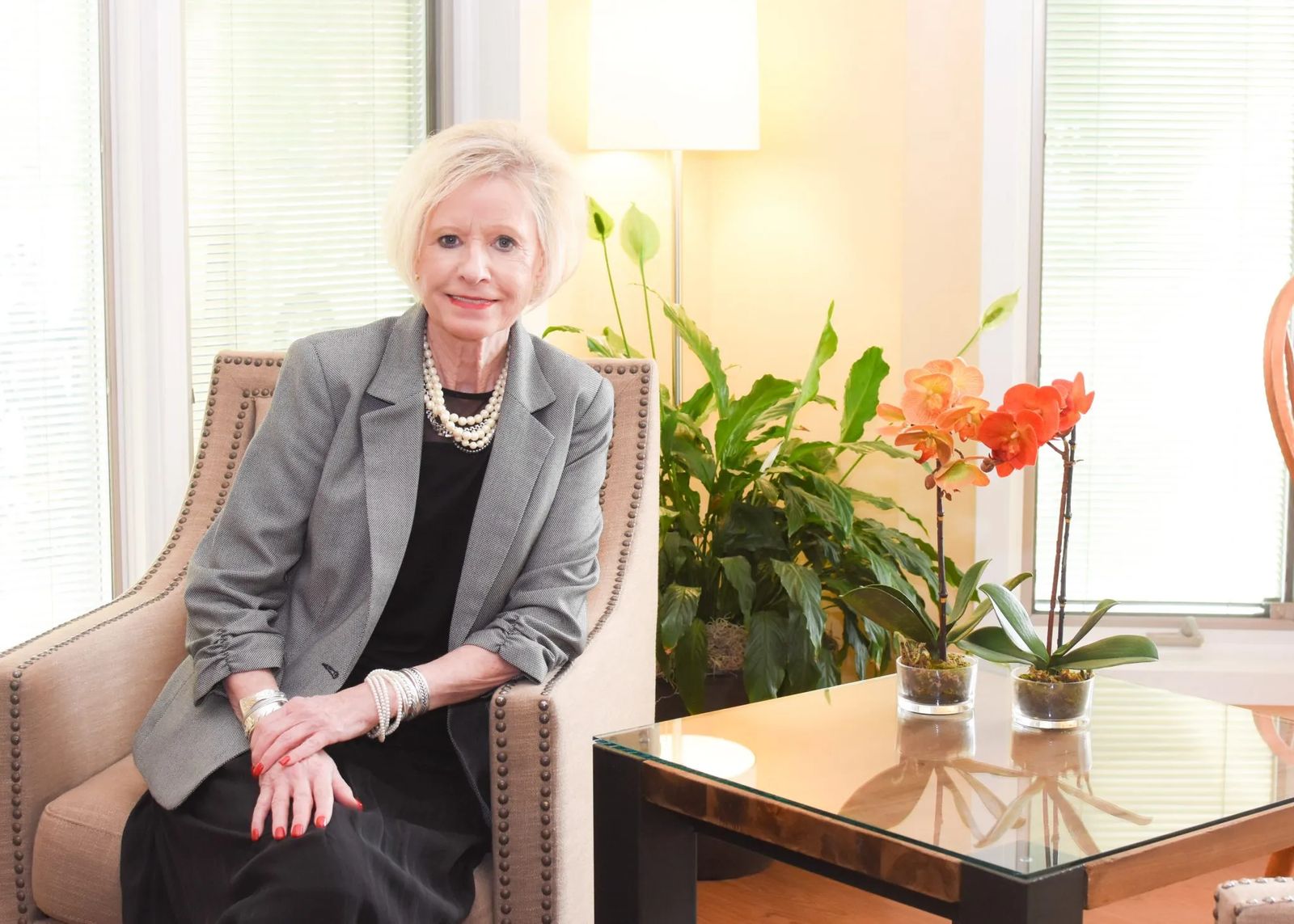 "When I started, it was a little over 3,000-square-foot home built in the 1900s. We were able to host just nine families. The addition of a Neonatal I.C.U. at St. Vincent Health increased the need for more space." The first major expansion happened in 1999. A $1.5 million campaign allowed the house to accommodate families more comfortably.  A remodel in 2009 added even more bedrooms.
The current $3 million campaign will add essentially another house to the already existing structure. Eleven more bedrooms are being added, increasing the number to 20. Amenities such a full shared kitchen, living room, playrooms, exercise, teen rooms, laundry rooms and breastfeeding rooms are being constructed now. "The new space will also have more family gathering spots," says Grammens. She adds, "We want the house to feel like a home. We don't want the feeling to be institutional." The campaign for the new space has been successful and is two-thirds of the way done.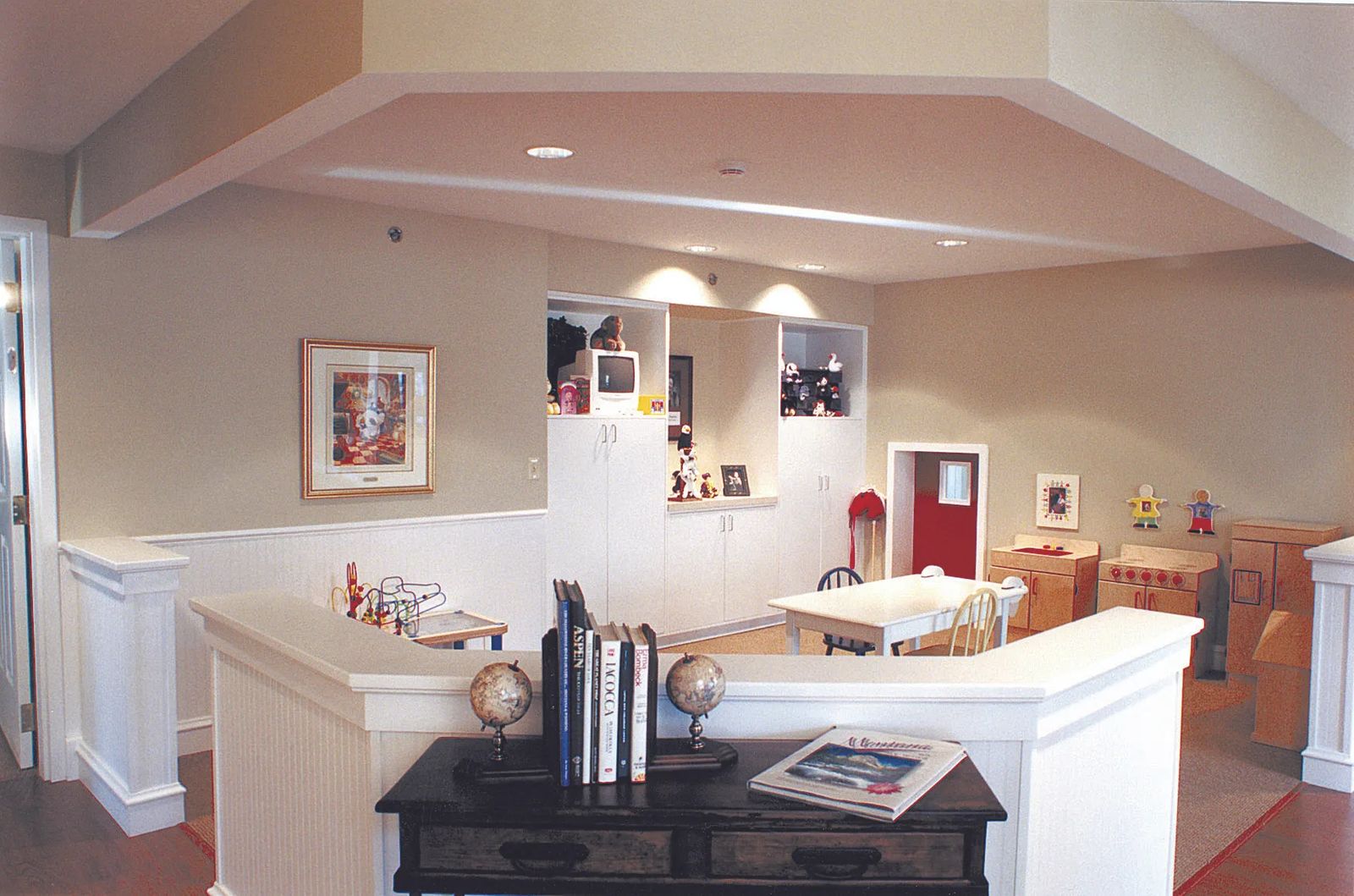 While the home is growing to accommodate more families, Connie remains the one full-time staff member. She's backed up by 13 part-time workers and more than 300 volunteers that do their absolute best to make this house a home, complete with beautiful décor, play rooms, cozy living spaces and a well-stocked kitchen. Home cooked meals are provided and the staff never skimps on holiday and seasonal celebrations to add a dash of charm.
Amanda Hodge says, "Our kids love the house. For us as parents, it is one less thing to have to think about. There are so many other things my brain is trying to process and it is amazing to have a place like this in a crisis." For the Hodges and thousands of families like theirs, Connie and the Ronald McDonald House Charities of Eastern Montana are a lifeline and place of comfort that is unmatched in quality and, more importantly, love.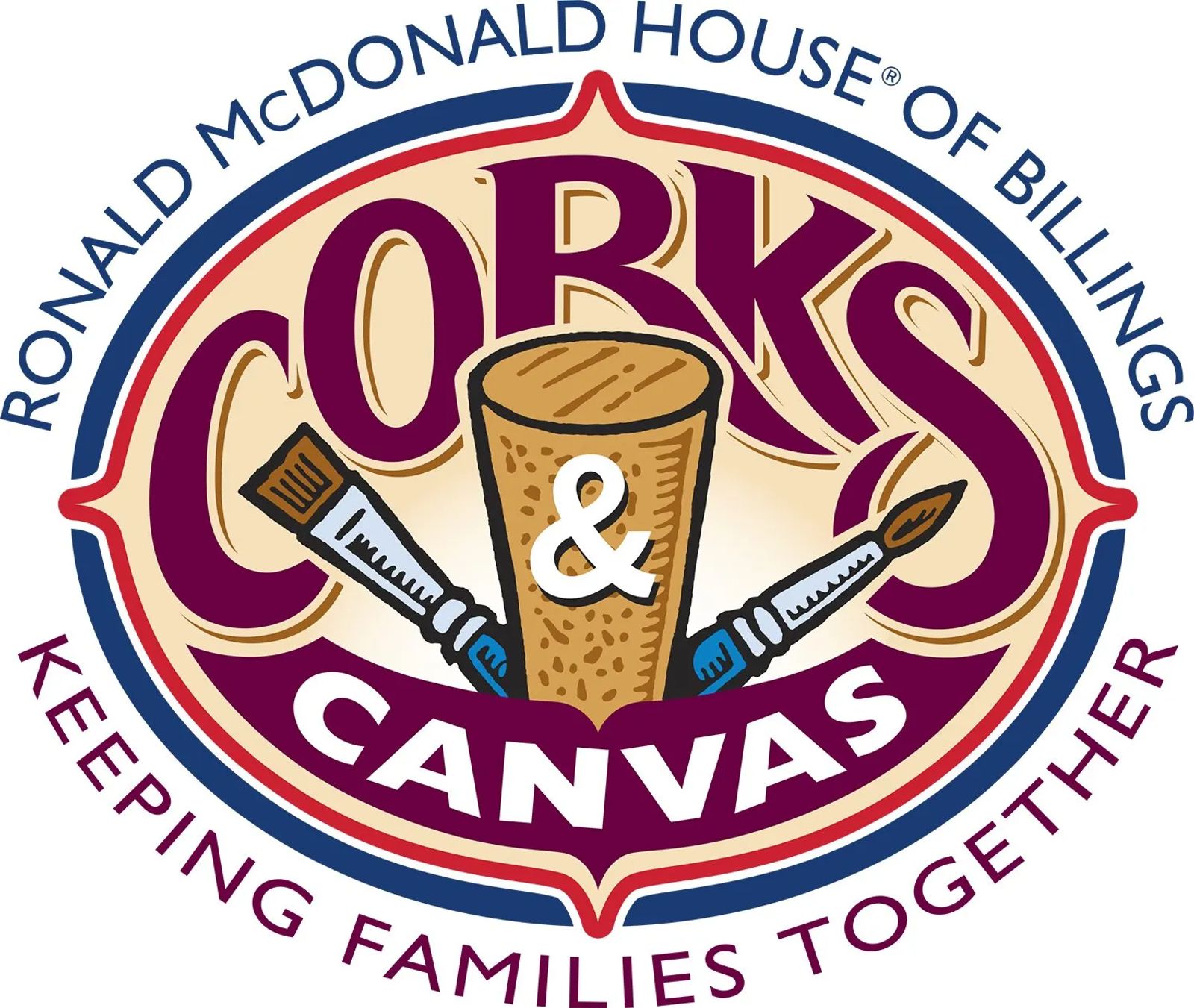 CORKS & CANVAS
Major fundraiser for Ronald McDonald House Charities of Eastern Montana
Sip wine, do a little dancing, enjoy a little art. On Sept. 15, Zoo Montana will host the 11th Annual Corks and Canvas fundraiser benefiting Ronald McDonald House Charities of Eastern Montana. The event features the art of Billings' artist Carol Spielman along with beverages from local brewers, wineries, and distilleries. Not only will guests have a chance to peruse and bid on silent auction items full of art, wine, gifts and vacation packages, attendees will have the opportunity to hear from families who have been the beneficiaries of Ronald McDonald House Charities. Co-Chair Jessica Scheer, N.P. says, "Everybody can connect with children in need and our donors truly believe in helping the families. It is a very personal event because we know we are allowing families to be a part of their children's healing while they are receiving medical care. We are passionate about that." Because this is the charity's main fundraiser, the goal is to raise well beyond the $180,000 garnered from last year's event. Individual tickets are available for $125. Table sponsorships are $1500. For more information call 406.256.8006 or email adonovan@rmhcbillings.org.

KEEPING FAMILIES CLOSE
The Ronald Mc Donald House Charities of Eastern Montana is part of an International charity, which has houses in 43 countries. The Billings house was only the 39th home built, and during its tenure has served more than 15,000 families. The mission is "to directly impact the health and wellbeing of children and their families."