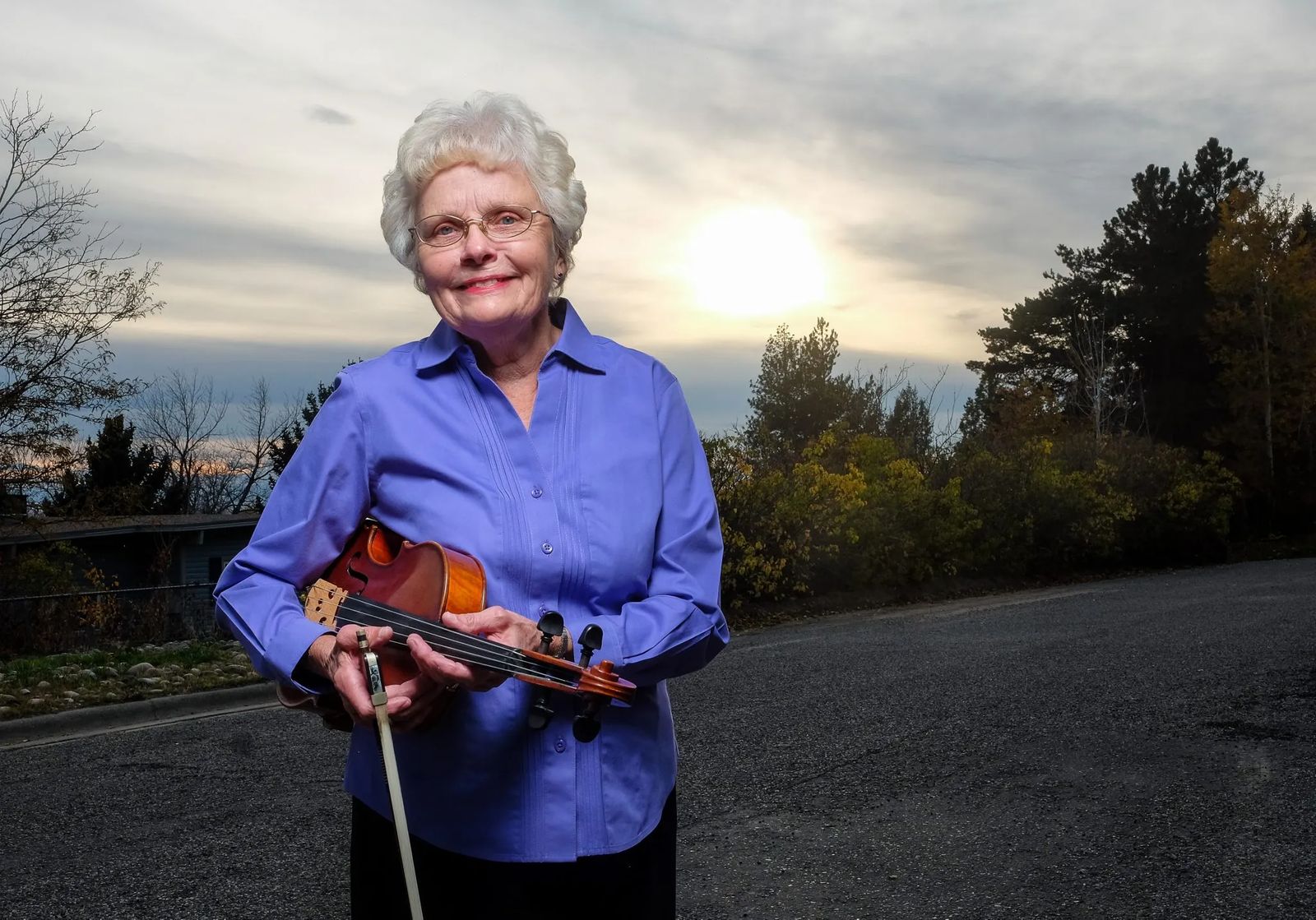 Diane Fossen built a life around music
When Diane Fossen first heard the violin as a child, she knew she wanted to play one. To her, the sound was like singing, clear and sweet. The first time she played, she knew it was what she wanted to do her whole life, and when she began teaching violin as a teenager, she found her true calling.
Diane Fossen is 75, and she has been playing for the Billings Symphony for the past 54 years. For the symphony, she plays the viola, an instrument slightly larger than the violin with a lower range. Like almost all of her students, she learned to play the violin first, beginning in elementary school.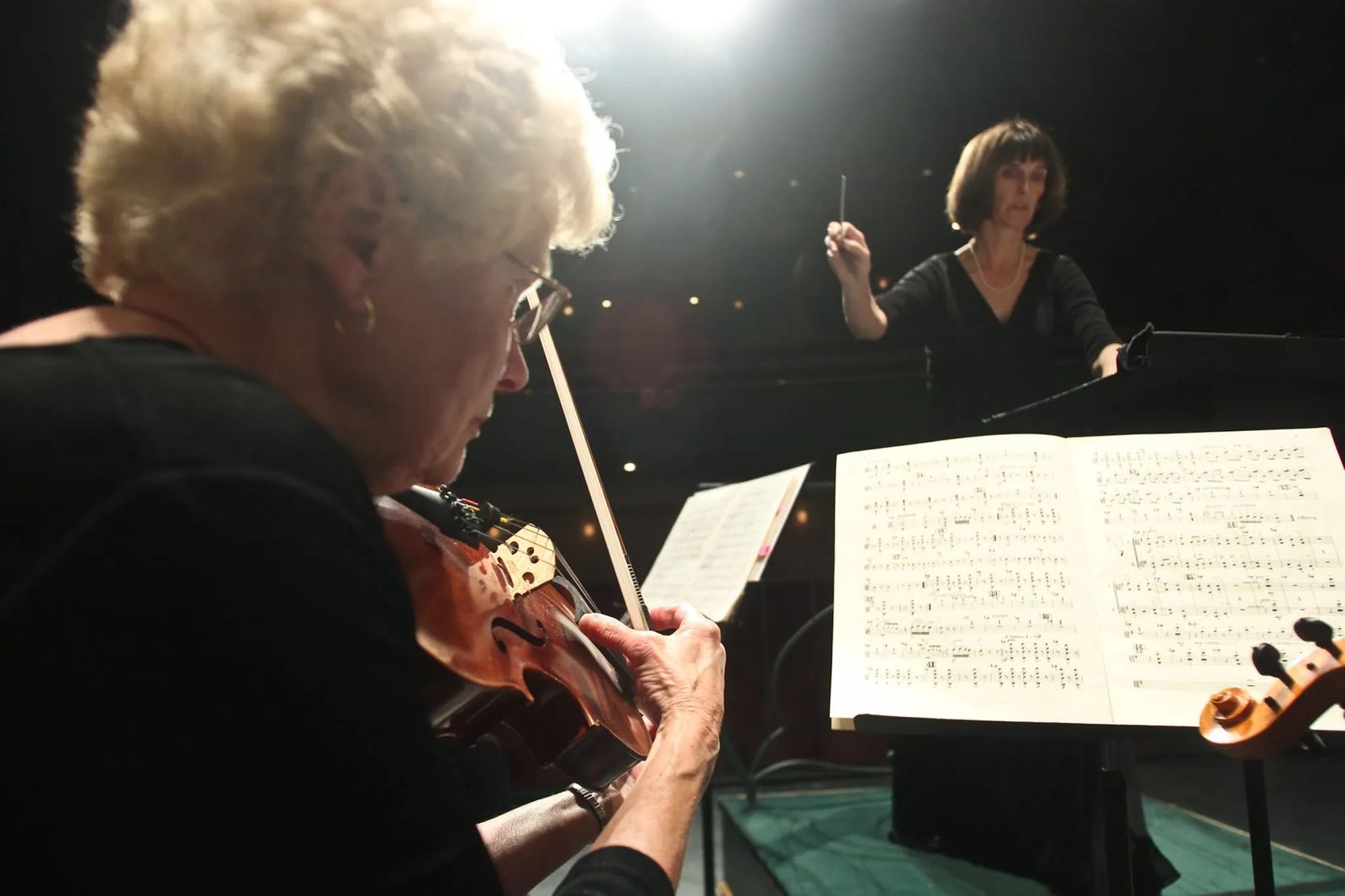 Growing up in Fargo, N.D., her grade school had an orchestra, a rarity in those days and unheard of today. It was her first opportunity to play. She loved it, and her parents invested in a violin for her. In the fifth grade, she started taking lessons after school at the Concordia Conservatory. She had a natural talent for music and was dedicated to improving, and at age 15, she began teaching elementary-aged students at the conservatory.
While in college at Concordia College, Diane started playing with the Fargo Moorhead Symphony. The symphony had a need for an additional viola player, so Diane bought one and spent her Christmas break teaching herself to play the larger, lower-toned instrument. She graduated in 1962 with a degree in music education and took her first teaching job in Billings Public Schools. Later, she broke away from the classroom to raise her daughter and began offering private lessons in her home.
Over the years, she has taught hundreds of students and still carries a full load, offering lessons before and after school. These days she's cut back some, and now takes Fridays off. Children are her primary students, but adults take lessons from her as well. Her youngest student is 6. Her oldest is 82.
Practice Makes Perfect
There's no denying it. The old adage is true. Practice does make perfect, and when Diane reminds her students to practice, it isn't just a hollow request. It is a necessity. Diane still practices every day and practices more when she's learning a new piece for the symphony.
"Practice has to be a part of your life forever," Diane says. "You have to practice no matter if you've played 60 years or not." It takes discipline to create that routine, she says, but discipline is an important skill. Diane has high expectations for her students.
"In today's society, young people are not used to working so hard to make progress," Diane says. "It takes a long time before you can sound really good."
Diane Fossen had this violin made for her in 1959 by a luthier in Fargo, N.D. Every Friday after her violin lesson she would visit the shop and see its progress. She's played it almost every day since it was finished[/caption]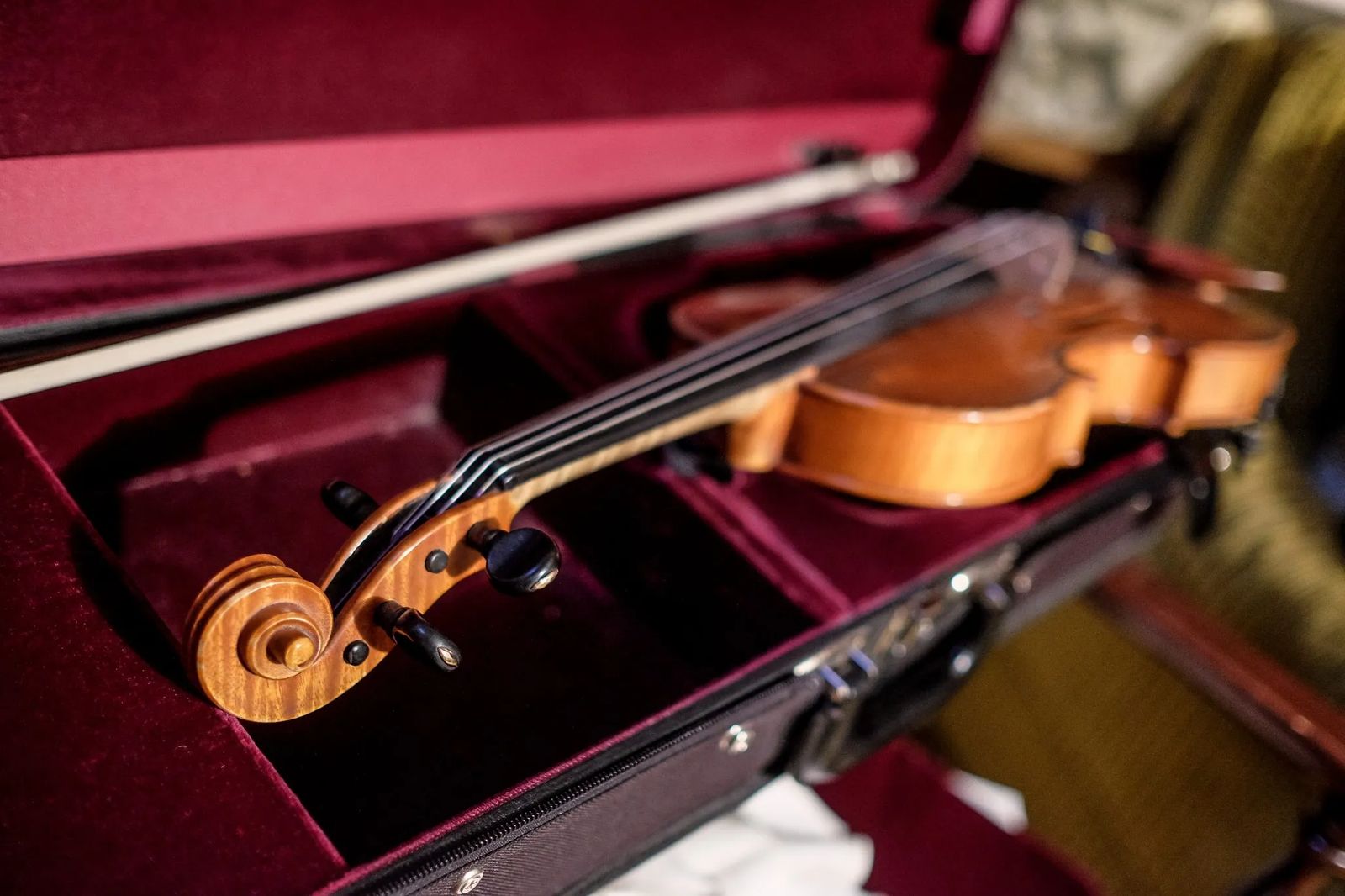 In addition to discipline, which Diane believes will take a musician much farther than talent alone, her music students are also gaining other valuable life skills. They're taking direction, learning from constructive criticism, and learning that music requires mastery and that every mistake needs to be corrected in order to progress. Learning music requires focus, concentration, and dedication, and students learn poise when they perform.
"There's nothing you can do that will feel as good as it feels to master an instrument," Diane says.
Karen Breetz' two children, ages 11 and 8, are both taking lessons from Diane. She says the experience has been wonderful. Her children have gained confidence and gained an appreciation for the arts.
"She's very positive and patient and I think she's a great role model for kids and for us as parents," Karen says.
Diane hopes all her students have the opportunity to play in an orchestra or on a symphony. The experience of playing as part of a group takes music to a new level, Diane attests, but not all her students will go that route.
"I'm not teaching to make them into professional musicians. What warms my heart is when I see these kids play into adulthood and enjoy music," Diane says.
Joe McCloskey started taking lessons from Diane two years ago. At 66, he decided he wanted to learn to play the violin, and it hasn't been easy. He remembers about four months into his lessons complaining about how difficult it was.
"She put her face up to mine and said, 'Yeah, and it's going to get harder too!'" Joe says.
He hasn't complained since and said that for as serious as Diane can be, she's also just as encouraging. She's made music fun, and he looks forward to his lesson every week. "She really cares. She's not just going through the motions," he adds. "It's important to her and she lets her students know that they're important to her too."
Diane has been impressed with the progress that Joe has made. Learning to play the violin isn't easy for any beginner and even more difficult for adults.
"I tell my students if you get discouraged, just look back at the progress you made," Diane says. "You're getting better all the time."
A Passion for Performance
When Diane talks about her time in the symphony and various performances she's had throughout the years, her clear blue eyes light up. Even with all the work, it takes to prepare, she's come to love performing.
"It's exhilarating," Diane says. "You have to be in the performance mode. It takes focus. You can't be thinking of 20 other things."
Diane's husband, Ed, who passed away recently had always been supportive of her love for music since the two first met. He learned over the years that she needed time to mentally prepare for a concert, and didn't have much to give on the day of a performance. Diane will always be grateful for not only his support for her but also his support for her students.
"He endured 7 a.m. beginner lessons for years," Diane says.
Over the years, the symphony has become more demanding, she says. The pieces are more difficult, the expectations are higher and theme concerts put additional pressure on musicians. It's also a time commitment. The musicians learn the music on their own before rehearsing as a group, and the conductor has to bring them all together.
Diane has quite a few students who currently play or have played with the Billings Symphony. Some have even played long enough to retire, but not Diane.
"I love it, so why would I quit?" Diane says. "It's just so rewarding."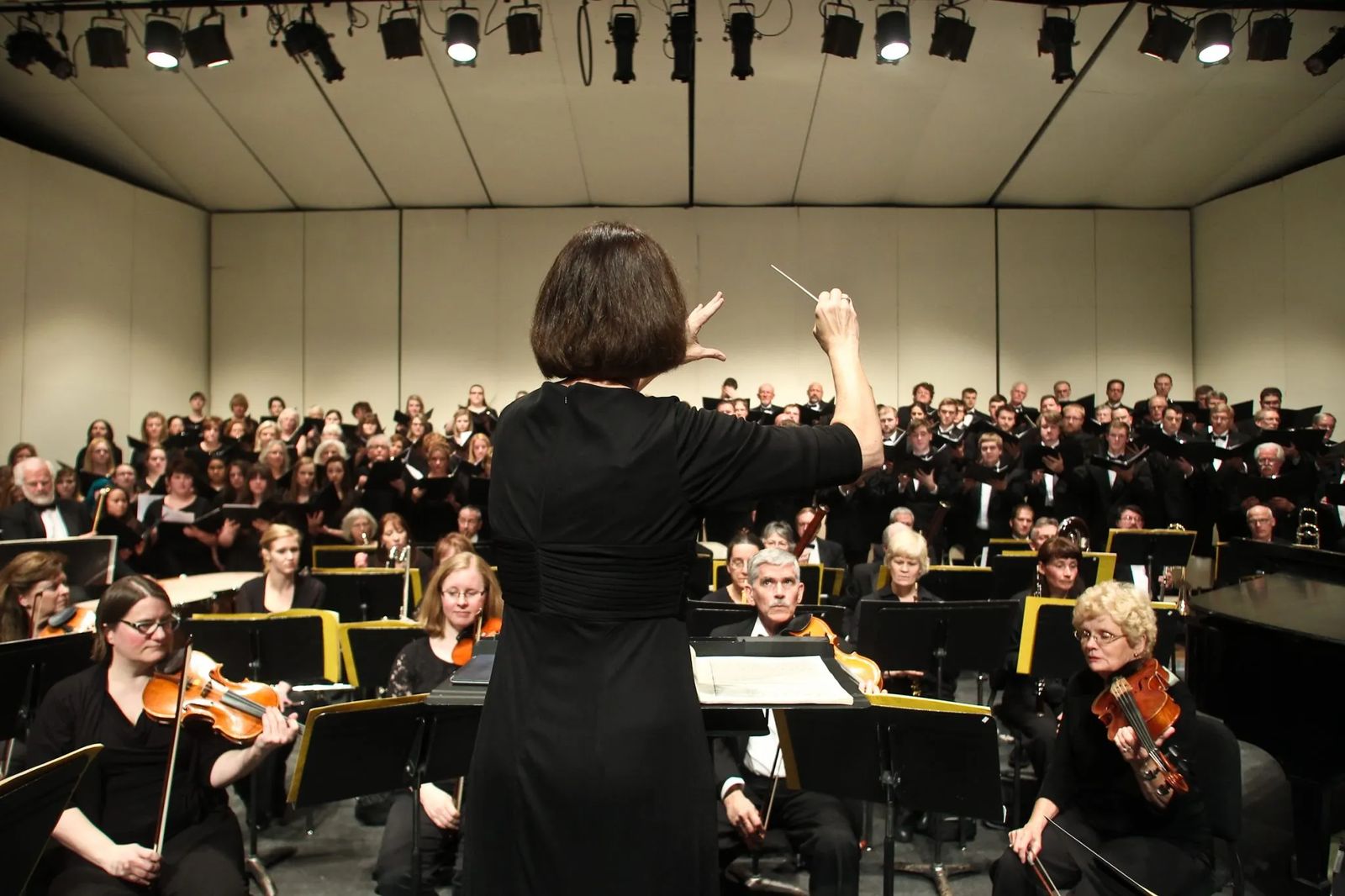 See You at the Symphony
The Billings Symphony Orchestra and Chorale will offer its Holiday Pops concert on Saturday, Dec. 17, at 7:30 p.m. at the Alberta Bair Theater. On Saturday, Jan. 21, at noon, the Billings Symphony will perform its annual family concert. The program is in collaboration with NOVA Center for the Performing Arts and is titled, Fractured Fairy Tales. For ticket information, visit billingssymphony.org.