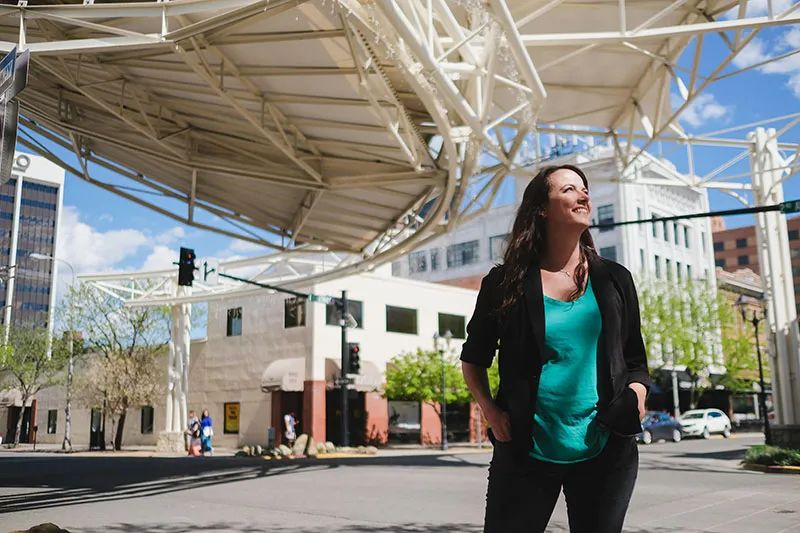 Dreaming Big
Meet Katy Easton, the new Downtown Billings Alliance CEO
When Katy Easton visits a new community, she makes a point to visit its downtown. Katy believes that a vital, energetic downtown reflects the health and well-being of the larger community. She never guessed that one day she'd find herself at the helm of Montana's largest downtown organization.
When Katy moved to Billings in 2015, downtown Billings made a favorable first impression.  There were busy restaurants, even on weekday nights, historic buildings, healthy museums and arts venues, a vibrant summer Farmers' Market and interesting retail shops. With her husband, James, a special-education teacher at Billings Senior High School, their two big dogs and the couple's collection of mountain bikes, Katy settled in, ready to discover what Billings might offer.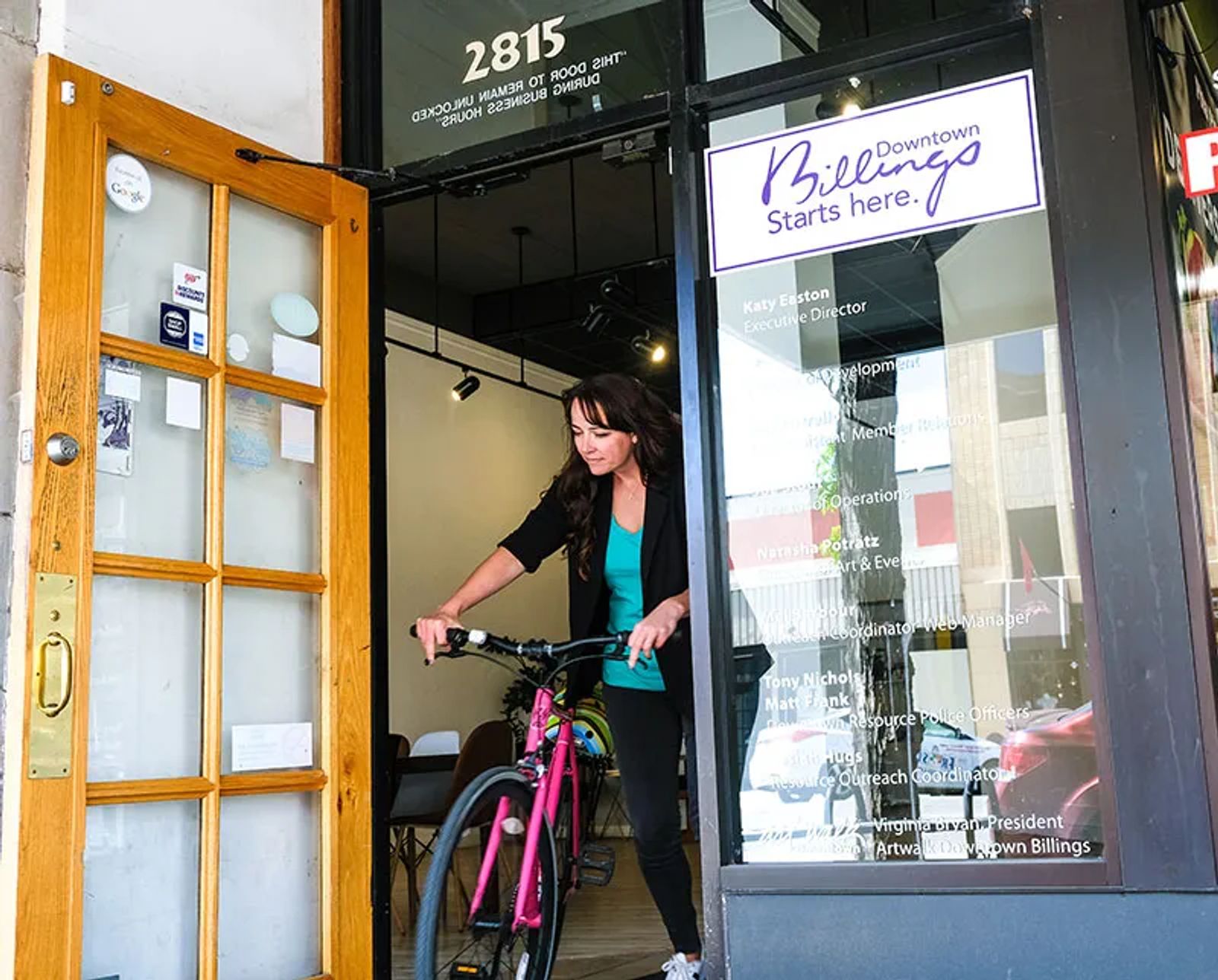 BEFORE BILLINGS BECKONED
Katy and James met and married in Grand Junction, Colorado, on the western front of the Rocky Mountains.  Katy's parents live in Grand Junction.  Her mother was the high school principal where James taught and she arranged for the couple to meet on a blind date.
At the time, Katy, a construction manager, was overseeing new facilities construction on the Colorado Mesa University campus in Grand Junction.  Her job was fast-paced and required on-the-spot decision making. She worked with property owners, architects, engineers and tradesmen in the area.
"I want you to meet this guy," she remembers her mom saying. "I think you'll like him." Isn't there a maxim that mothers are always right? Later, when James brought up the idea of a move to Billings to be closer to his large, extended family, Katy was game for an adventure.
Katy's discovered many similarities between Billings and Grand Junction. They are about the same size and both are within a one-hour drive of mountains that offer multiple outdoor recreation options. Both cities also boast of regional medical centers and a strong arts and cultural presence.
Katy quickly found a job as a grant writer for the Big Sky Economic Development. With her strong communications and writing skills and her construction management experience, she was called upon to juggle multiple projects, schedules and budgets. She gained new insight into the challenges of economic development as she worked with regional, Montana, Billings and Yellowstone County officials. Even with all that, she'll tell you the best part of her Big Sky ED job was cycling back and forth from home to work in the downtown core.
RIGHT UP HER ALLEY
In 2017, Lisa Harmon announced she was leaving as executive director of the Downtown Billings Alliance (DBA), a position she'd held for more than 15 years.  Many folks viewed Lisa's departure with trepidation, as she and the DBA were nearly synonymous.  Lisa had overseen several significant downtown improvement projects — including renovations of the Securities Building and the Northern Hotel — that used tax increment financing dollars. Under her leadership, the Community Innovations Program gained national recognition for addressing homelessness and chronic inebriation on downtown streets. A new strategic plan for the downtown neighborhood was about to be unveiled.
Katy didn't see Lisa's strong downtown Billings leadership as a deterrent. She saw it as an opportunity to be seized. The job, she says, is "right up her alley" because it combines her career skills with her passion for downtown vitality. In February 2018, Katy took the helm as the DBA's CEO.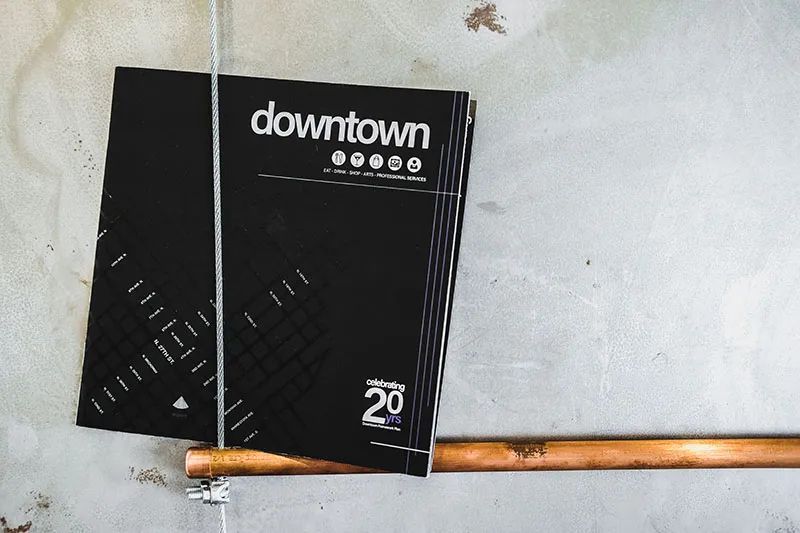 DREAM BIG
Katy is mindful of the fact that many folks view new leadership with skepticism, as it requires a review of the status quo. From her vantage point, new leadership offers a chance to renew relationships and engage in new conversations. She wants to know what the DBA can do better. She isn't constrained by the notion that "we've always done it this way." She firmly believes Billings is poised to go from good to great, given the strong foundation created under Lisa's leadership.
Included in that strong foundation is a tightly knit staff with a history of working together and a team spirit, especially when staging downtown events. Billings has an urban feel that's lacking in Montana's other large communities. The downtown's large footprint was recently recognized as an asset by the Hammes Group, which recommended that Billings invest in capital improvements in several downtown areas, as opposed to investing in one mega-structure.
"Billings is poised to move from its 'boom and bust' cycle to sustained growth," Katy says. "Our story precedes Coulson Park, the original townsite on the Yellowstone River. We need to come together to tell it."
Katy is energized by the DBA's Strategic Plan. She wants more downtown housing options and an even stronger public art presence. An avid cyclist, she's already calling for more collaboration between walk/bike trail advocates and the downtown. She believes these components will strengthen the retail and professional community already in place.
From her perspective, it is time for Billings to "dream big," and Katy Easton is ready to get started.