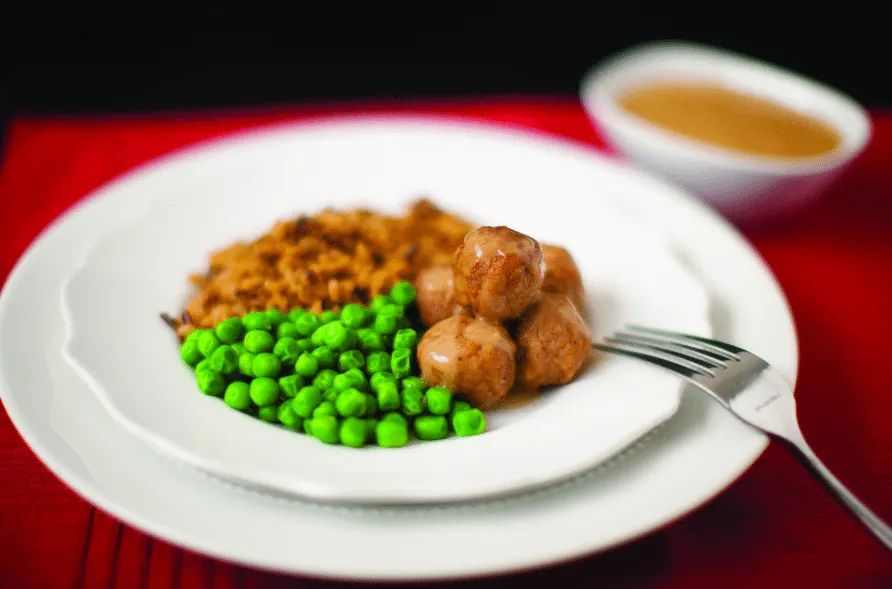 Family Friendly Favorites: Creamy Mushroom Meatballs
Quick & hearty to warm up winter nights
Growing up on a cattle ranch in Central Montana, I love the flavor of good, homegrown beef. That's why when I find a gem of a recipe like this one, I play around with the flavors, tweak it and try to make it my own. This dish offers great flavor, is hearty, is a good source of protein and, best yet, is simple to make.  It is definitely in the go-to section of my recipe box in the winter. I dish up this recipe up with egg noodles and prepare a mushroom gravy to top it off. If a mushroom gravy doesn't appeal to you, this recipe would also go well with a pasta sauce (red or white), or it could even be served as an appetizer.
MEATBALLS IN A CREAMY MUSHROOM SAUCE
~Recipe by Tasha Mills
1 1/2 pounds ground beef, 85%
1/4 c. dry bread crumbs (I use the kind that has extra Italian seasoning in them)
4 cloves garlic, finely minced
1/2 t. dried leaf basil
1/2 t. dried leaf oregano
½ t. Italian Seasoning
2 T fresh chopped parsley, or 2 t. dried
3/4 t. salt
1/4 t. ground black pepper
1 large egg, slightly beaten
1/4 c. milk (I like to use Almond Milk)
DIRECTIONS
Coat cookie sheet or baking dish with nonstick spray. Heat the oven to 350°. Combine all ingredients and shape into 1-inch meatballs. Arrange the meatballs on the prepared cookie sheet and bake for about 35 minutes, or until cooked through. If your meatballs are larger, bake longer, or until thoroughly cooked.  Serves 6 to 8.
MUSHROOM GRAVY 
1 can of Cream of Mushroom Soup
Almond Milk
DIRECTIONS
In a sauce pan, add milk until desired gravy consistency is reached and heat over medium heat.  Pour over top of noodles and meatballs.