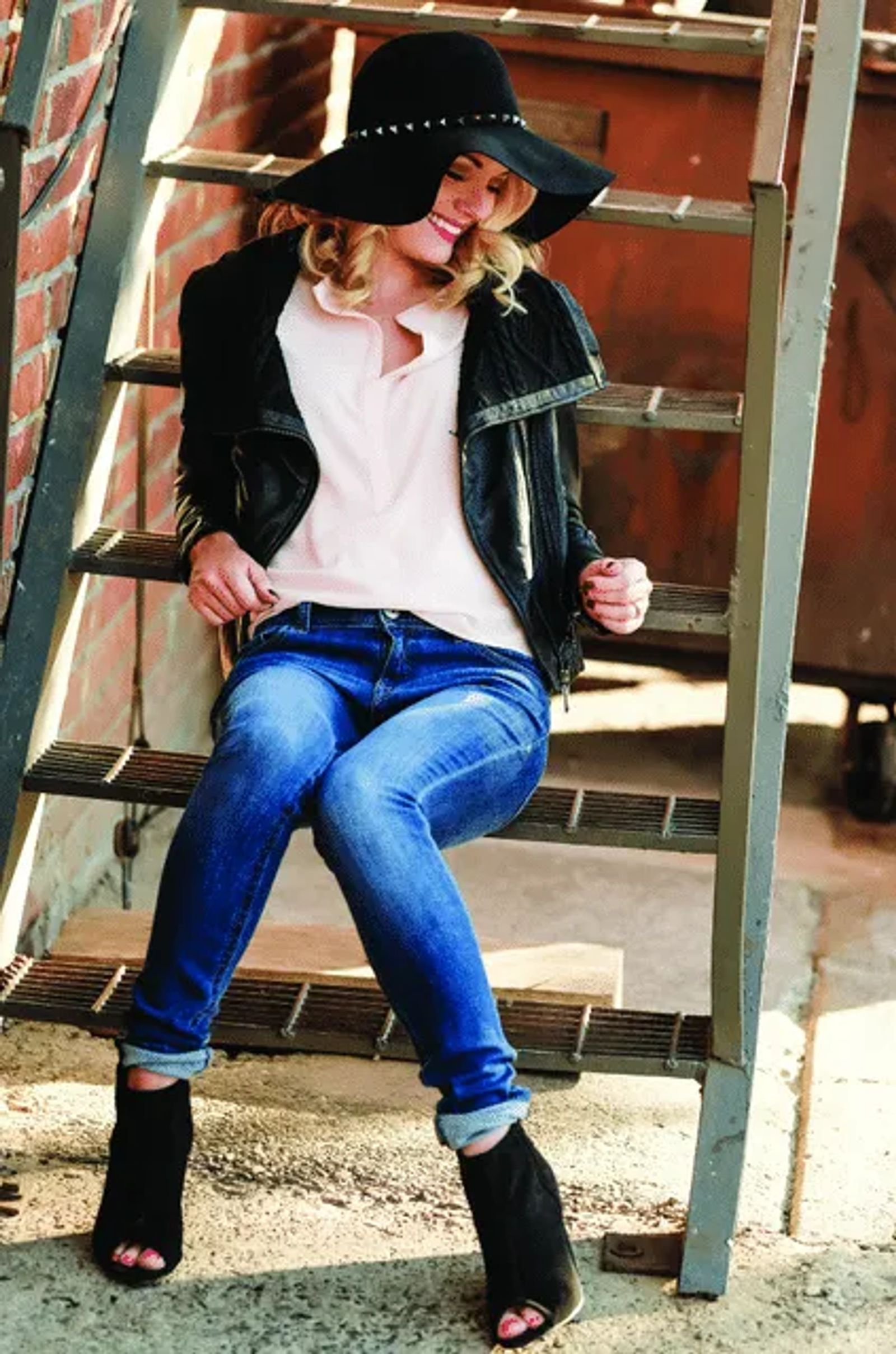 Fashion: Denim For Days!
This fashion staple is getting a facelift
Day or night, the love we have for denim is now finding a ramped up place in fashion. You'll see it on the sidelines of a Saturday morning football game or even strutting its way into finer dining establishments on date night. The fashion staple has become more refined with better quality fit and finer washes, which only gives us permission to dress it up. From shoes and accessories to dresses and hoodies, the look of denim is definitely taking center stage this fall.
INDIGO LADY
Denim has gotten a make-over and it's one that is more refined. Move over distressed denim, this jean-leather combo makes looking feminine and shapely easier than ever. The best jeans for fall 2015 are plain and simple, but don't forget a slouchy and free-feeling cuff. Glamourize your skim-fitted denim with accessories like an oversized hat. It's guaranteed to be an attention grabbing combination.
GET THE LOOK:  DL1961 Amanda Chambers skinny pants, $160; Doma leather jacket, $718; Bishop and Young peach front placket top, $85; Jeffery Campbell, Sashay Perforated Wedge, $180. Billy Jack Black Hat by Dorfman Pacific, $69. All items from Bottega.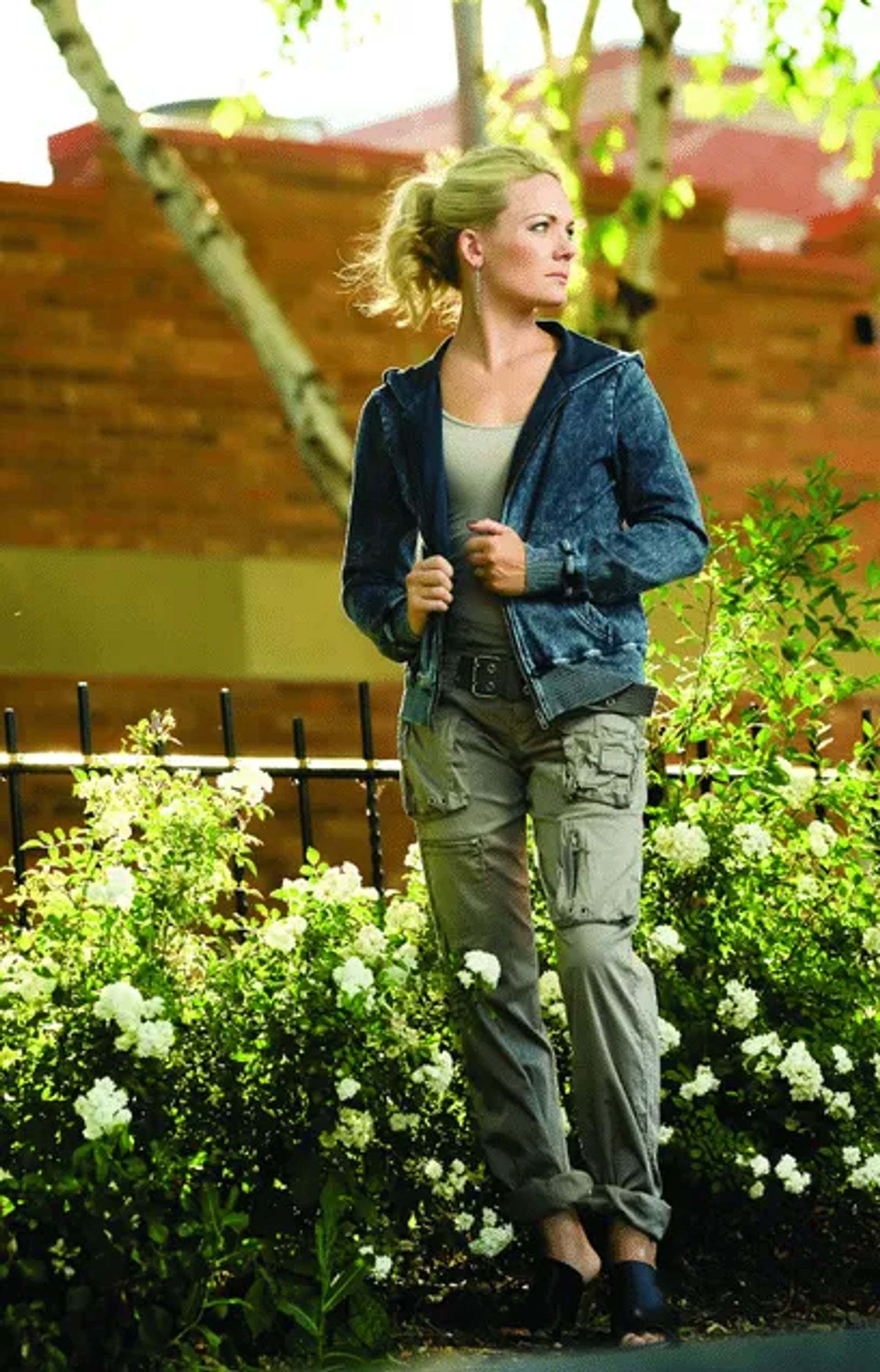 G.I. JANE
Strong street style is both relaxed and casual. Sure, it's comfortable, but this look is jam packed full of panache. Check out the denim inspiration found in this relaxed zip up hoodie. Simple yet fashionable accessories will elevate this outfit in any setting, whether it is at your son's football game or at coffee with your best friend.  Pairing tough girl cargo pants and a denim hoodie with lady-like heeled mules and dangling earrings equals sporty chic.
GET THE LOOK:  Pete&Greta cargo pants, $214.99; Liverpool Hoodie in Acid Sand, $99.99; Uno de 50 earrings, $89.00. Items found at Neecee's. Taking Aim Seychelles black mule, $112 found at Bottega.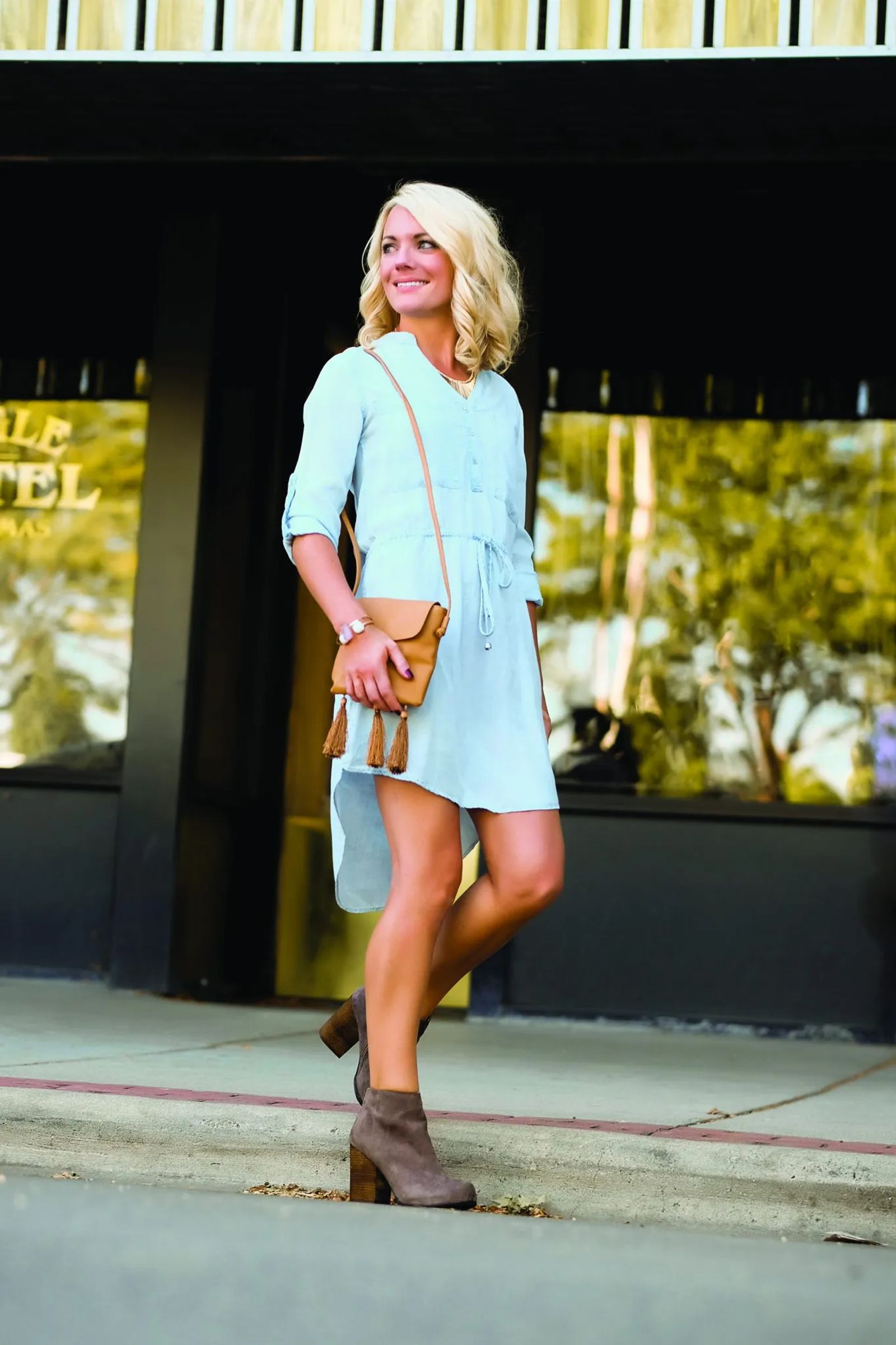 THE DENIM SHIFT
Classically soft and feminine will always be "in." That's how you could describe this casual afternoon shift dress. It's got wow factor and also provides a canvas to add splashes of your fashion personality. This straight-cut denim dress will not only stand the test of time, but serve as a foundation piece moving from season to season.  Layering and adding taller boots will warm you as autumn's yellows fade into winter's gray days.
GET THE LOOK: Alya chambray dress, $48; Metal fringe Sunburst necklace, $24; Gold and white cushion stone hinge bracelet, $22; Raw quartz Bangle, $14; Triple fringe purse in tan, $32. All from Francesca's. Jeffery Campbell Hanger Grey Suede Bootie, $155 from Bottega.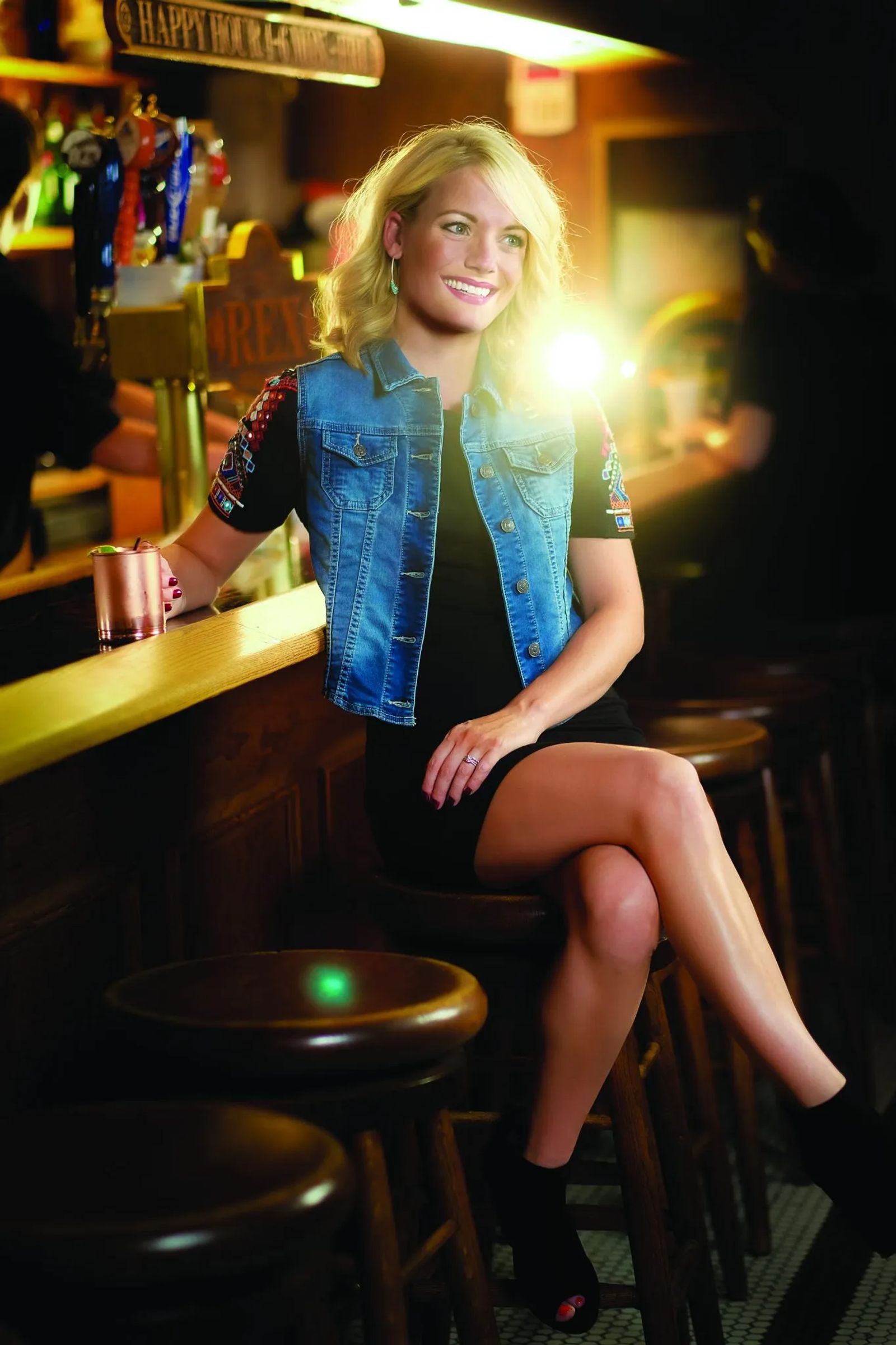 HOT TAMALE
How about embracing a fancy dose of denim for that special night out? A little black dress is an easy marriage for a denim jacket. Modernize this loved ensemble and give it a trendy fresh twist with a form fitted vest.  A perfect fit with curve skimming lines will deliver class verses a casual and laid-back feel. This embellished dress proves to be an easy way to add a stylish excitement to your look.
GET THE LOOK: Chelsea & Violet Black June dress, $118; Buffalo David Bitton vest, $89. Both by Dillard's. Jeffery Campbell, Sashay Perforated Wedge $180 from Bottega.
A QUICK DOSE OF DENIM
While head to toe denim might be one of 2015's hottest trends, there are accessories to help freshen up your look without dripping in denim. Personalize your look with super cool sunnies in a shape that is everlasting. Want to denim up your kicks? These Toms are a great way to greet cooler weekends in the park.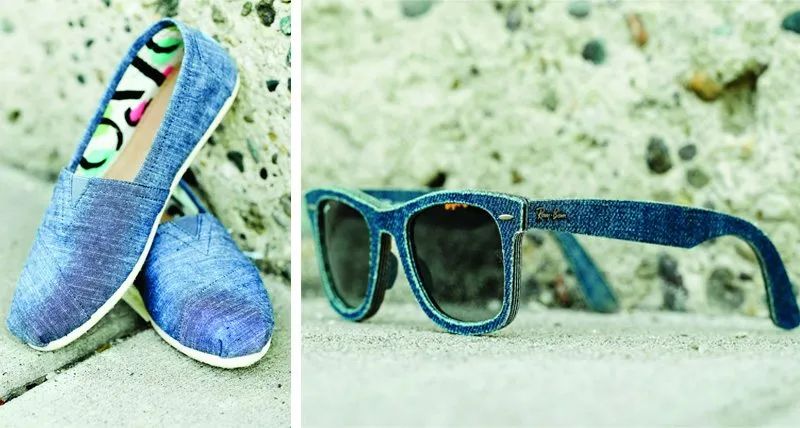 GET THE LOOK: Toms in Classic Blue Chambray $54.95 from Zumiez; Denim inspired Ray-Ban sunglasses, $200 from Dillard's.